Description
Details
A stylish one-piece with a roomy fit and lovely off-shoulder design.
Its floral pattern creates a beautiful mood while its off-shoulder detail accentuates the collarbone.
The shoulder line has a banding that secures it in place, along with sweet frill sleeves for comfortable wear.
This asymmetrical dress comes with a waist-tie to style the loose fit dress for definination if you wish.
Dress comes without an inner lining so it appears slightly sheer.
Available in Pink and Sky Blue.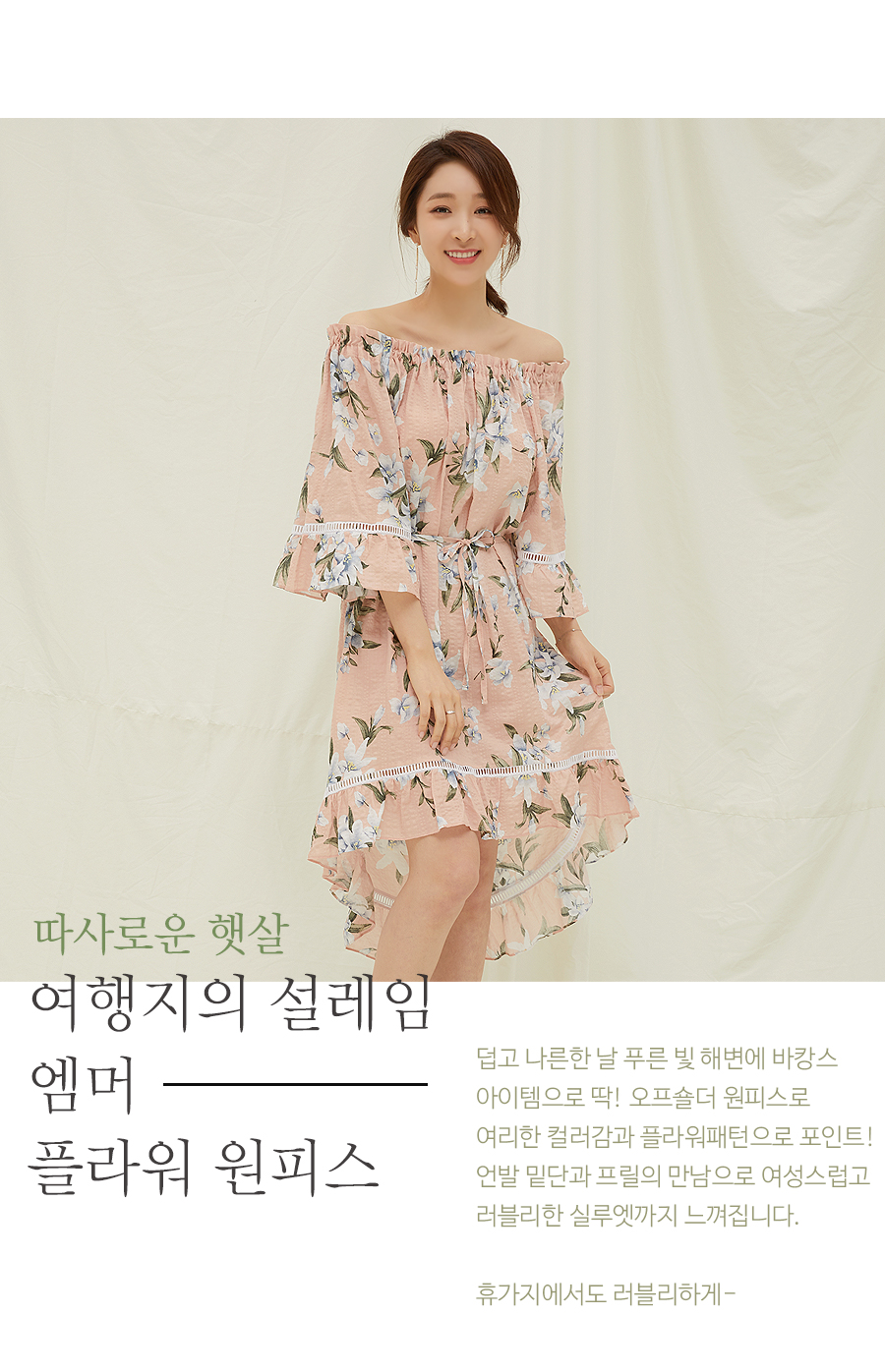 Warm sunlight and fluttering moments of traveling – the Emme Flower Dress
For those hot and listless days, where the blue light shines on the beachfront
– the perfect dress for your summer getaway!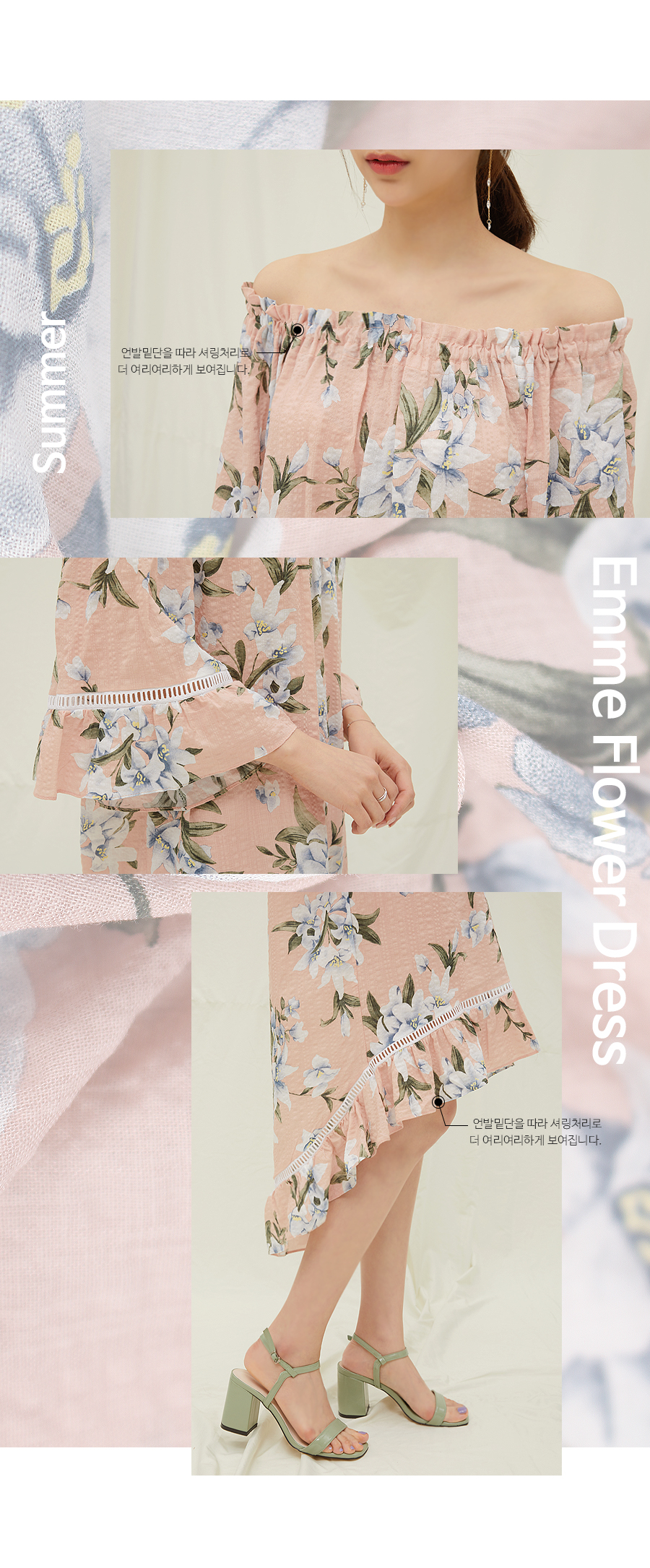 Delicate colors and floral pattern as the focal point of this off-shoulder dress.

Asymmetrical length and frill details harmonize to create a feminine and lovely silhouette.
This is your perfect summer dress!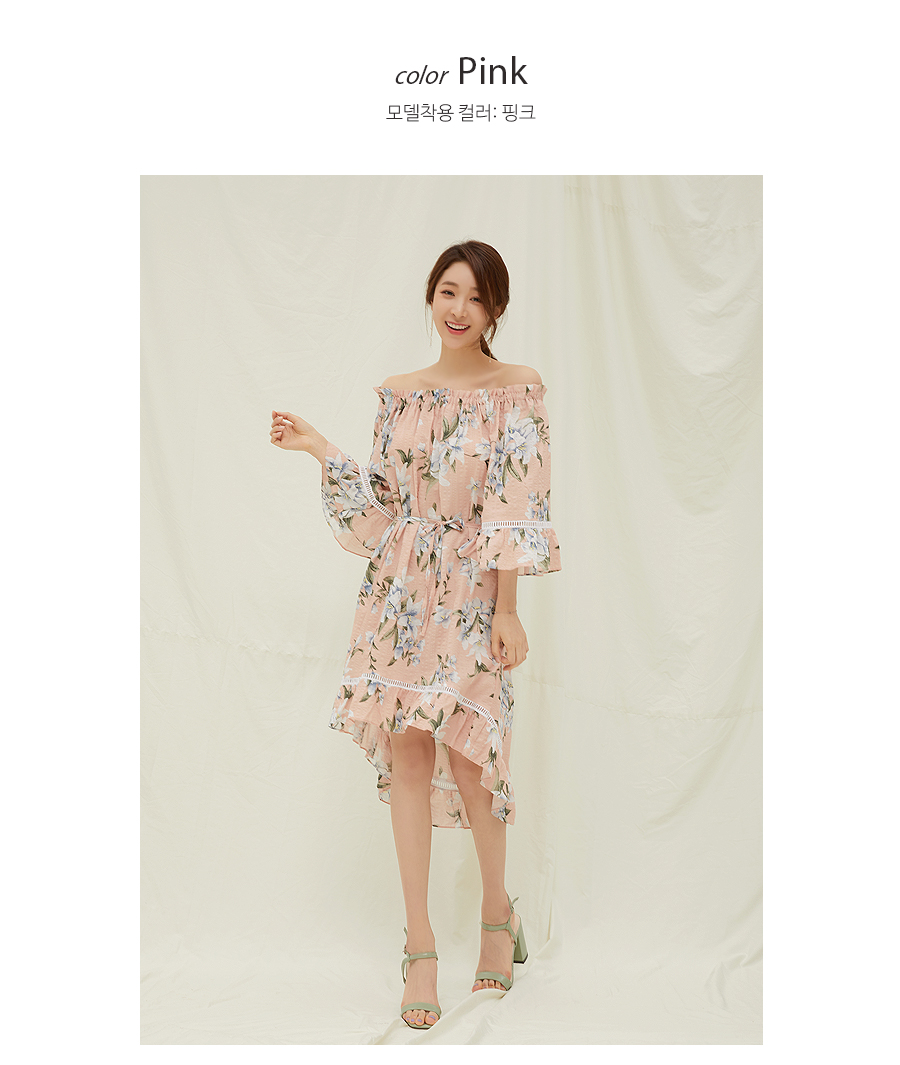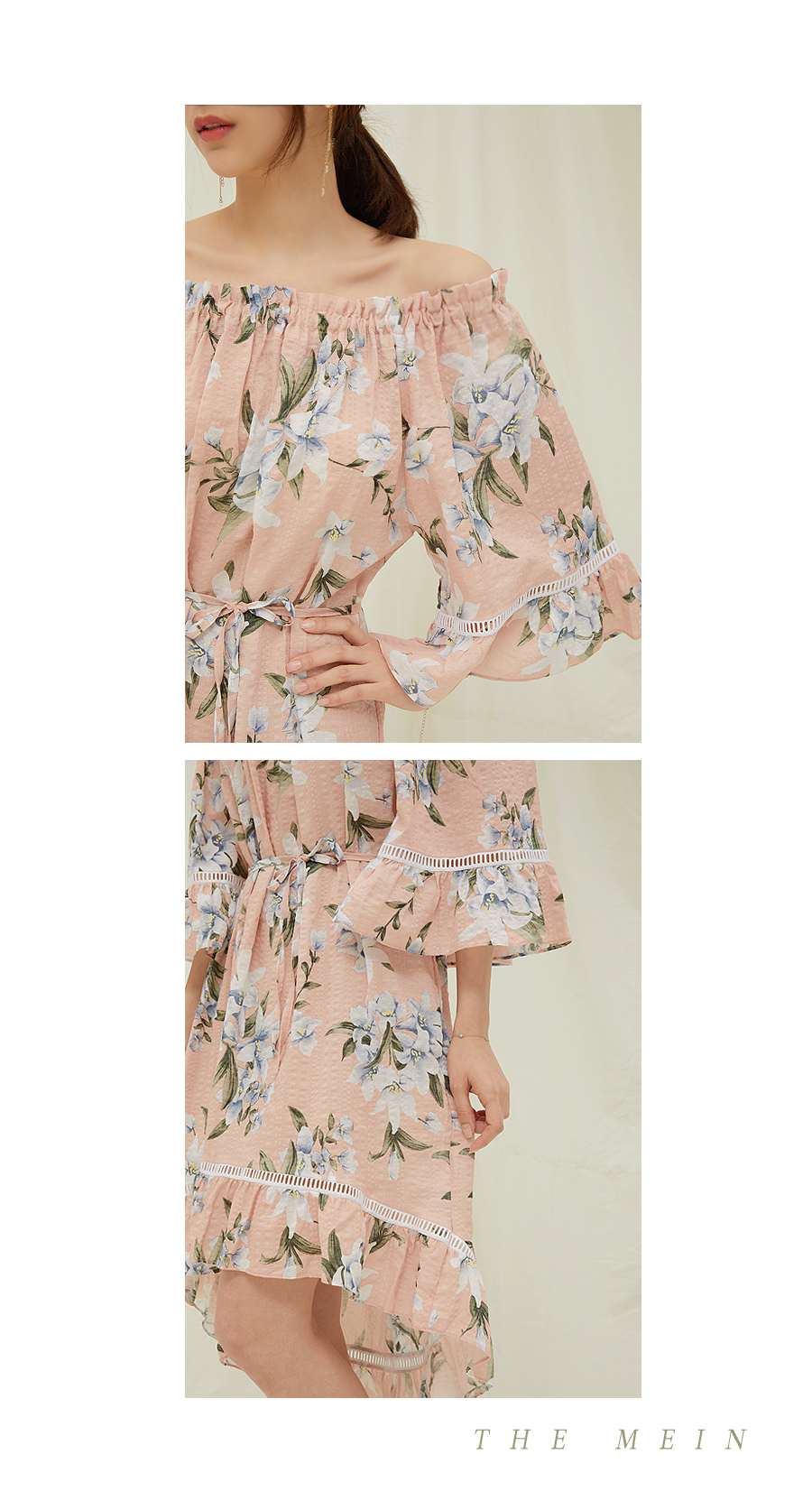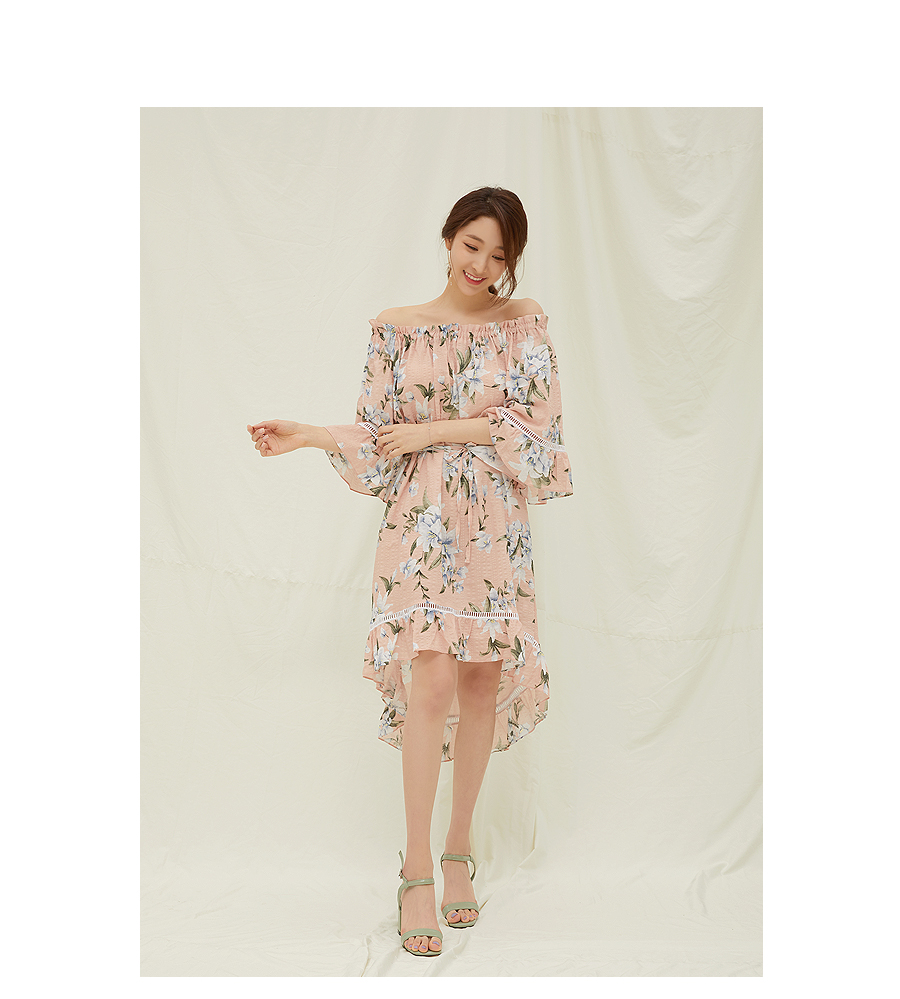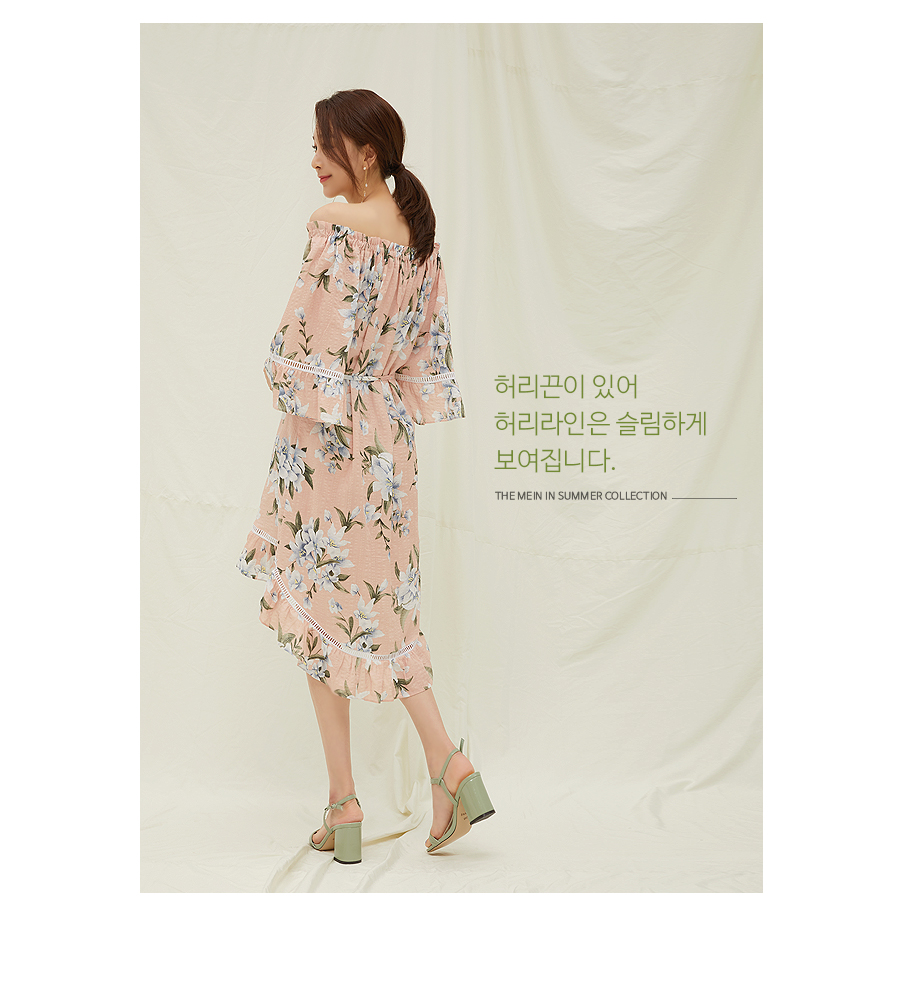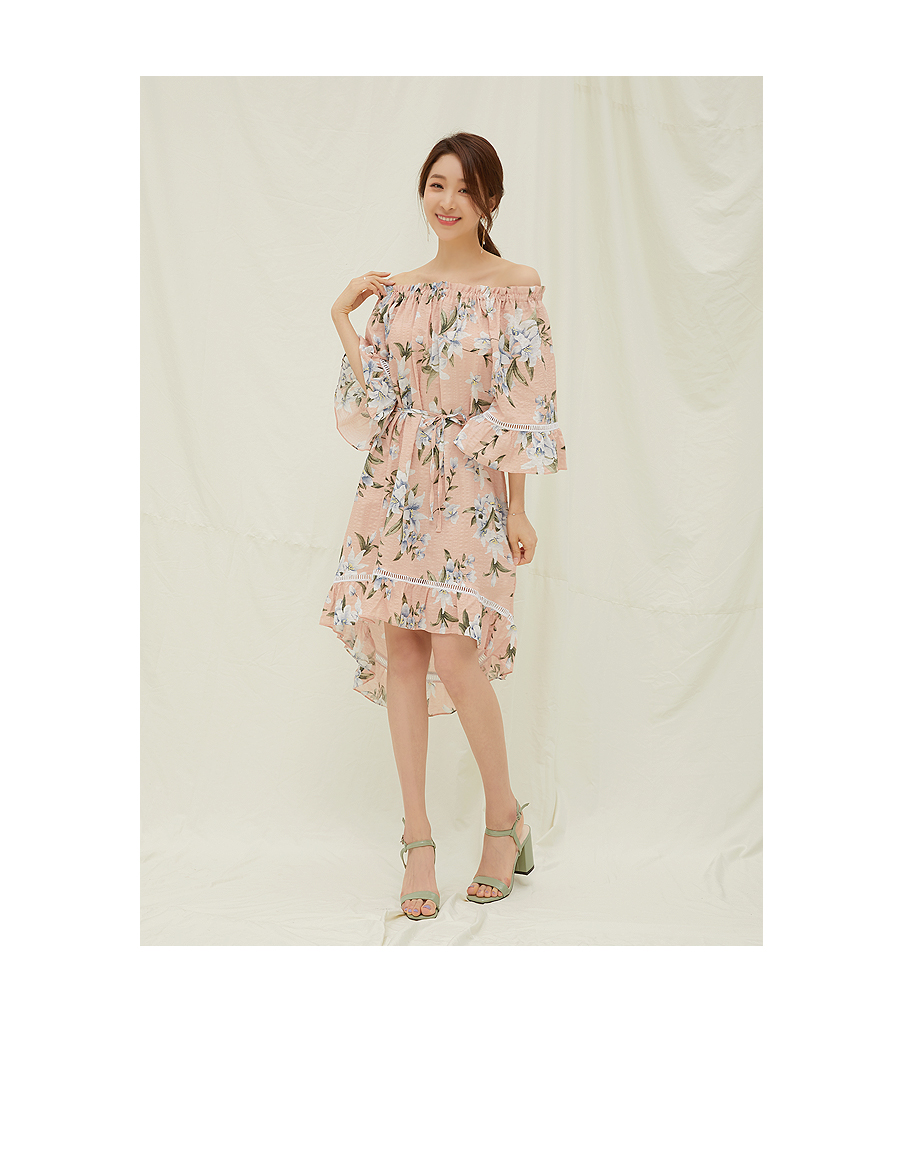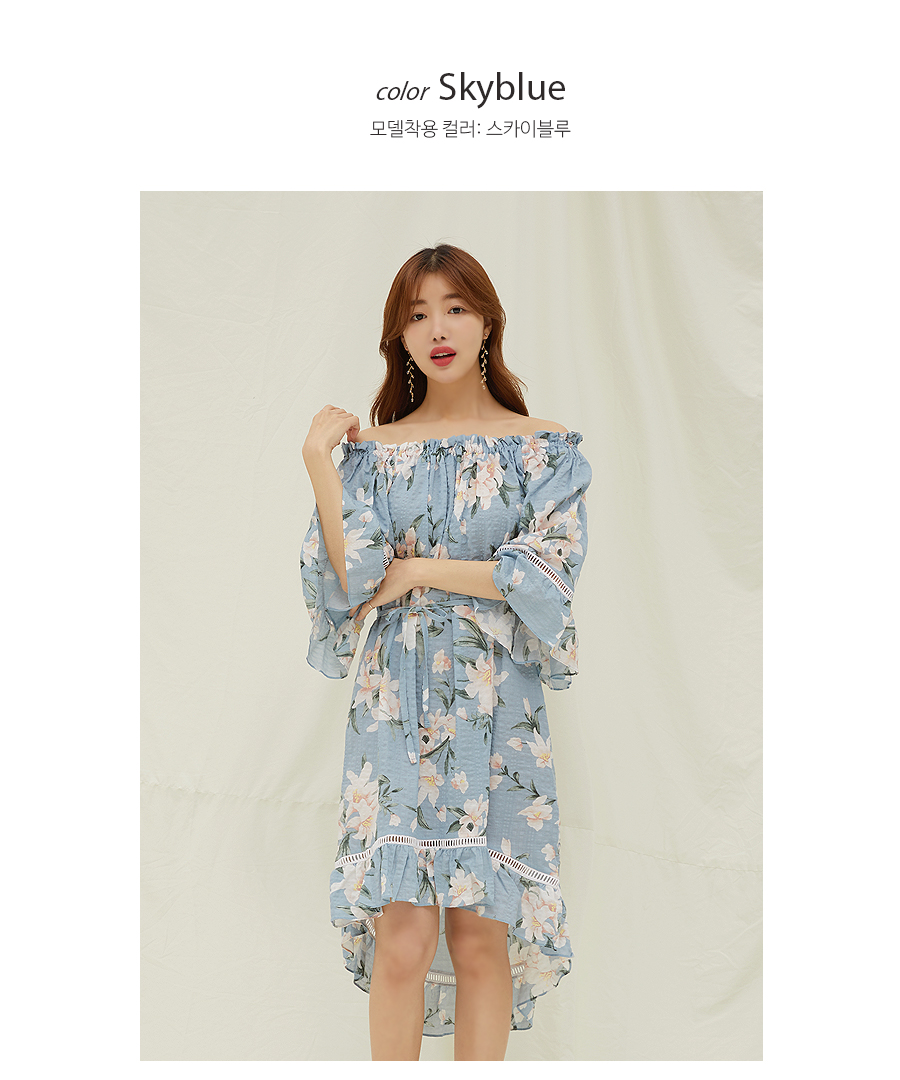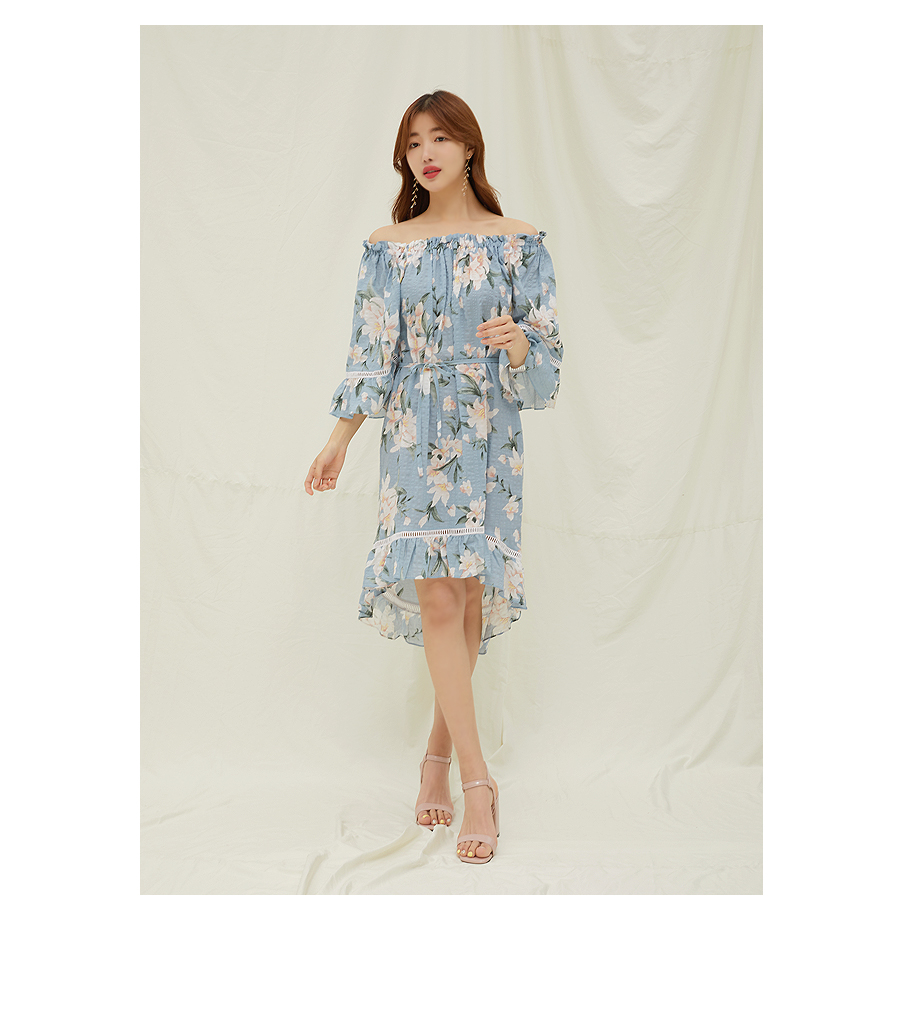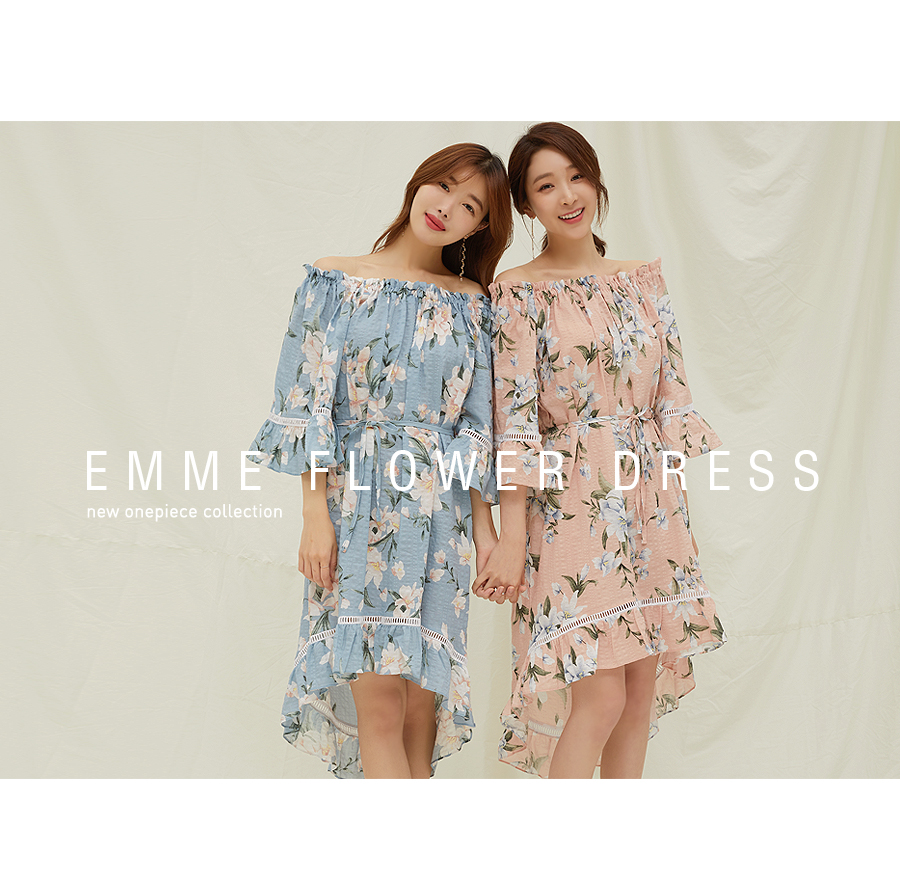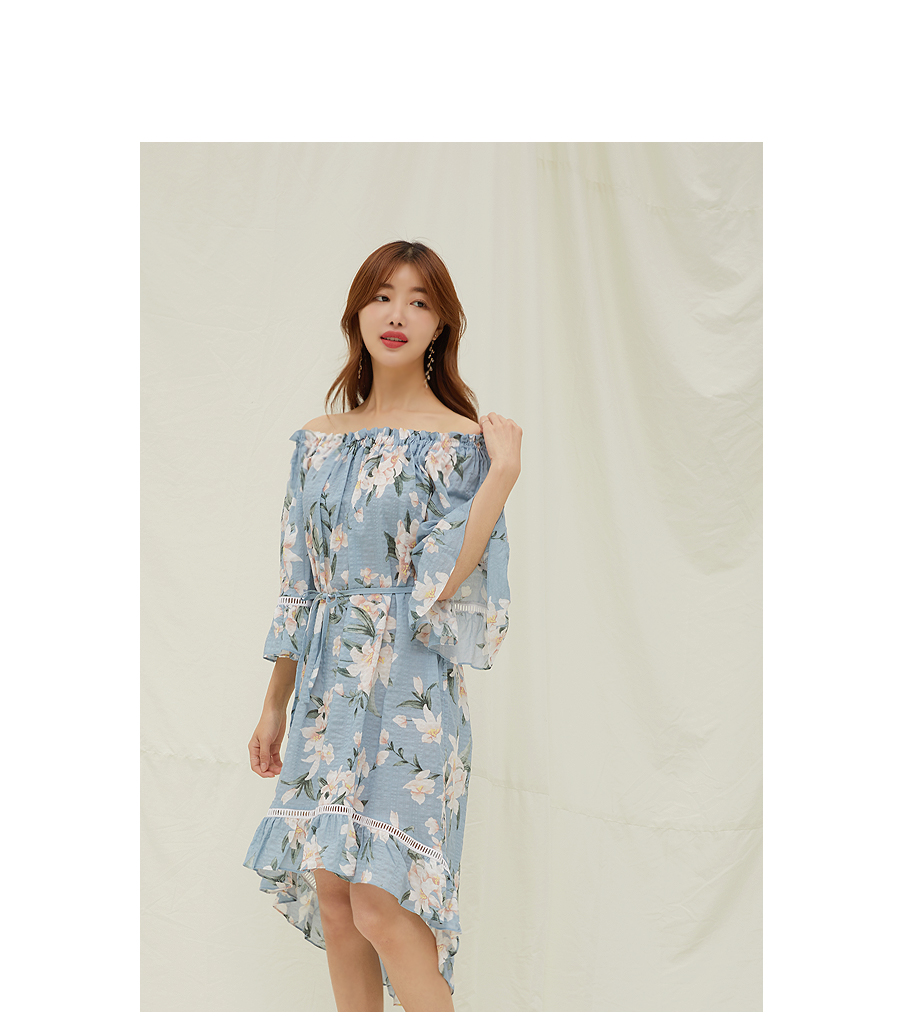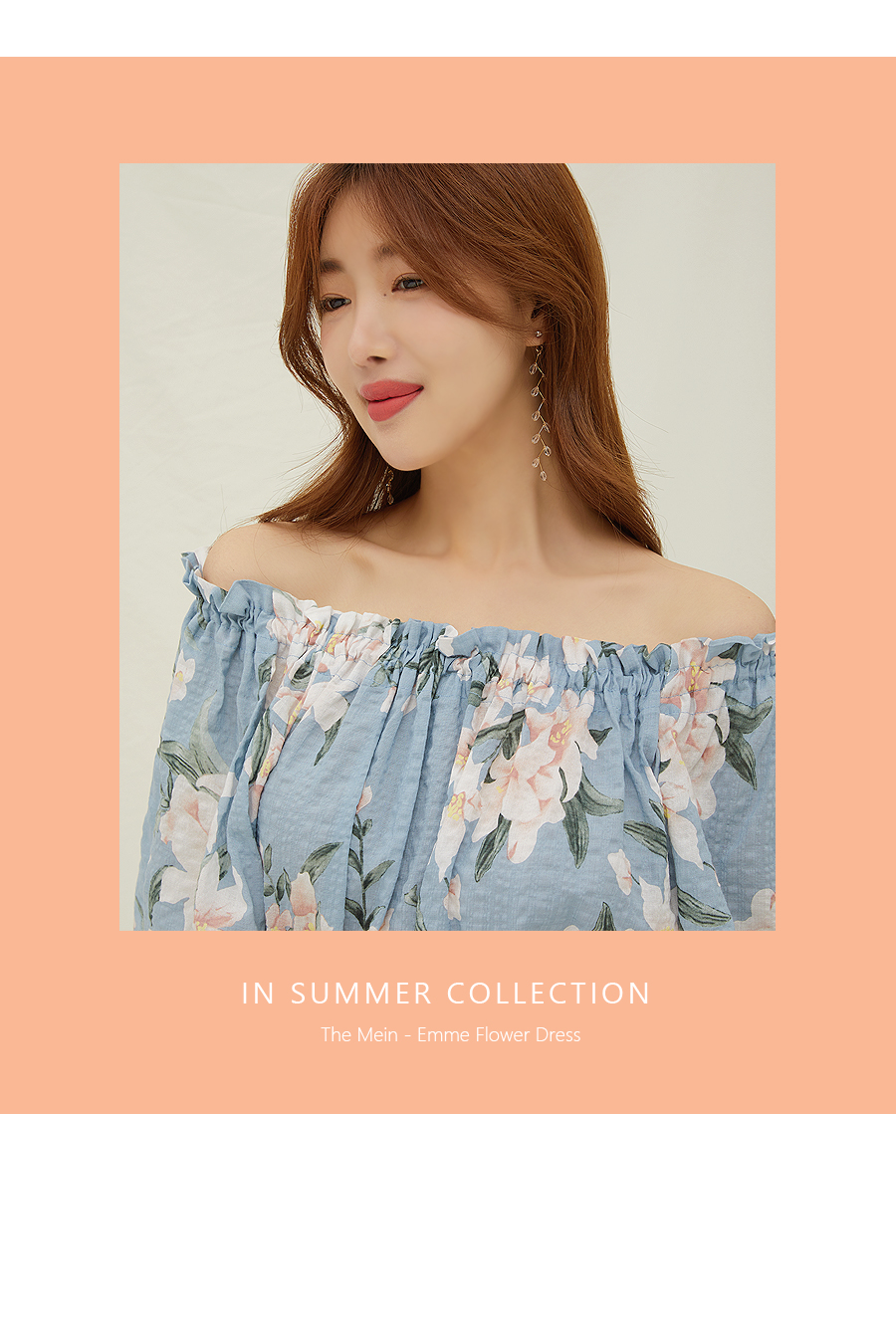 Detailed Info

Off-shoulder design coupled with an elastic banding for easy and comfortable wear.
Frill detail that line the asymmetrical length.
Frill details on sleeves create a lovely look.

model Size