Description
Details

*
A stylish maxi dress made from a silky material with a glossy texture.
Frill details that accentuate the yellow dress, creating a lovely piece that is both stylish and comfortable to wear.
The sleeves are finished with a band that helps to create more frills for a feminine touch.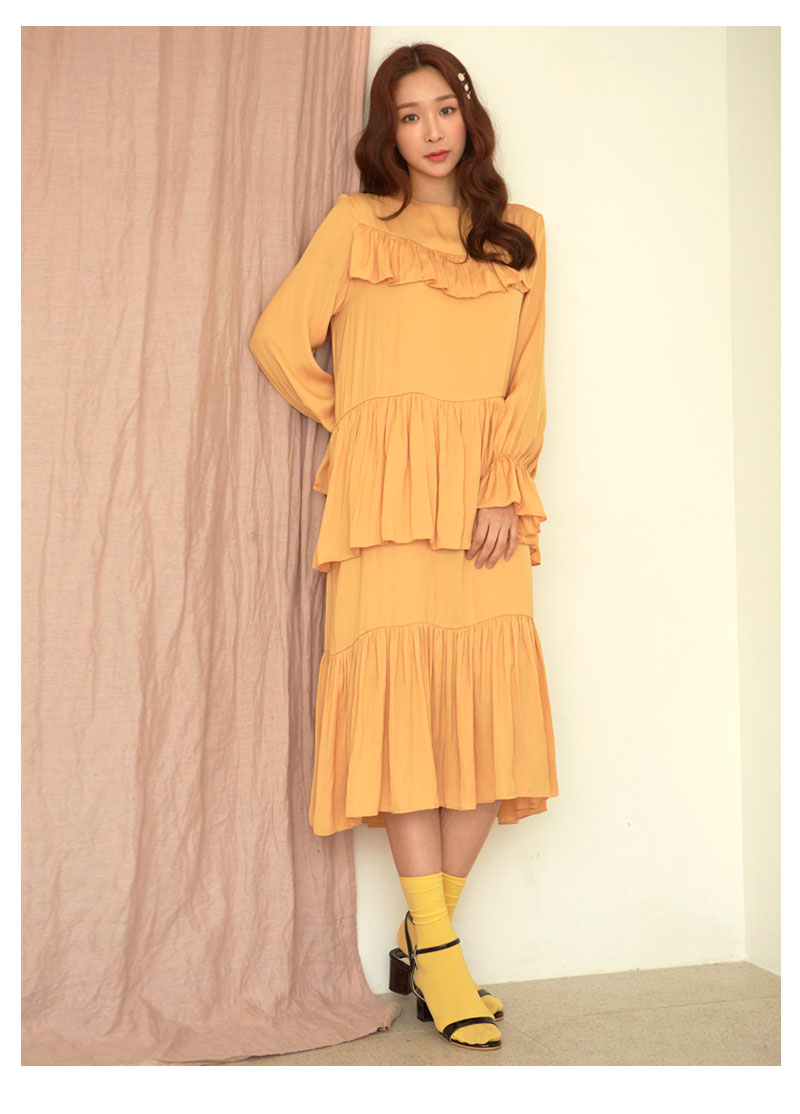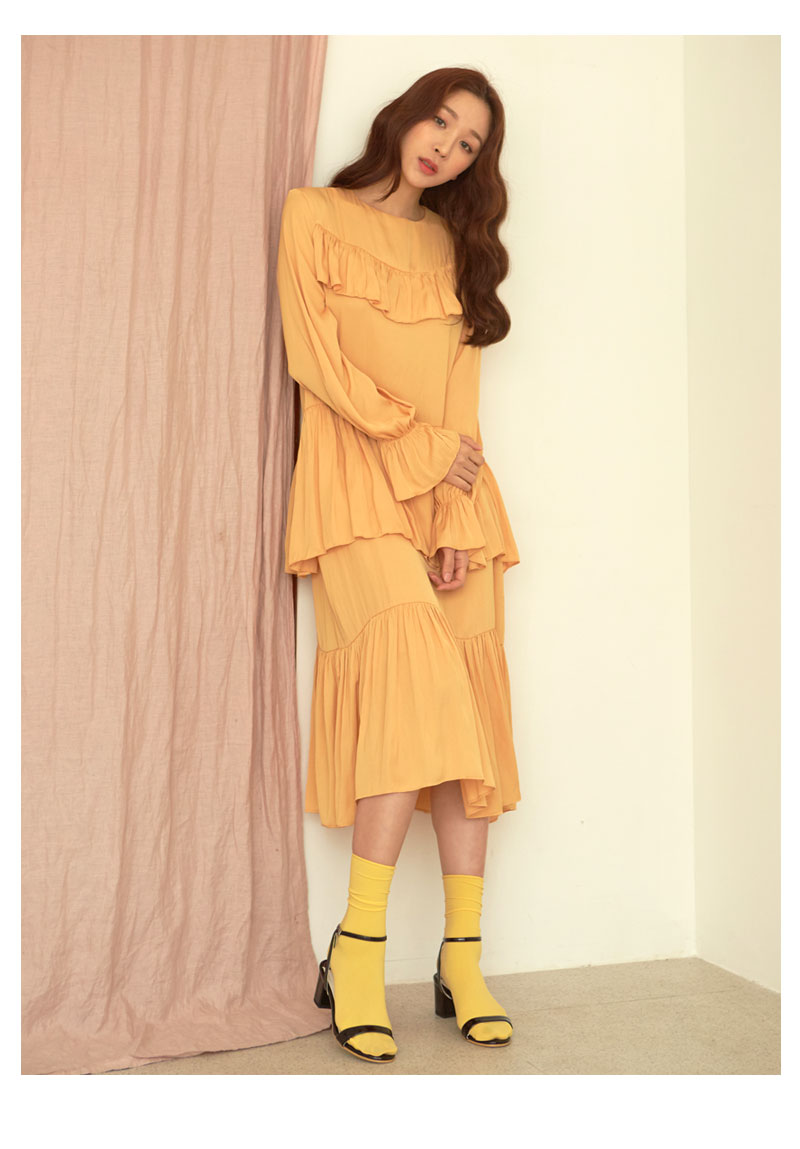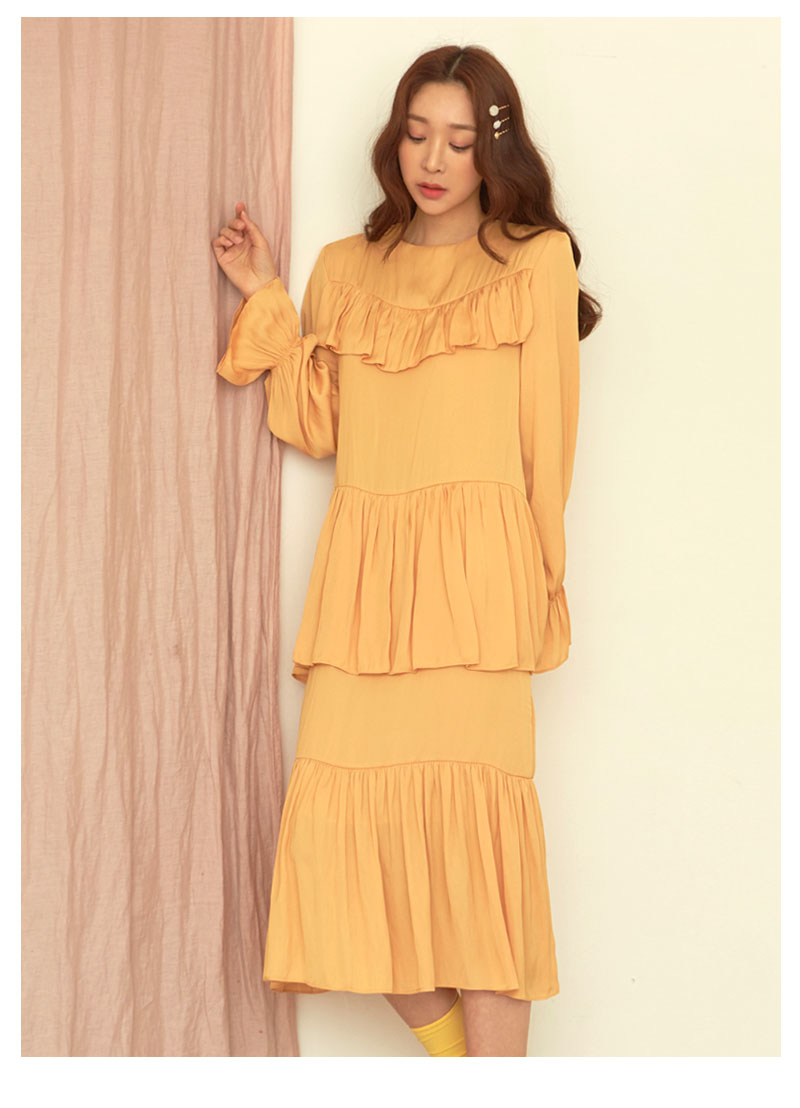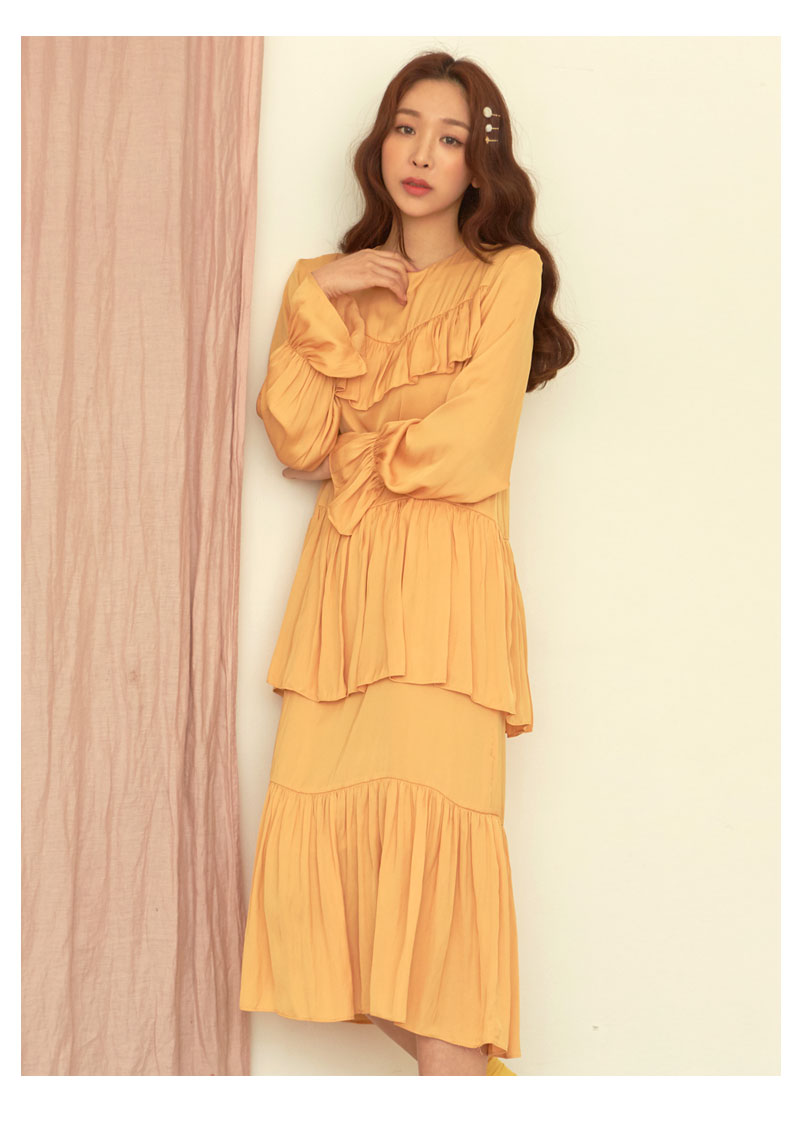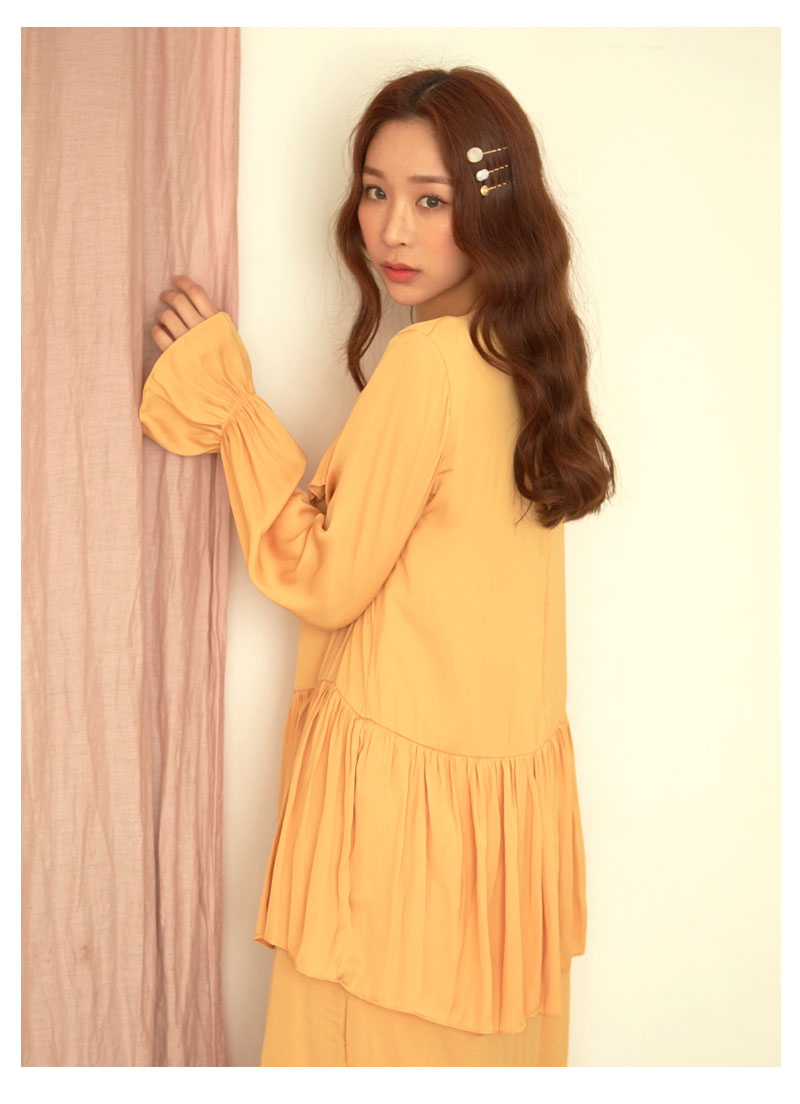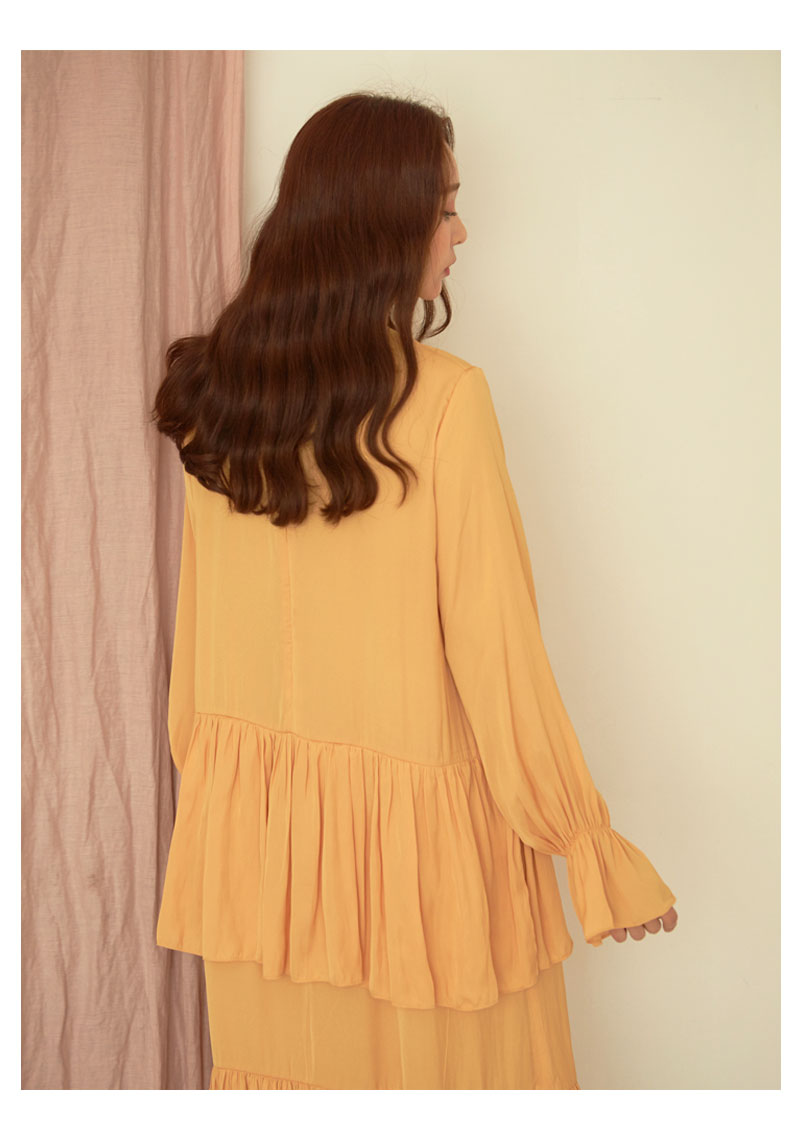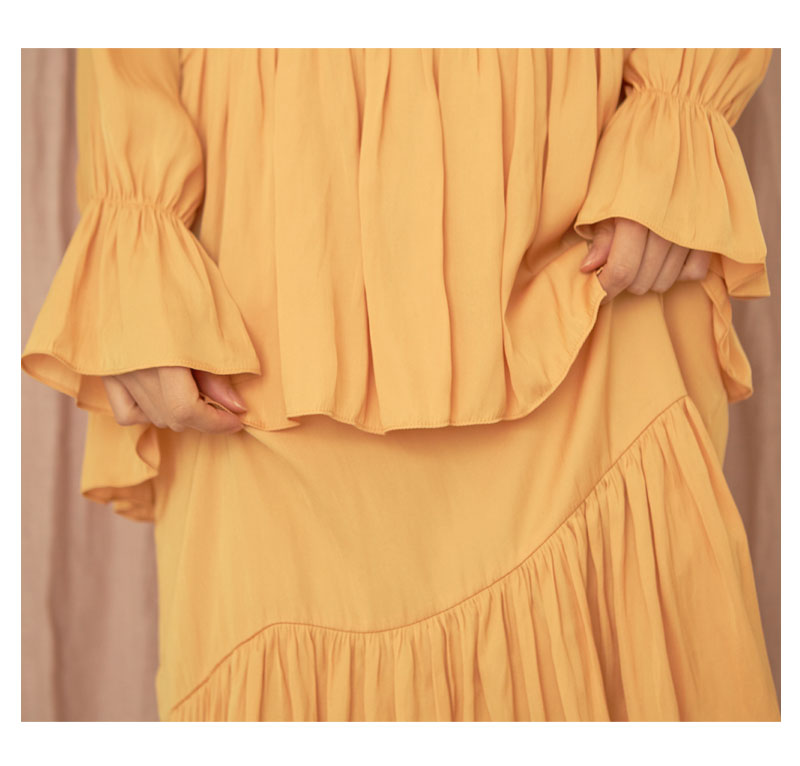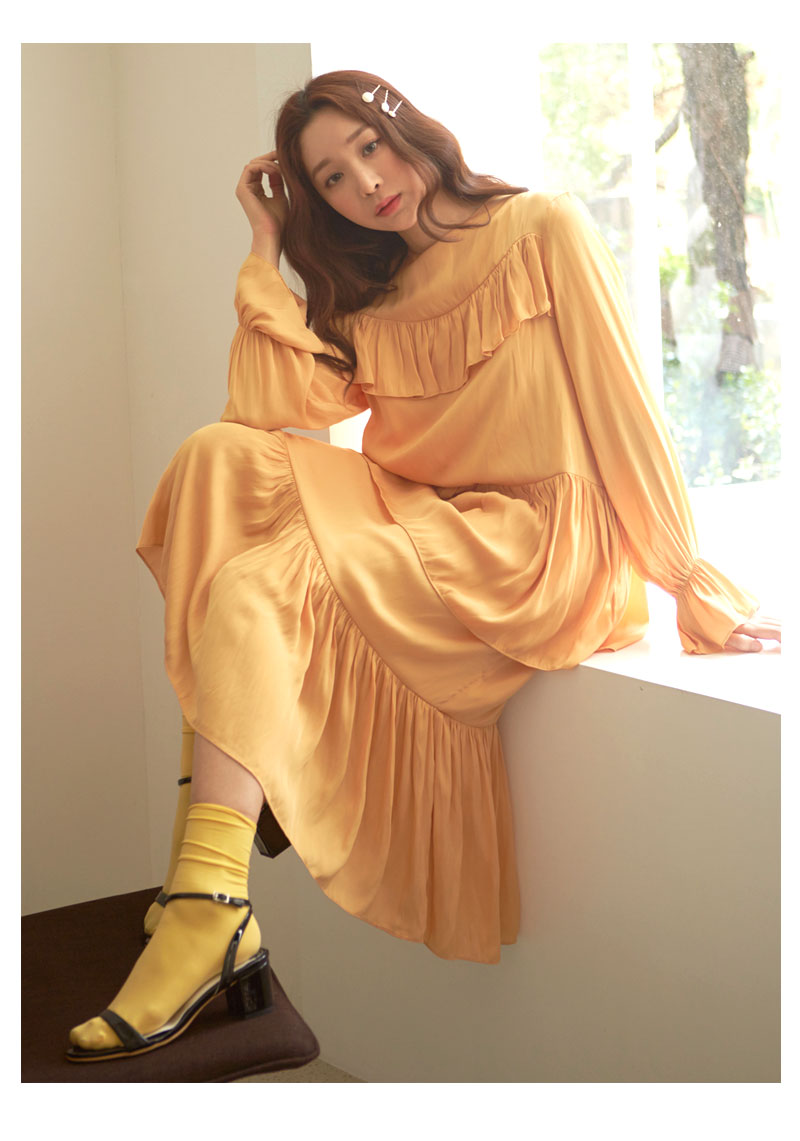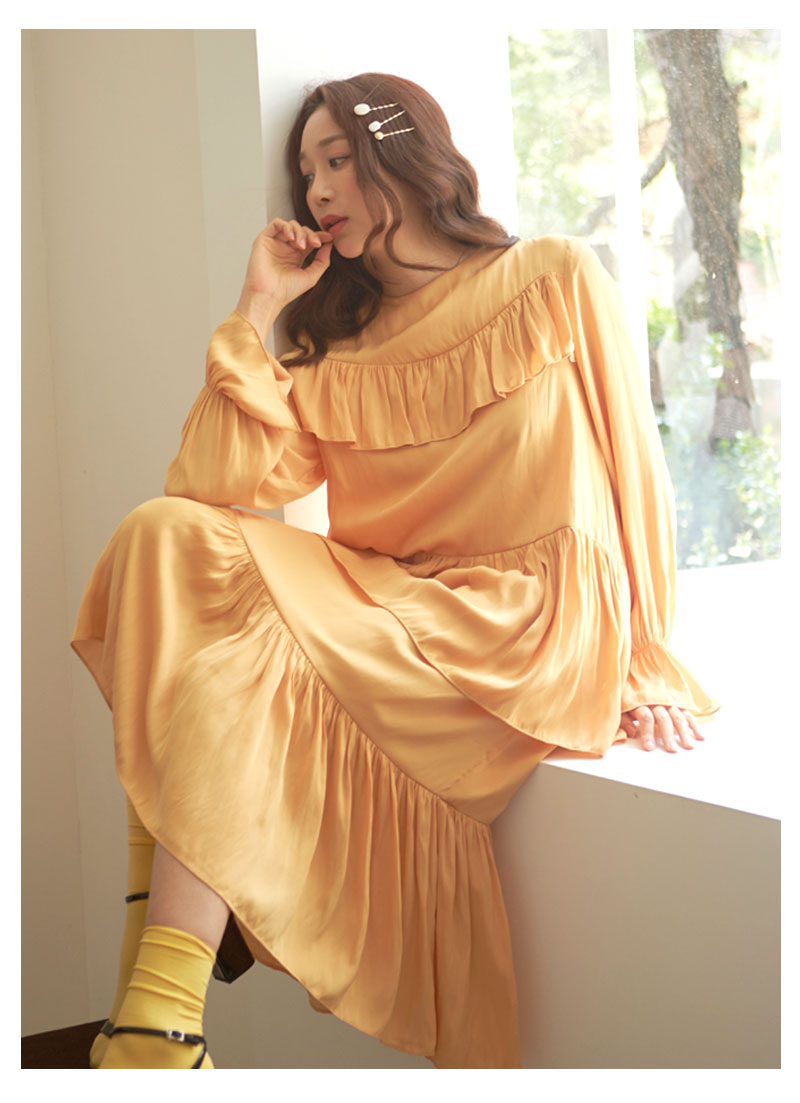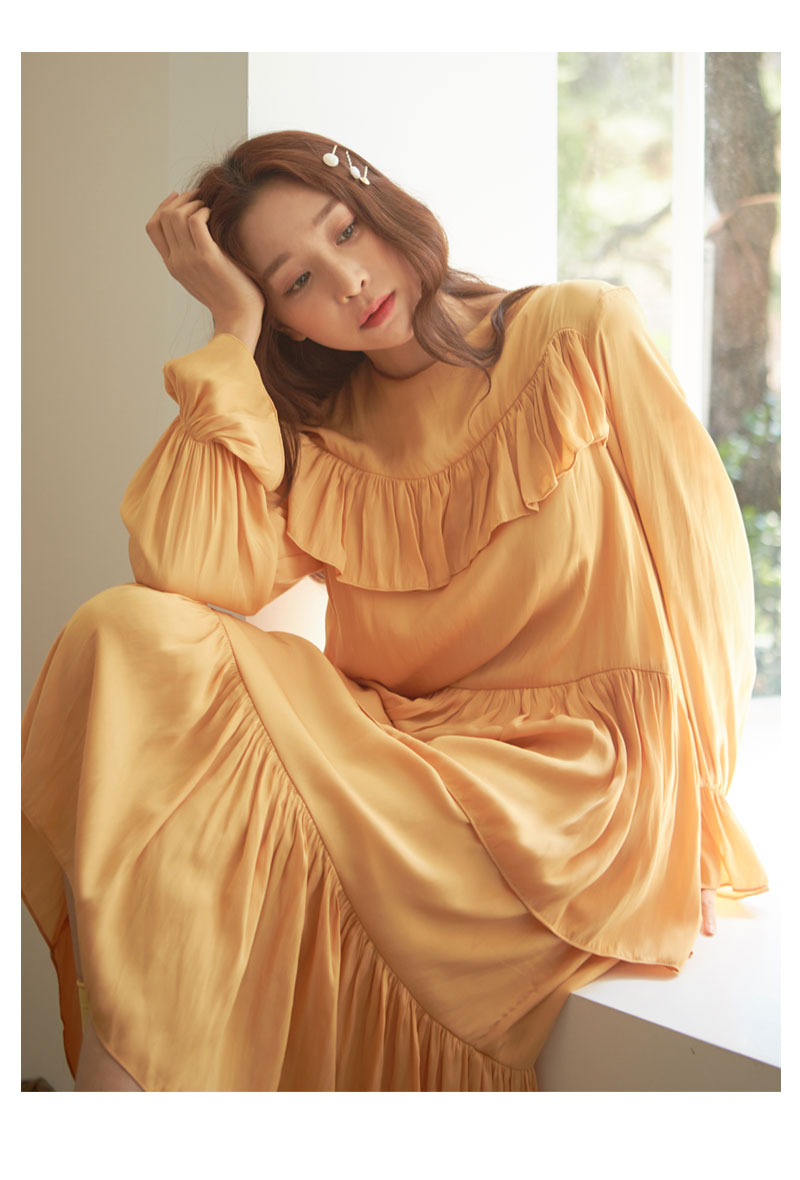 Detailed Info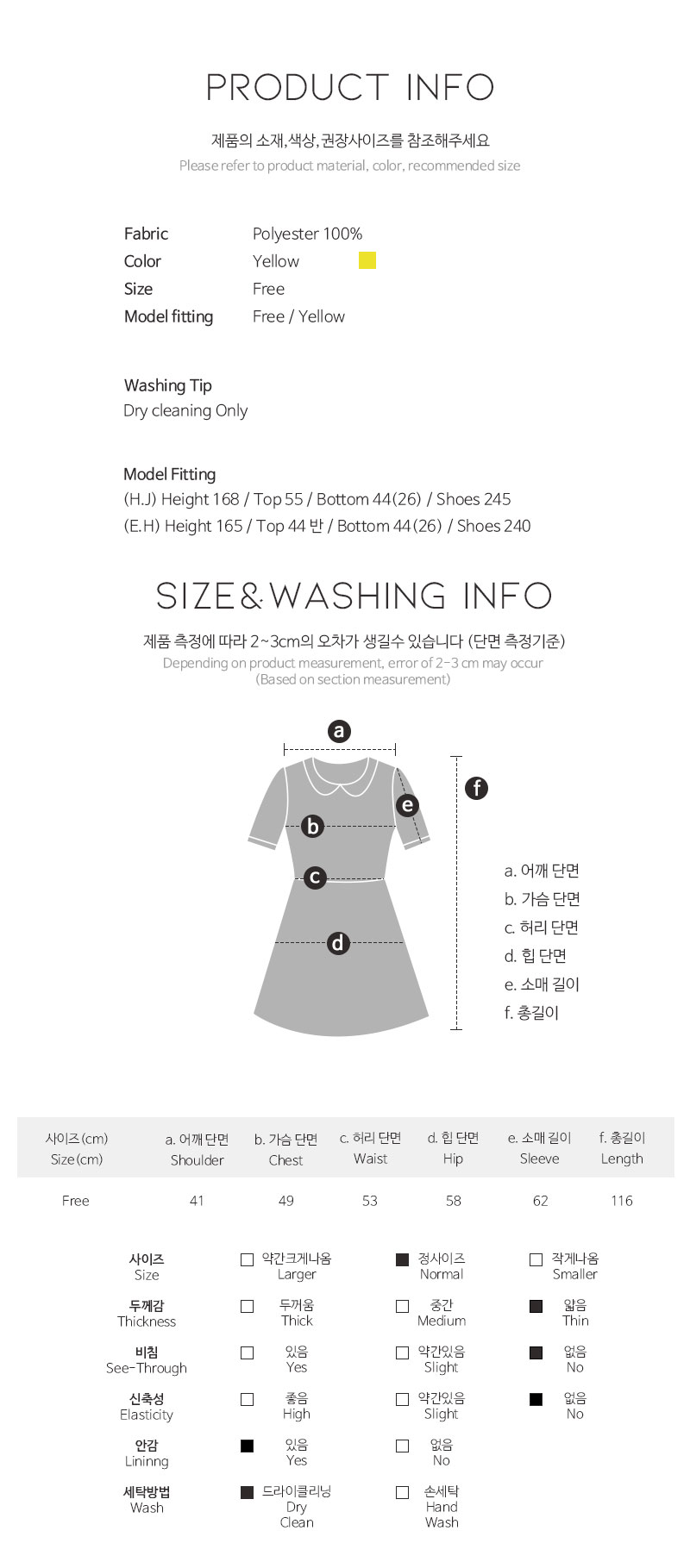 model Size