Description
Details
Soft textures in a pretty design.
100% Silk and handmade, this dress is both luxurious and comfortable.
Designed in the perfect colors for a daily look or one for a special occasion.
Recommended to fit Korean Sizes 66~77.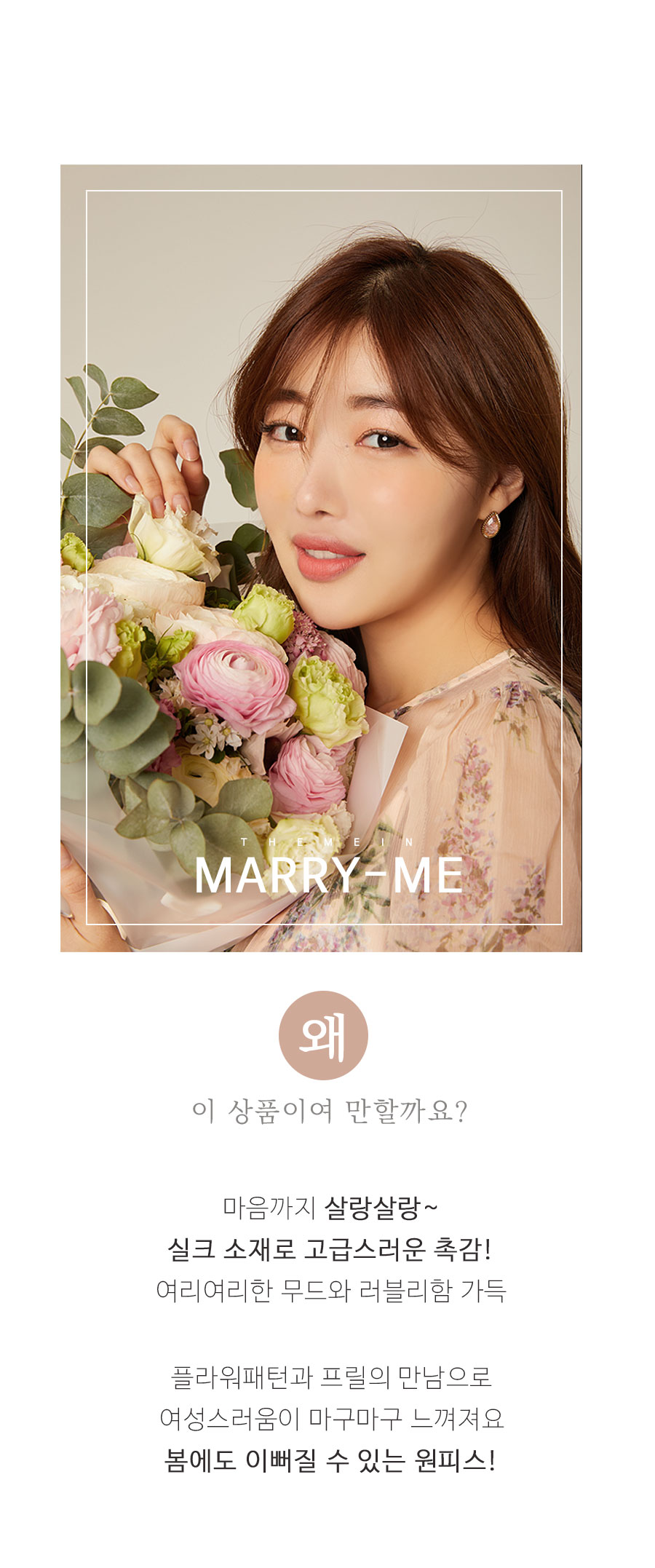 Heart-fluttering dress – Silk material that has a luxurious touch.
Creates a soft and lovely mood.
The harmony of floral pattern and frill details exude femininity.
An absolutely beautiful piece to wear!
100% silk in a sheer design that creates a feminine mood.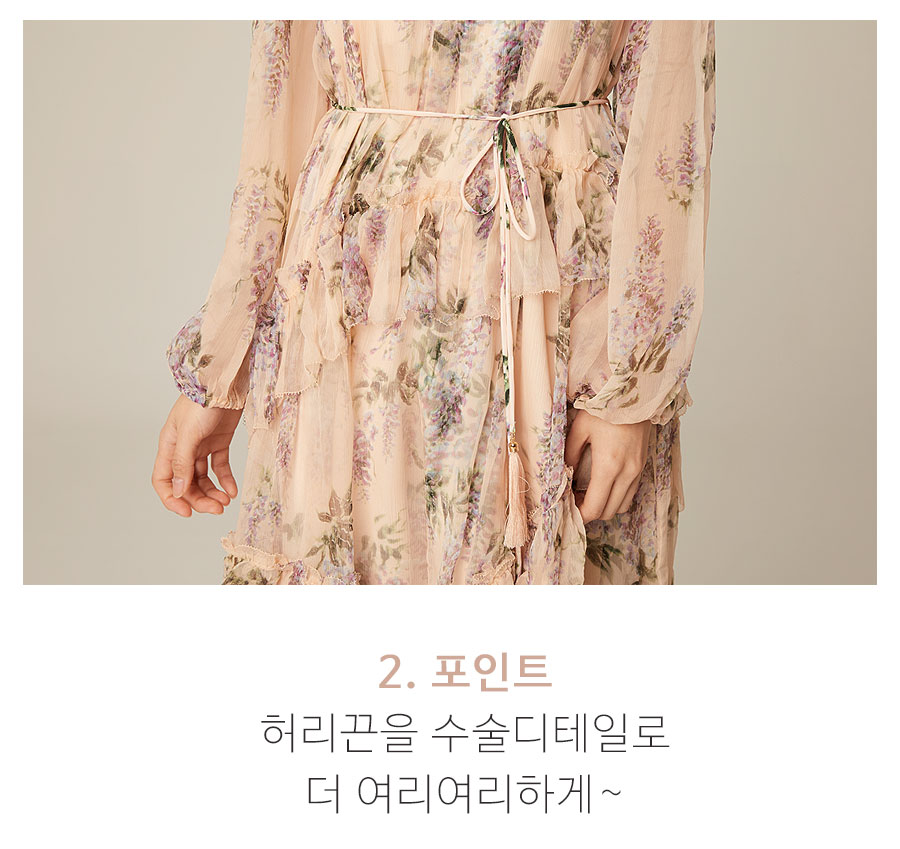 The waist belt adds a delicate touch, creating a focal point to the outfit.
The dress finishes off with frill details that create a flowy silhouette.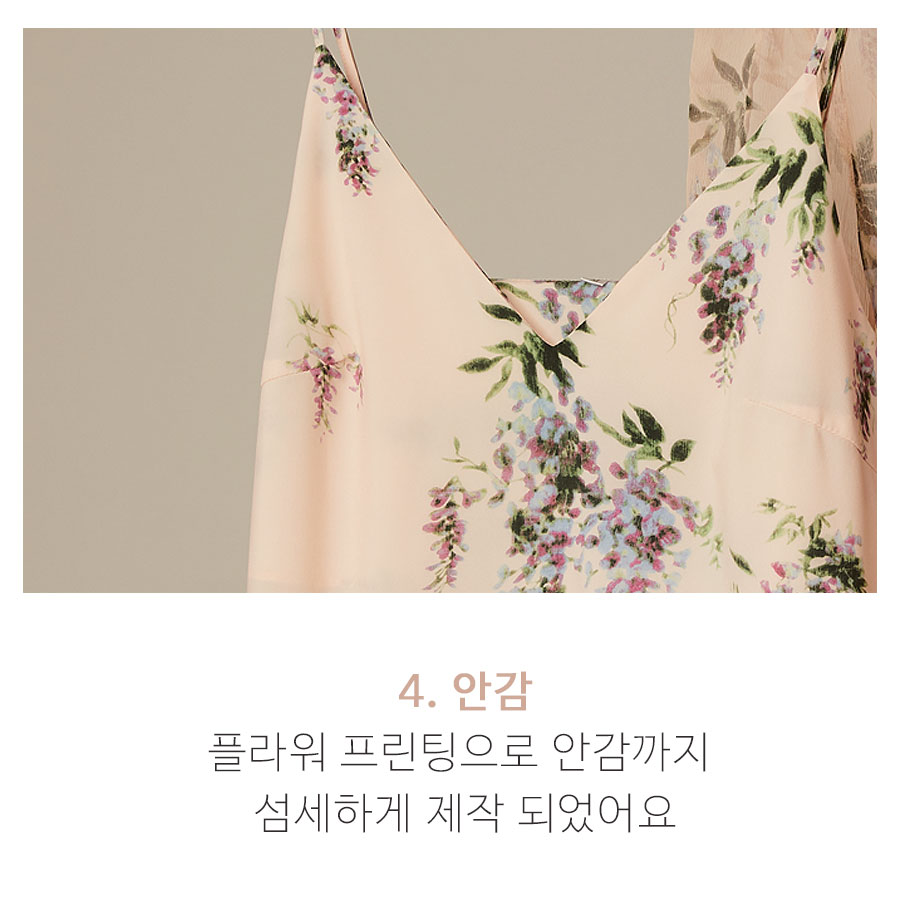 Comes with a floral printed inner piece that completes the look.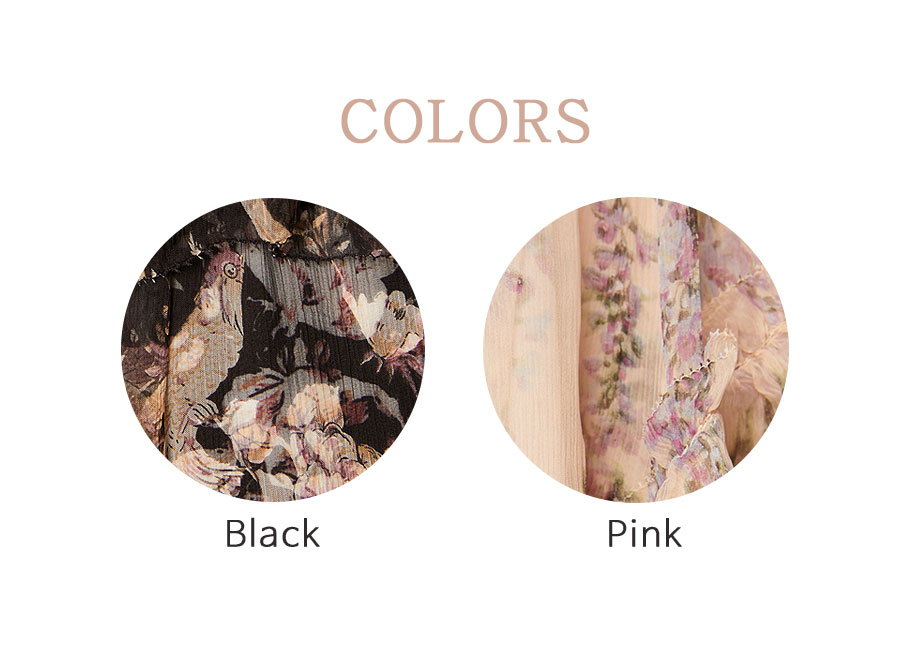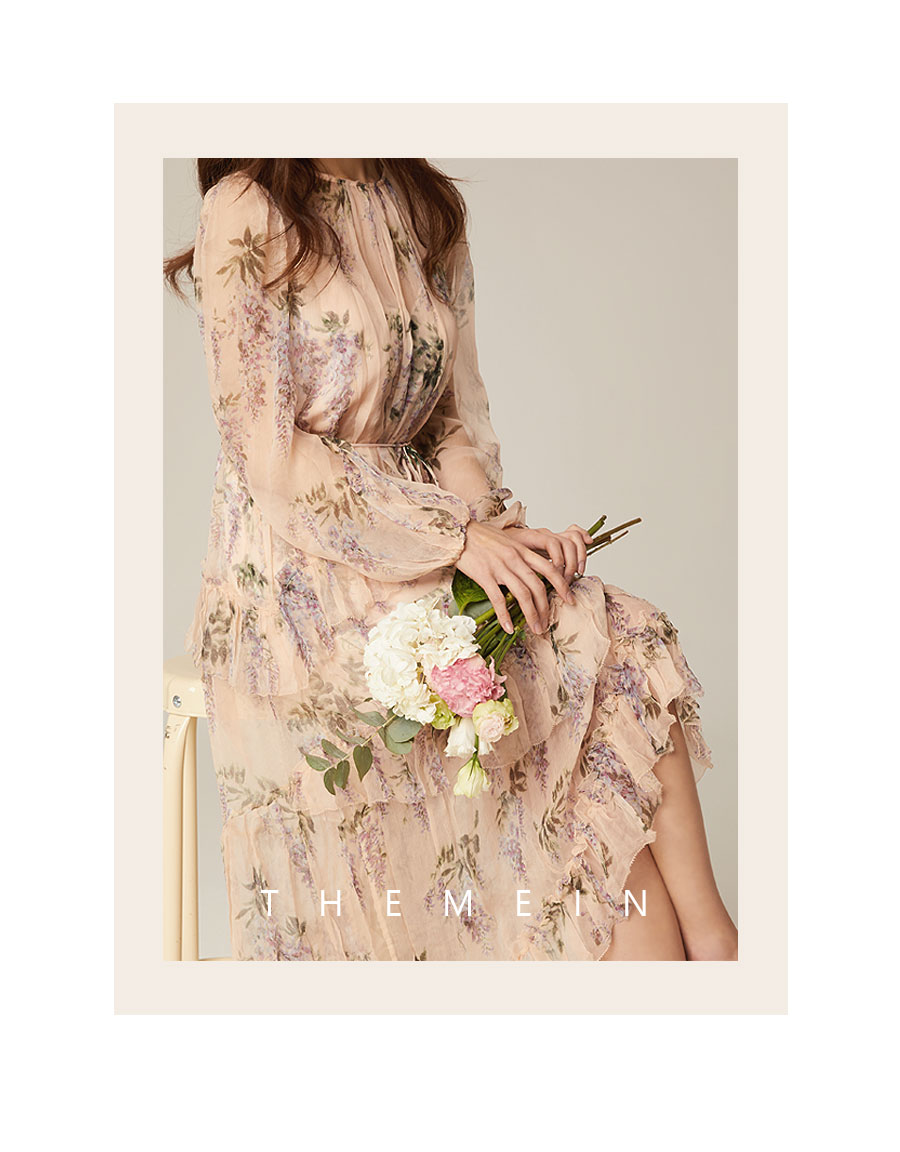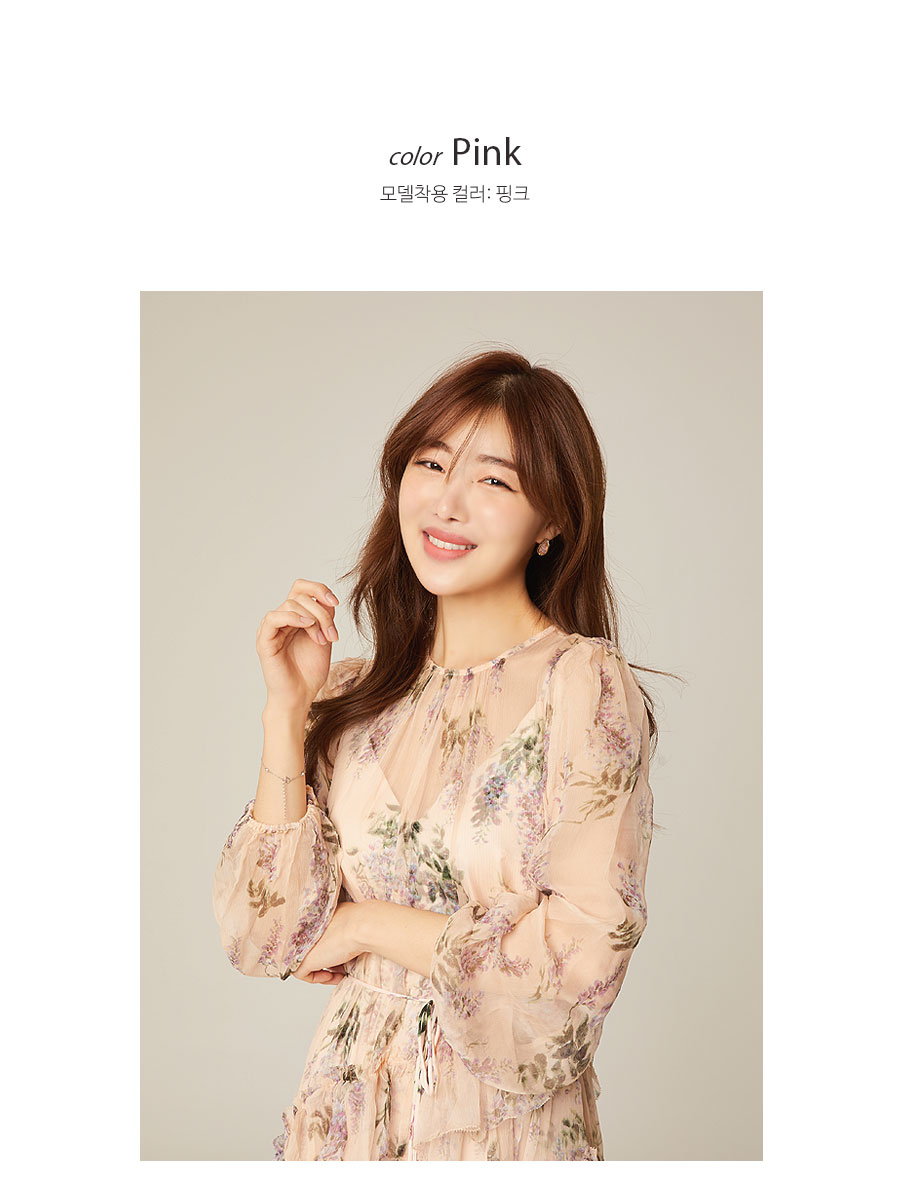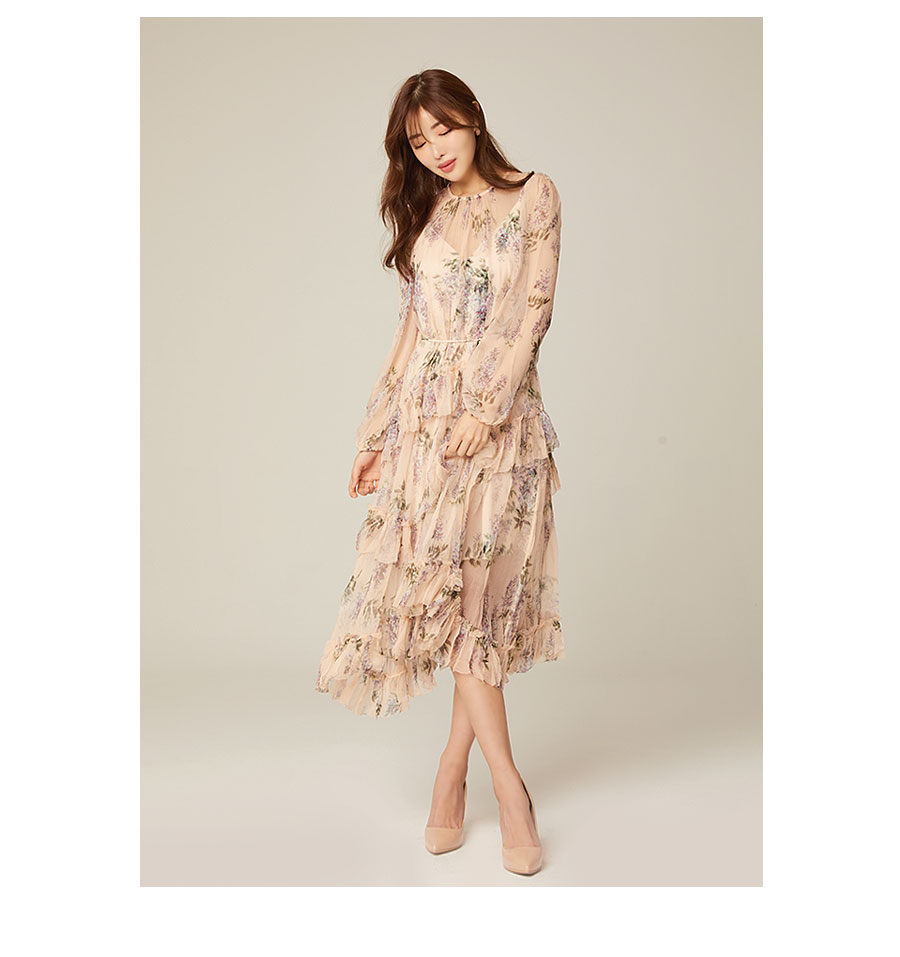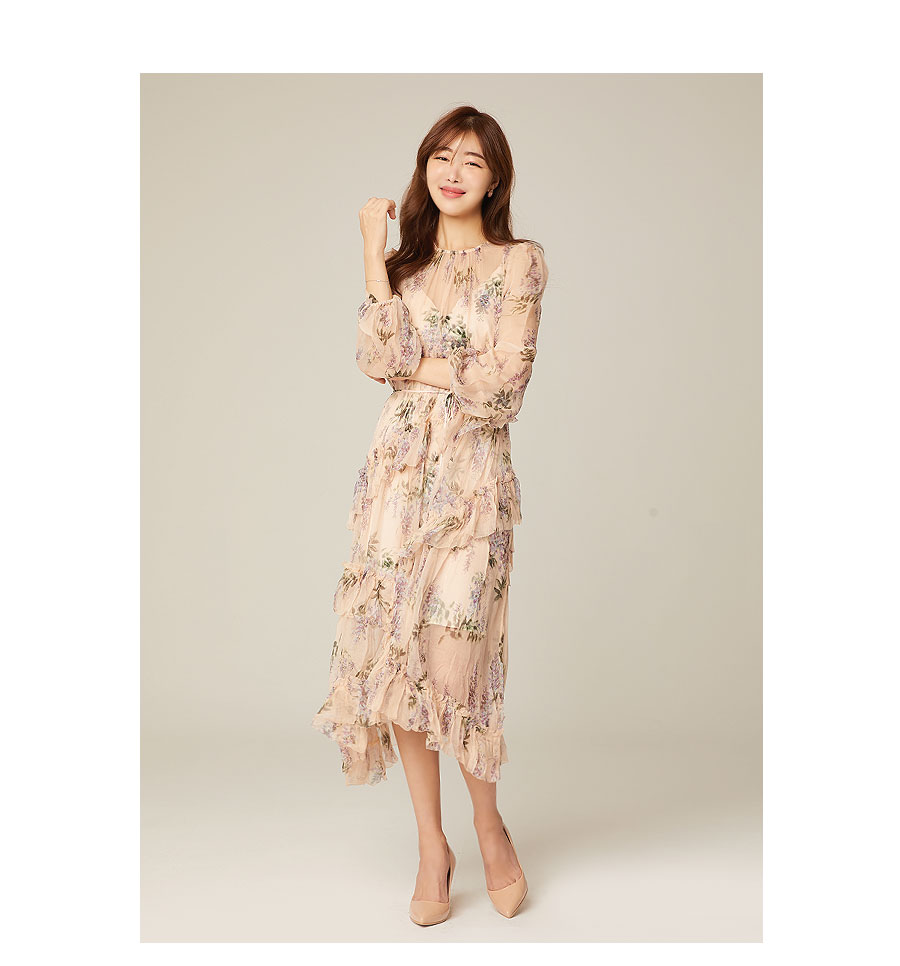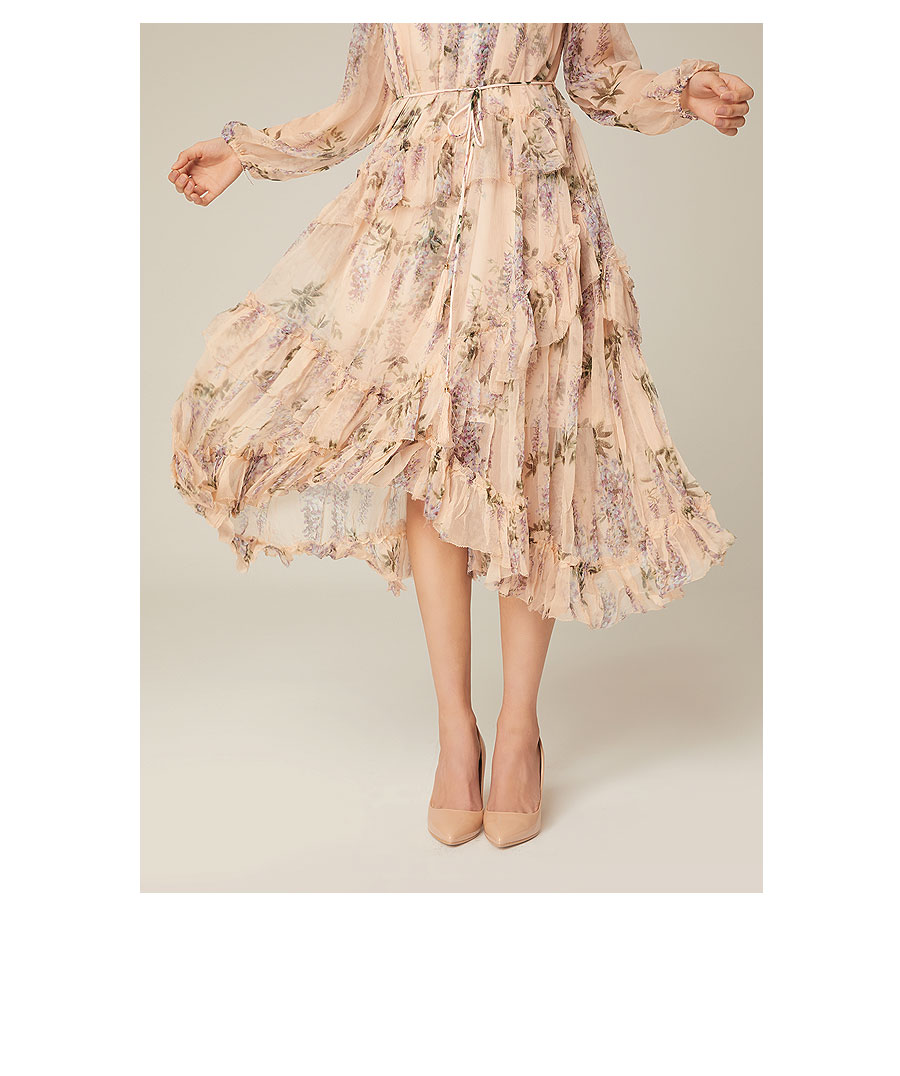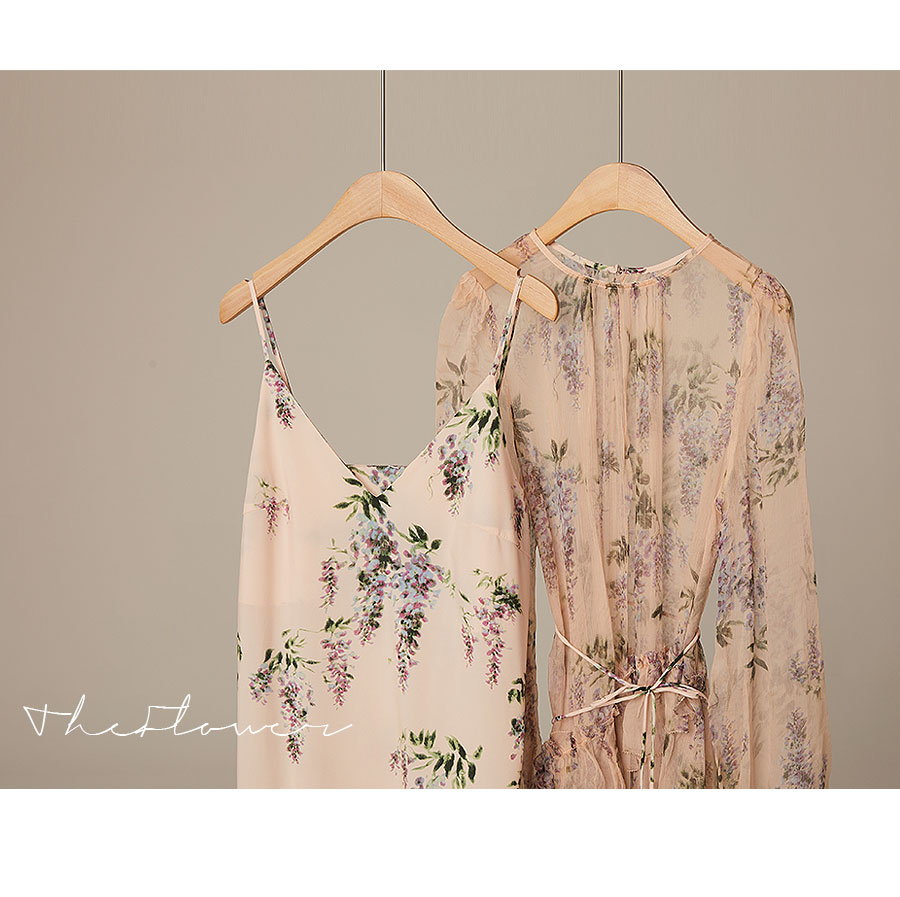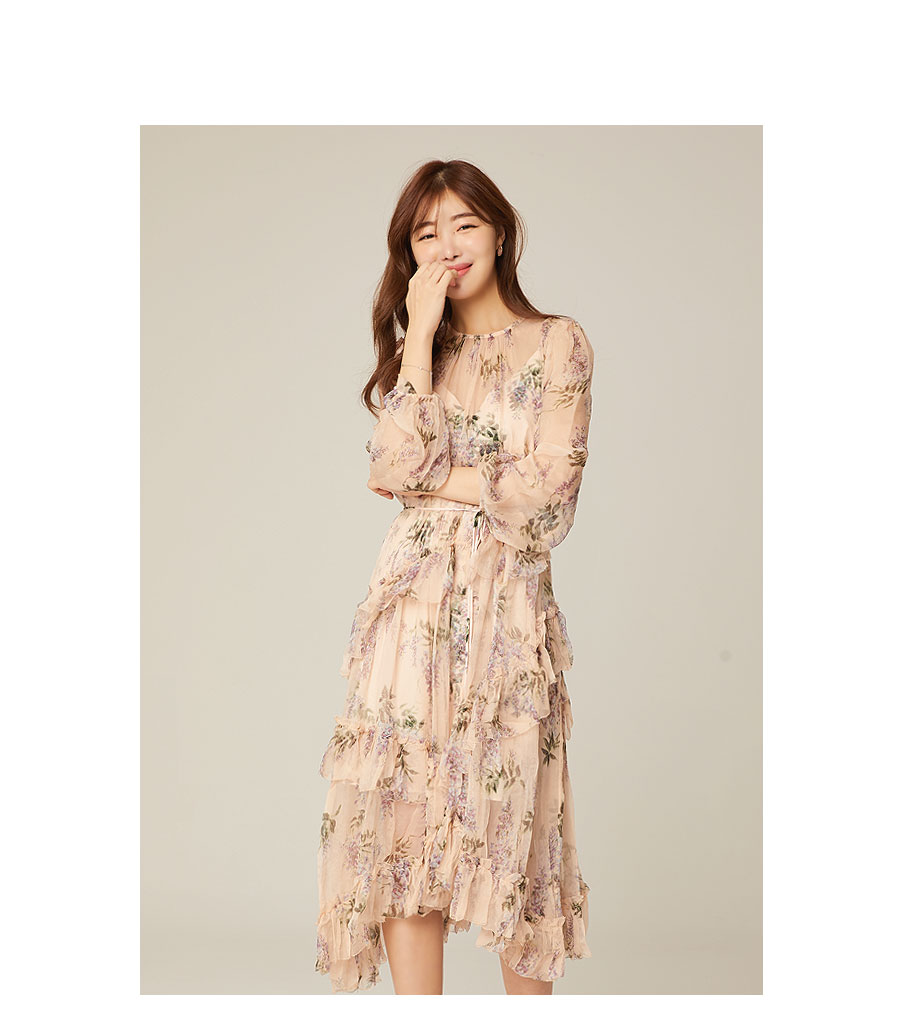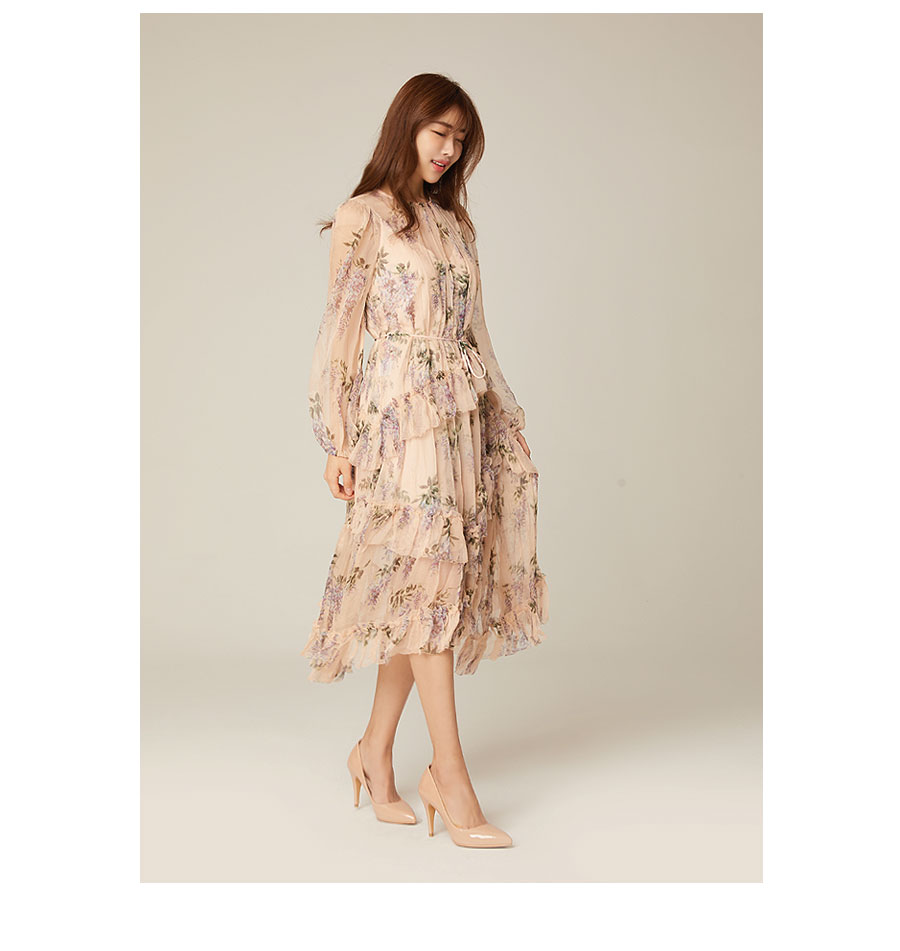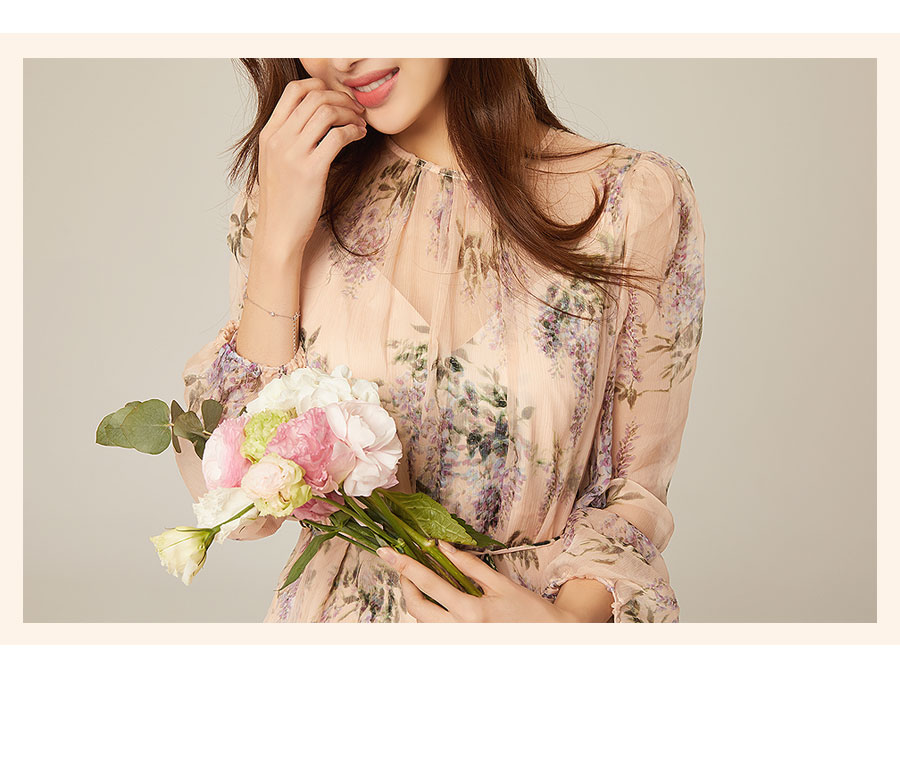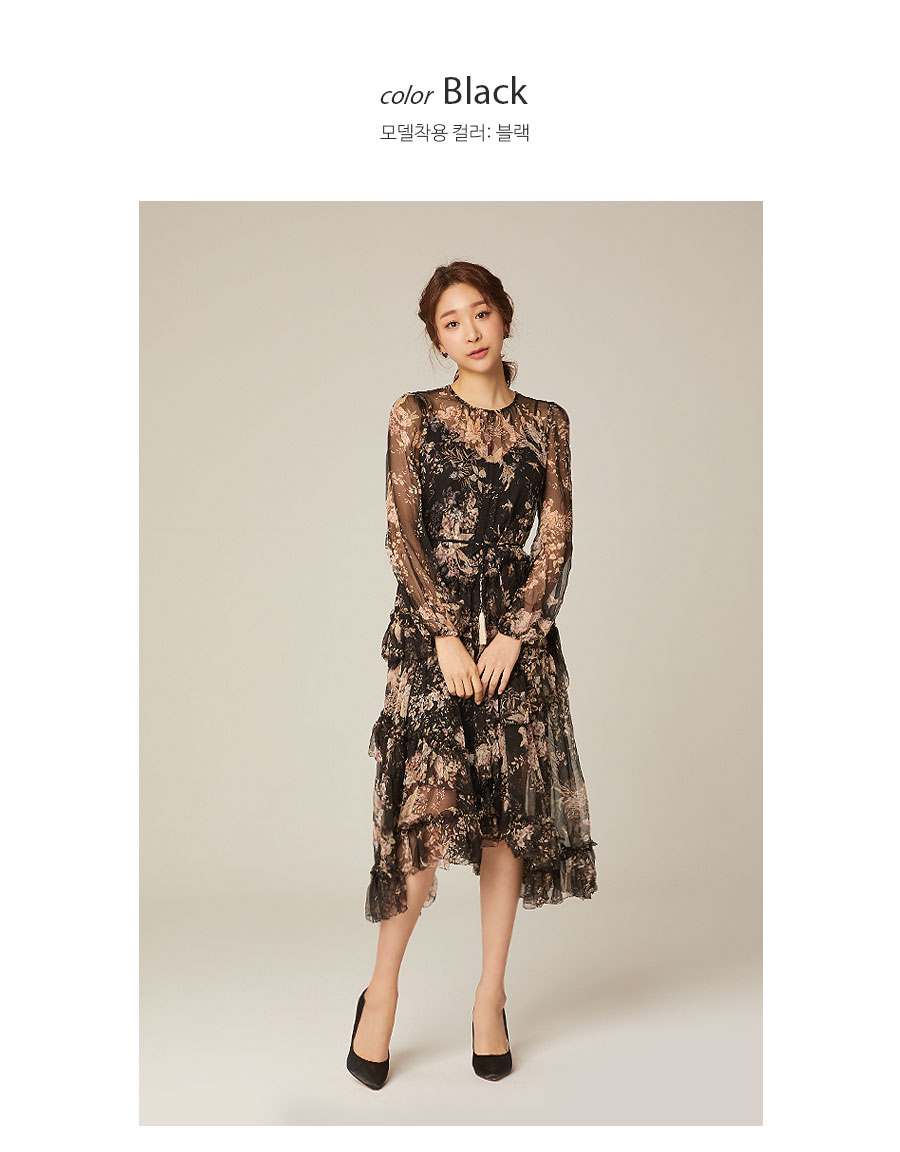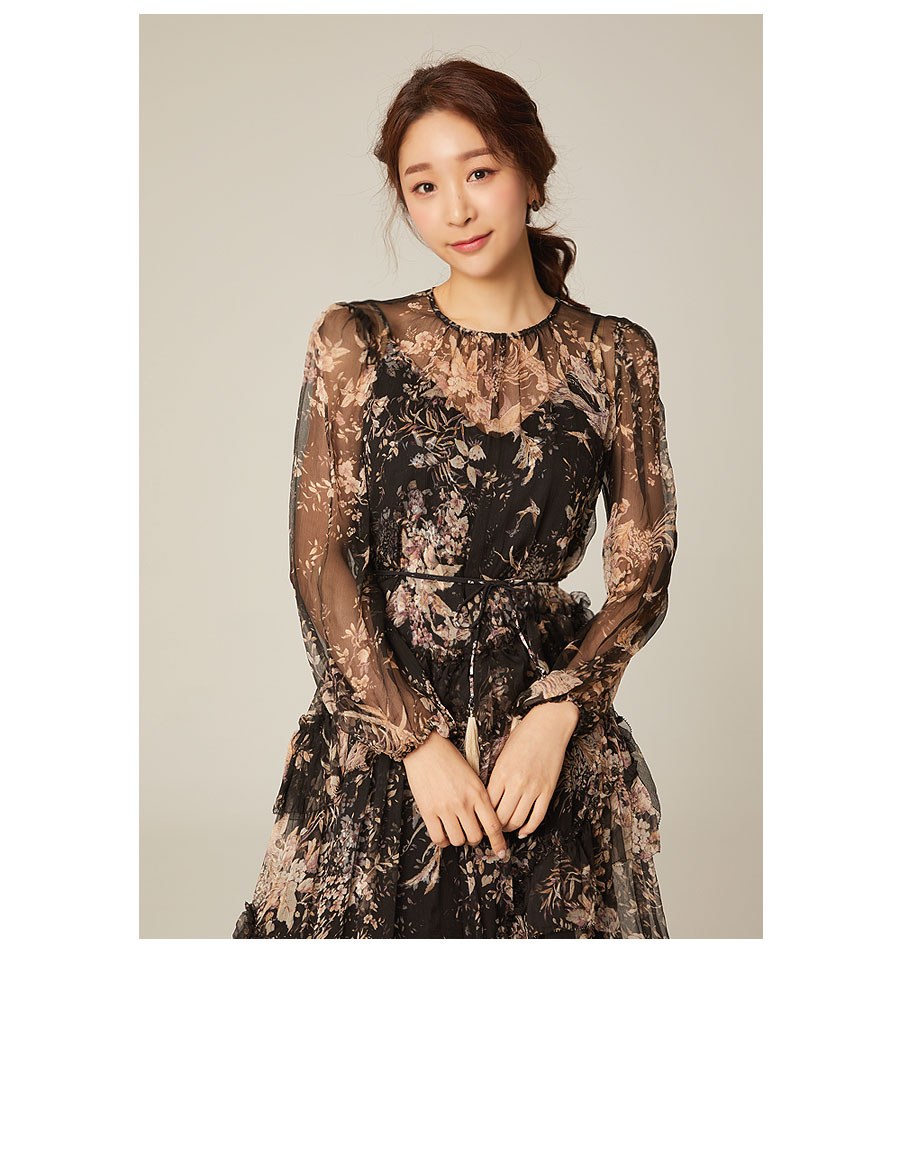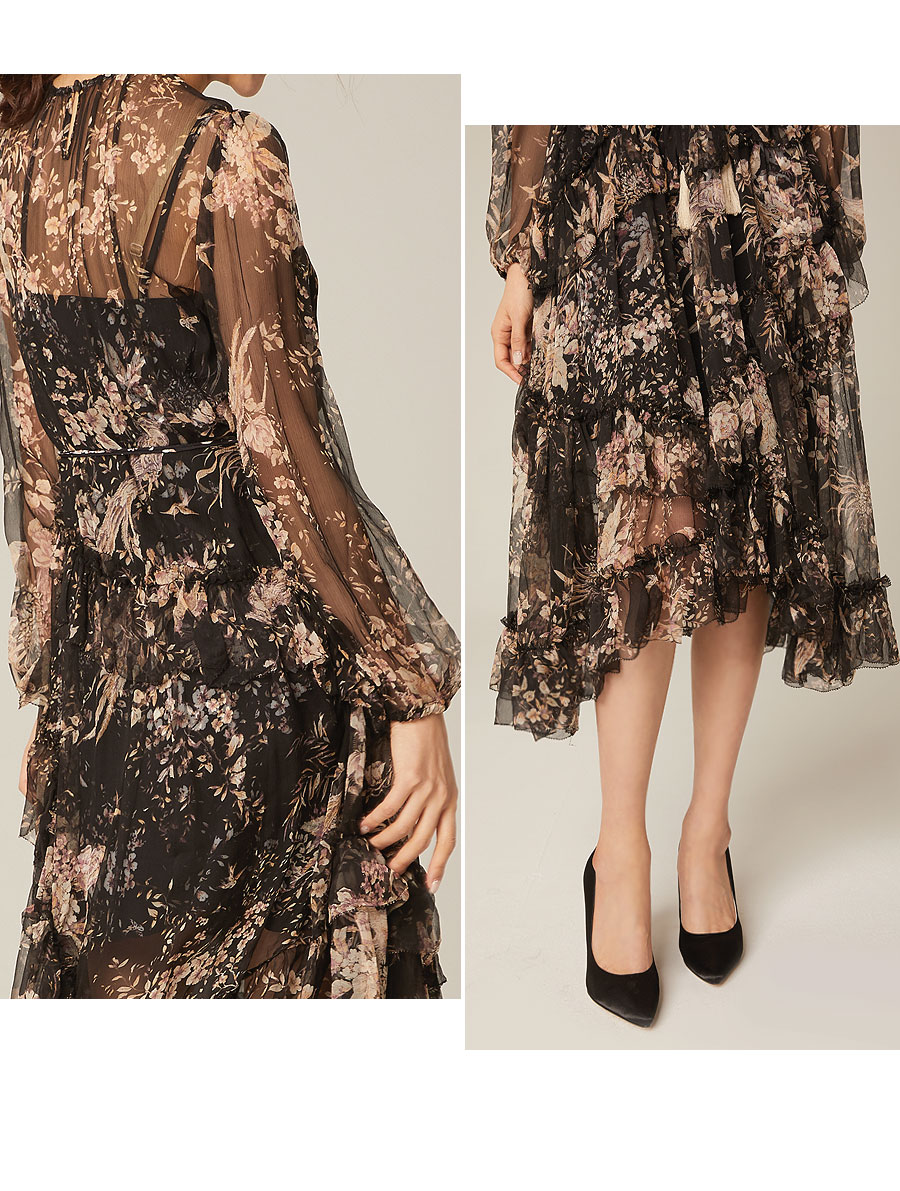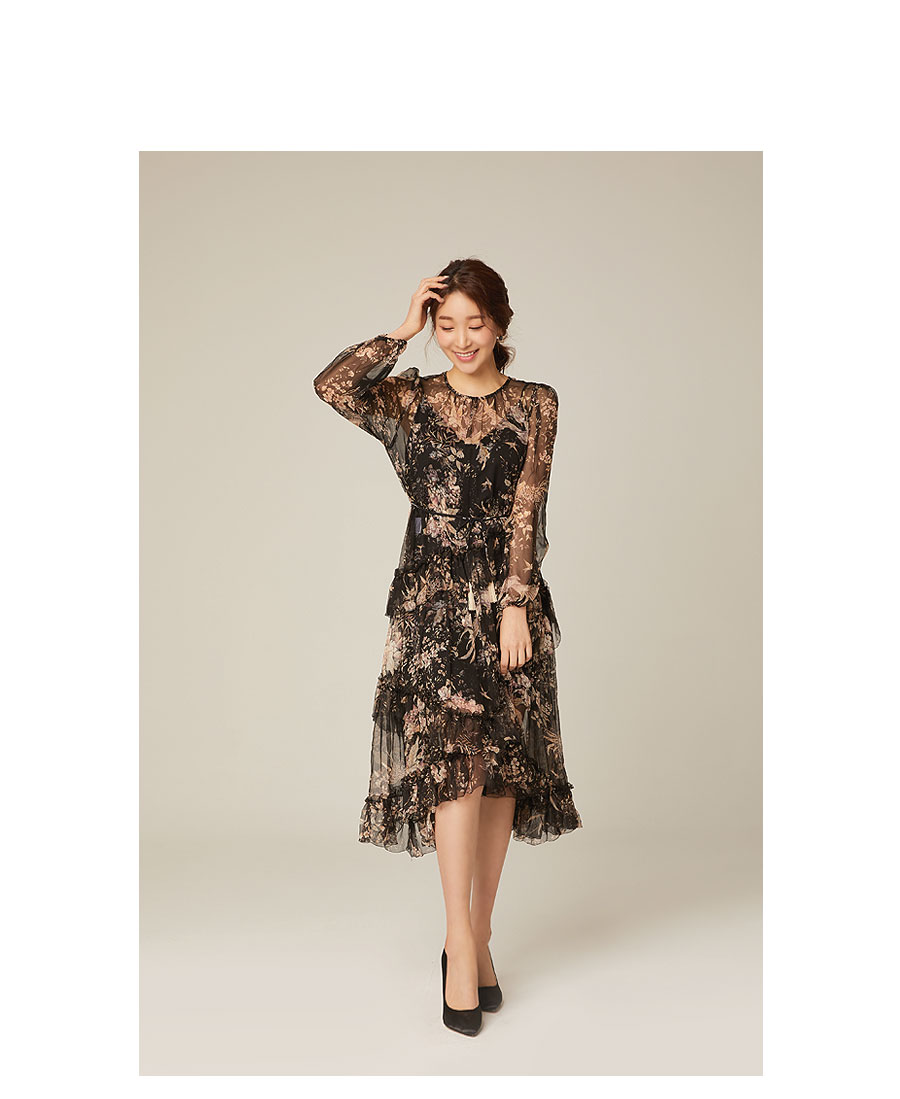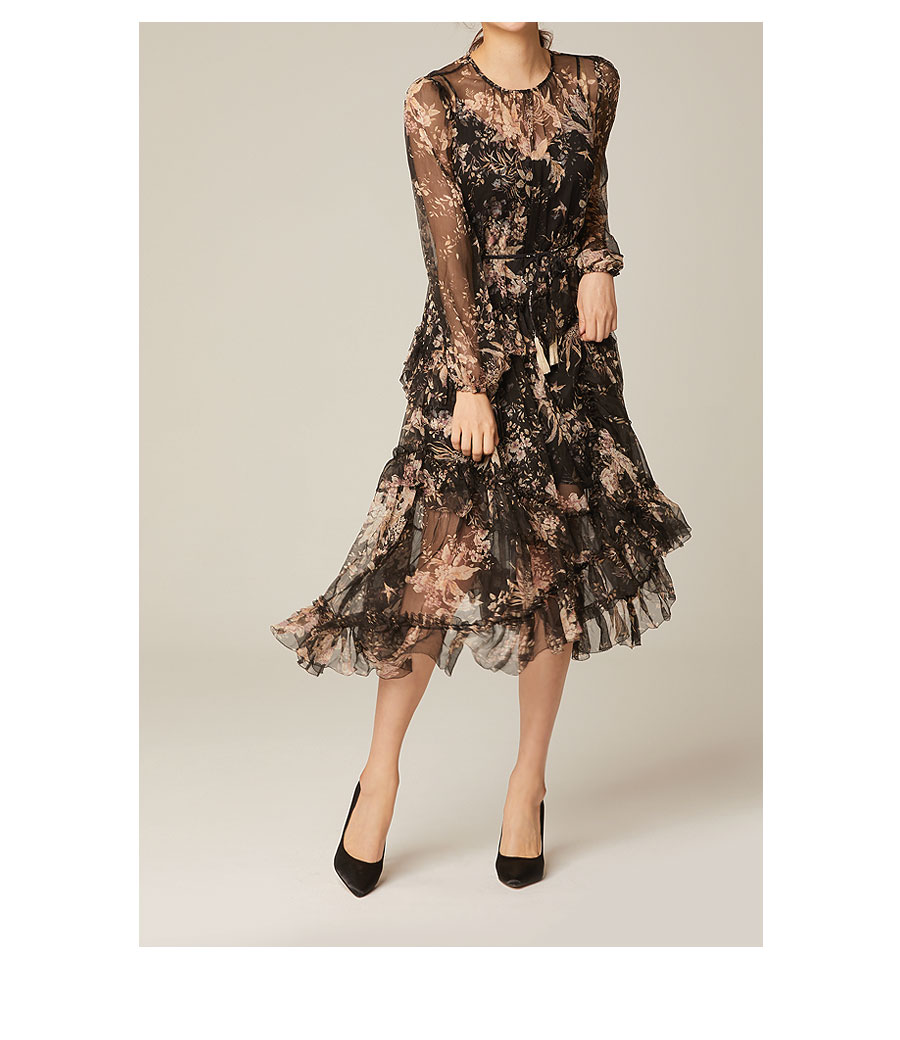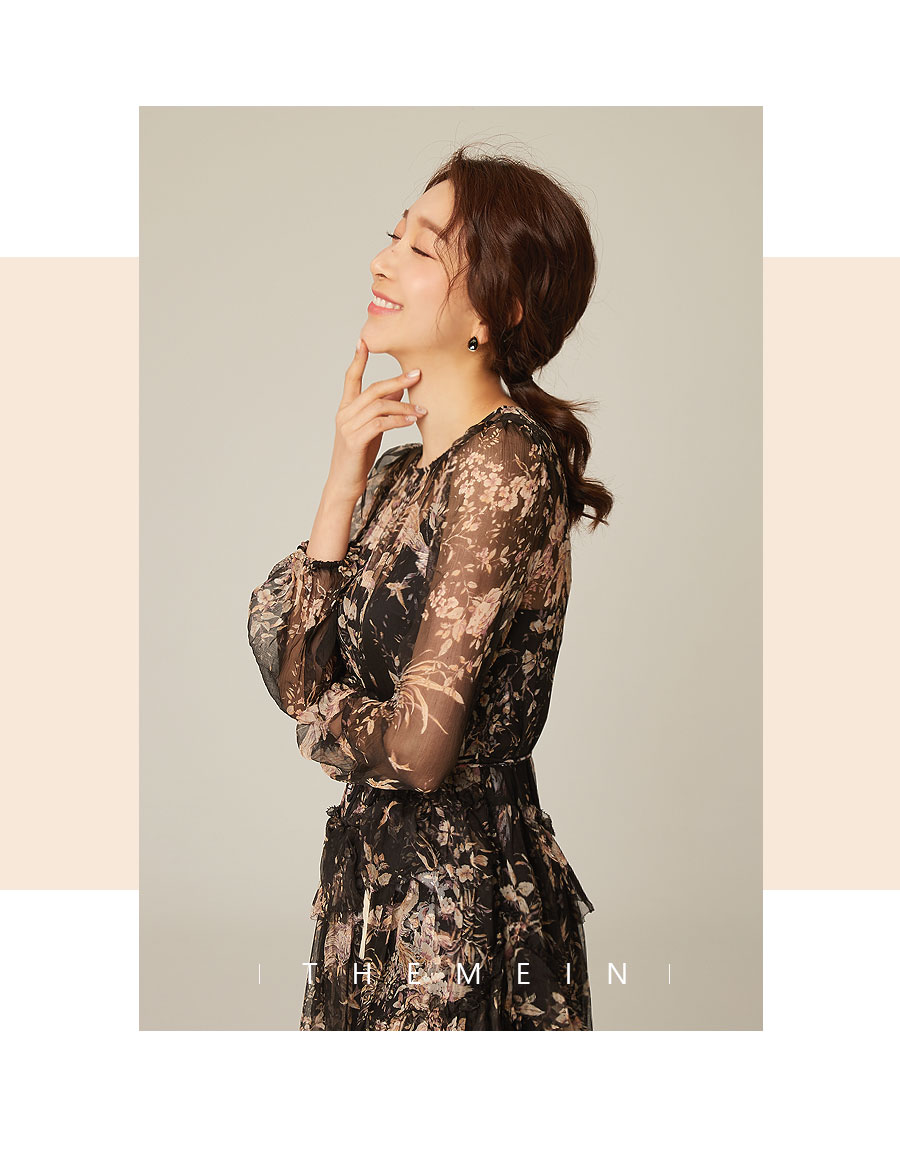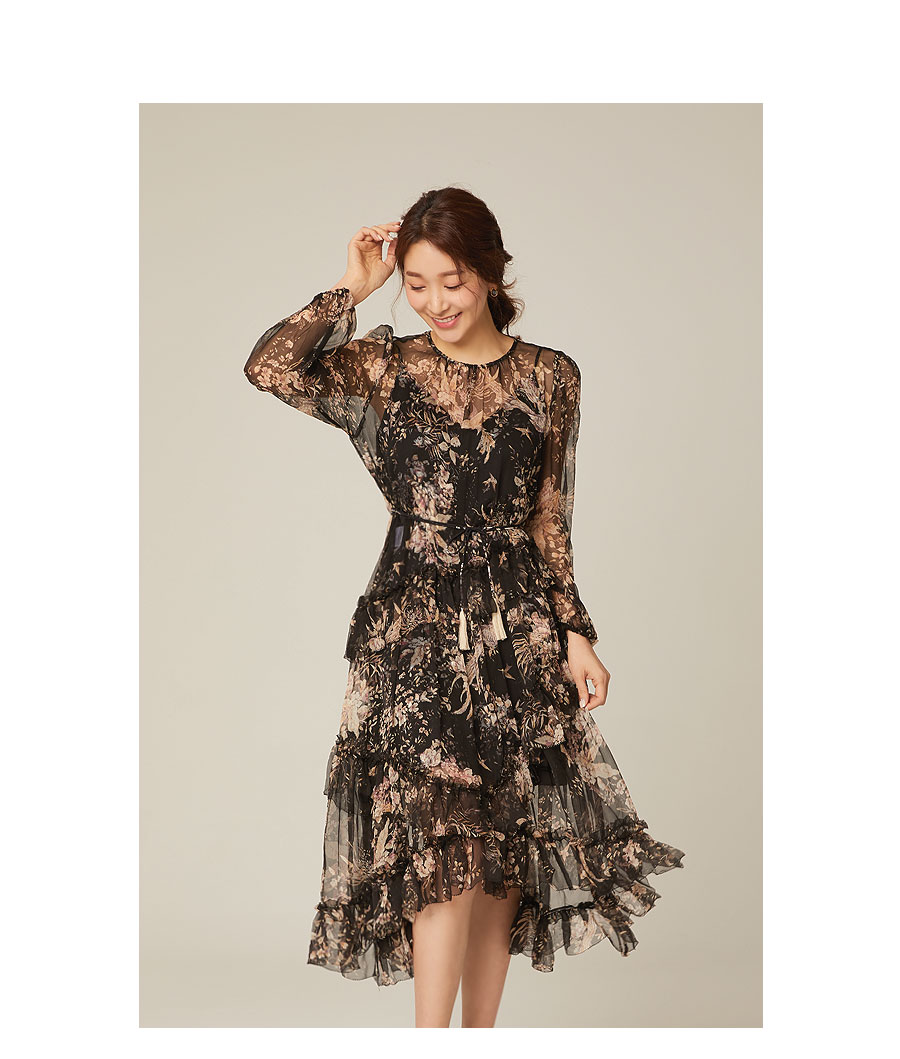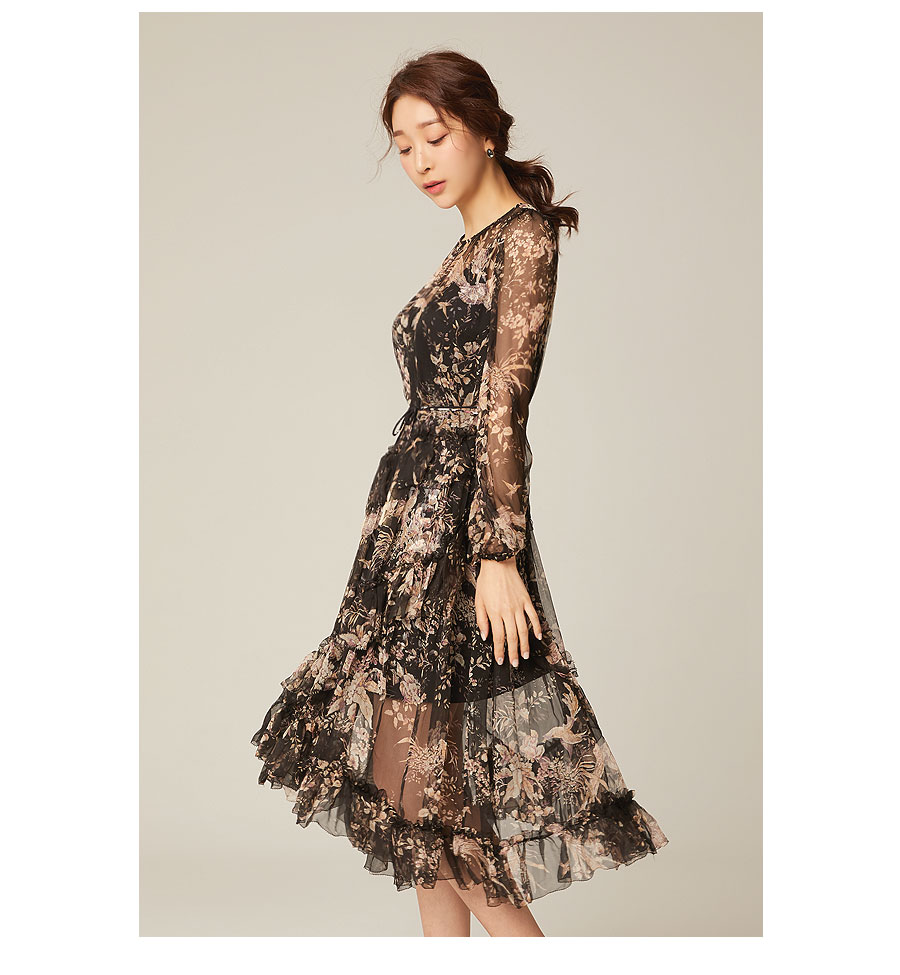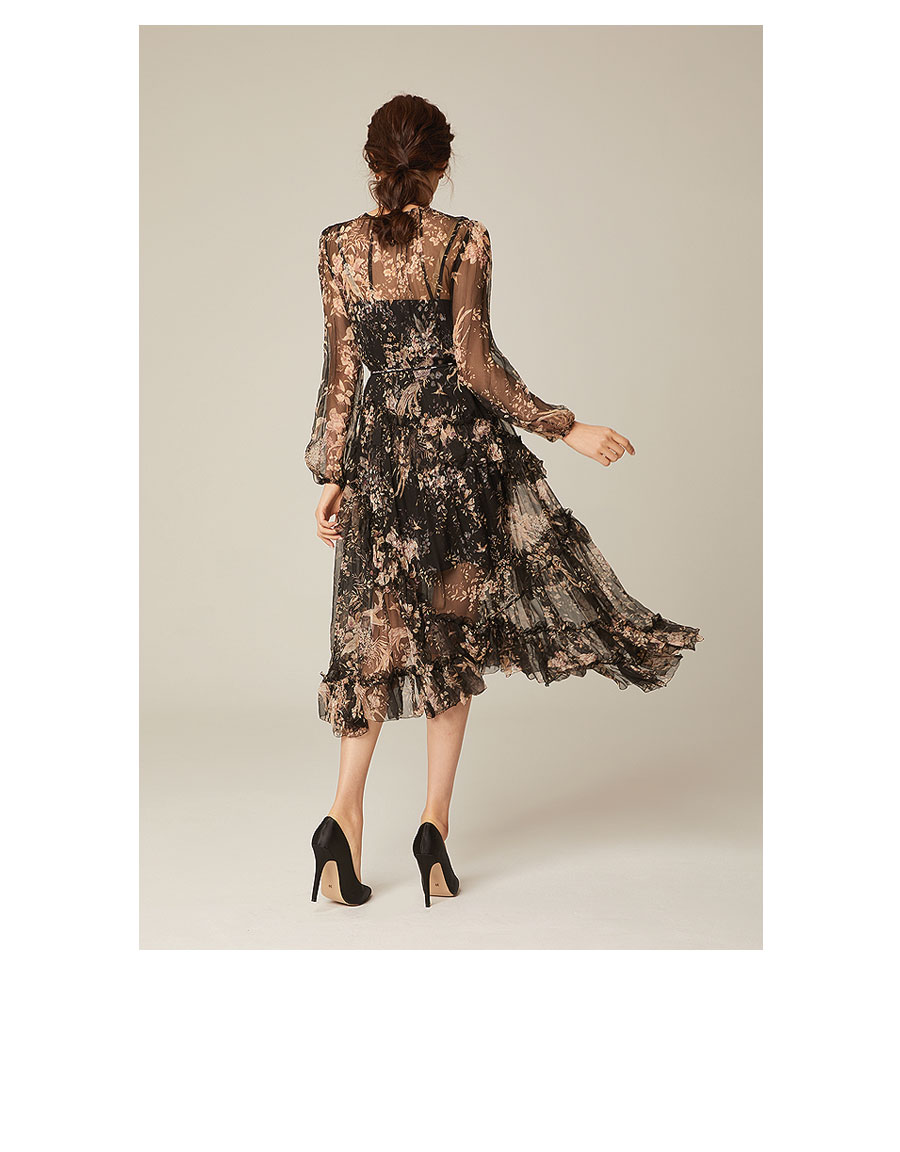 Detailed Info
The color of the product in the model photoshoot may differ due to studio lighting, please refer to the pictures below for more accurate color choices.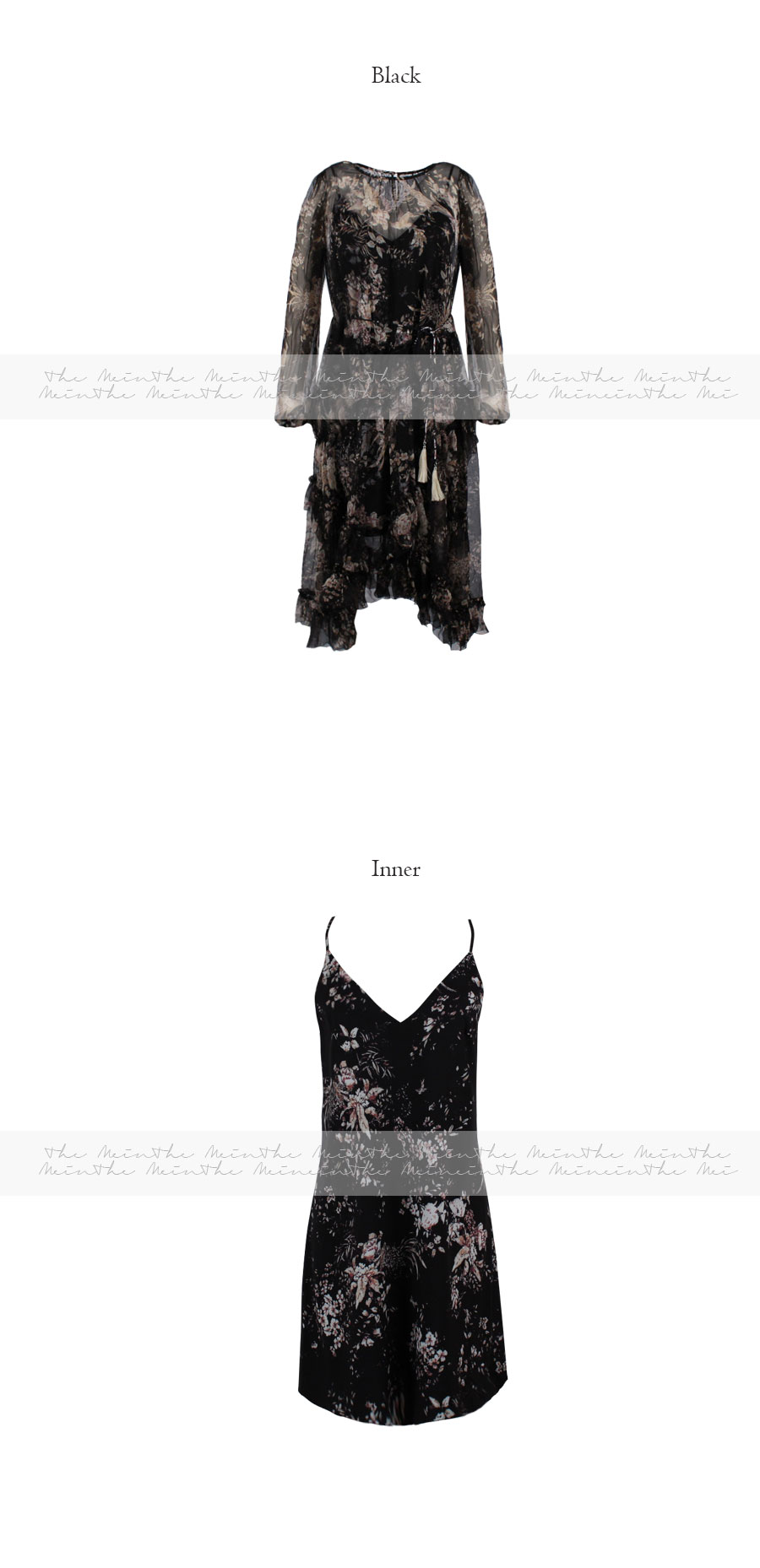 Slightly sheer material and floral design harmoniously create a feminine look.
Elastic band detail at the sleeves allow for easy and convenient movement.
Waist belt detail adds structure and focal point to the overall look.
model Size