Description
Details

*
A neat and simple knitted vest. The turtleneck design can be worn as it is or folded once for styling.
The front has a slit detail that is comfortable to wear.
Made of a 60% wool content, the vest helps to insulate well.
Layer the vest over a shirt, blouse or one-piece for a variety of looks.
Available in Brown, Ivory and Oatmeal; sizing fits well up to size 66.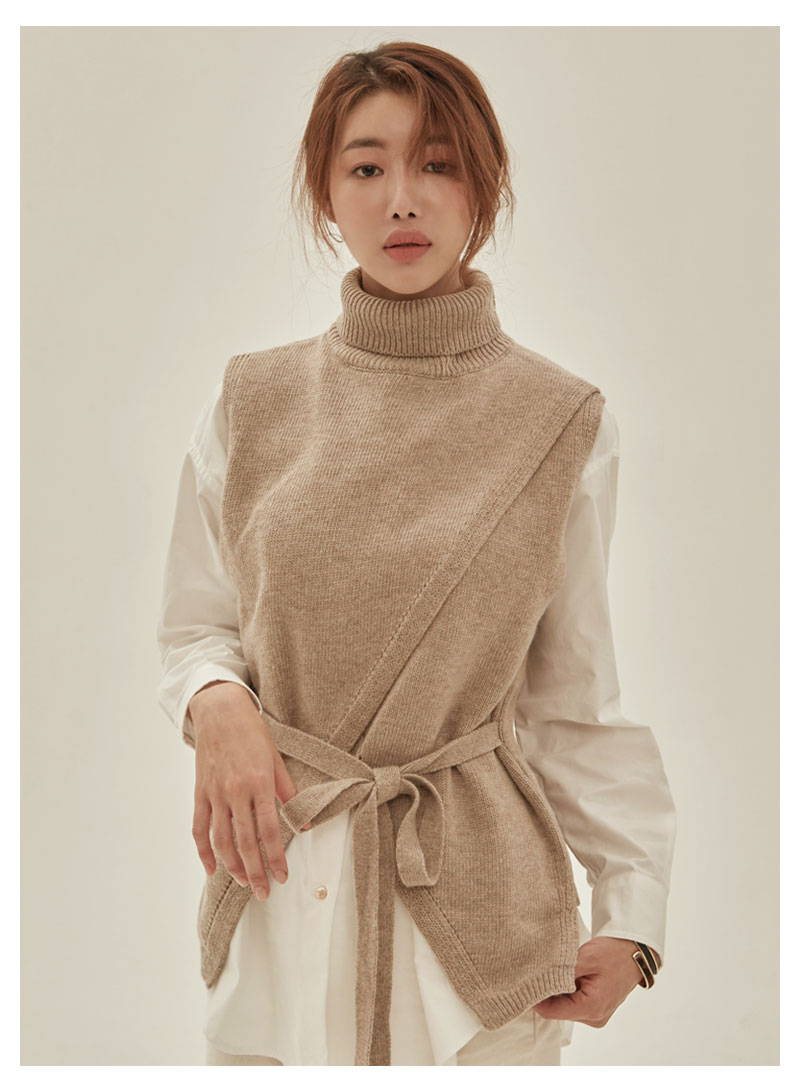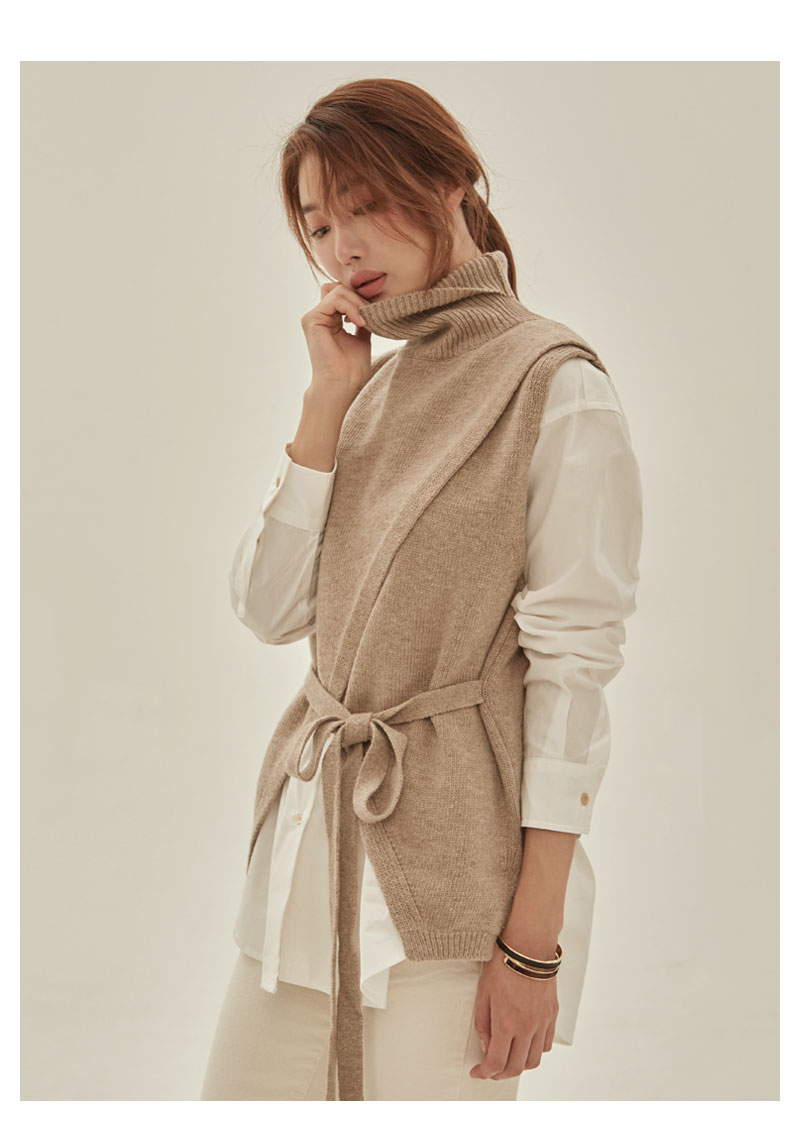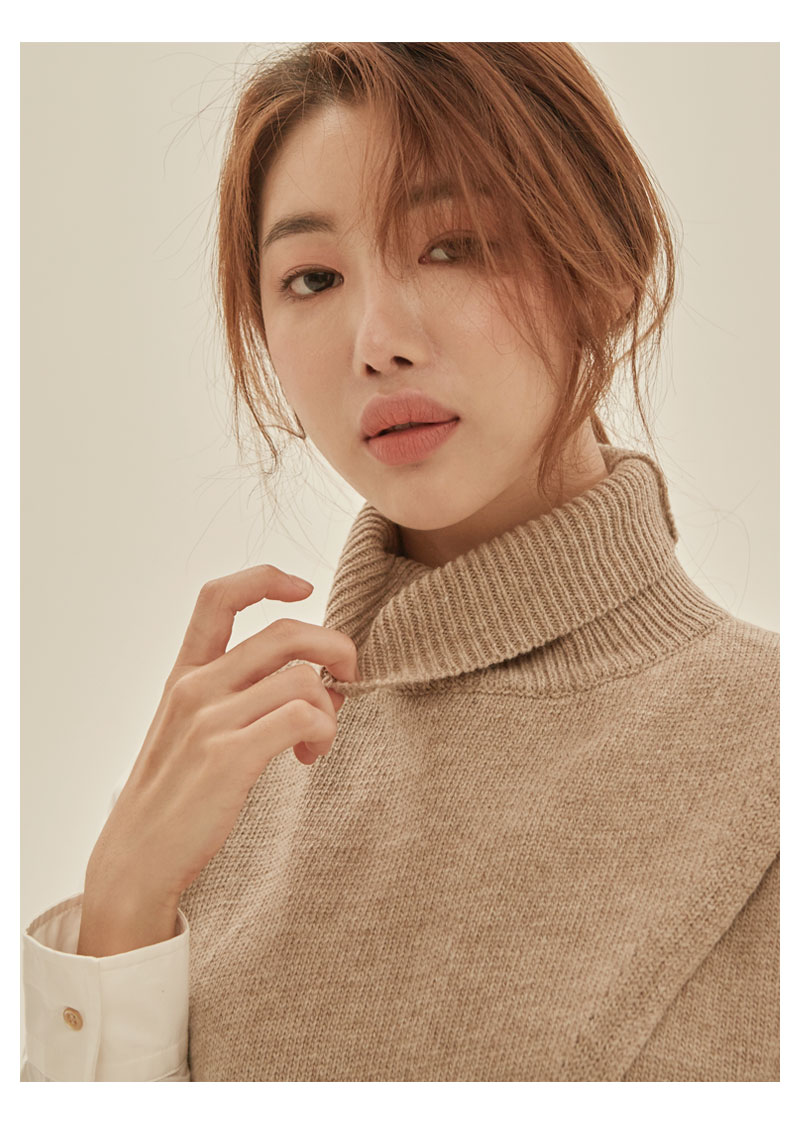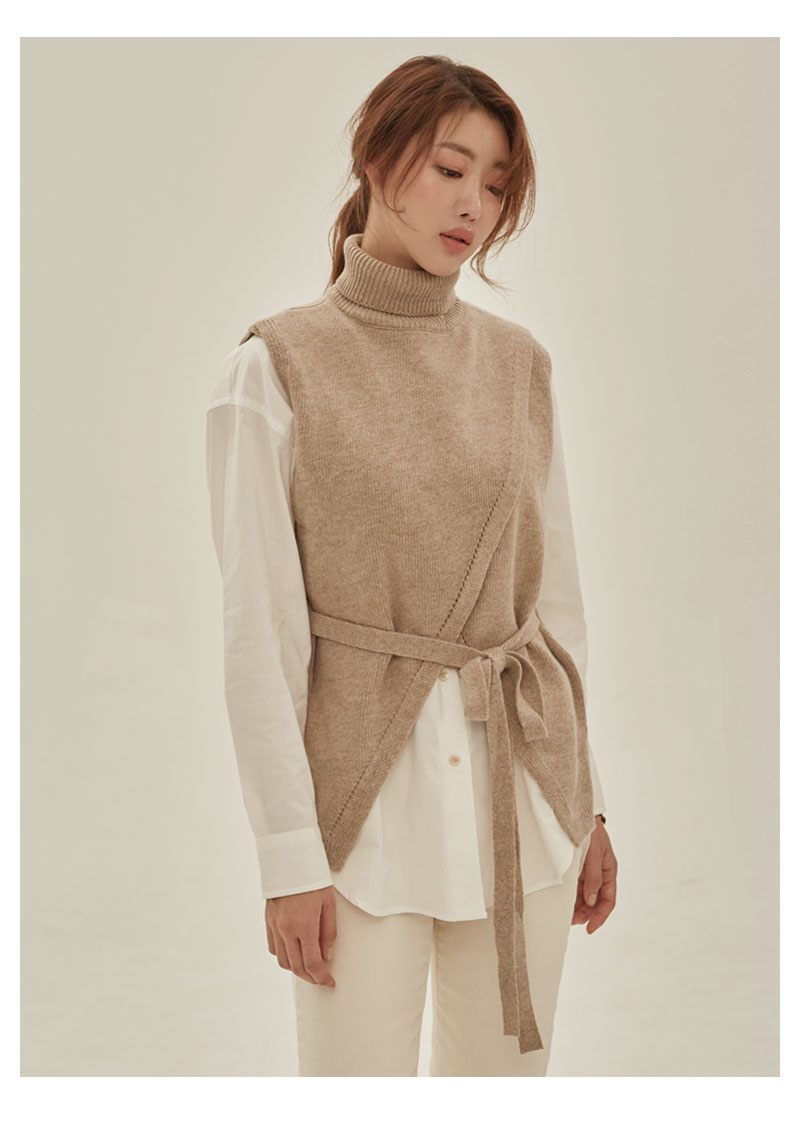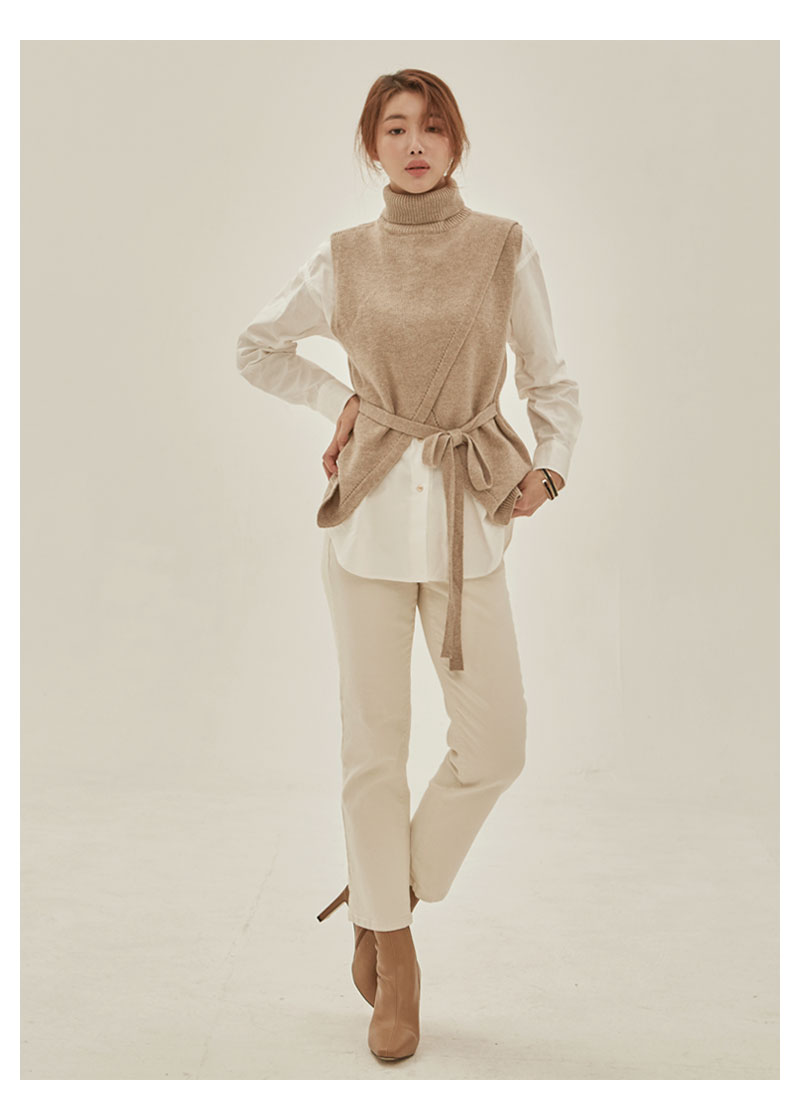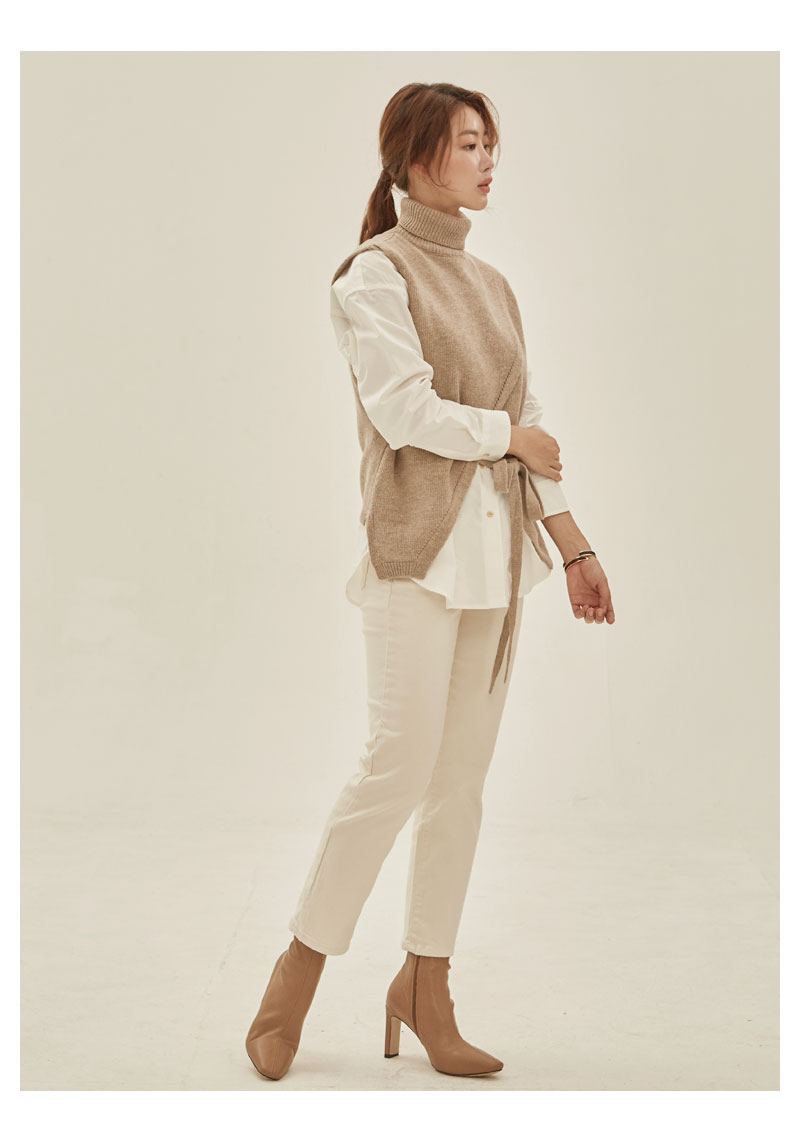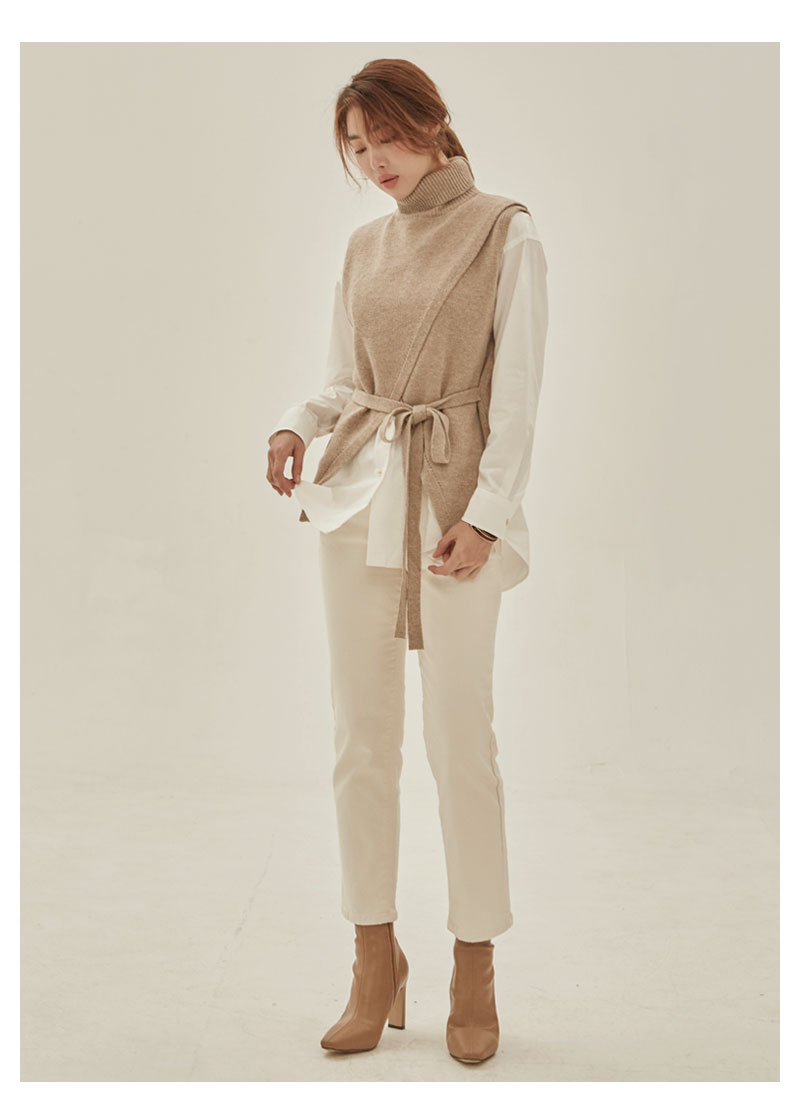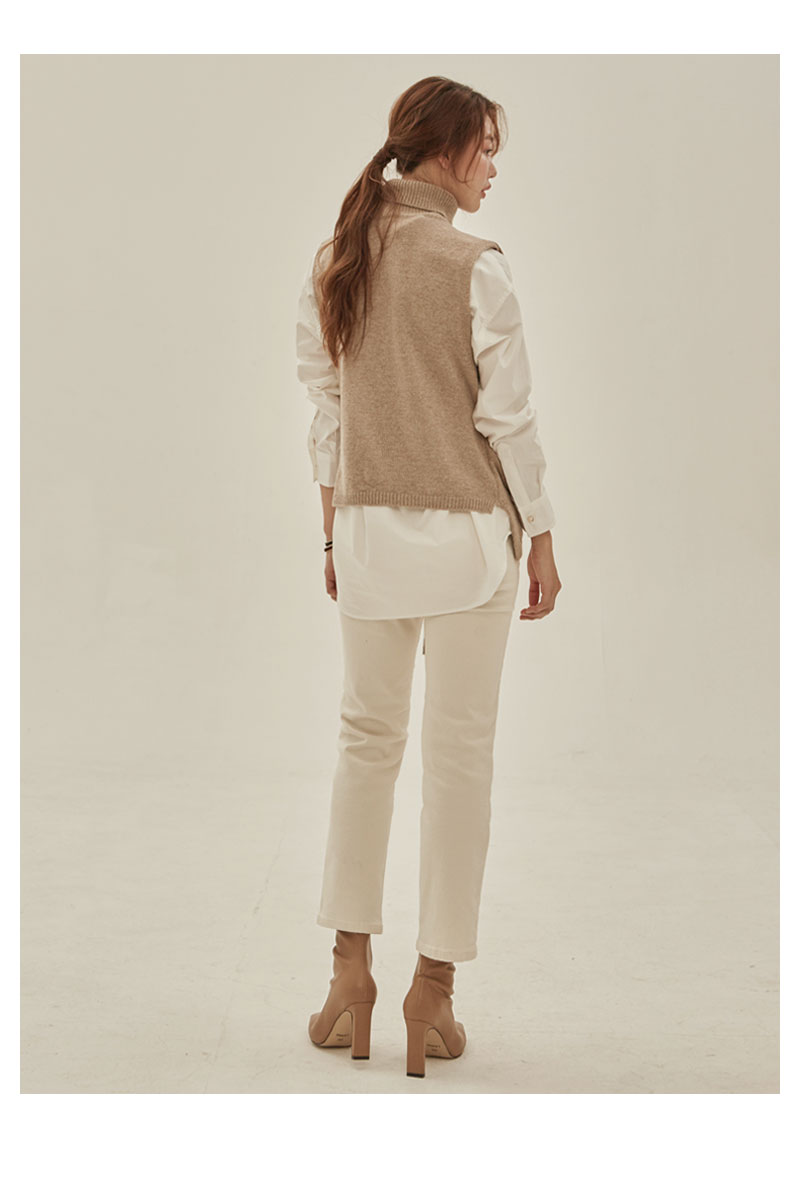 Detailed Info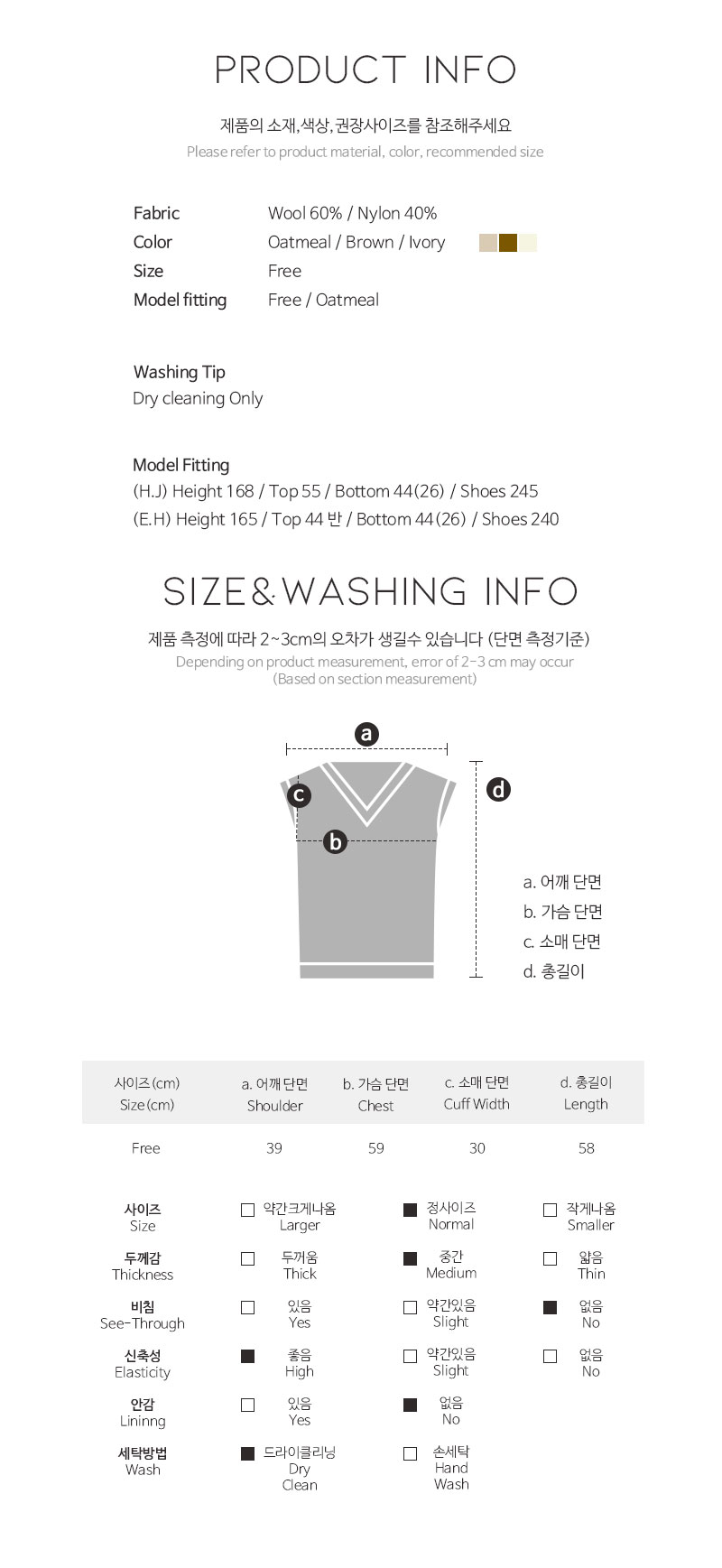 model Size