Description
Details
A stylish blouse lined with punching and embroidery details.
V-neck and lace details in wave pattern make the face look slimmer.
Comfortable fit and semi-frill detailing on the sleeves exudes a lovely and feminine mood.
Available in One Size and Color, please refer to measurements for more details.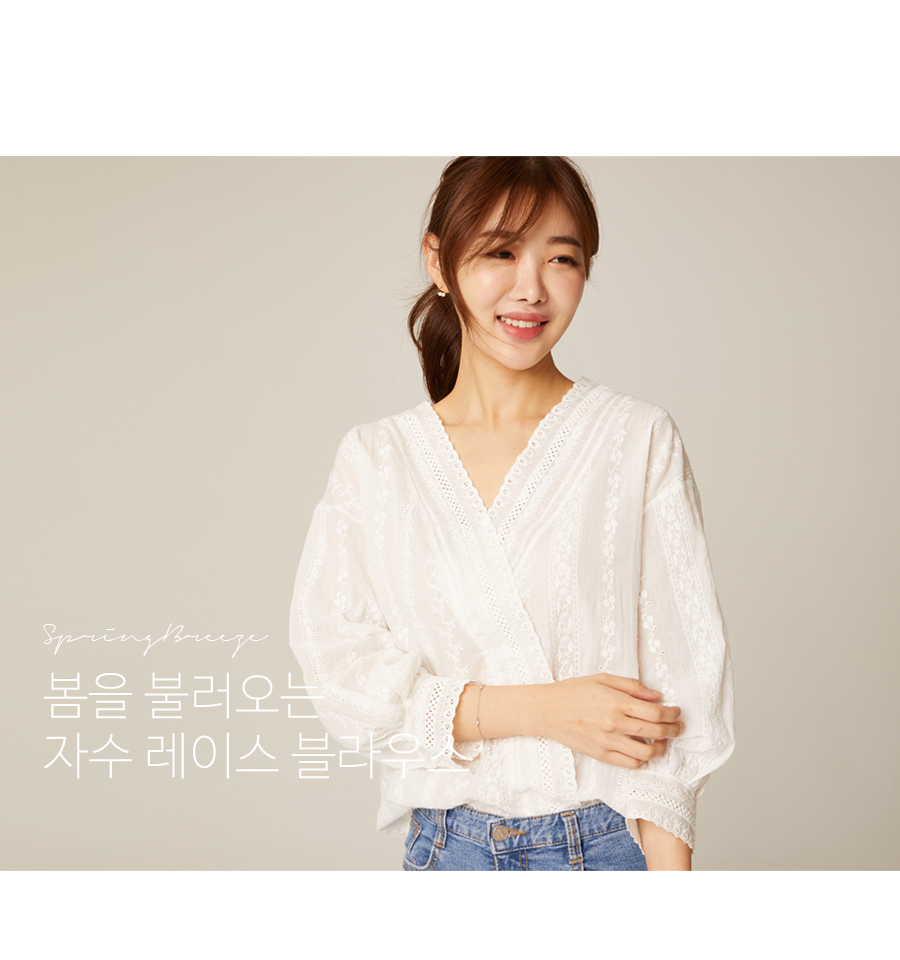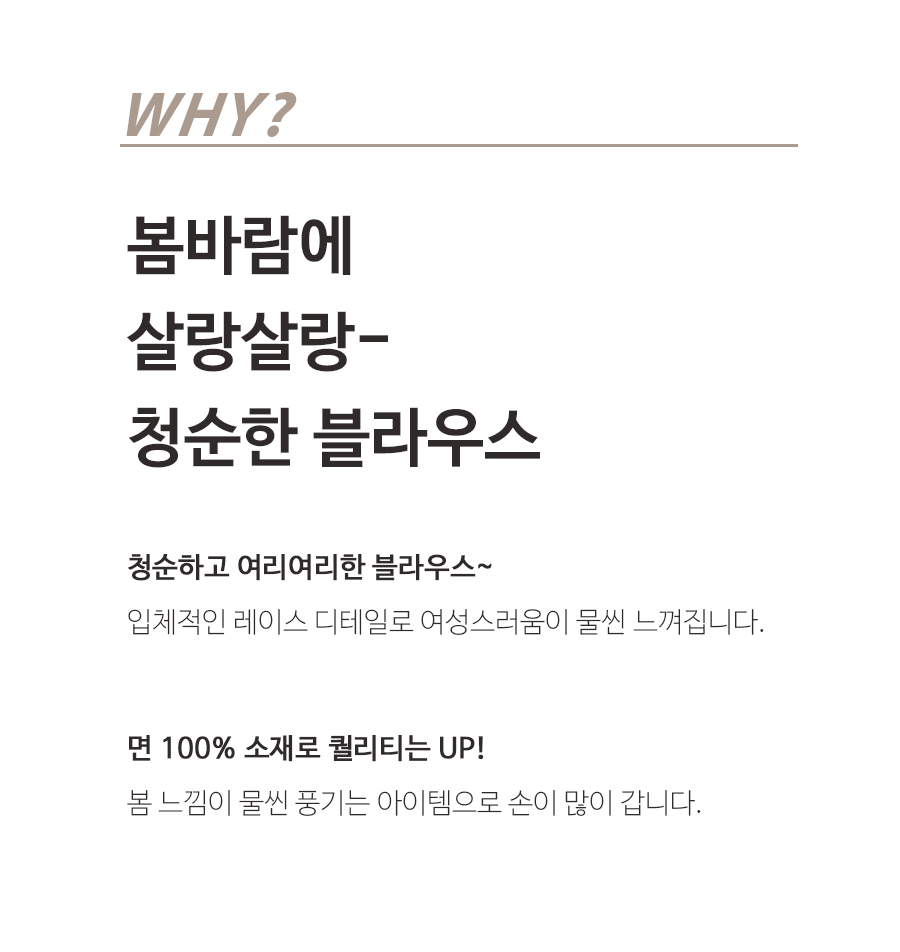 A pure and delicate blouse that exudes innocence in the Spring wind.
Three-dimensional lace detail creates a feminine mood.
High quality blouse made of 100% cotton.
Perfect item for the Spring, which makes it a popular item!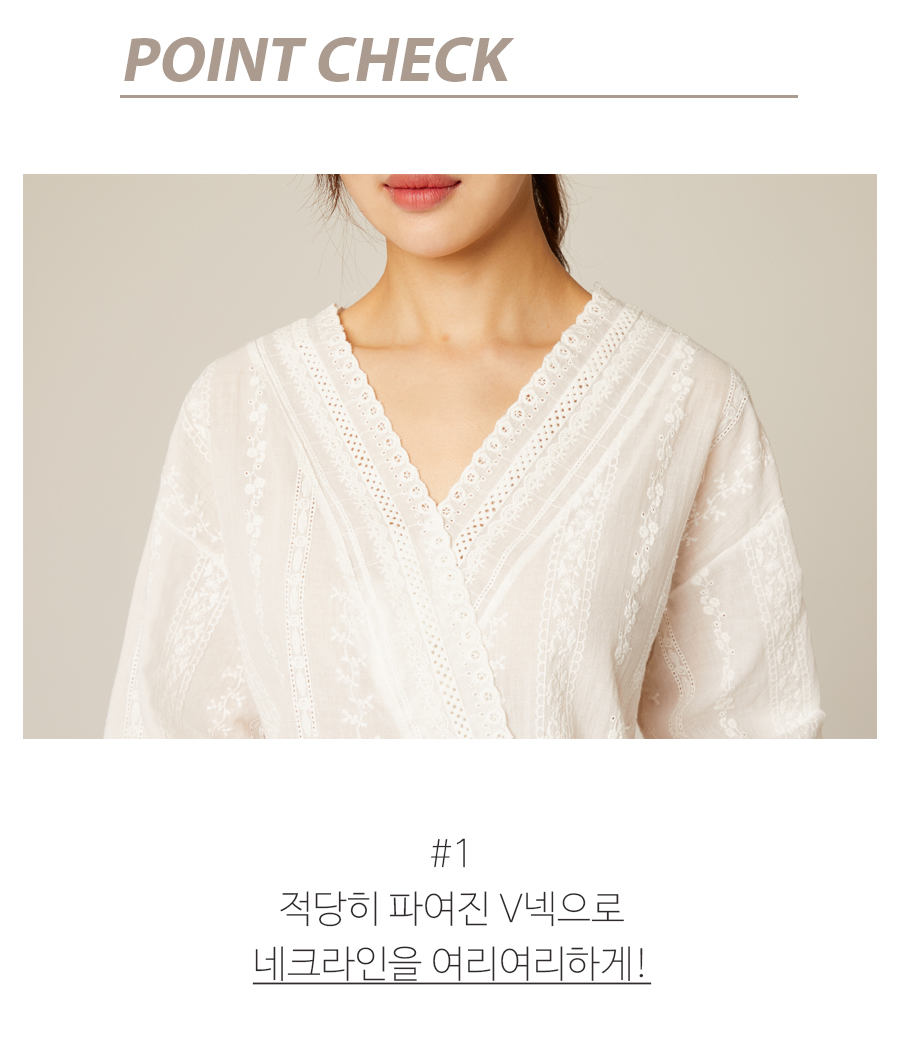 A beautiful V-neck that accentuates the neckline.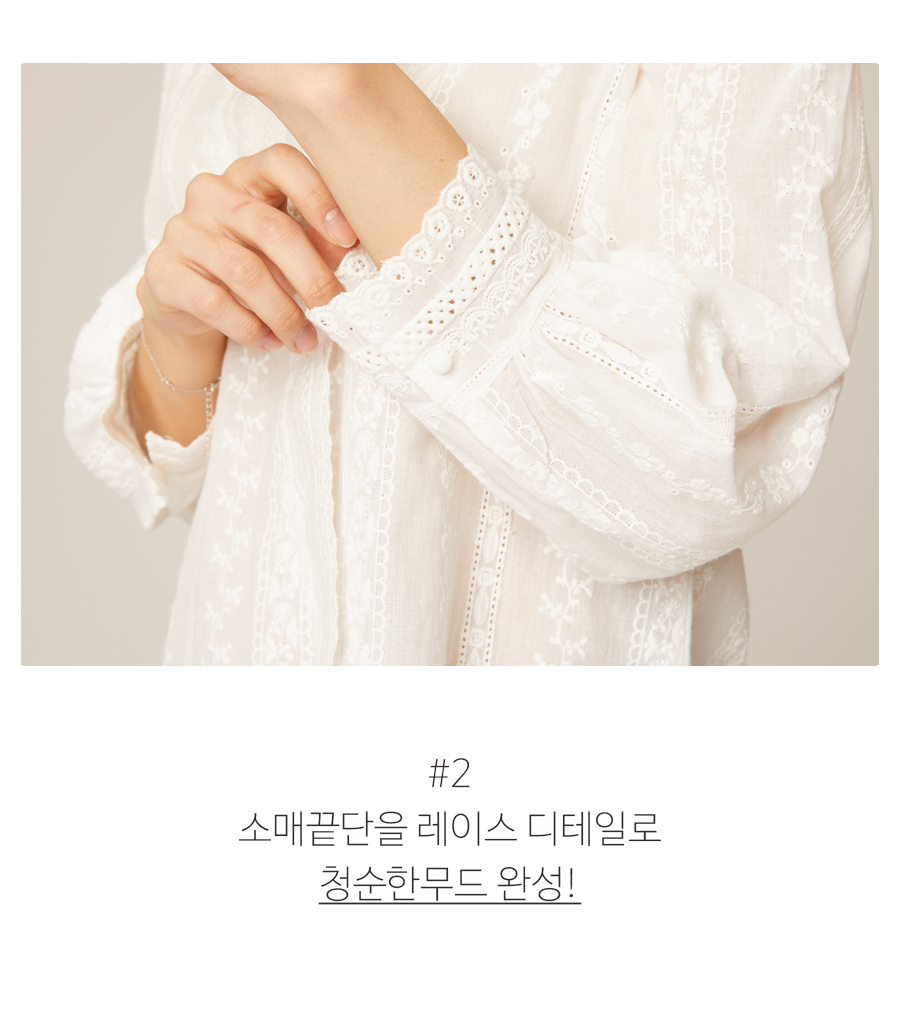 Lace trimmings at the end of the sleeves complete the pure and innocent look.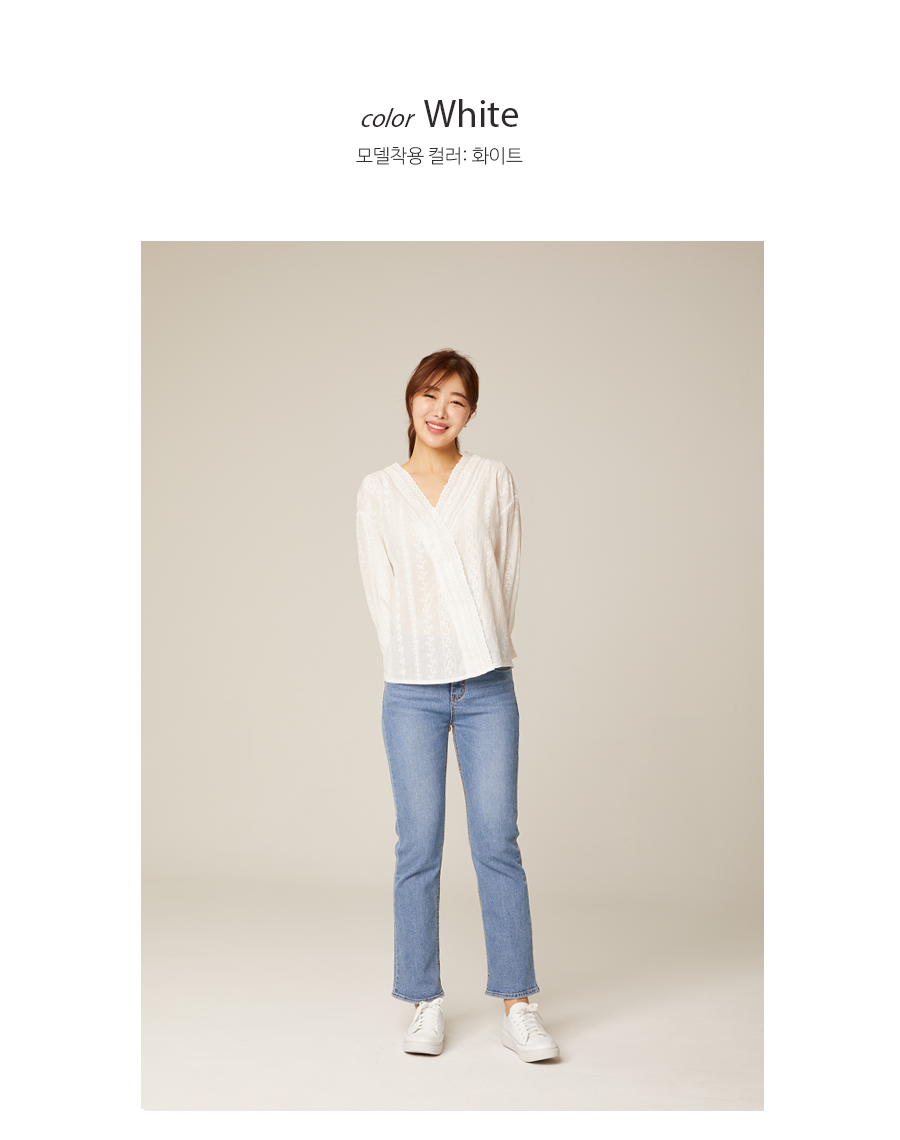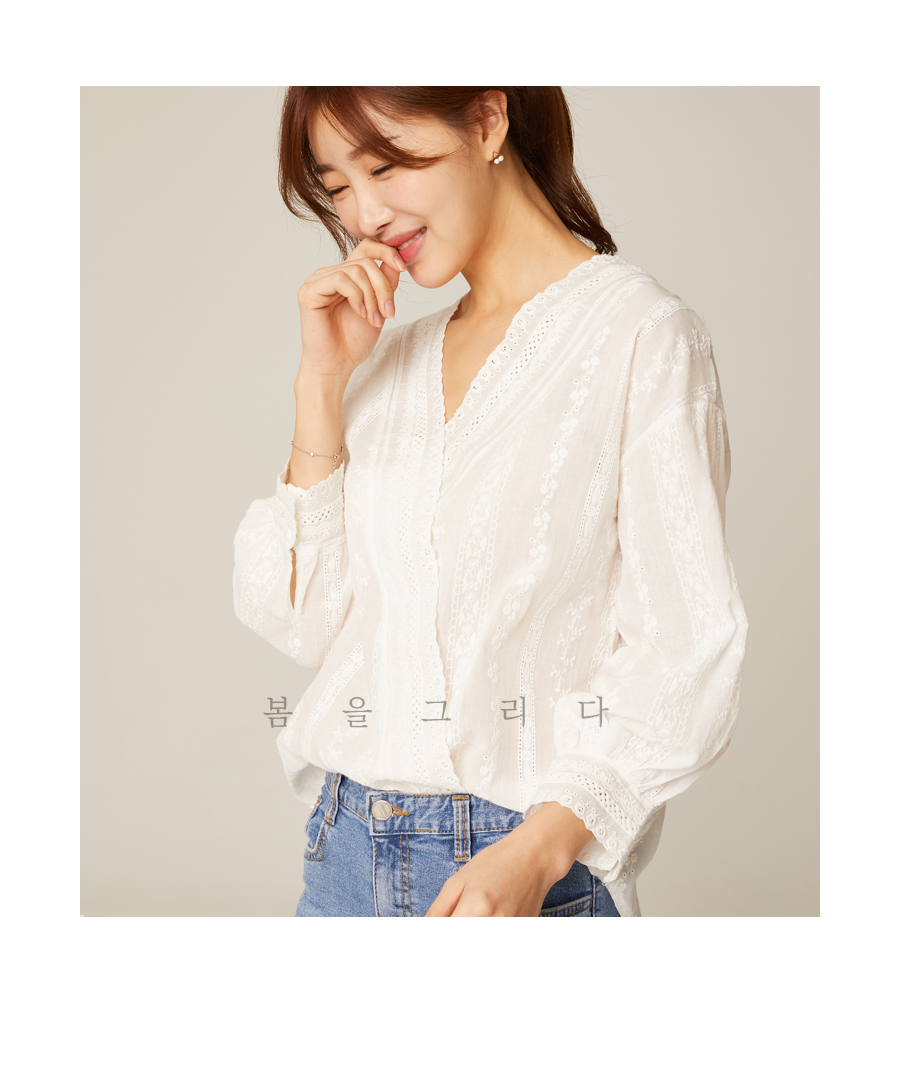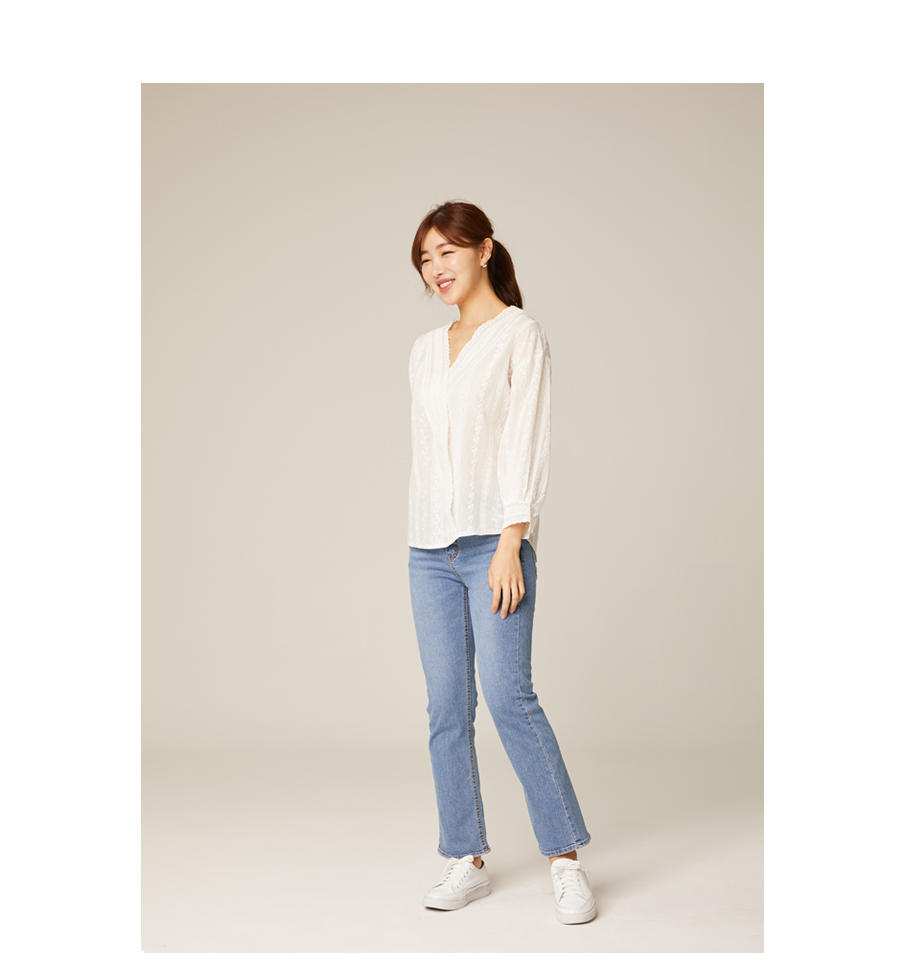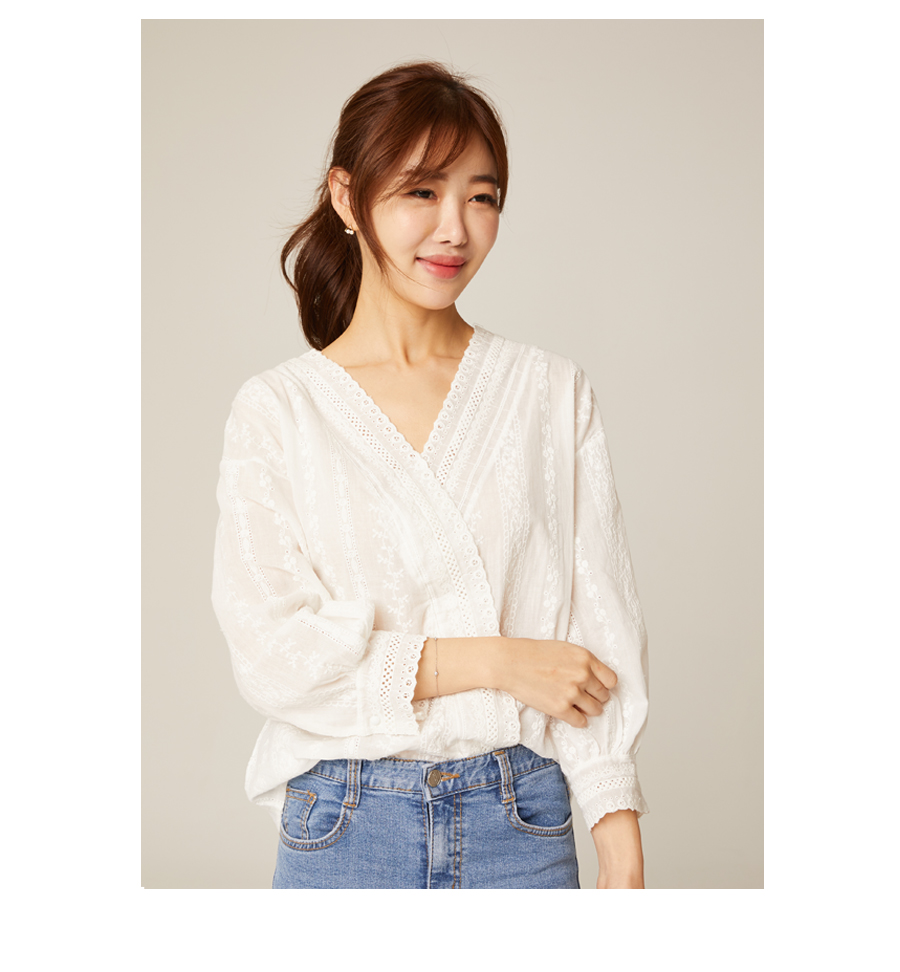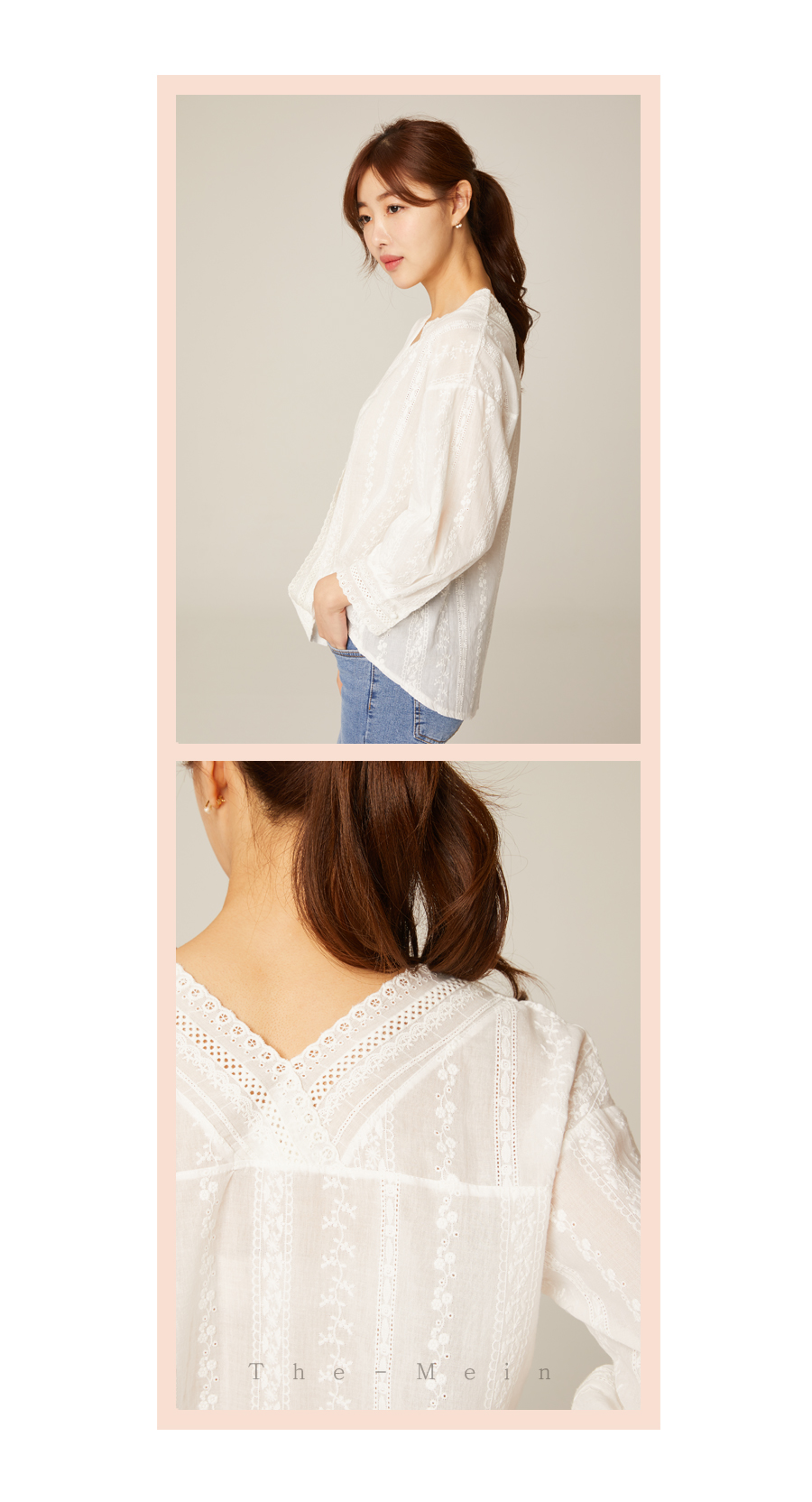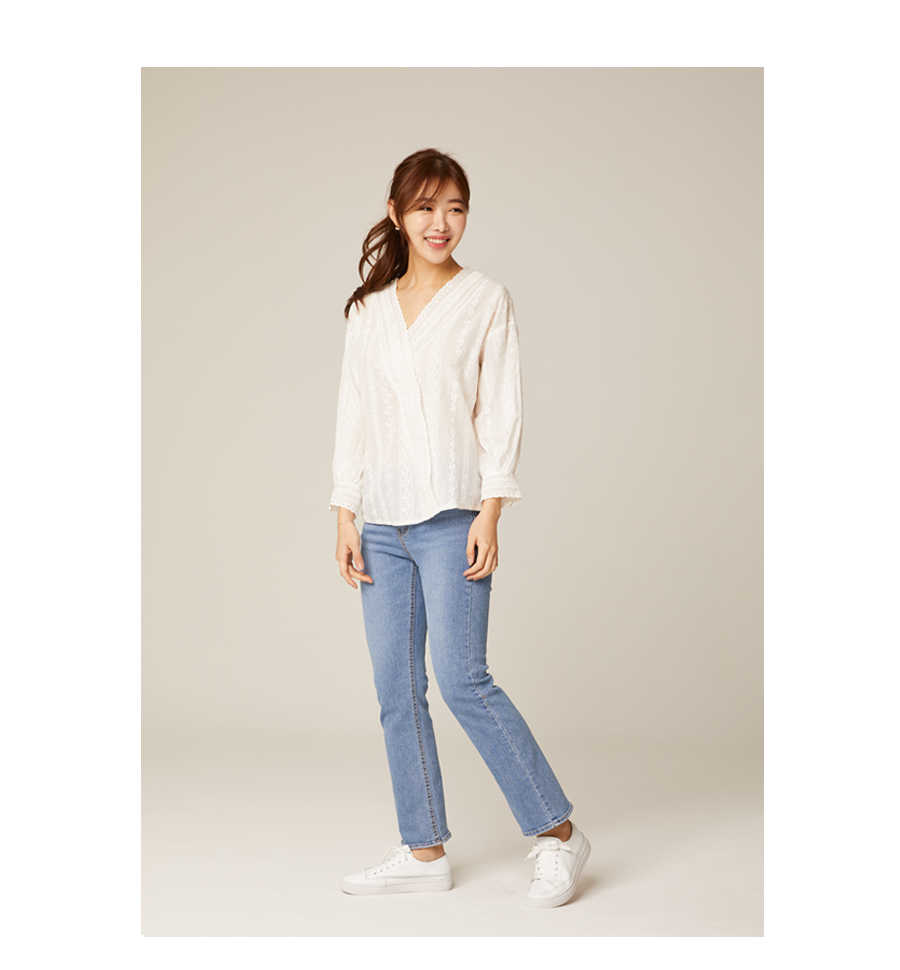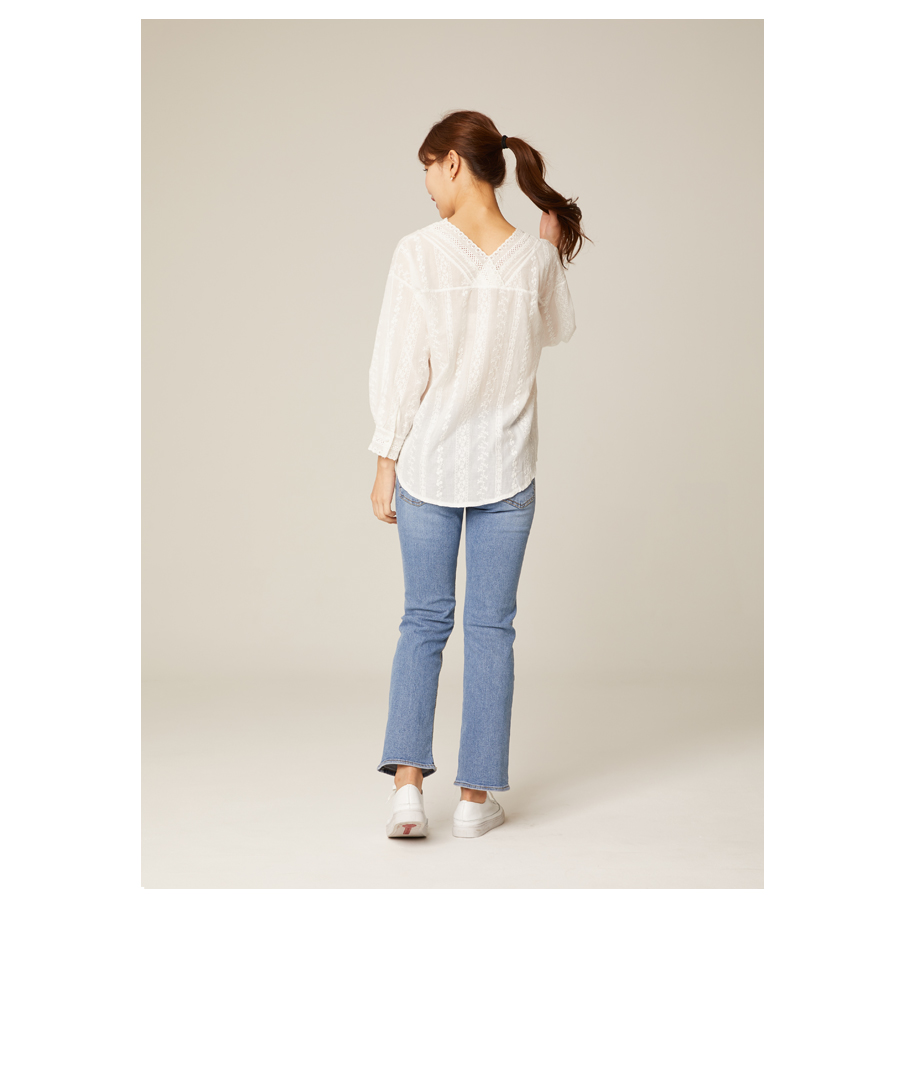 Detailed Info
The color of the product in the model photoshoot may differ due to studio lighting, please refer to the pictures below for more accurate color choices.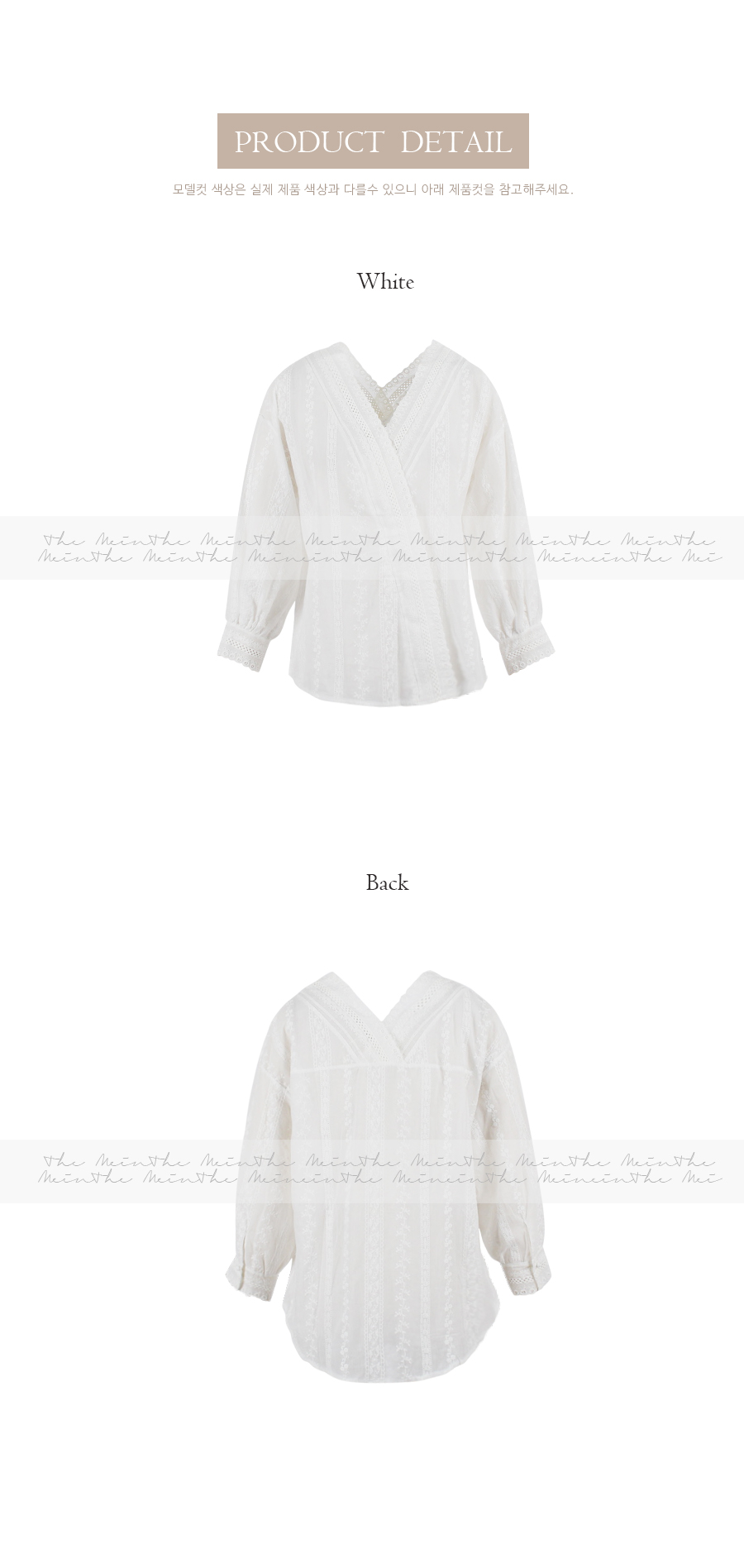 Lace detail on the neckline and back creates a soft and delicate touch to the overall look.
Embroidery detail at the sleeves add a feminine mood.
The blouse's hemming is lined with punching and embroidery details that create a gentle and lovely finish.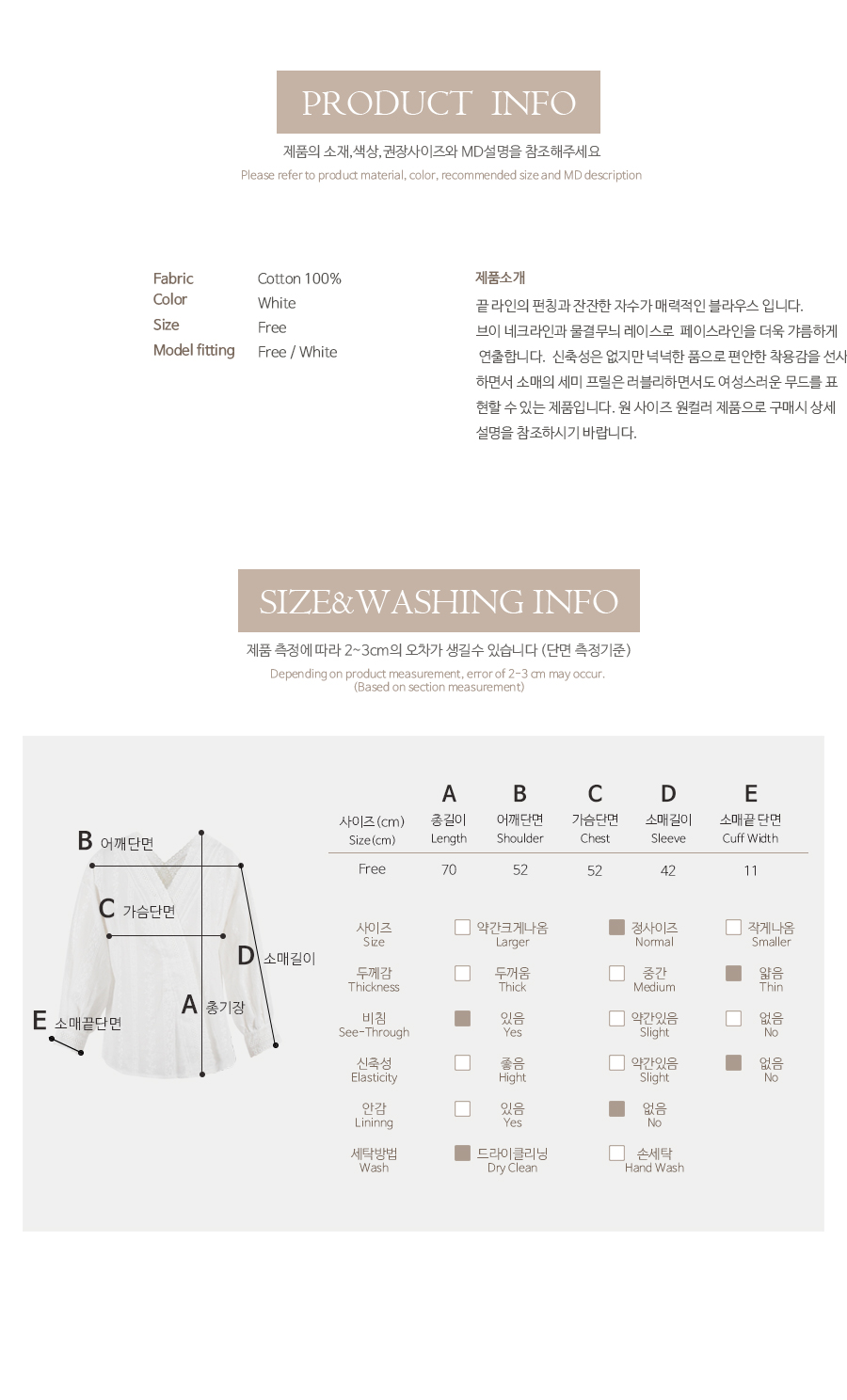 model Size