Description
Details
Basic yet stylish V-neck blouse.
A loose fit in basic colors and design that creates a chic mood.
The colors and V-neck line creates a neat and clean look – a standard fit and design that is timeless to wear.
Style with a pair of jeans and slacks for an alternative casual and modern look.
Available in Ivory and Beige.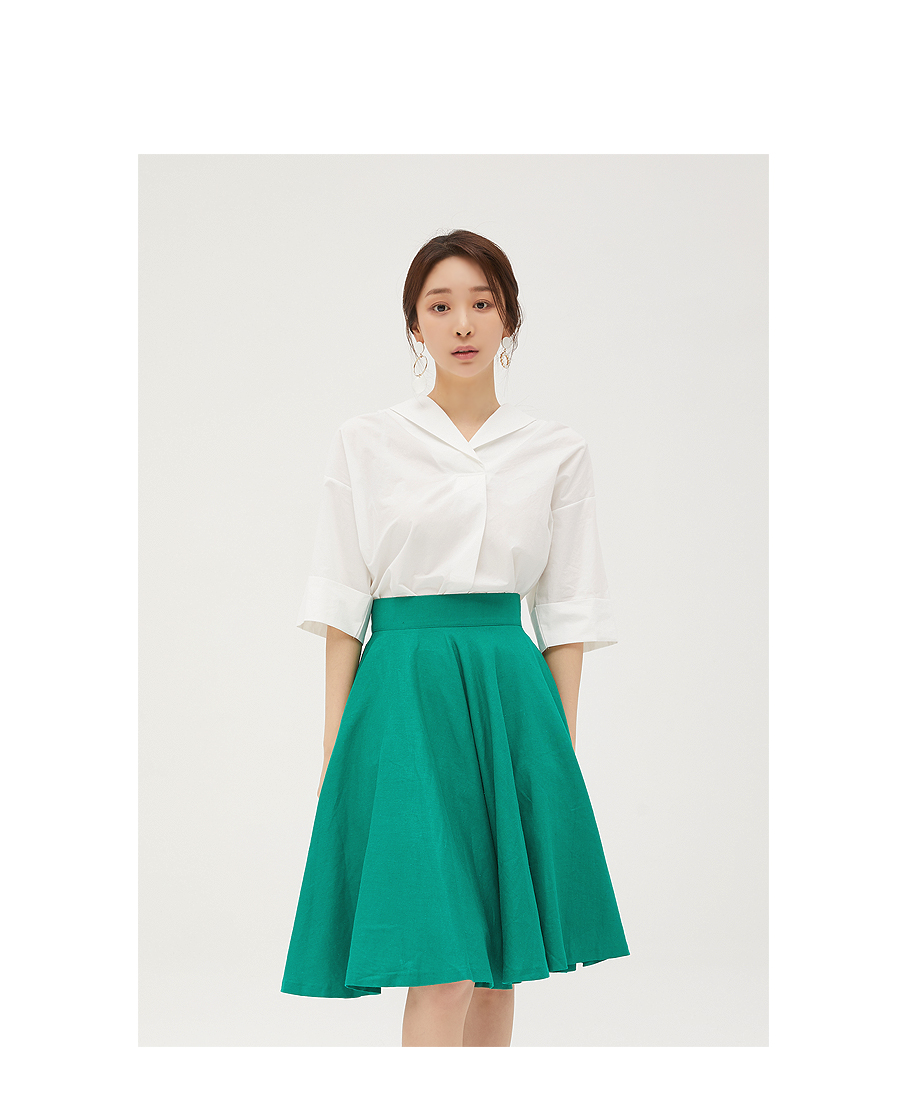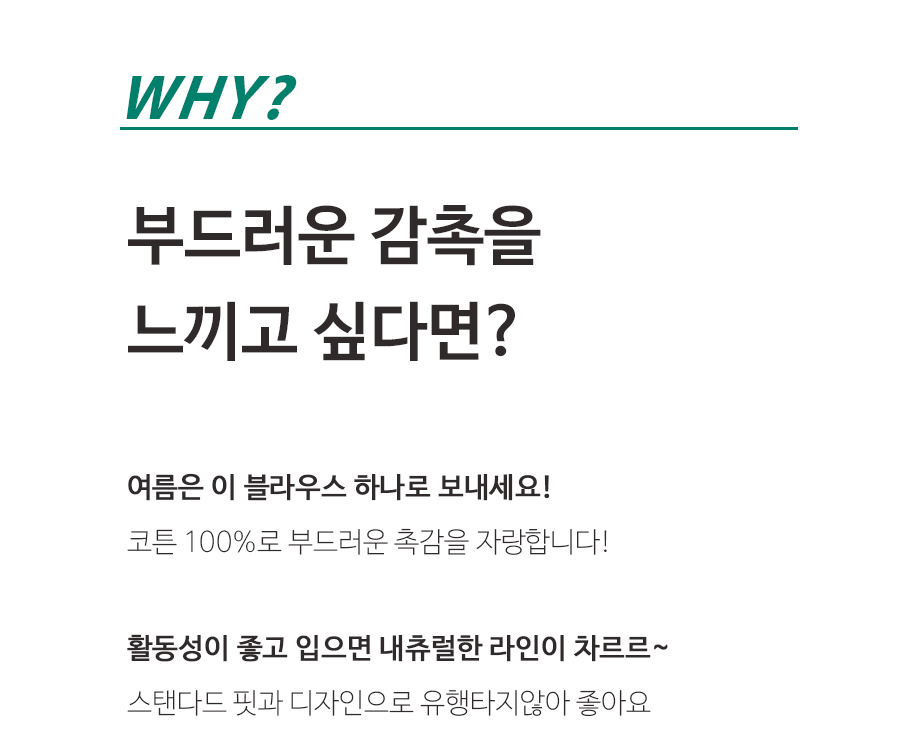 A soft touch 100% cotton blouse.
Natural line and comfortable to move around in.
Classic fit and design that's timeless.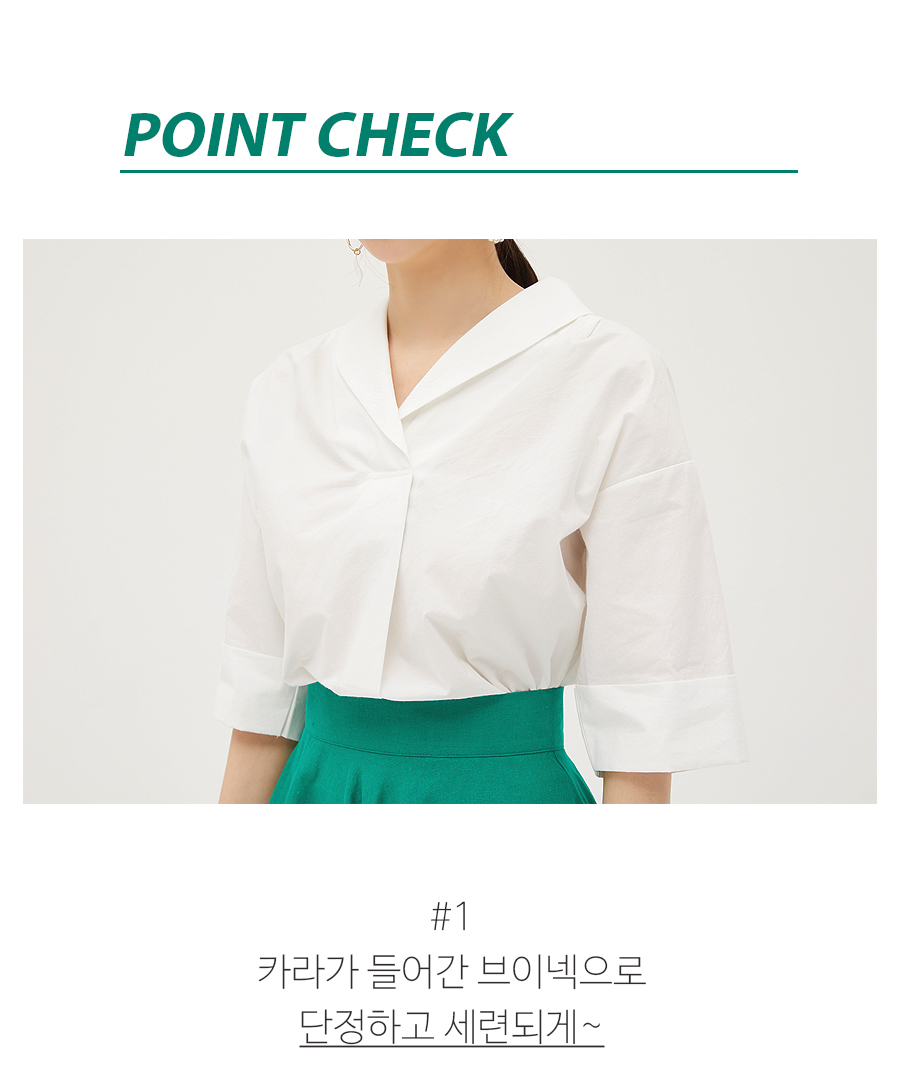 Collar and V-neckline that looks tidy and refined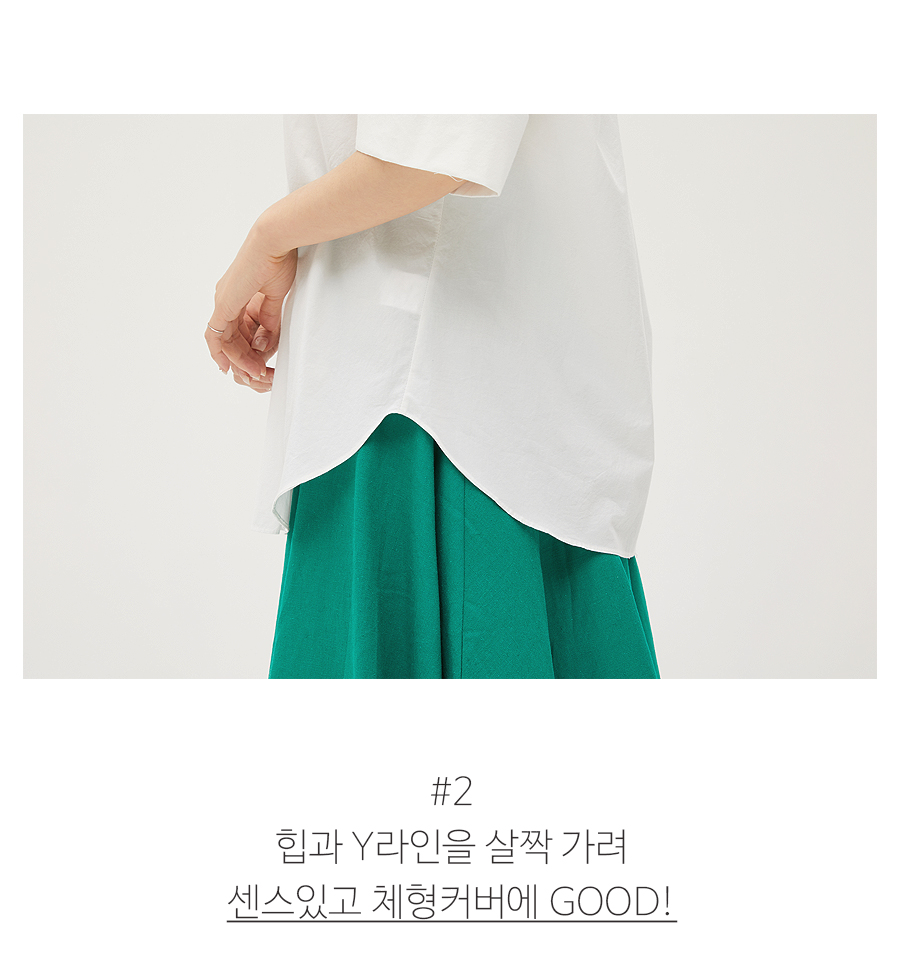 Y-line at the hips for style yet offers good coverage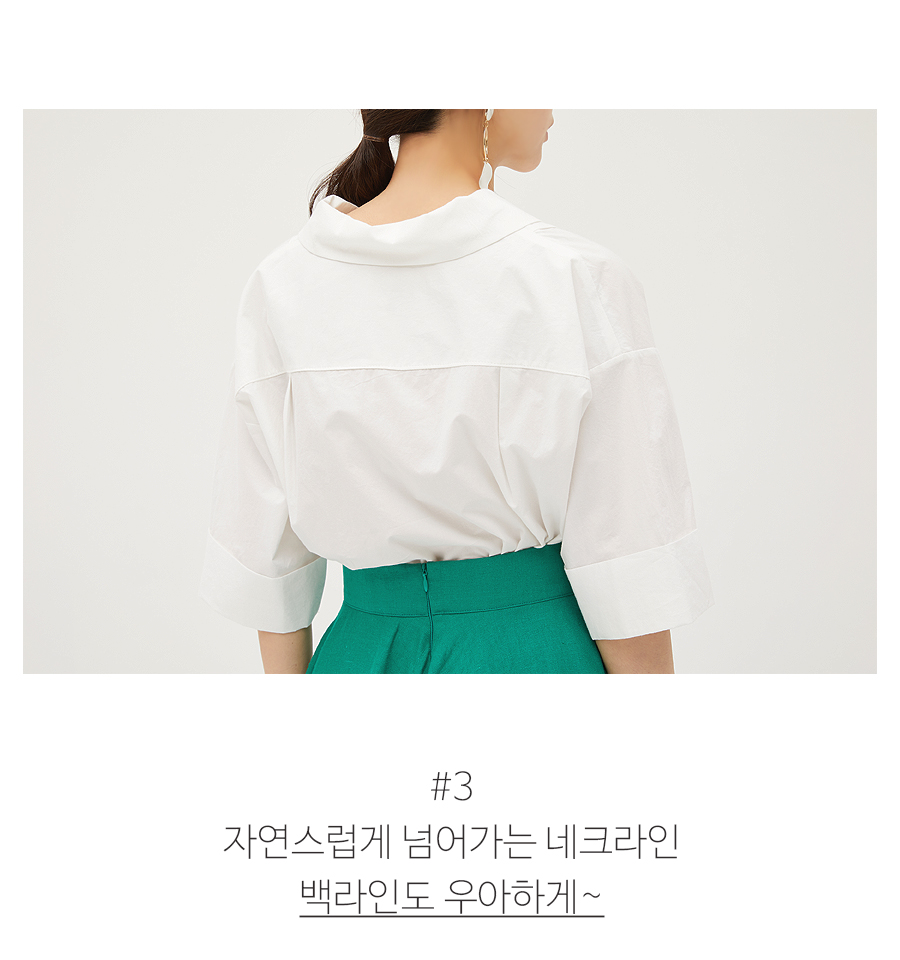 Natural neckline and a captivating backline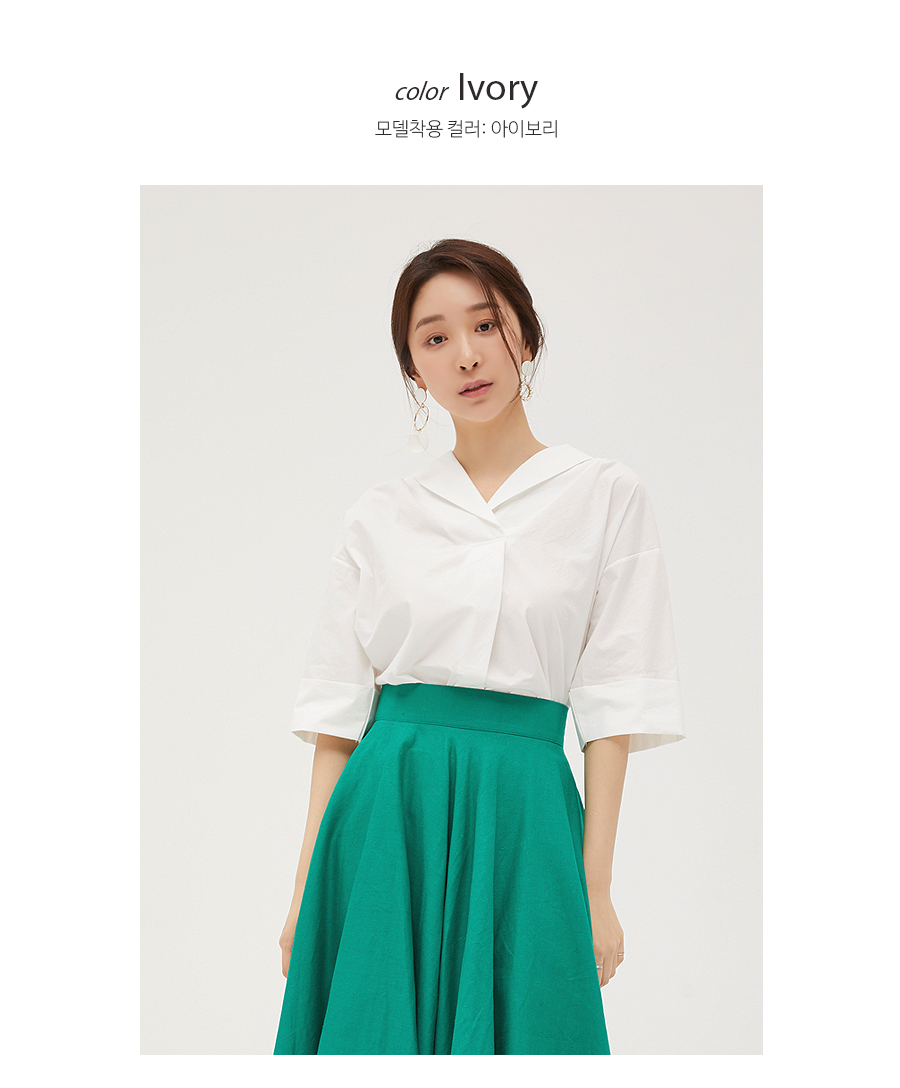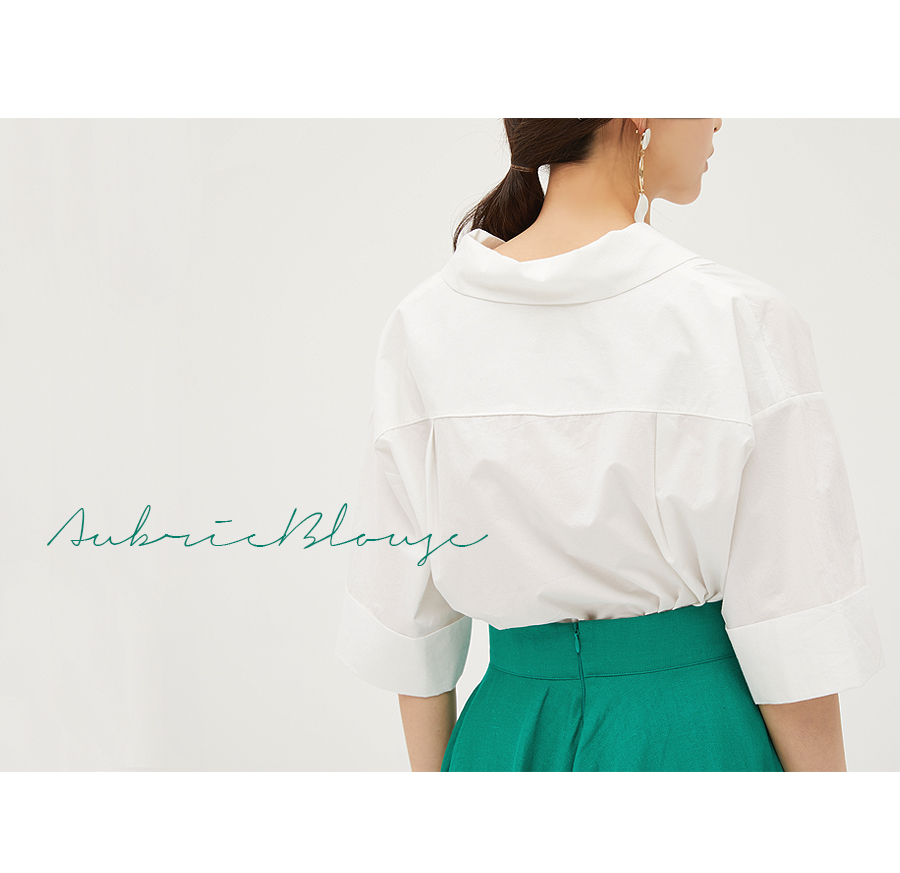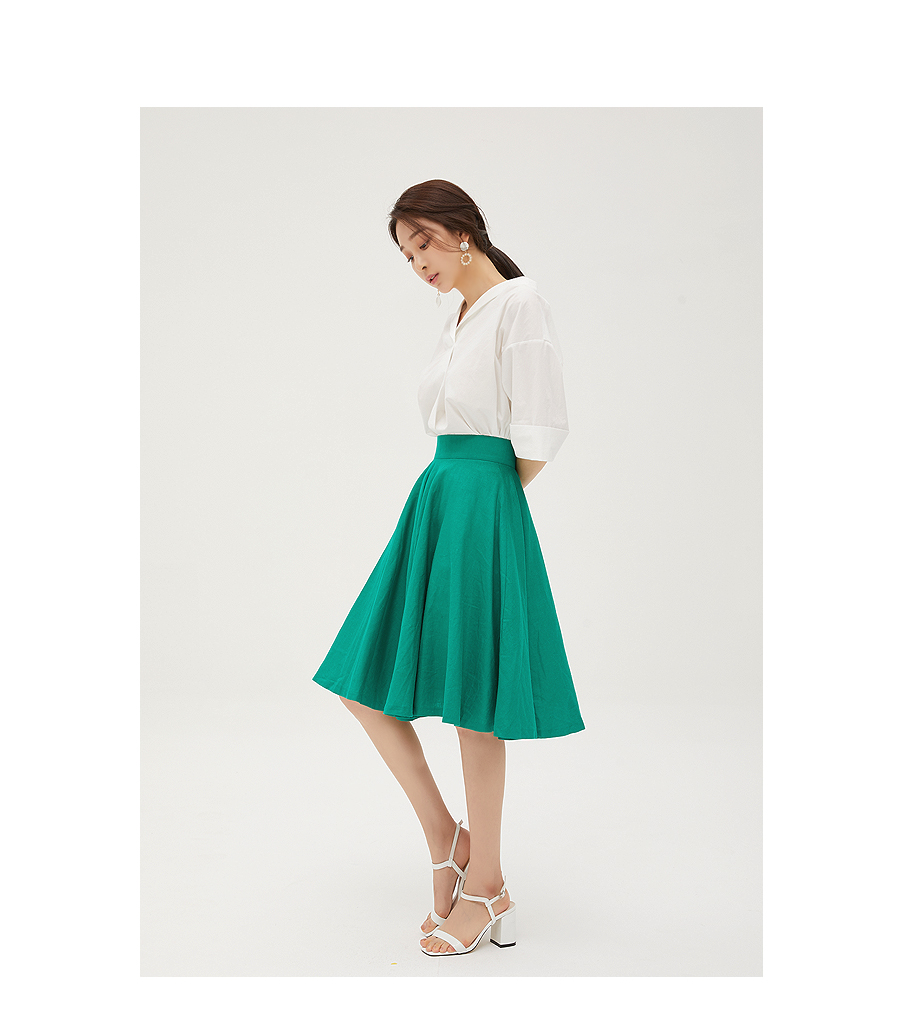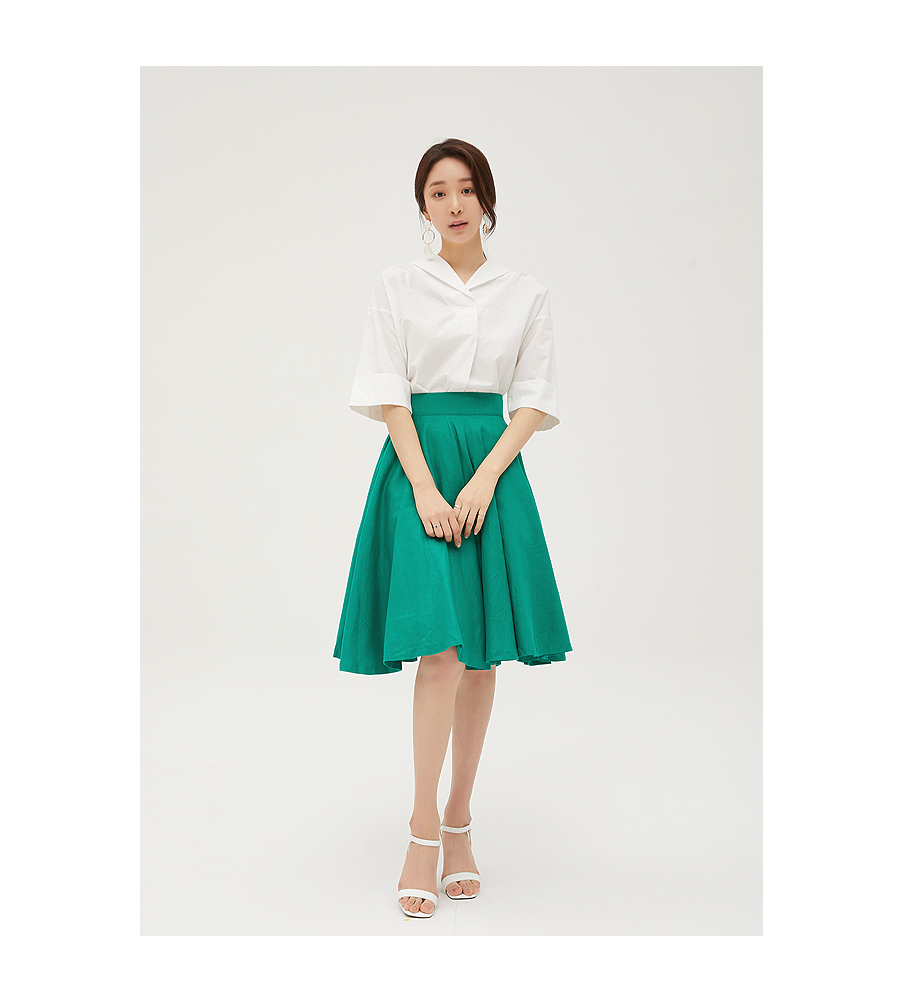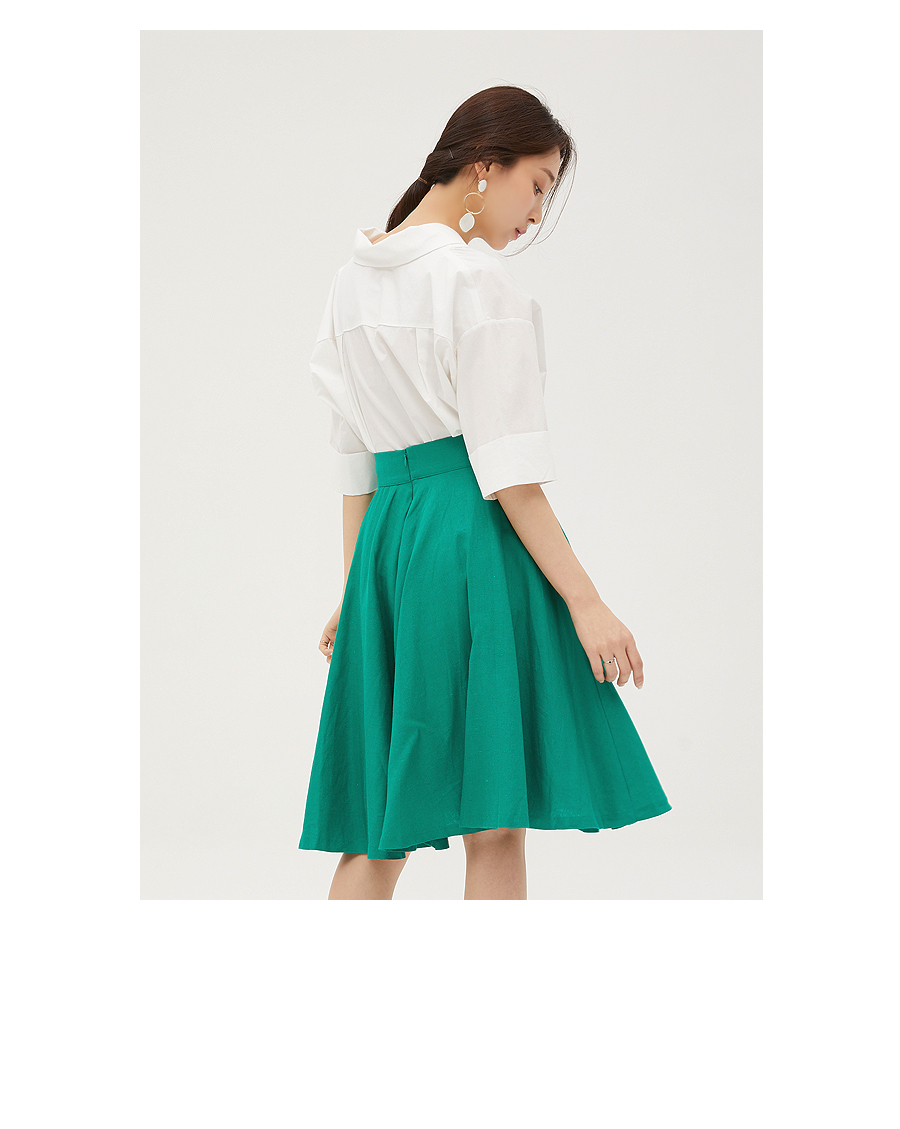 Detailed Info

Shirring detail on the shoulders adds a stylish element to the simple blouse.
Folded sleeves detail as a styling point of the piece.
Pleats at the back completes the natural look.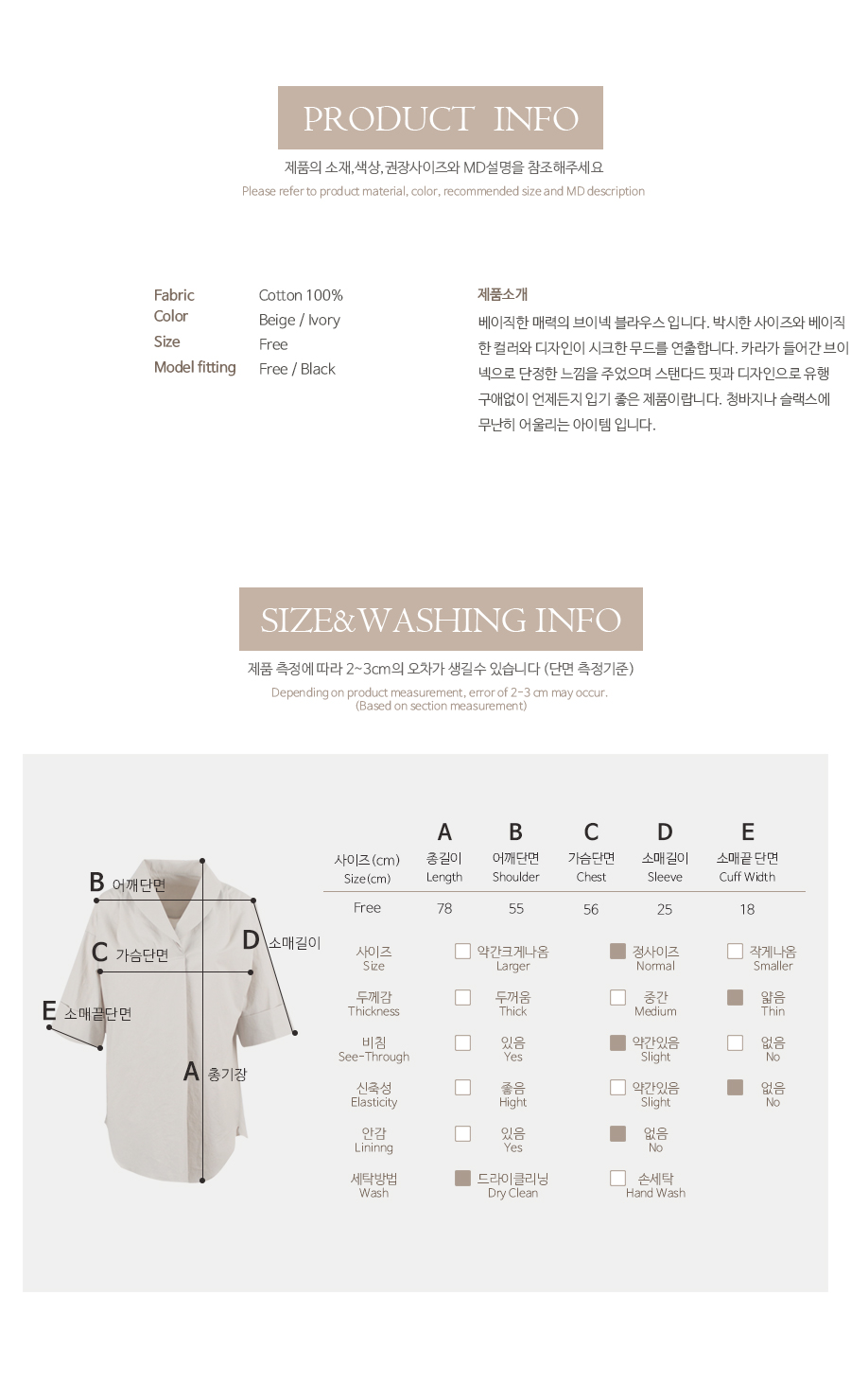 model Size