Description
Details
With its tightly woven material and sheath cut, the bodyline is accentuated while providing a comfortable fit.
The boat neckline slightly reveals the collarbone and the waistline is higher to create a clean hipline.
Three-quarter sleeves are designed with shirring detail that add a focal point to the seemingly plain dress.
Please refer to the measurements of the top when considering purchasing this item;
this understated and elegant piece will takes you through the day from office to after-work events.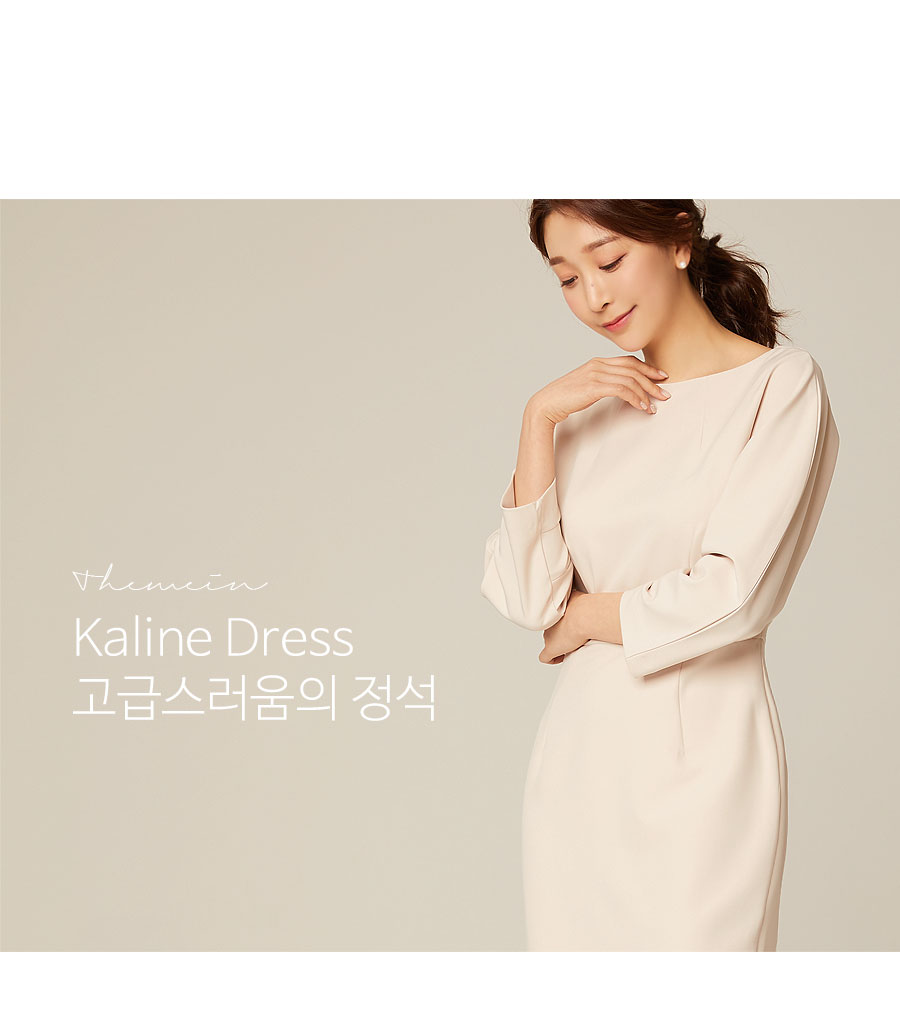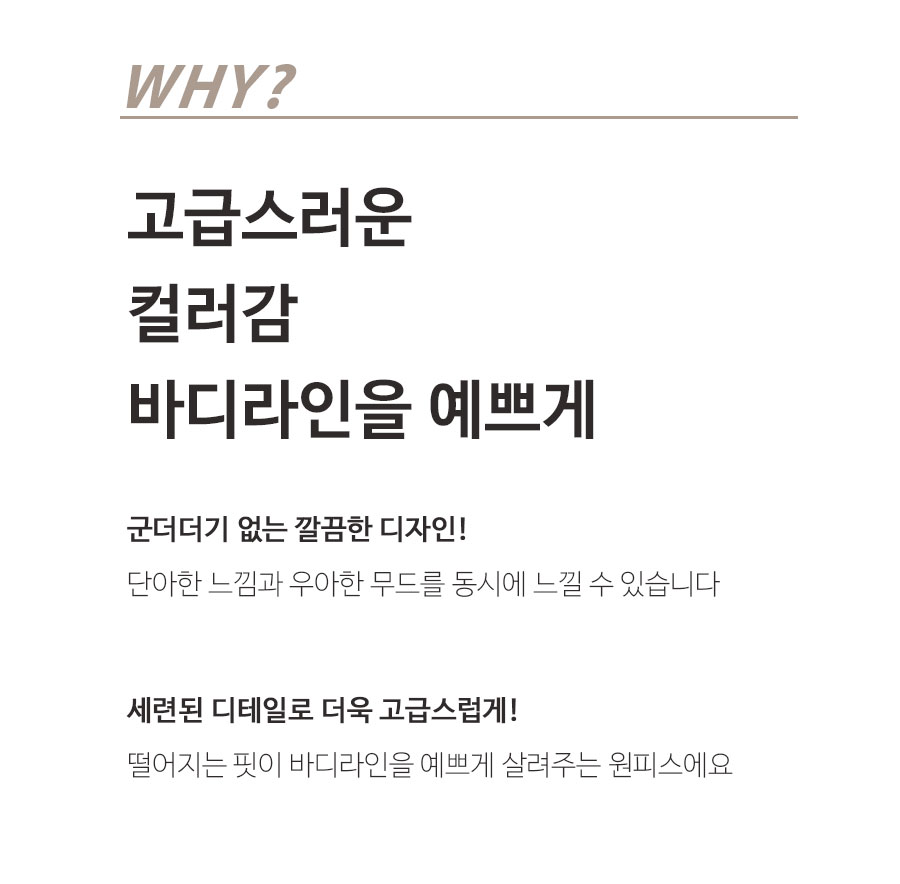 A luxurious color with a beautiful line.
Nothing superfluous – a simple and clean design.
Achieve both an elegant and captivating mood with this piece.
Refined details that enhance its luxurious look!
An elegant dress with a natural fit that accentuates the bodyline.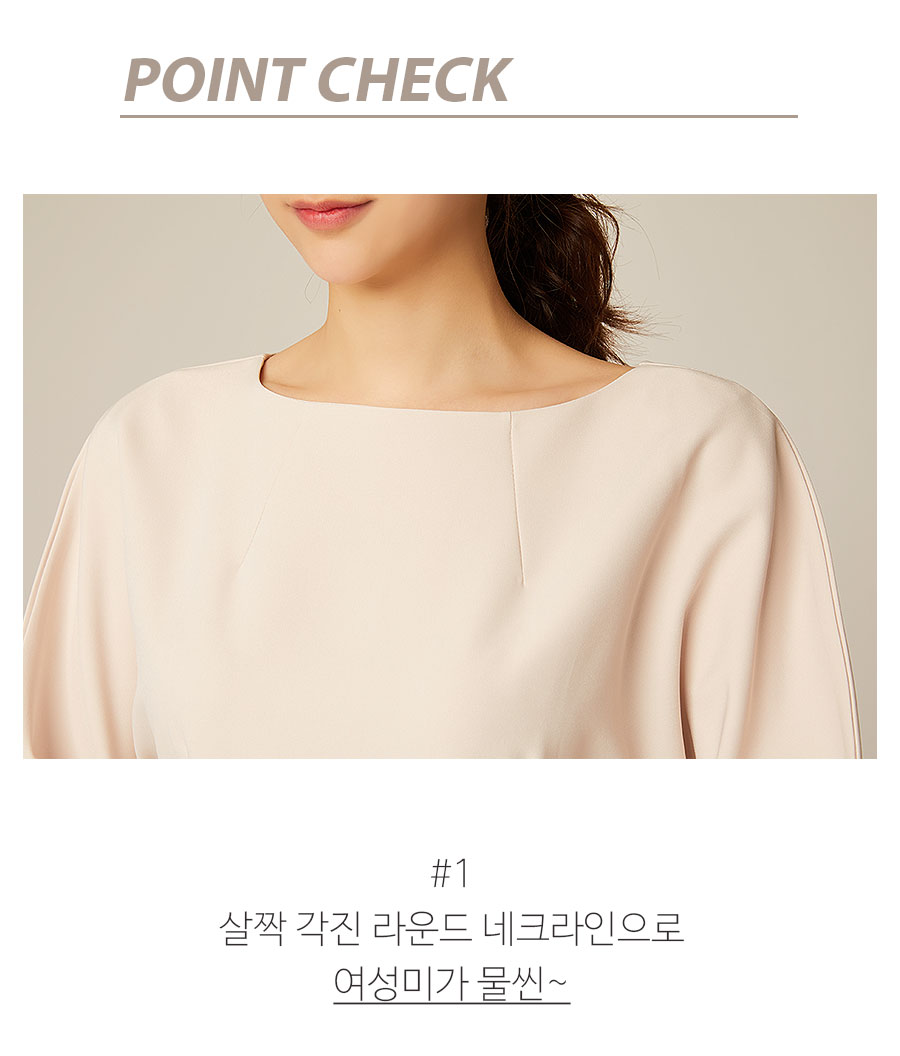 Boat neckline adds femininity to the outfit.
Shirring detail on the sleeves creates a graceful look.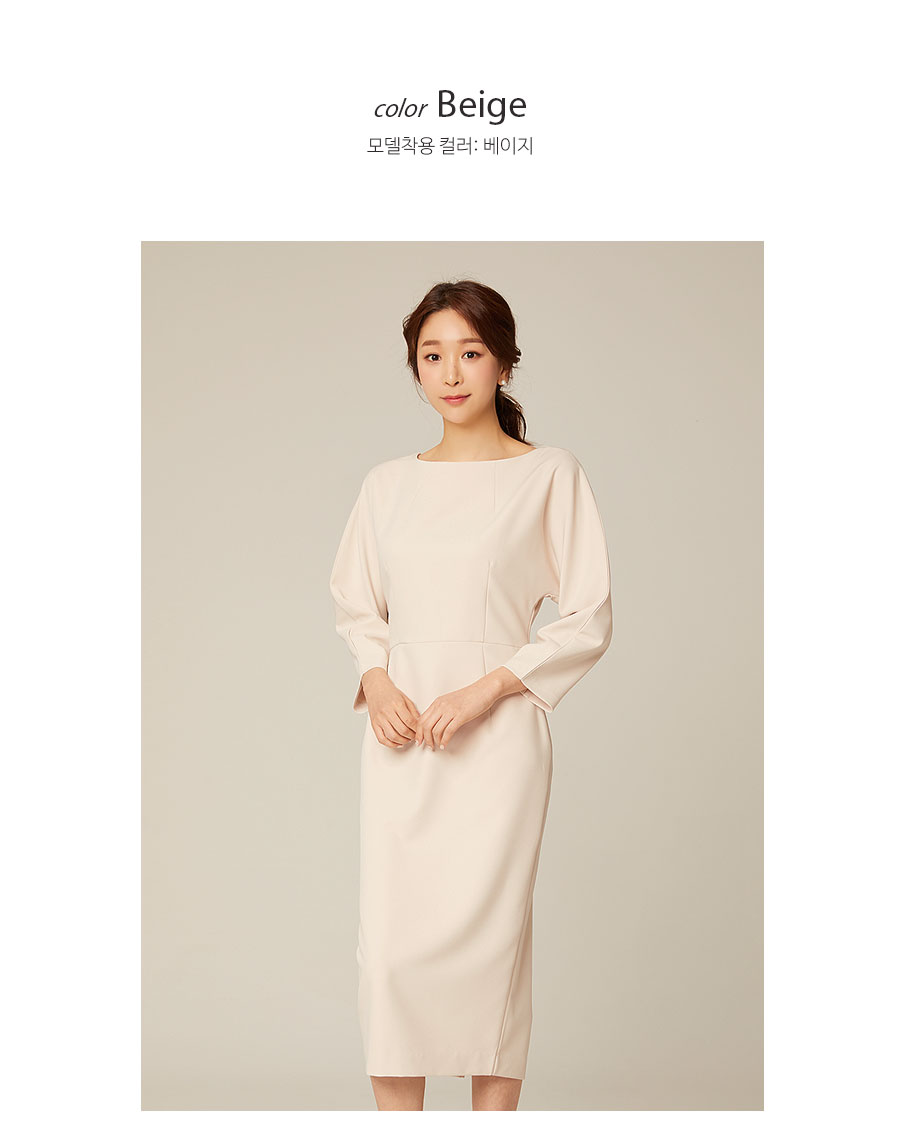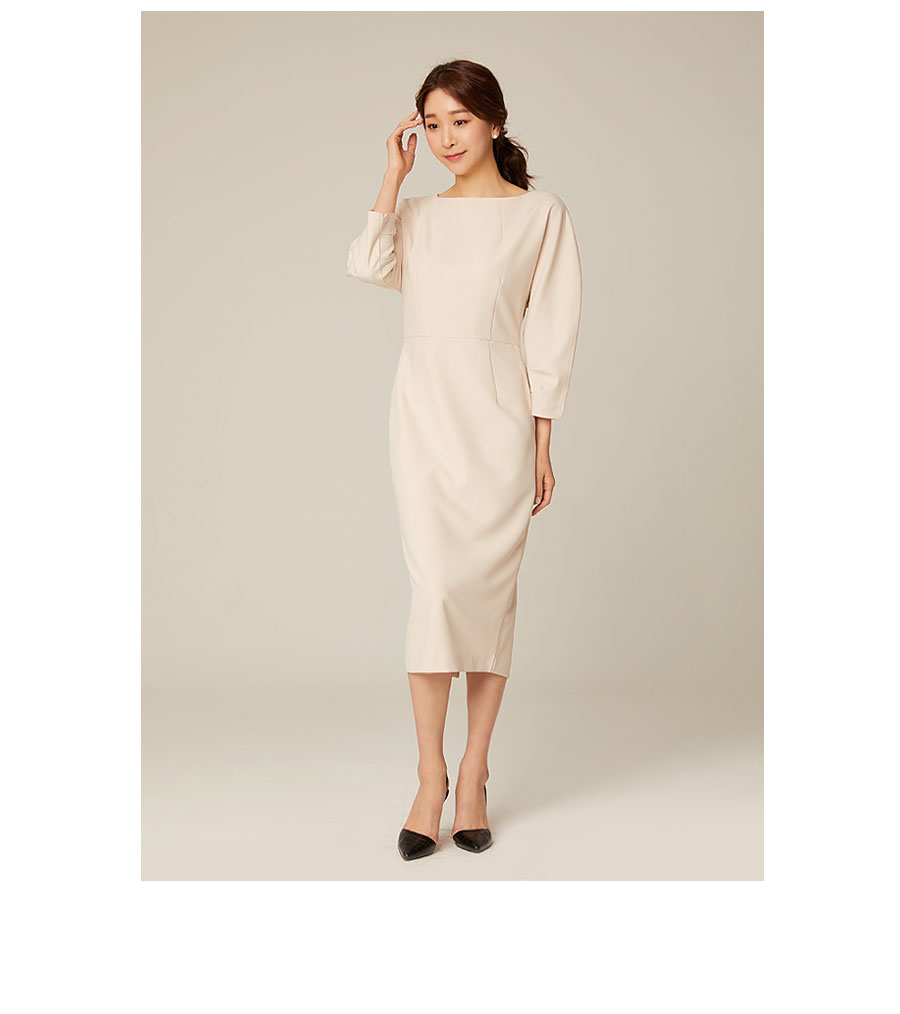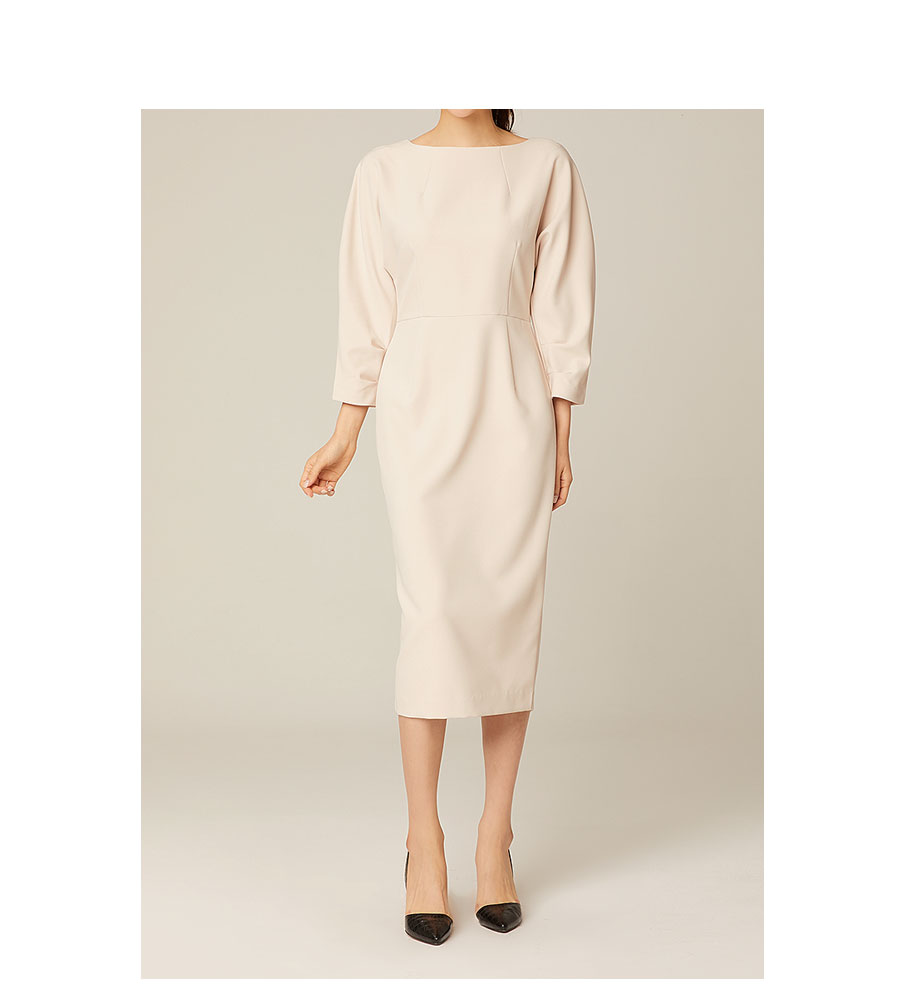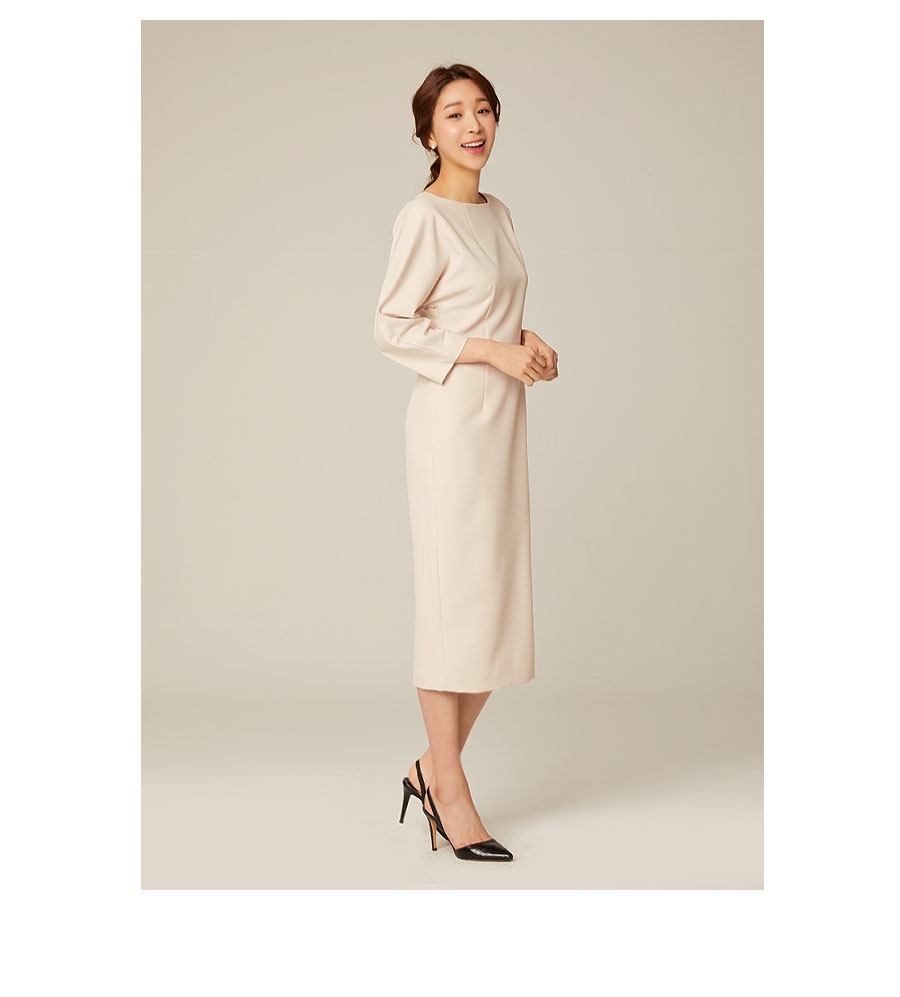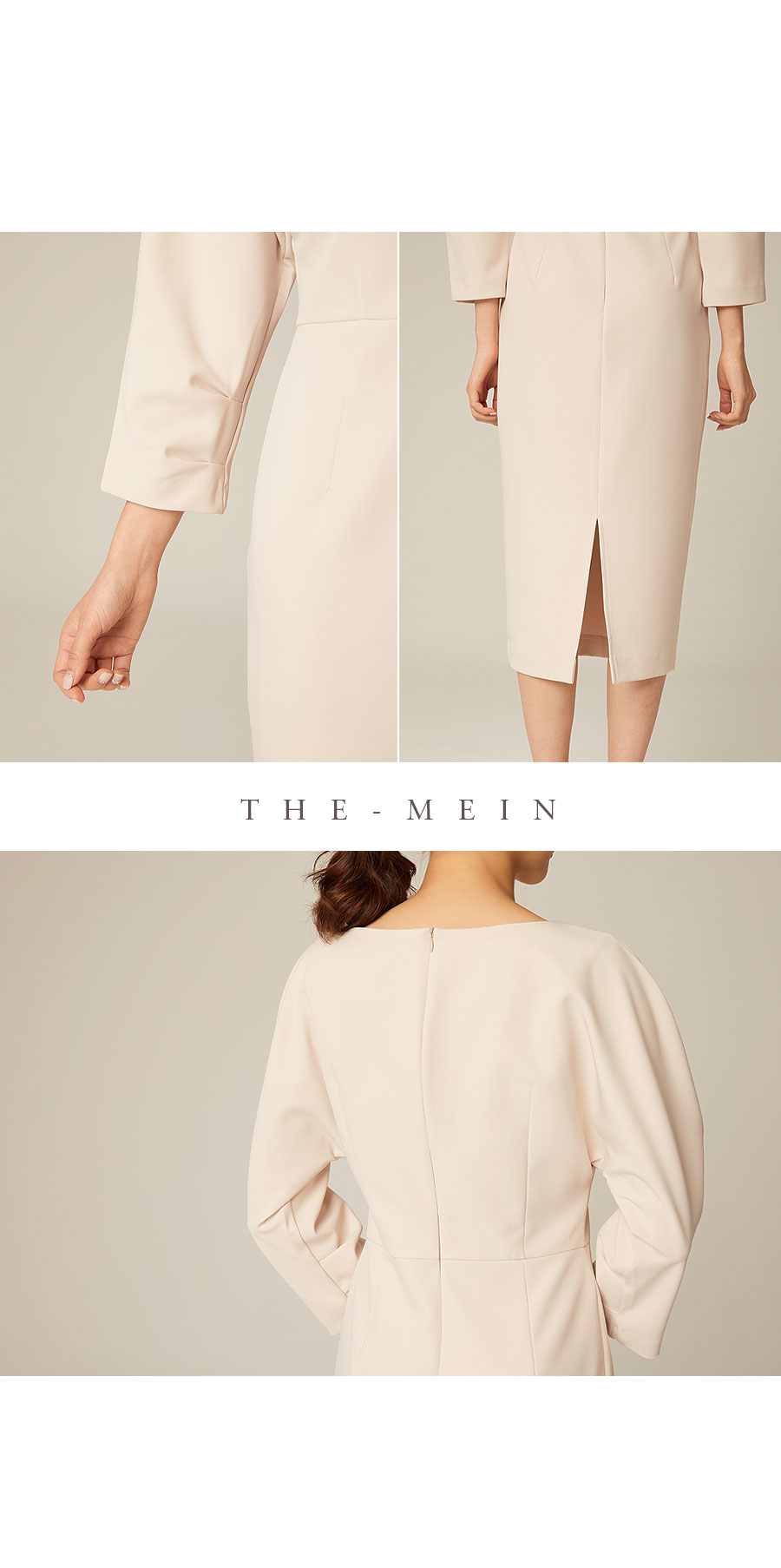 Detailed Info
The color of the product in the model photoshoot may differ due to studio lighting, please refer to the pictures below for more accurate color choices.

Neat closure zipper located at the back of the dress.
Shirring detail on the sleeves enhances the womanly look of the outfit.
Clean tucks at the waist help to accentuate the hip line.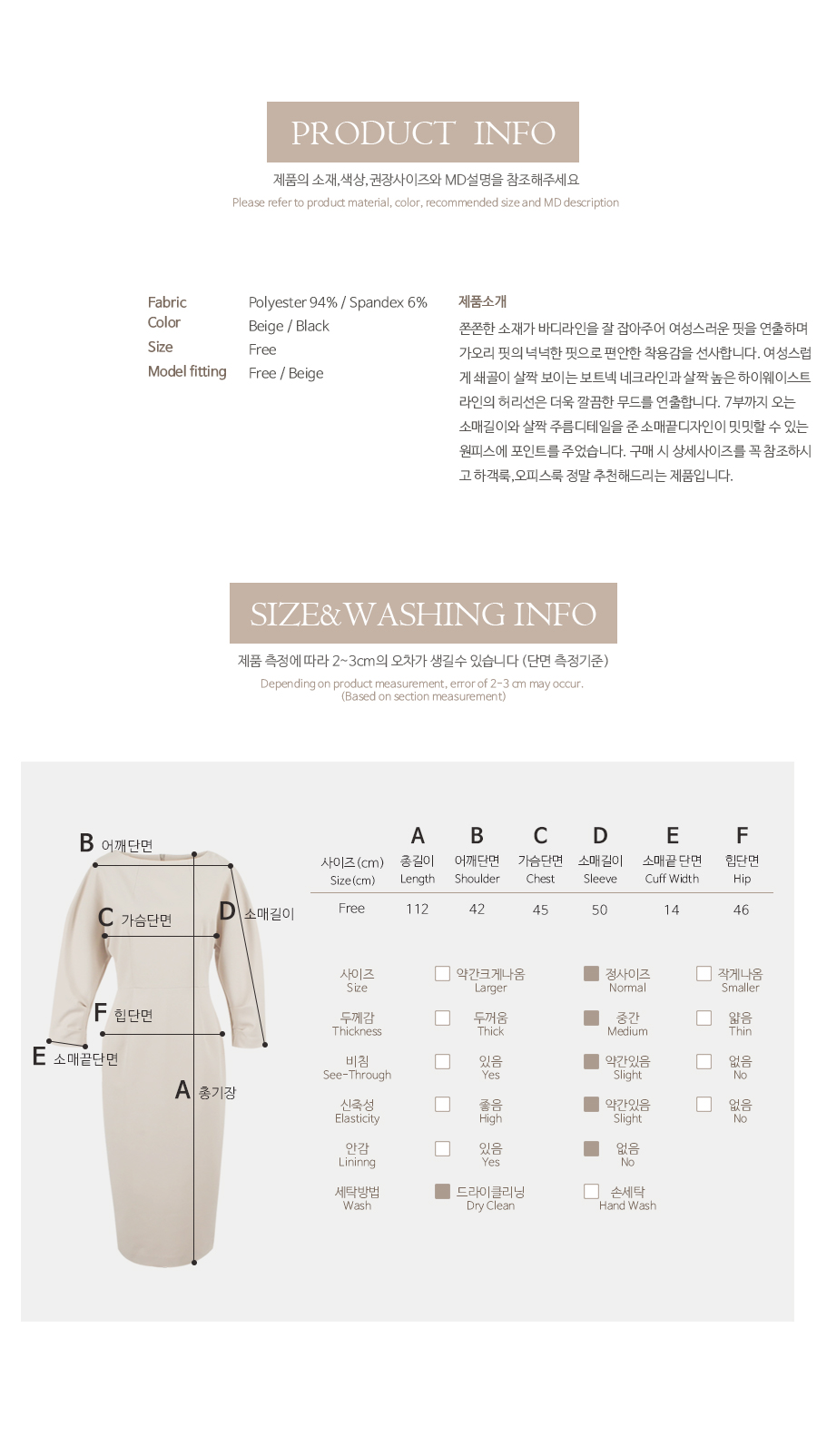 model Size