Description
Details
Vertically striped sleeveless T-shirt style with shoulder details as the focal point.
Vertical stripes help to create a slim look, while slightly covering the forearm for a unique look.
Basic round neckline with good elasticity allows for comfort when worn.
Style it with a pair of black slacks for a modern and chic look.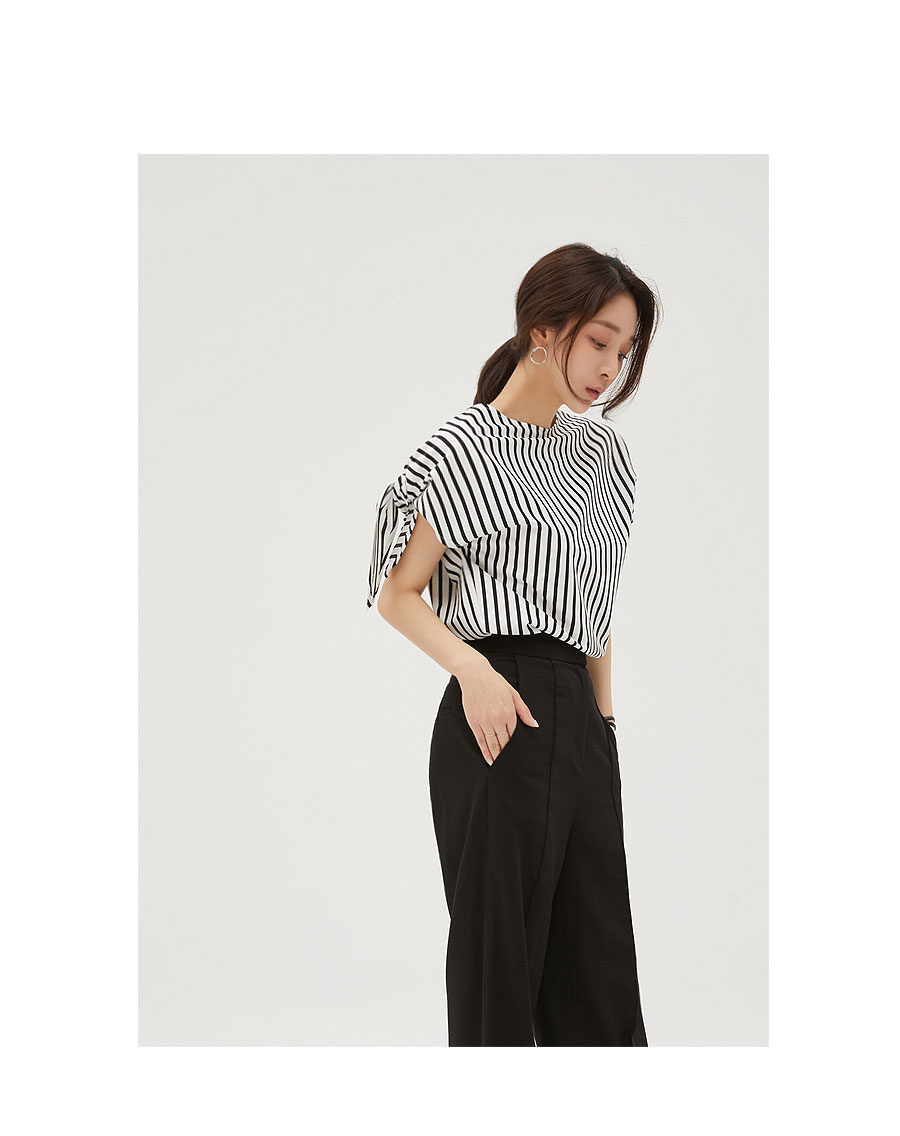 Striped shirt in a league of its own.
Classic vertical striped shirt for a slim look.
Simple and timeless design.
Natural and comfortable fit.
Easy to style with a variety of bottoms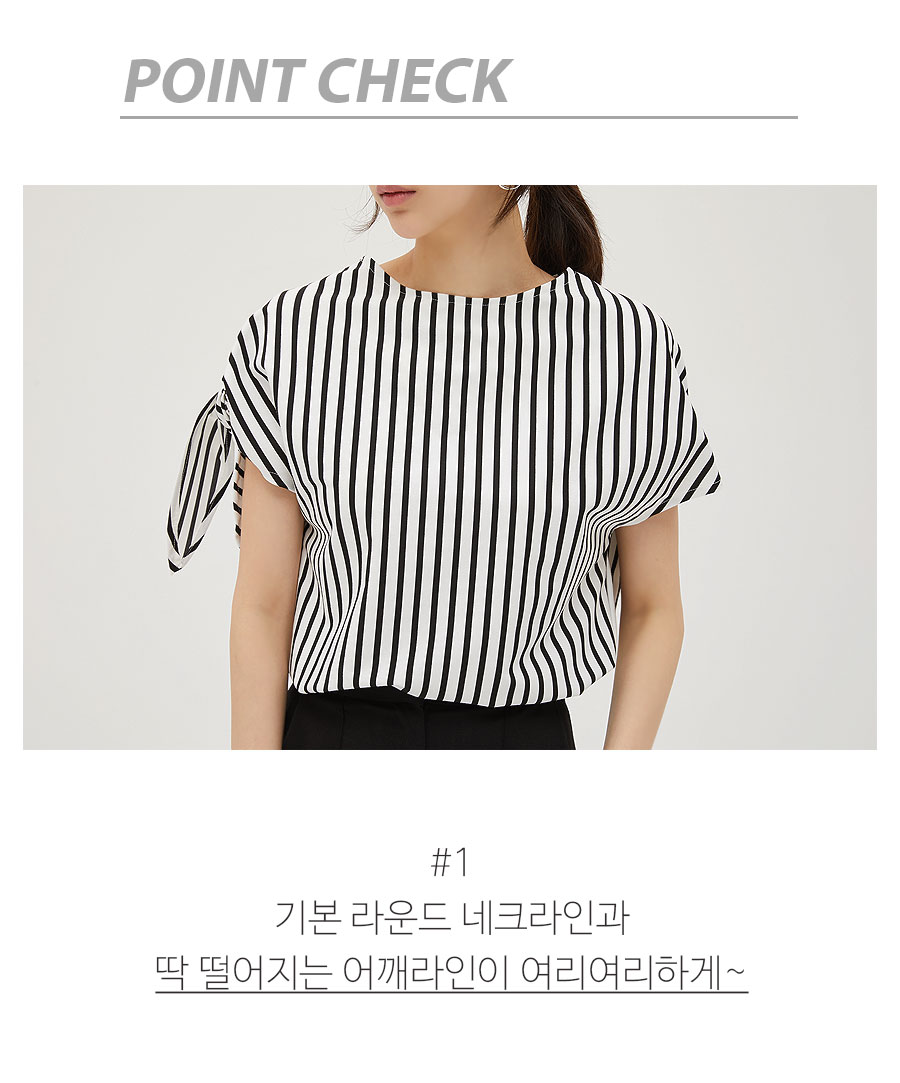 Classic round neckline and seamless shoulder line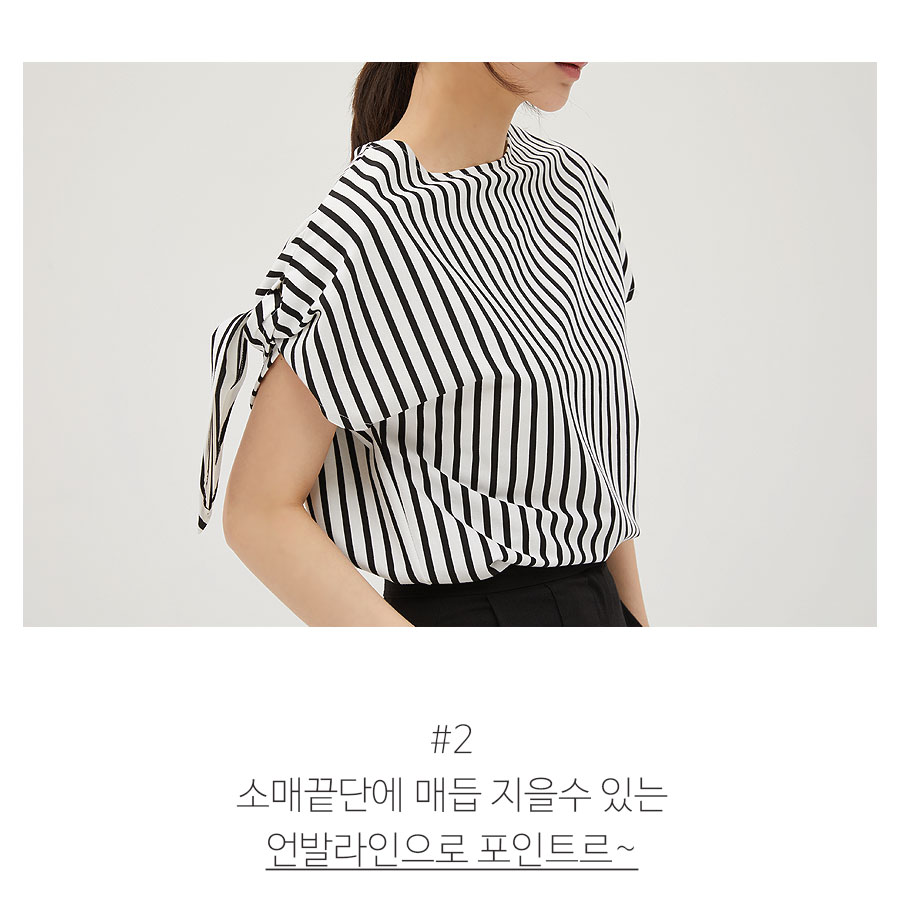 Tie-detail at the sleeve creates an asymmetrical look as the focal point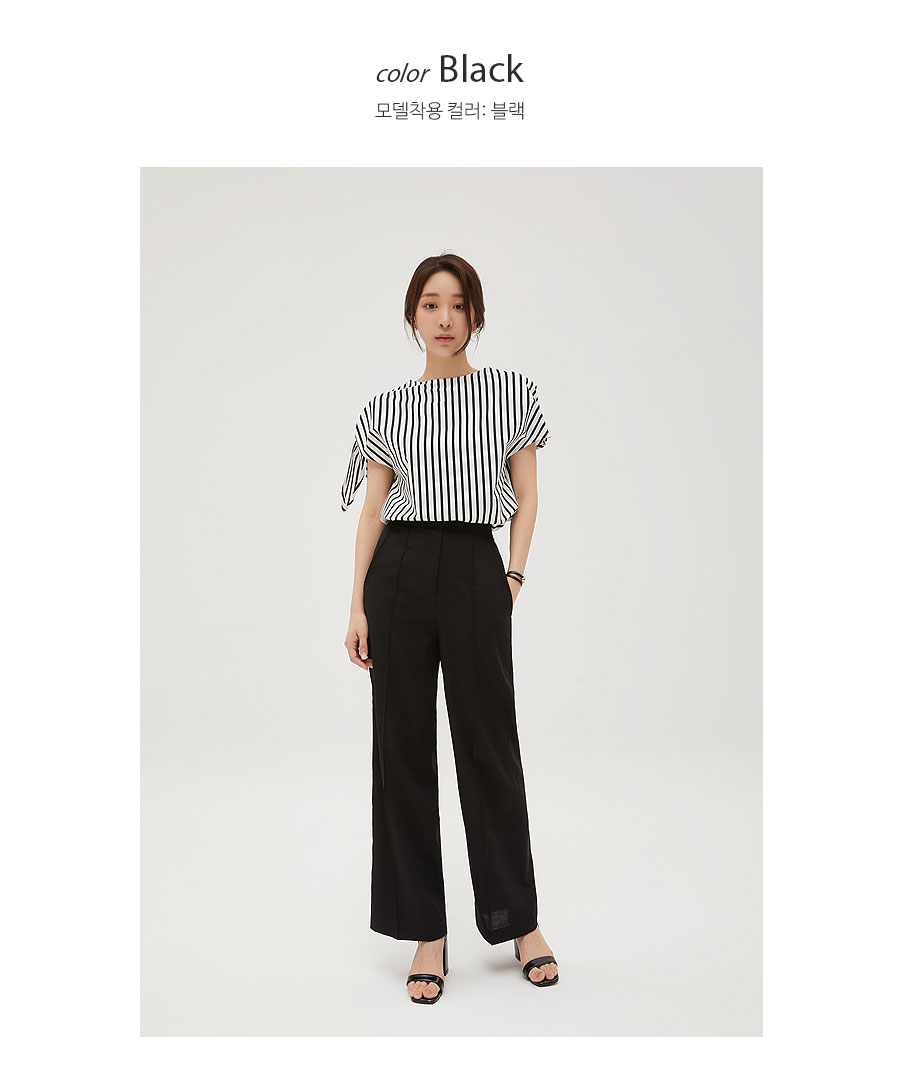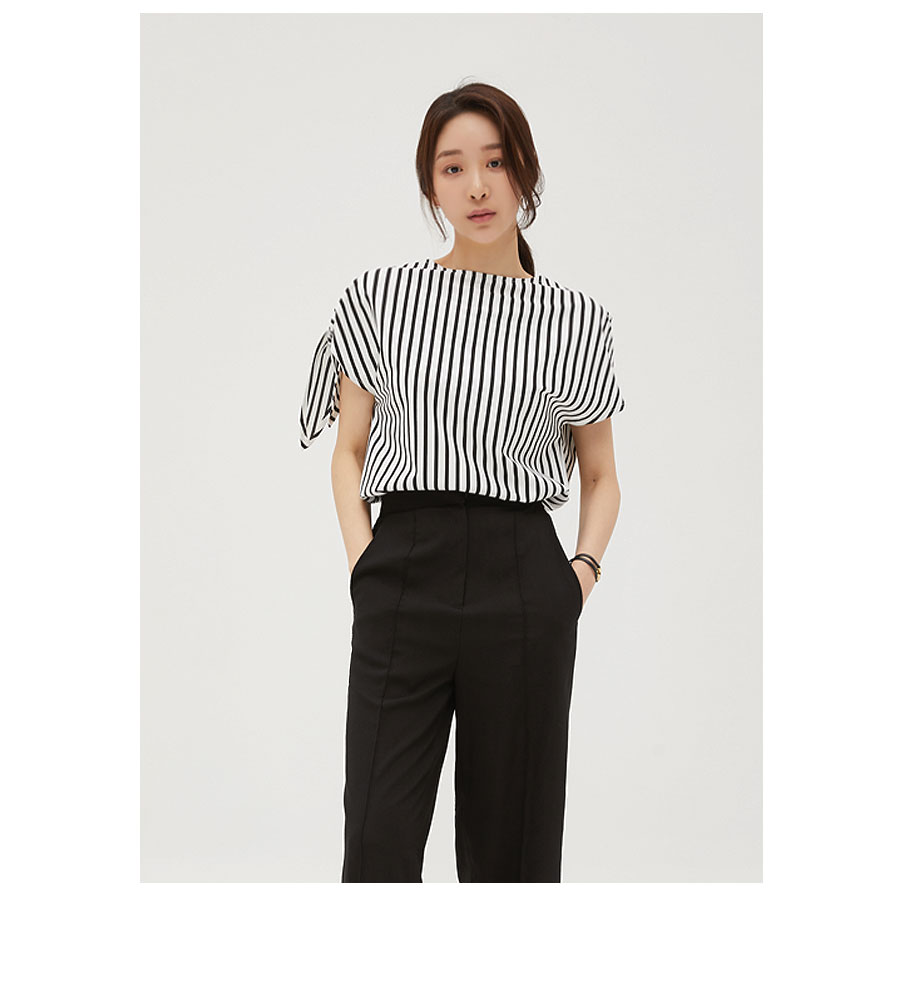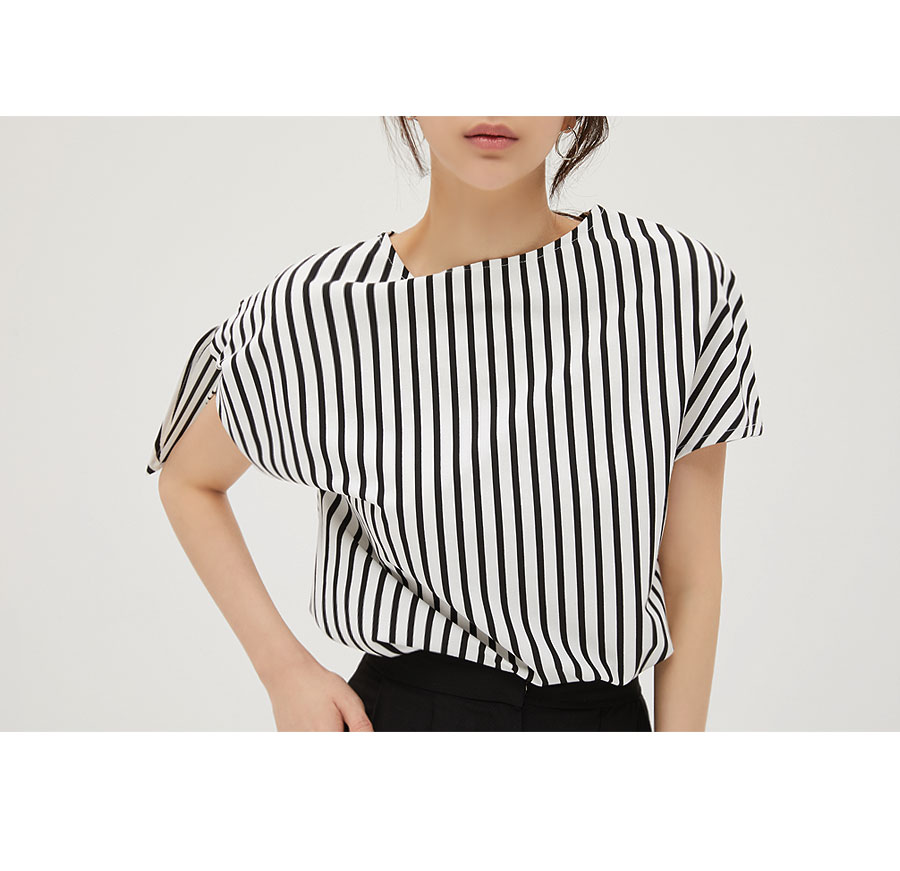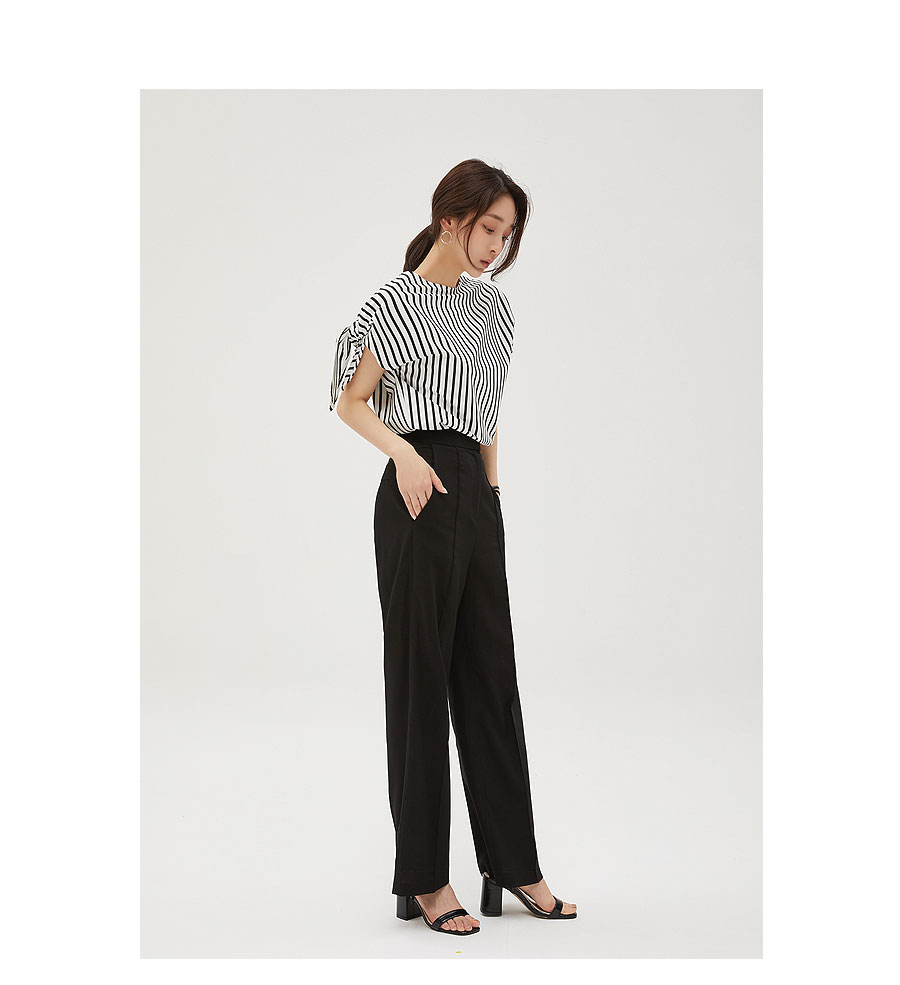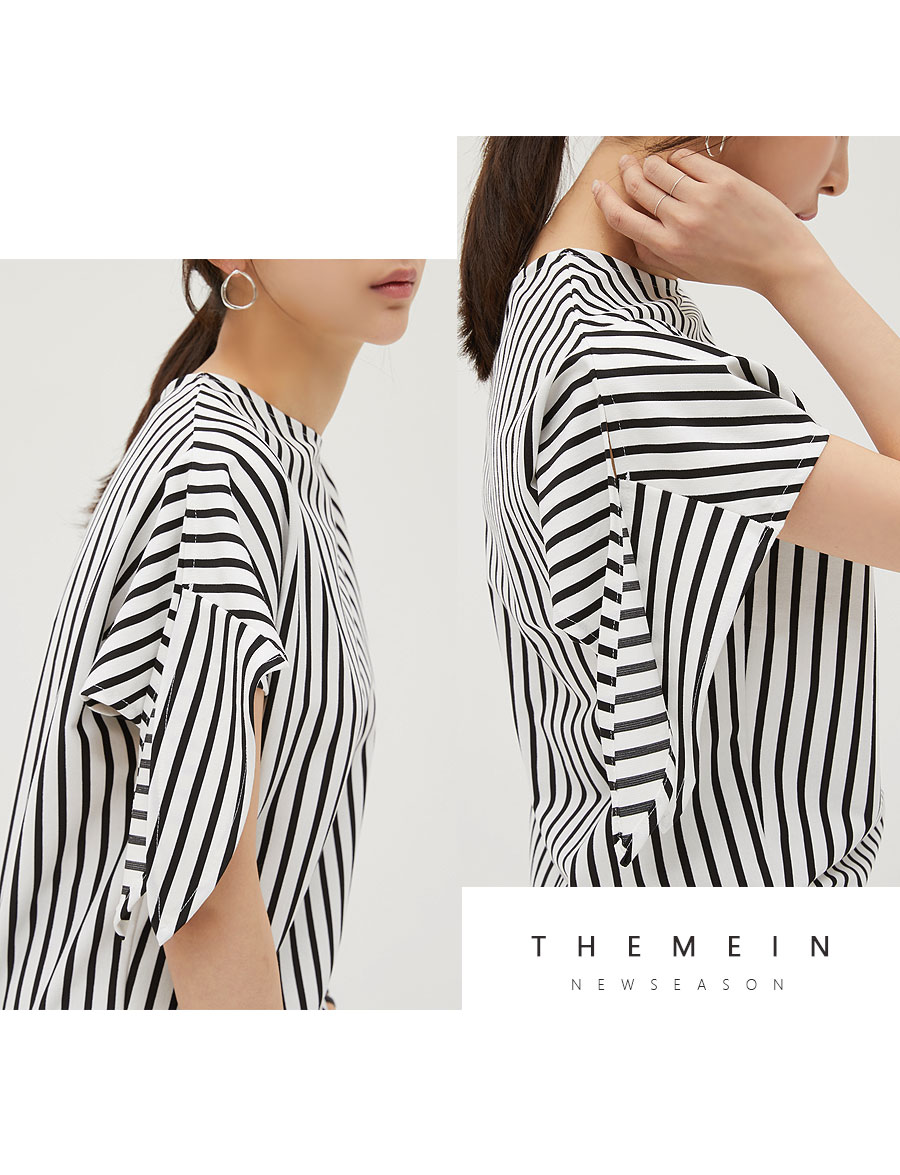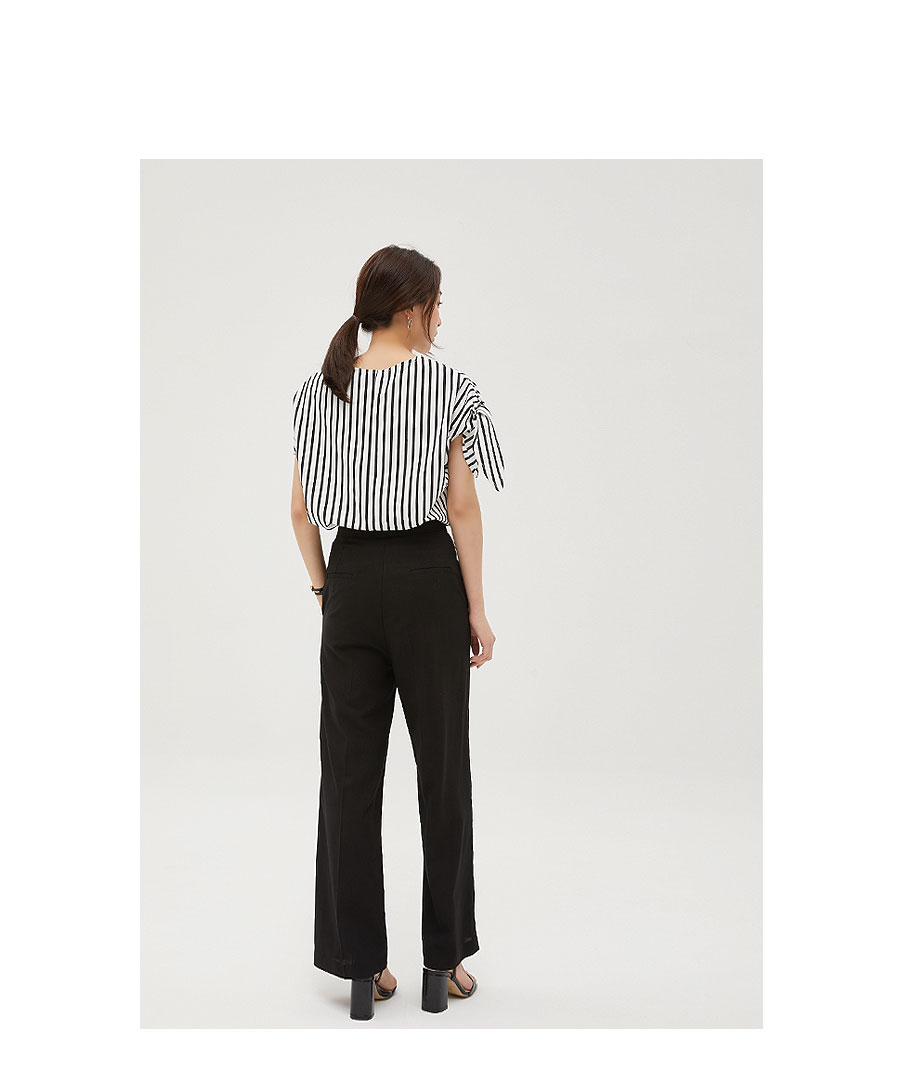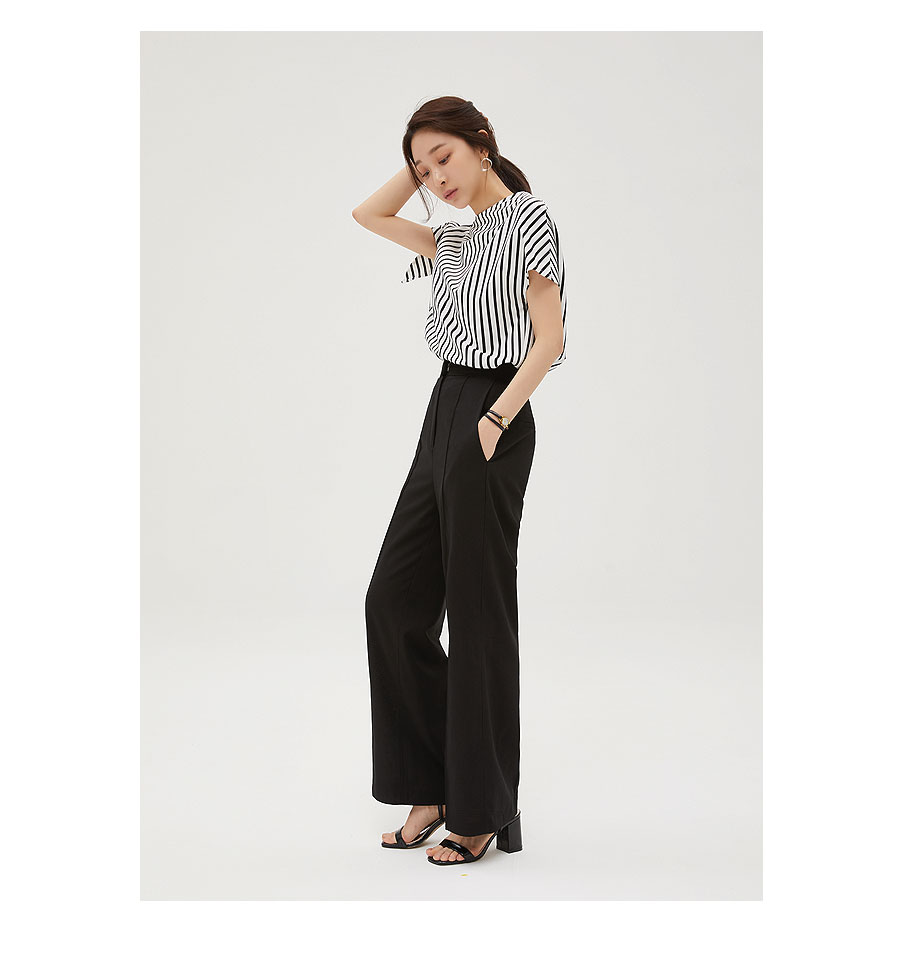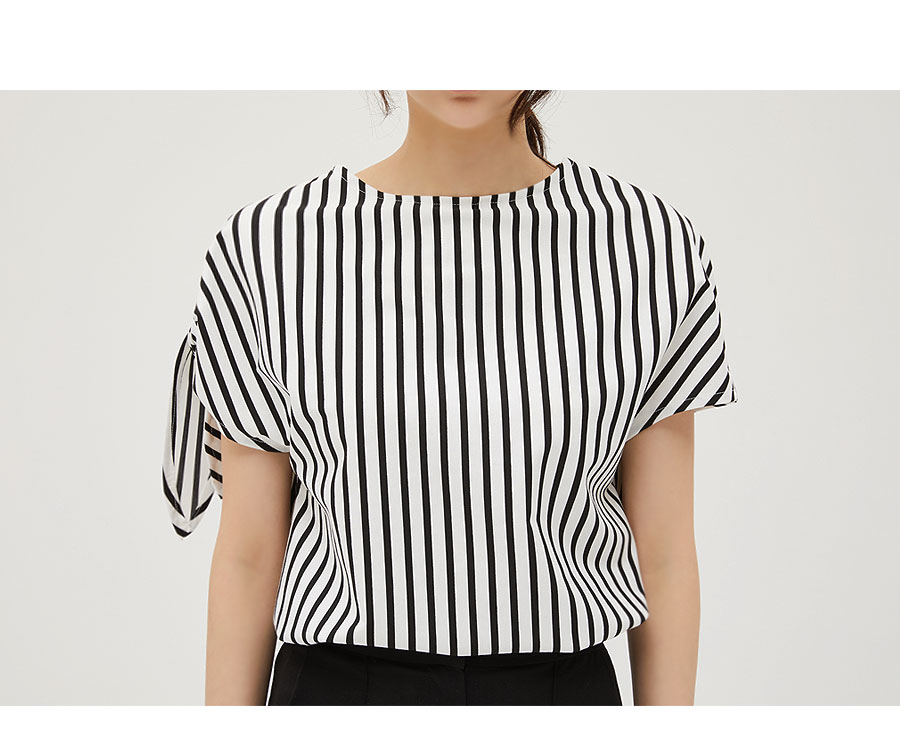 Detailed Info
Sleeve's ribbon tie is the focal point of the piece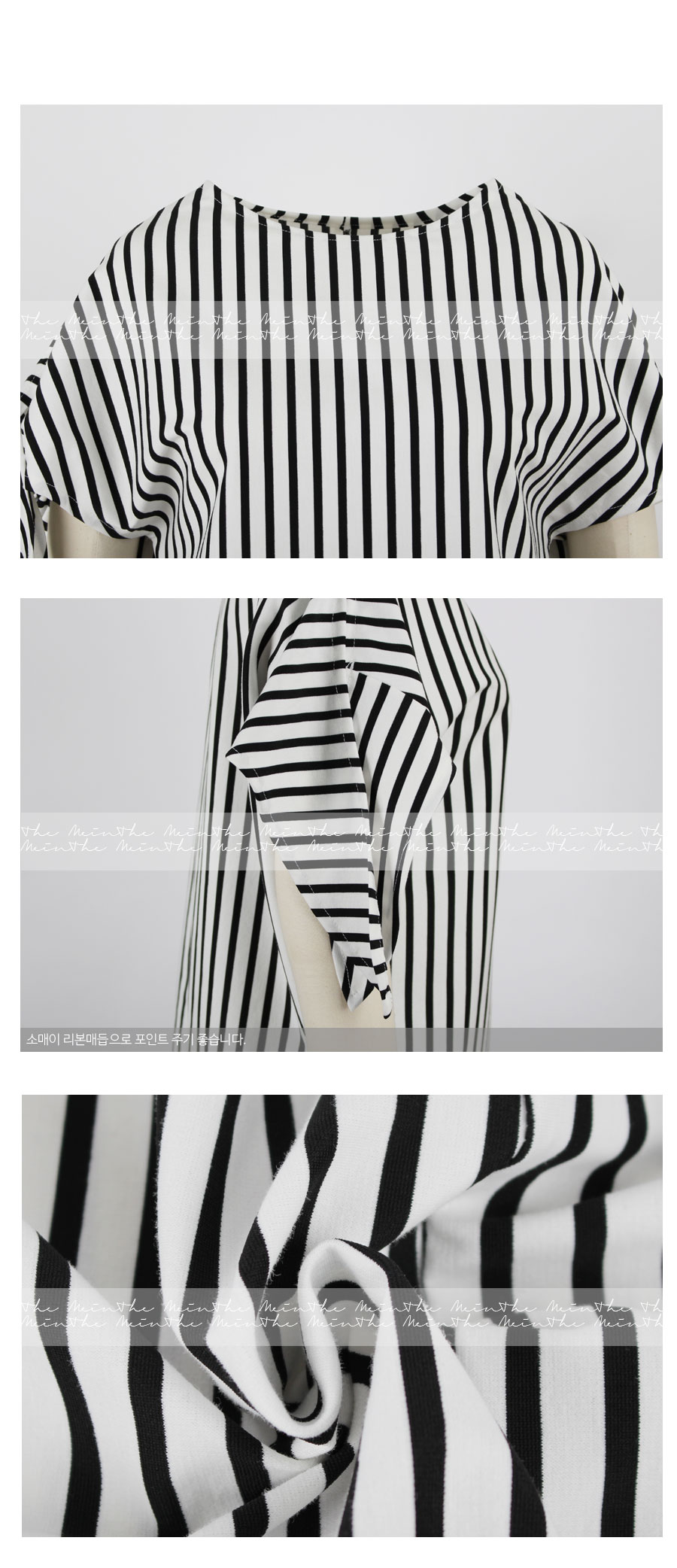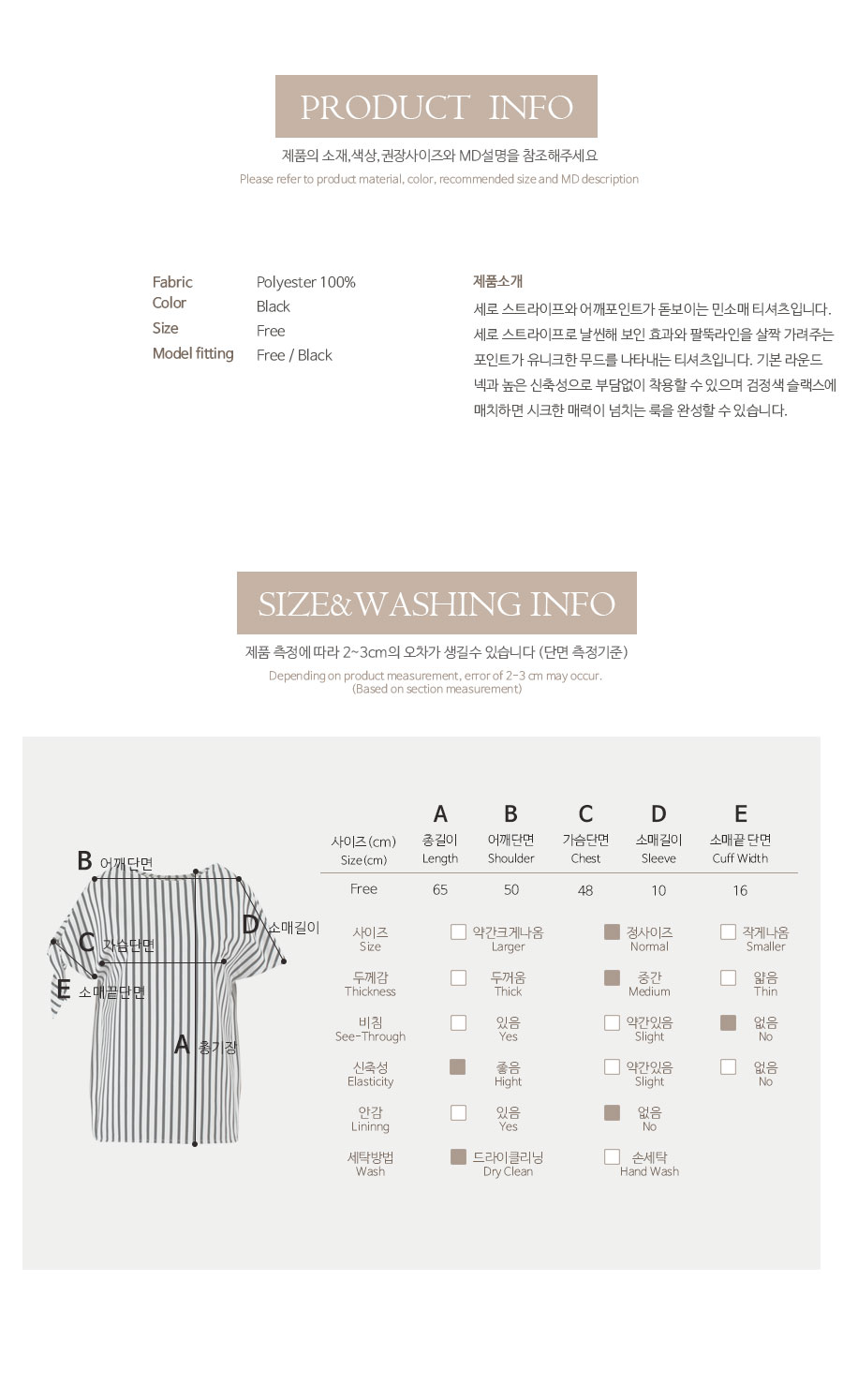 model Size