Description
Details

*
A short-sleeved blouse in a simple design.
Made from 100% polyester material that creates
a delicate and flowy appearance that remains cooling and airy when worn.
Its V-neckline has slight wrinkle details to accentuate the face.
Style the blouse with a pair of slacks, denim jeans or skirt for a variety of looks.
Available in Beige, Ivory, Pink and Black. Please refer to measurement details for more information.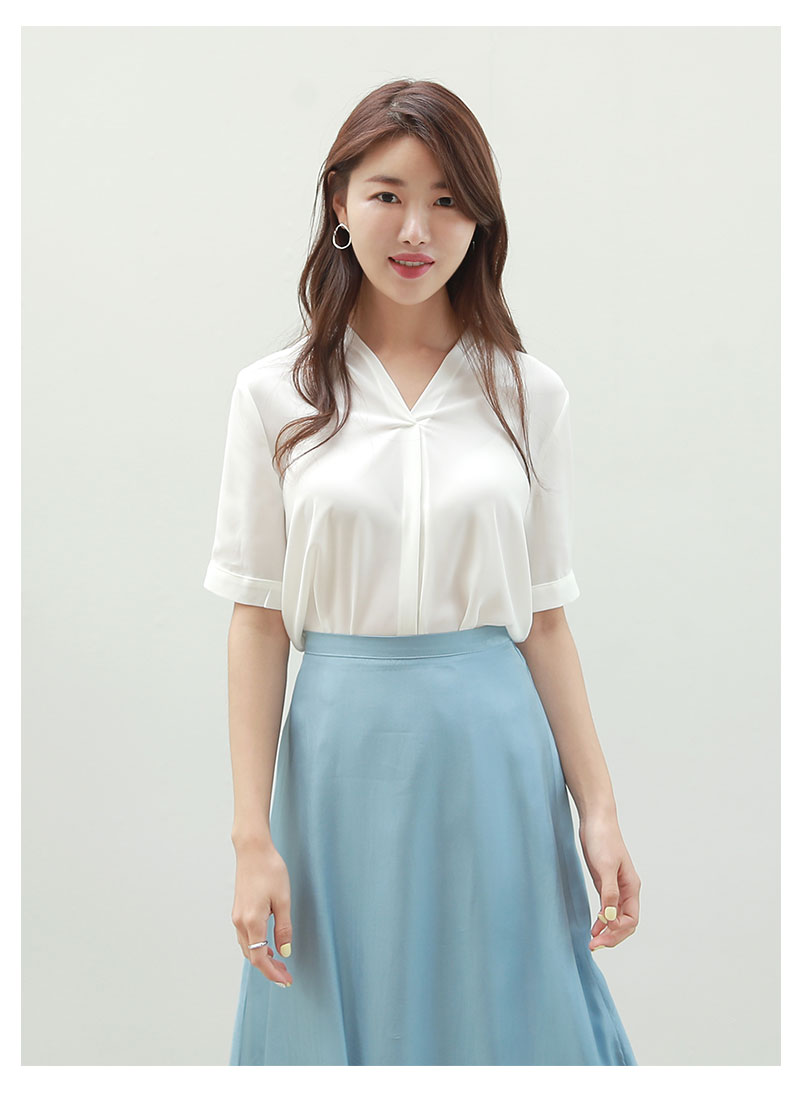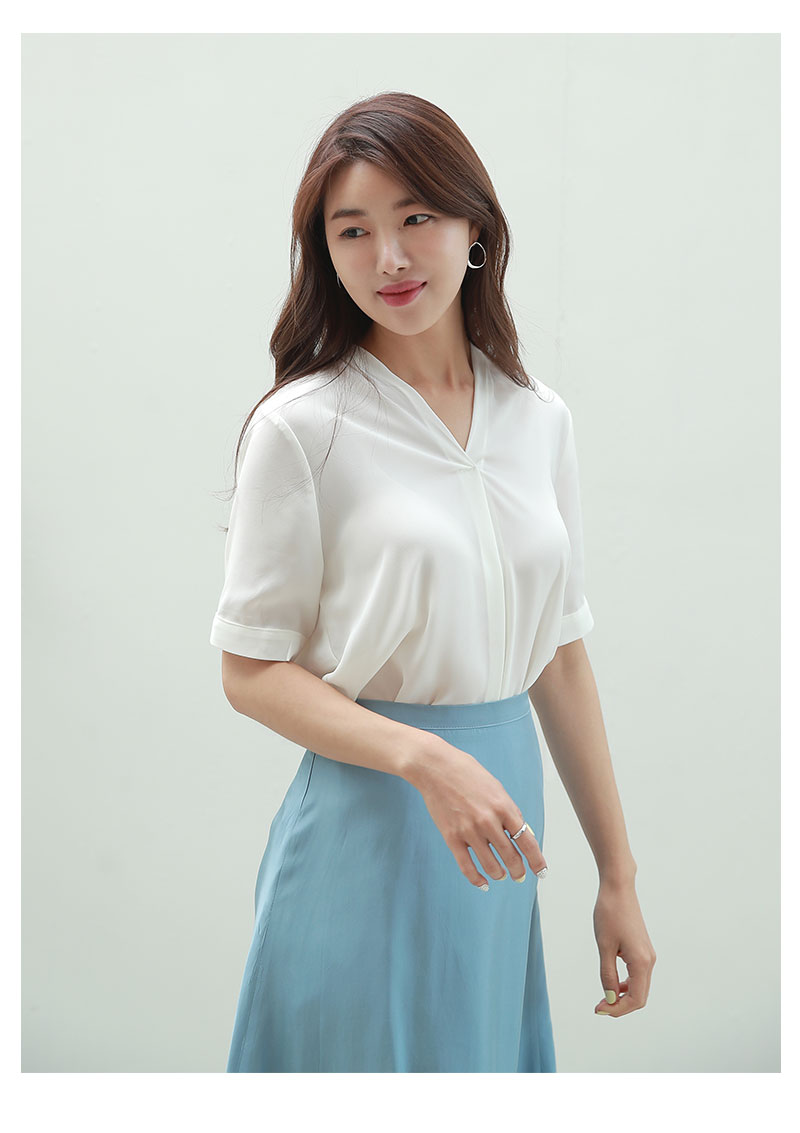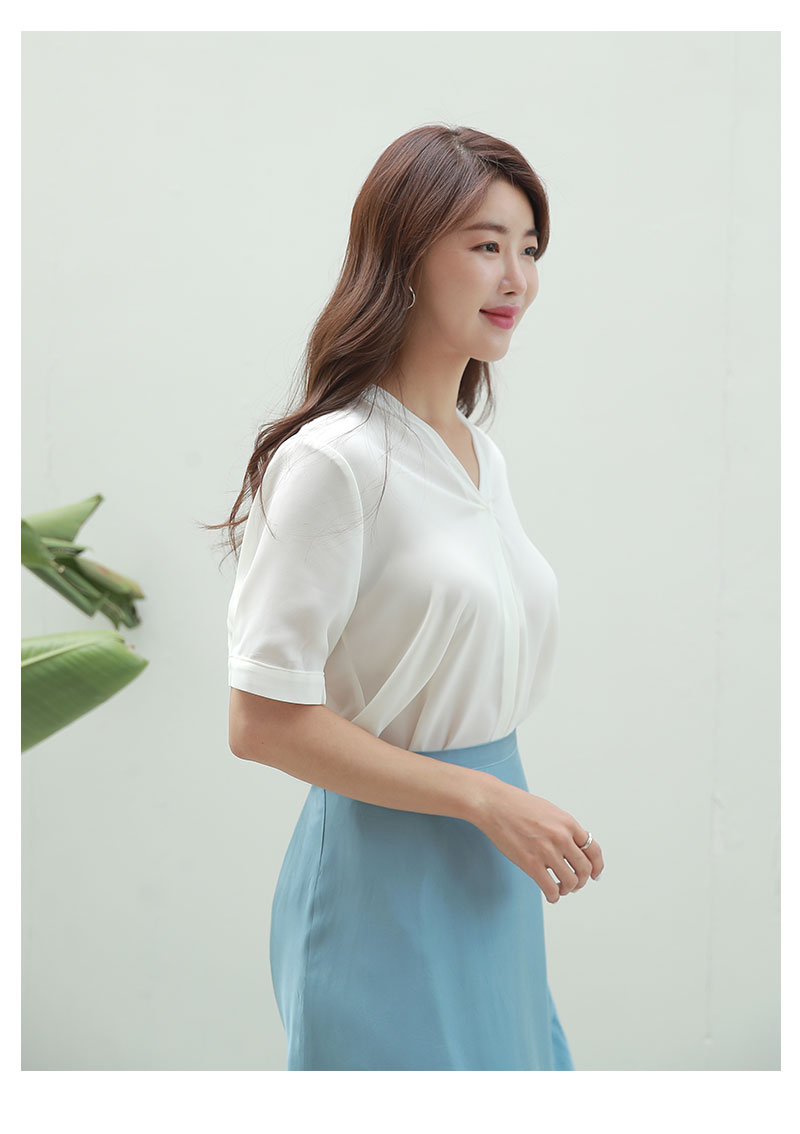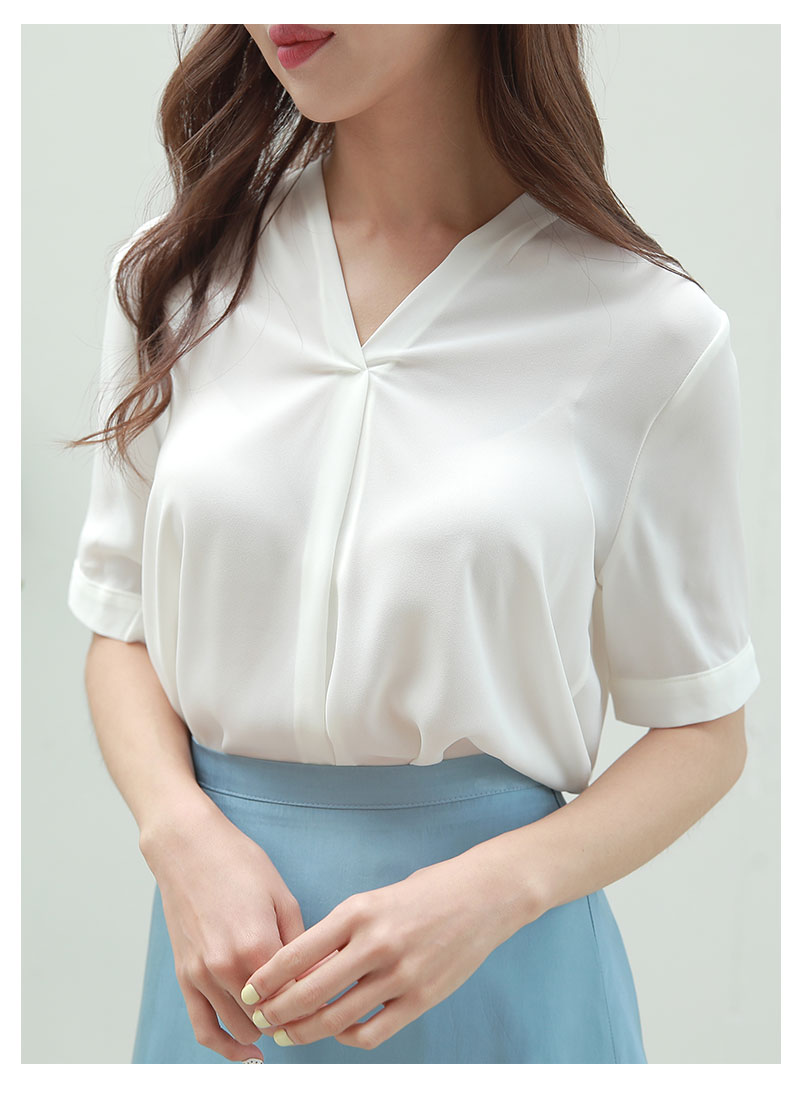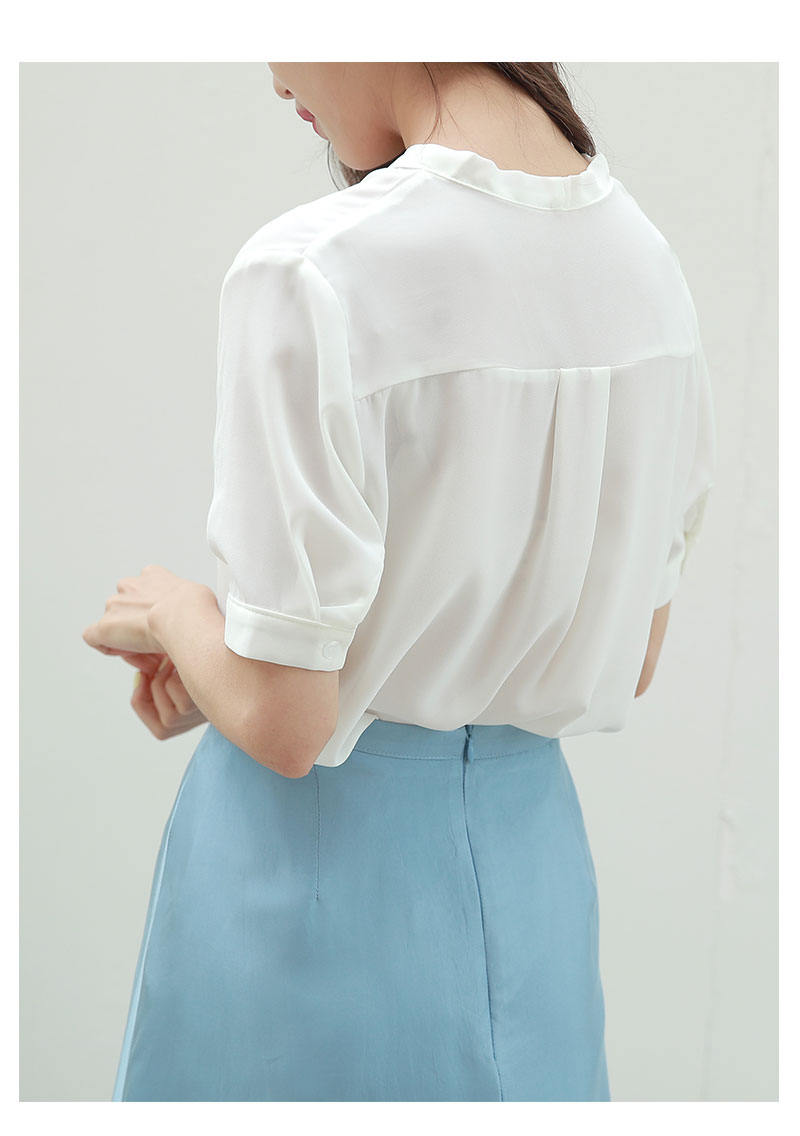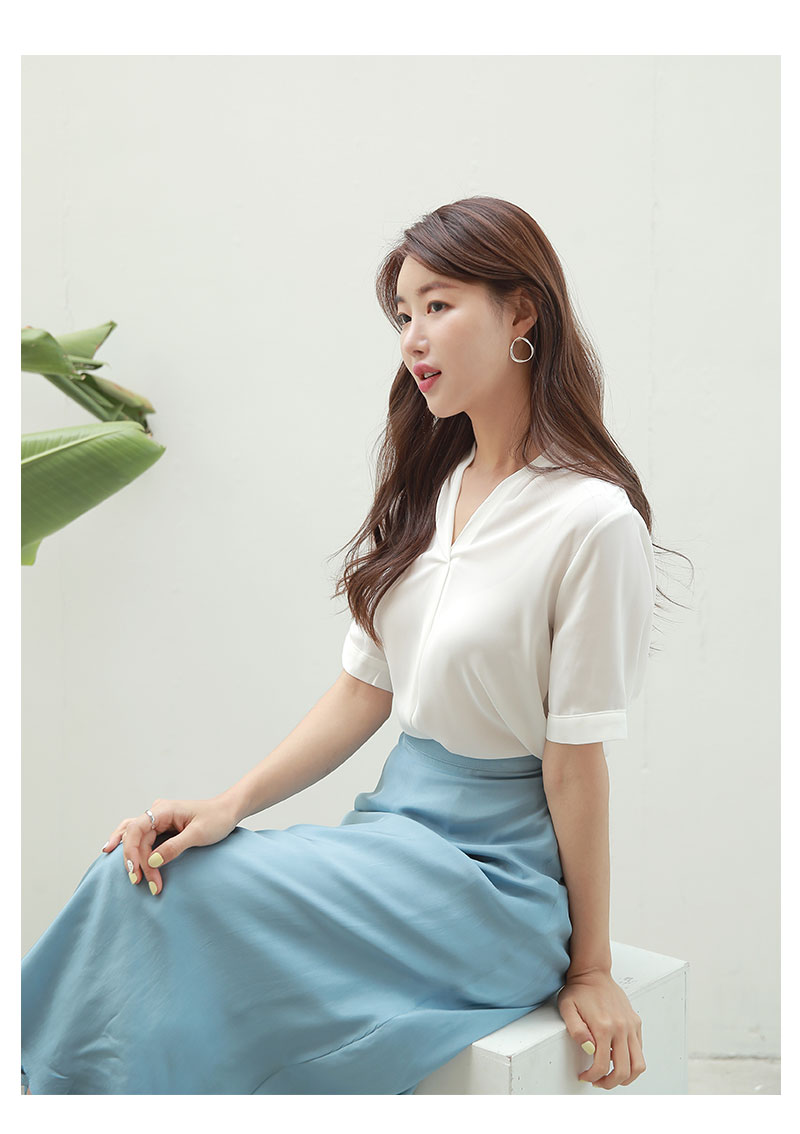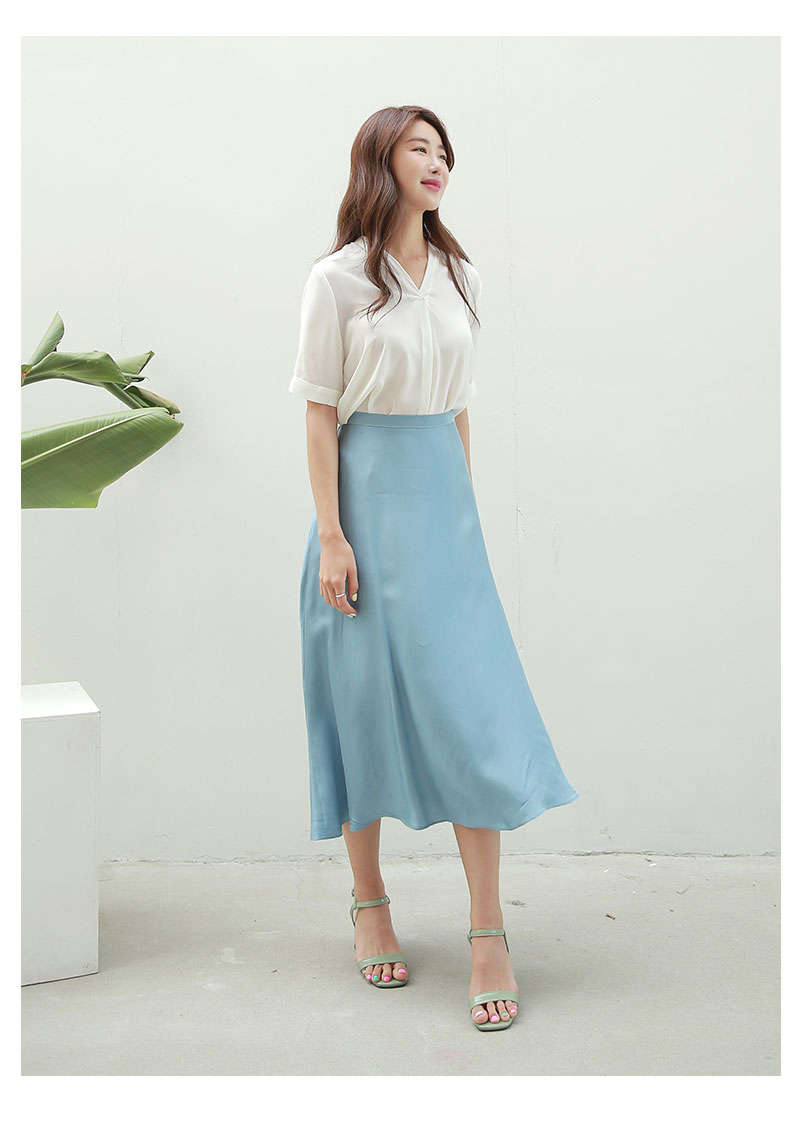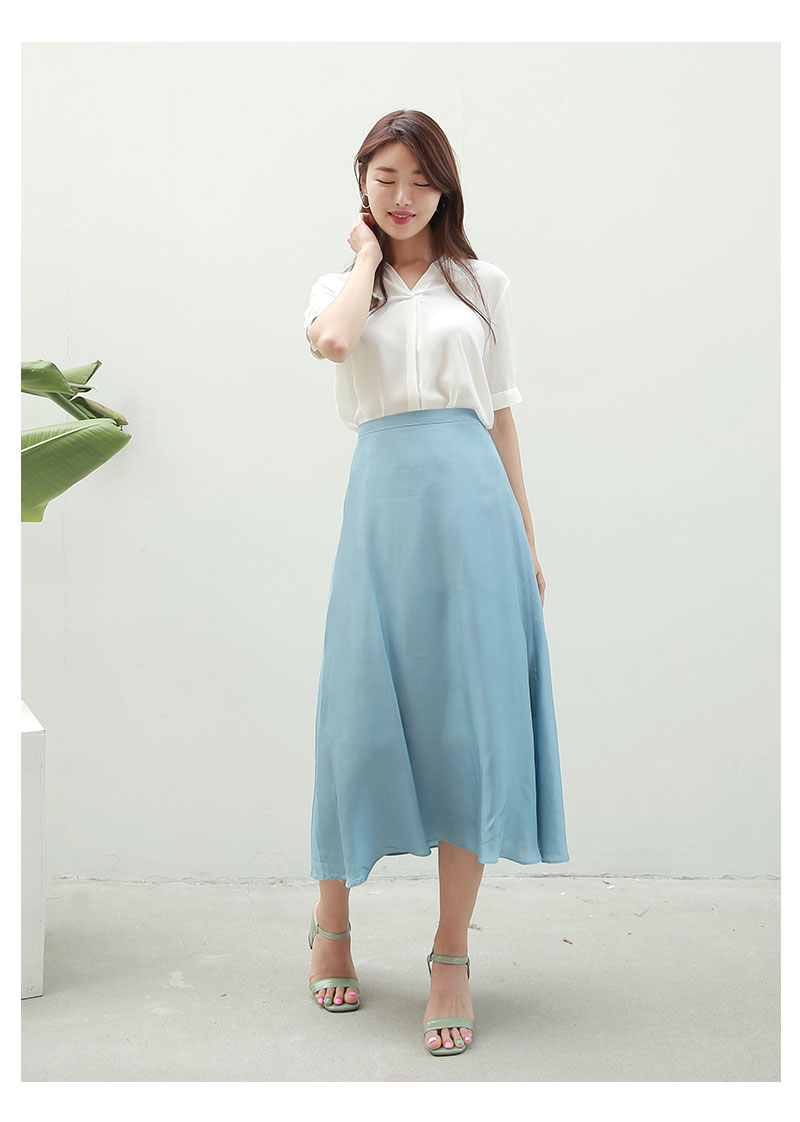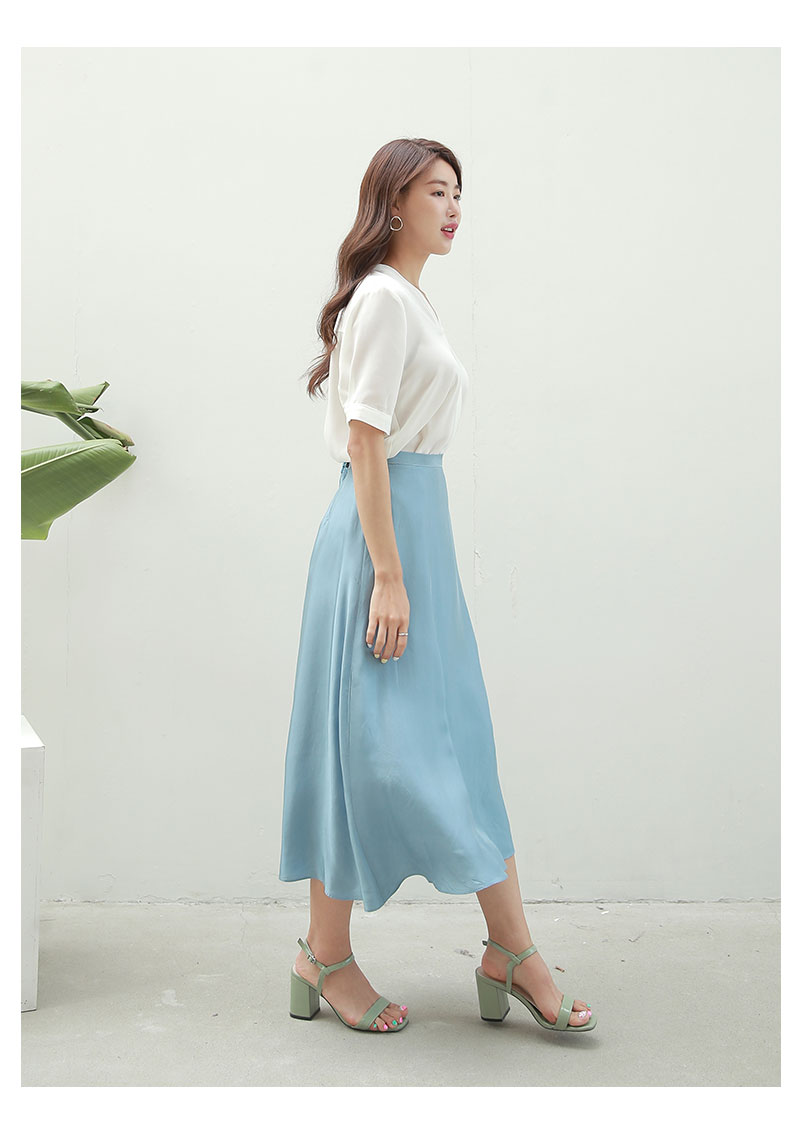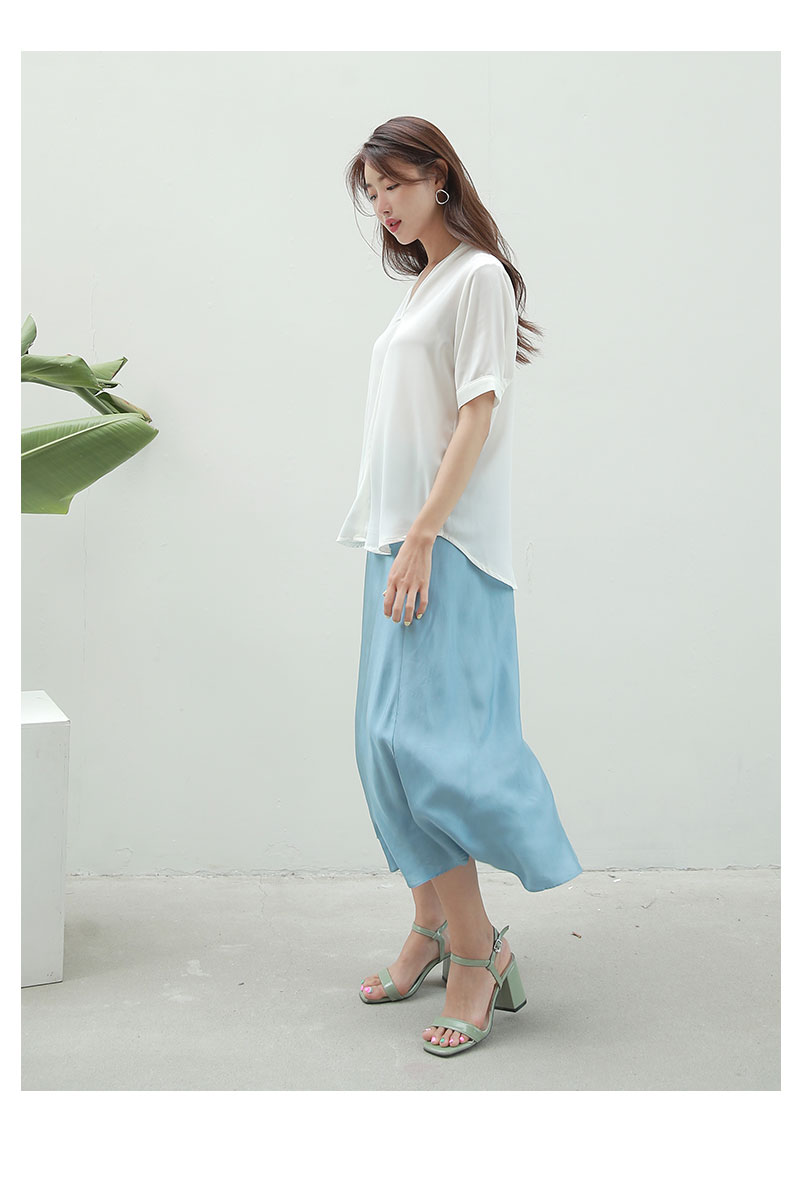 Detailed Info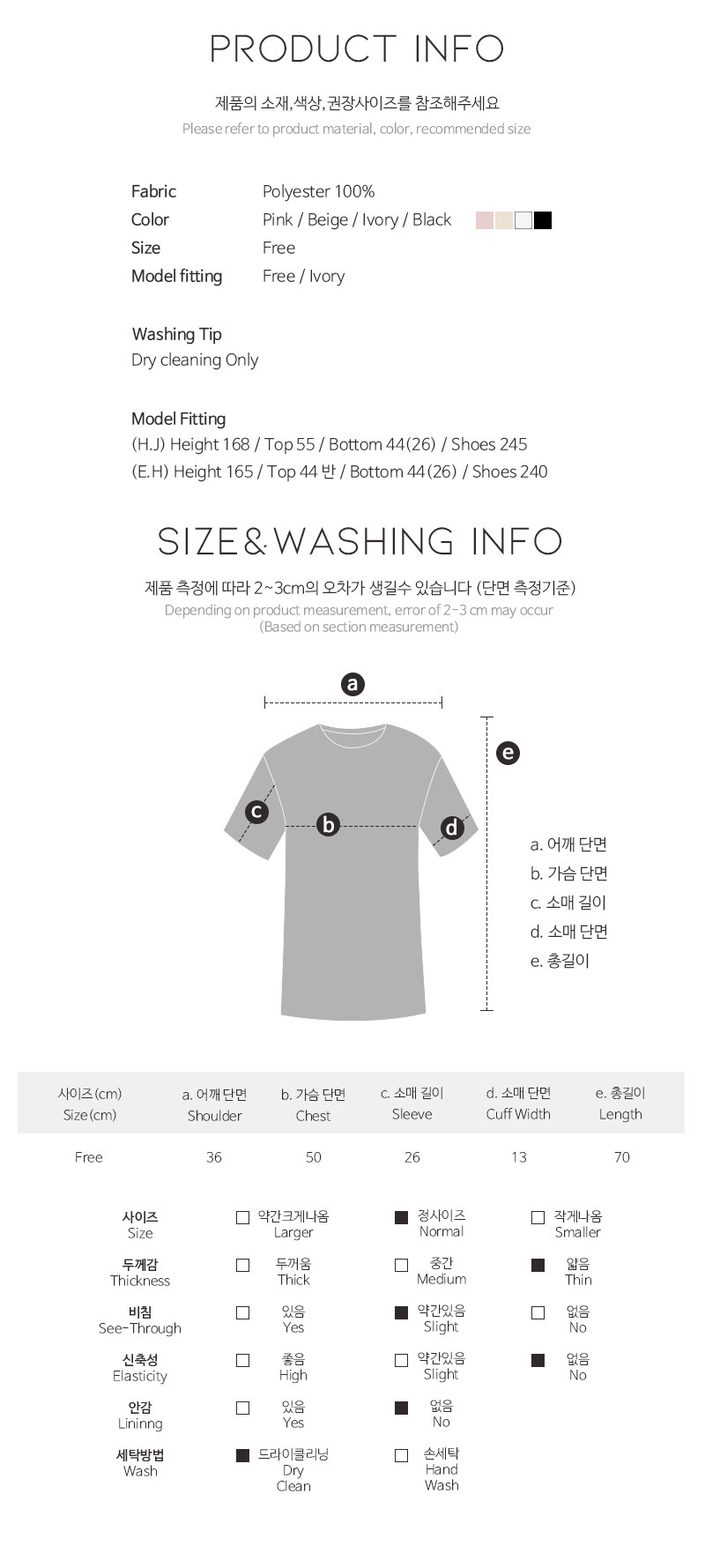 model Size