Description
Details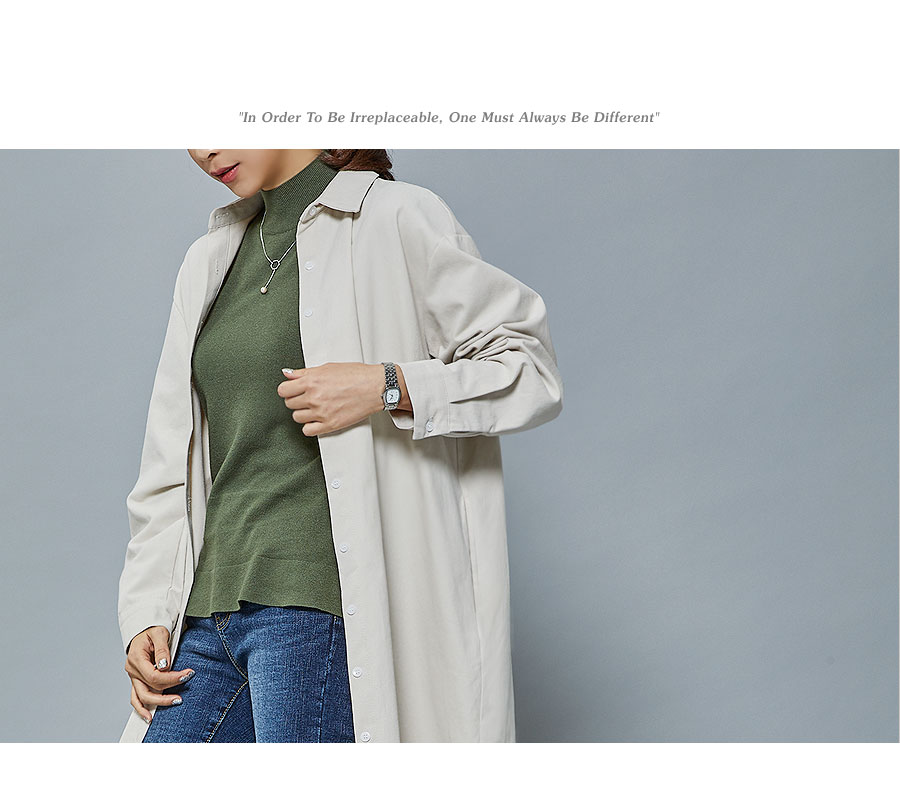 부드러우면서 도톰한 코튼 소재의 롱 셔츠 원피스 입니다.
원피스로 착용하시는 것 외에도 아우터처럼 옷과 매치하여 단추를 오픈해서 착용 가능한 제품입니다.
전체적으로 깔끔하고 심플한 디자인이며 양쪽의 포켓과 슬릿이 활용성 또한 높여줍니다.
*
A long shirtdress made of a soft and thick cotton material.
It can be worn on its own as a dress, or styled with other items as an outercoat.
Overall, its simple and clean design with two functional pockets and slit details for easy and comfortable wear.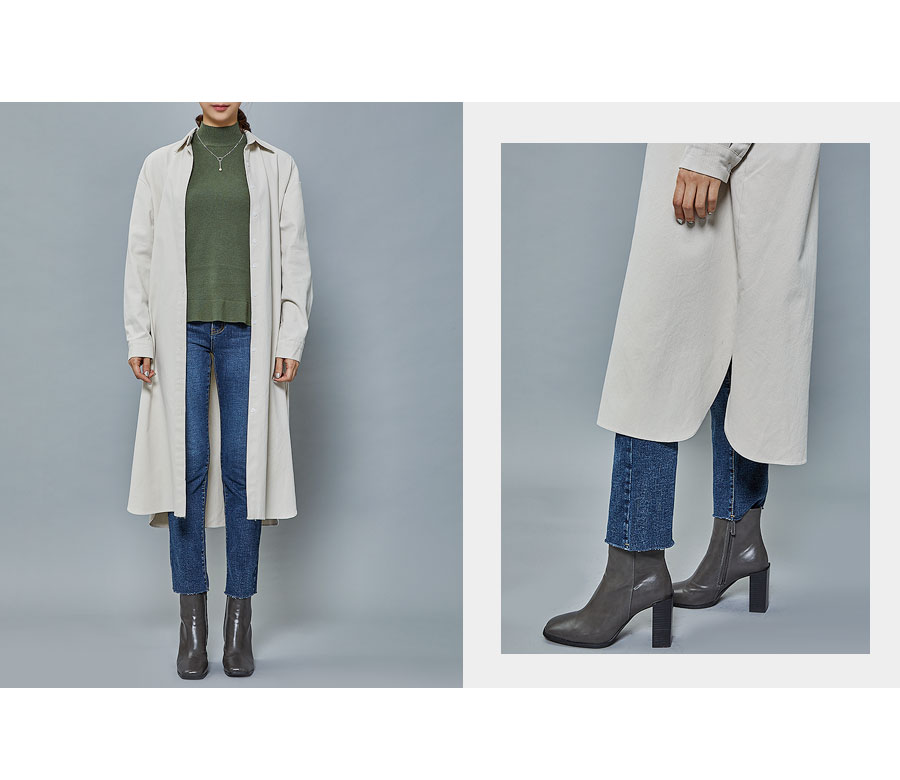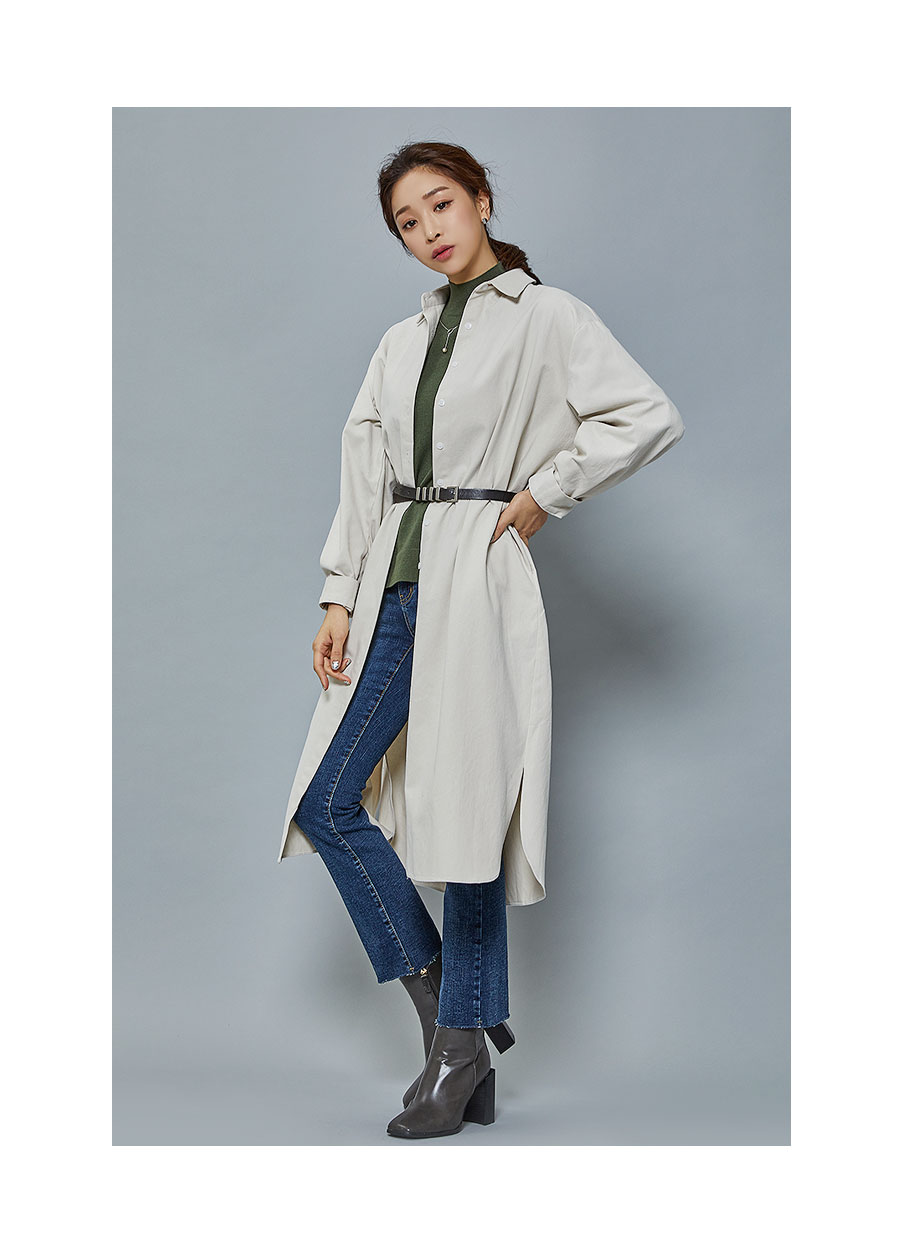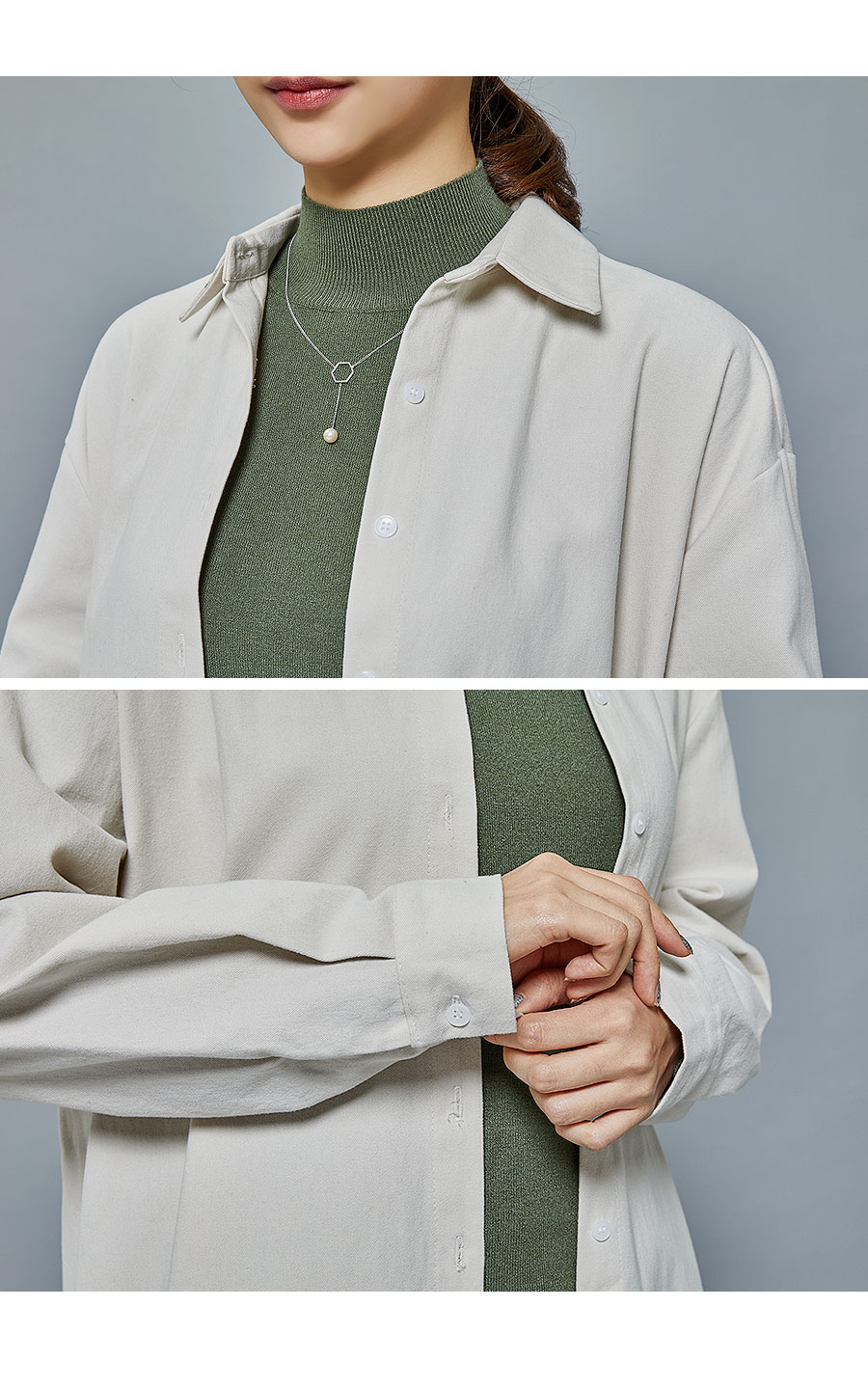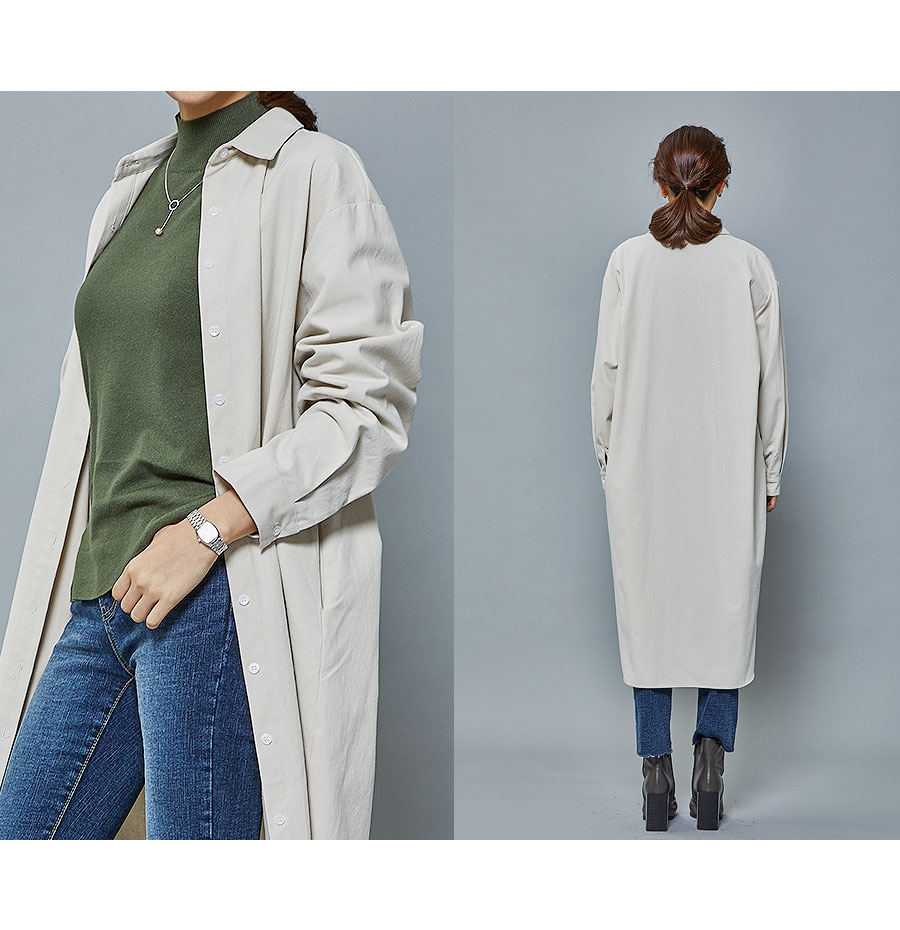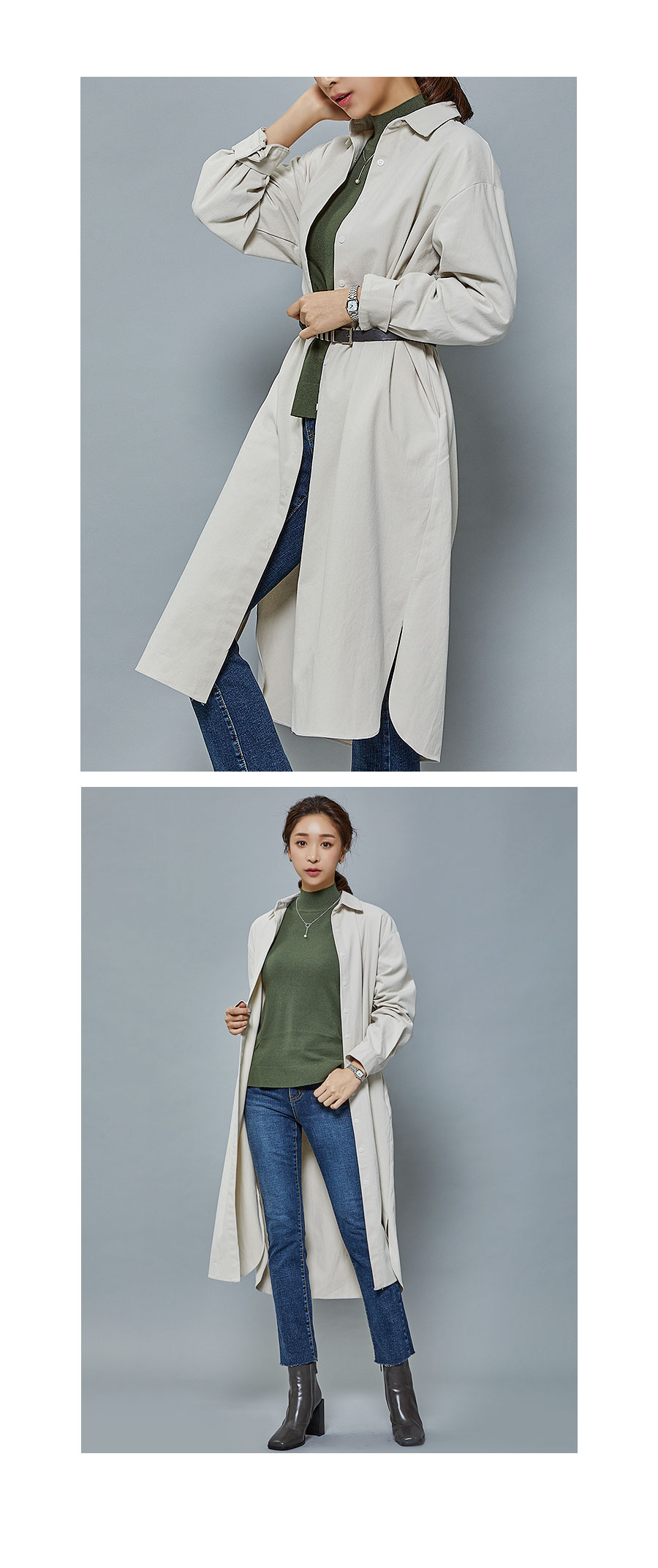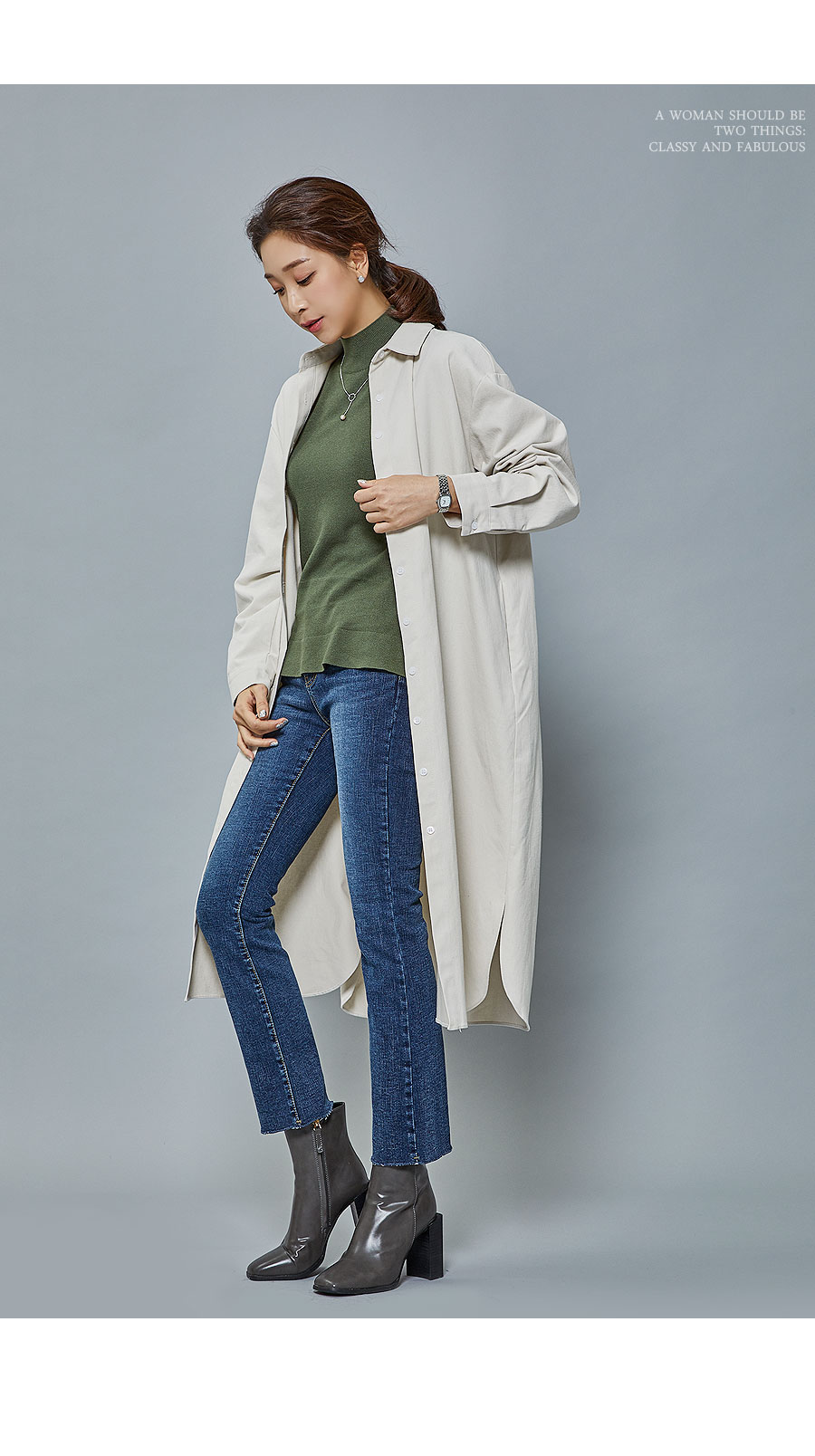 Detailed Info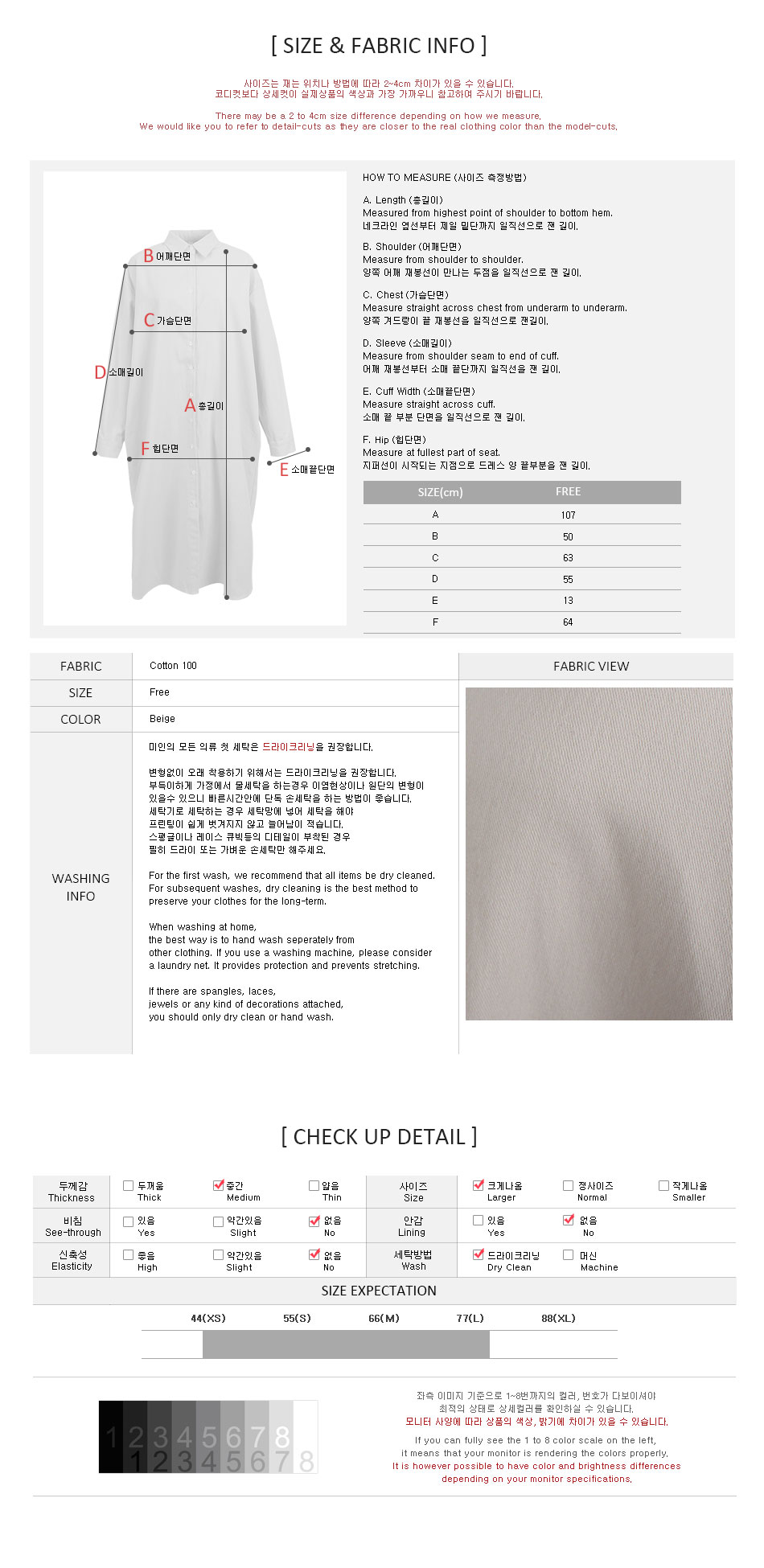 model Size