Description
Details
Soft knit material of this two-piece set exudes an elegant mood.
Clean-line design matched with an elegant embellished collar creates a feminine look.
The long skirt is designed with an elastic waist band for comfortable fitting.
Stretchable material for easy and comfortable movement.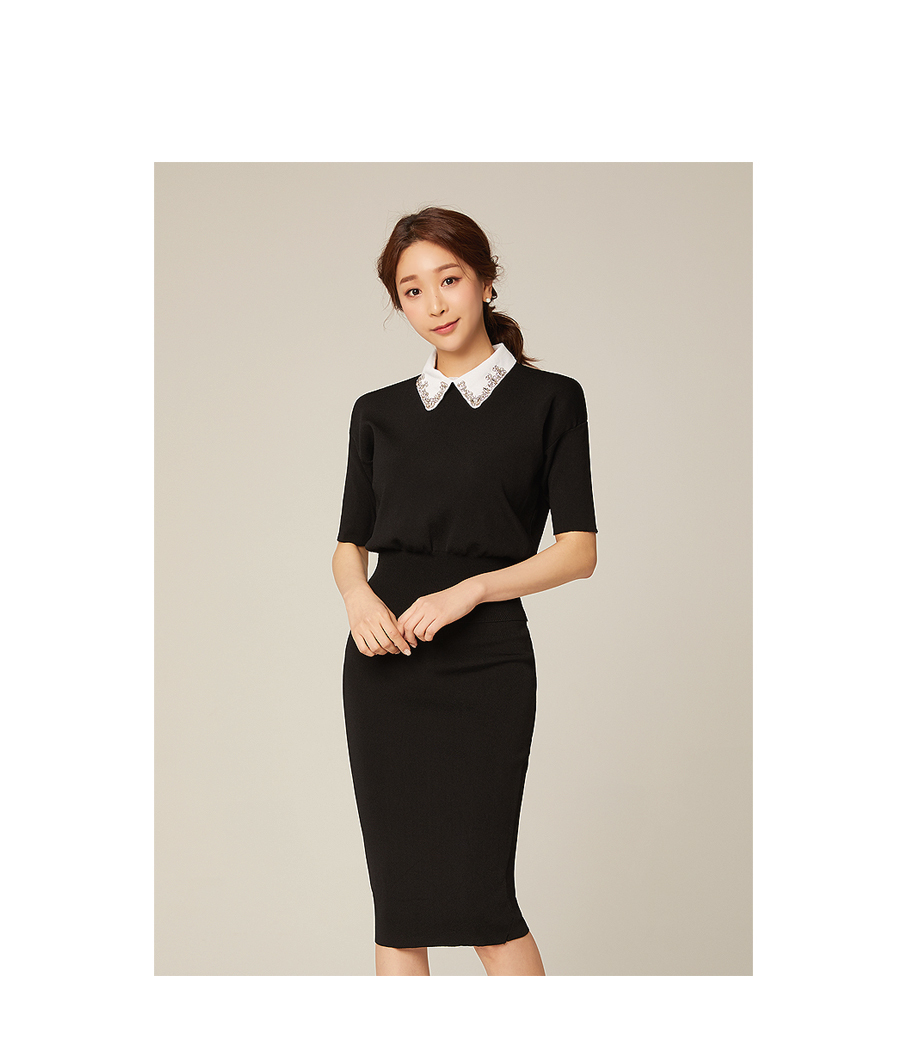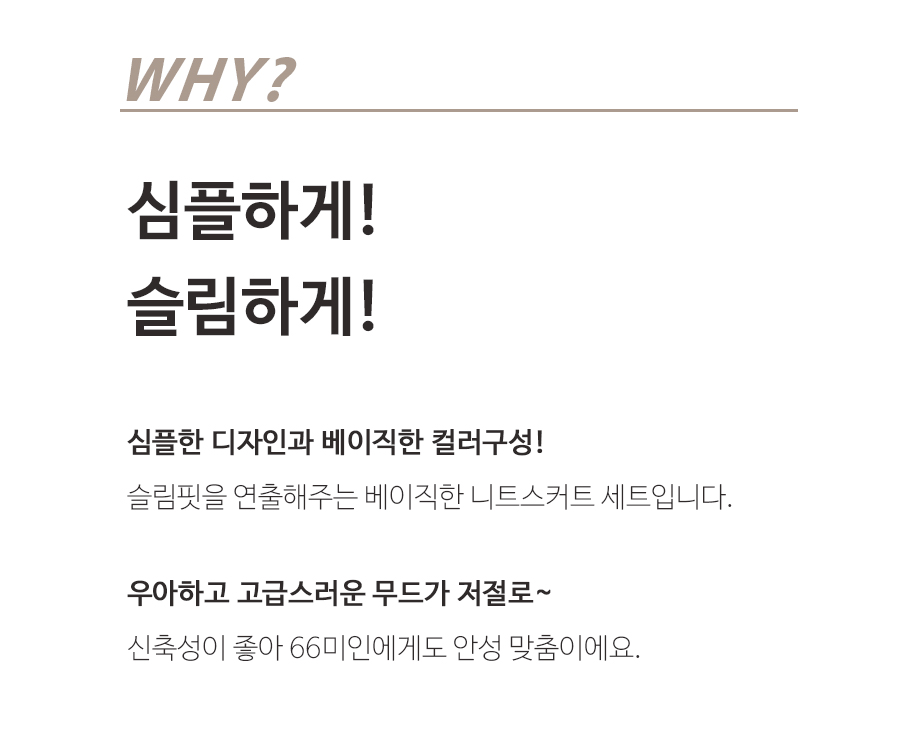 Simple design in a classic black color.
Basic knit-skirt set in a slim fit.
Elegant and luxurious mood.
Good elasticity that fits well up to Korean Size 66.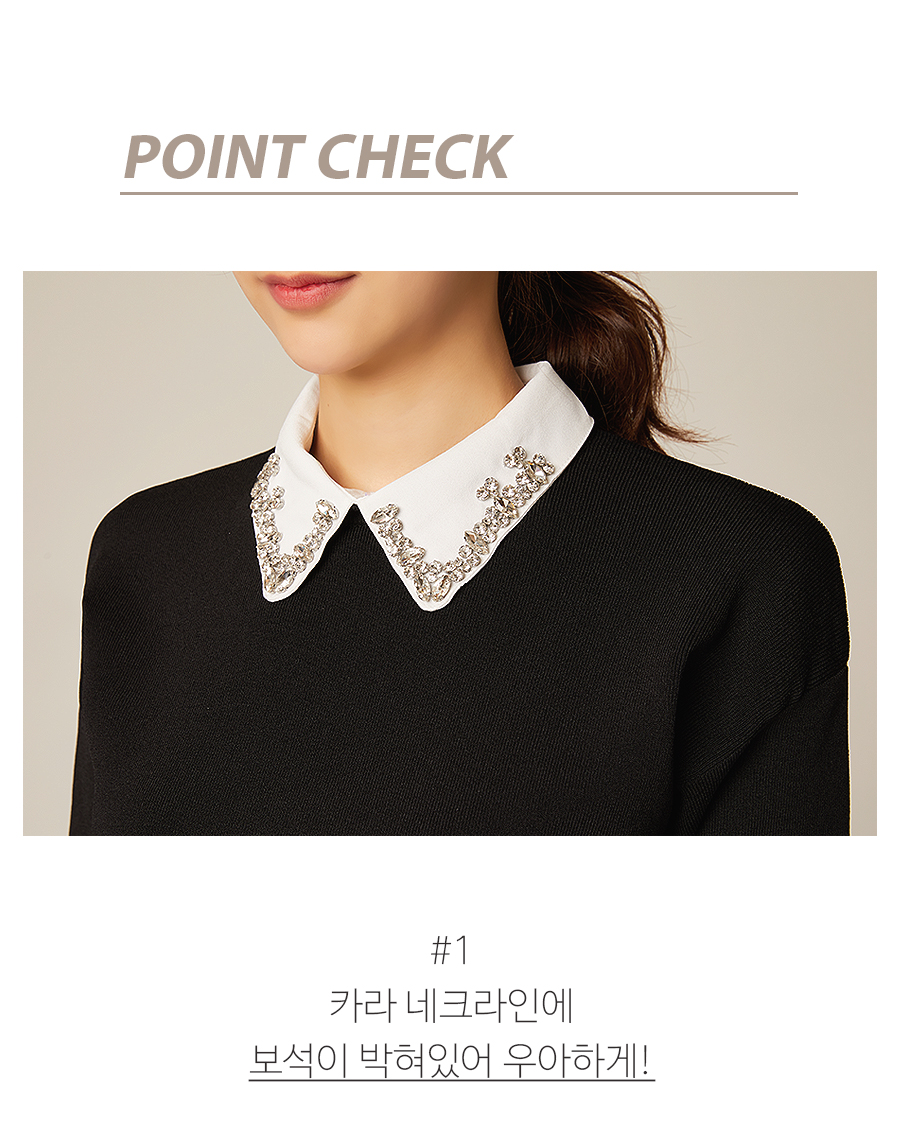 Knit top has an embellished collar that exudes a graceful look.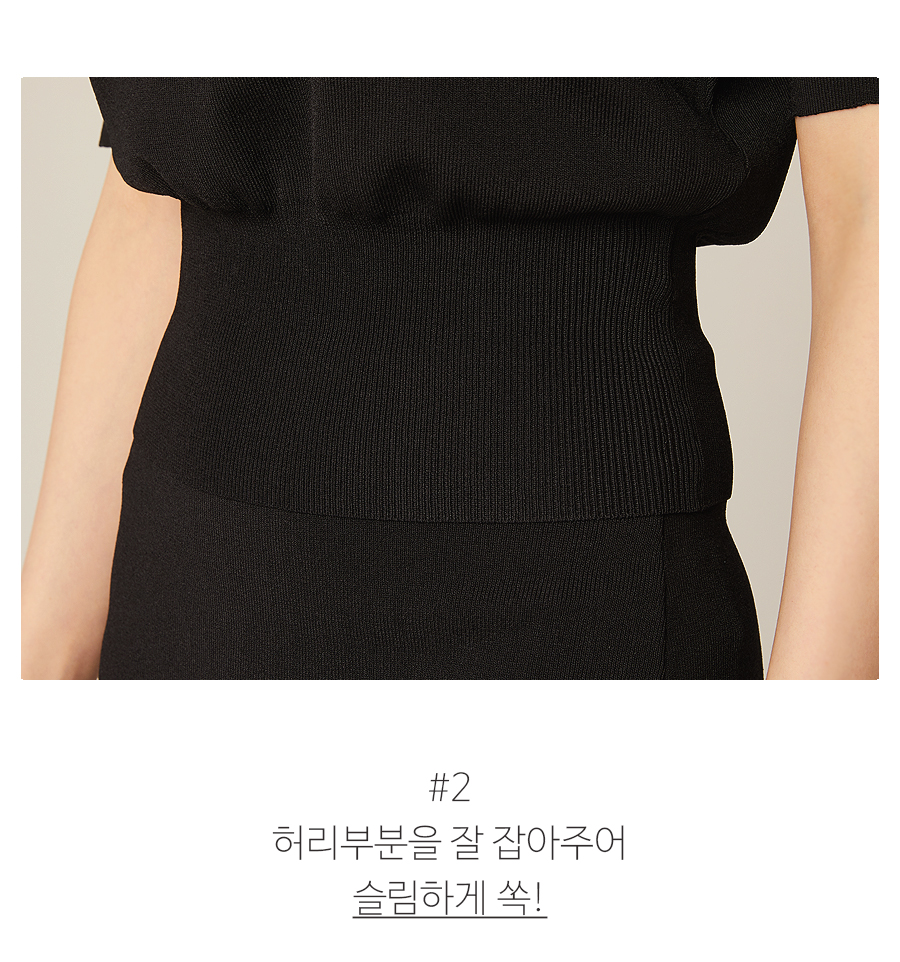 Slim fit on the waist accentuates the bodyline.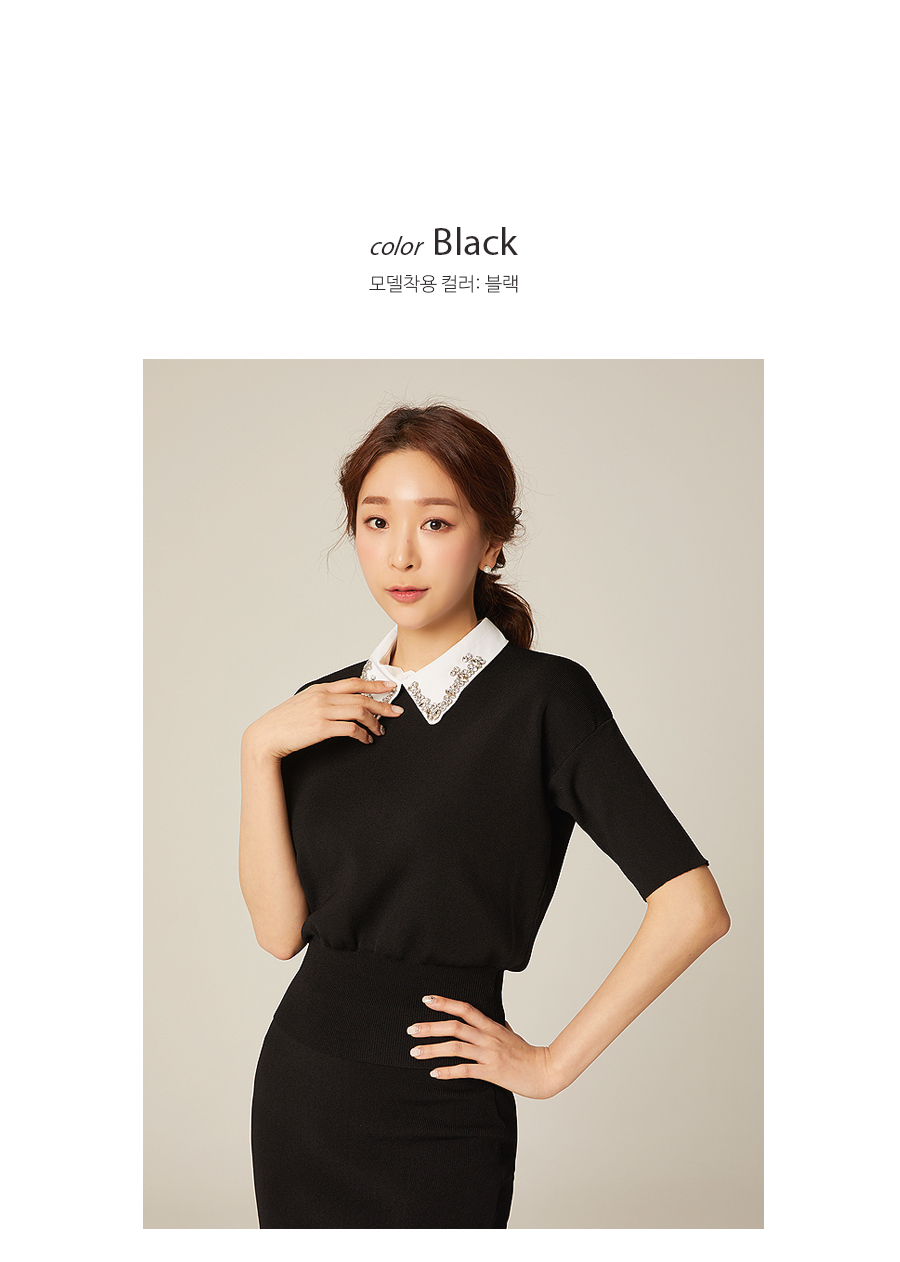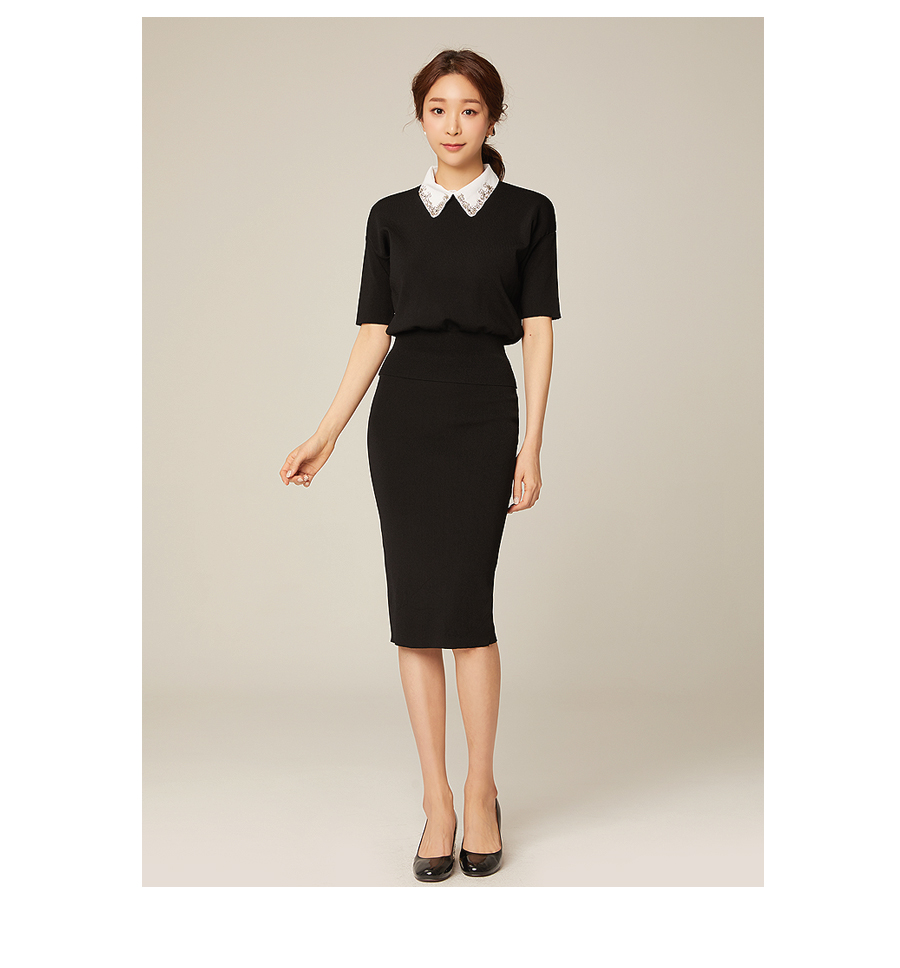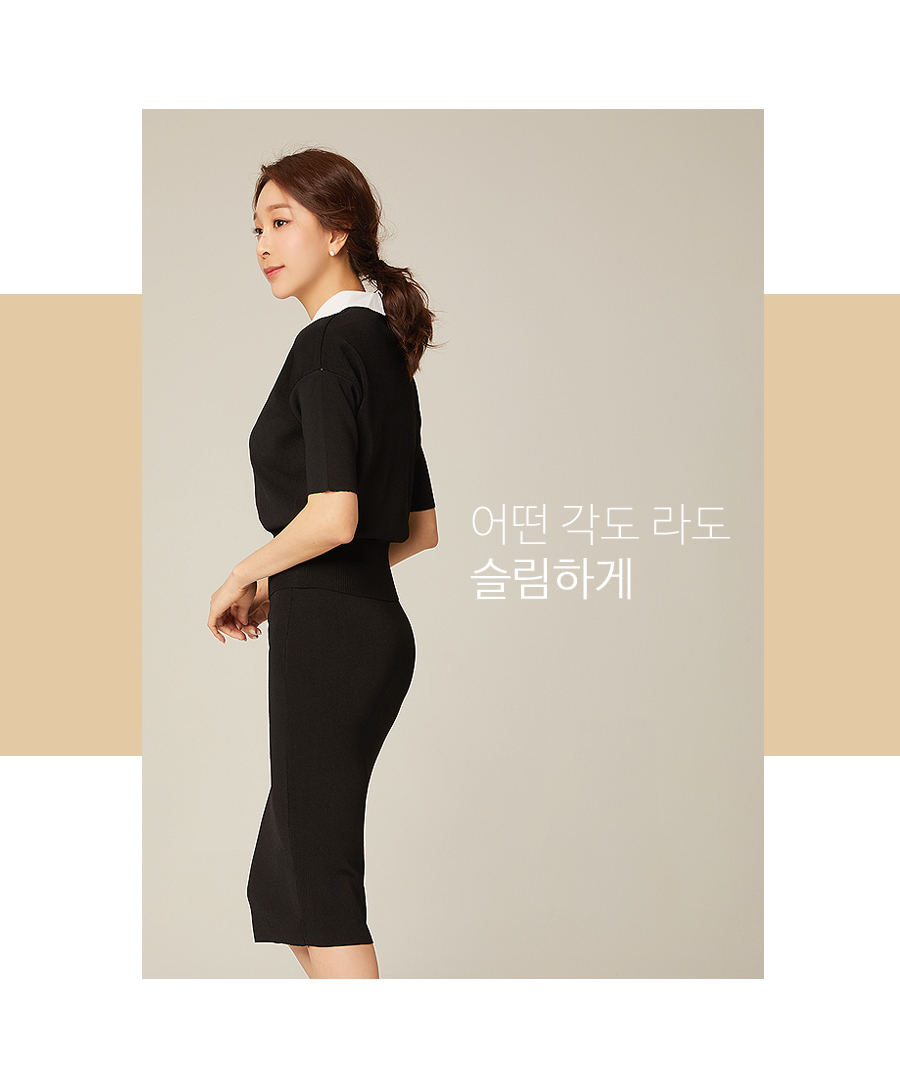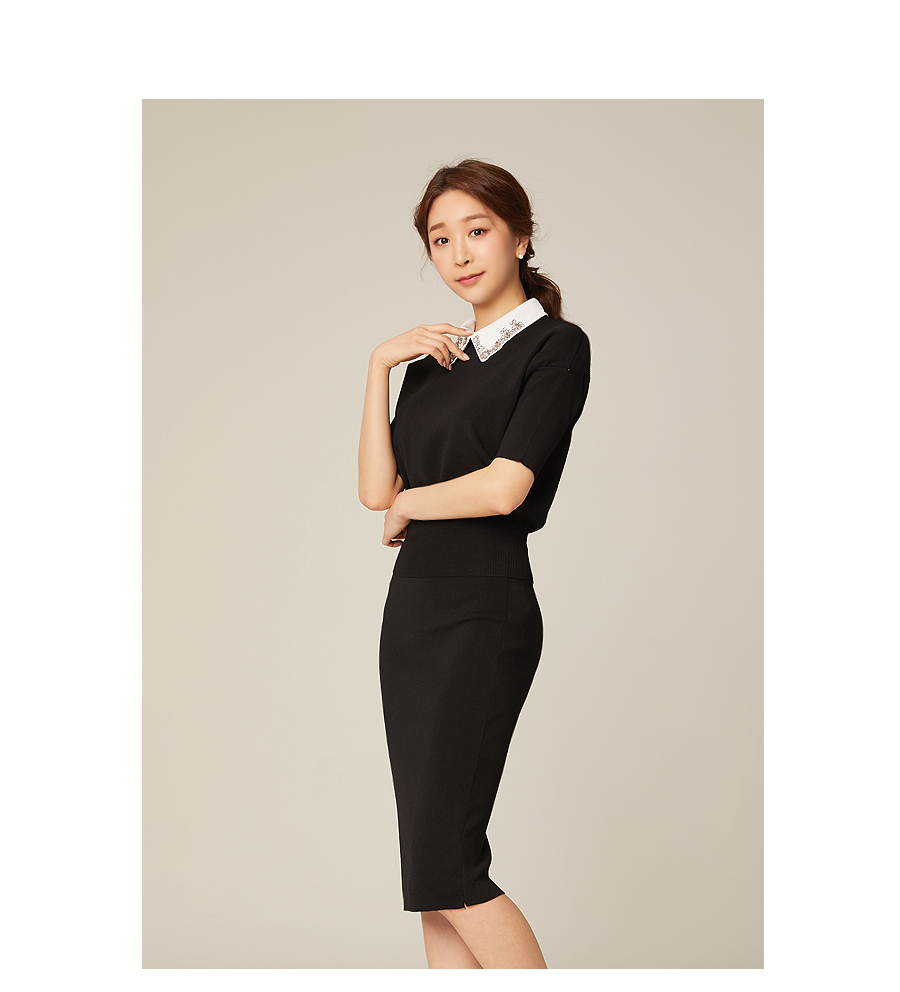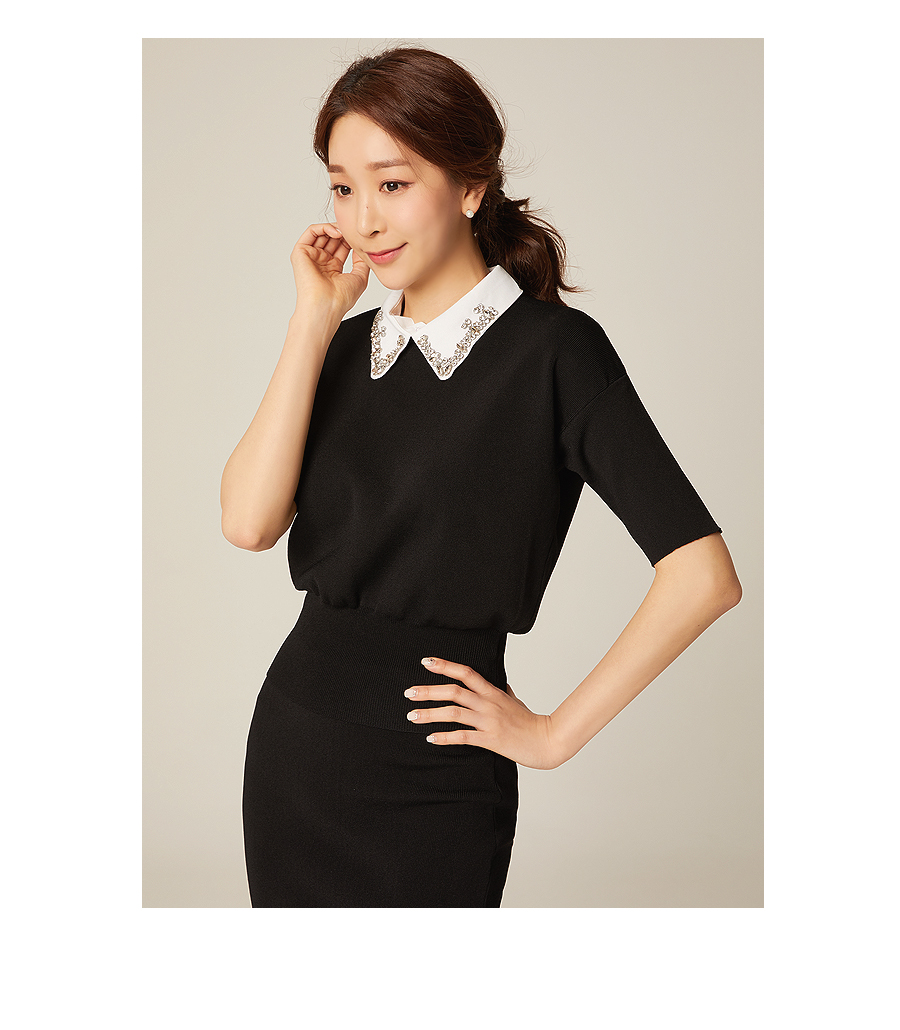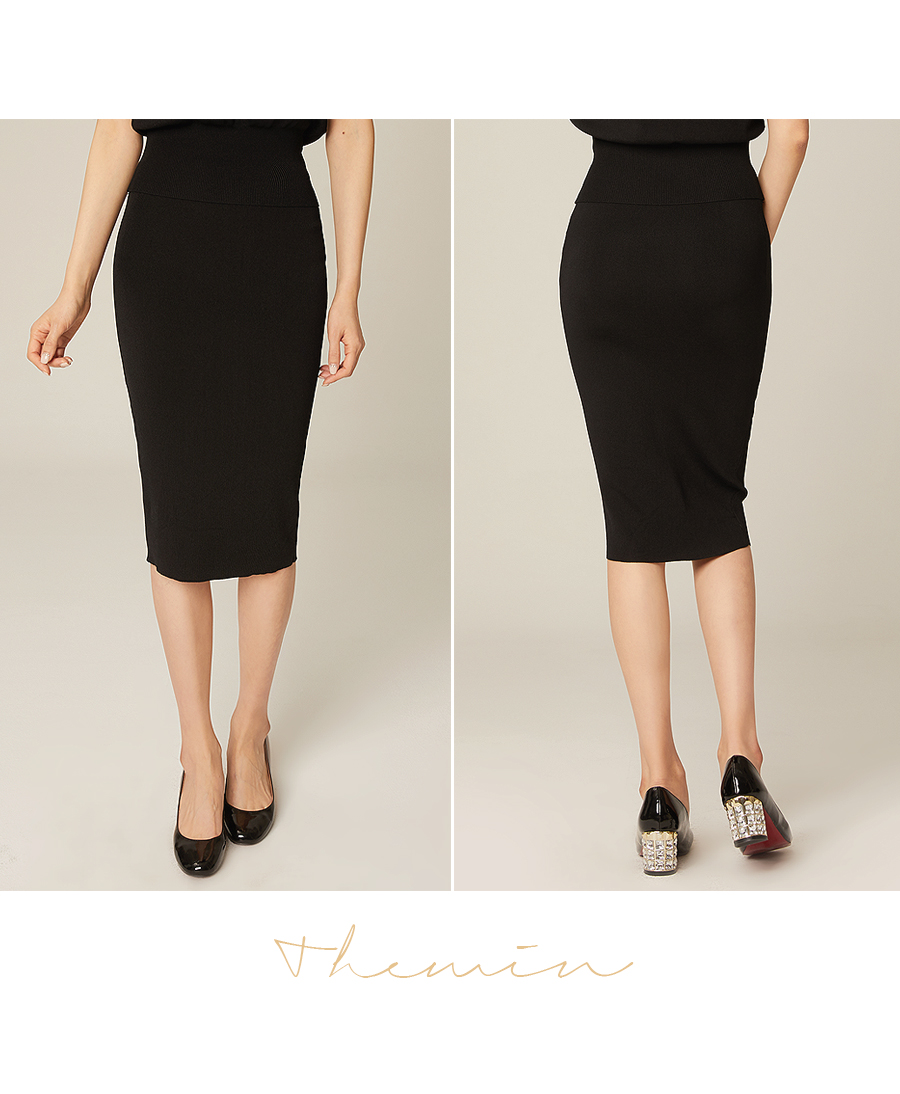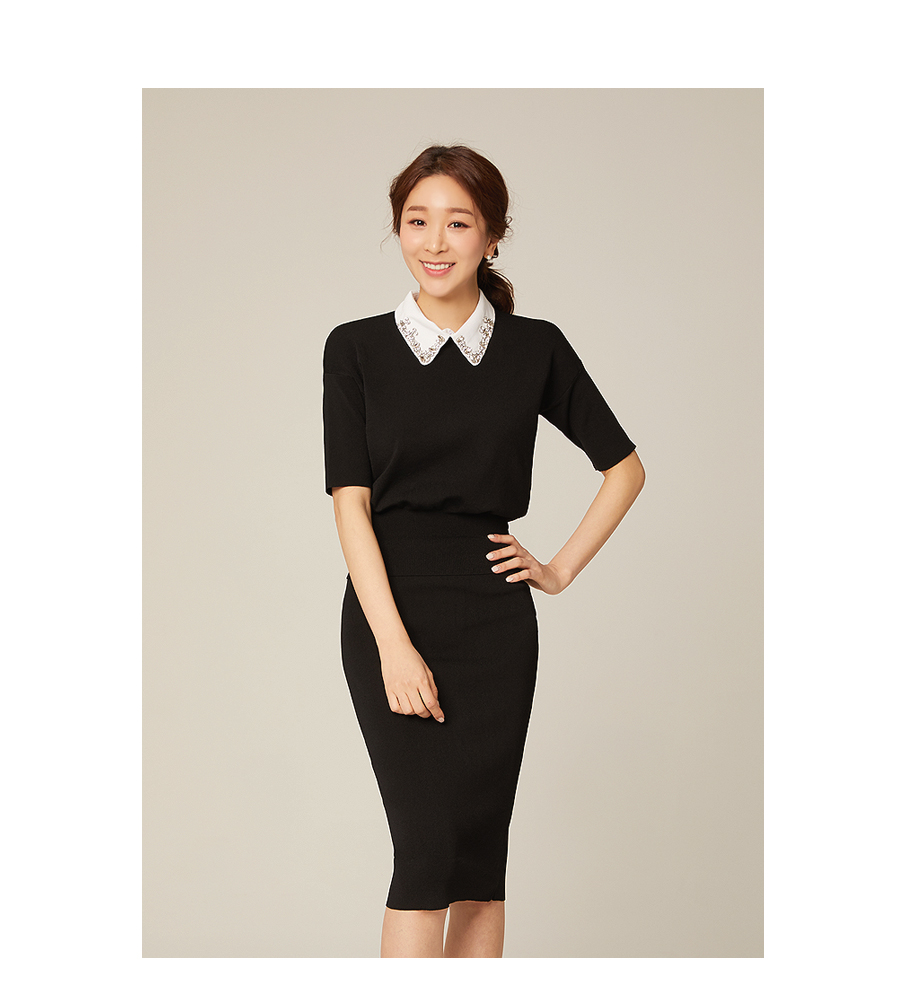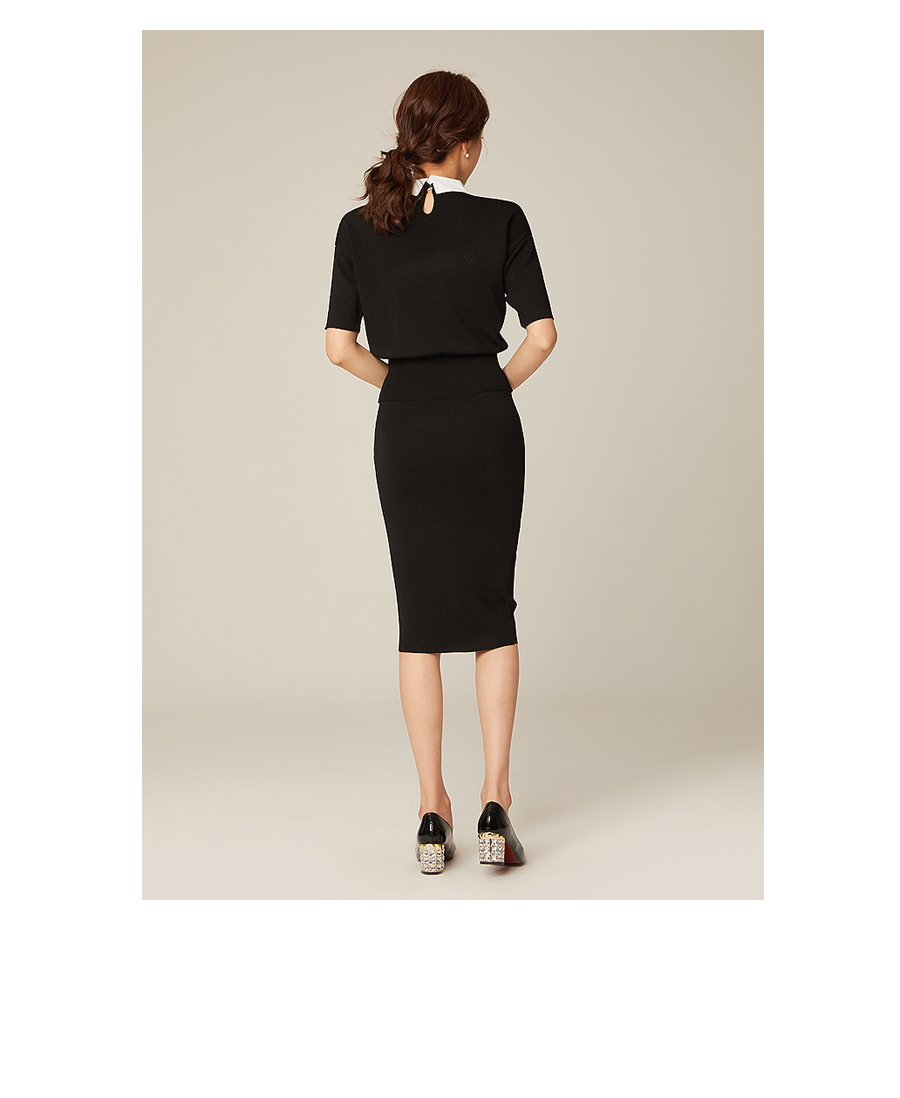 Detailed Info
Embellished collar gives focal point to the outfit, creating an sophisticated mood.
Collar is detachable for personal styling; with a button detail at the back.
The top has elastic portion at the waist for a slimming effect.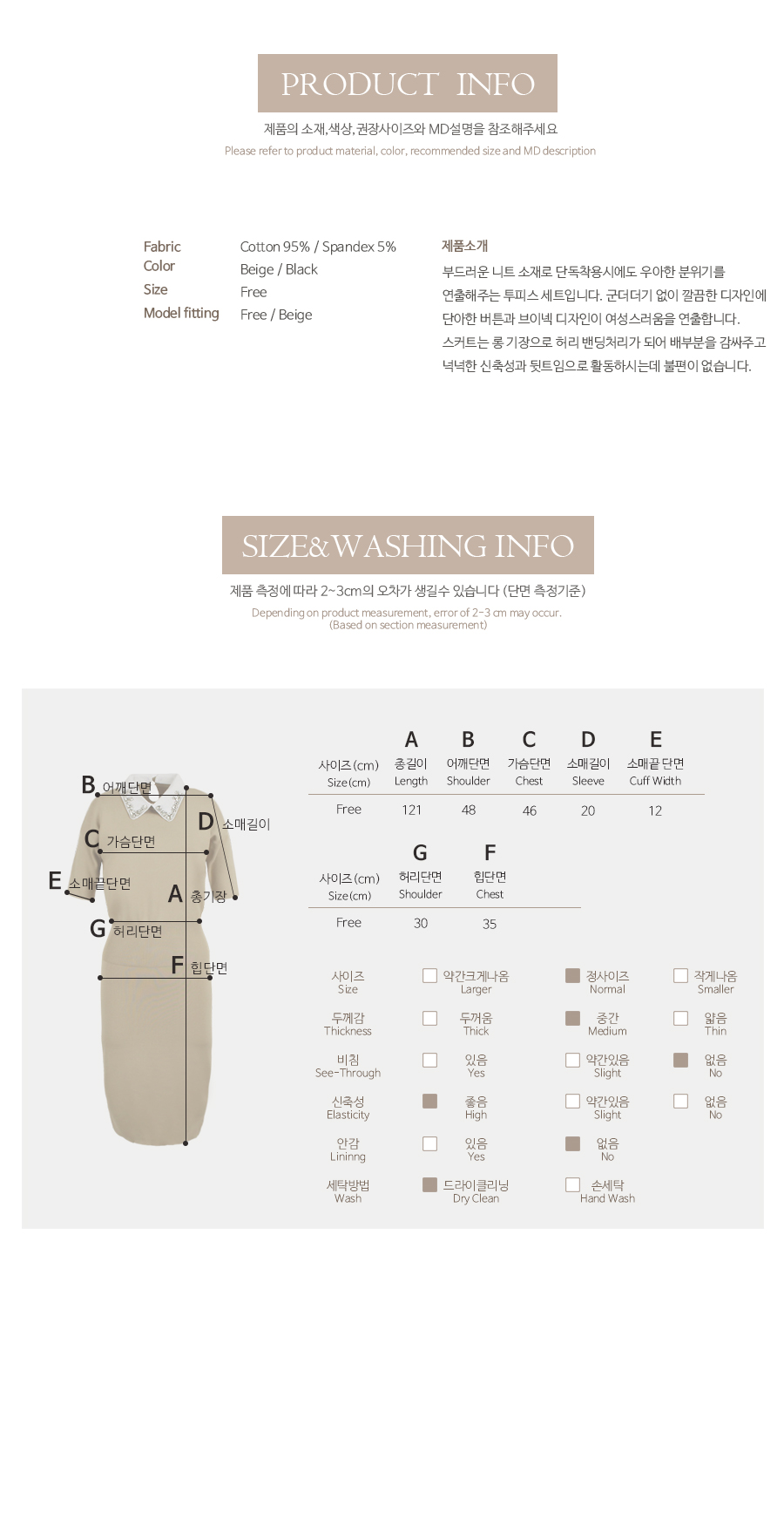 model Size