Description
Details

*
A blouse that can be styled in 2 ways.
Designed in a pine round neckline that accentuates the collarbone and neckline.
Made of a 80% linen and 20% nylon blend, creating a soft texture that does not wrinkle easily and has good breathability.
The straps found at the bottom, can be styled with easily, creating a focal point for the outfit. Available in Red and Yellow.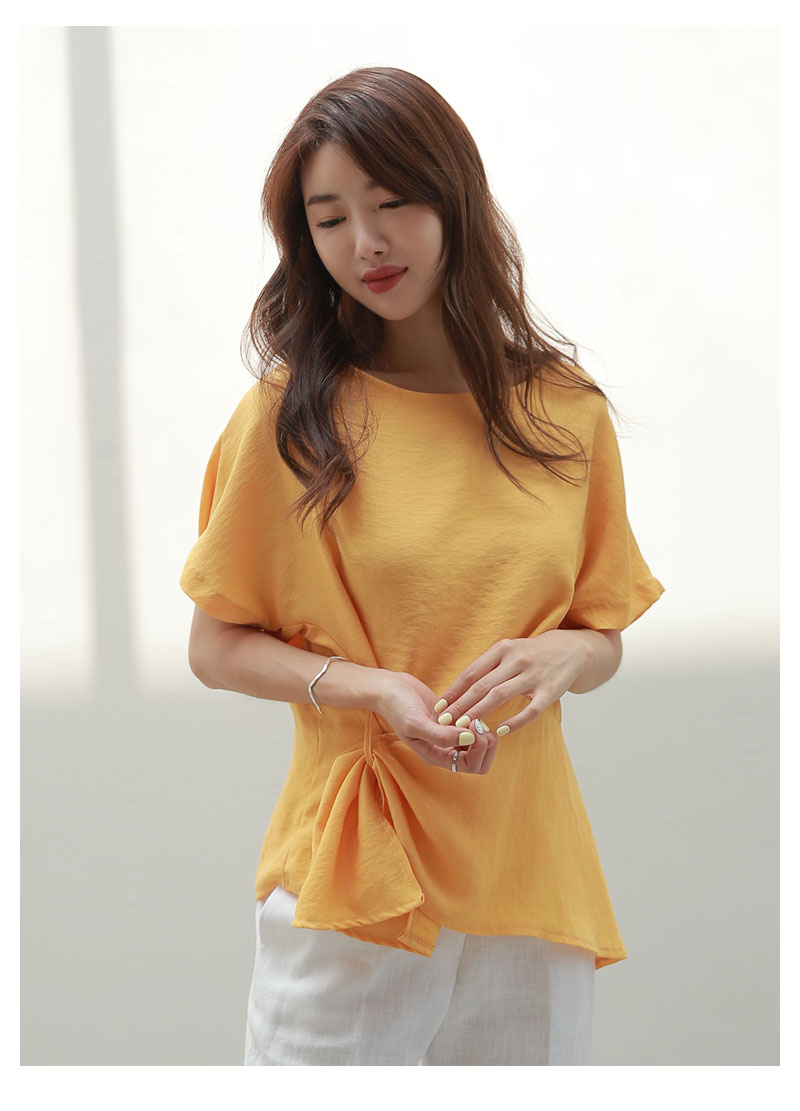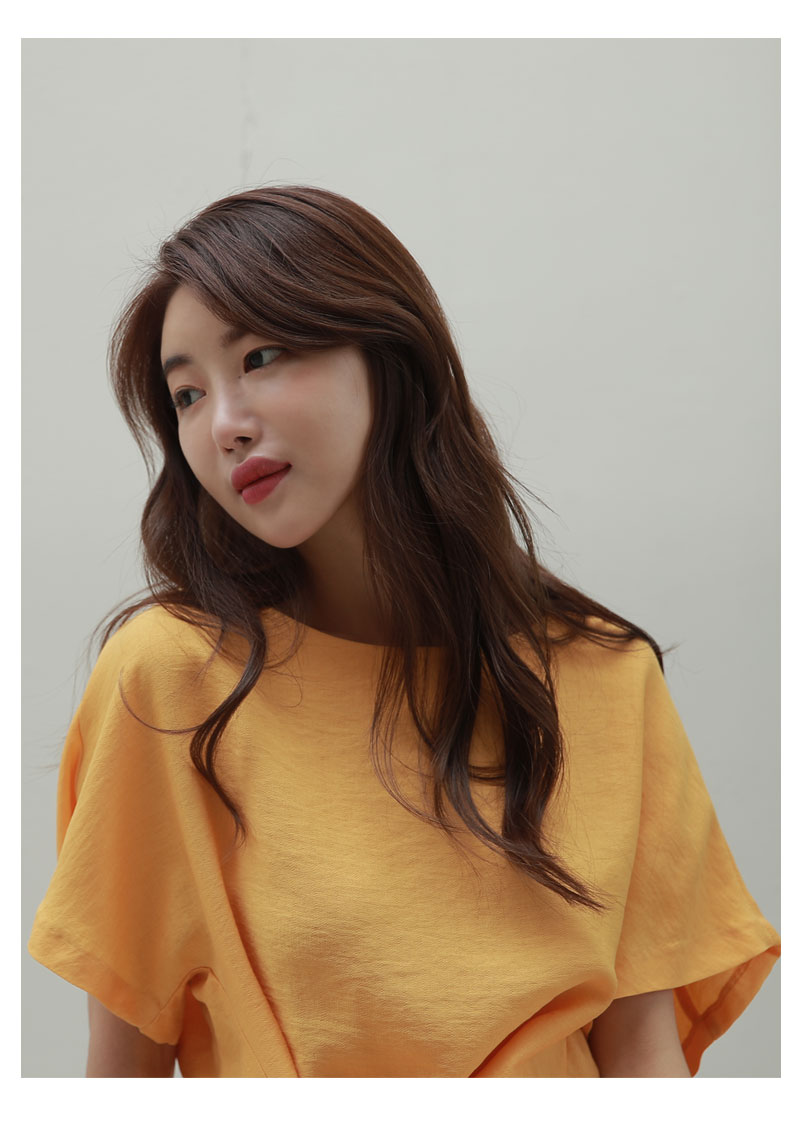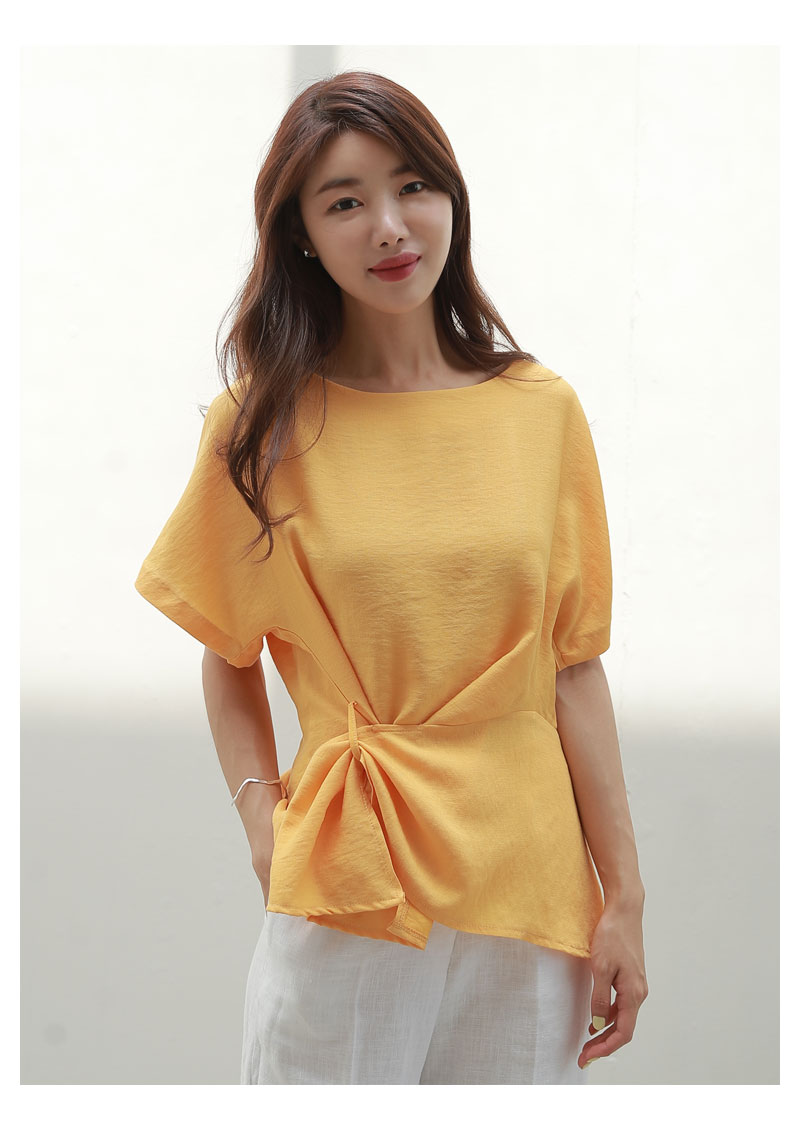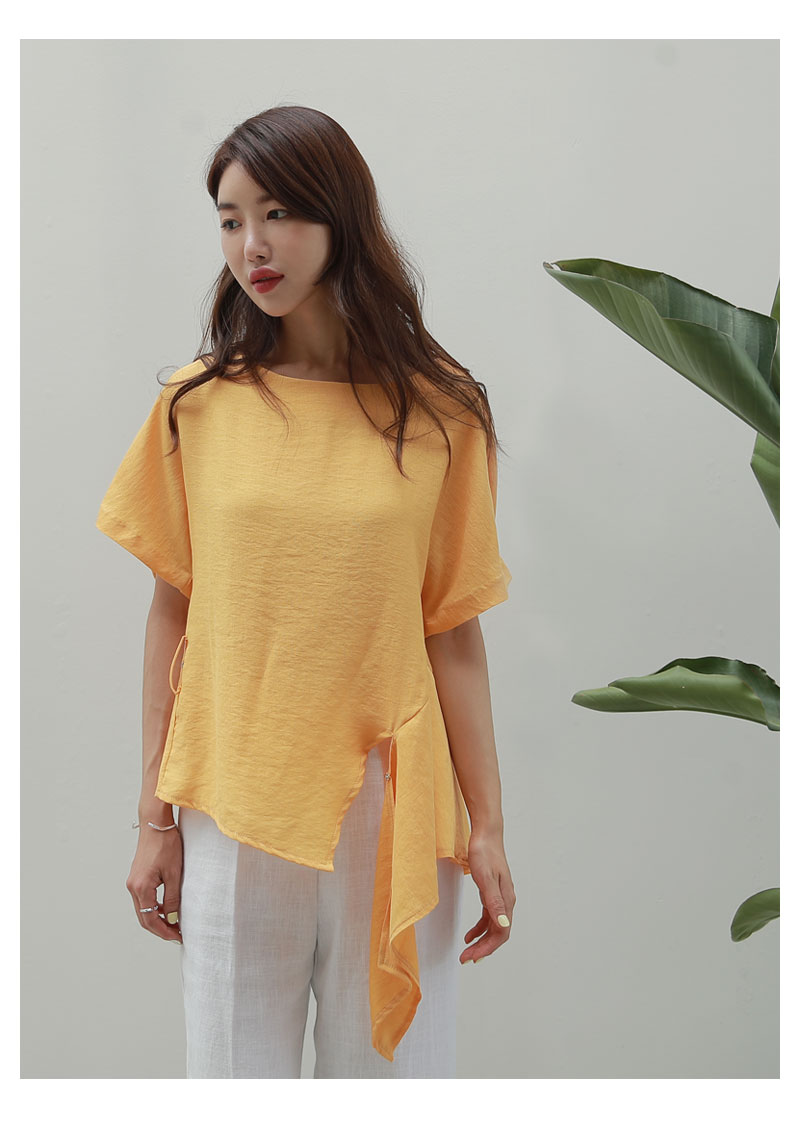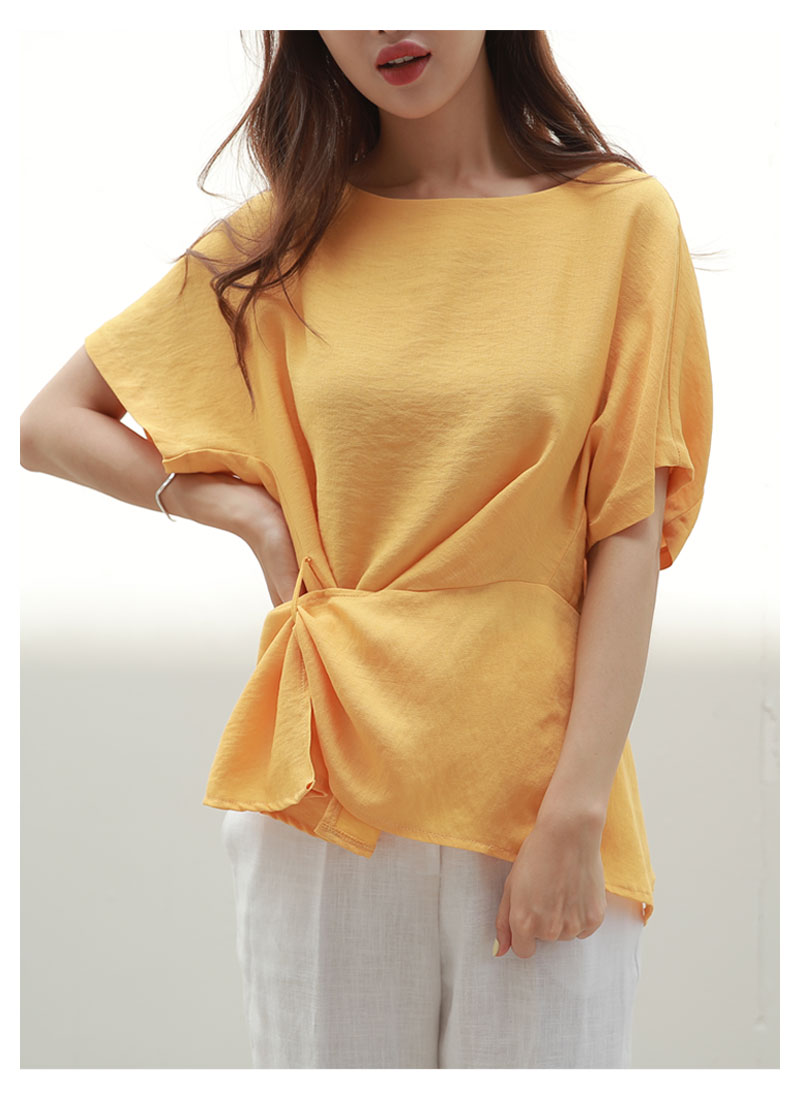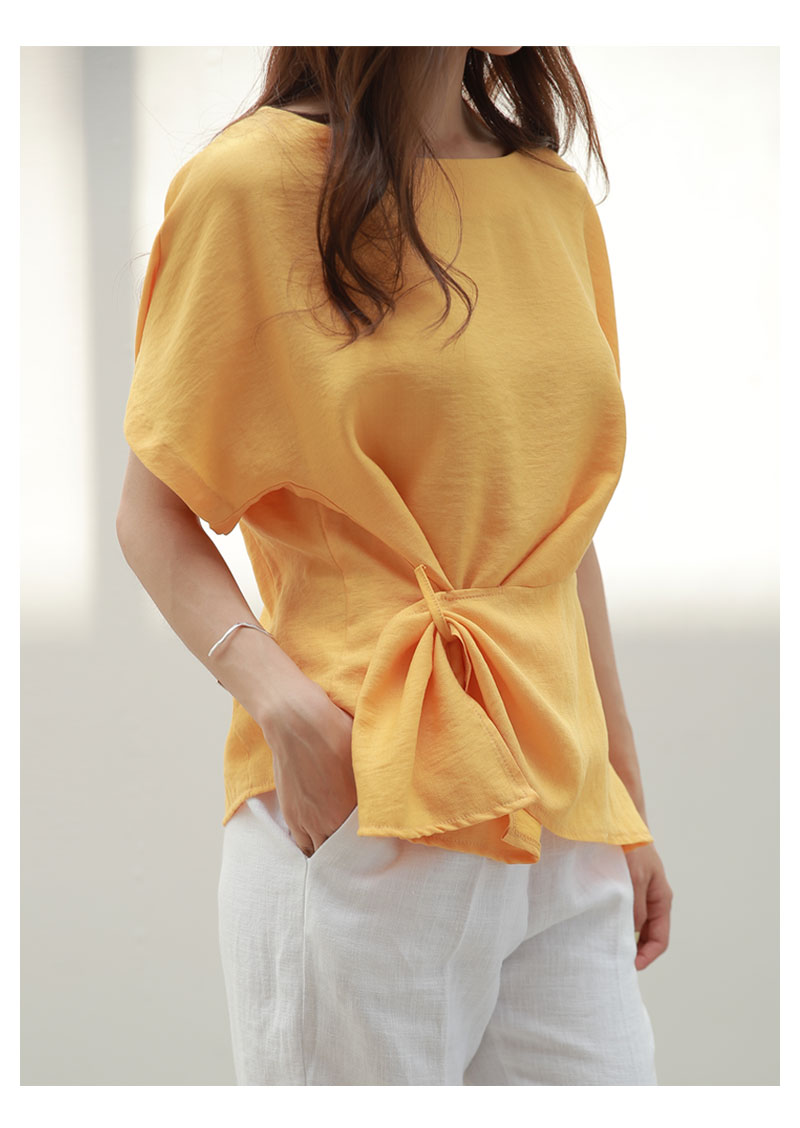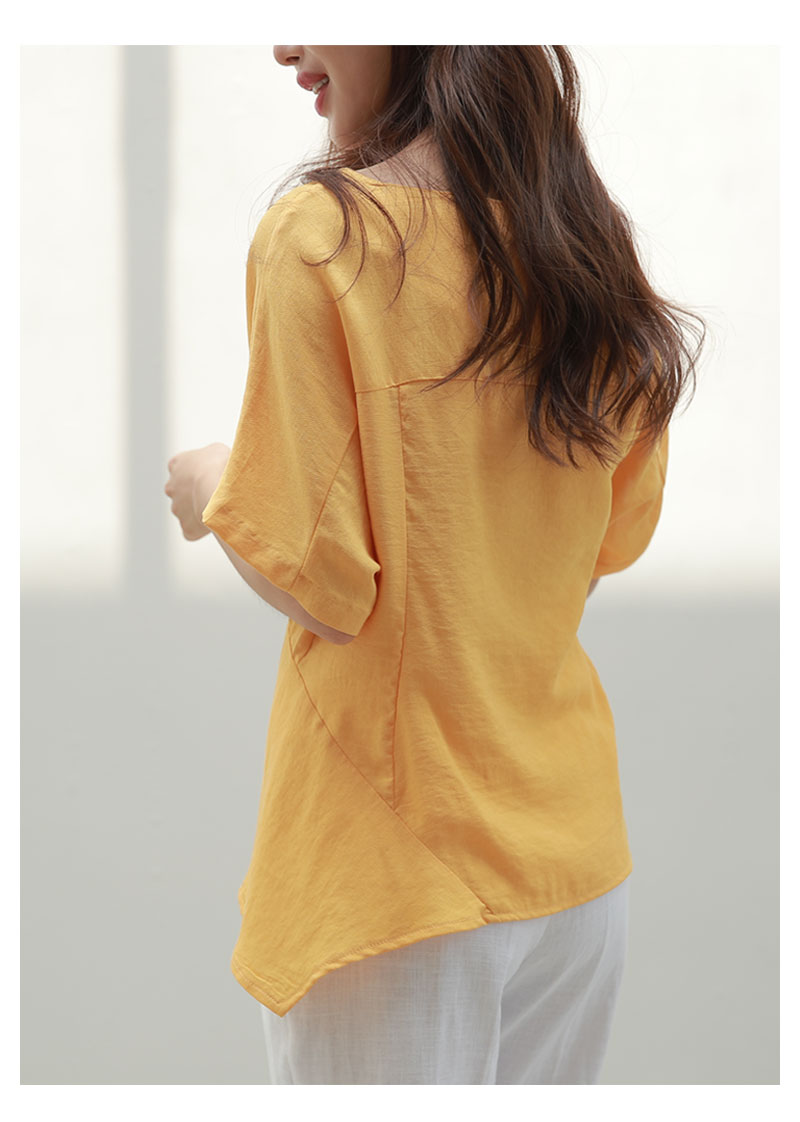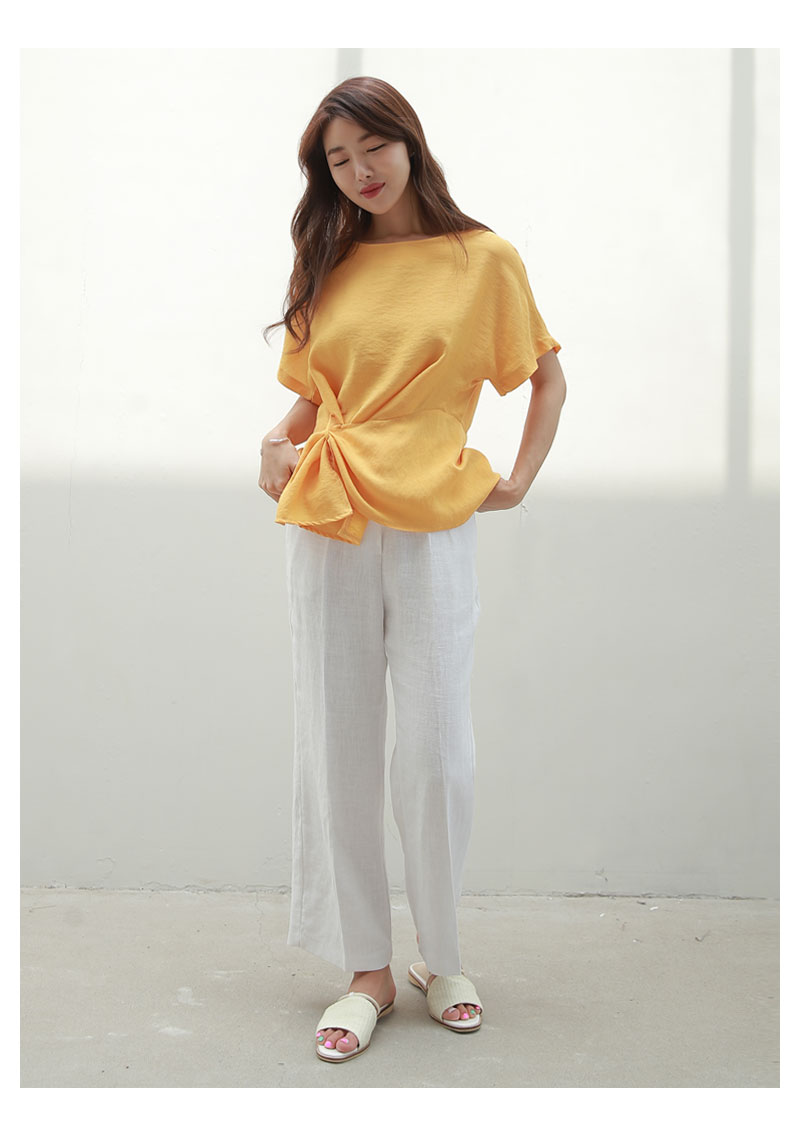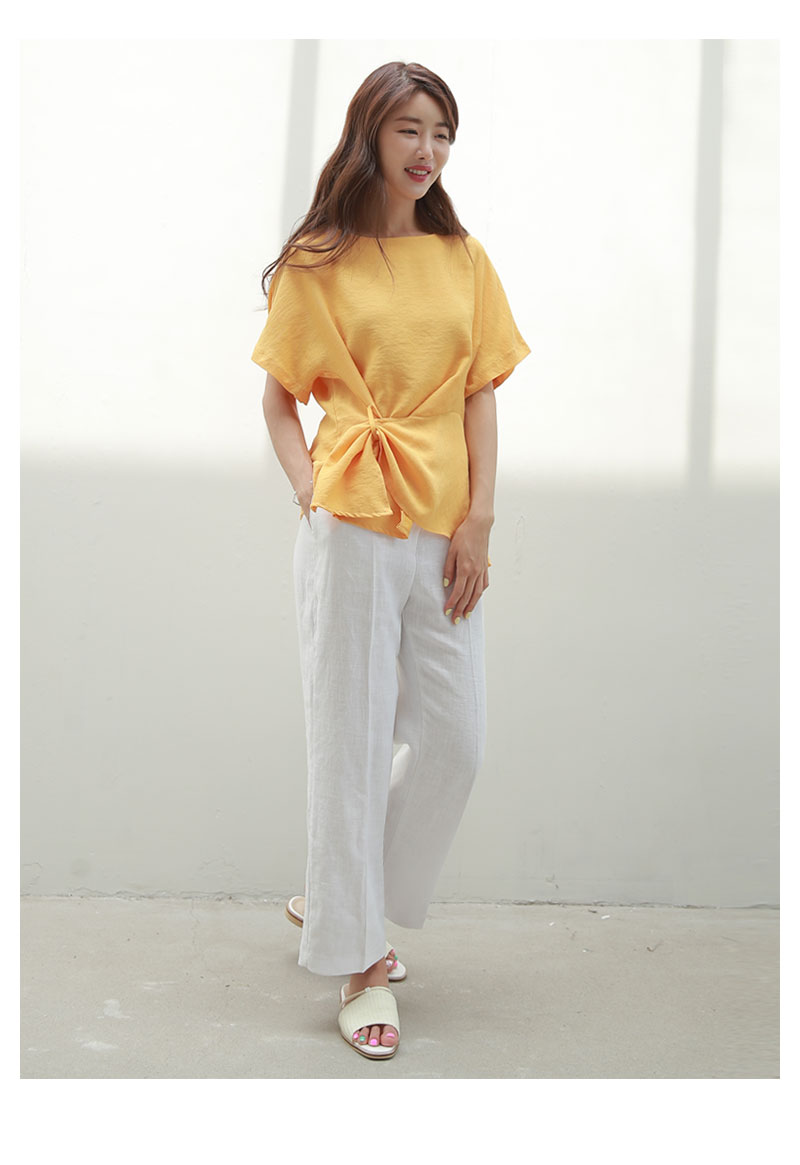 Detailed Info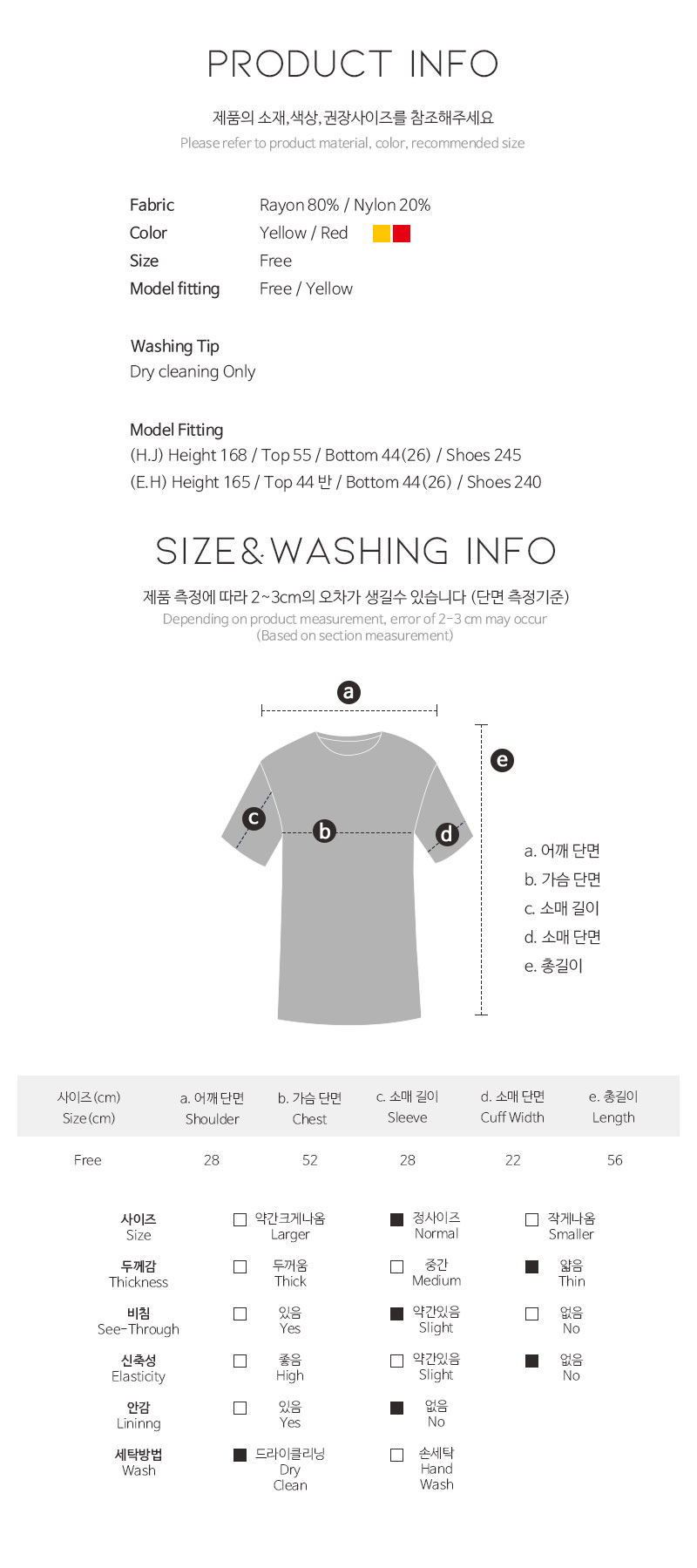 model Size