Description
Details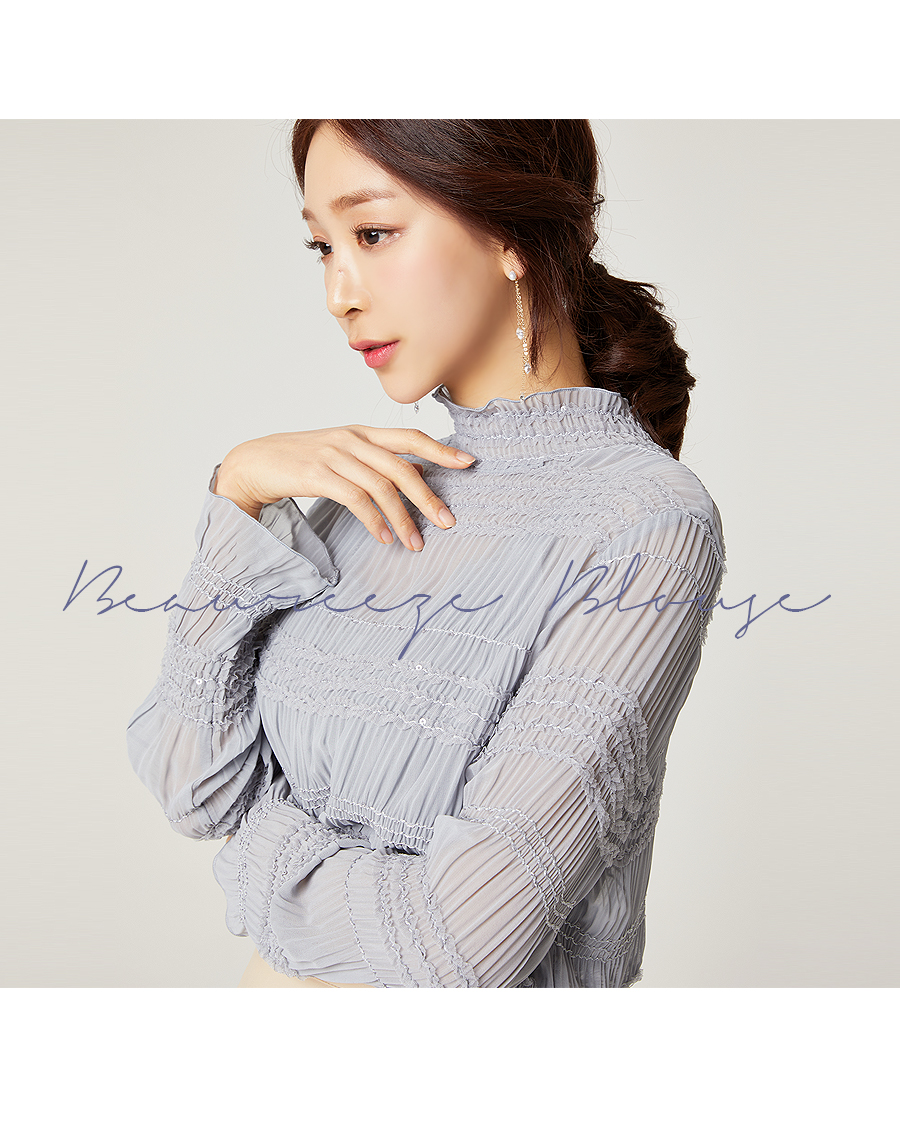 빛나는 레이스 블라우스 입니다.
여리여리한 레이스에 은은하게 반짝이는 스팽클 은 귀여운 느낌을 더해 줍니다.
기존의 레이스블라우스 와는 달리 주름을 잡는 라인에 신축성을 더해 통통하신 분들도 편한 착용이 가능하며 마감처리를 꼼꼼하게 하여 퀄리티를 높였습니다.
네크라인까지 올라오는 레이스와 차르르 떨어지는 팔 라인과 소매 프릴 디자인으로 러블리한 무드로 연출되며 네트뒷부분은 단추로 편안한 탈착용을 도와줍니다.
연핑크, 네이비, 아이보리로 준비되어 있는 제품입니다.

*
A see-through blouse that has various lace and shirring folds adorned with small embellishments that creates a romantic and cute look.
Unlike common lace blouses, its elastic material is comfortable to wear and move around in,
making the crease lines flexible to follow the bodyline without being suffocating.
The neckline and sleeves are also lined with shirring details and comes with a button at the back.
Available in Light Pink, Navy and Ivory.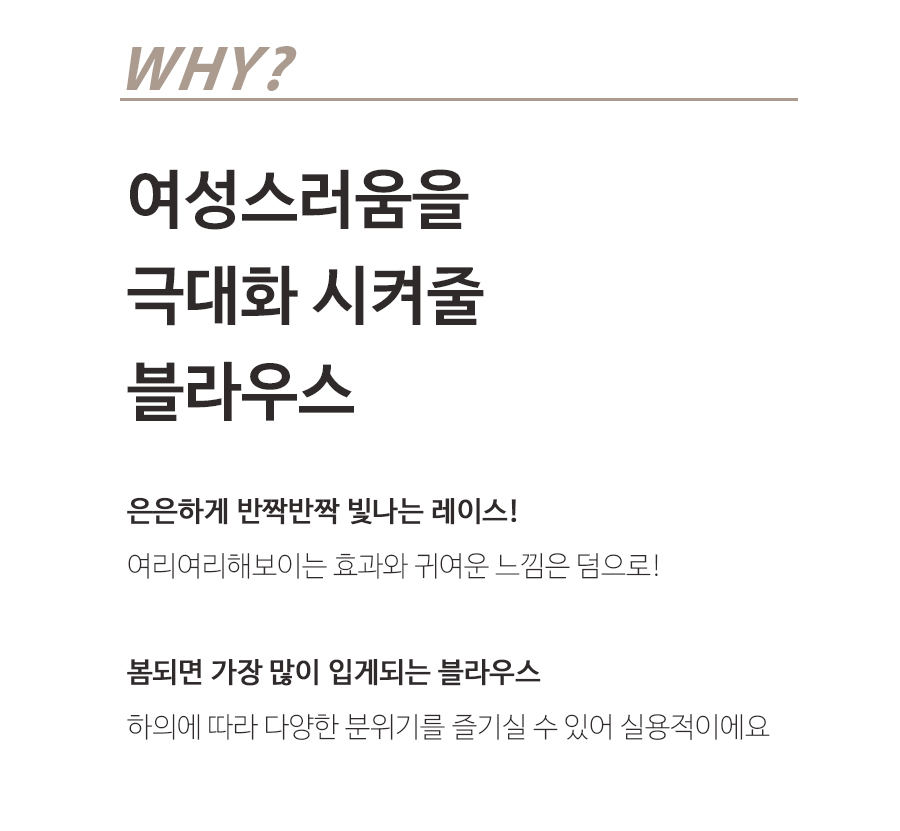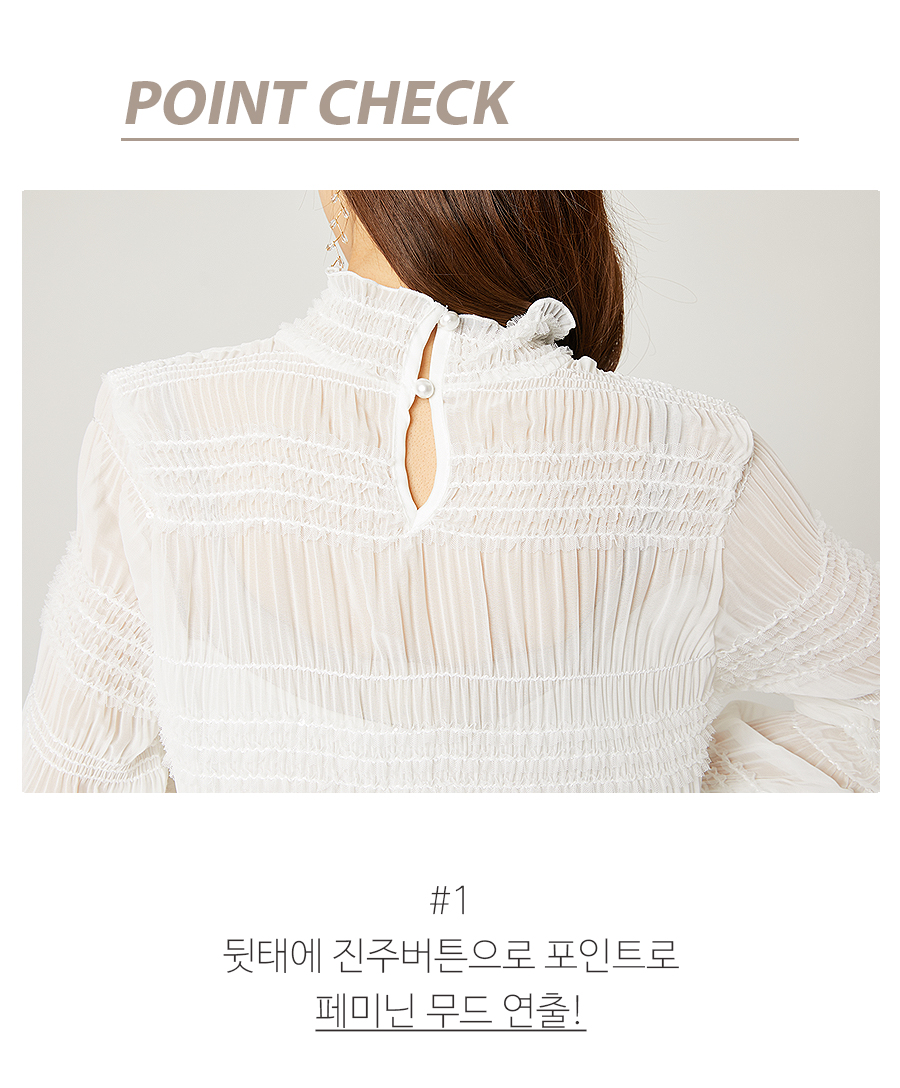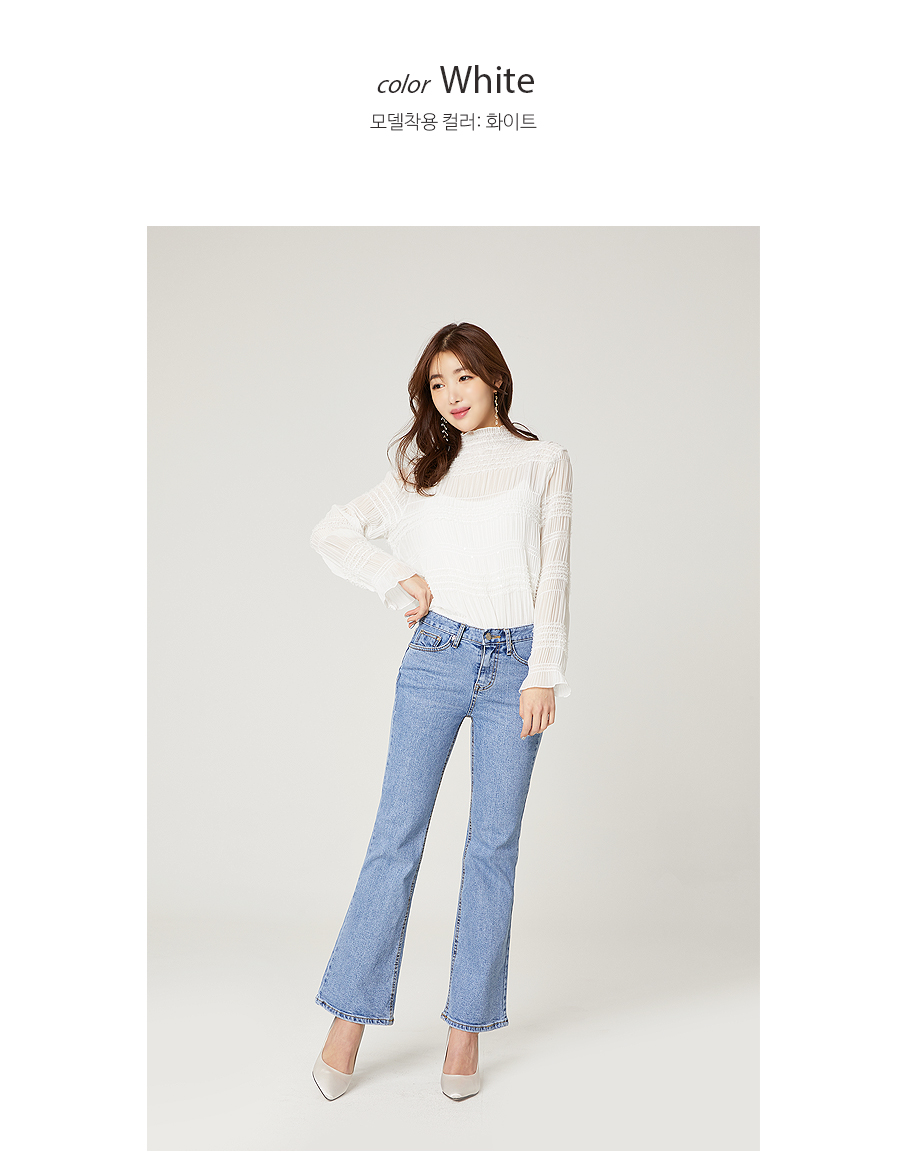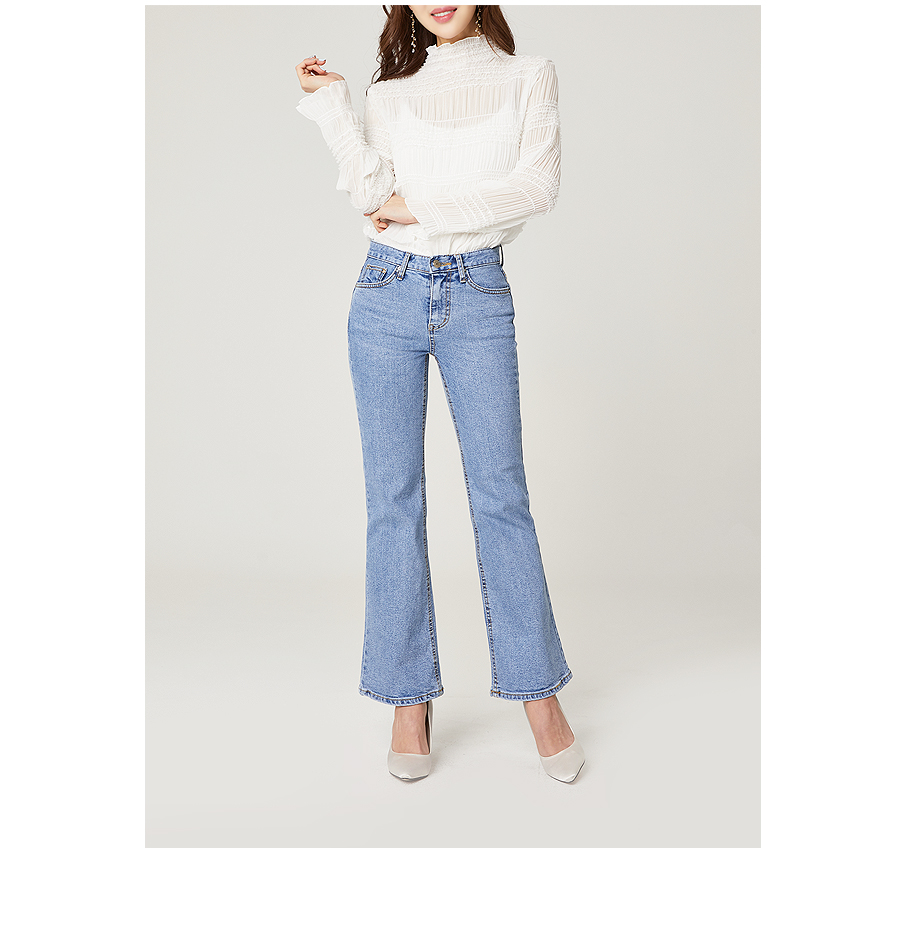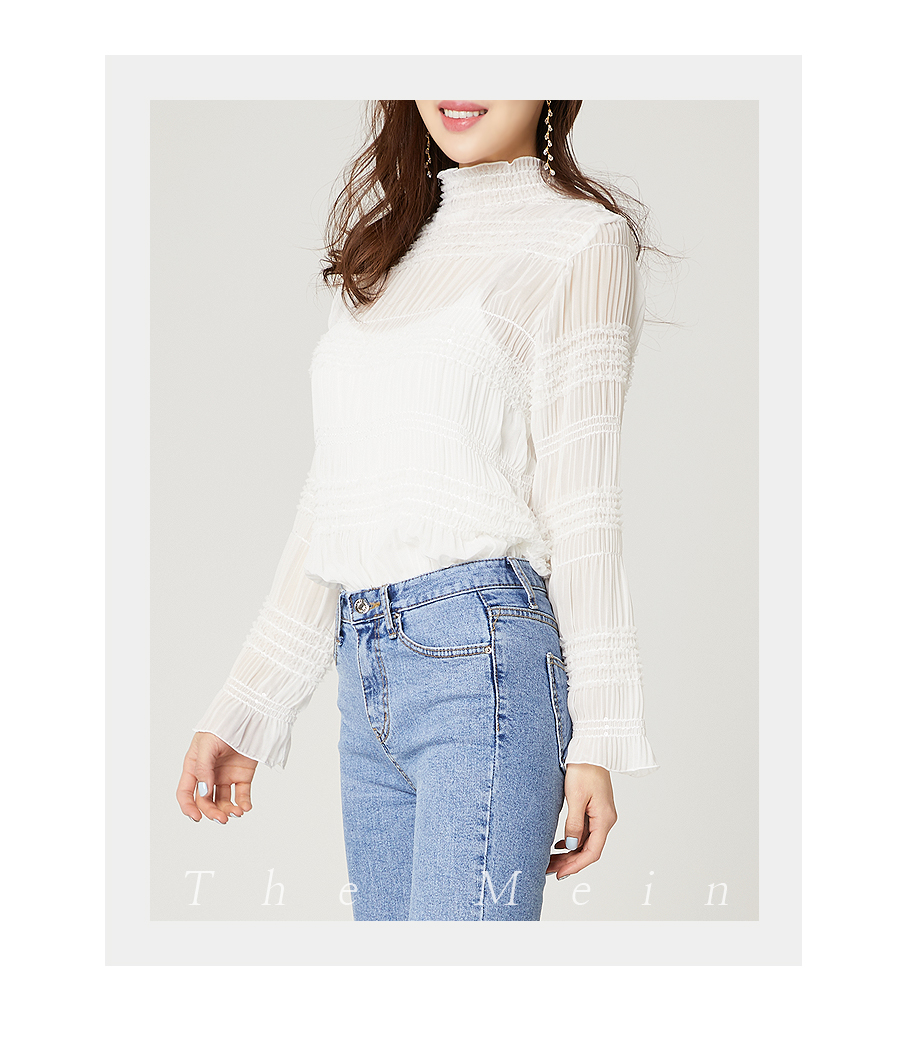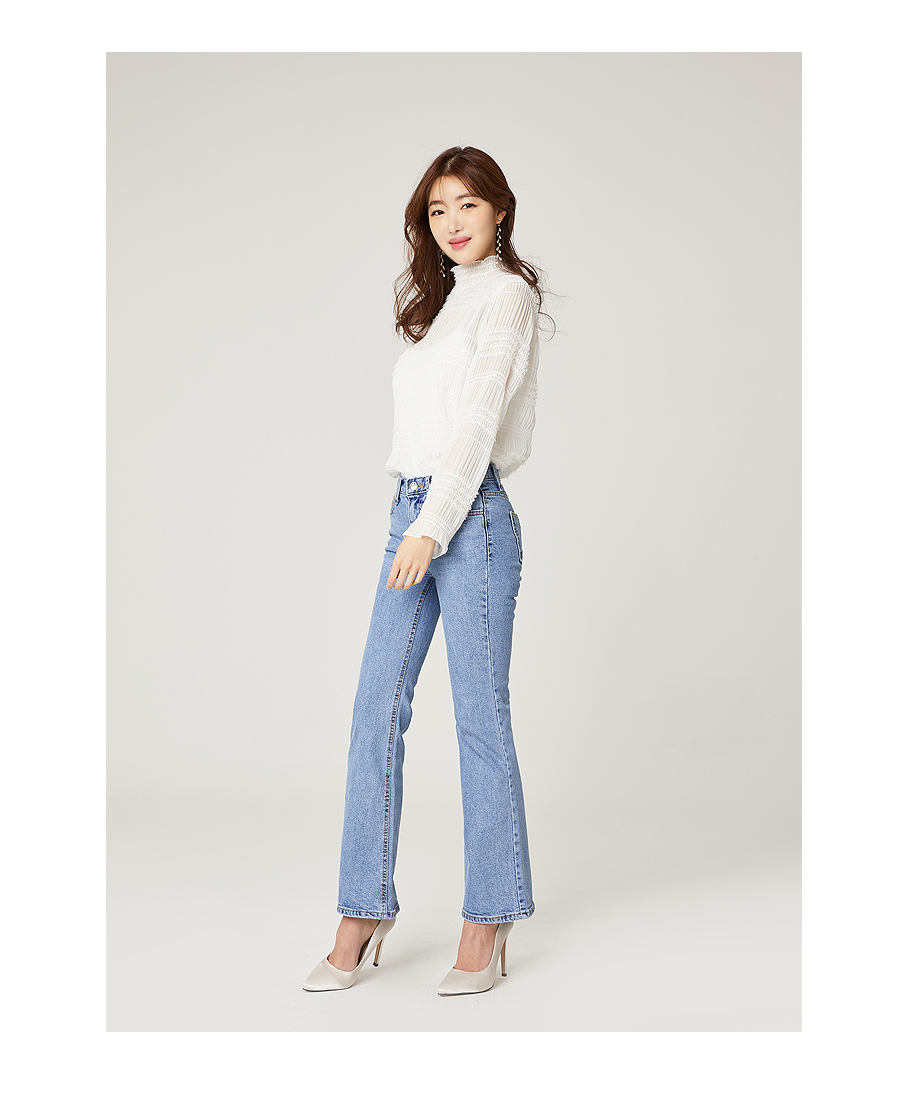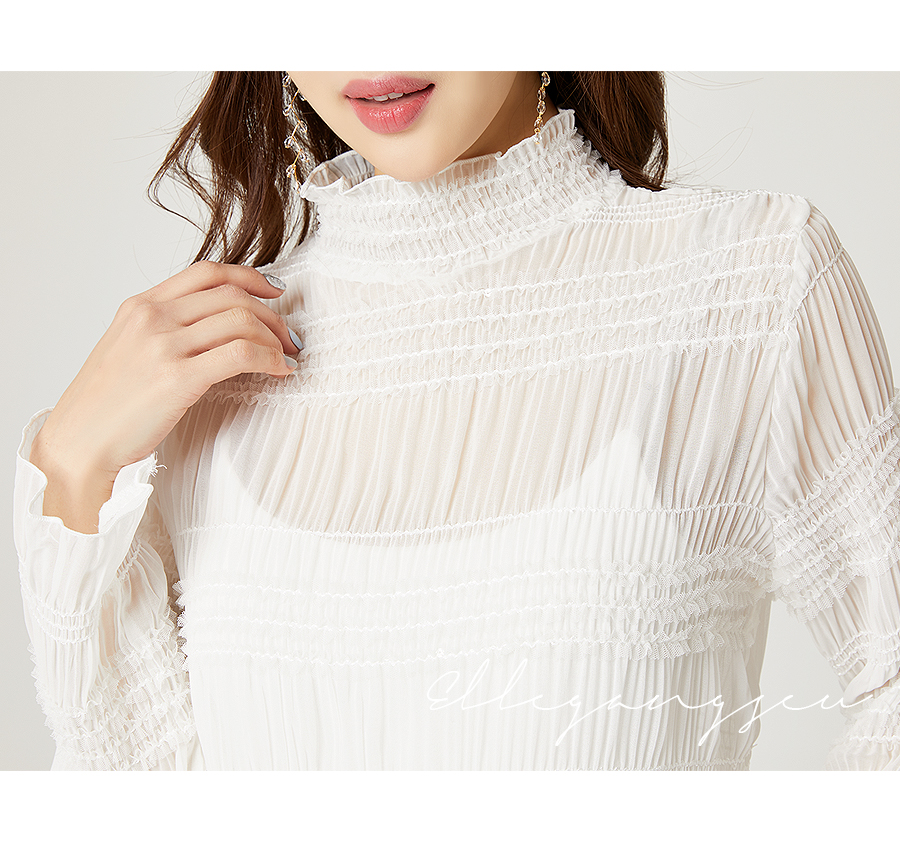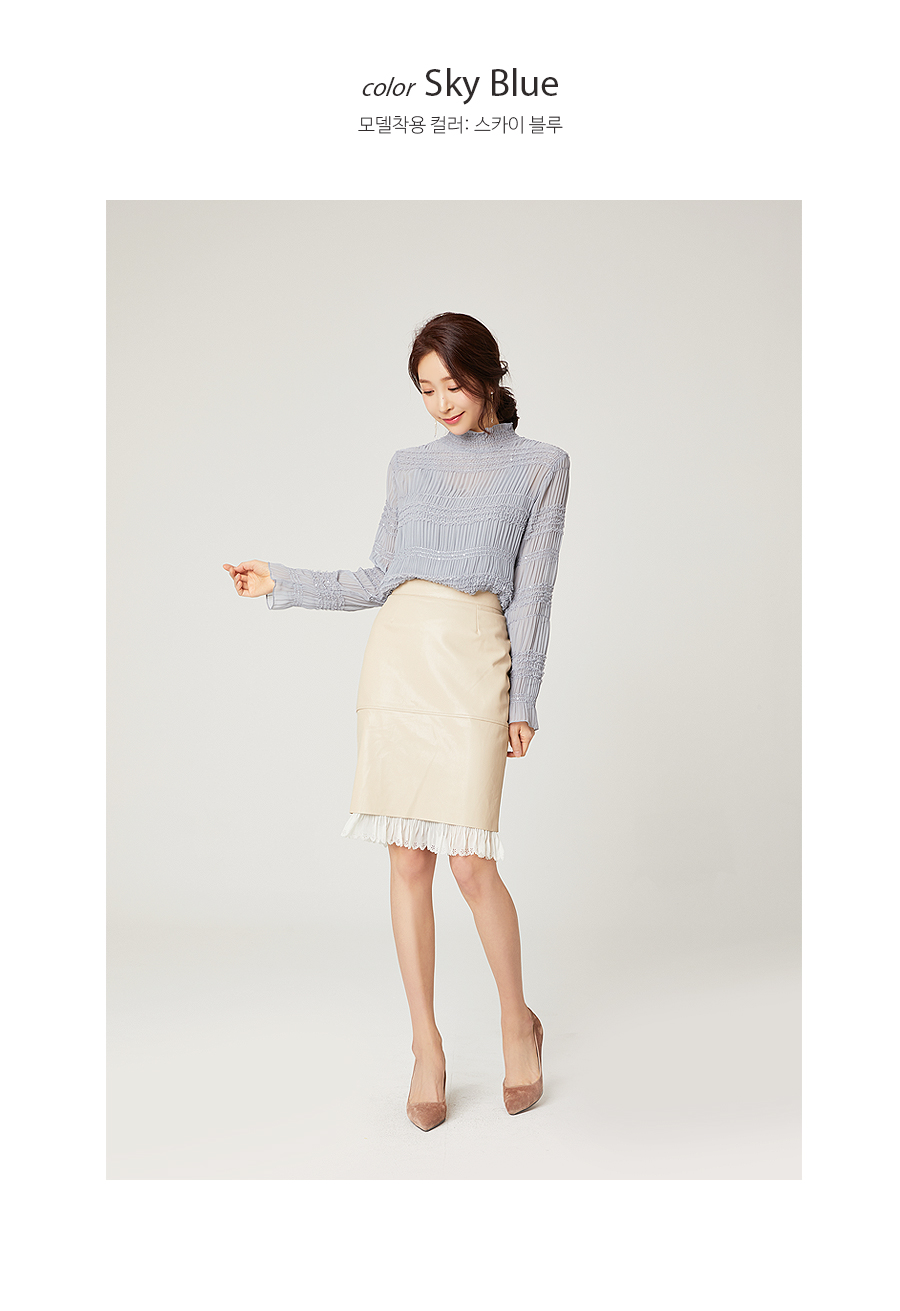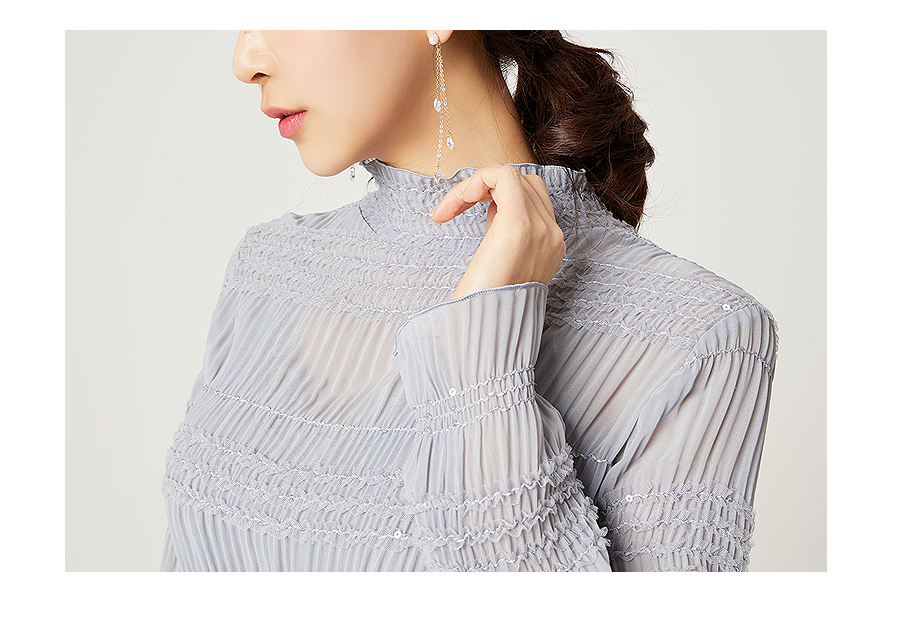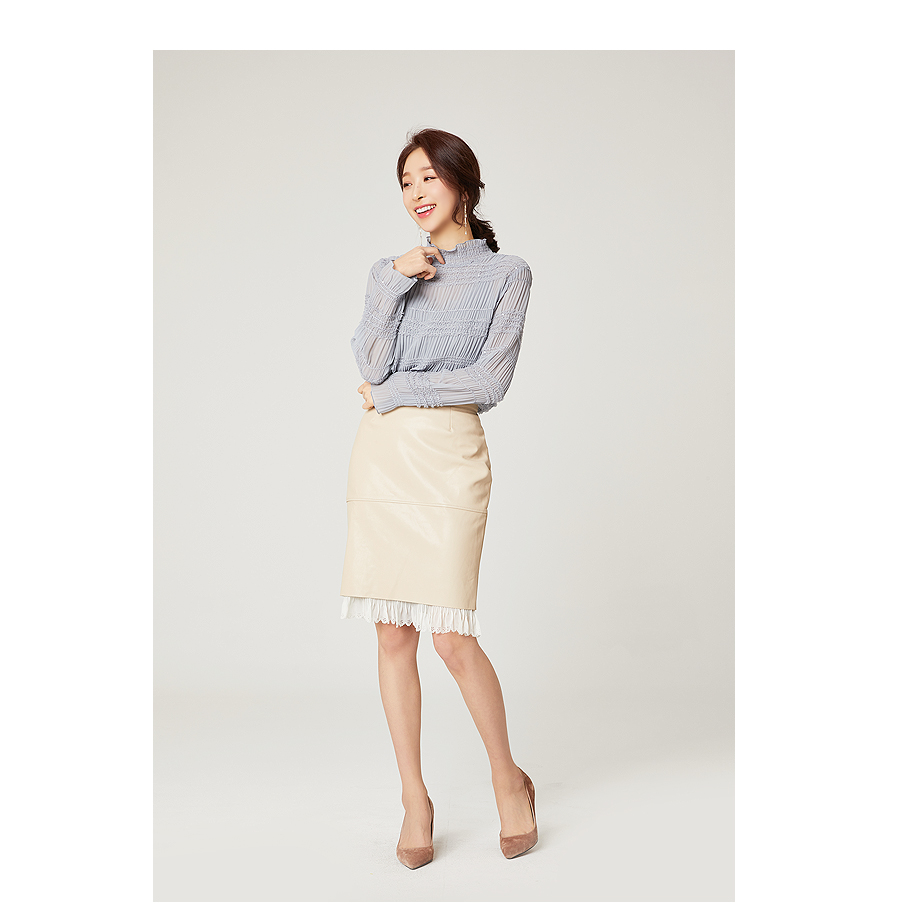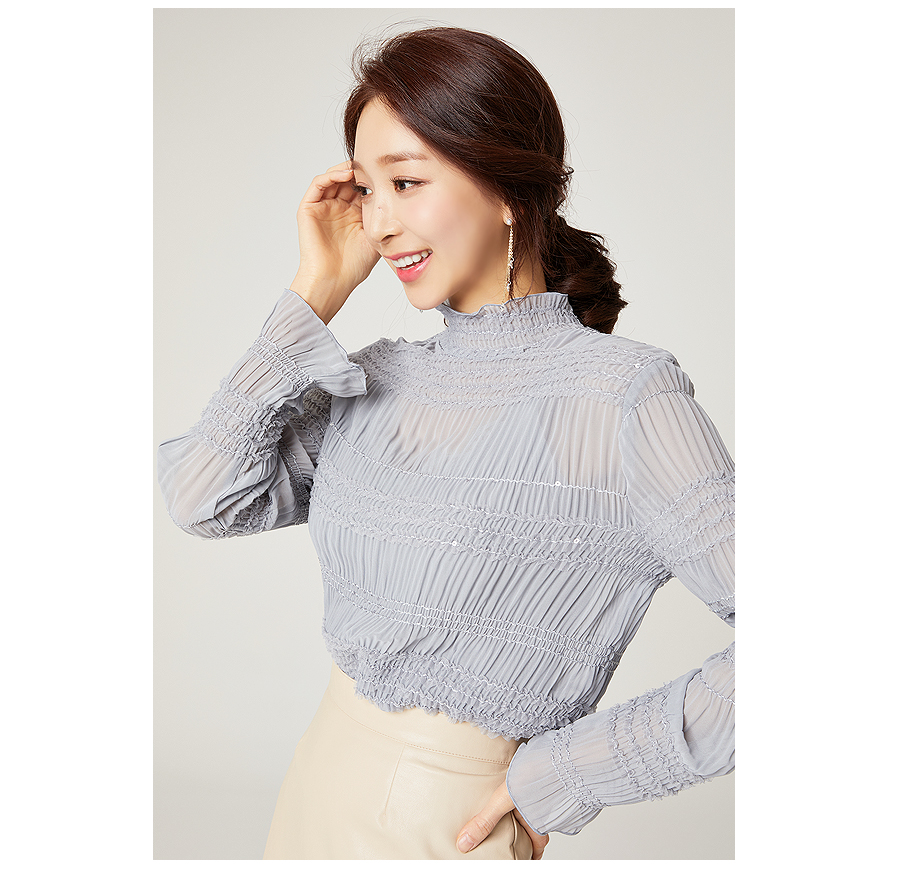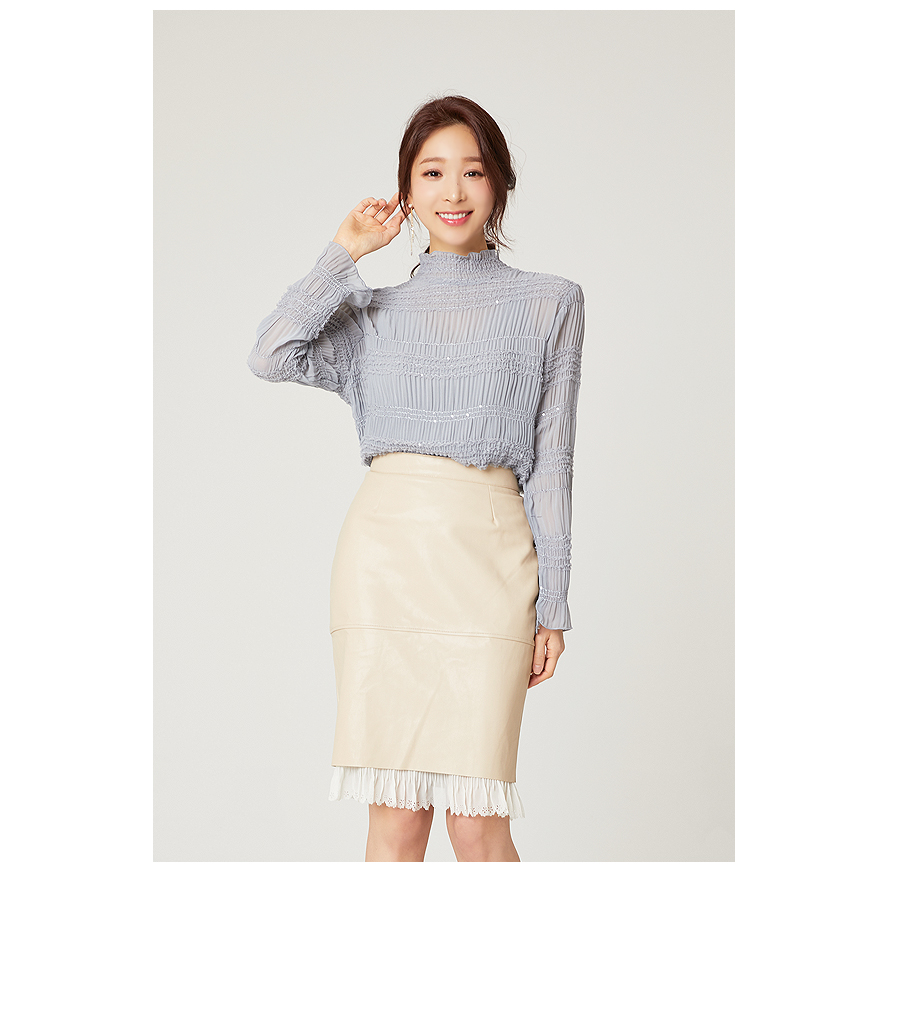 Detailed Info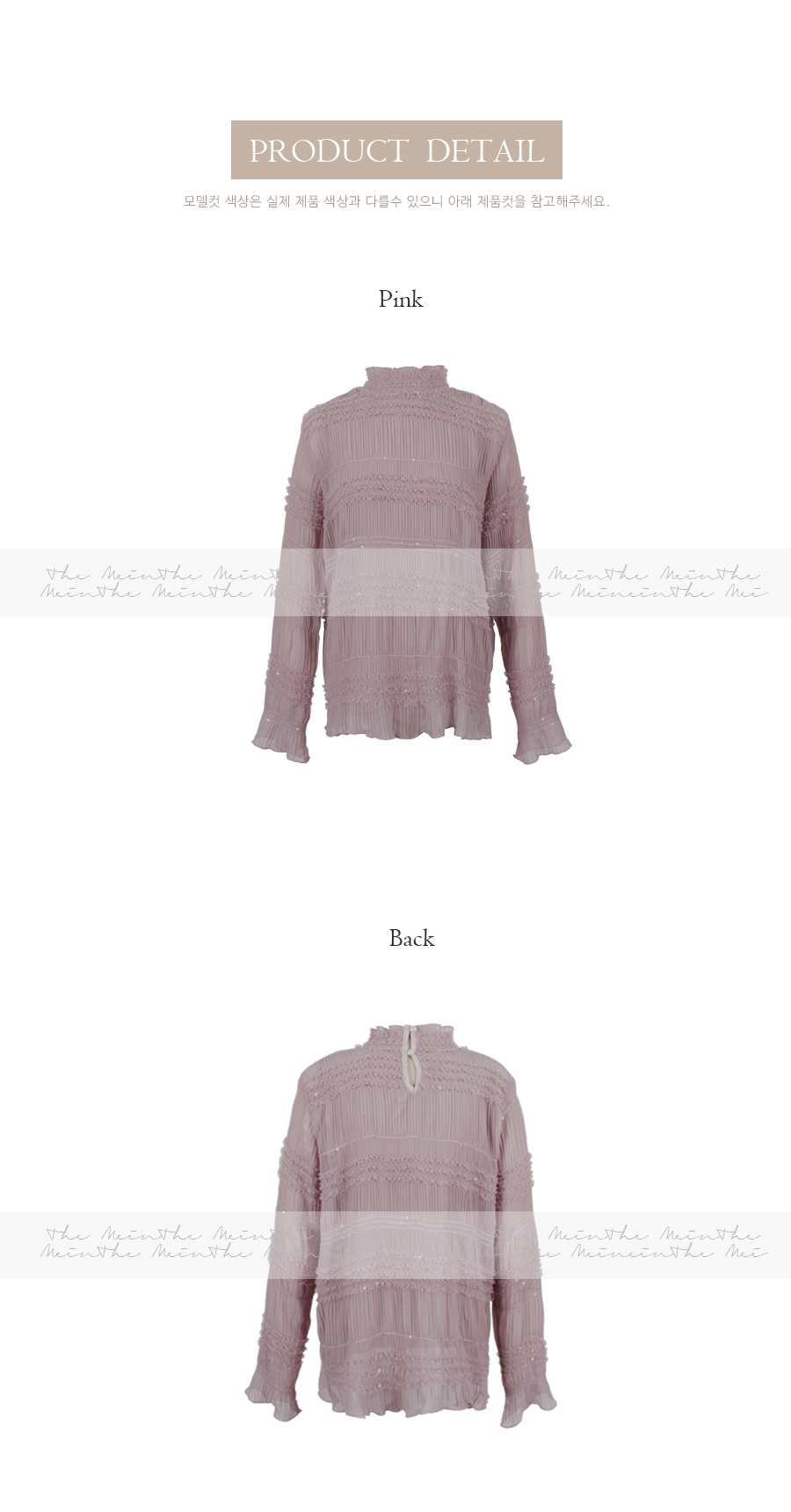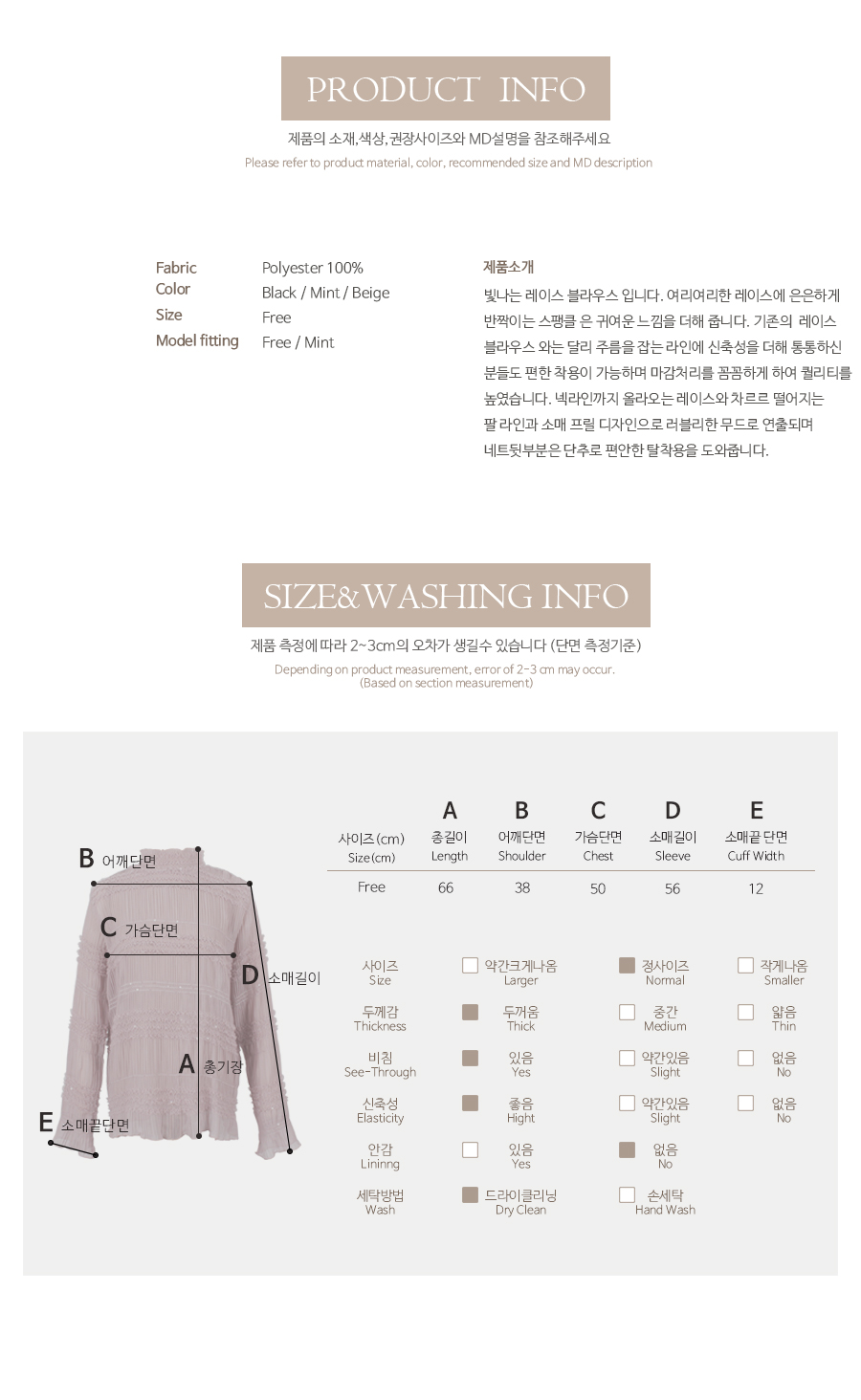 model Size