Description
Details
장미 패턴이 멋스러운 스커트를 소개할게요.
허리윗선까지 오는 하이웨스트 라인을
레그라인을 슬림하고 롱하게 연출해주며
허리선부분을 꽃잎같이 주름디테일을 주어
블라우스나 슬림한 민소매탑과도 잘 어룰리는 스커트입니다.
사이즈가 큰 장미 패턴으로 포인트를 주었으며
뒷부분에 트임이 있어 활동성이 뛰어난 상품입니다.
S, M, L의 3가지 사이즈로 선택이 폭이 넓은 상품으로
미인고객님들께 적극추천해드립니다.
*
  A stylish White skirt with rose pattern.
High-waist skirt that accentuates
the leg line while pleats at the waist highlights the waistline.
Pairs well with a blouse or sleeveless tops.
Available in sizes S, M and L.
A lovely piece we highly recommend!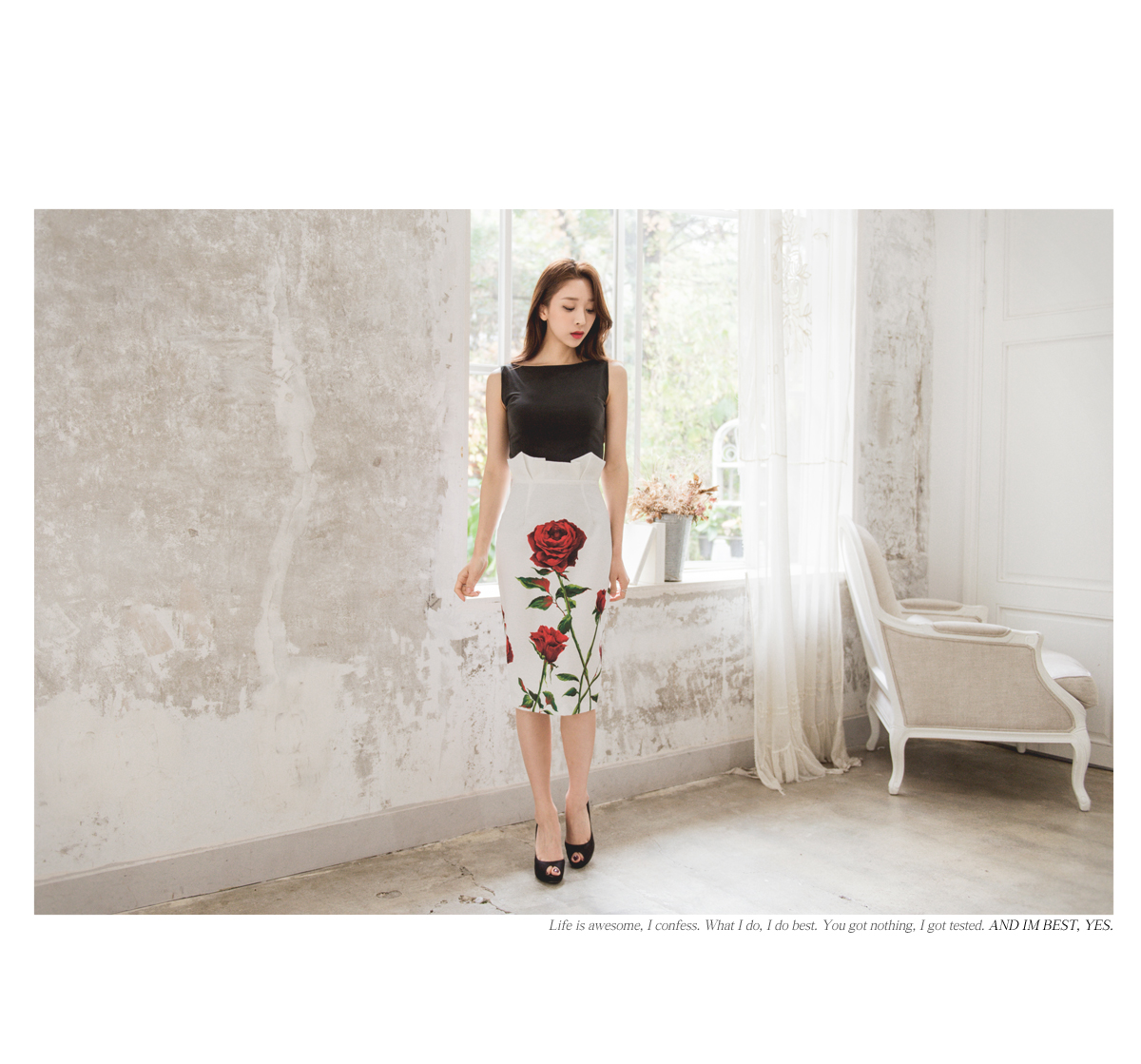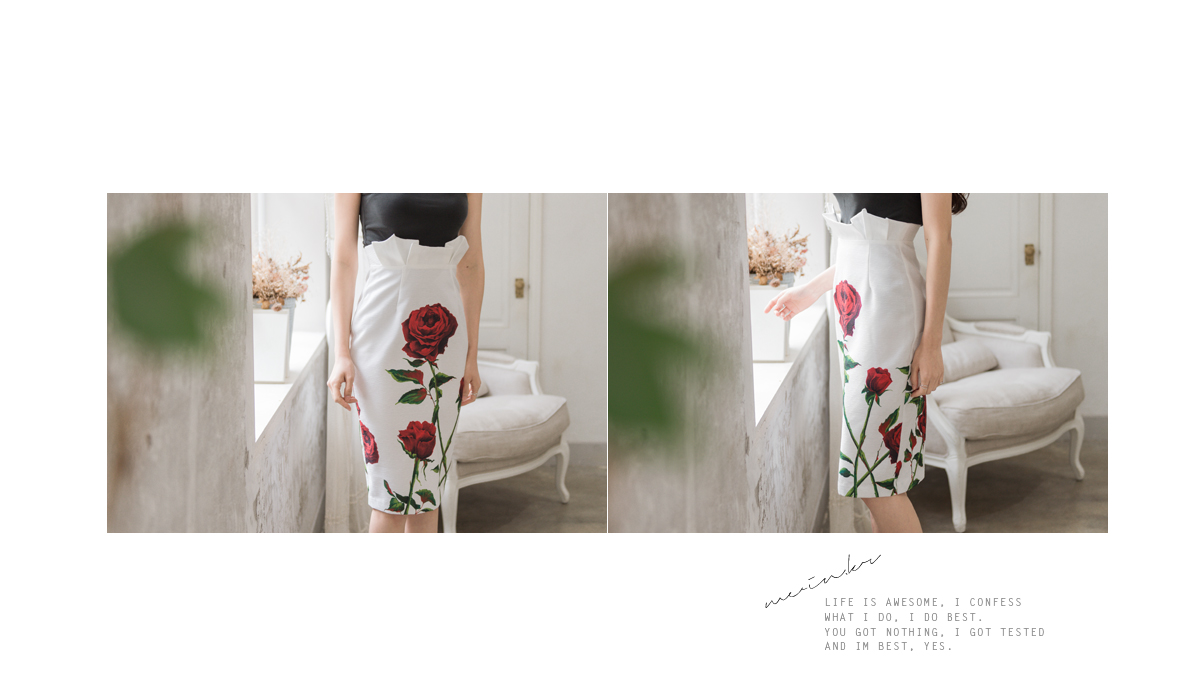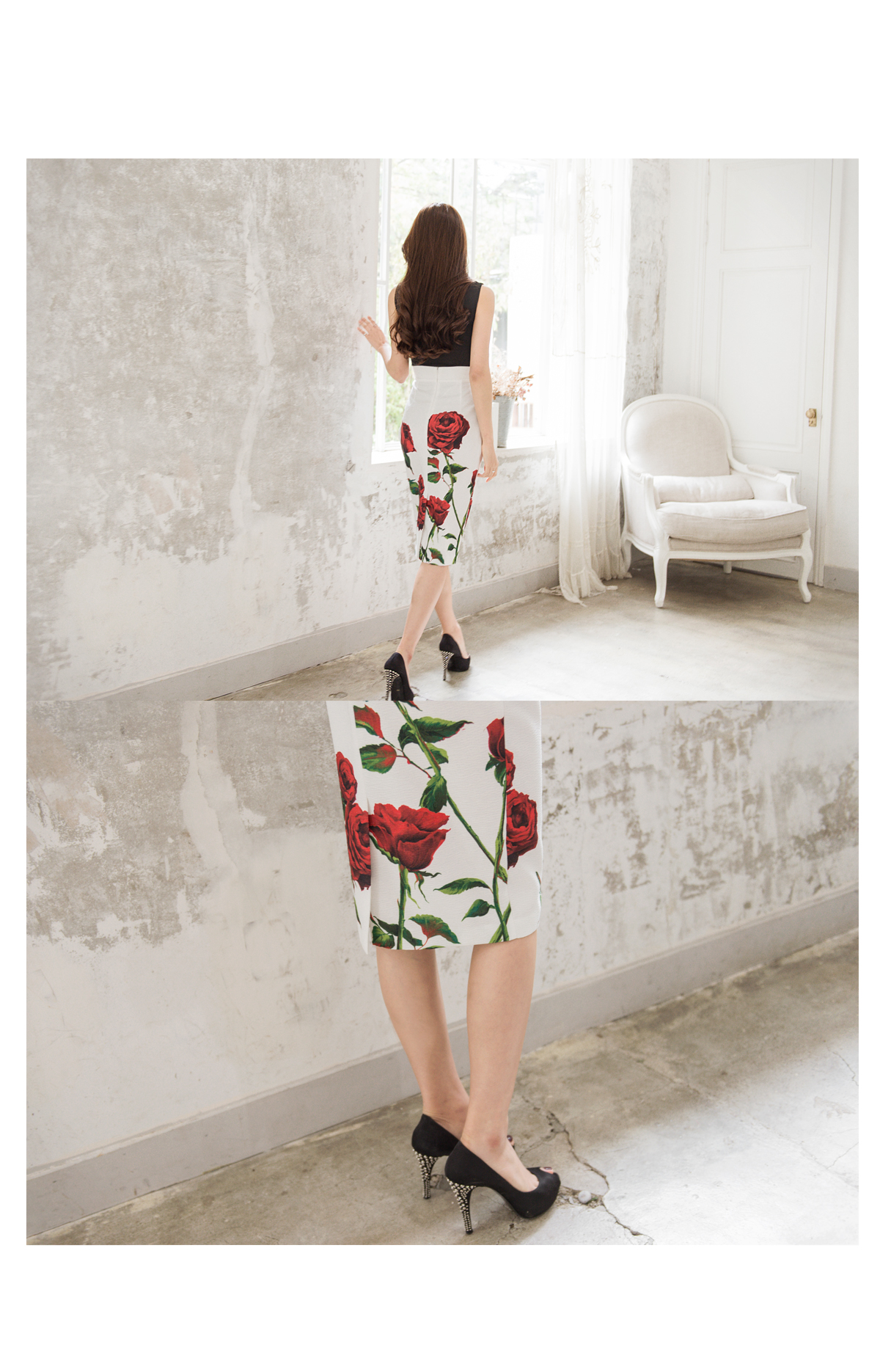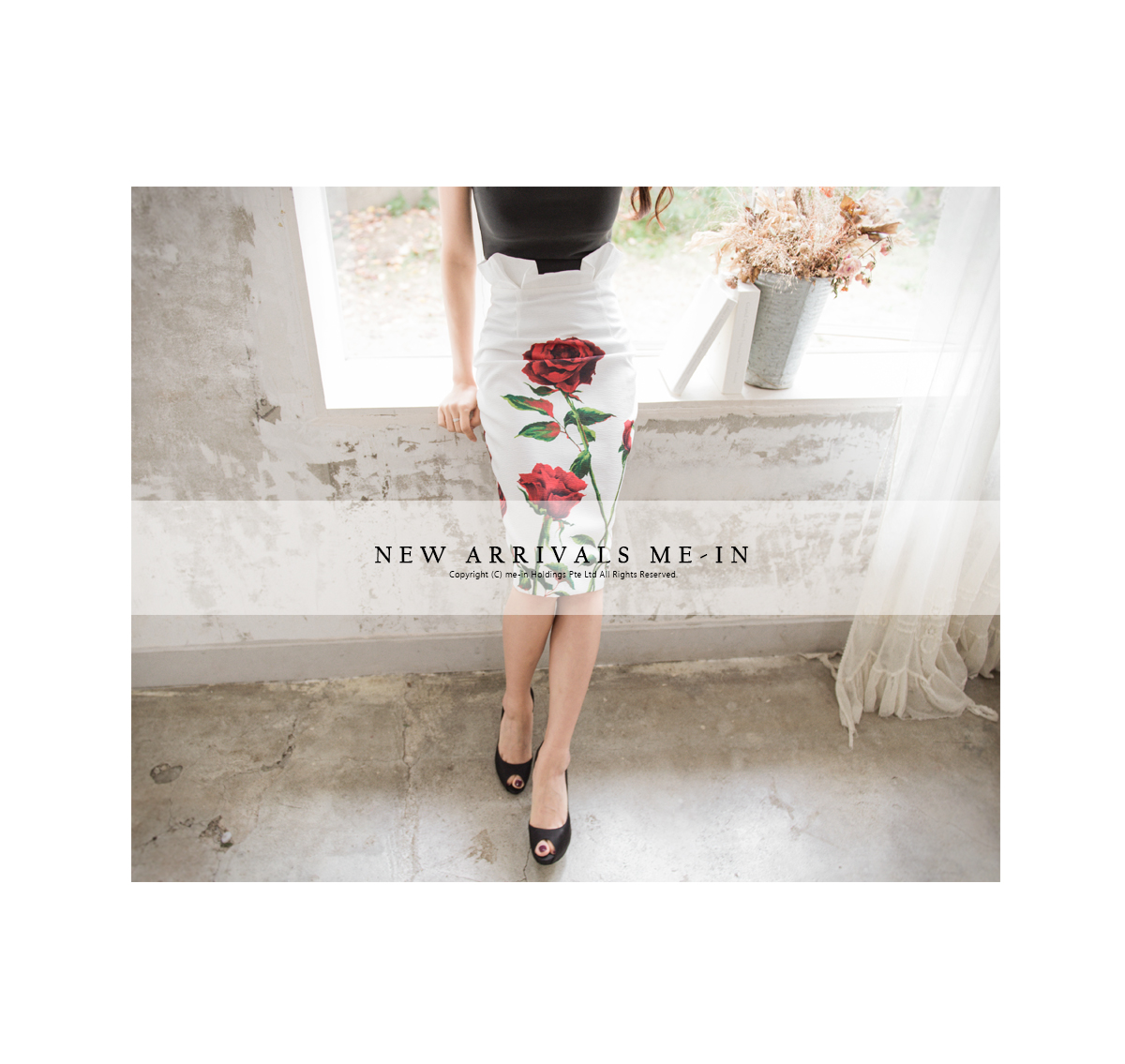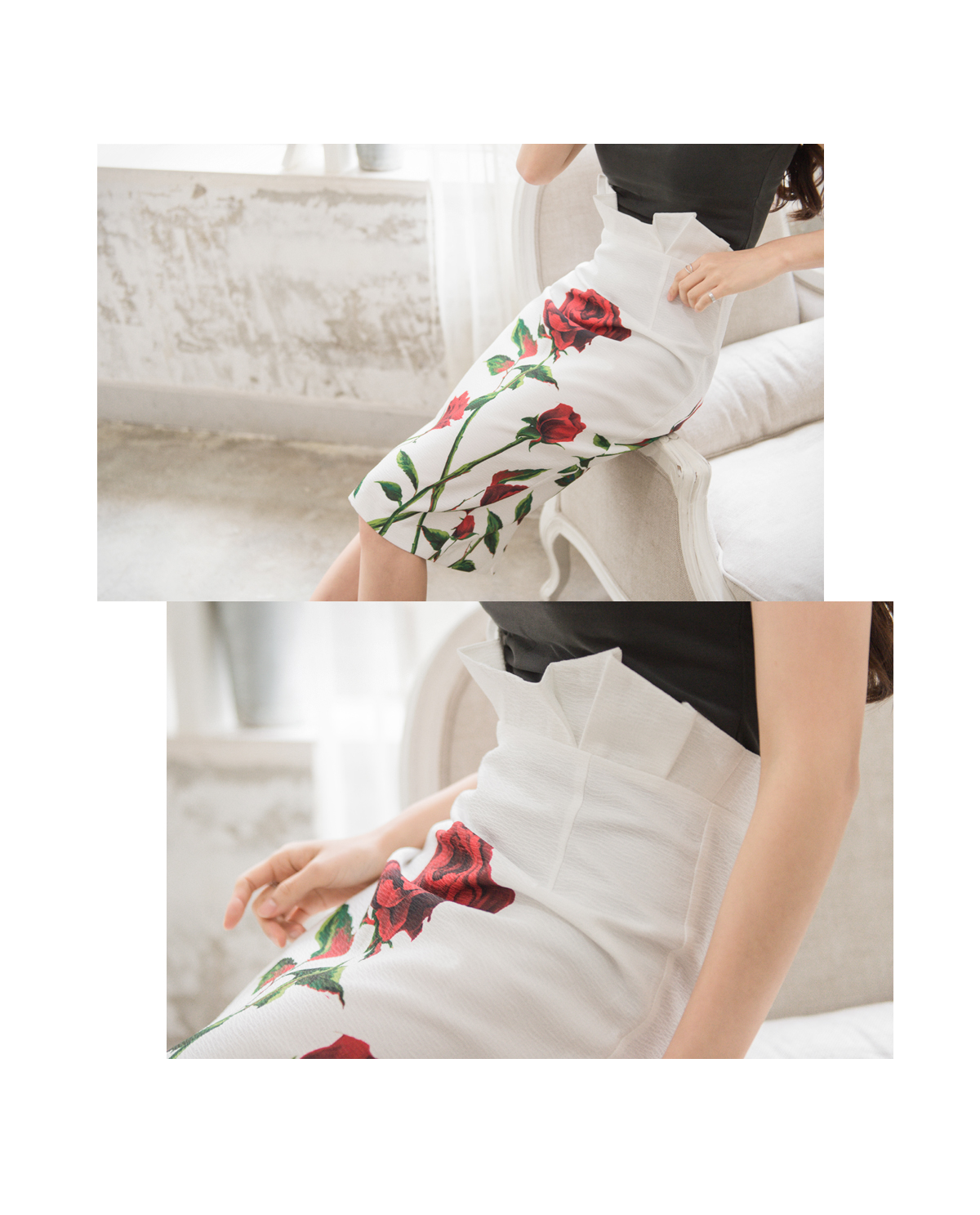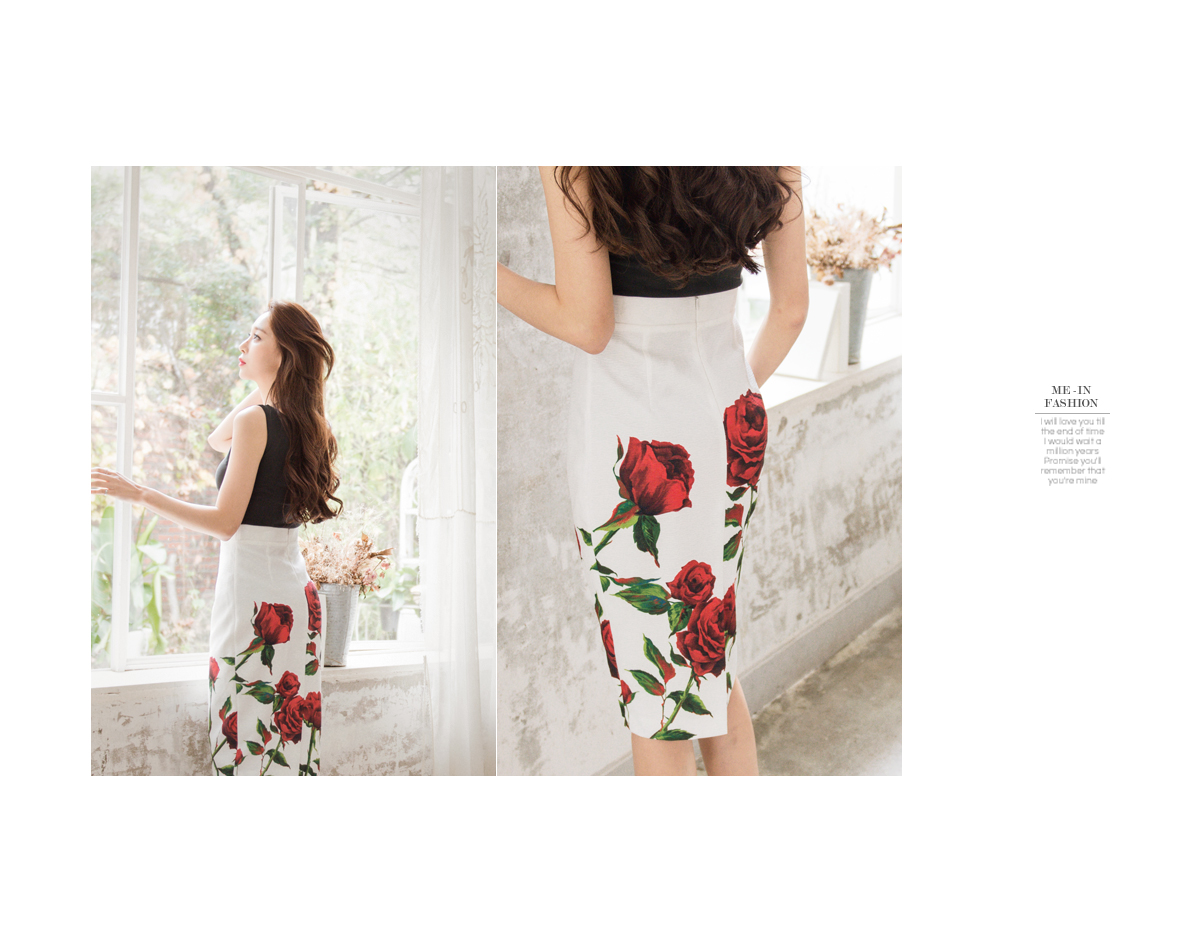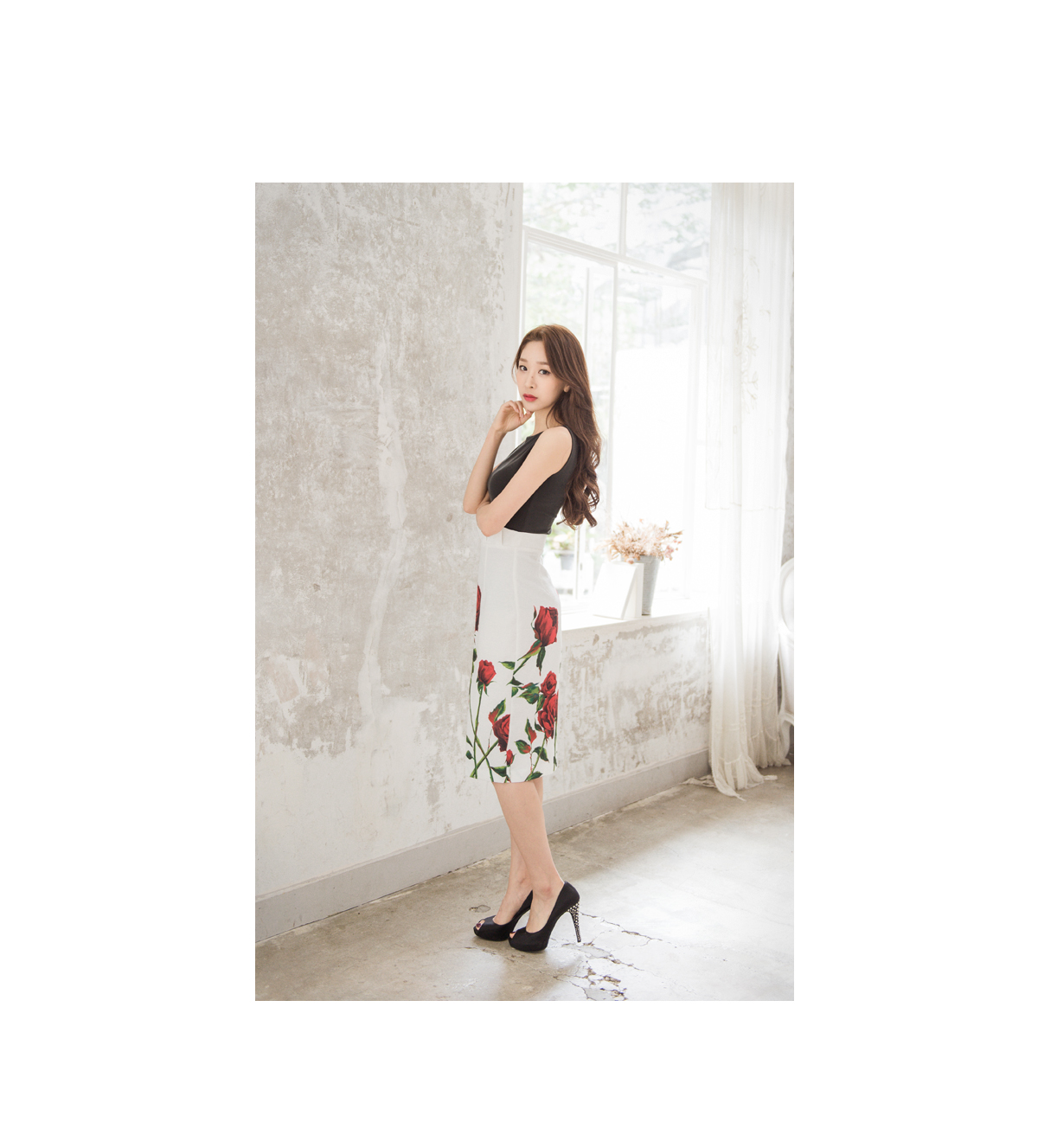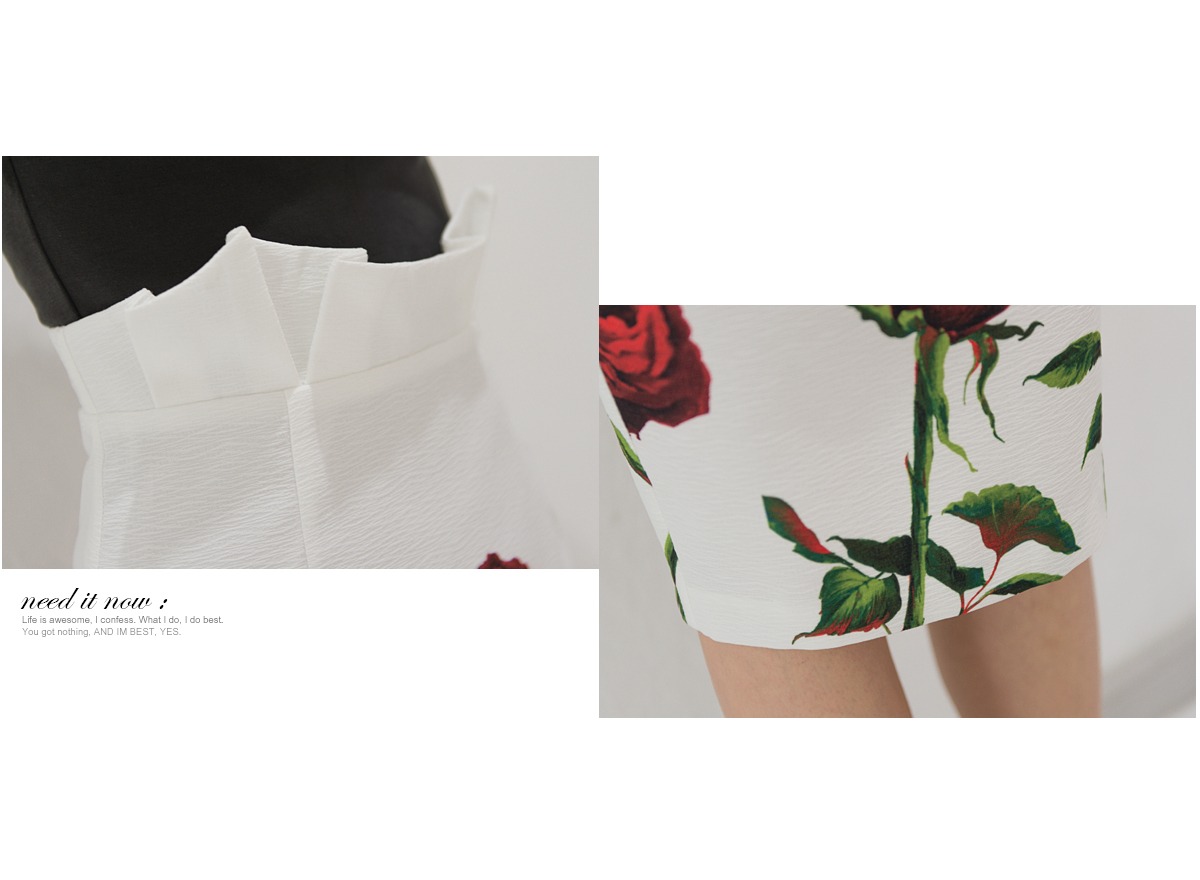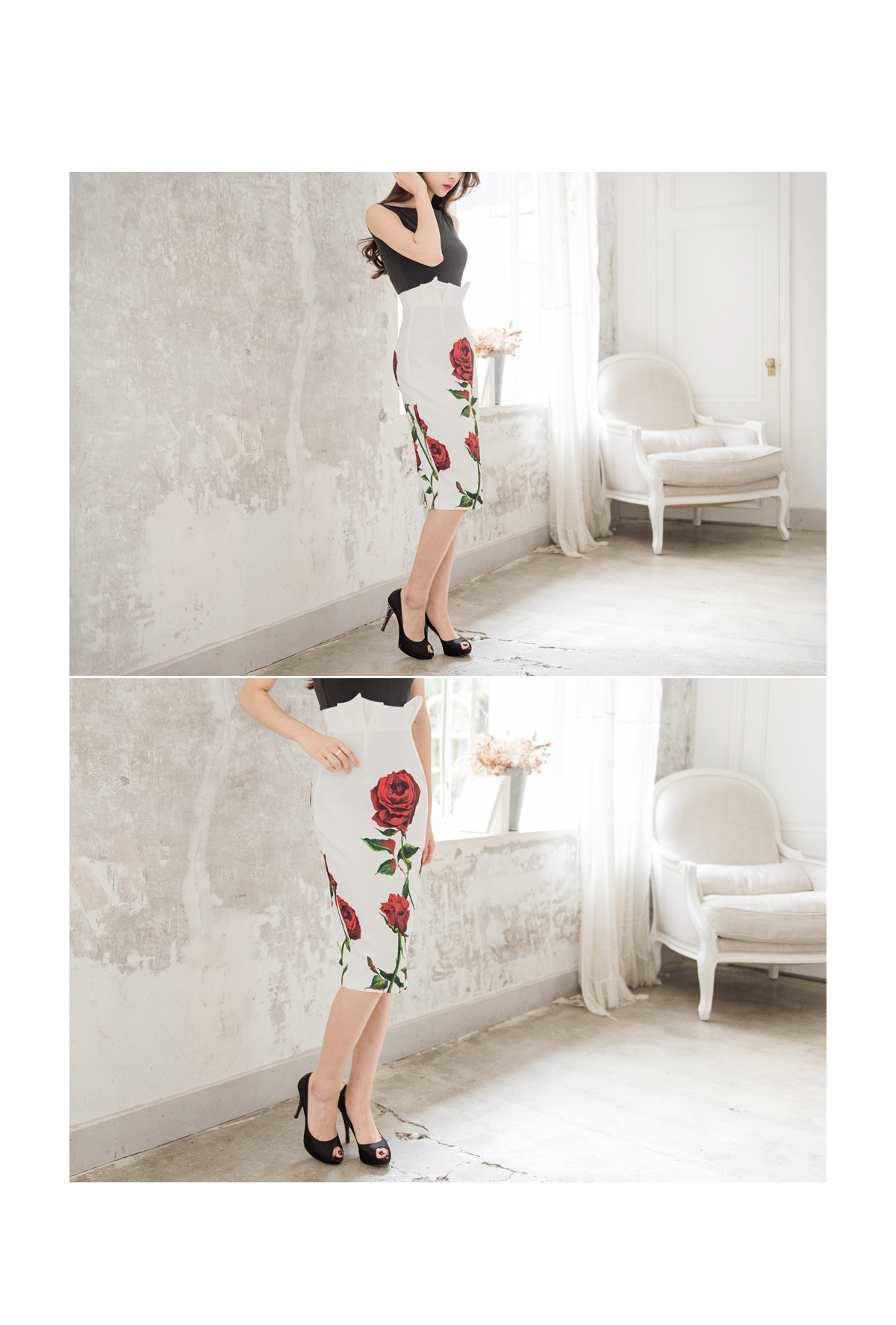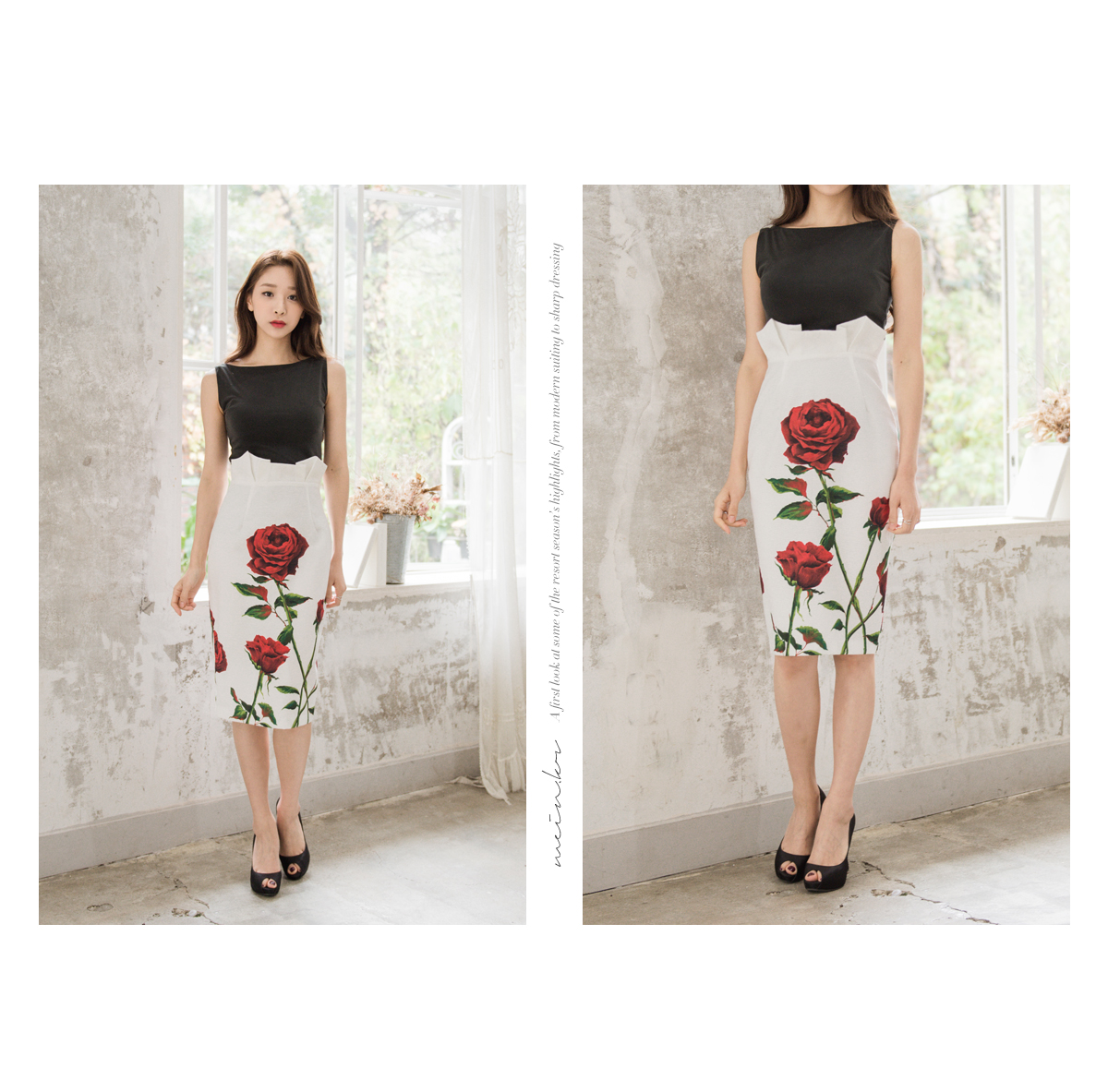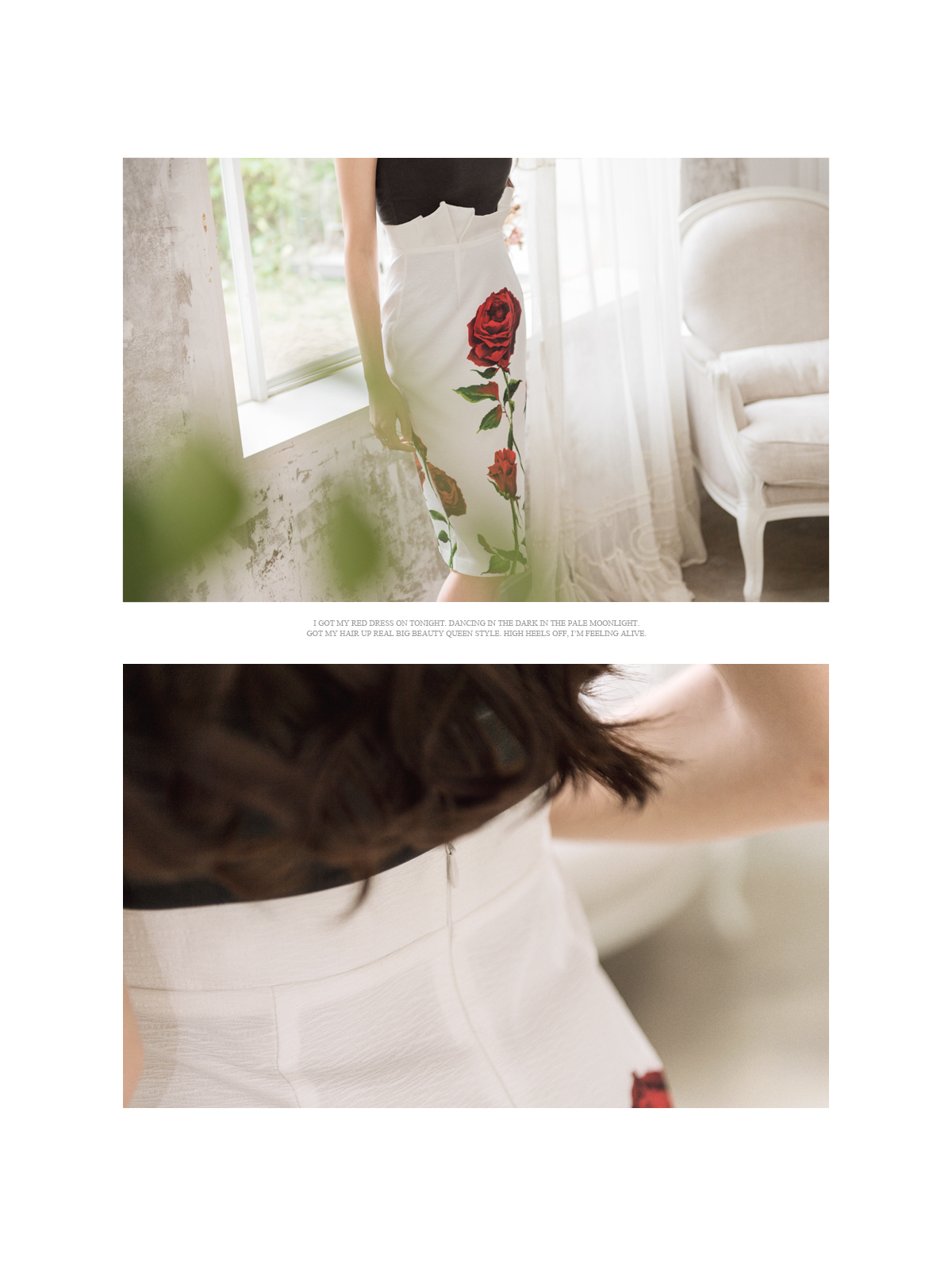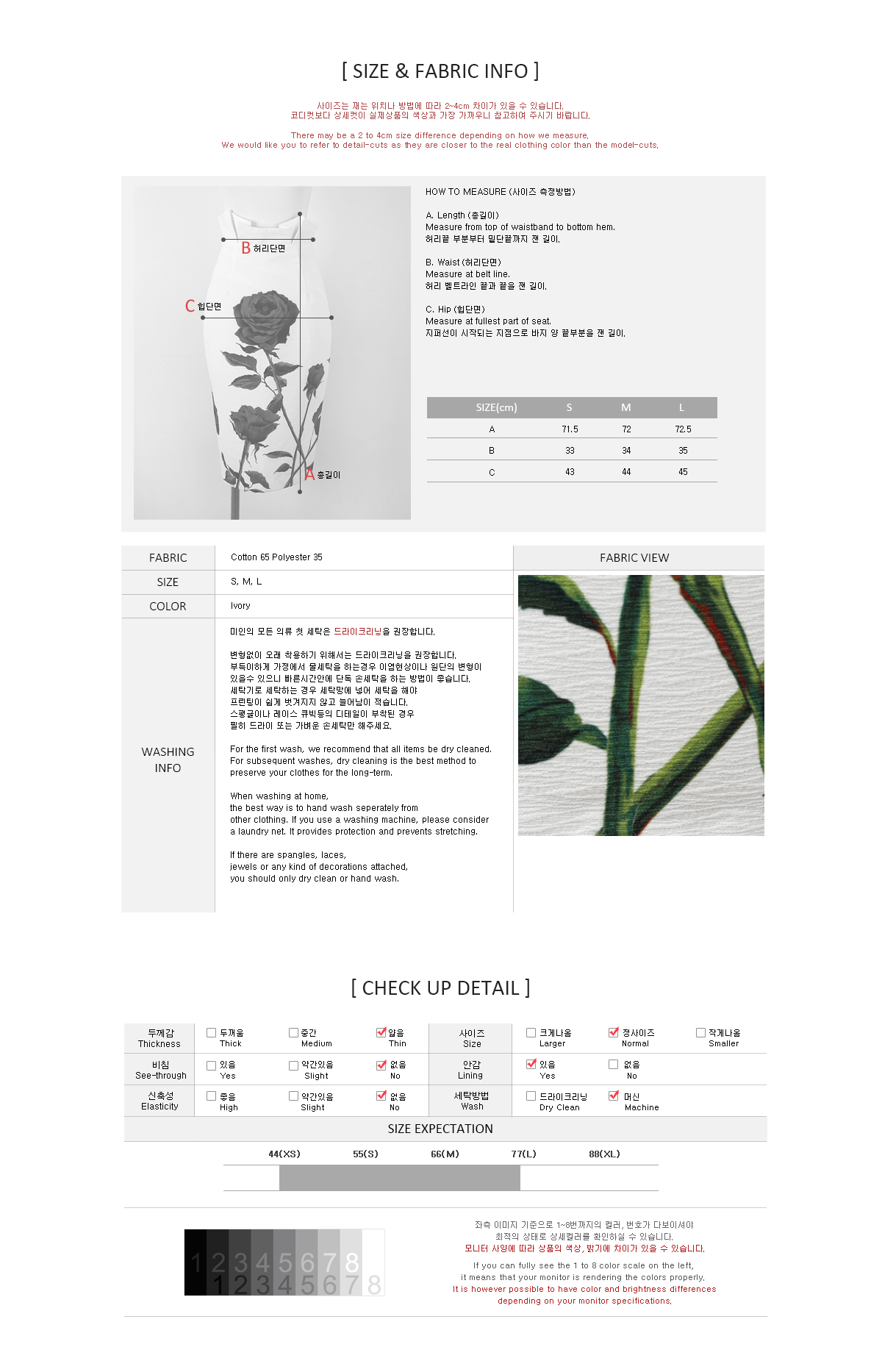 Detailed Info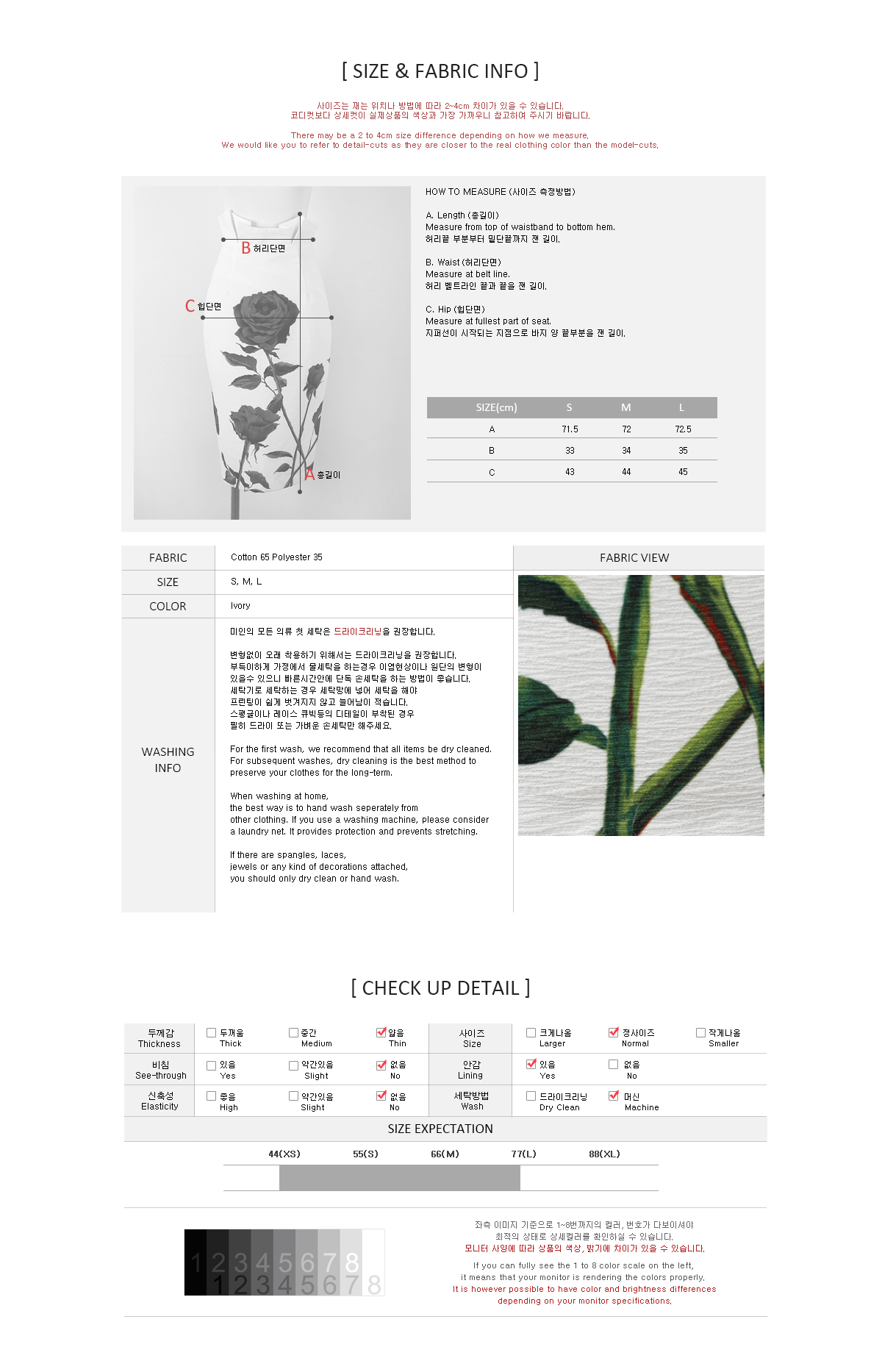 model Size