Description
Details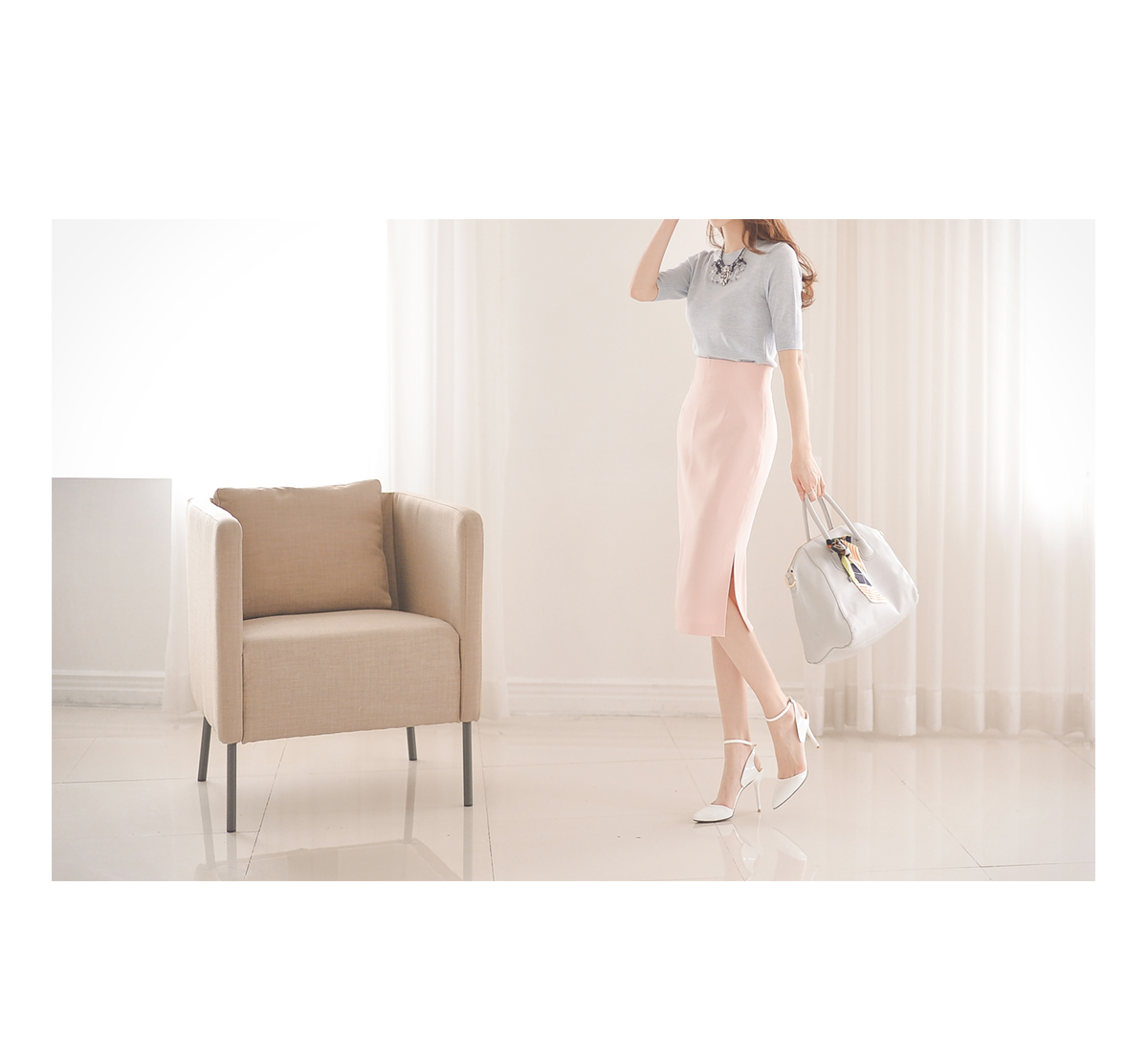 슬림한 레그라인을 표현해주는 스커트입니다.
앞판과 뒷판 양쪽 핀턱으로 전체적인 슬림한 핏감을 잡아주었습니다.
또한 왼쪽 밑단에 트임이 있어
섹시한 매력까지 느낄수 있는 스커트입니다.
하이웨스트로 볼륨감있는 힙라인과
롱하고 슬림한 레그라인으로 연출해주며
콘솔지퍼로 착용이 쉬운 아이템입니다.
부드러운 컬러의 핑크와 기본 컬러인
블랙과 아이보리로 구성되어있습니다.
깔끔한 셔츠와 오피스룩으로도 좋은 아이템으로
미인고객님들께 적극추천해드립니다.
*
  Slim skirt to bring out the best of your lines.
Vent on the left hemline adds a sexy vibe,
while the high-waist design will make your legs look longer.
Pintucks on the front and back make for a great slim fit.
For an office look, try matching with a formal blouse and heels.
This beautiful skirt is available in soft pink, black and ivory.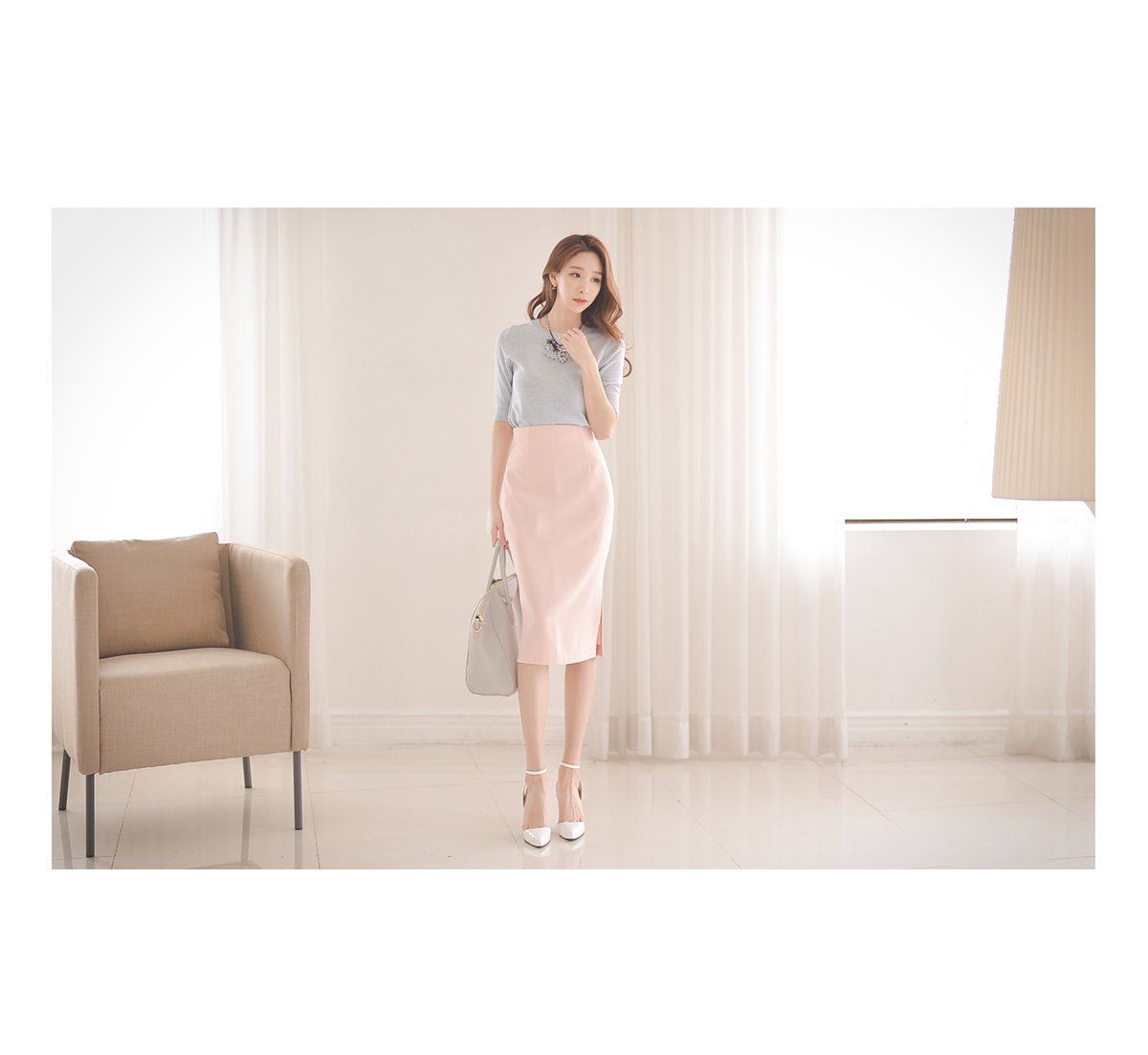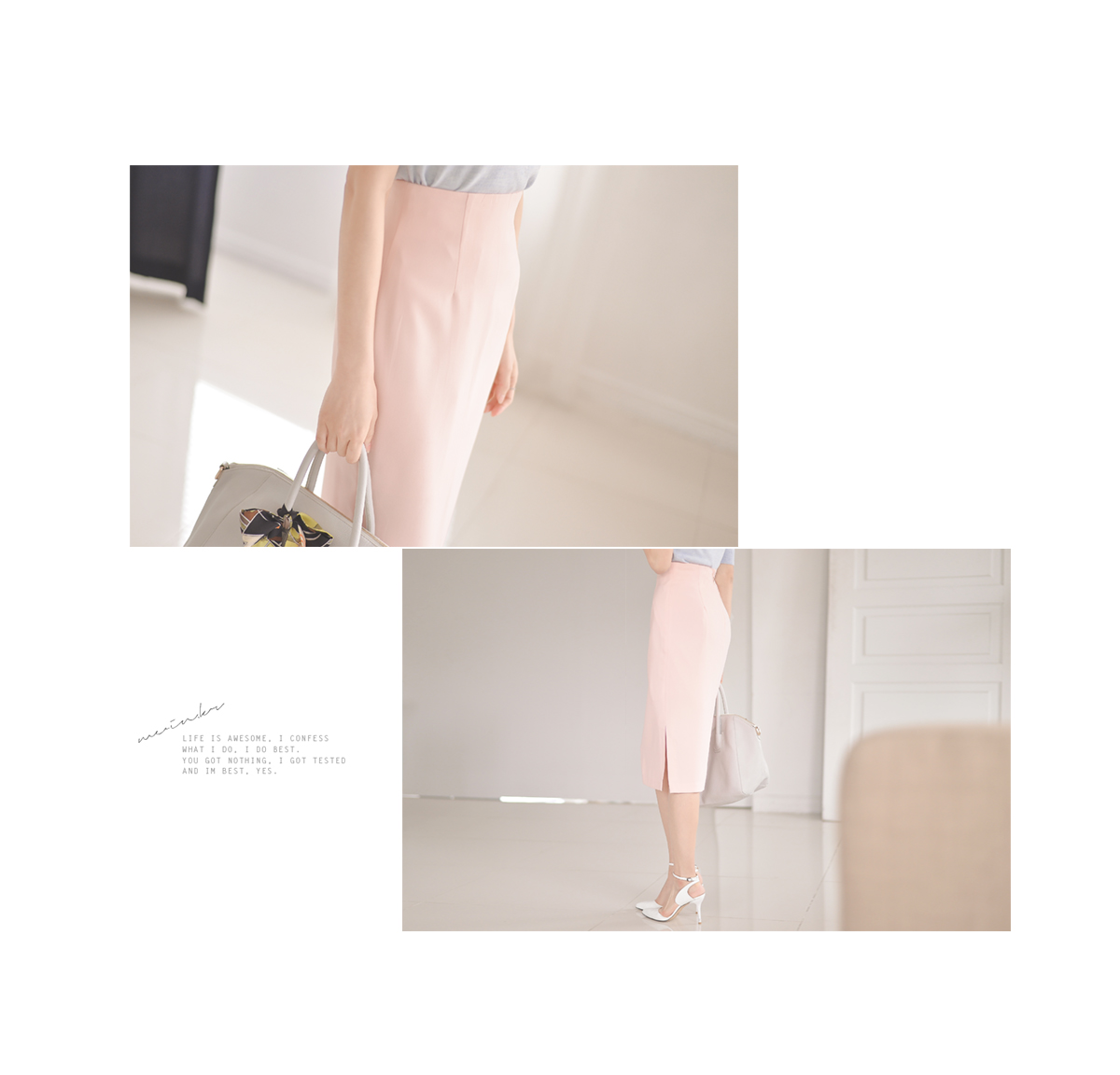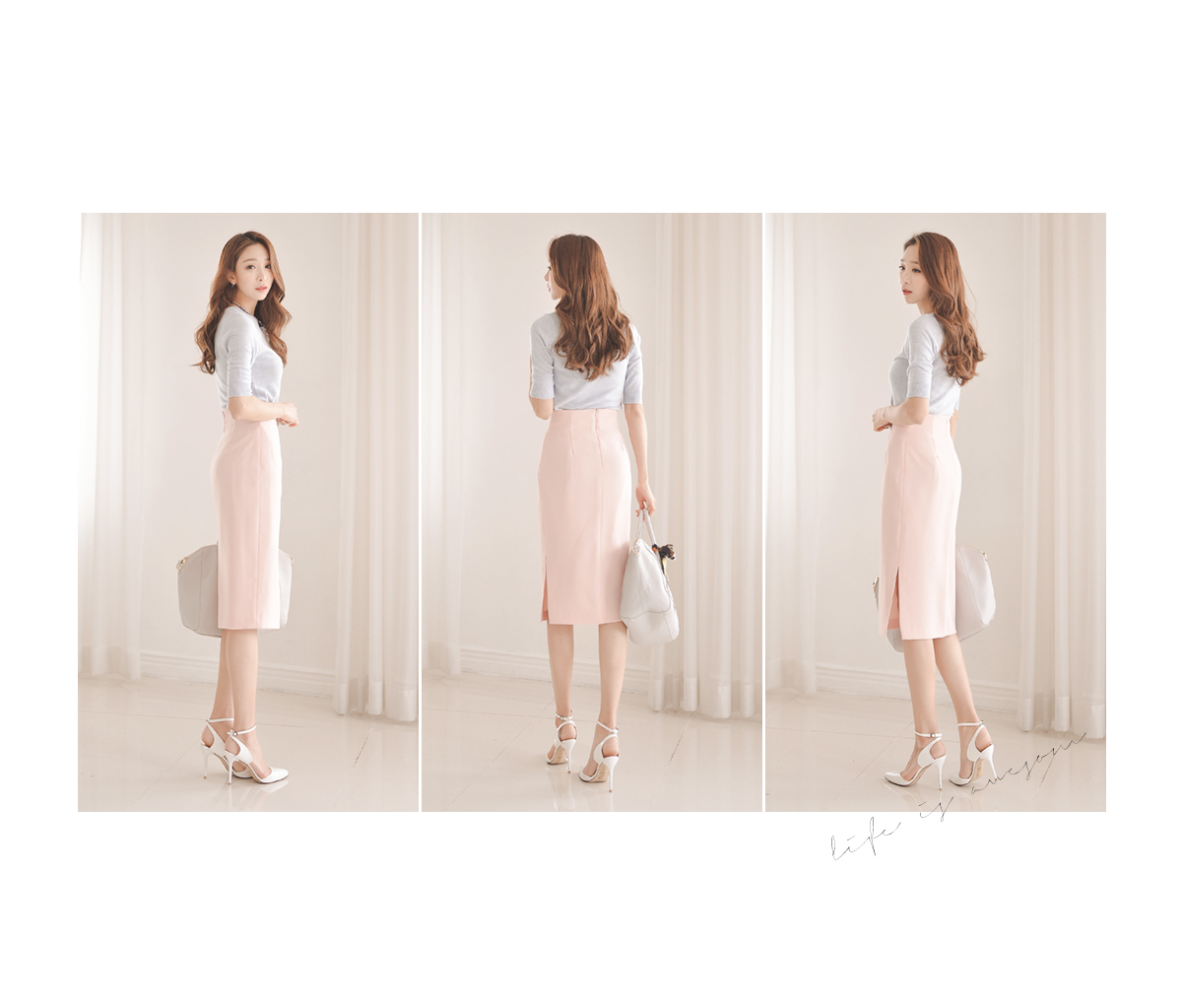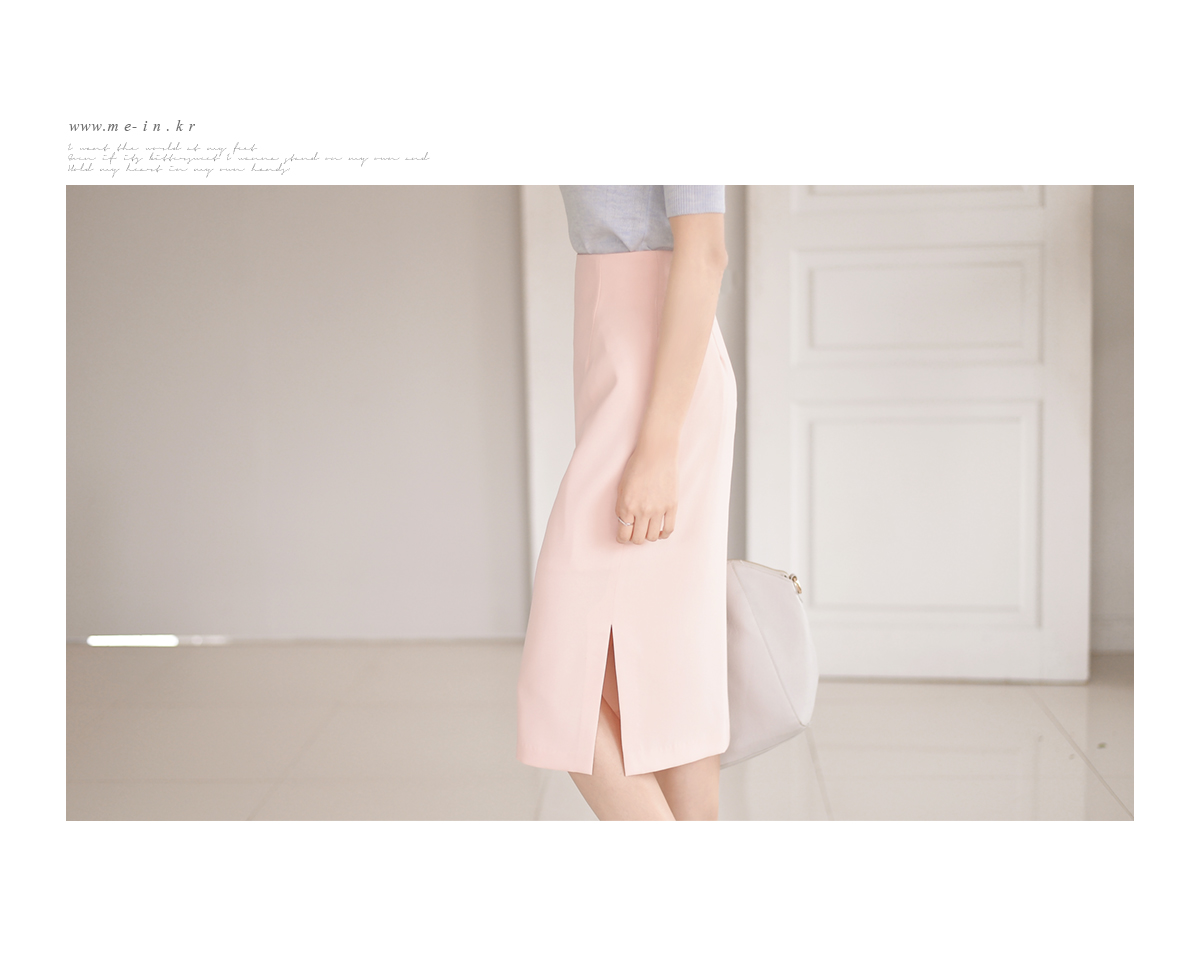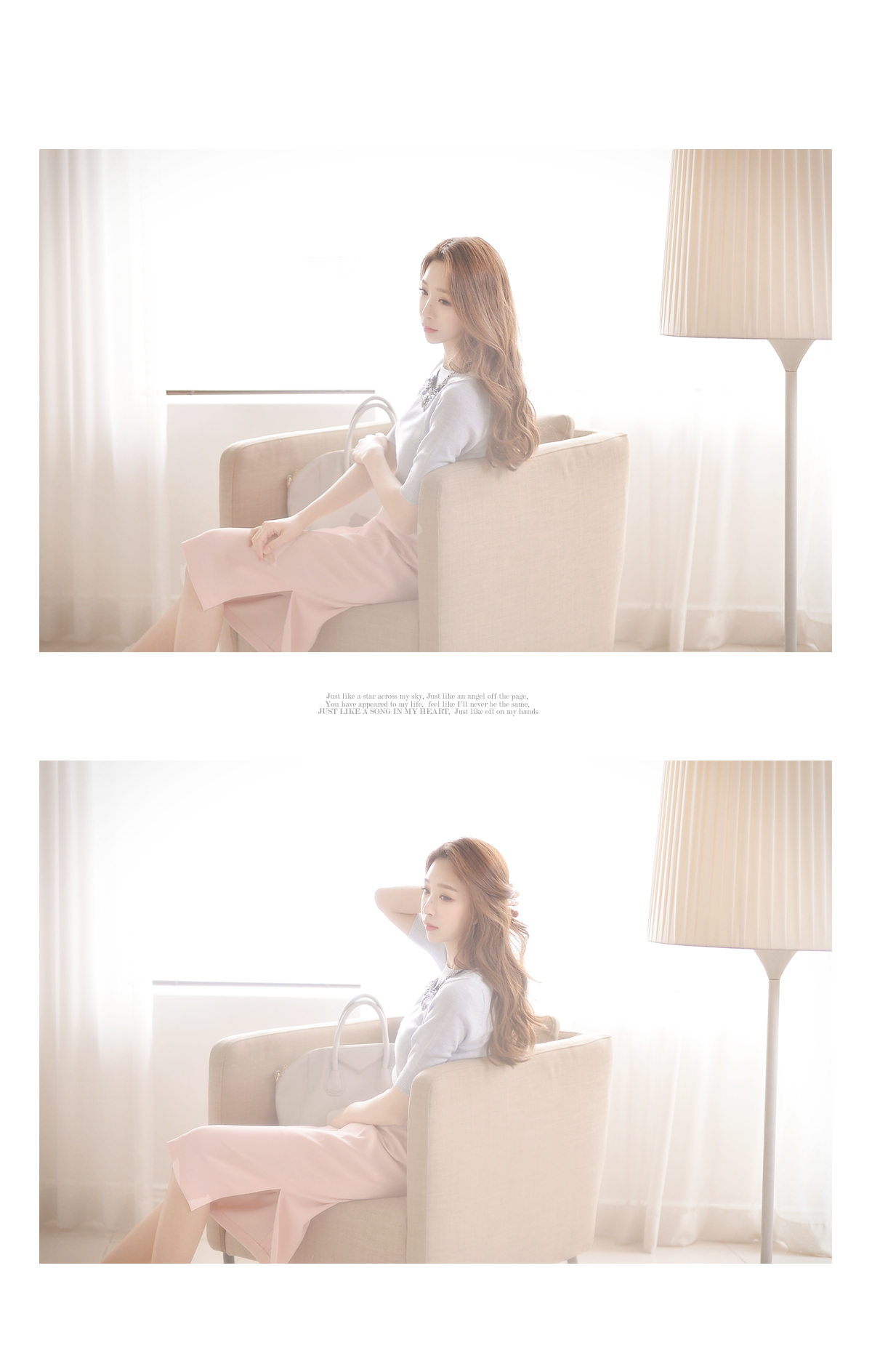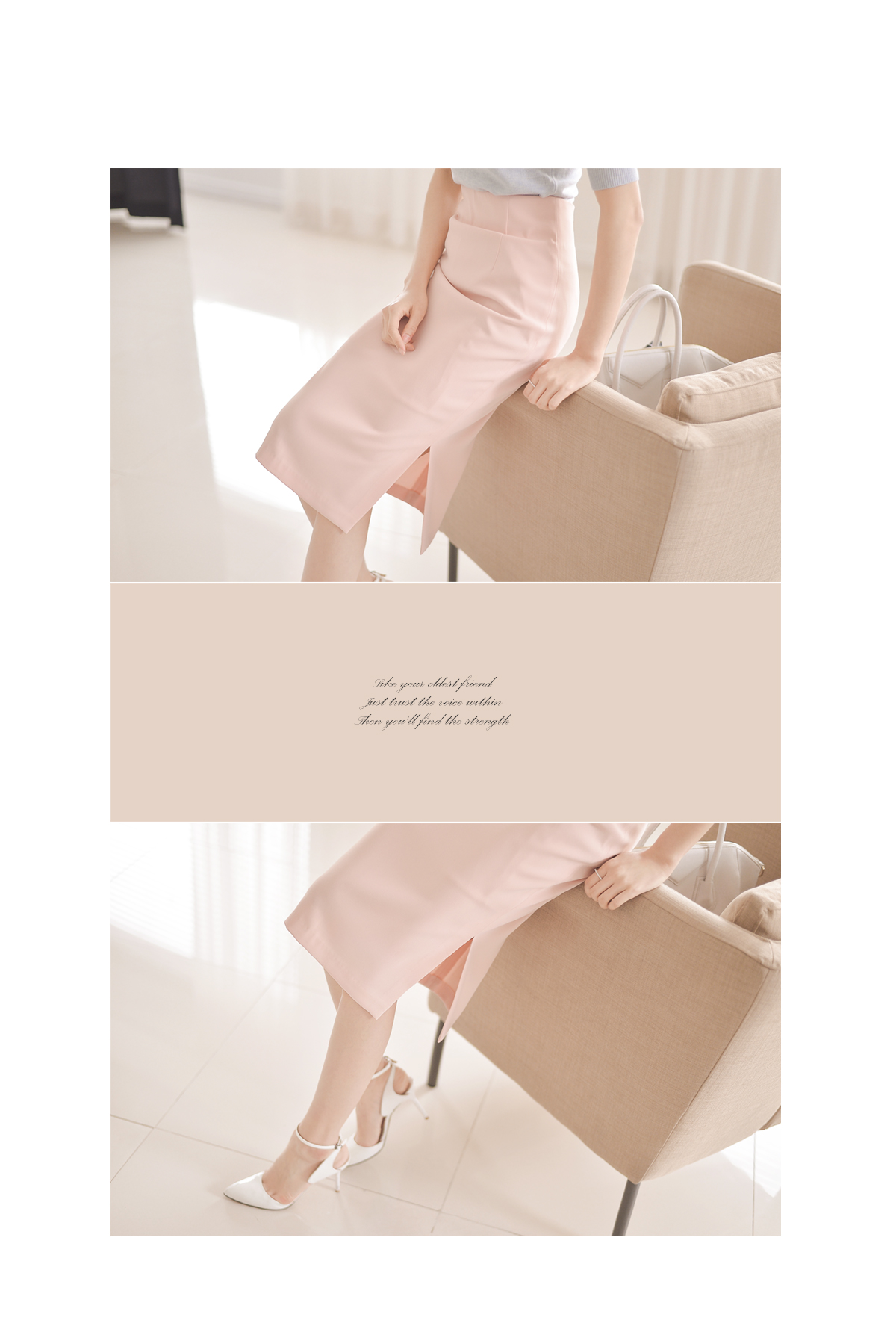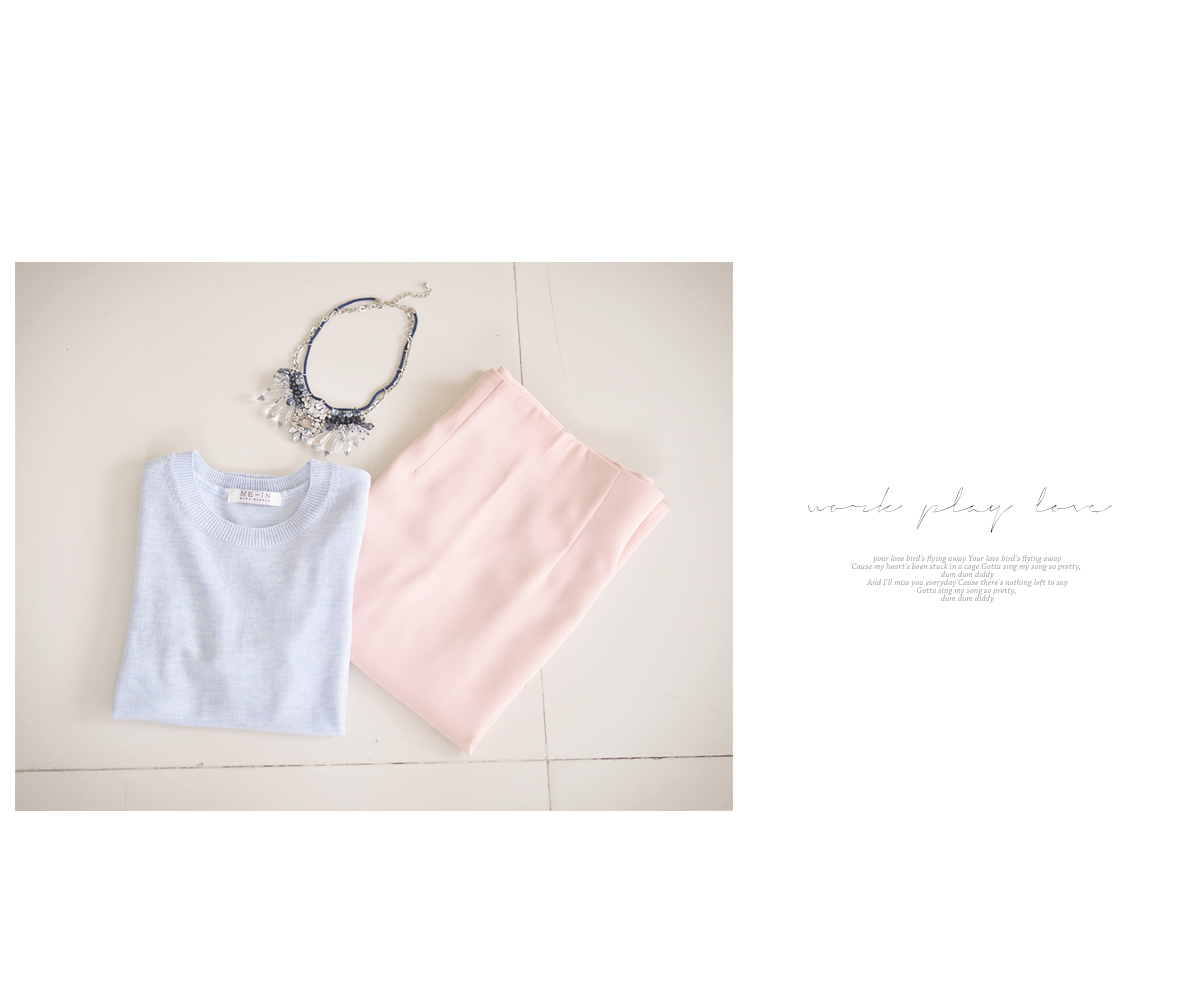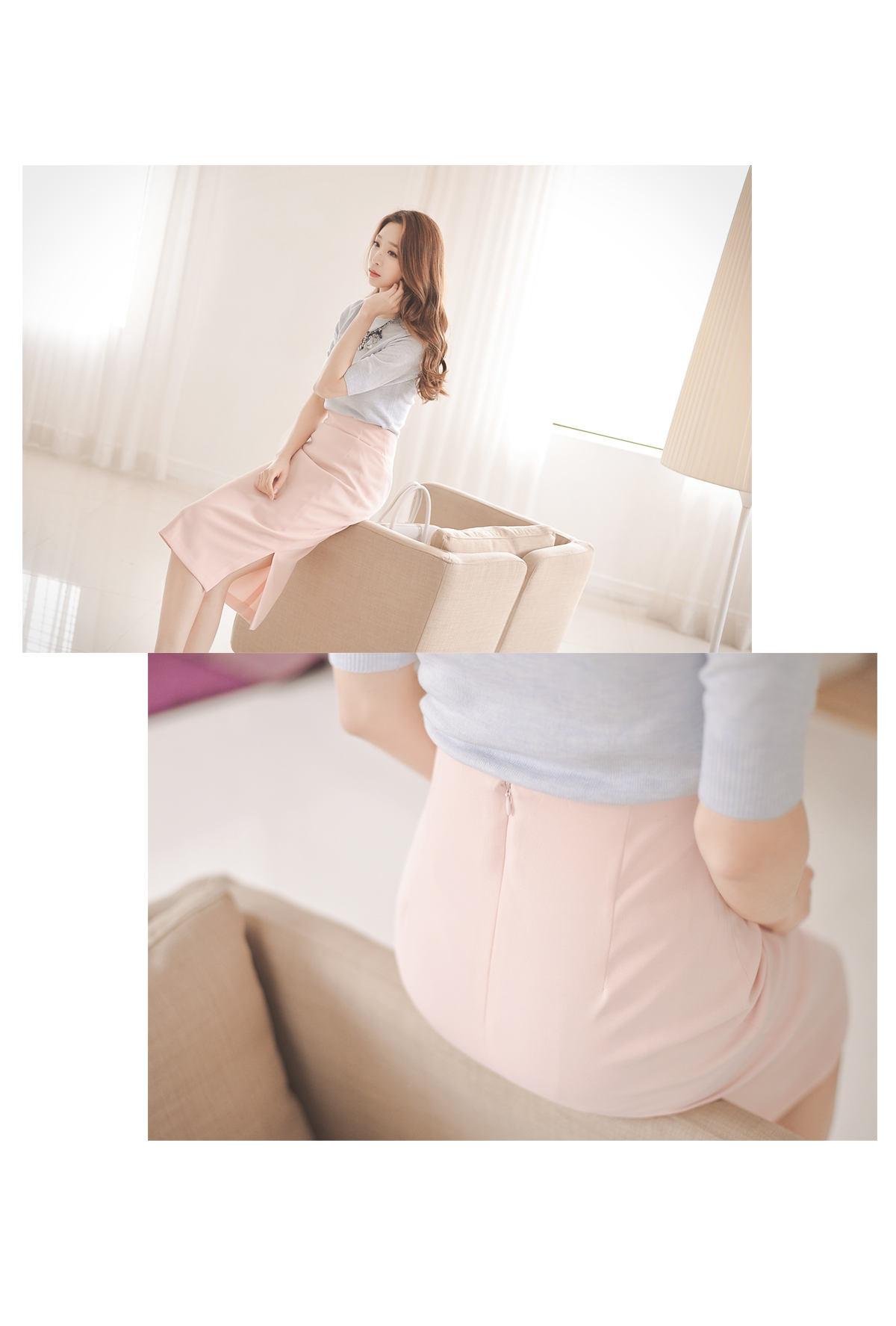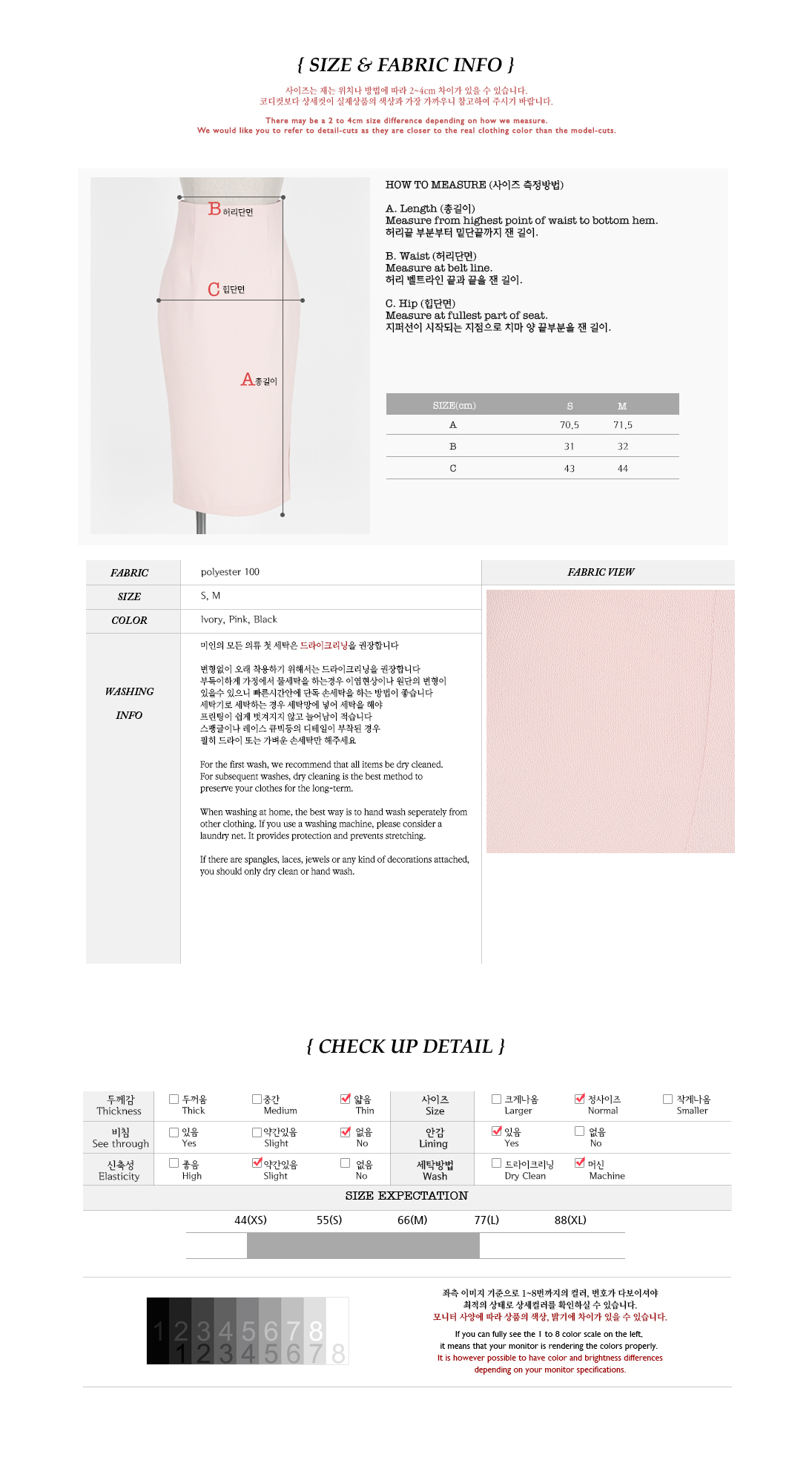 Detailed Info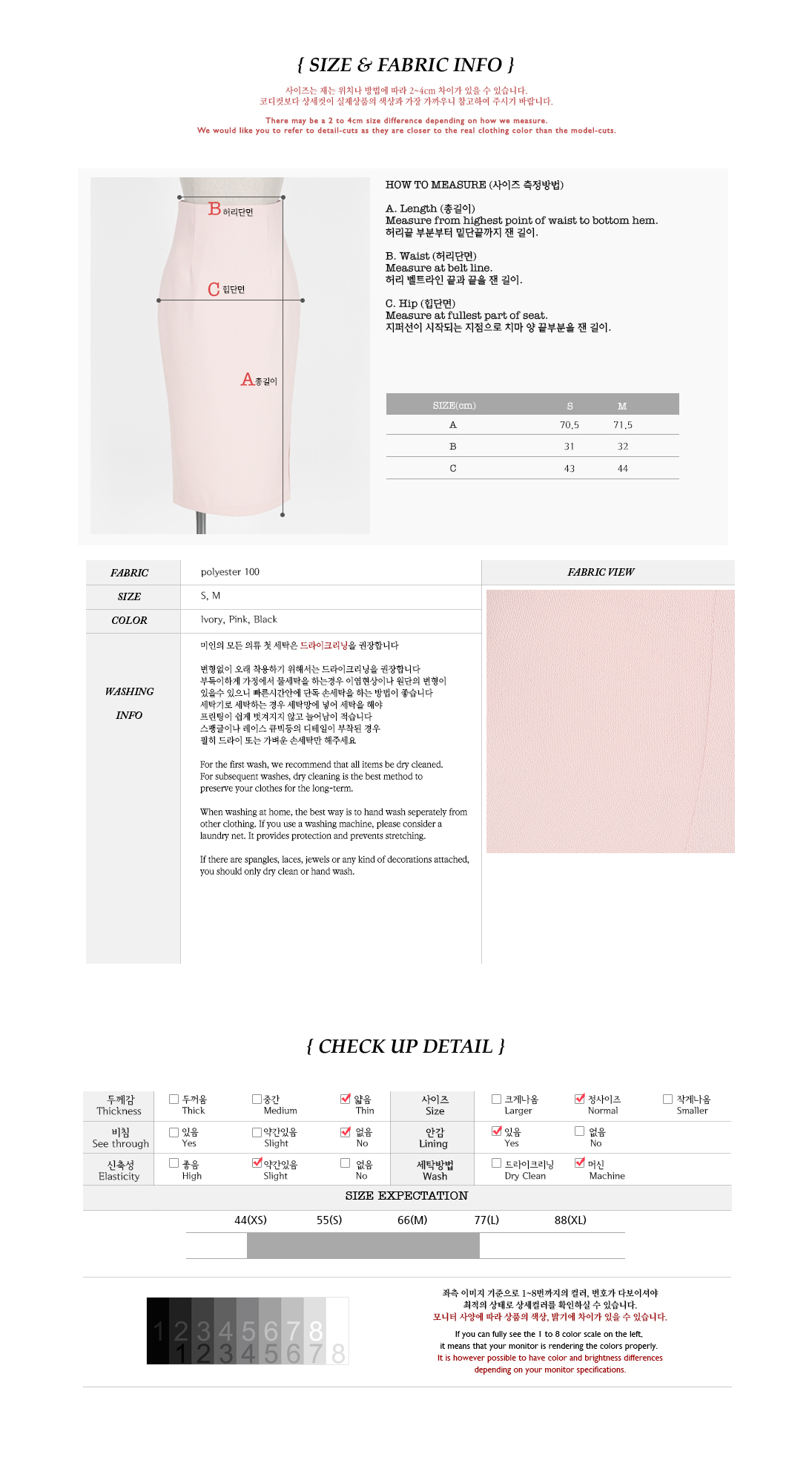 model Size