Description
Details
단품, 세트 어떻게 착용해도 좋은 상품으로 하나쯤 소장해 주시면
매년 편하게 착용하기 좋은 아이템이에요.
유행을 타지 않는 가장 기본적인 라인이라 더욱 더 메리트 있어요.
격식 있는 자리에서 세트로 입으면
클래식하면서 세련된 분위기를 연출 하실 수 있어요.
단품으로 봄에 기본 티나 청바지와 함께 데일리로 즐기기도 좋아요.
자켓은 원사이즈, 바지는 S,M 이렇게 두사이즈 준비 되어 있습니다.
*
A classic set of jacket and pants is timeless.
Worn as a set, it sees you through the most formal of work days.
Get more mileage out of them by styling them separately with jeans or
casual/feminine tops, to achieve different looks.
Available as a set in Ivory and Black (Jacket is One Size, while pants are available in S and M).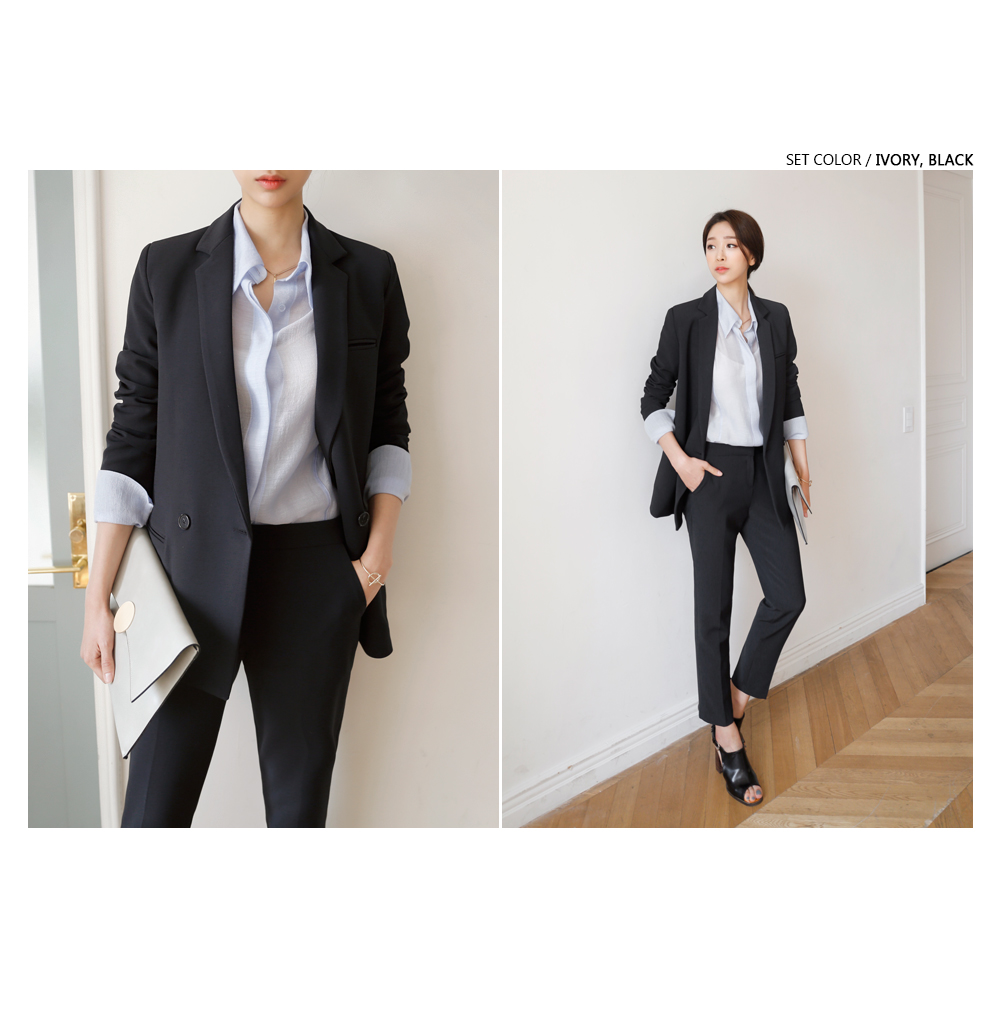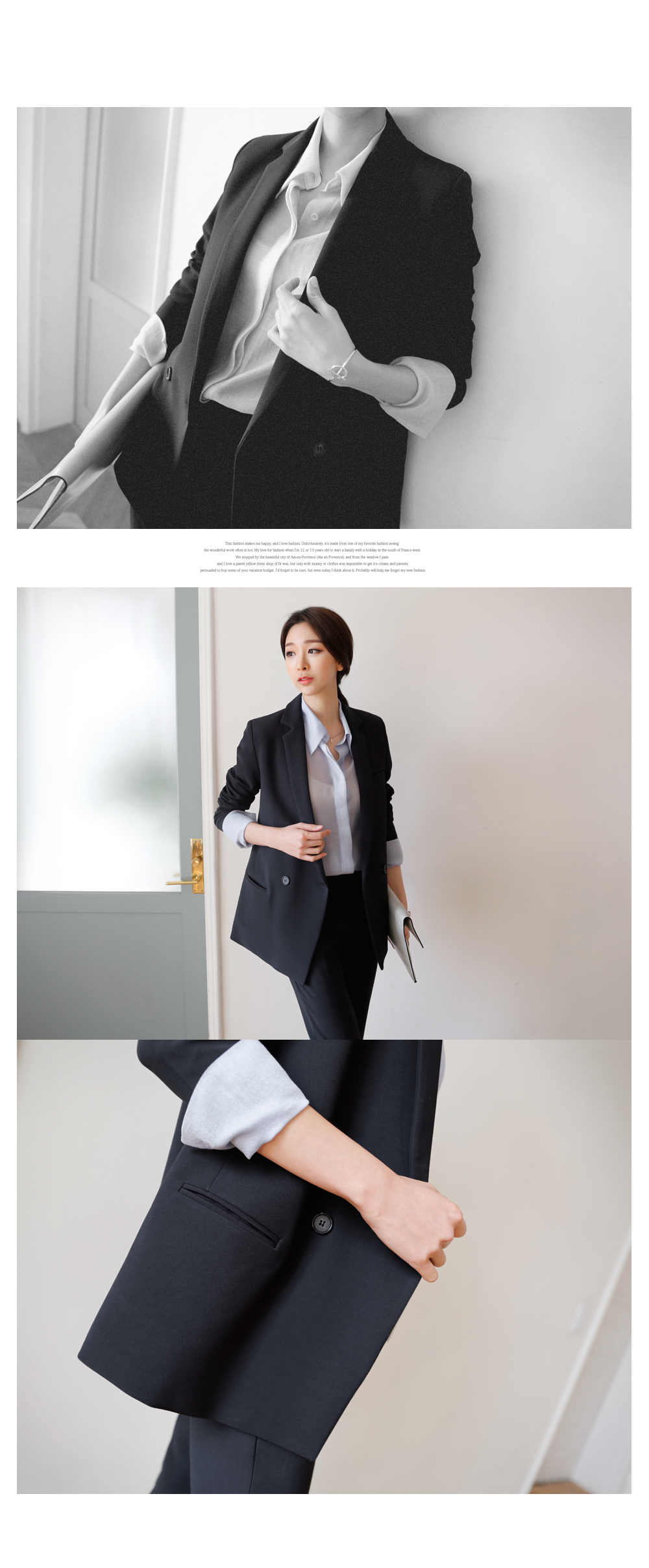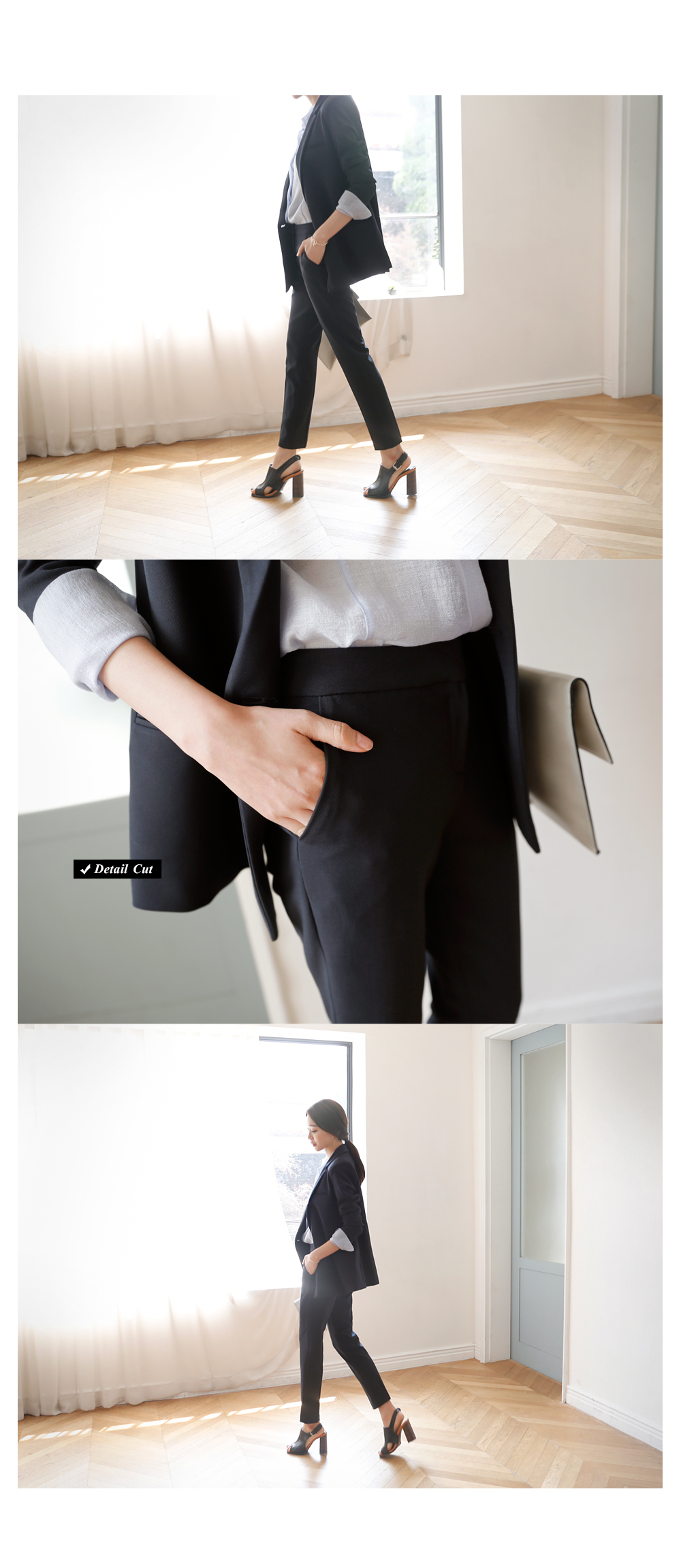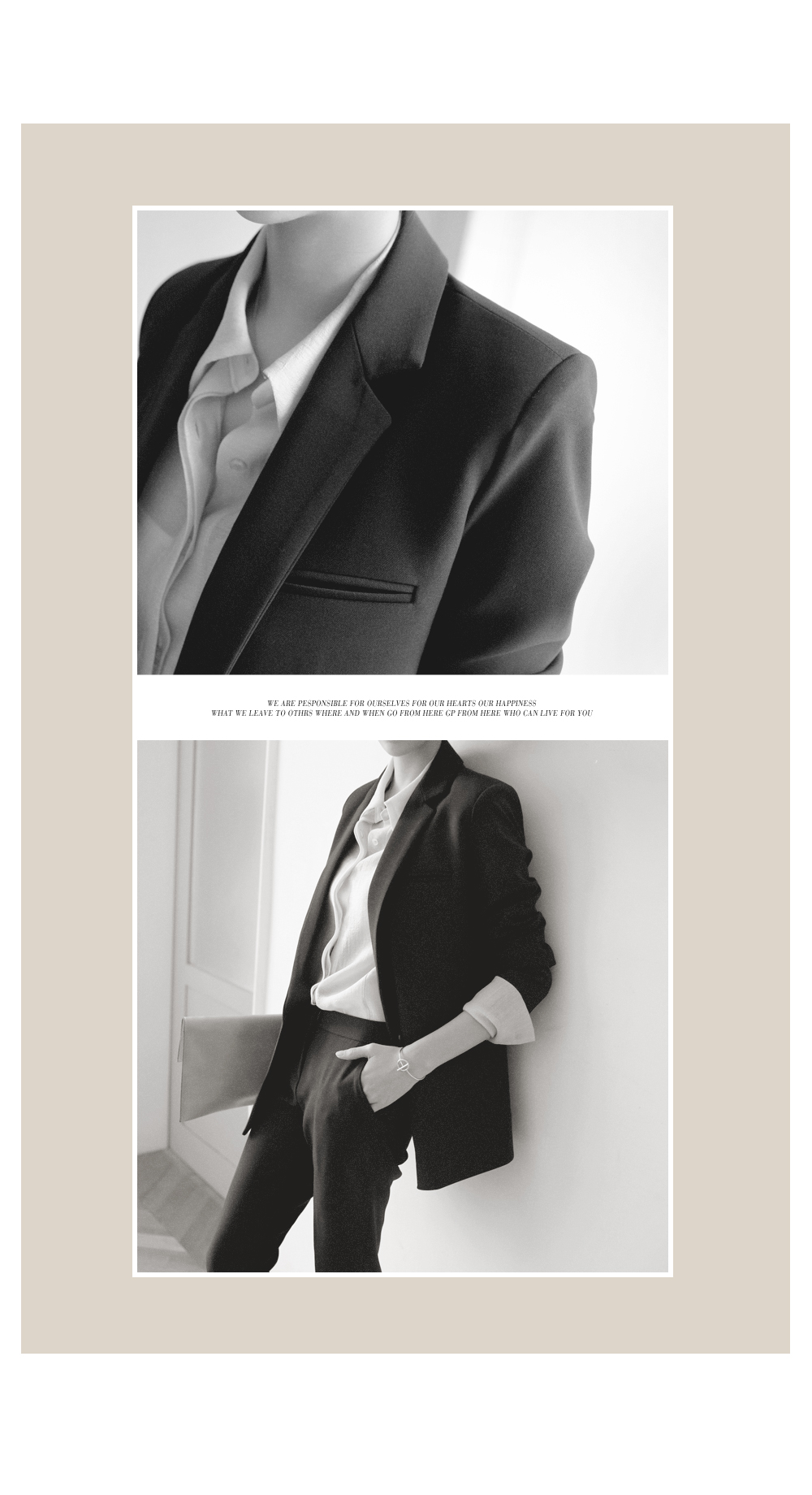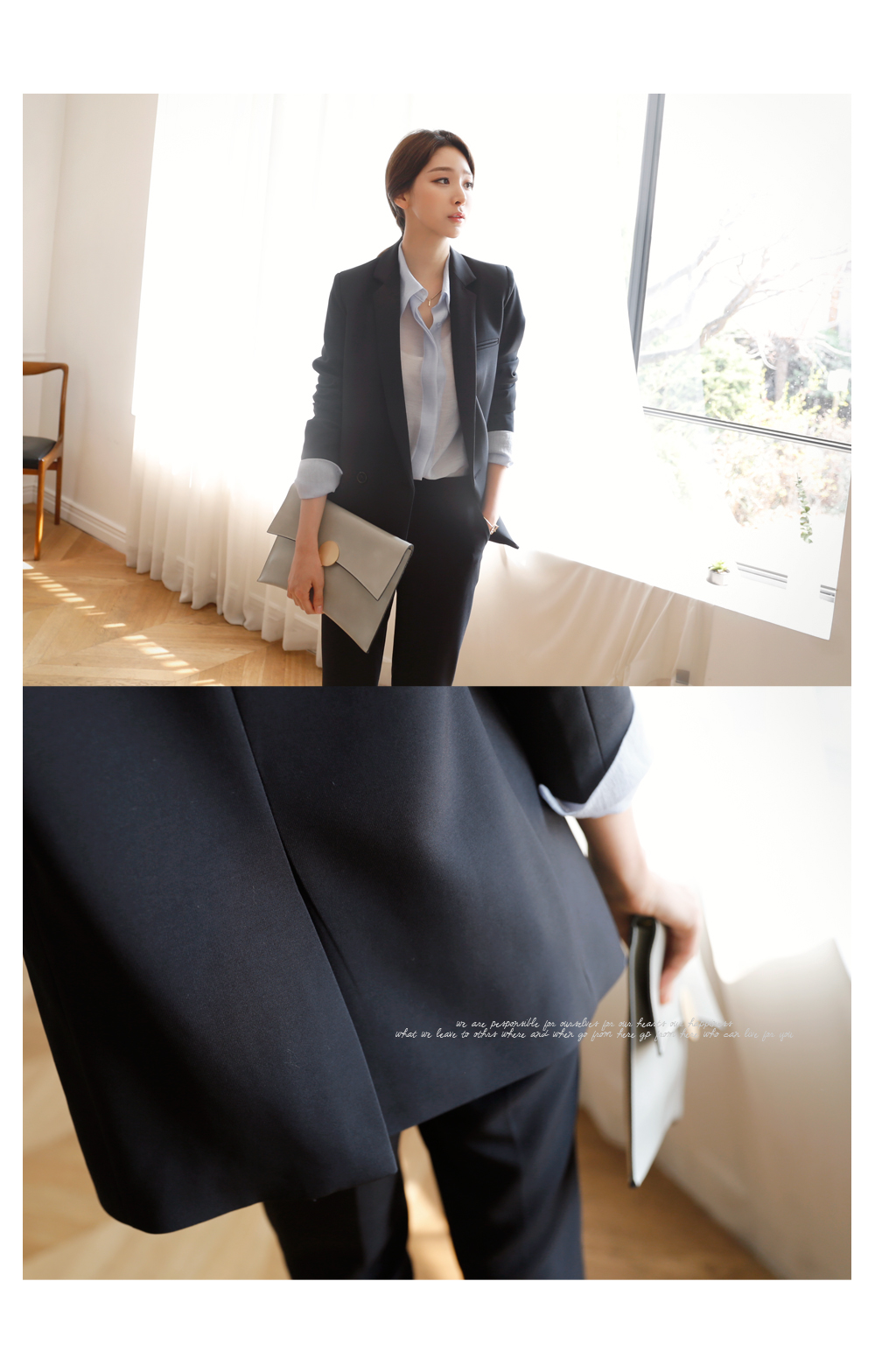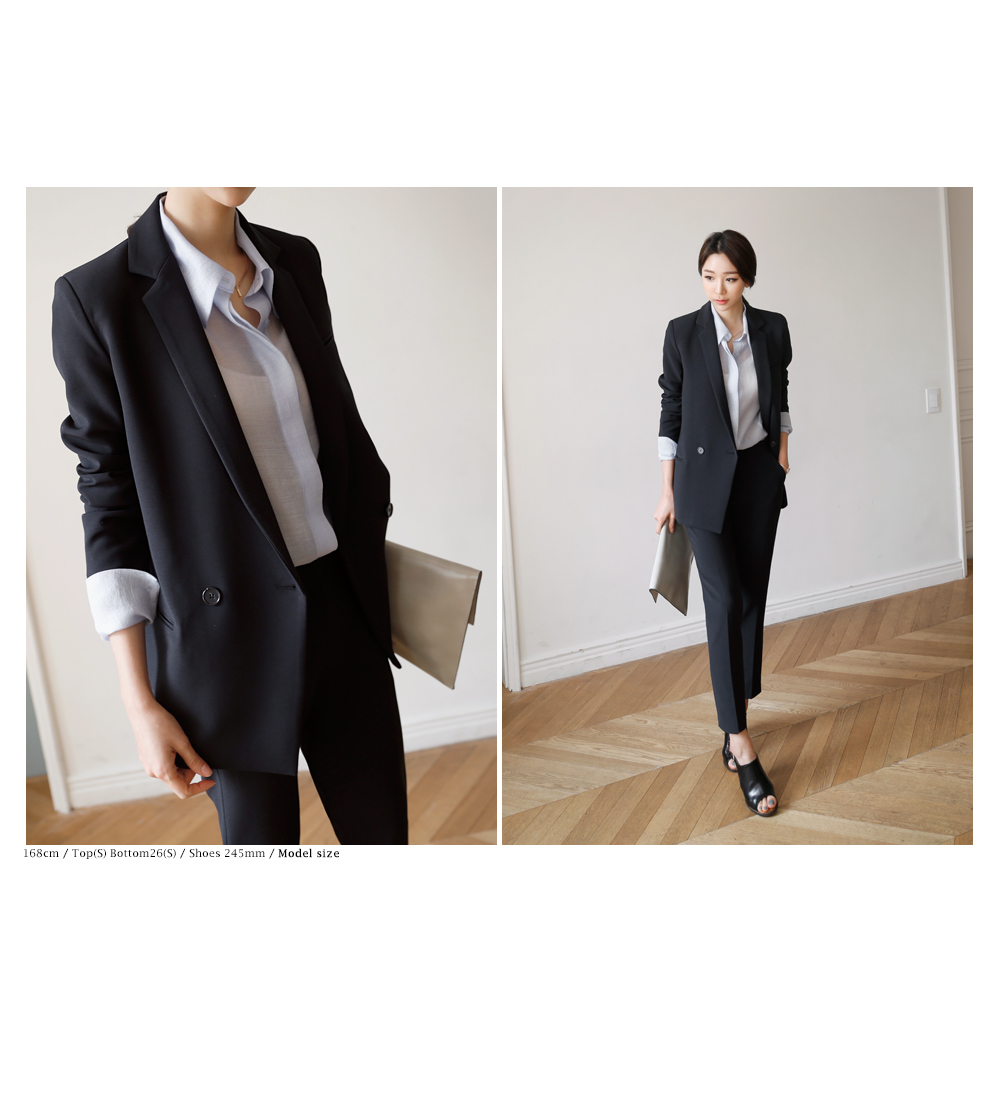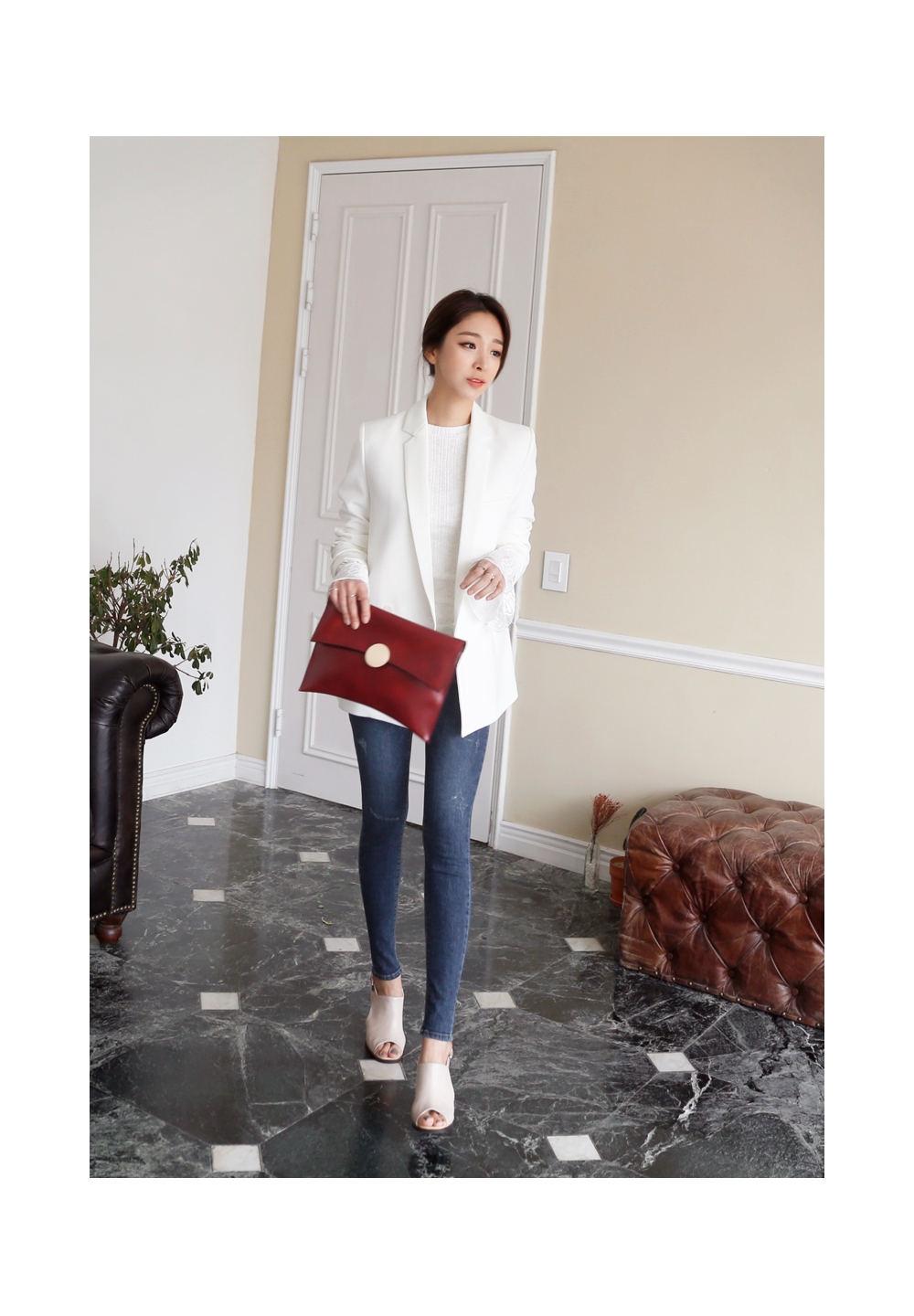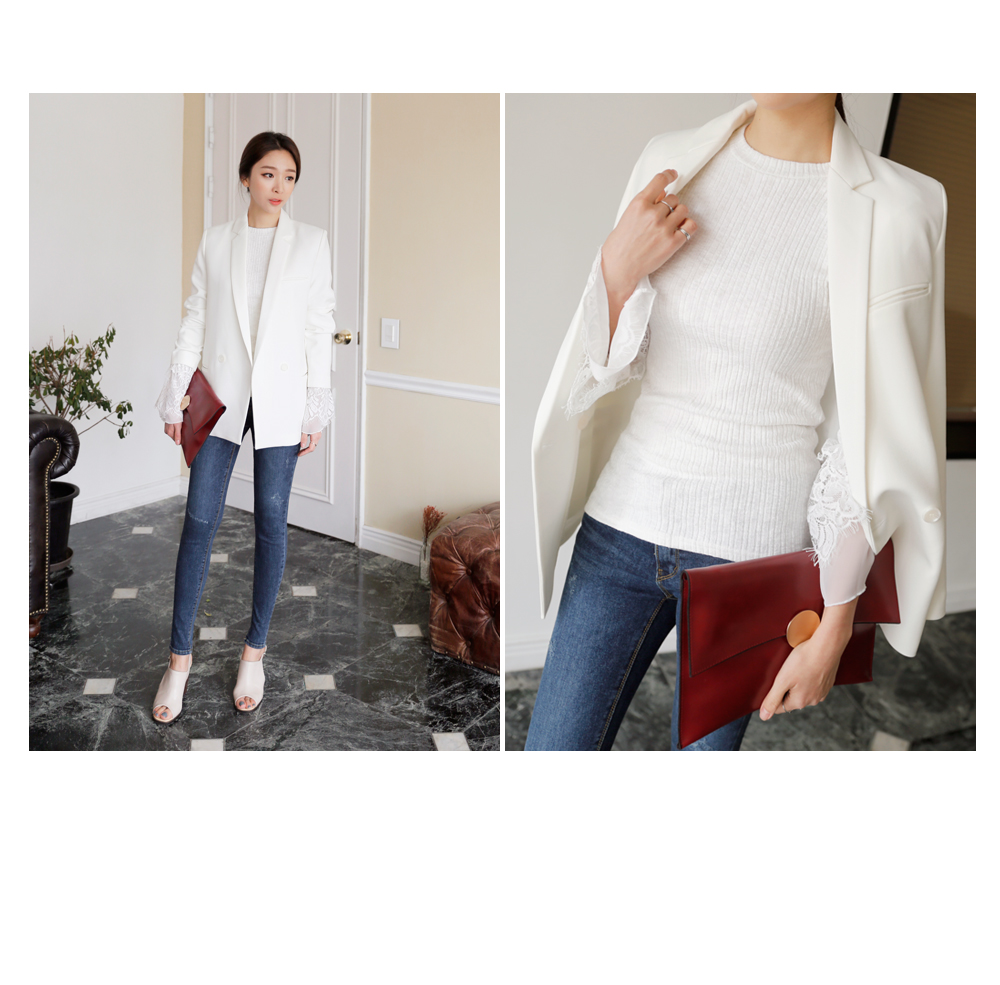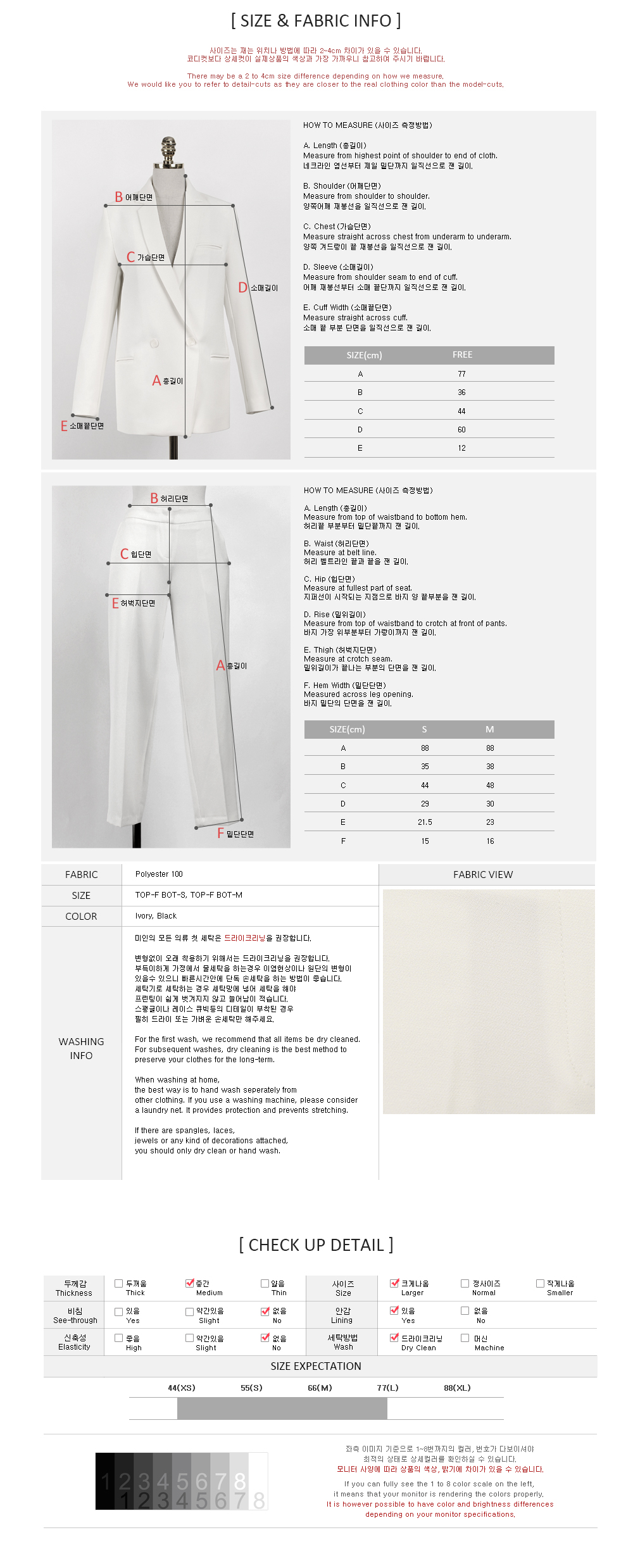 Detailed Info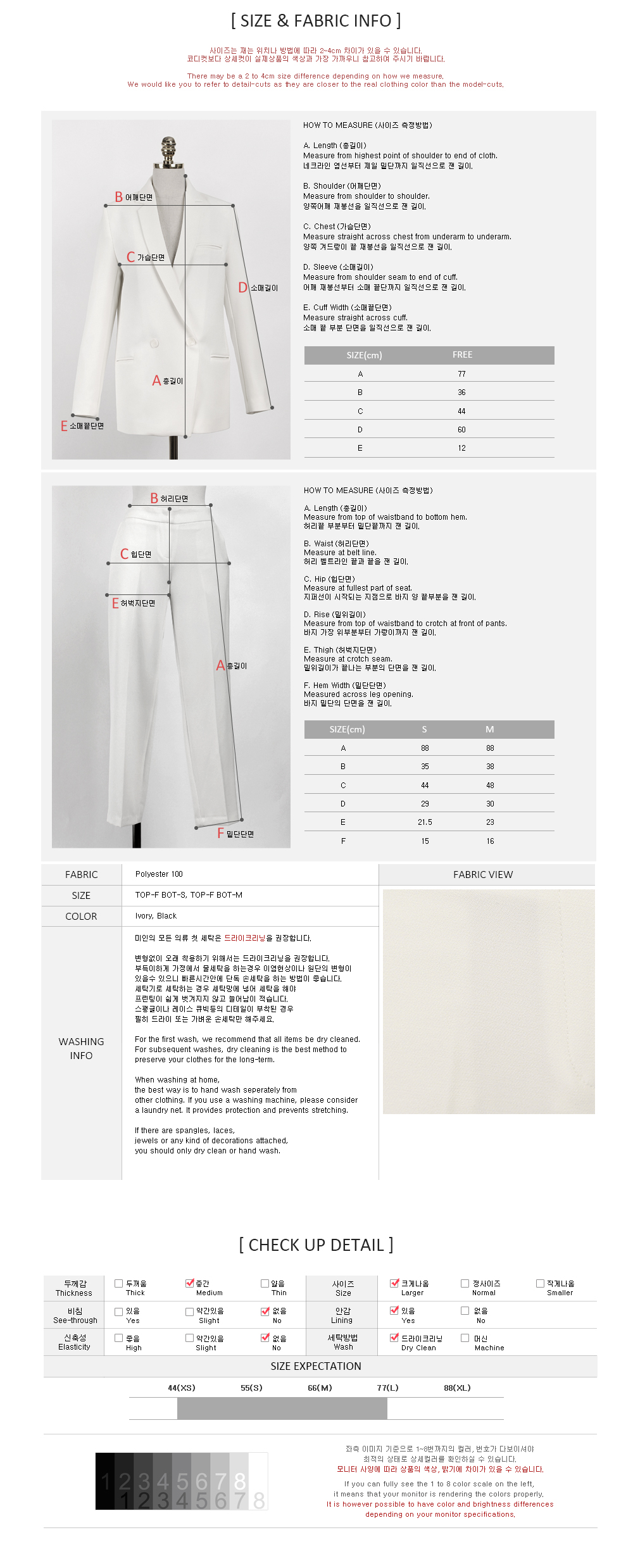 model Size