Description
Details
A sleeveless top and skirt set made of a thin knit material.
The top and skirt can be styled separately for a variety of looks.
The top has a V line that accentuates the chest and backline,
with thin shoulder straps for streamlined look.
The skirt has an elastic banding for comfortable fit.
Both pieces are designed in an H-line fit.
Available in colors Ivory, Cocoa and Black.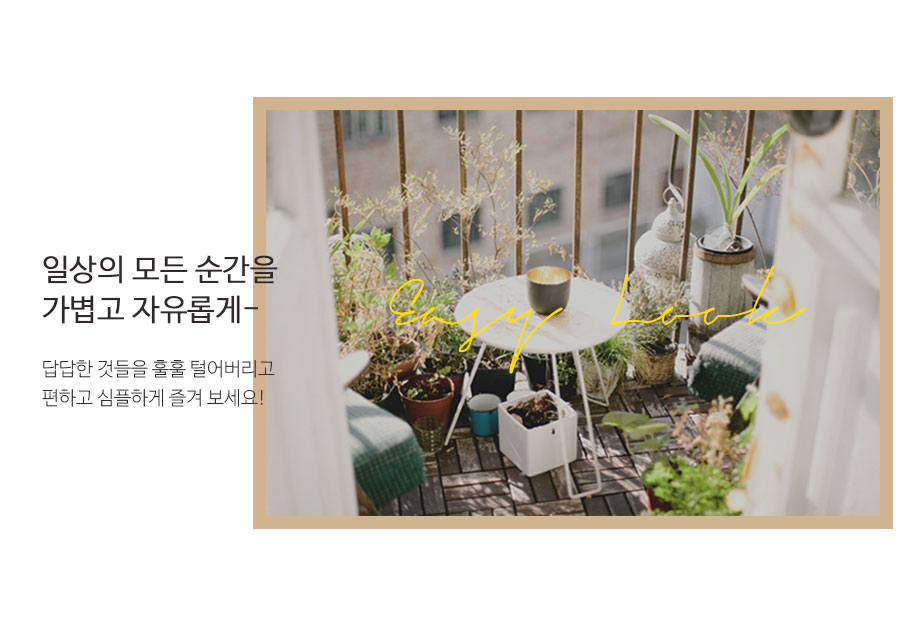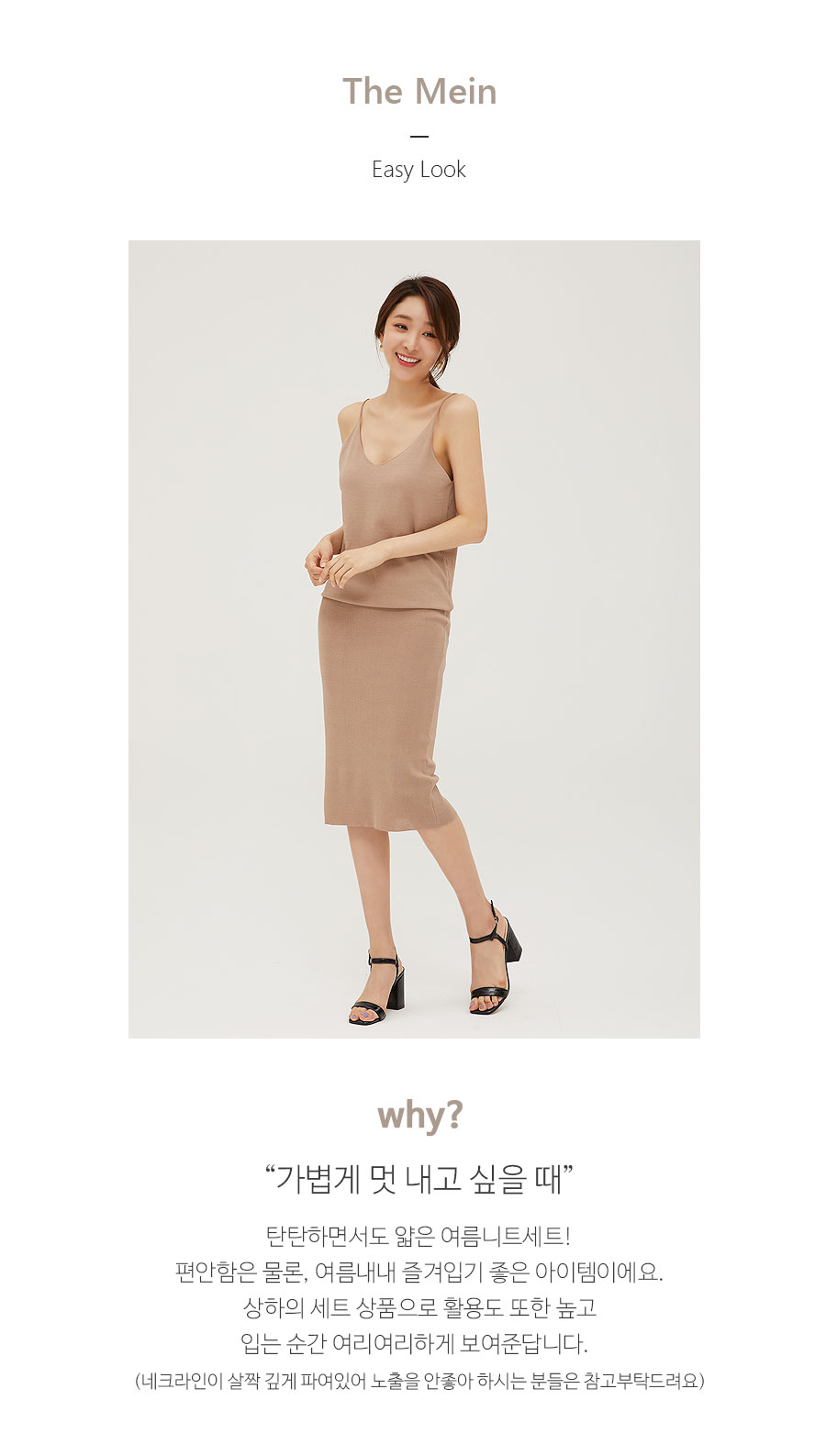 "Whenever you wish to lightly style up your outfit"

A sturdy yet lightweight summer knit set!
Exuding style and comfort, it's perfect to wear throughout the summer.
The top-skirt set has a delicate feel yet has high elasticity for easy movement.
(The V neckline of the top is slightly deep, please consider this before purchasing.)
V neckline designed for a comfortable and cooling fit.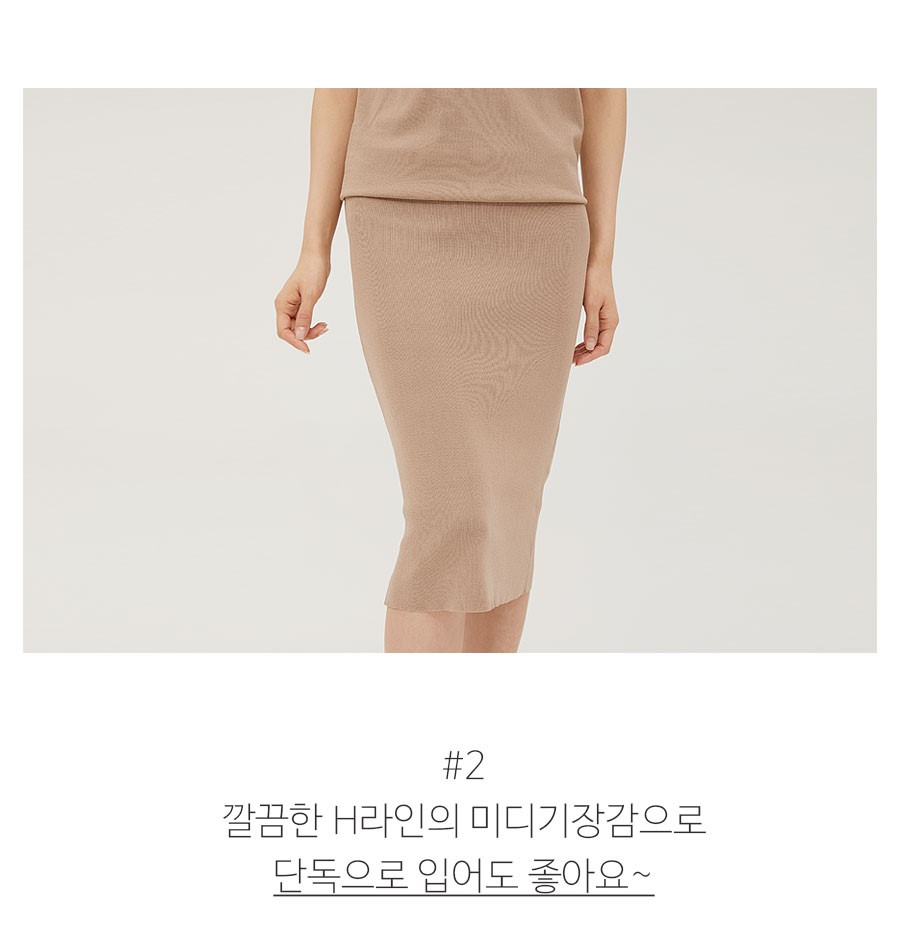 The midi skirt has a clean H-line design that pairs well with other tops.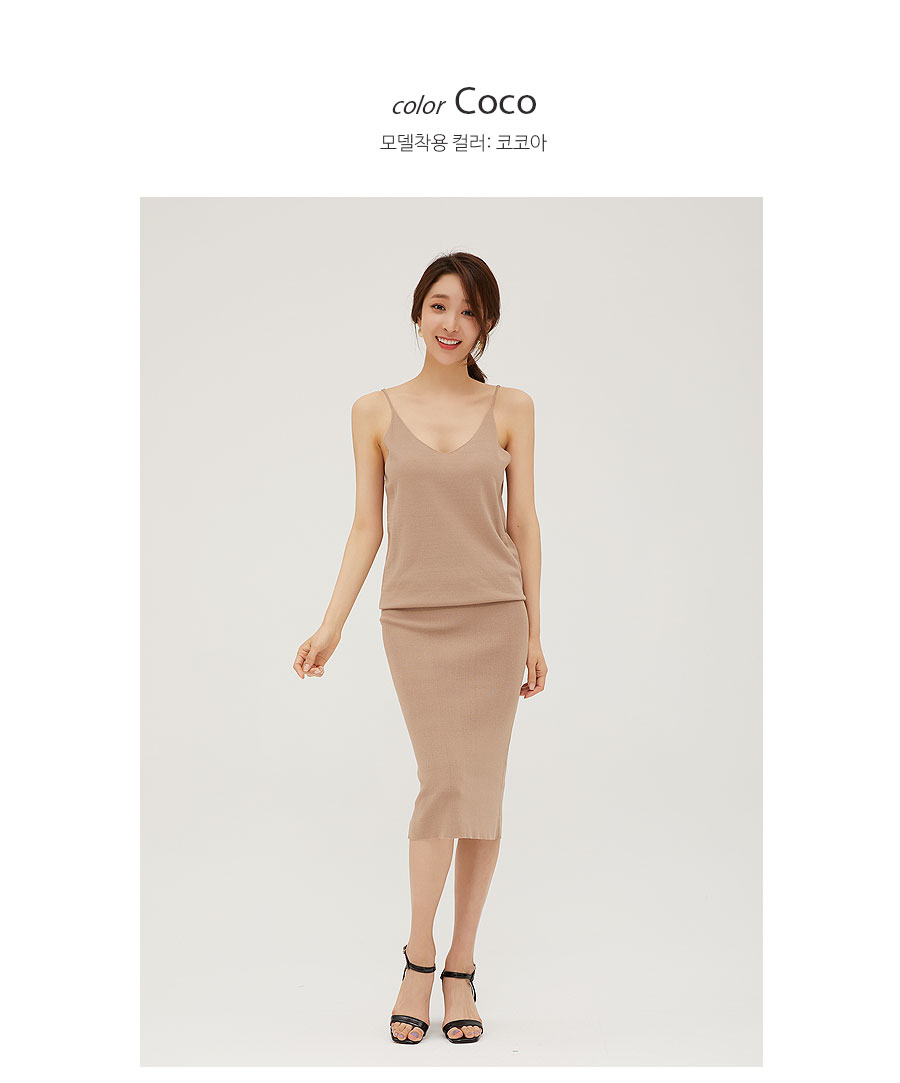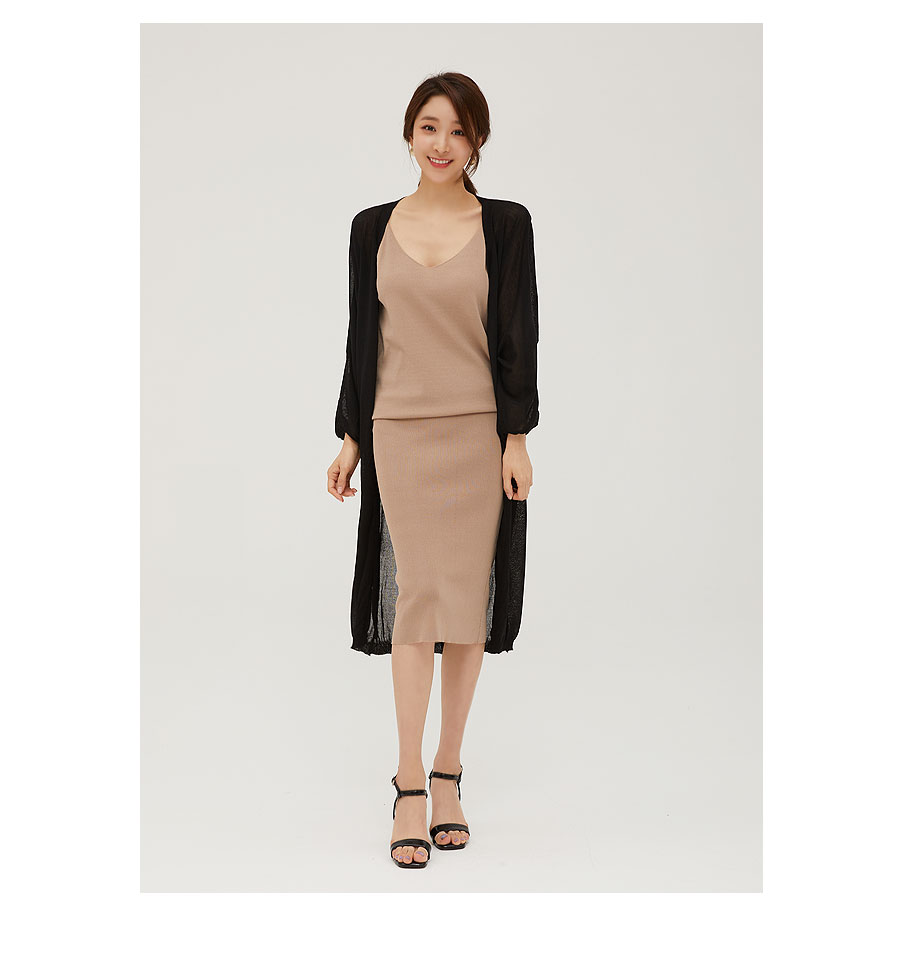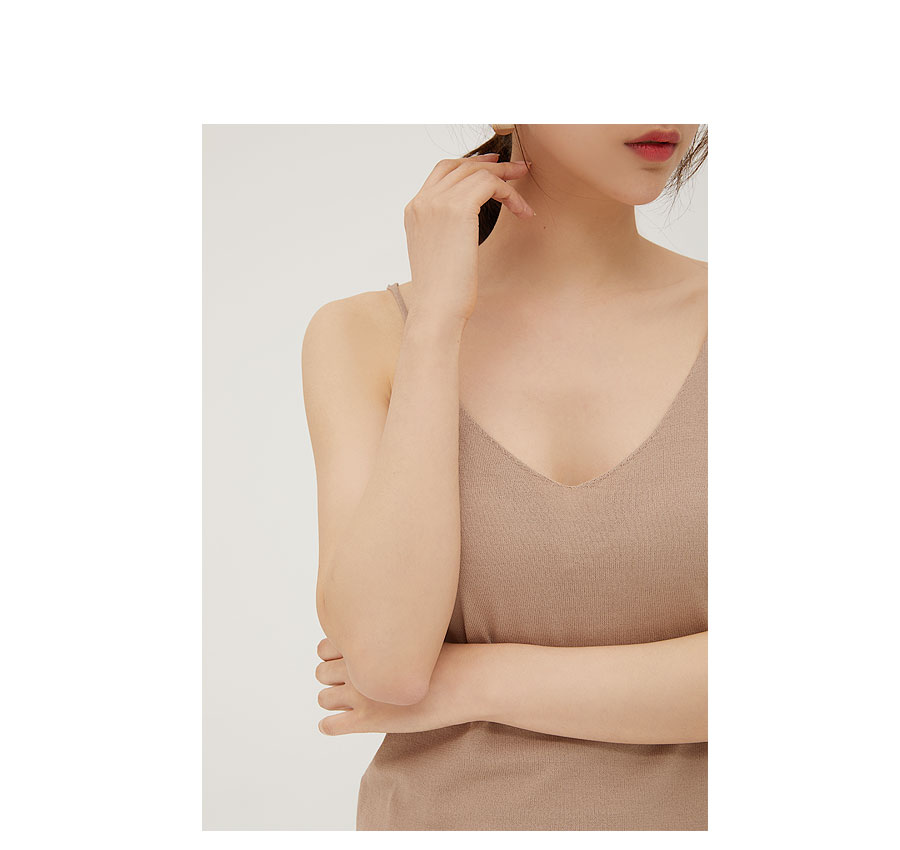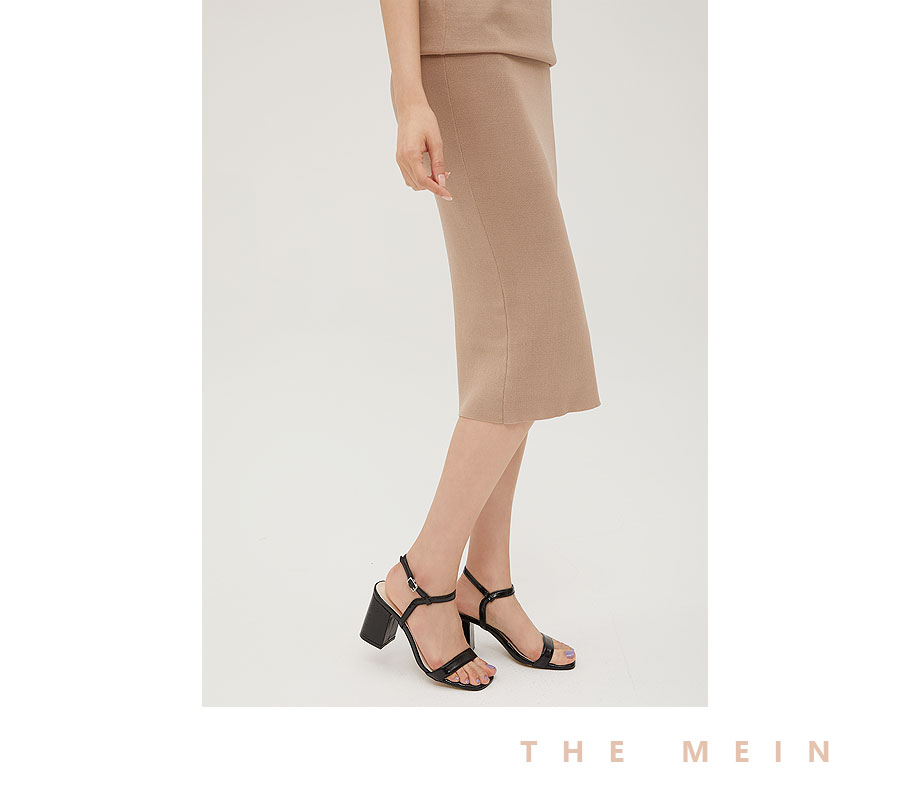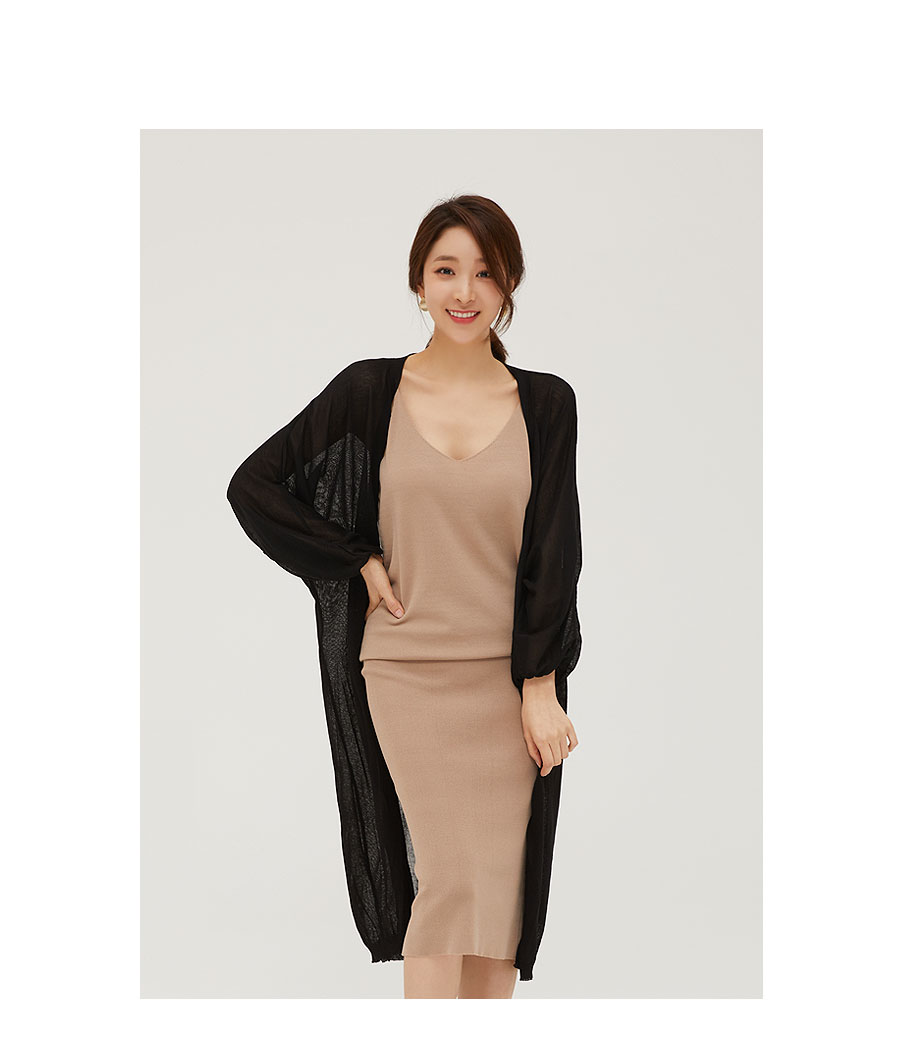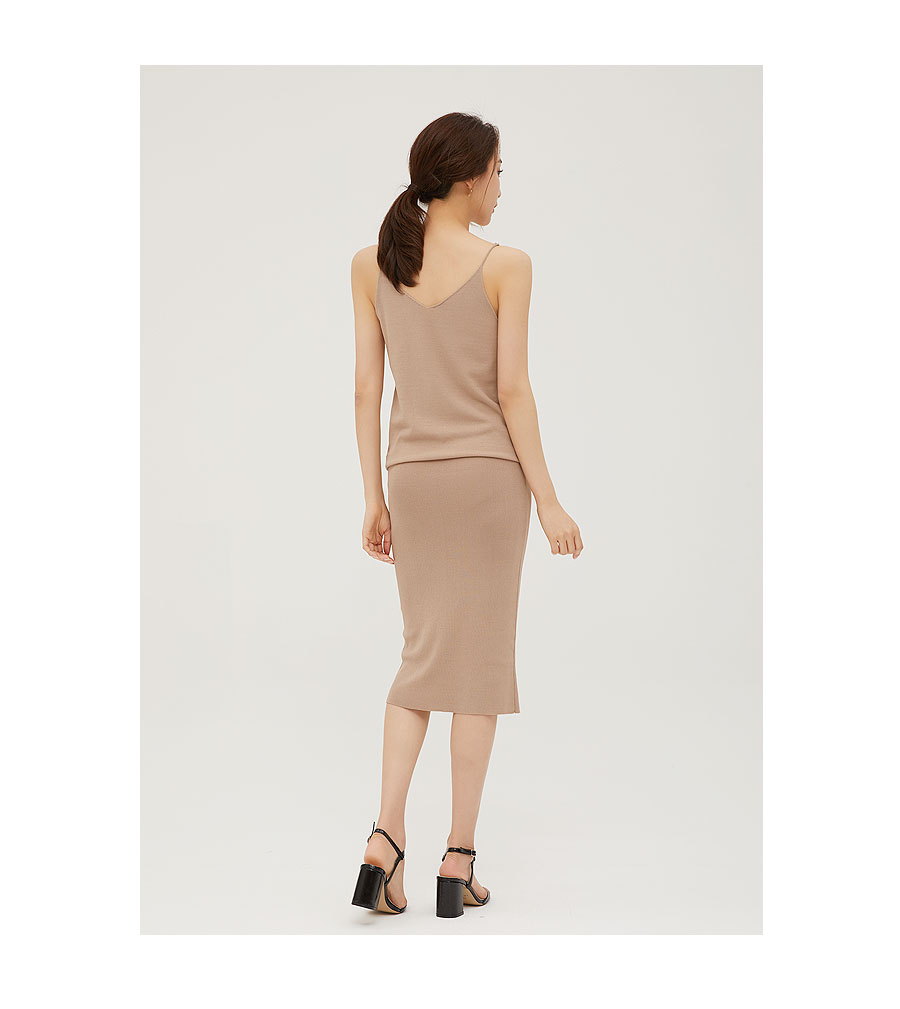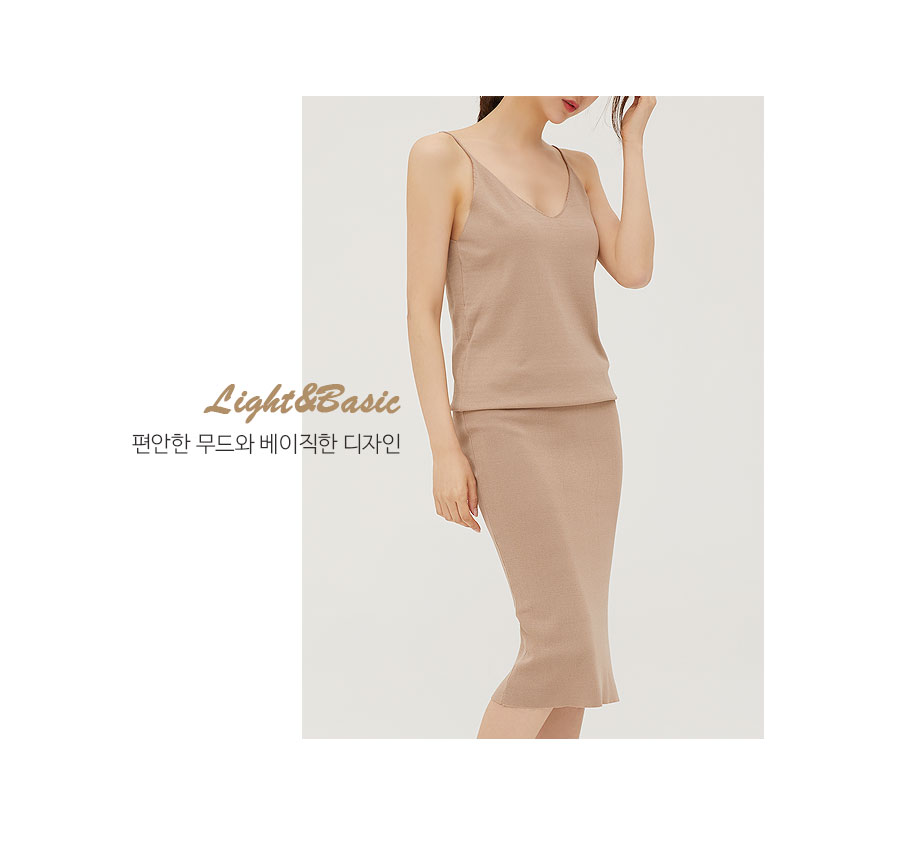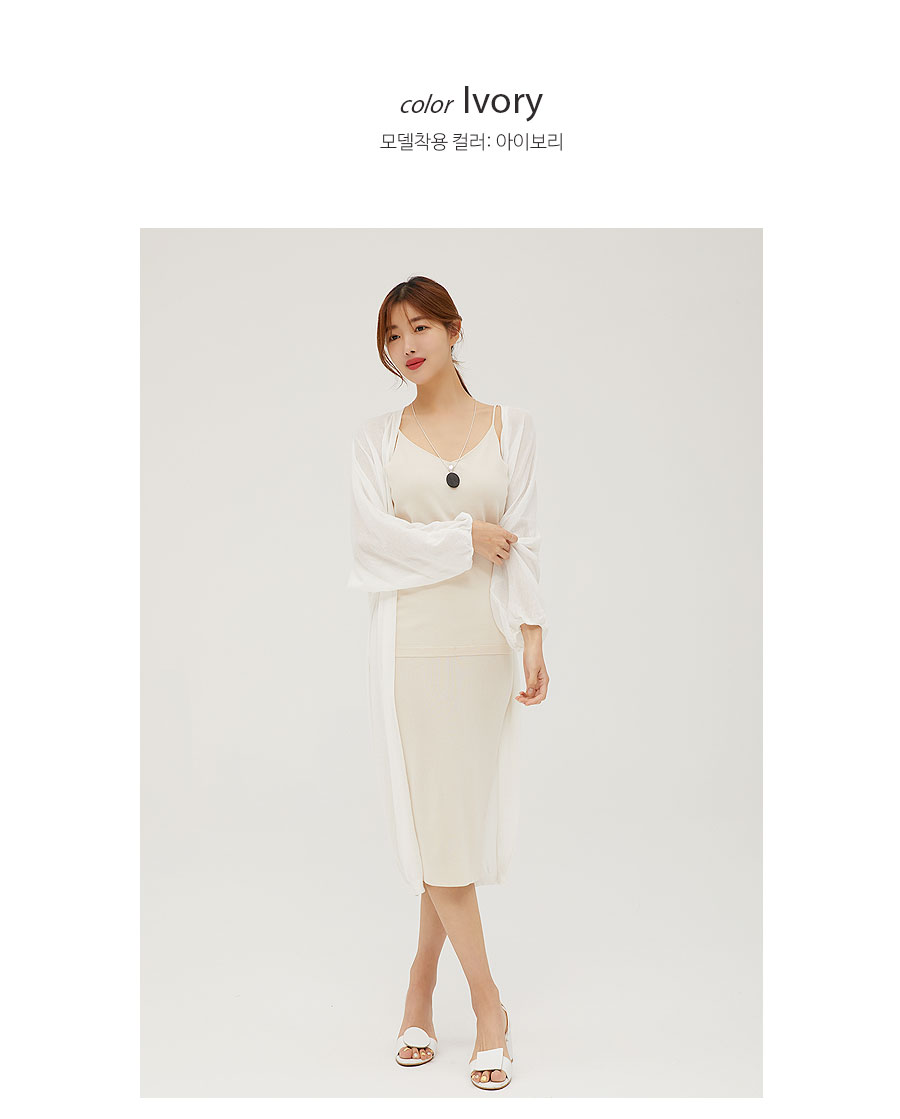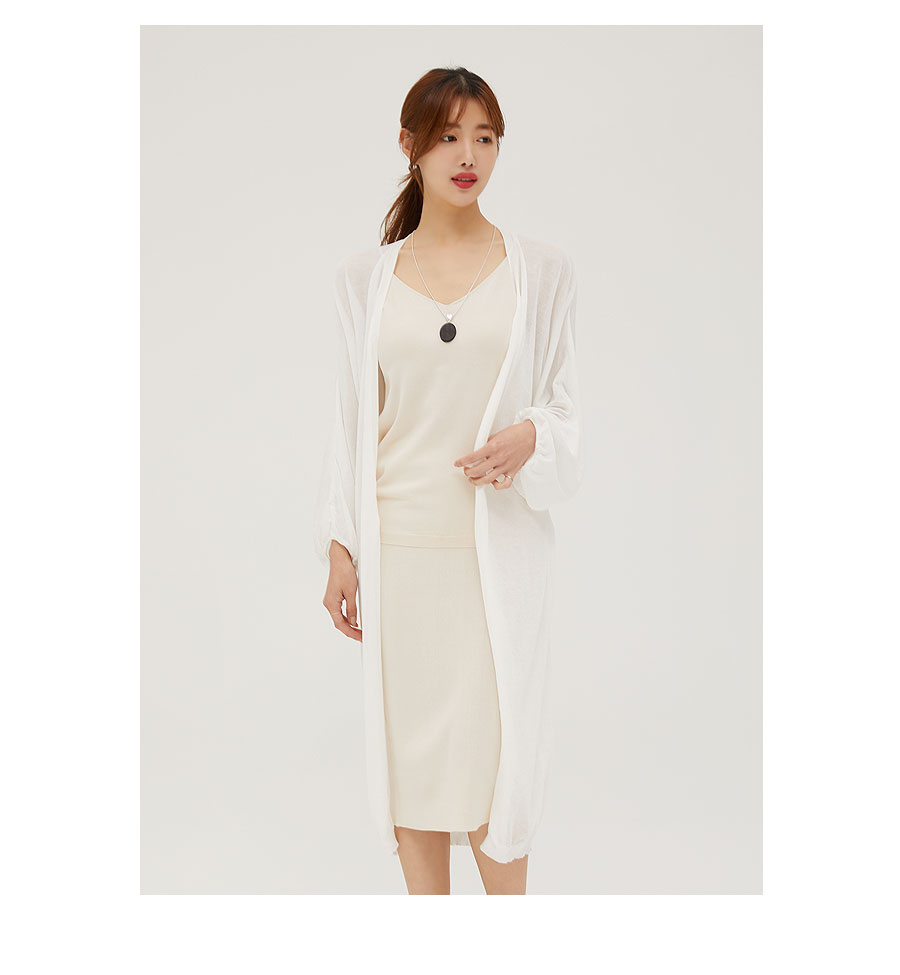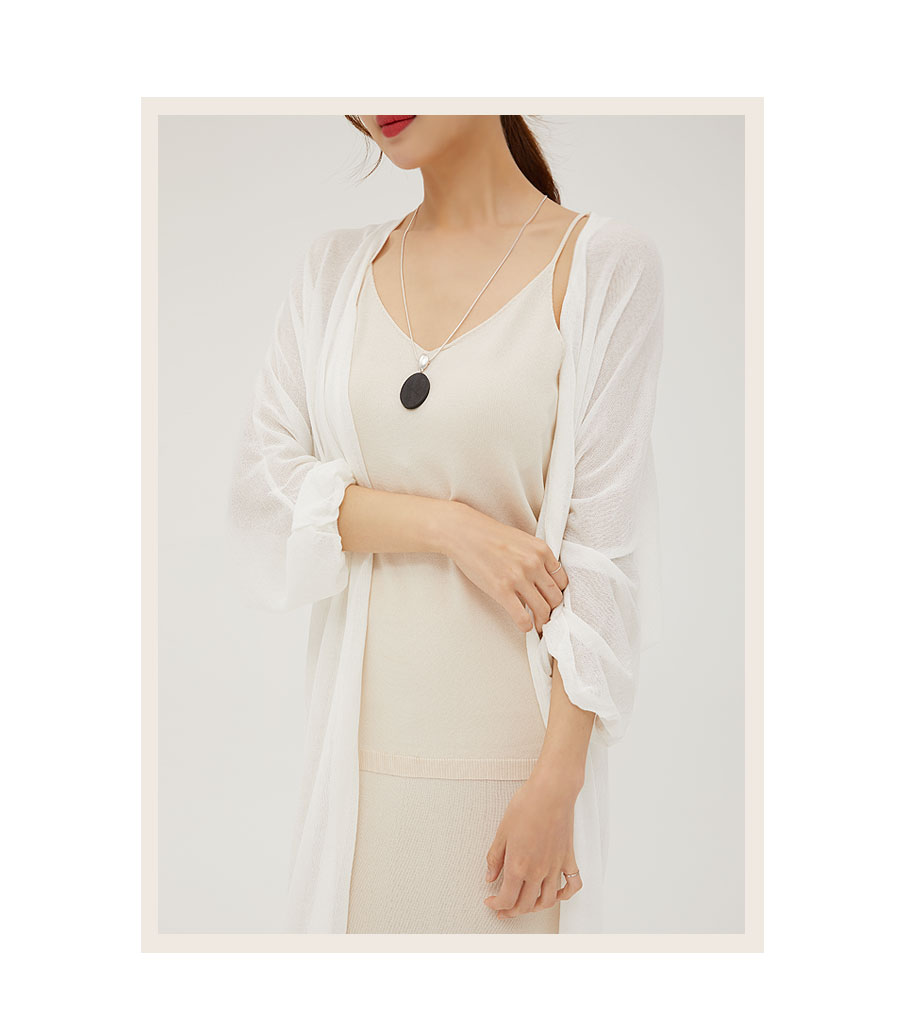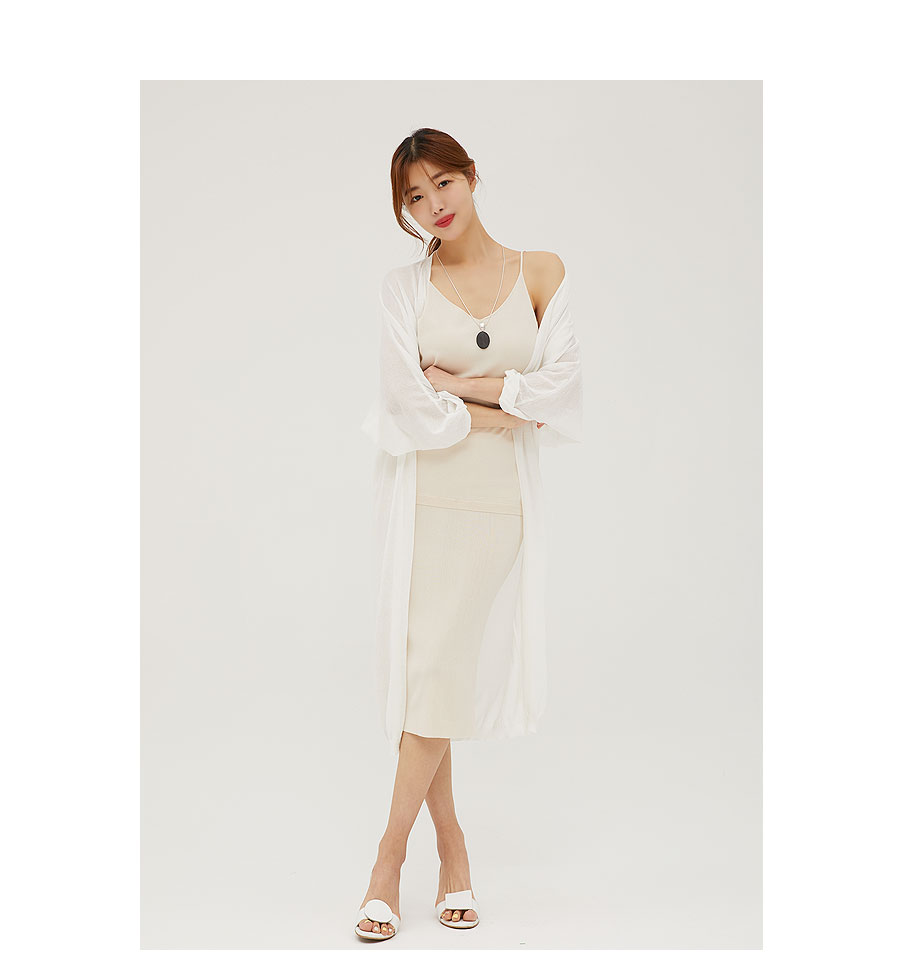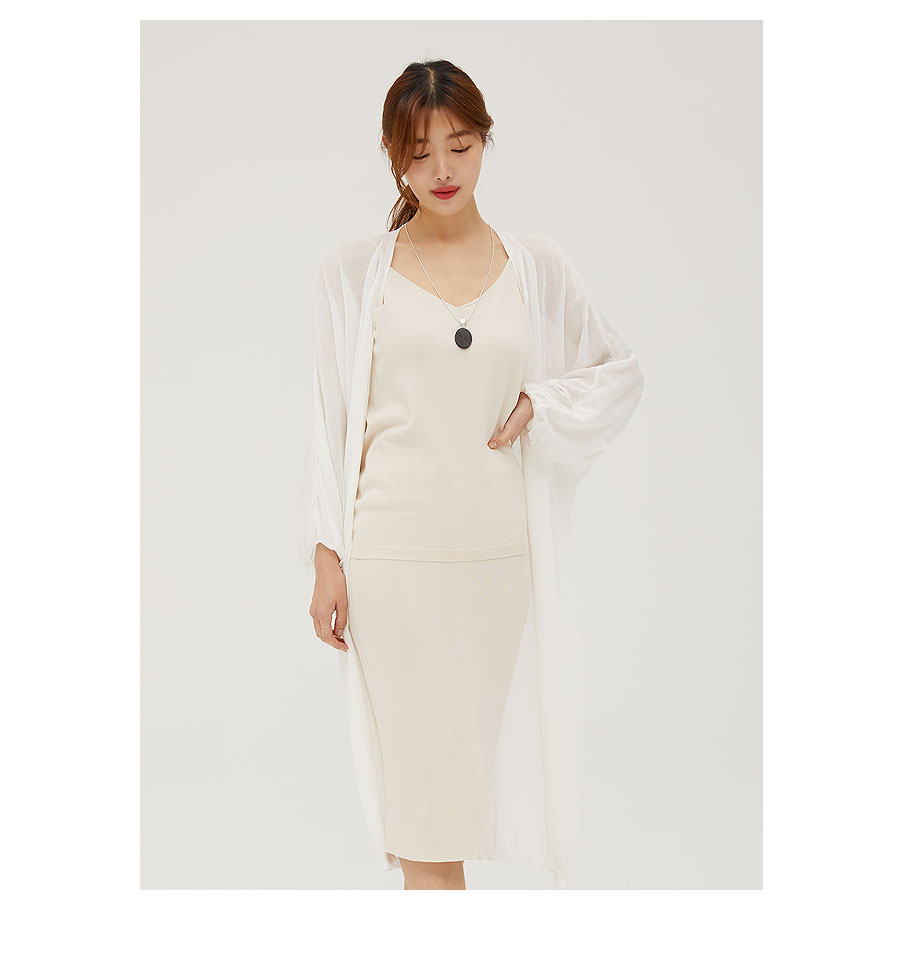 Detailed Info
V neckline and thin shoulder straps create a lovely and feminine look.
Clean finishing at the ends prevents the material from fraying easily.
Elastic waist band of the skirt allows comfortable fitting.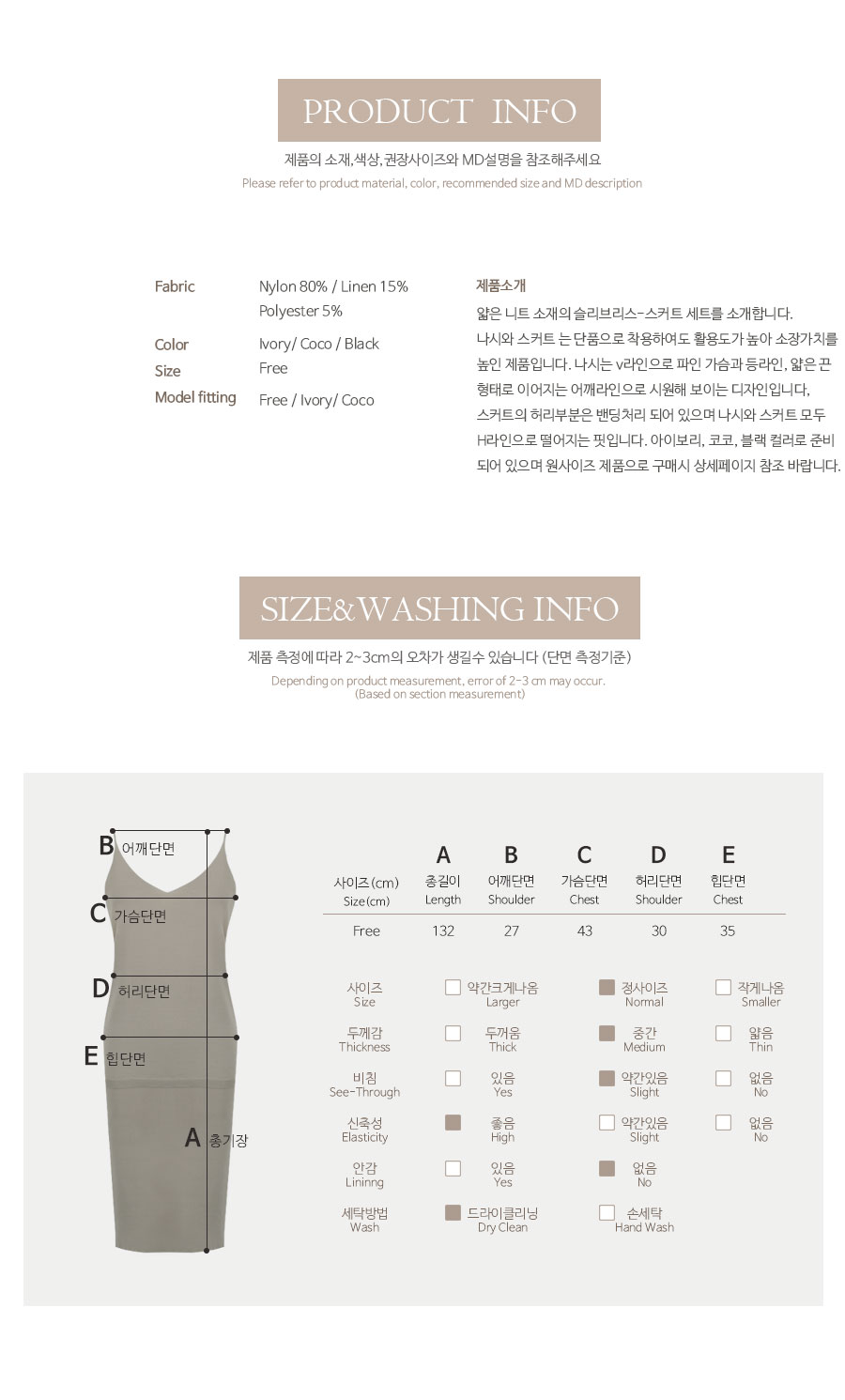 model Size