Description
Details
A refined and feminine blouse made of excellent fabric.
Black piping detail that gives focal point to the outfit, with a clean finish that makes the blouse a quality piece.
Available in One Size and Color, please refer to measurements for more details.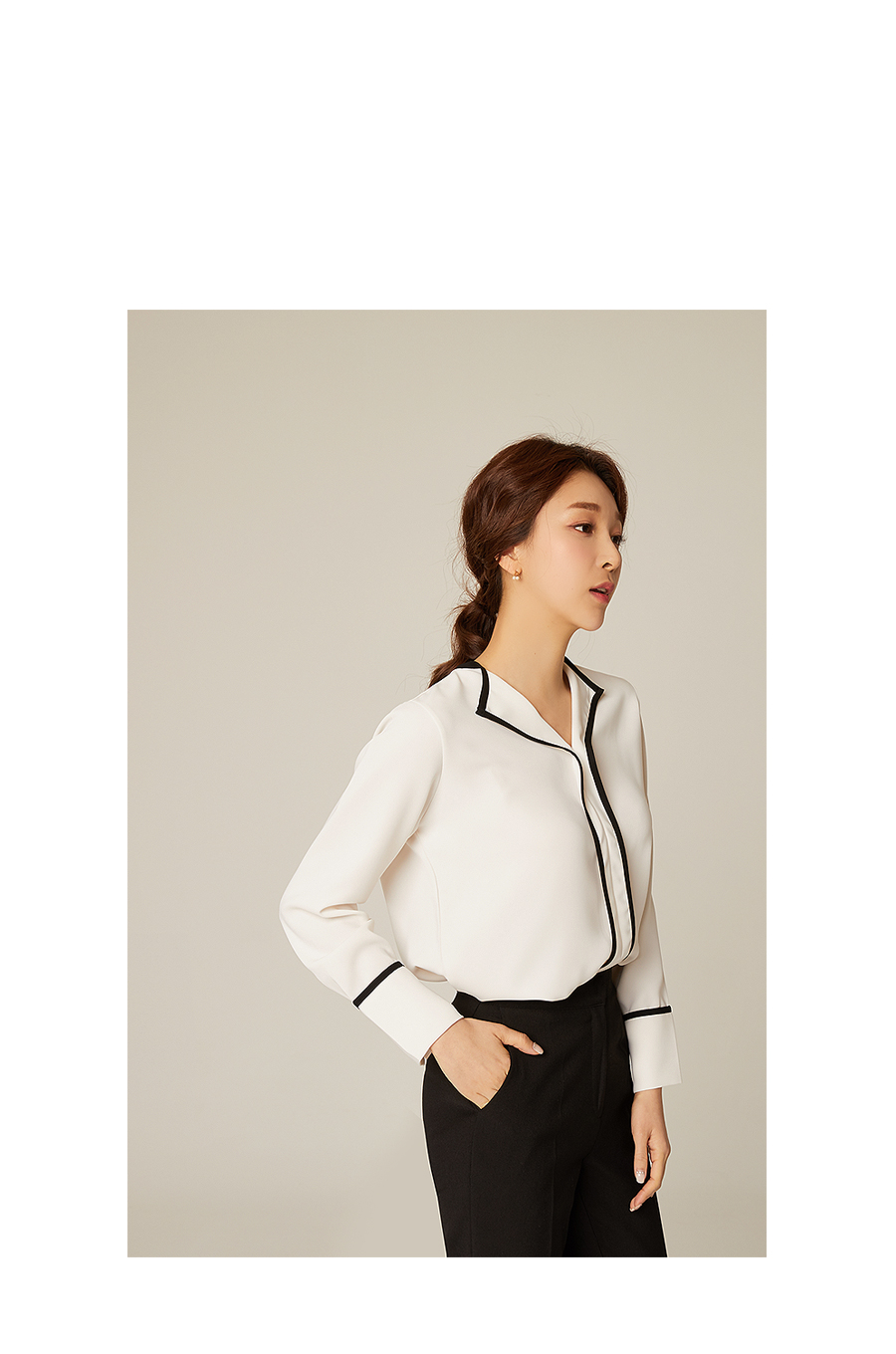 Simple point and trendy design that enhances style!
Clean fit and simple design. Black piping detail creates an edge and fun to the look.
Basic yet feminine line. A blouse perfect for an office look.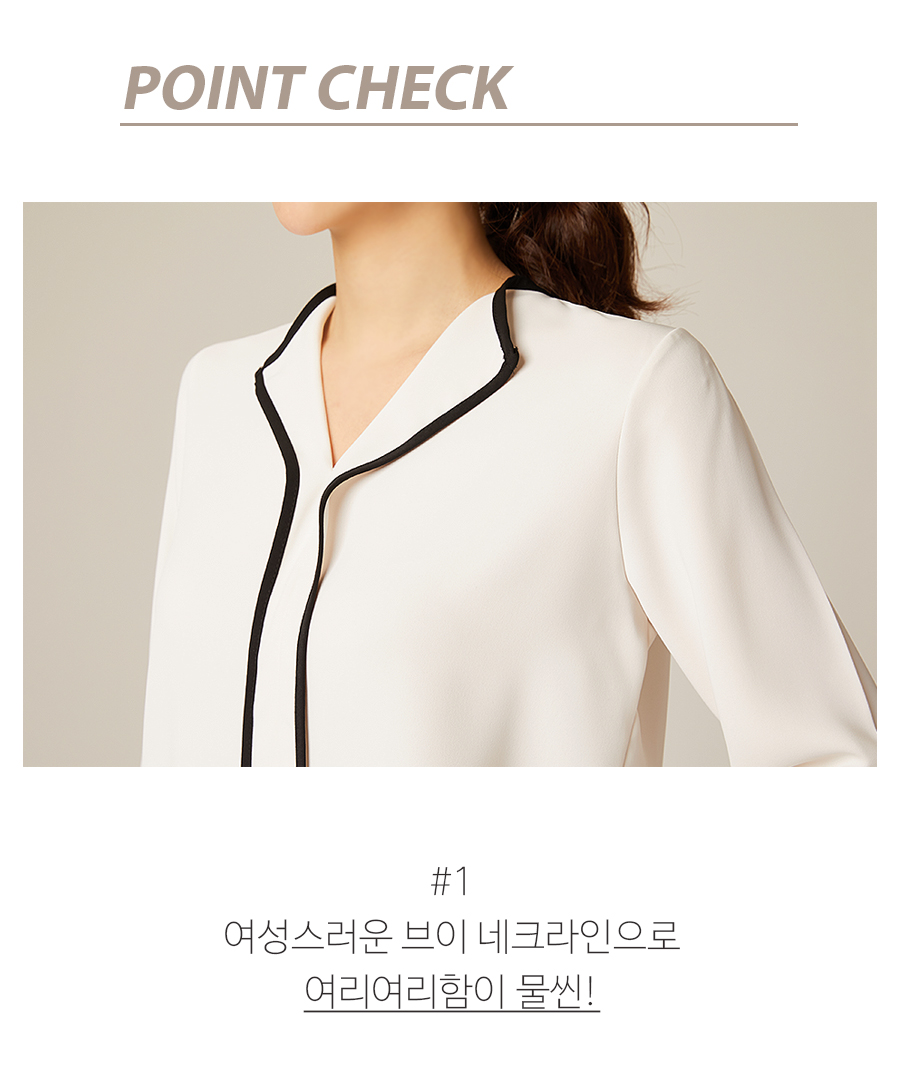 Feminine V neckline that has a delicate look.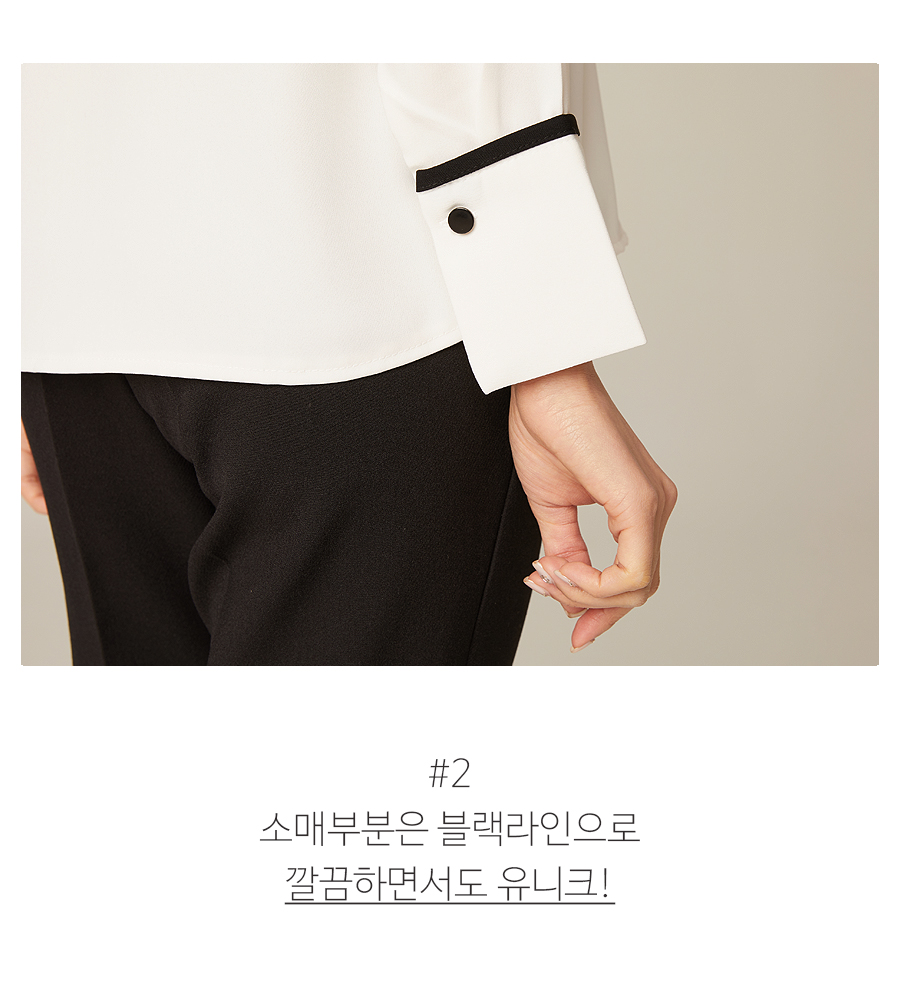 Black piping detail at the sleeve creates a clean and unique touch.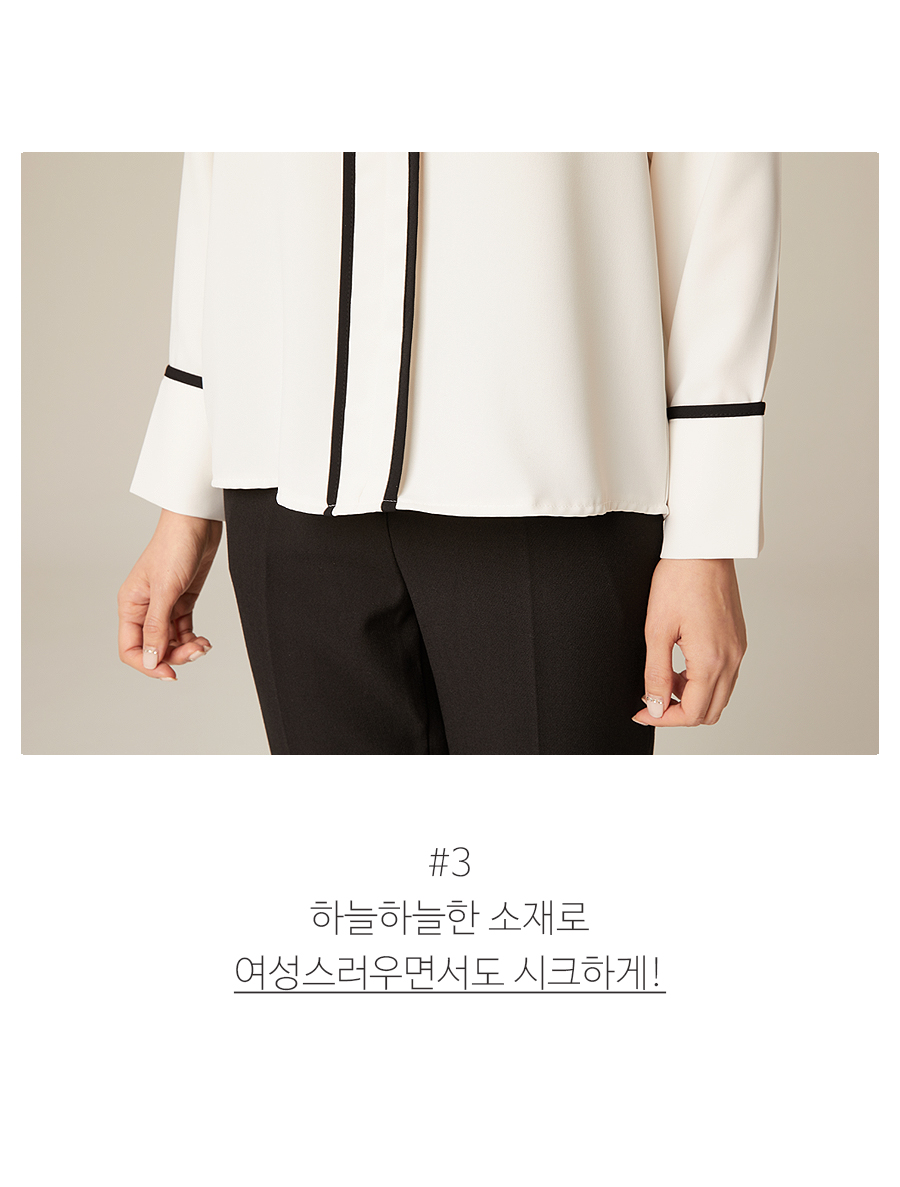 Soft material for a womanly and chic look!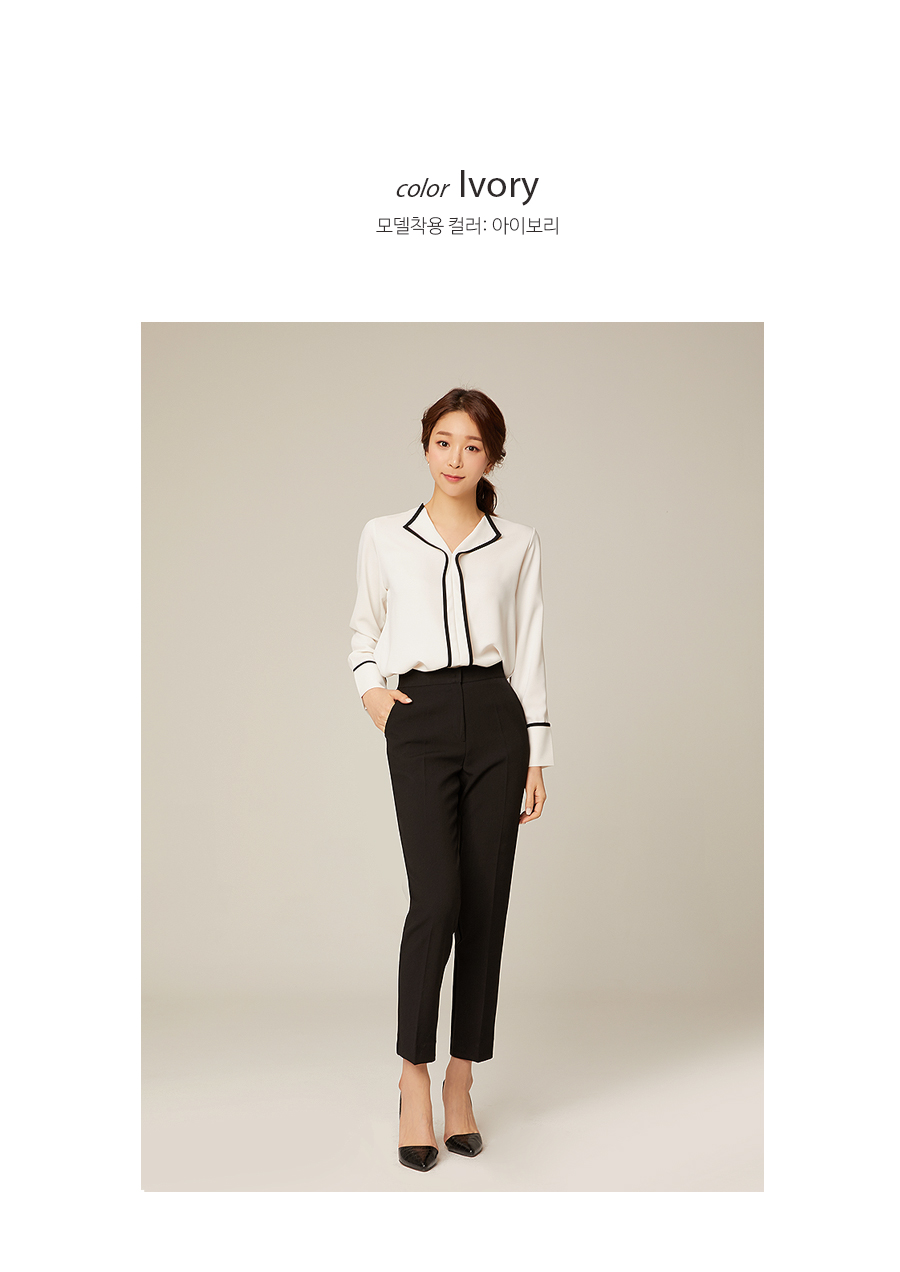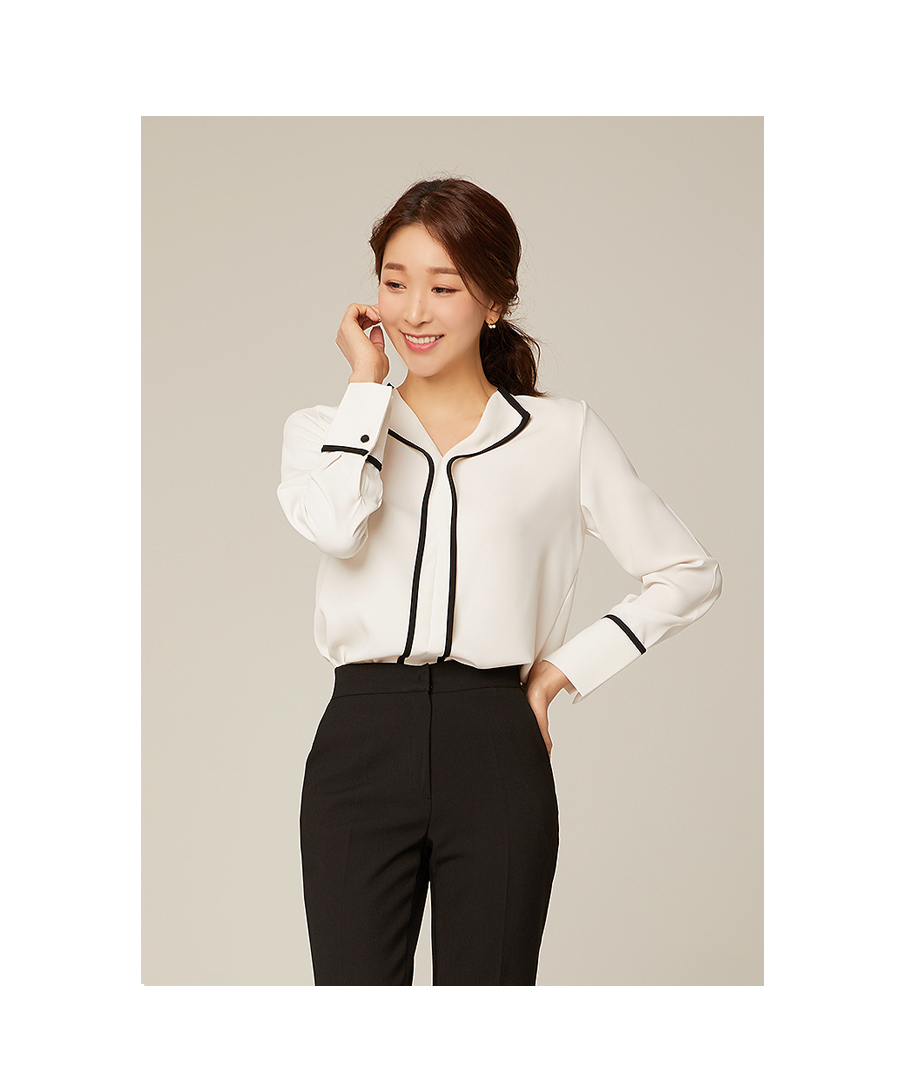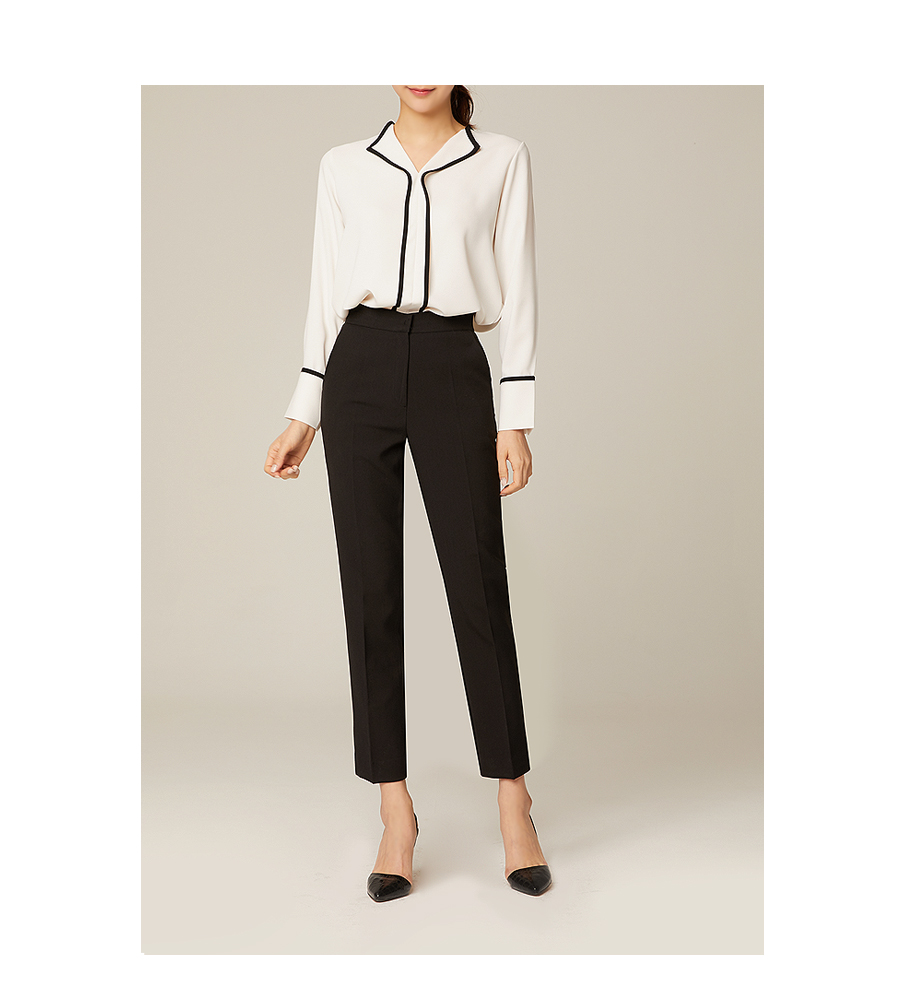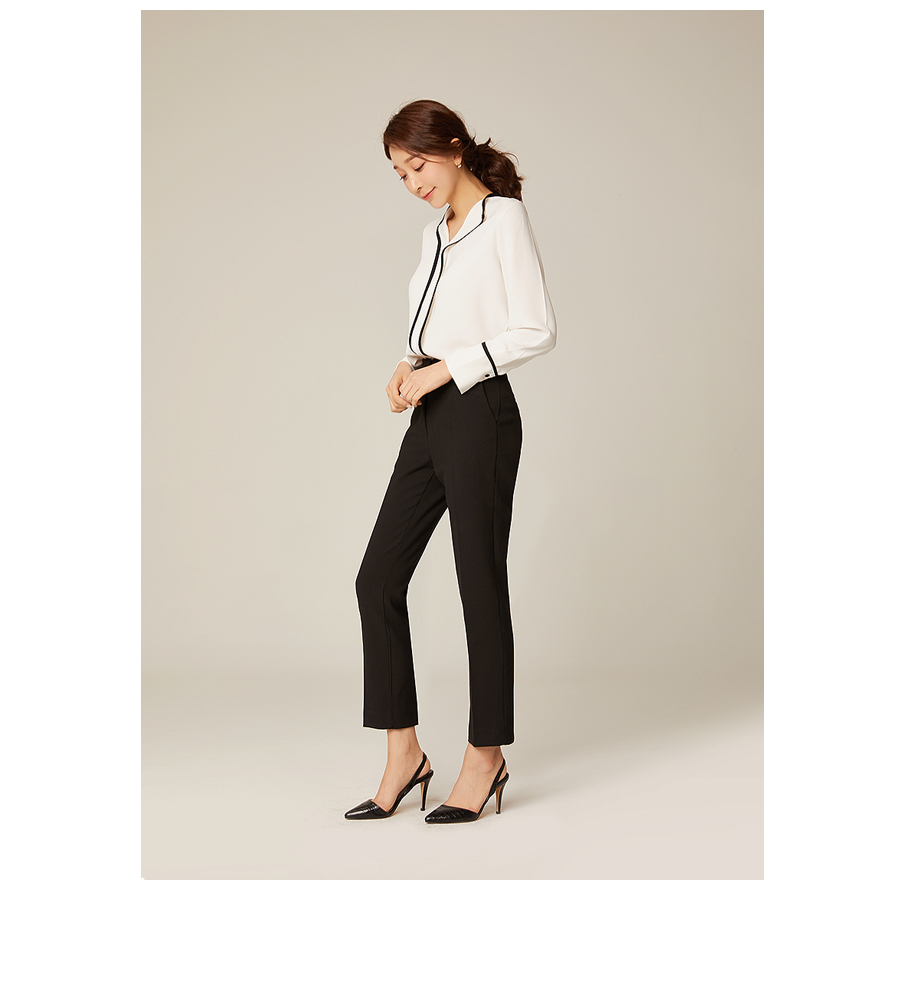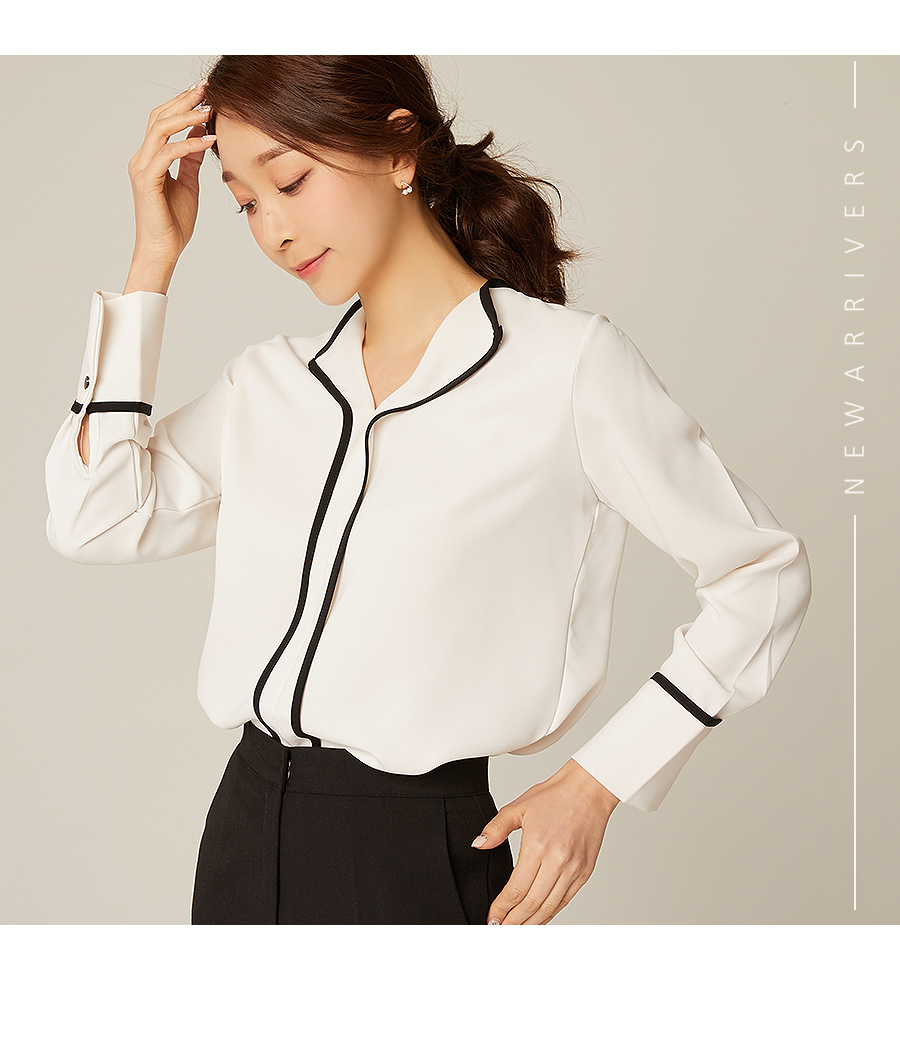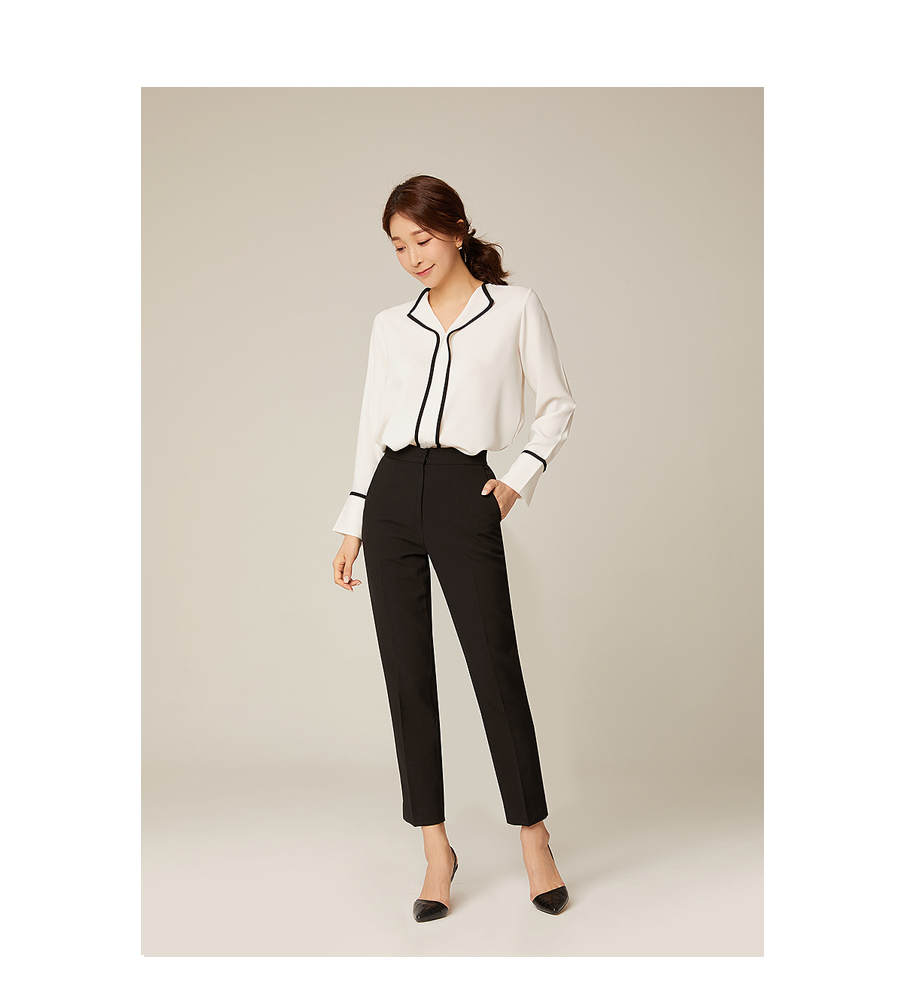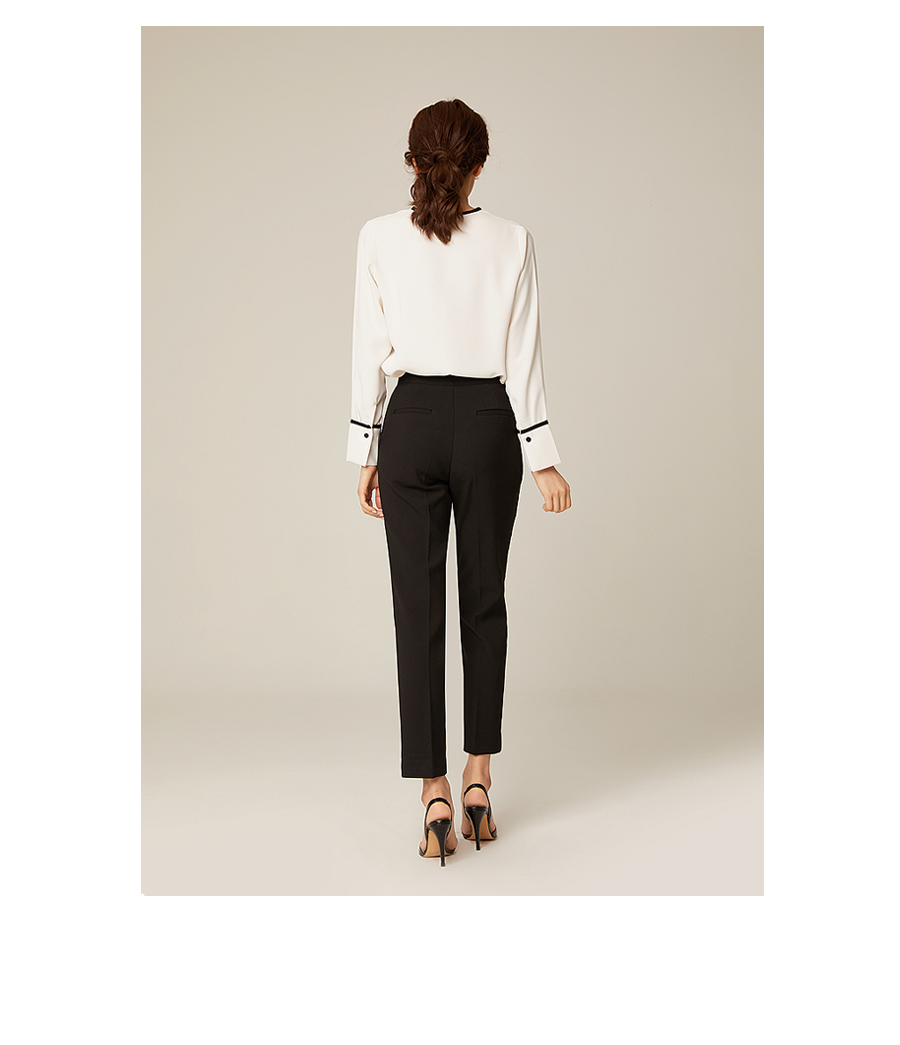 Detailed Info
The color of the product in the model photoshoot may differ due to studio lighting, please refer to the pictures below for more accurate color choices.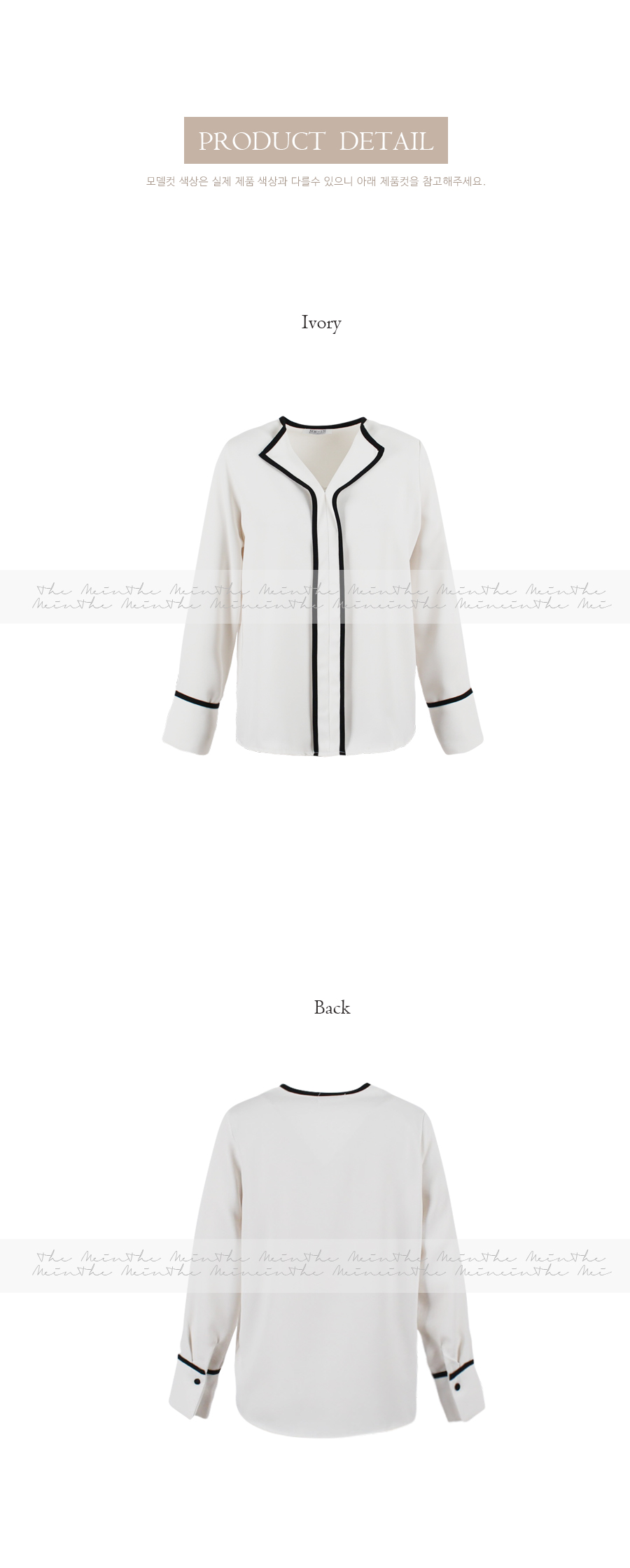 V neckline and contrasting lines create the point of the outfit.
Designed with a clean finish and attention to details.
Black button on the sleeves add a fun detail to the simple sleeves.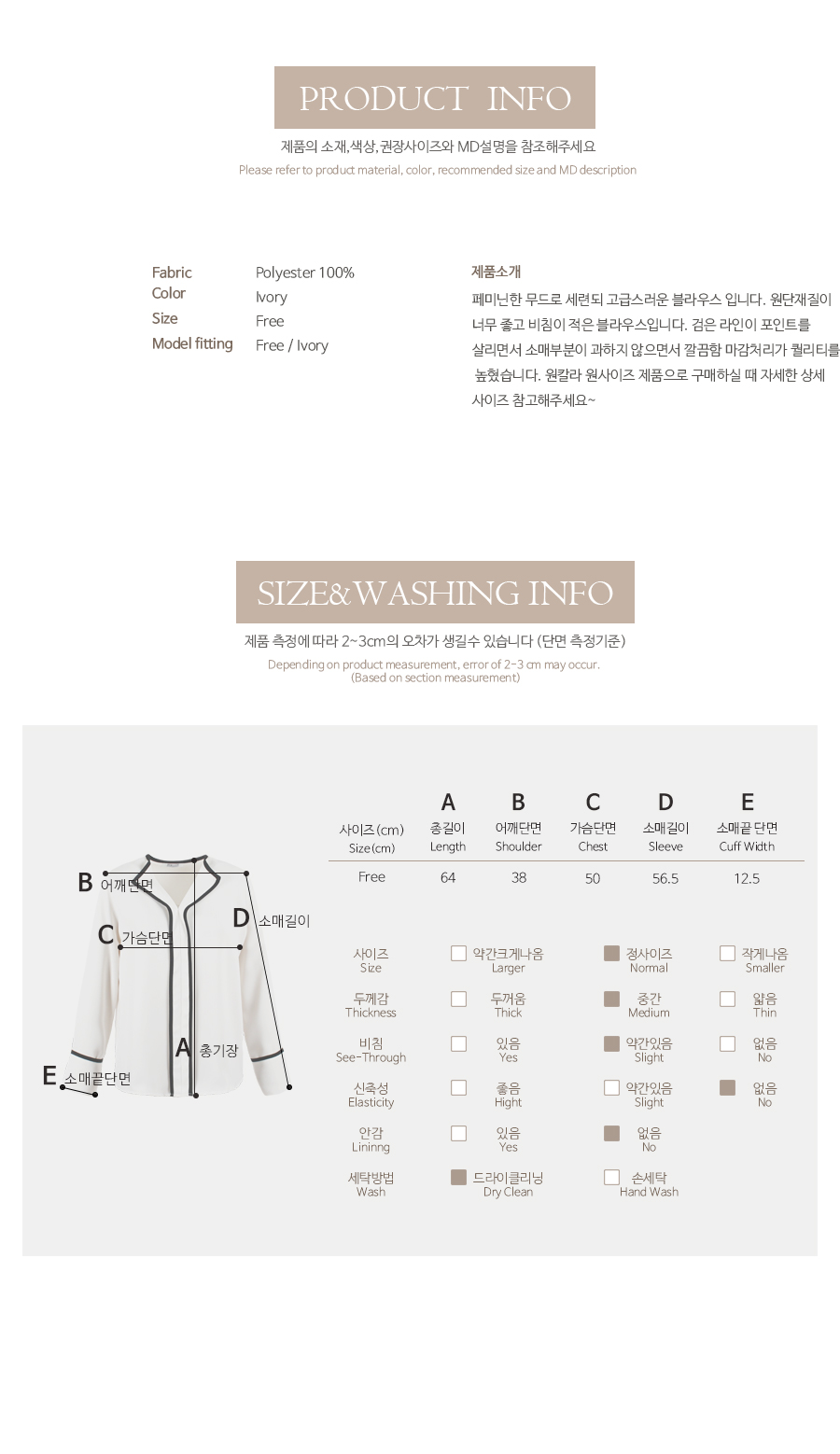 model Size