Description
Details
A stylish classic-cut shirt blouse.
Made of 100% cotton, its fabric and texture allows for comfort when worn in the summer weather.
A versatile piece that goes well with a pair of jeans, slacks or a skirt.
Available in White, Beige and Navy.
(The shirt in White may appear slightly sheer.)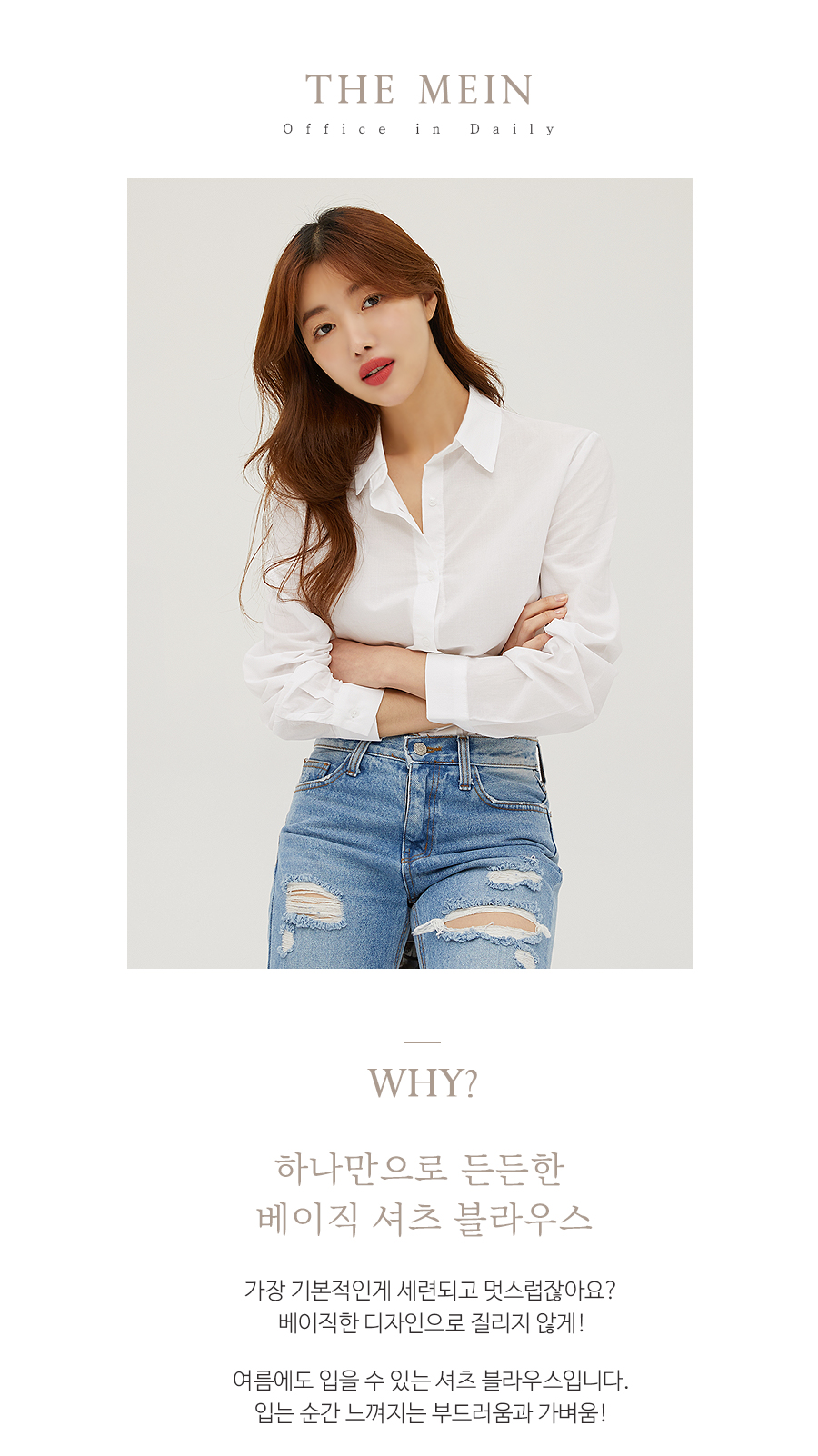 A must-have and timeless addition to the wardrobe.
This classic blouse designed in clean lines creates a stylish and refined look.
Suitable for the summer weather, this shirt blouse remains cool and soft whenever worn.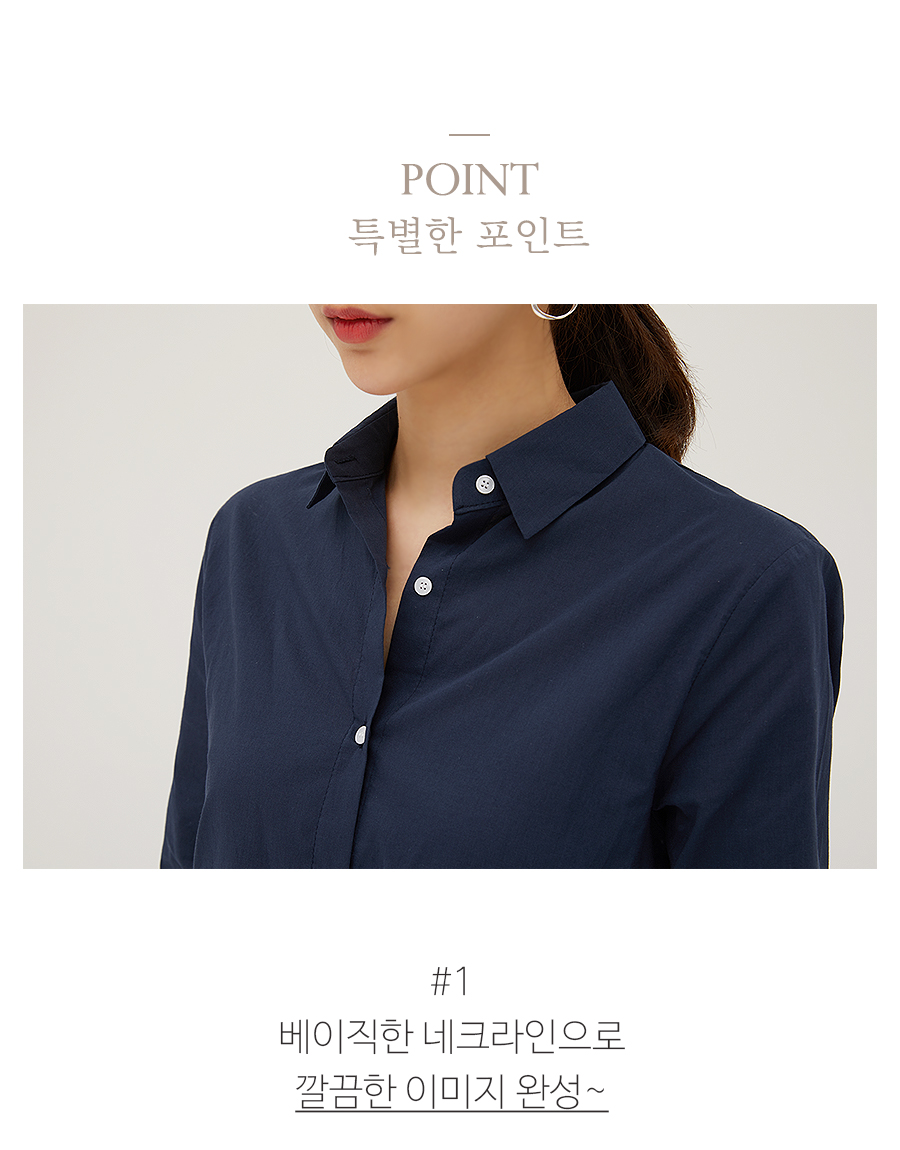 A basic neckline that completes a clean image.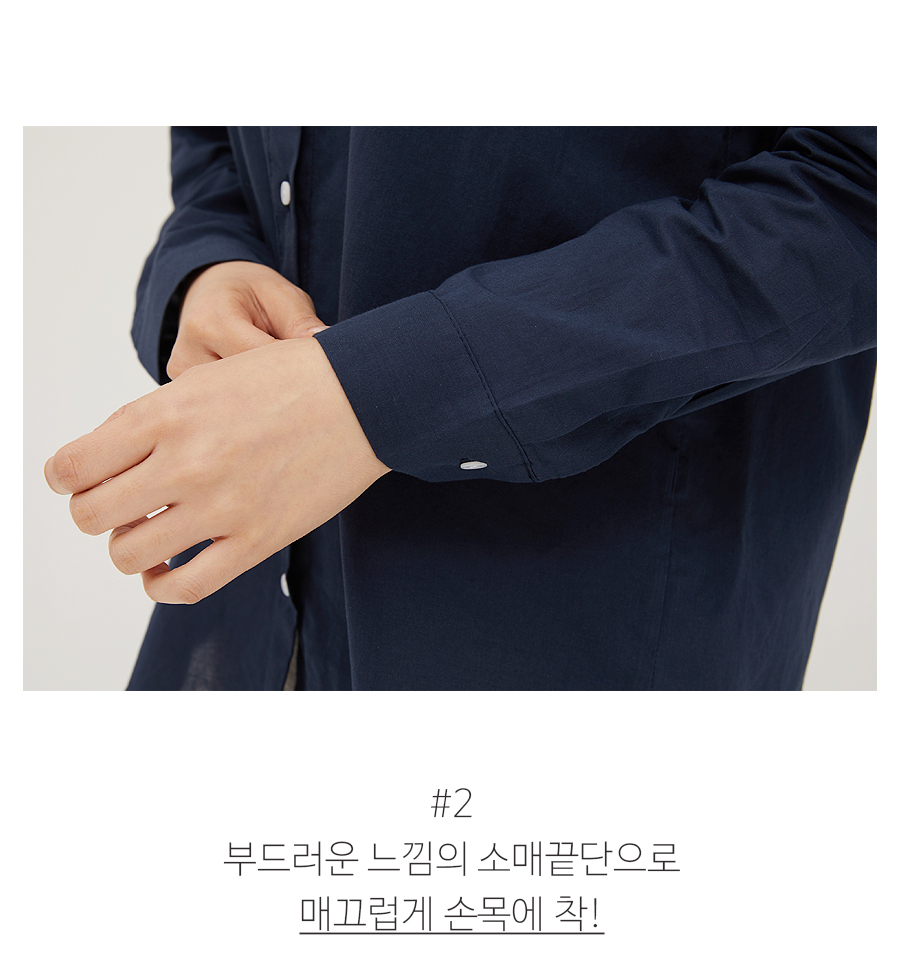 Soft touch that runs smoothly down to the wrists.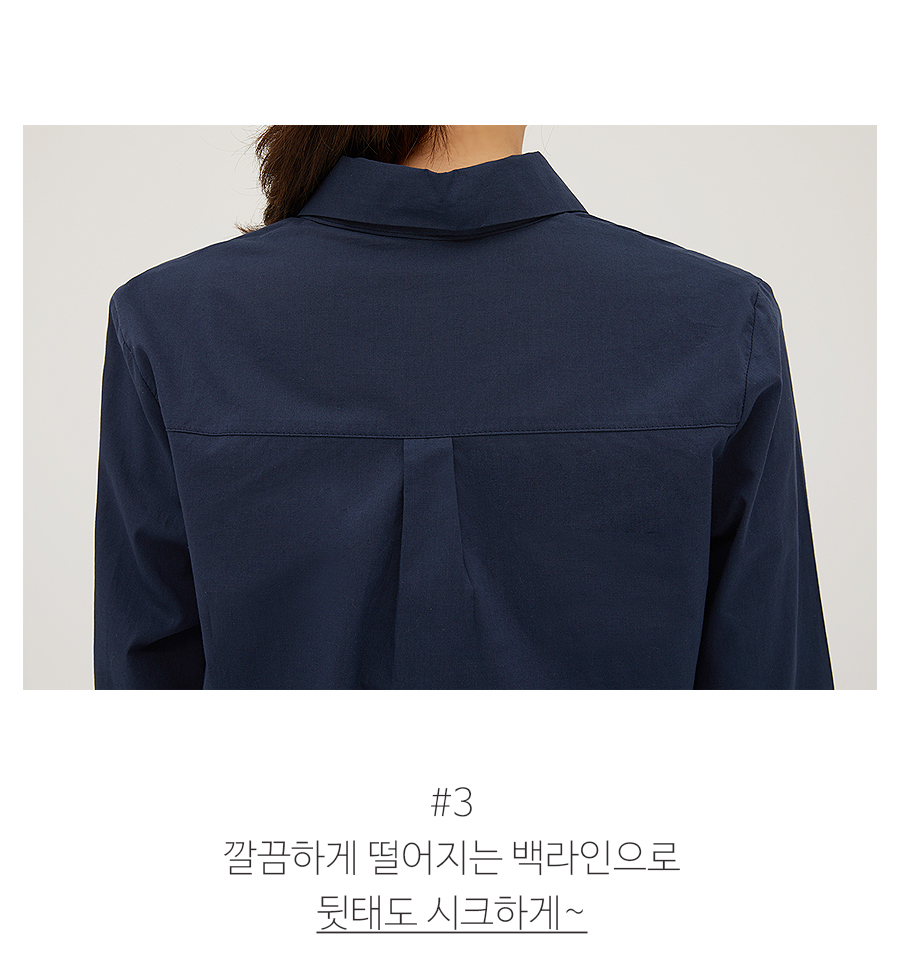 The backline falls neatly, creating a chic look.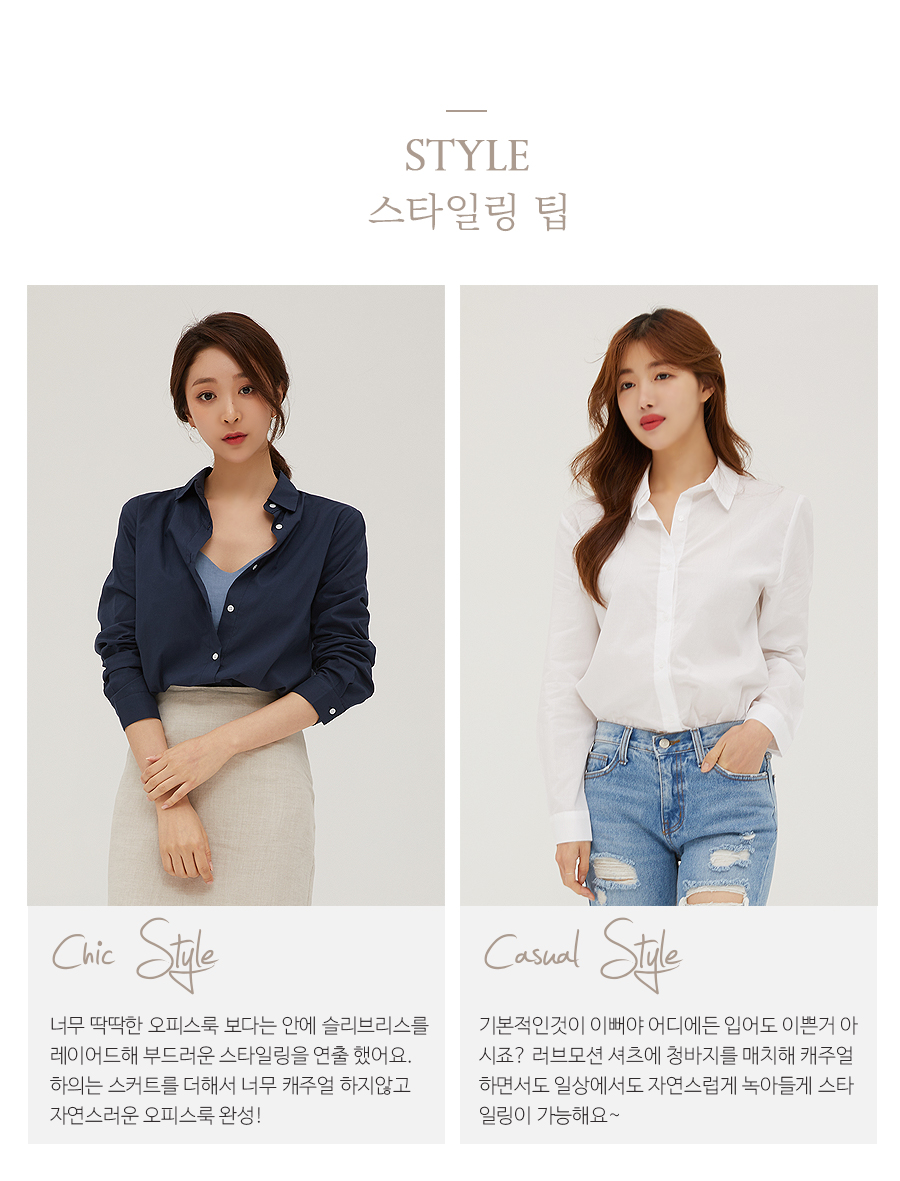 Chic Style
Layer the shirt blouse over a sleeveless top to style up a rigid office look.
Pair it with a skirt for a smart yet chic office style.
Casual Style
This clean-cut shirt blouse looks good anywhere.
Pair it with a pair of jeans for a casual look.
An easy piece to style to achieve a natural everyday look.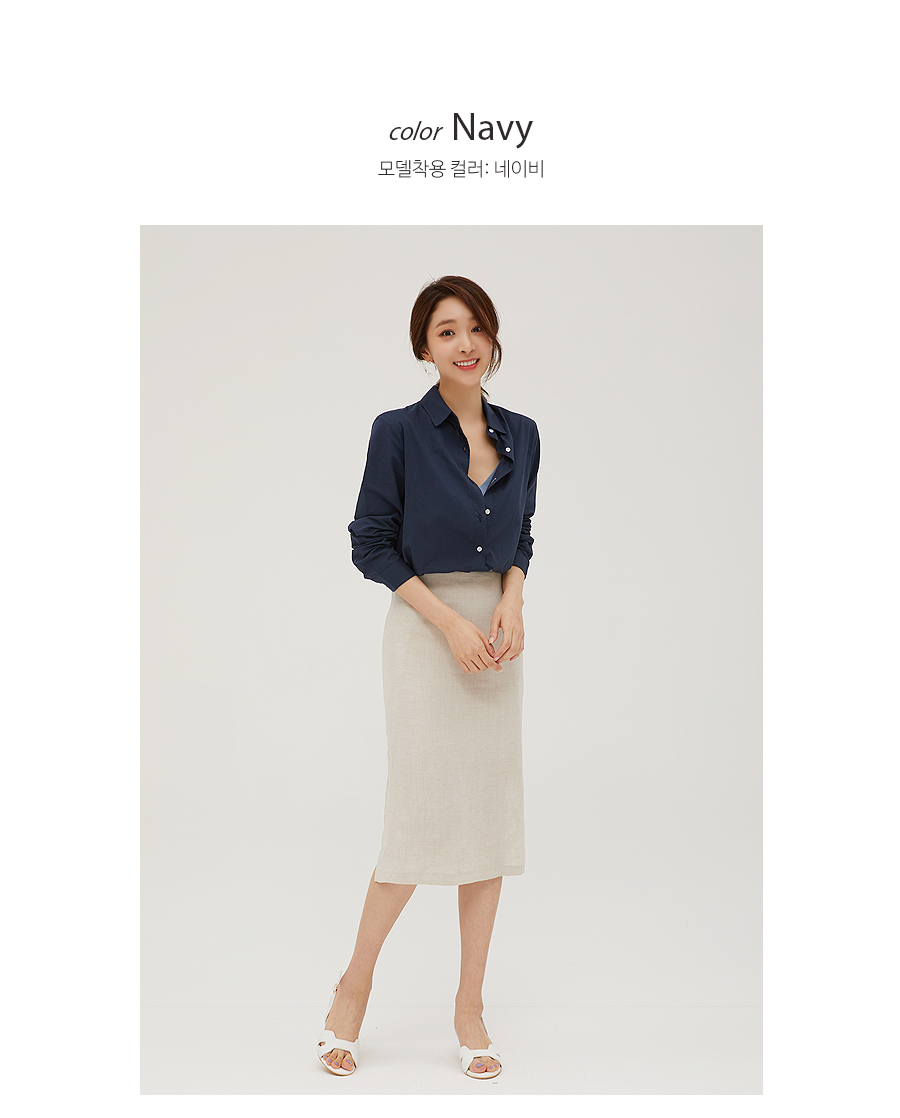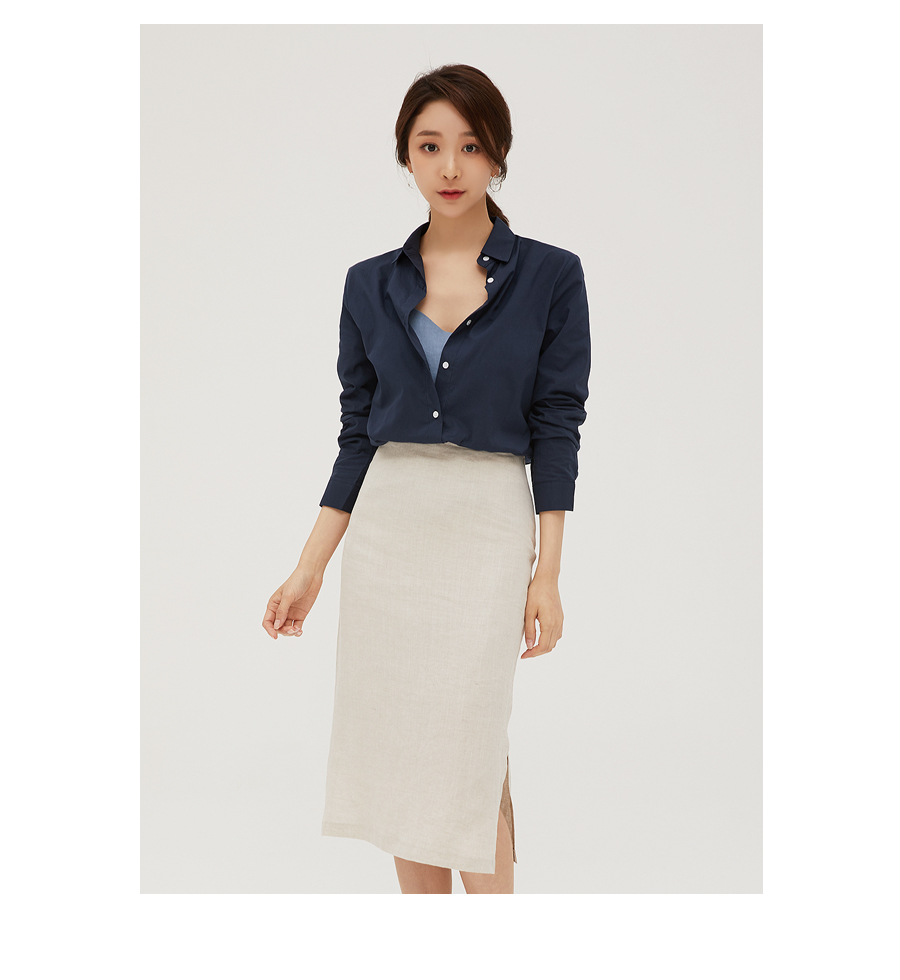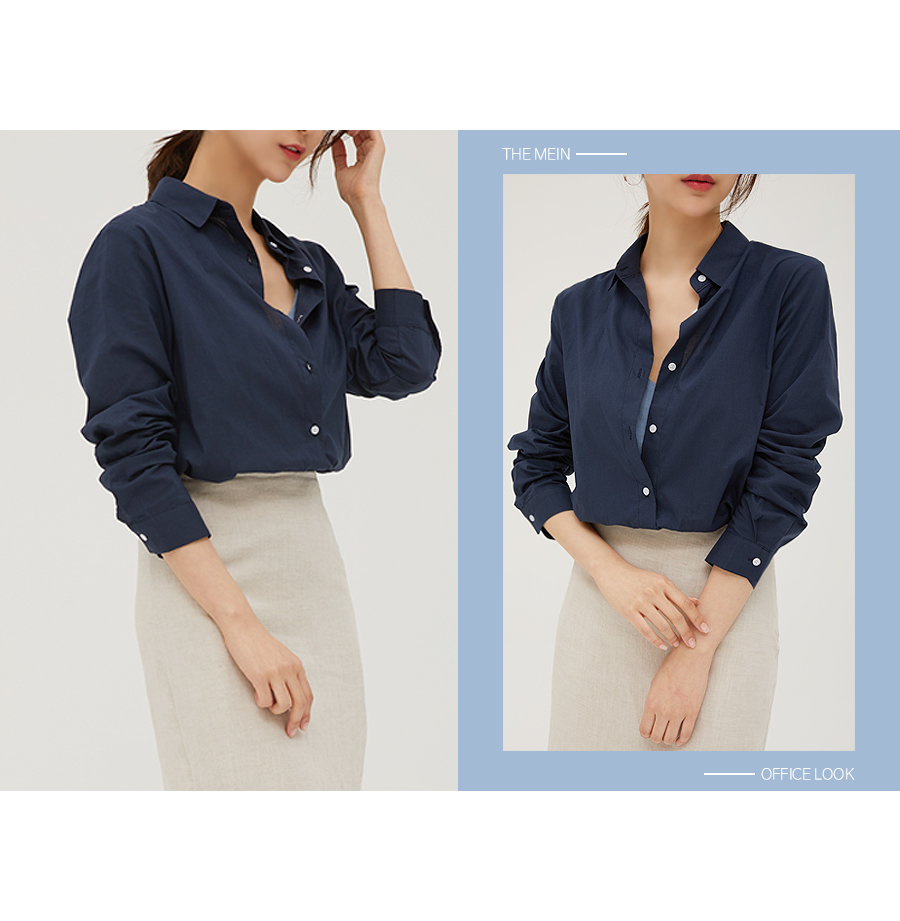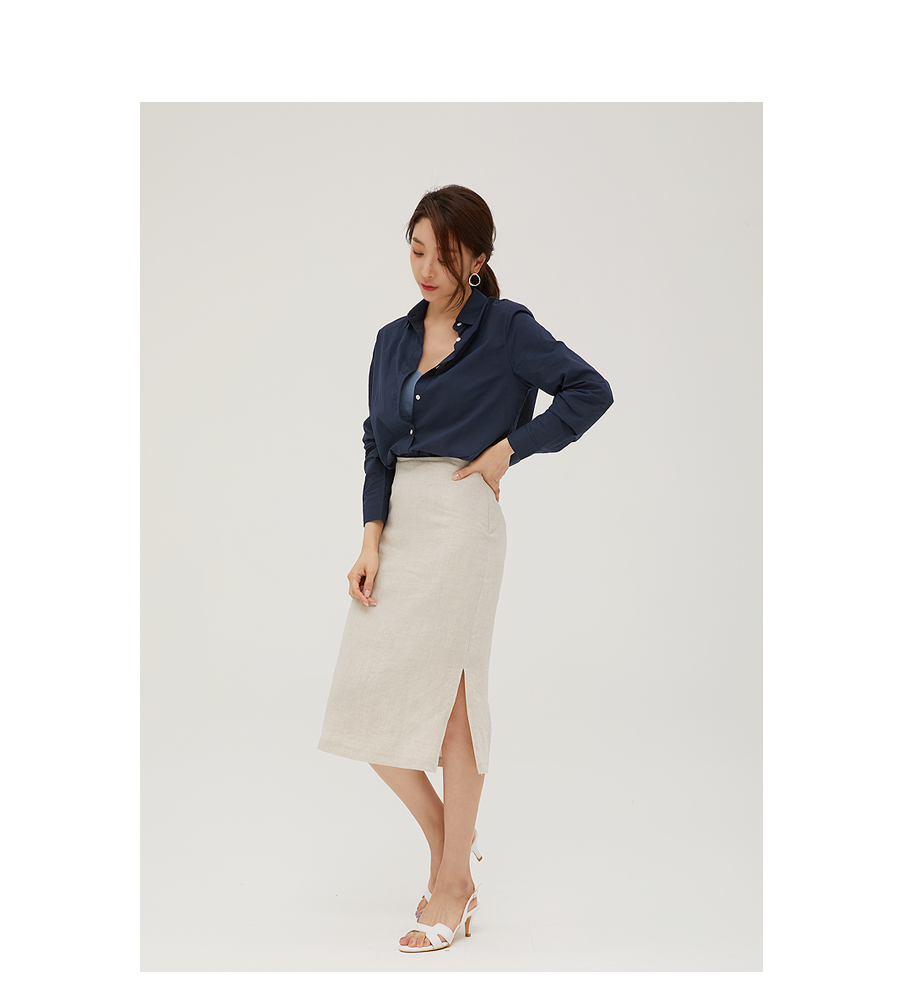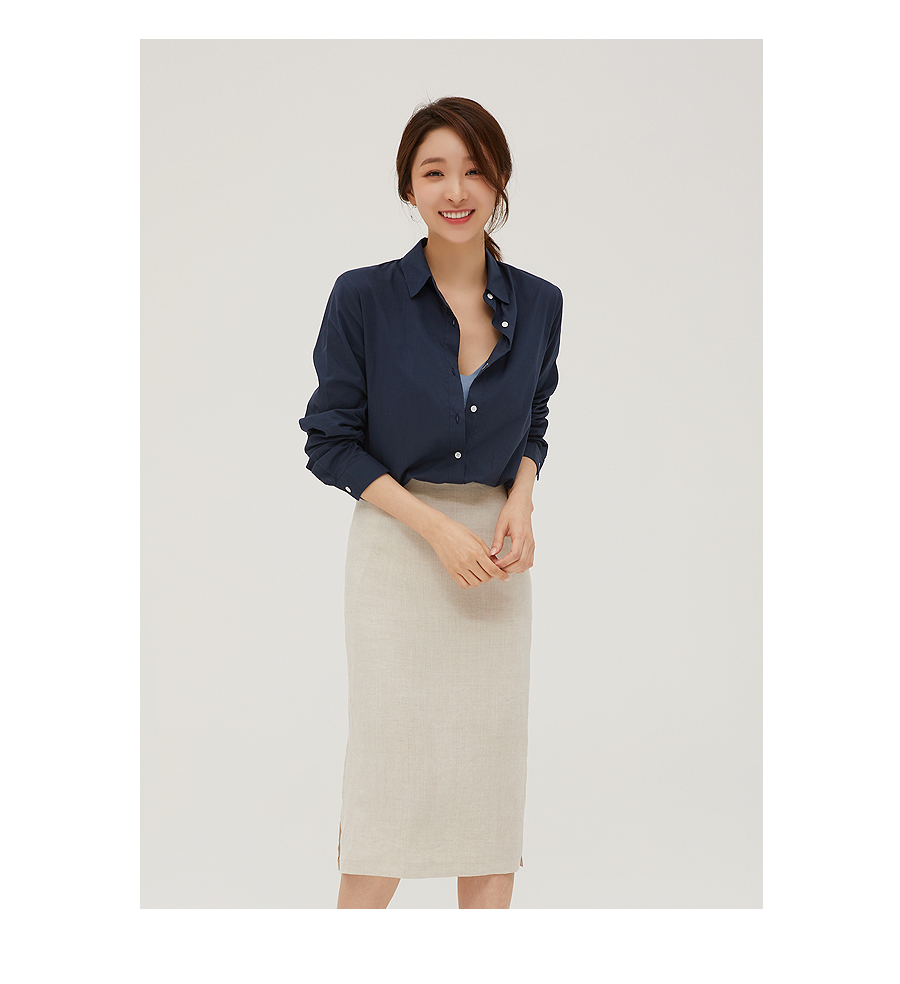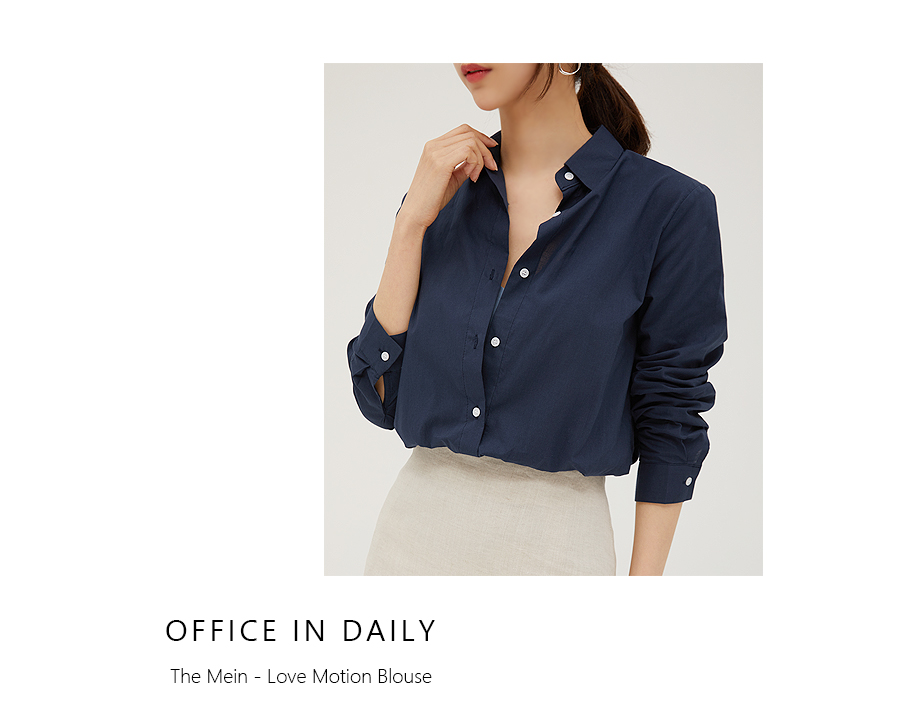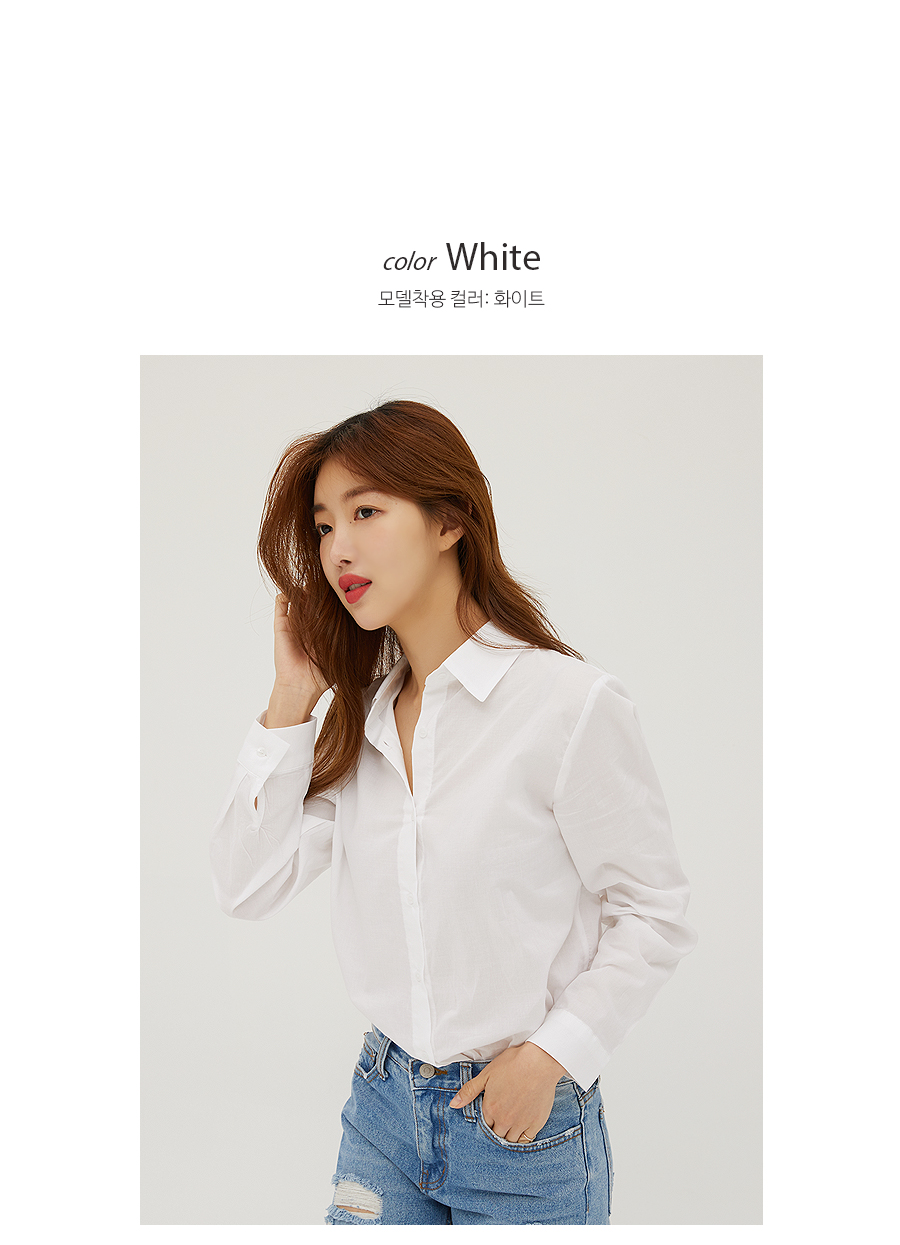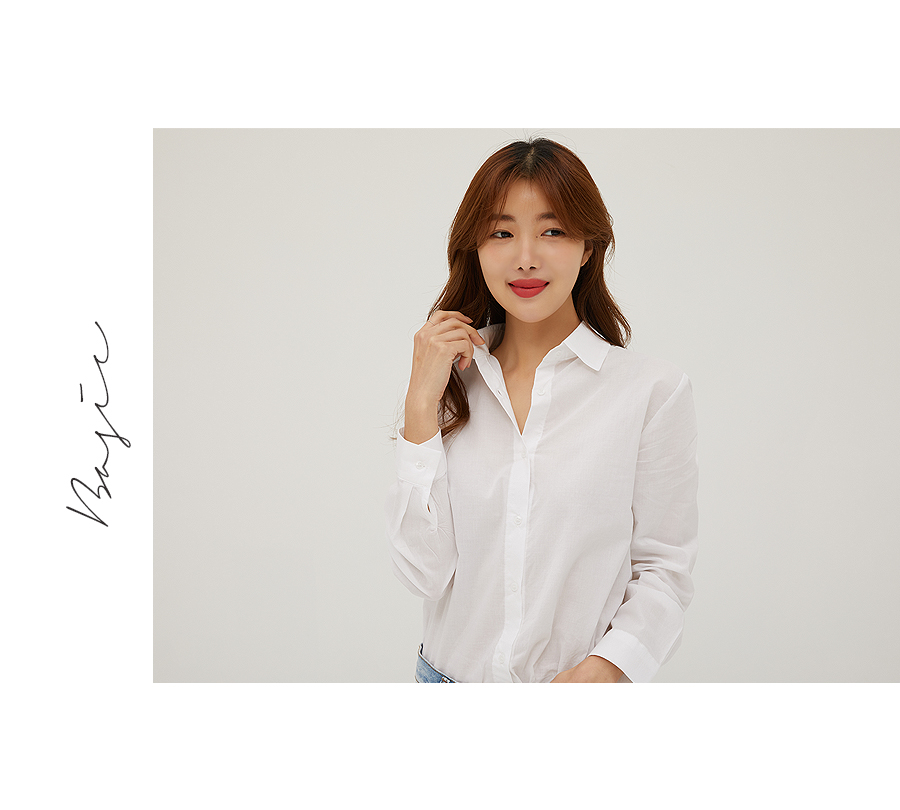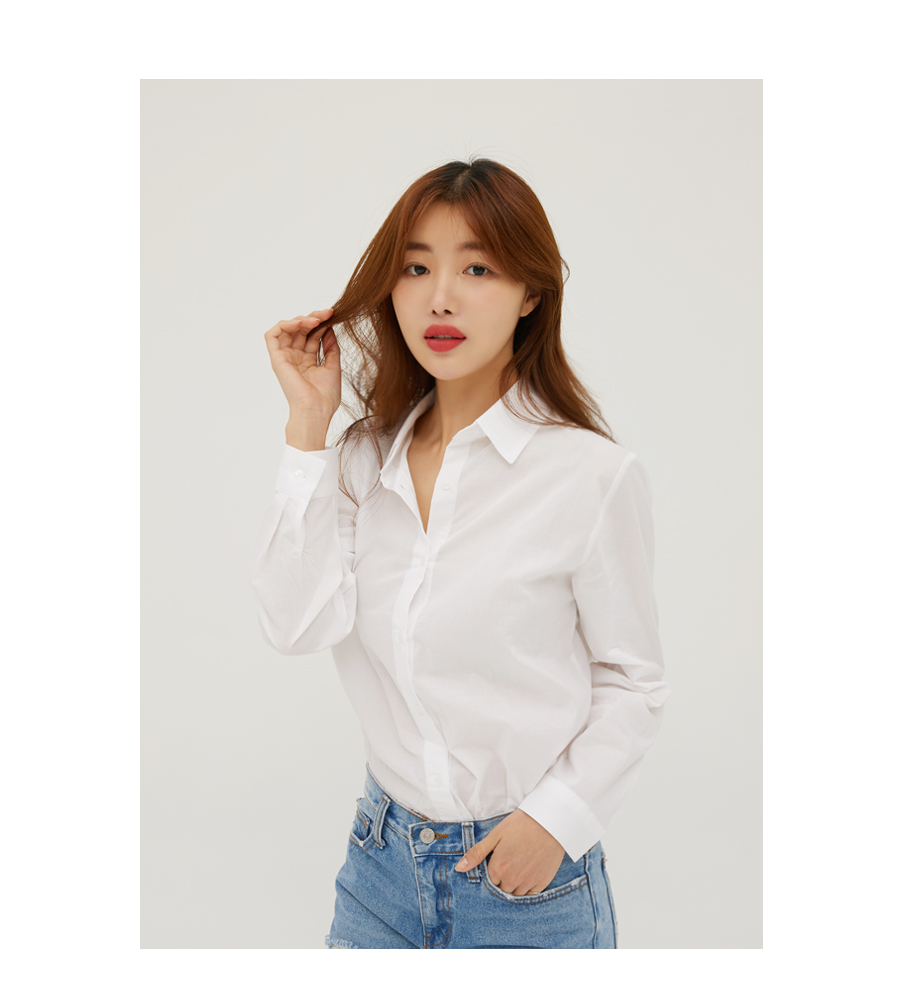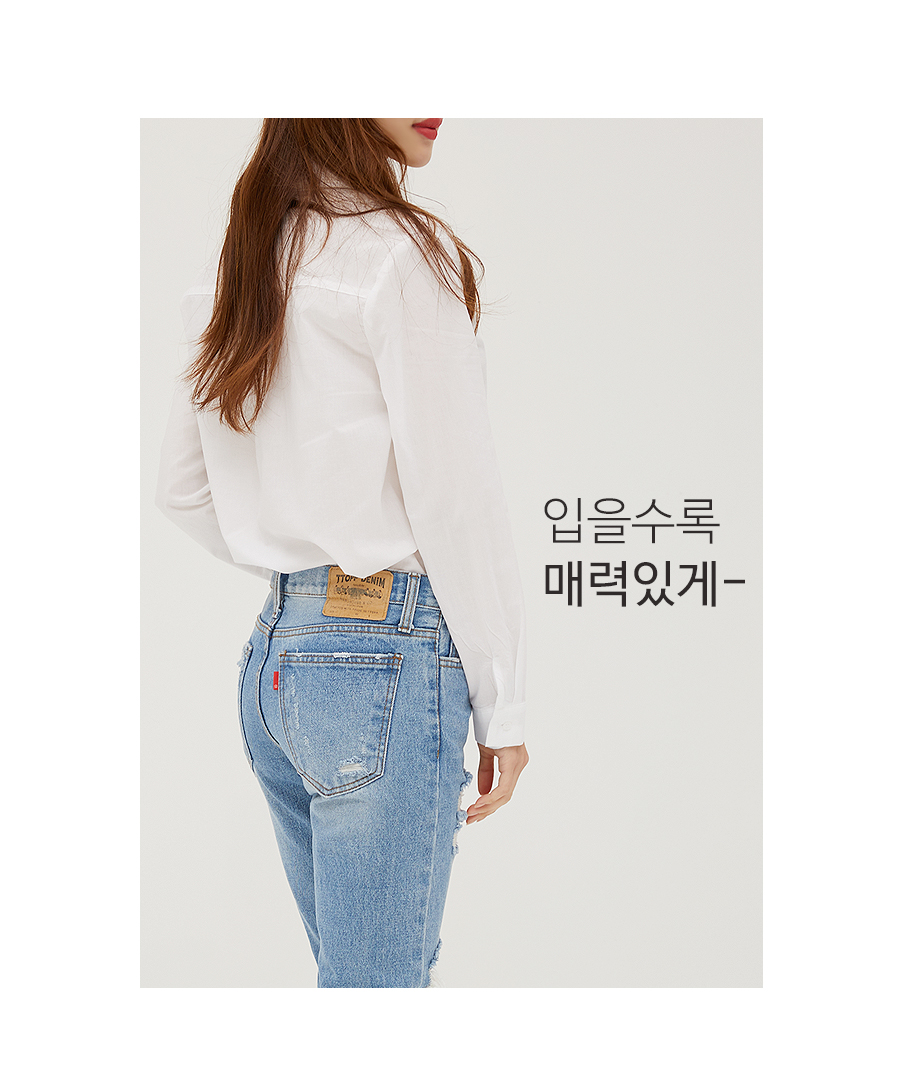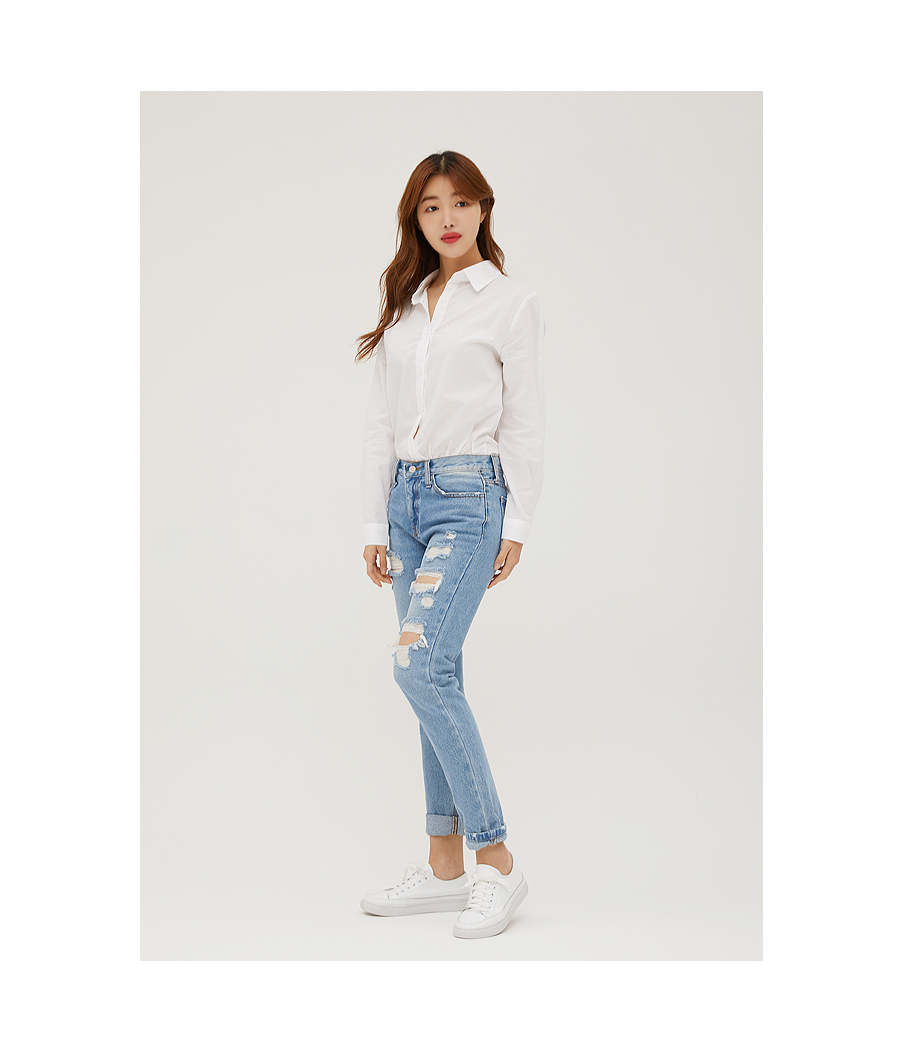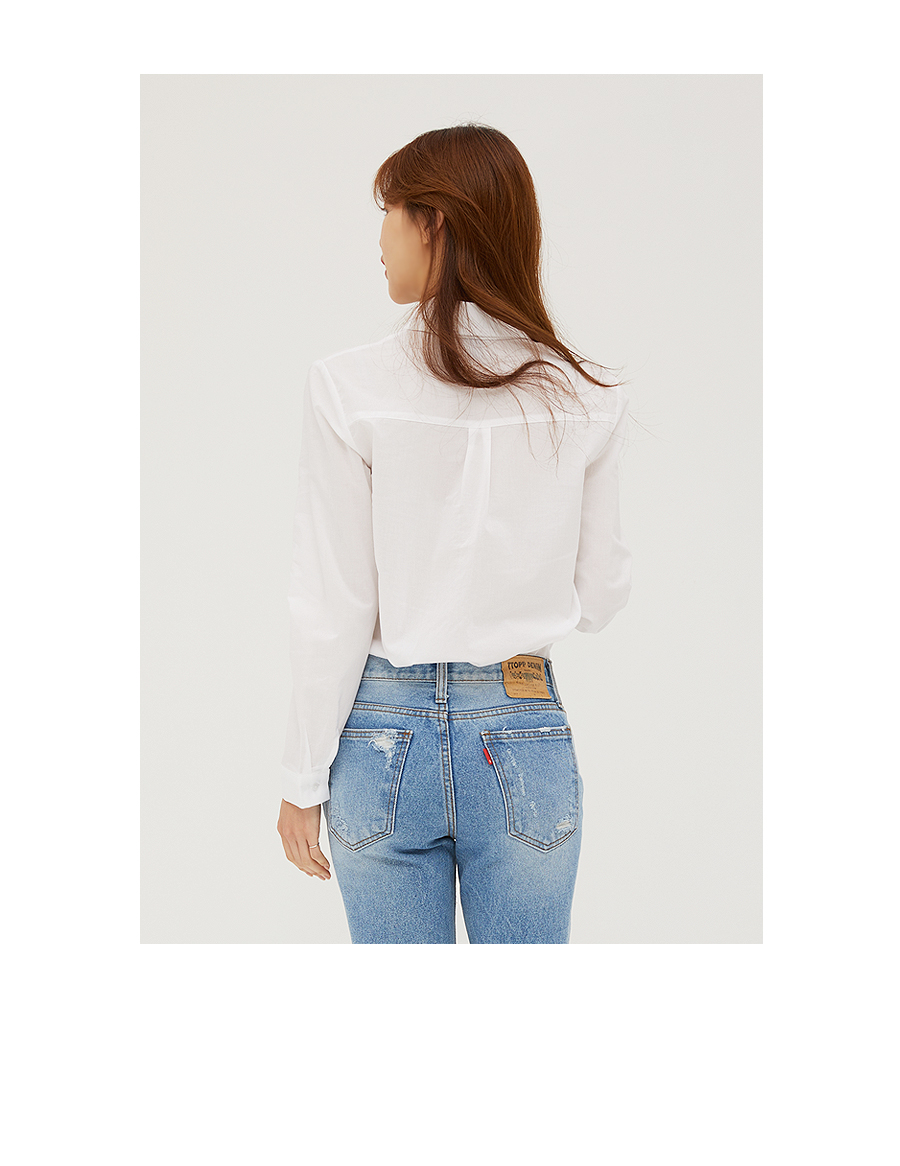 Detailed Info

Clean neckline gives structure to the overall look.
Button details on the sleeves add a stylish and functional touch.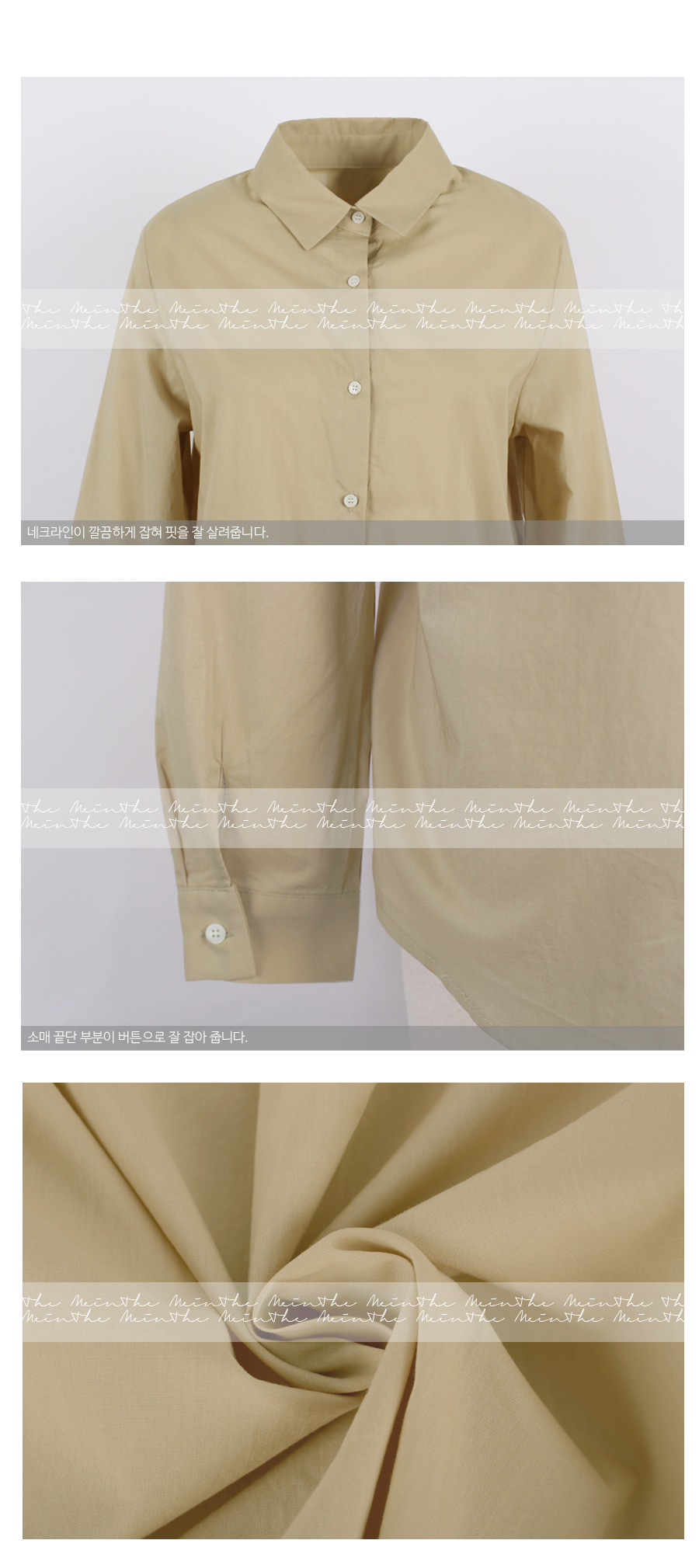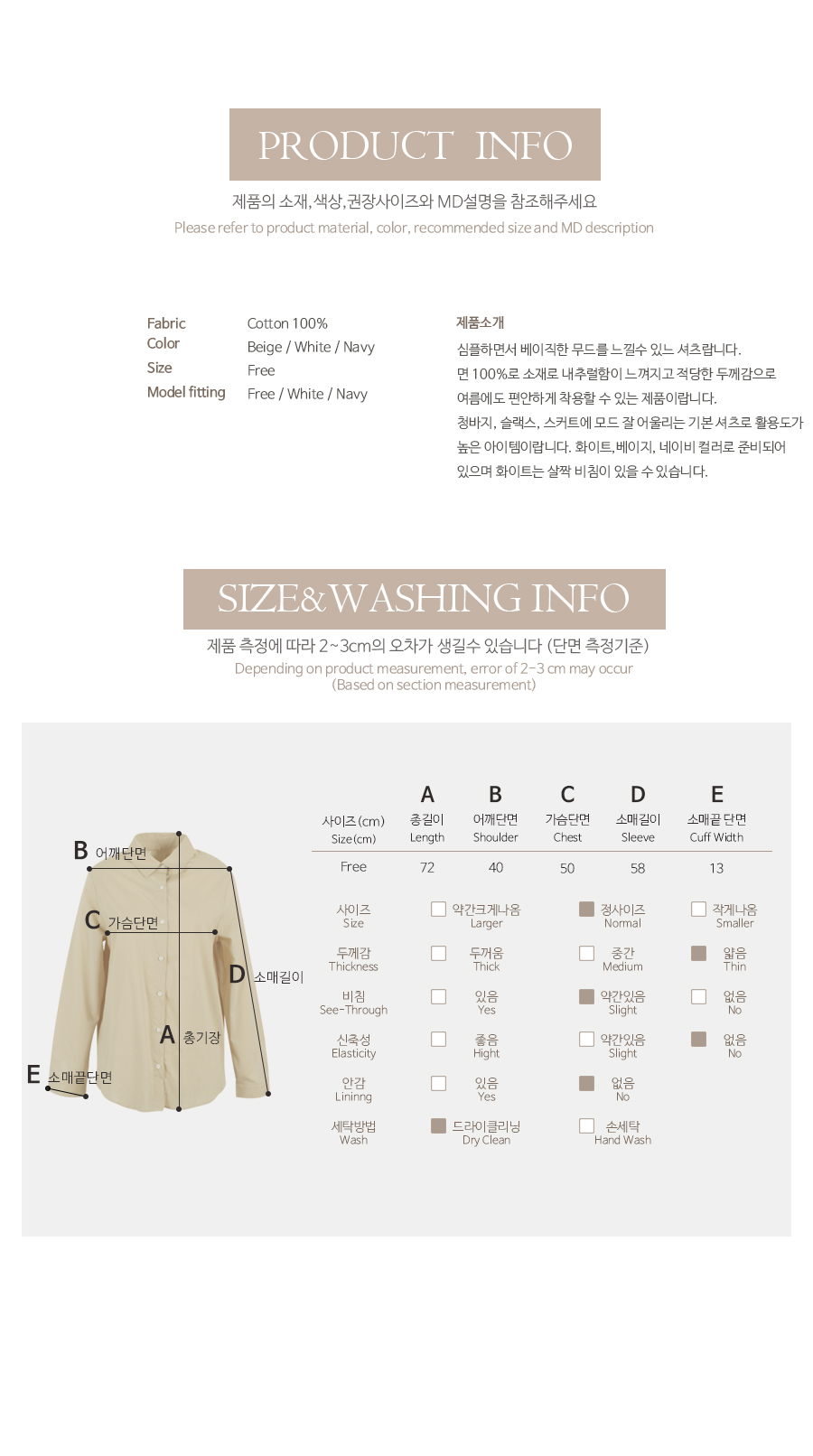 model Size