Description
Details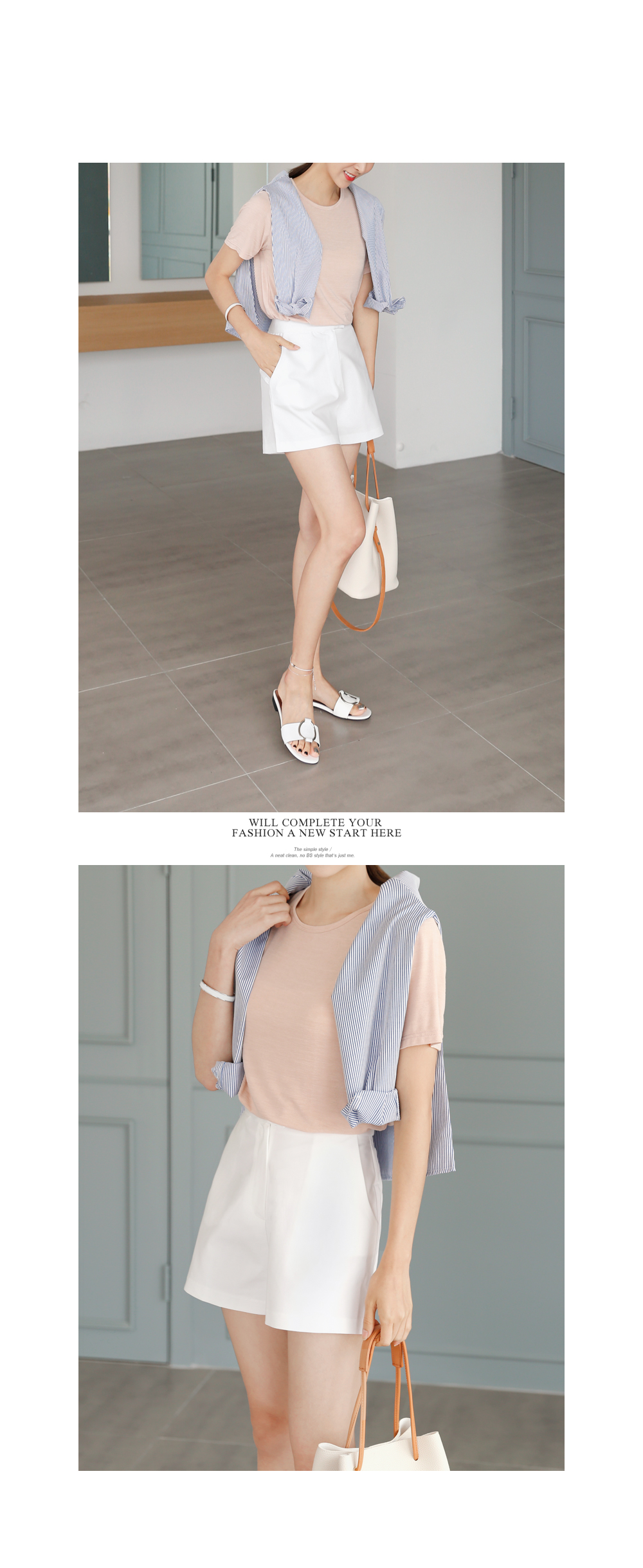 베이직한 디자인의 3부 쇼츠 입니다.
코튼, 스판덱스 혼방의 소재로 제작 되었습니다.
블루, 베이지, 블랙, 아이보리
4컬러 구성 입니다. 허
벅지통이 어느정도 넓은 편이어서
답답하지 않게 핏감이 좋아요.
양 옆에 포켓 준비되어 있습니다.
*
A basic pair of shorts made of
a cotton and spandex blend,
a comfortable casual piece.
A relatively loose cut,
leaving ample room for movement
while designed with functional pockets.
Available in colors Blue, Beige, Black and Ivory.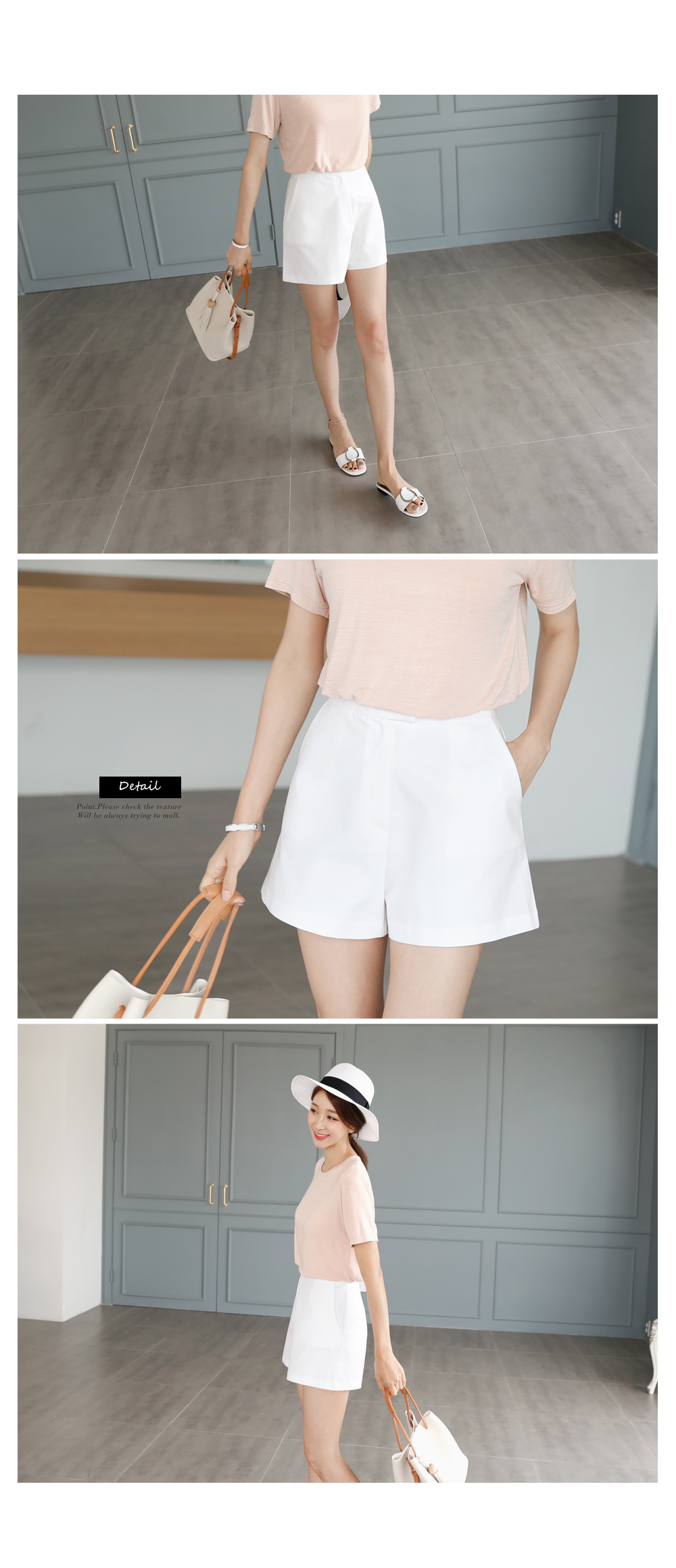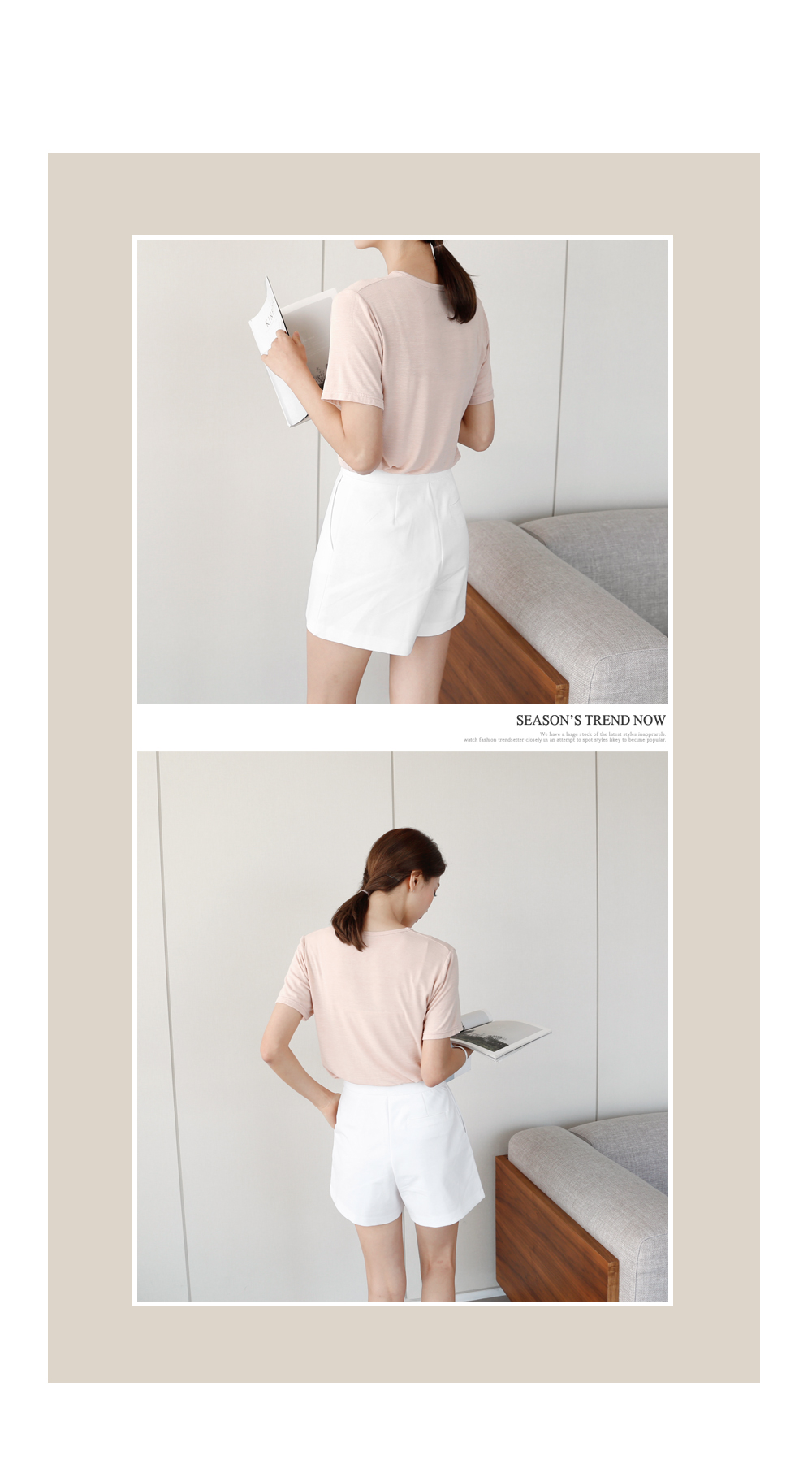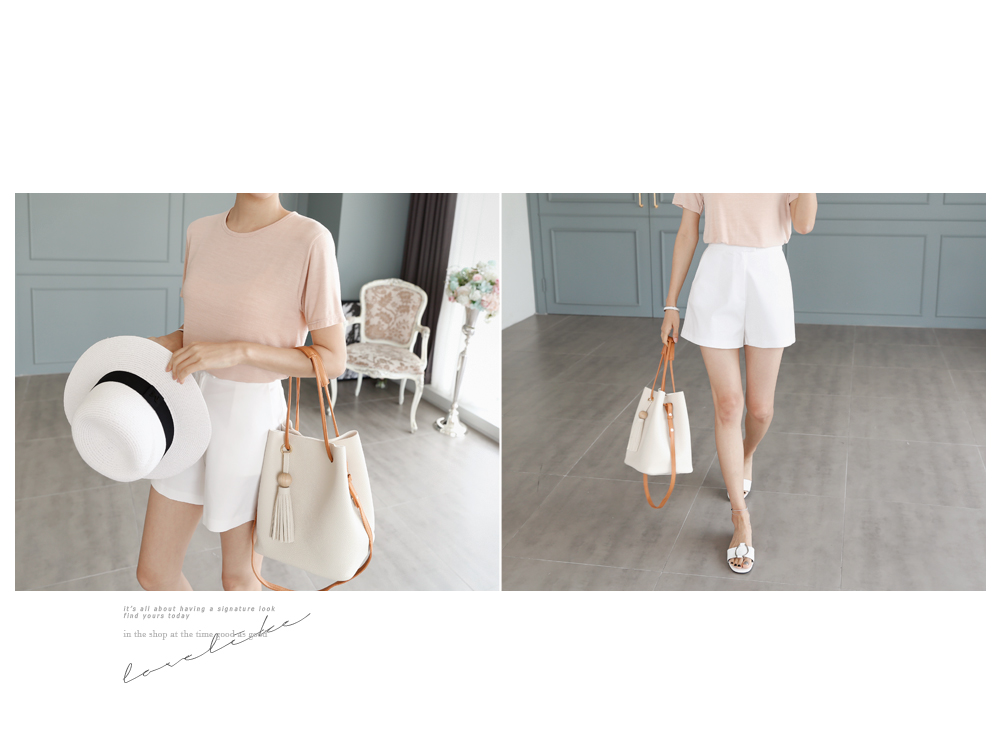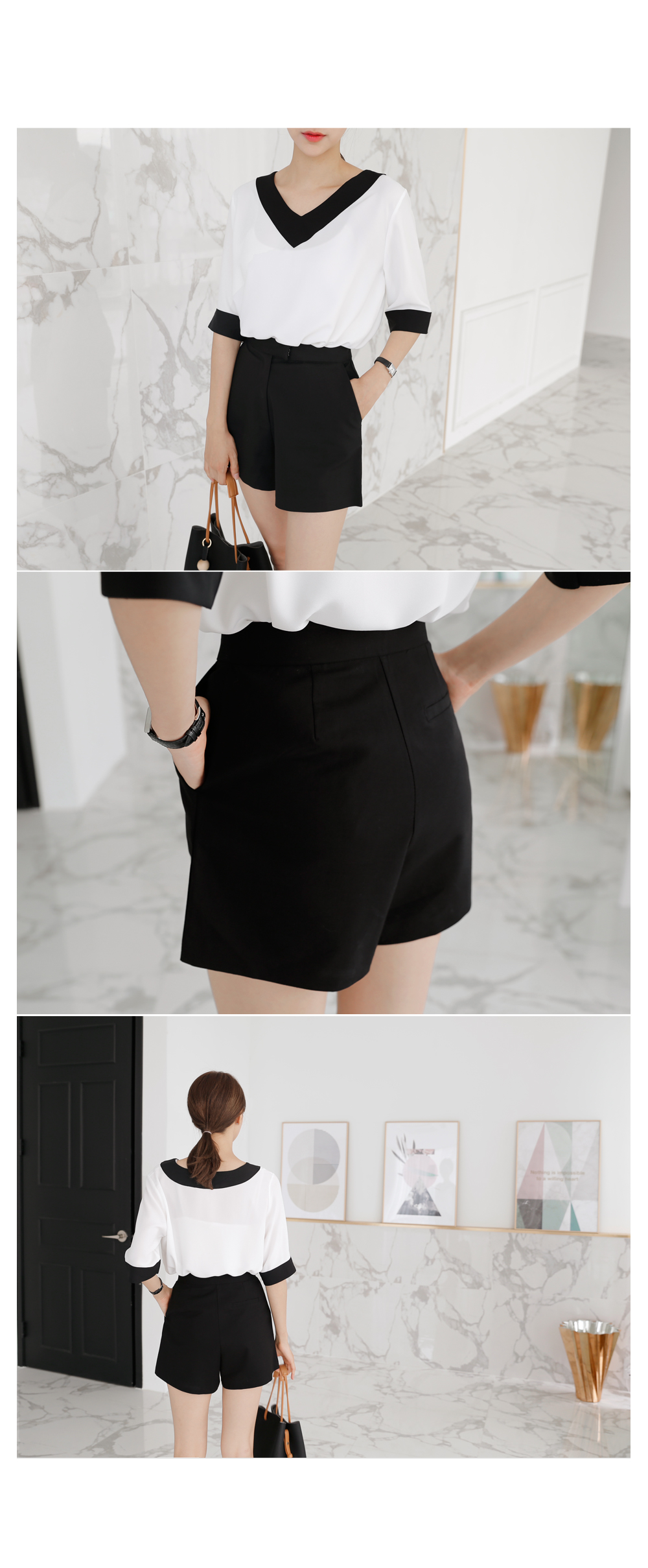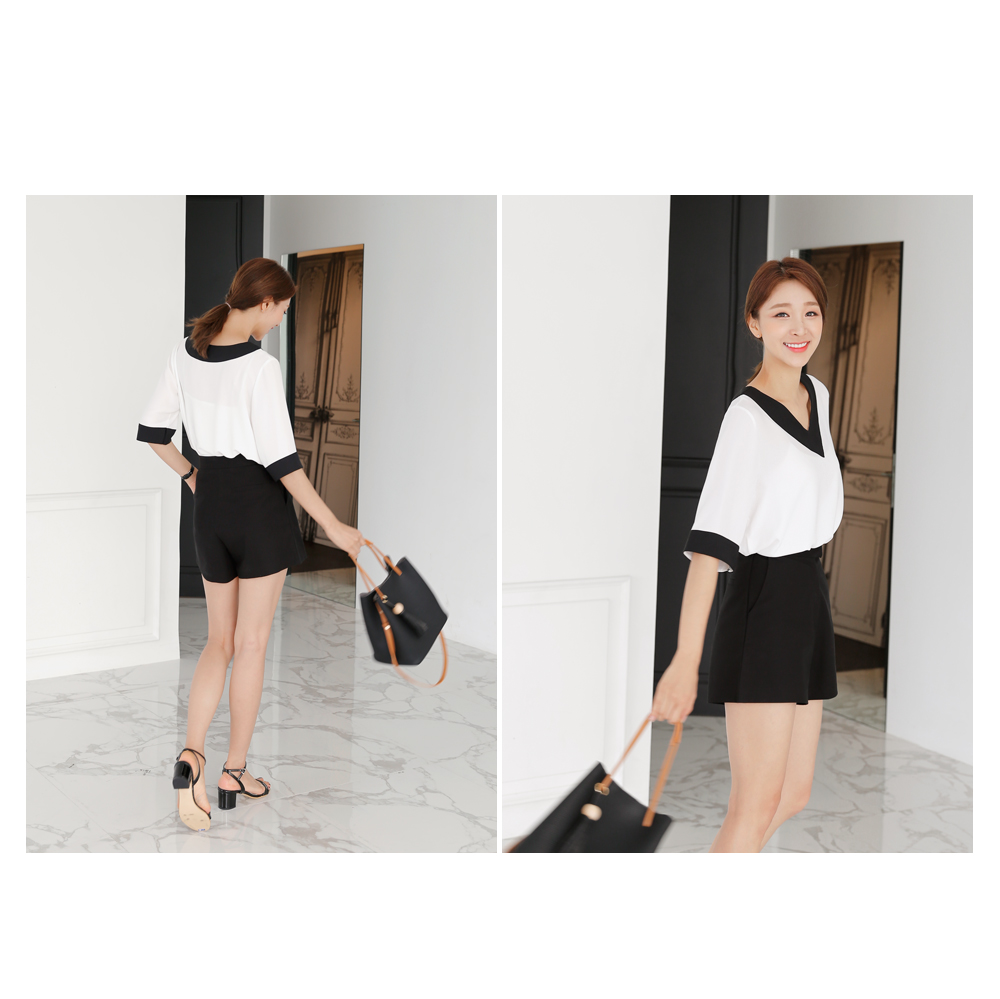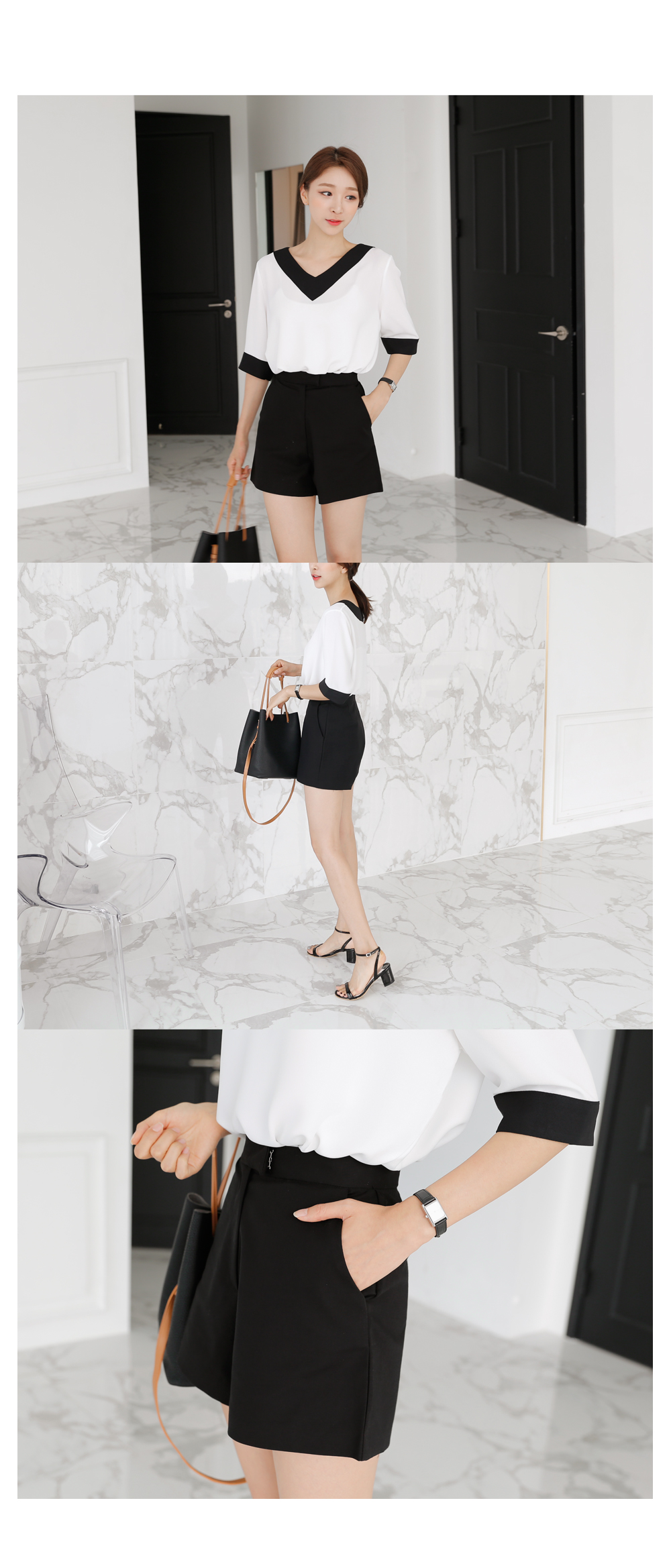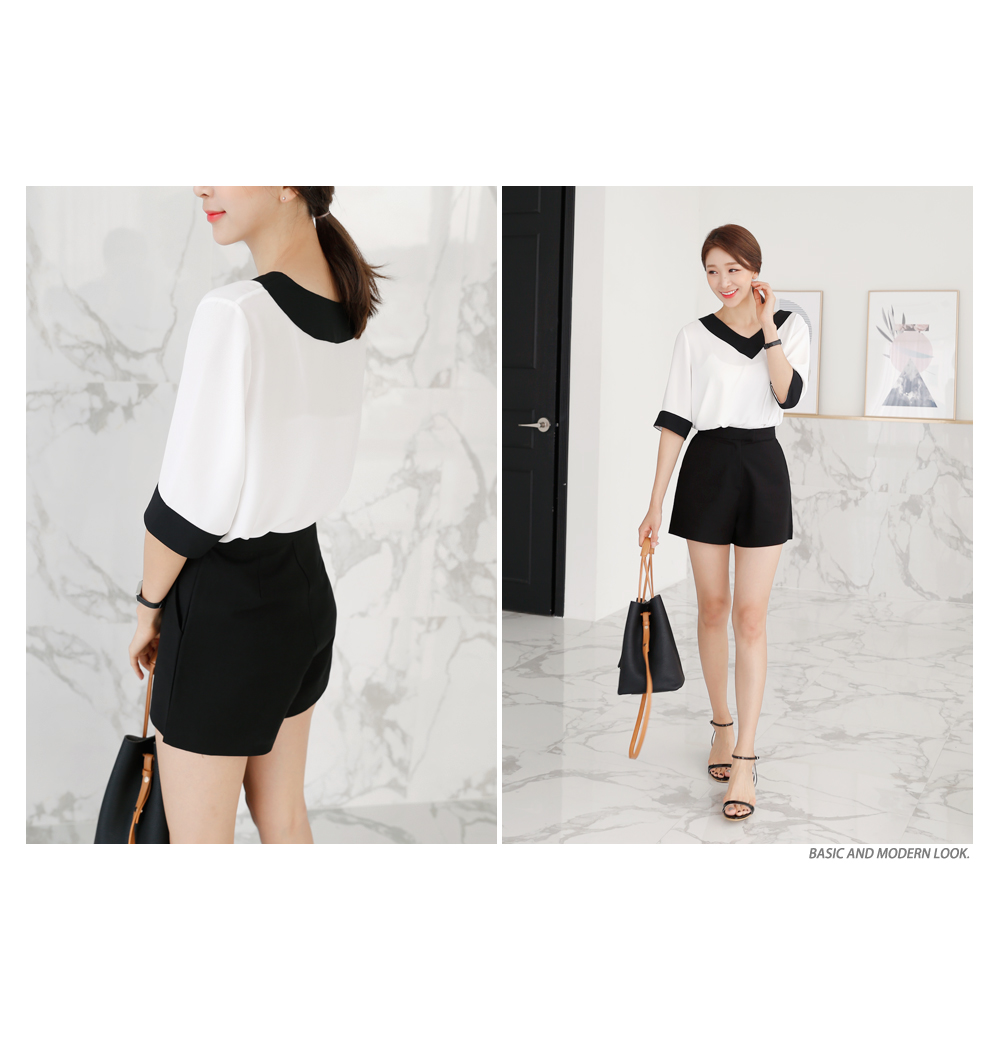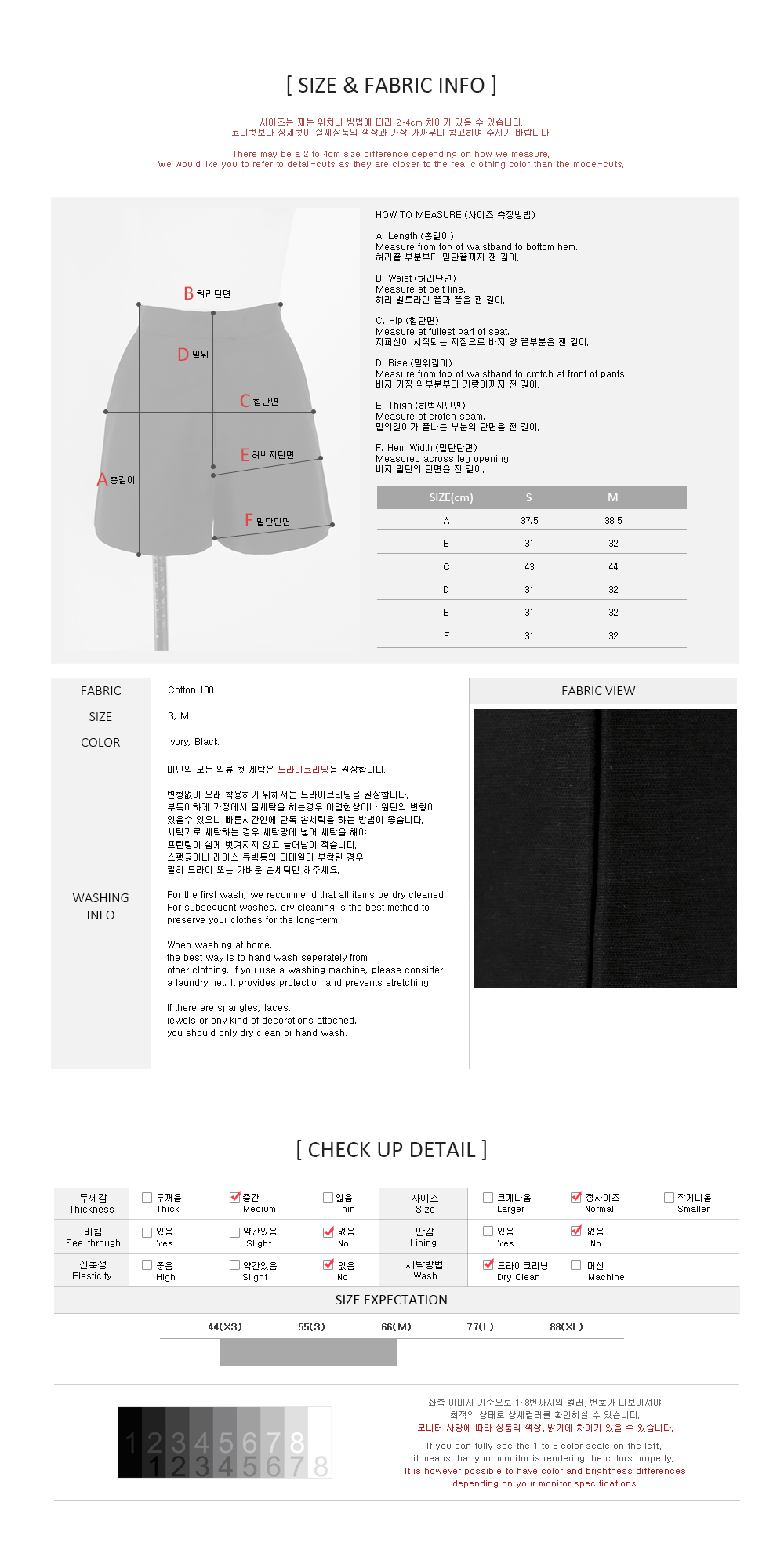 Detailed Info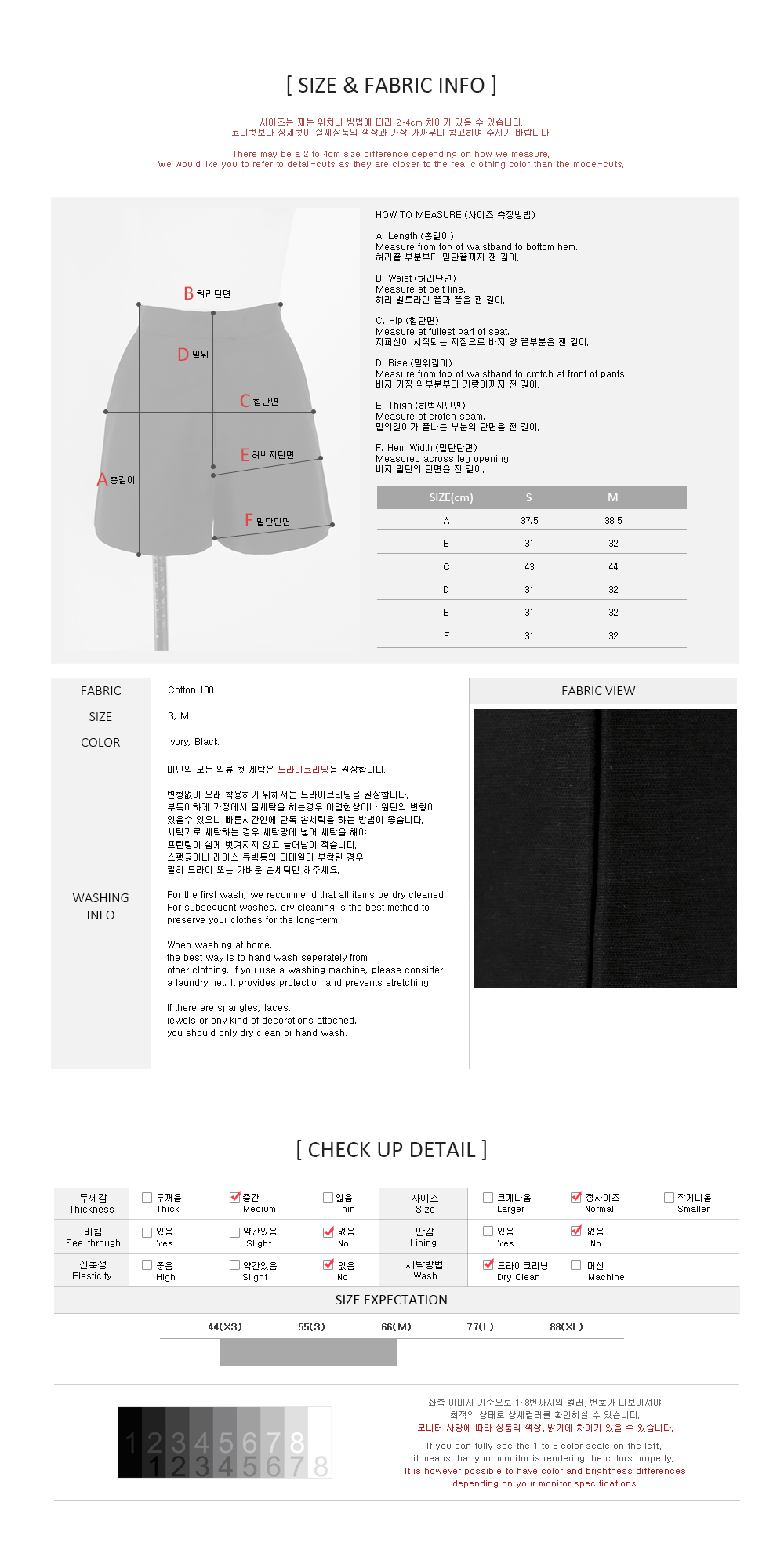 model Size