Description
Details
*
A loose fit jacket made of 100% linen in a classic design and color.
The front is designed with 2 buttons for easy fit and functional side pockets.
The jacket is a high-quality item despite having no inner lining.
Available in Ivory and Beige, sizing fits well up to size 77.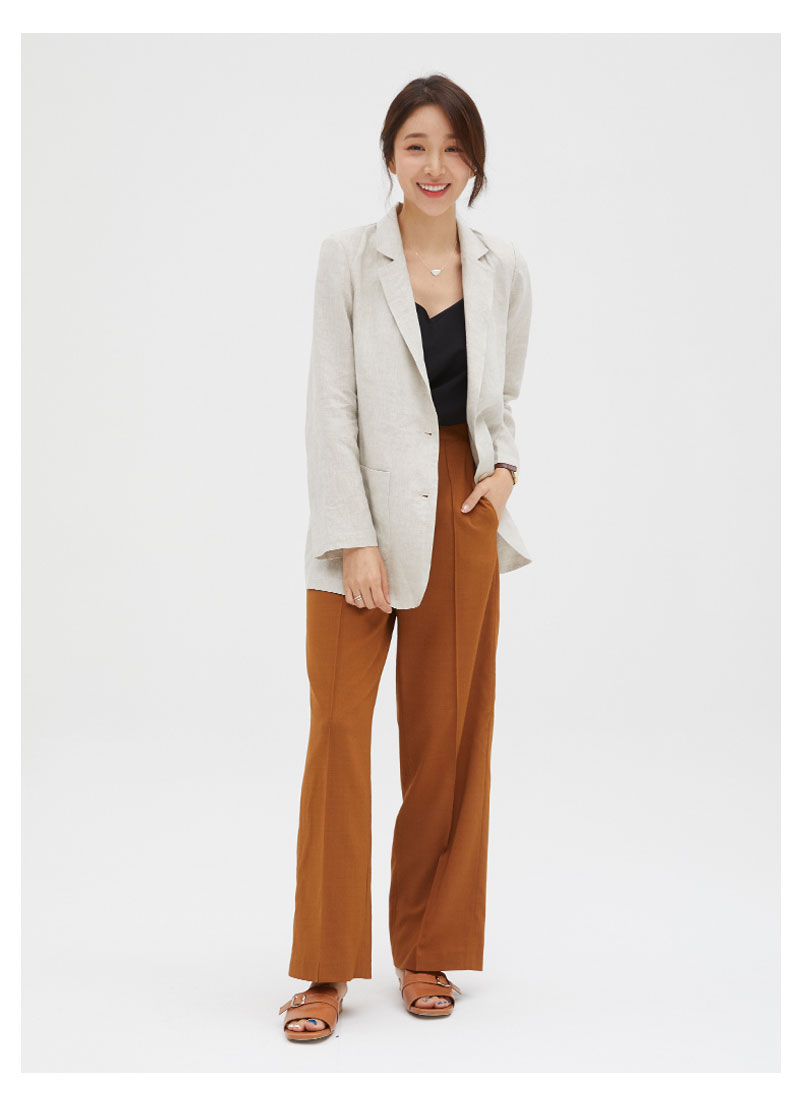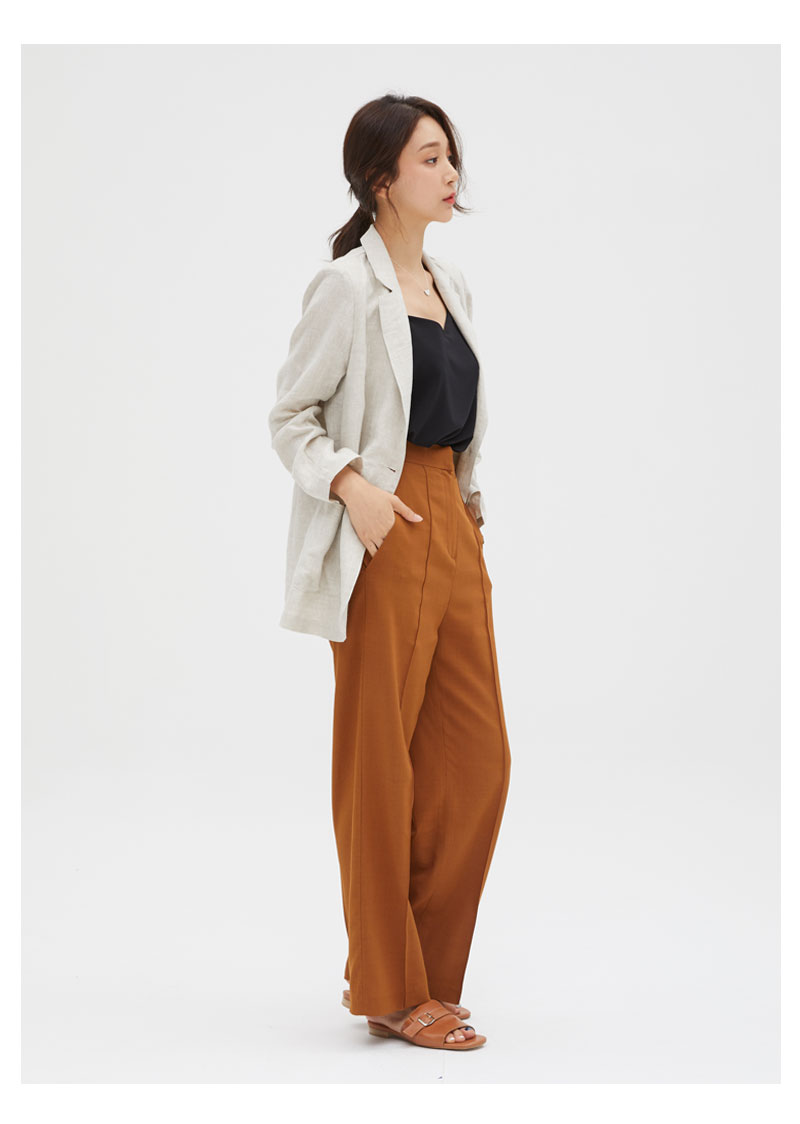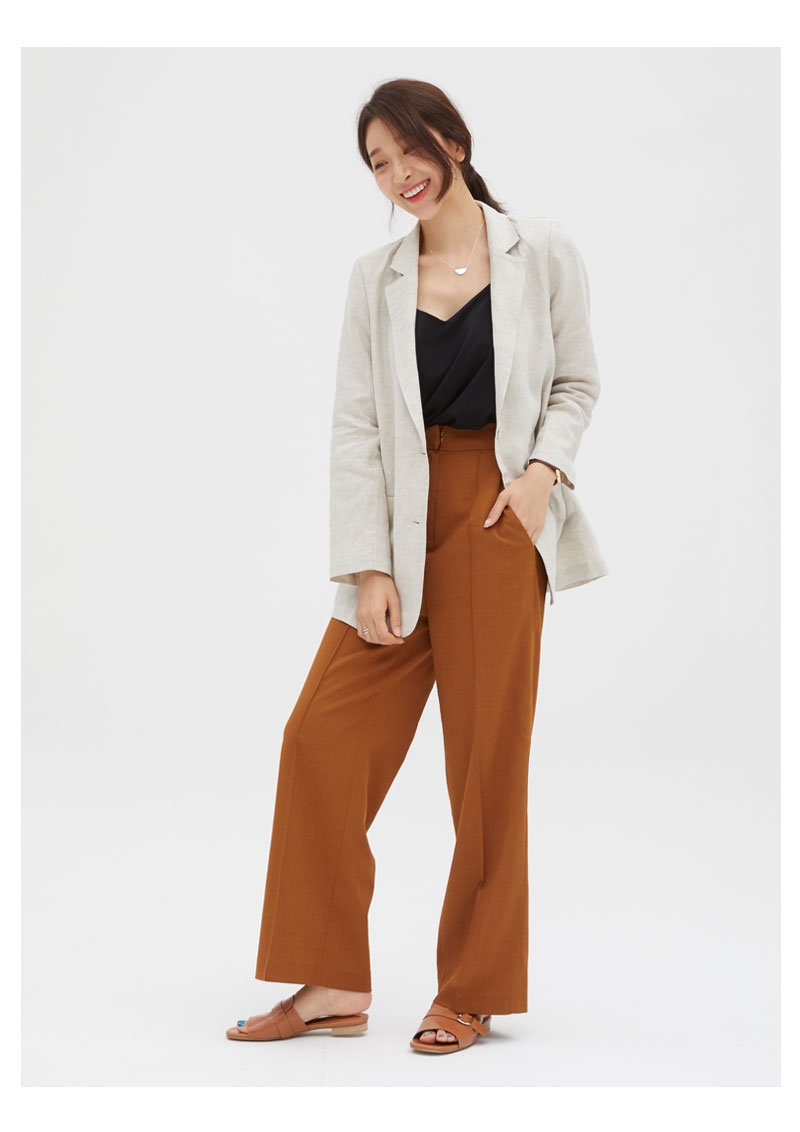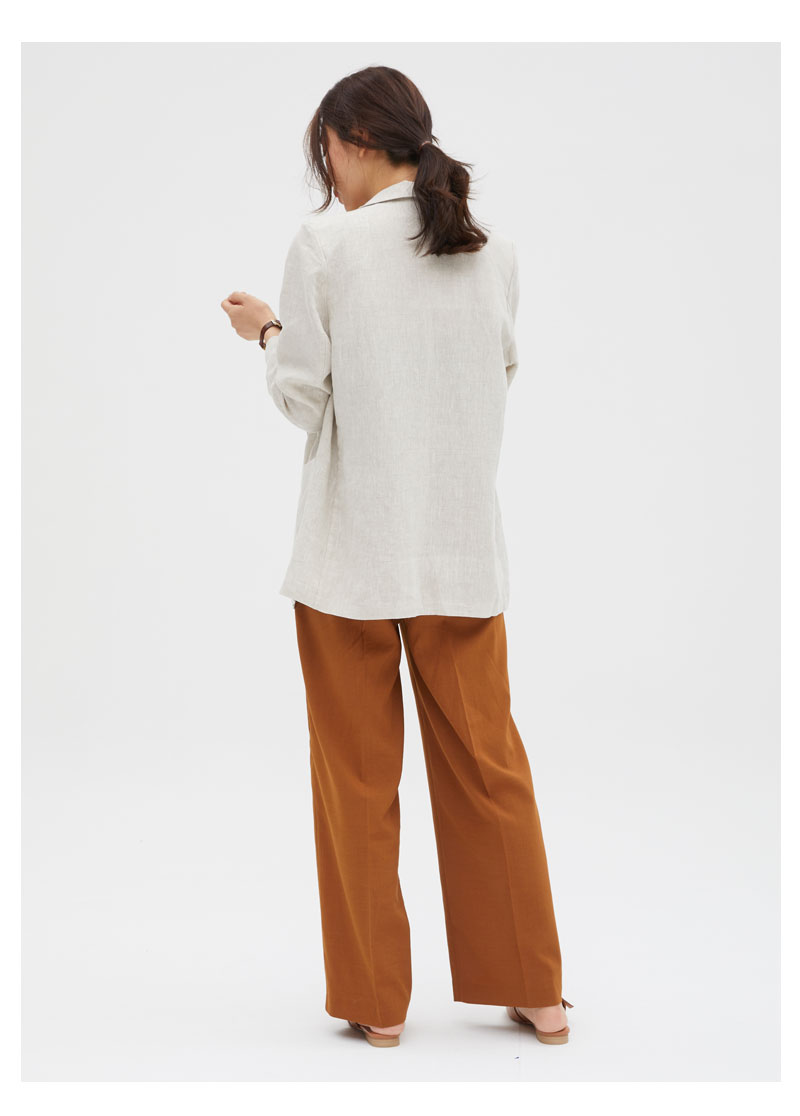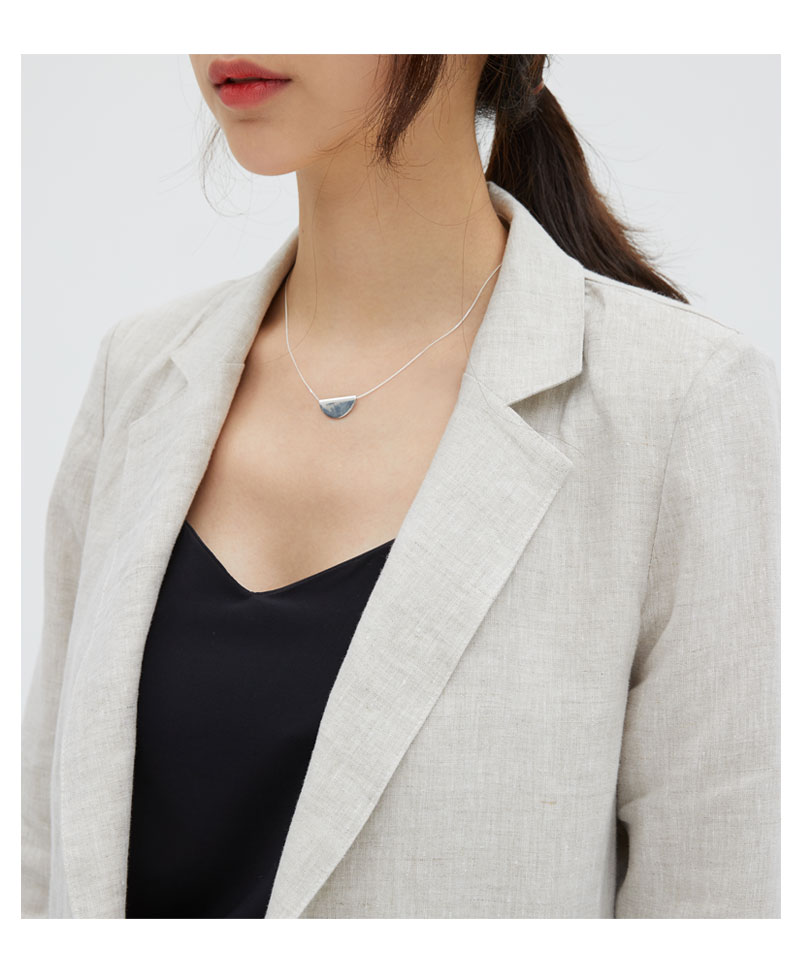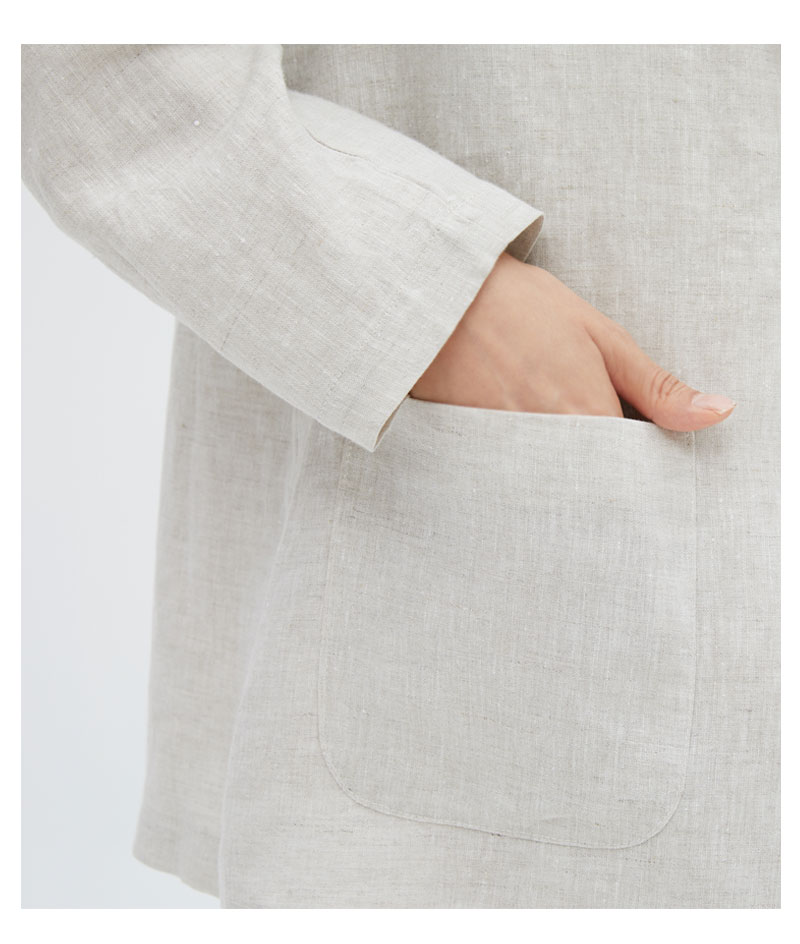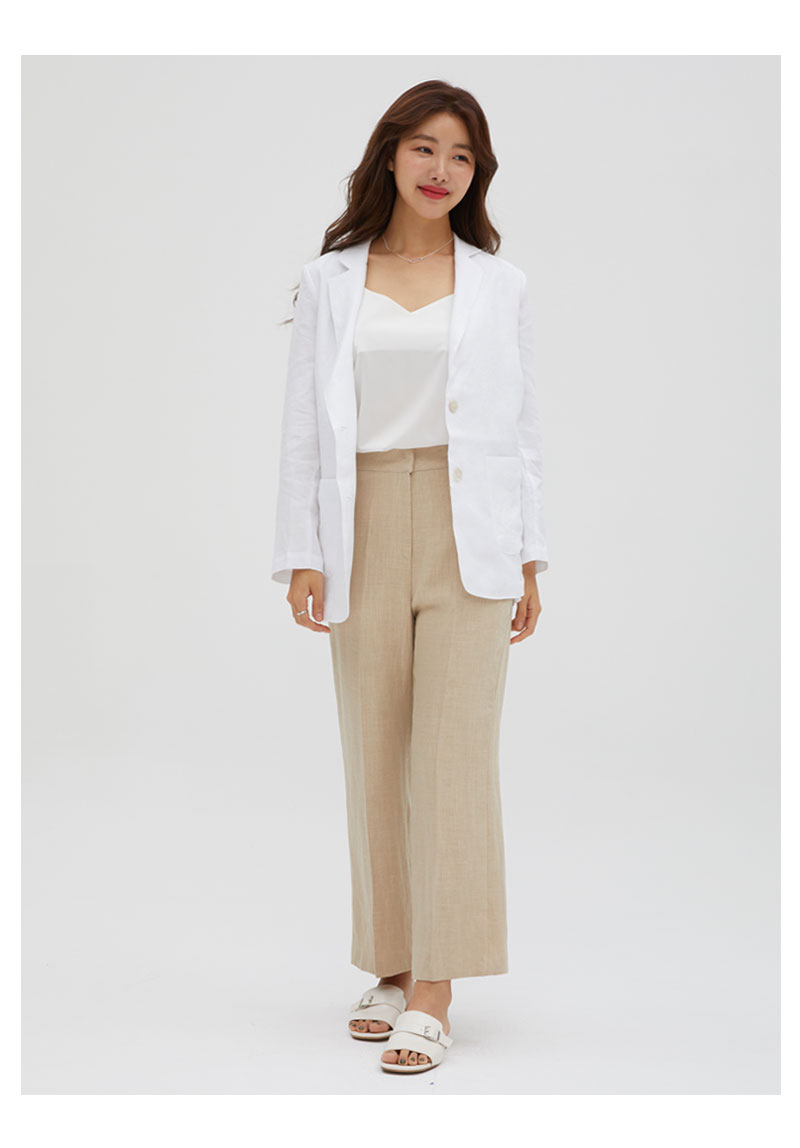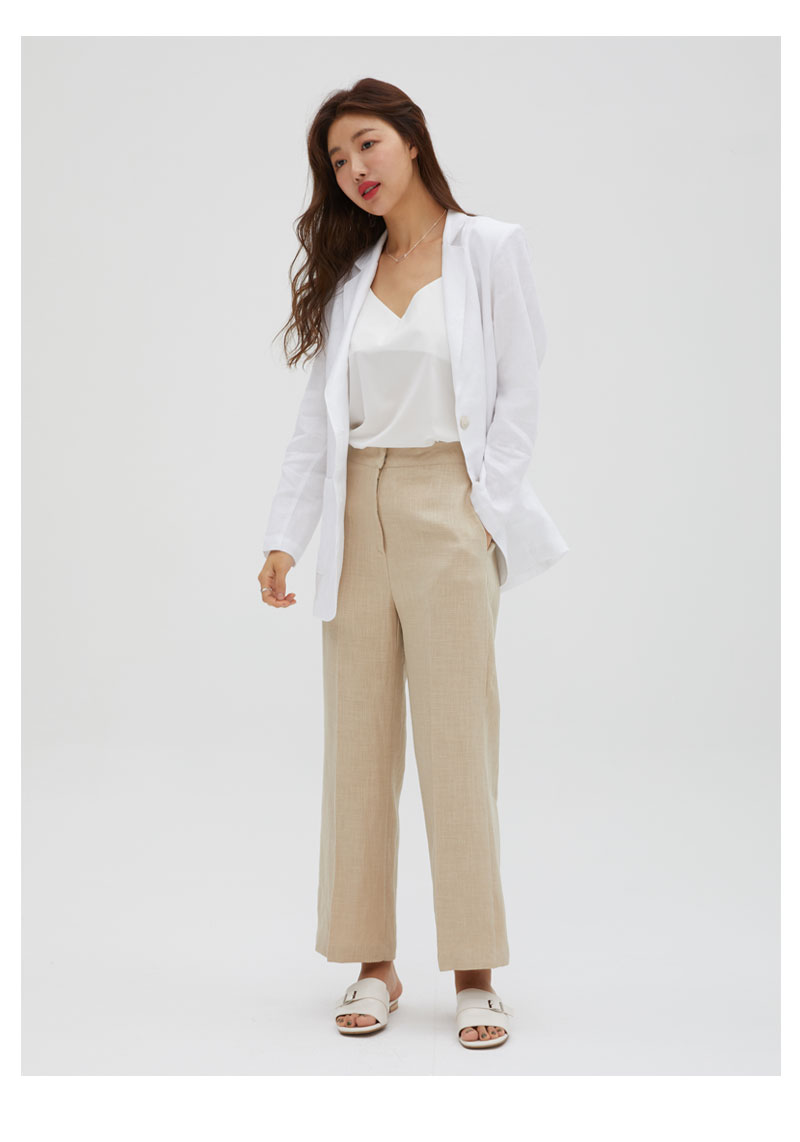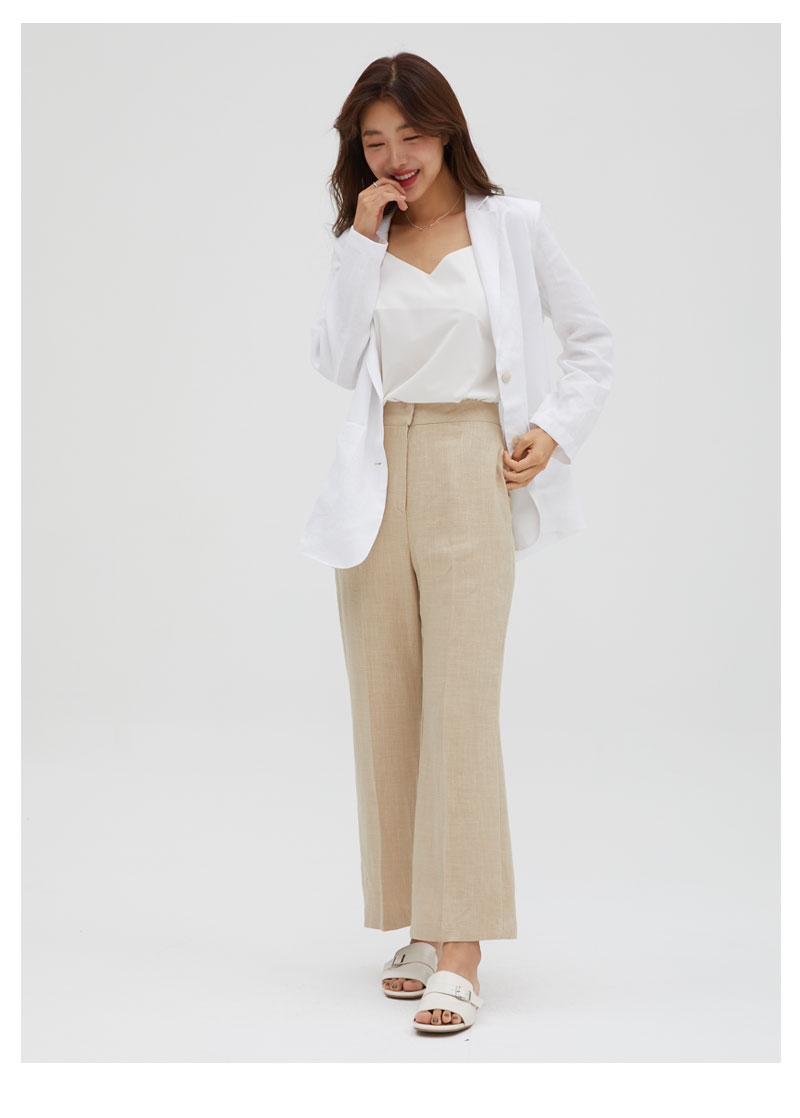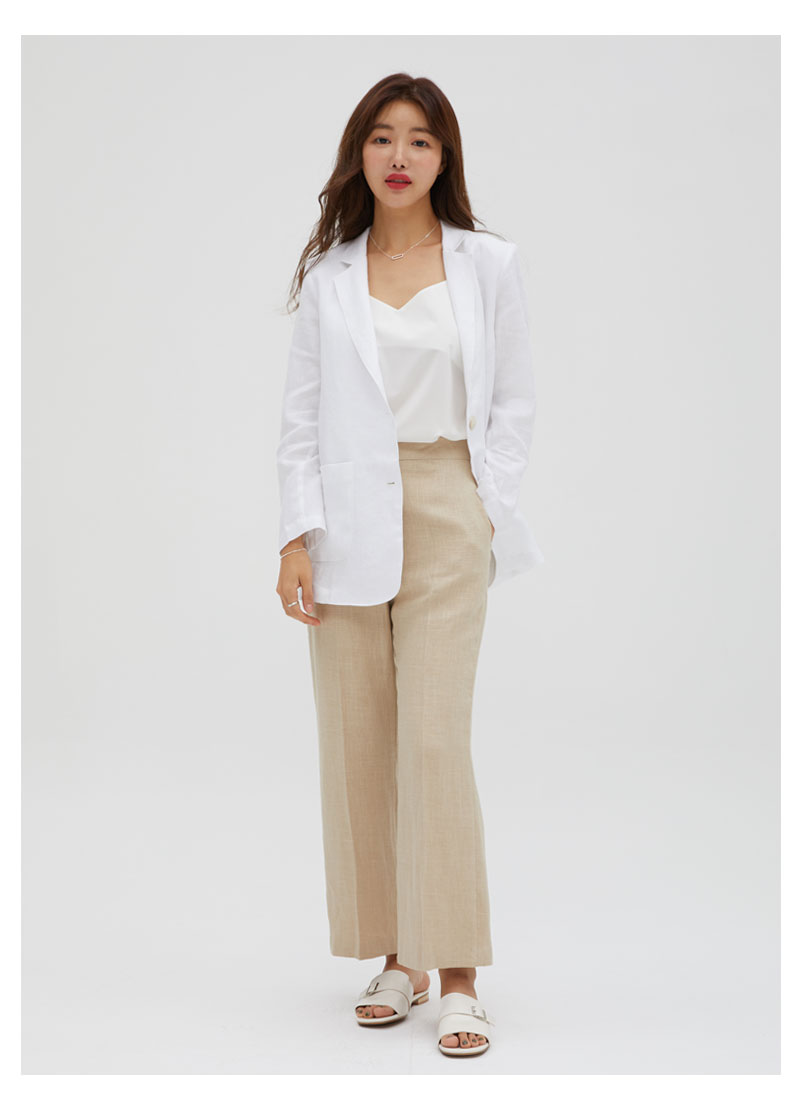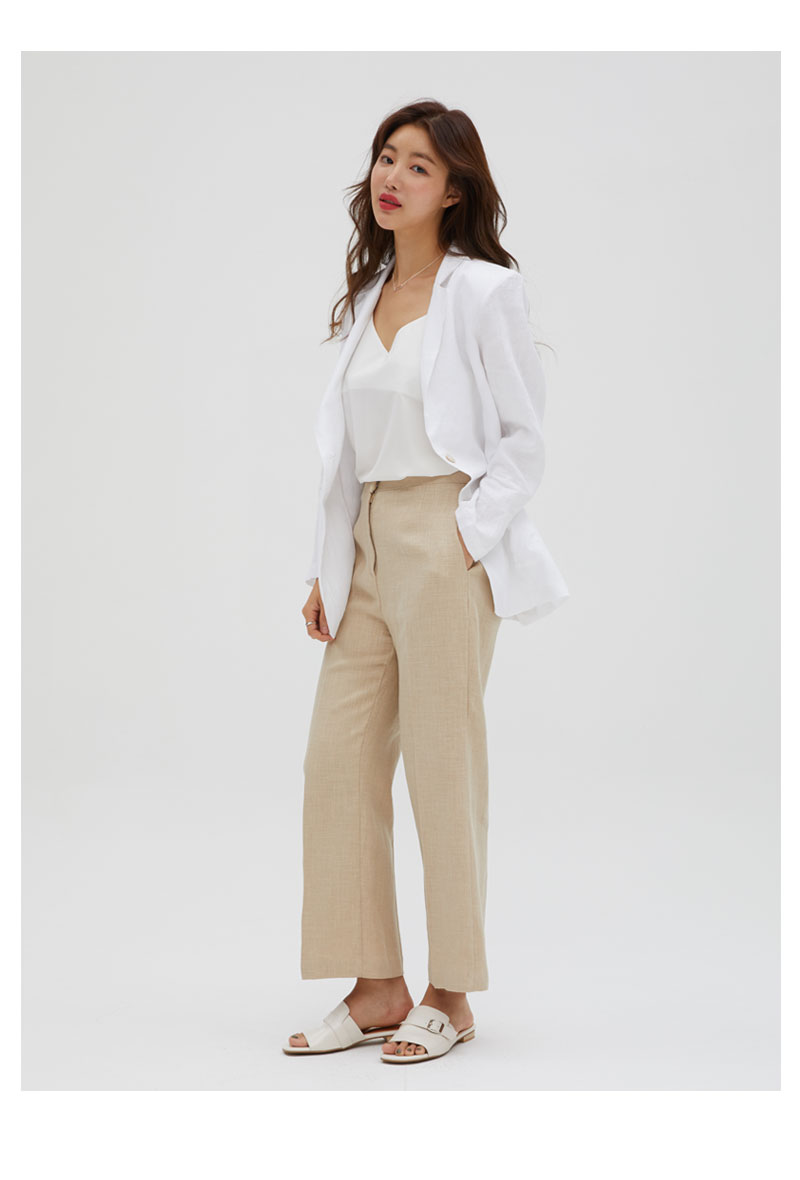 Detailed Info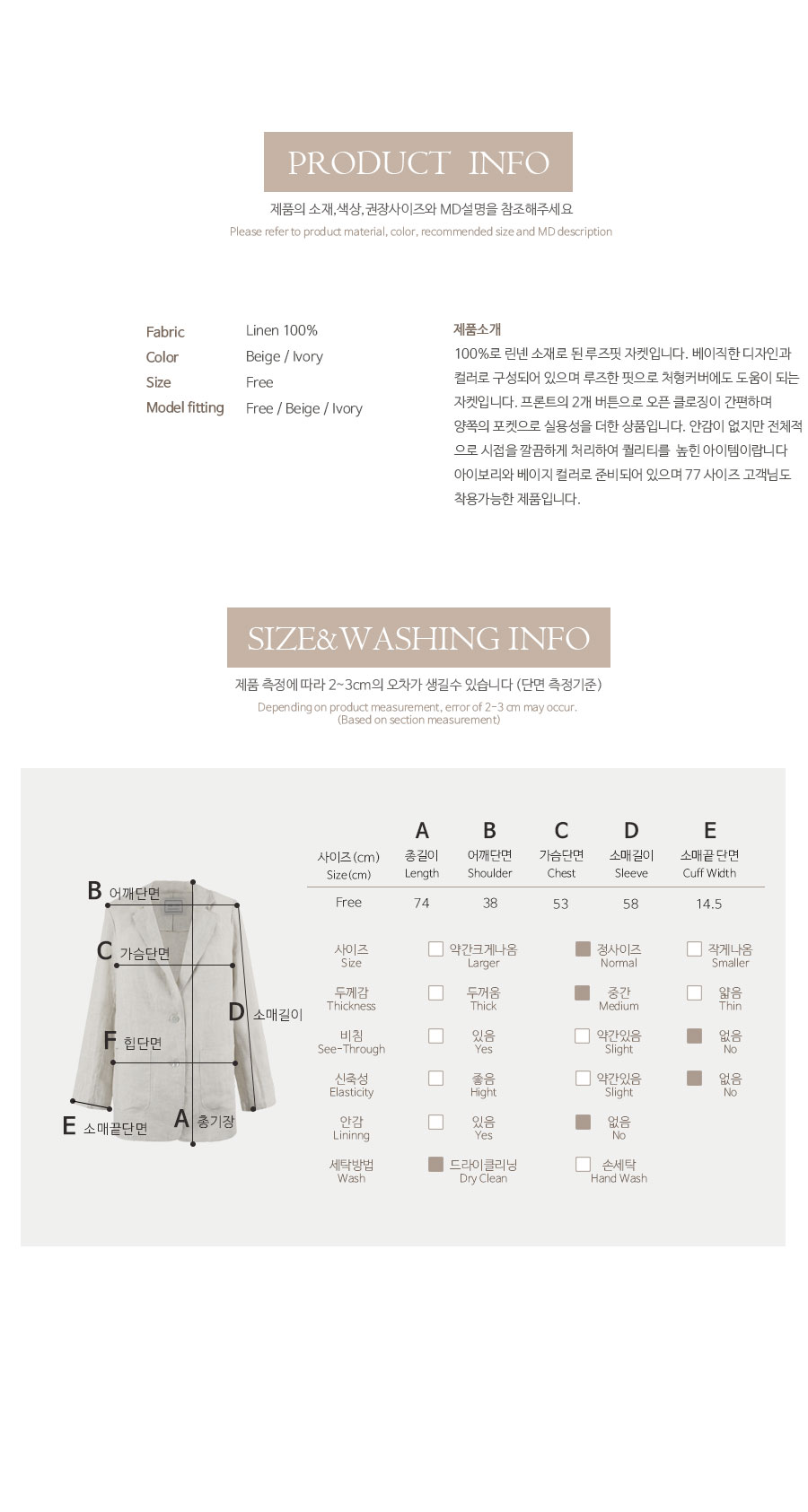 model Size