Description
Details
클래식 디자인의 롱 트렌치 코트 입니다.
도톰한 소재를 사용하여 슬림핏으로 연출되는 제품입니다.
벨트로 허리라인 조절이 가능하며 사이드와 뒷트임으로 활동성을 높혔습니다.

*
A trench coat in a classic design, made with a thick material in a slim fit.
Comes with a belt to style and accentuate the waist line.
Side and back has slit details for easy movement.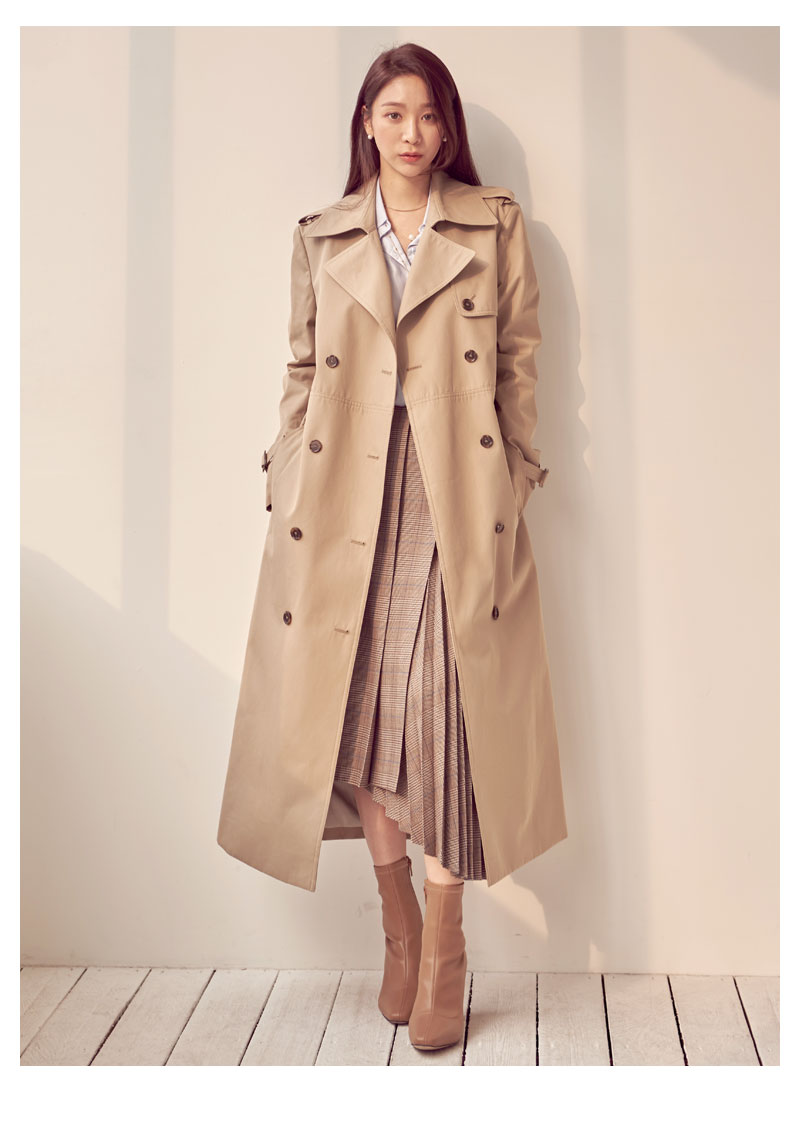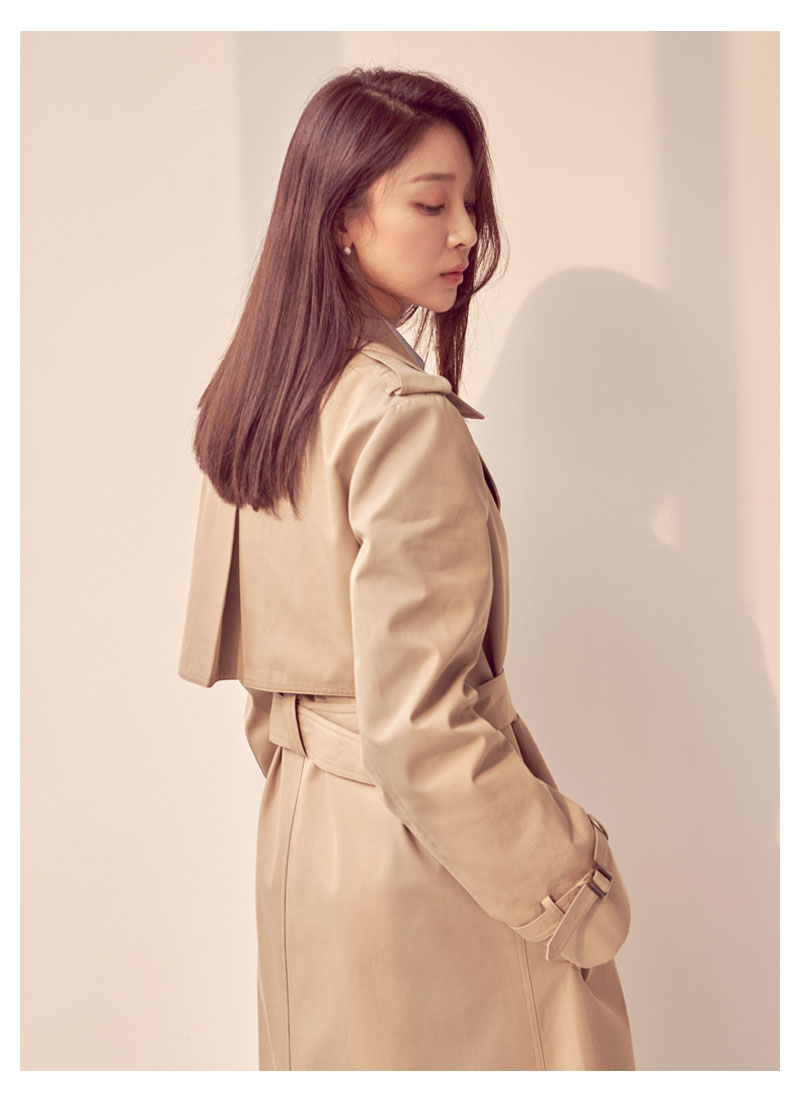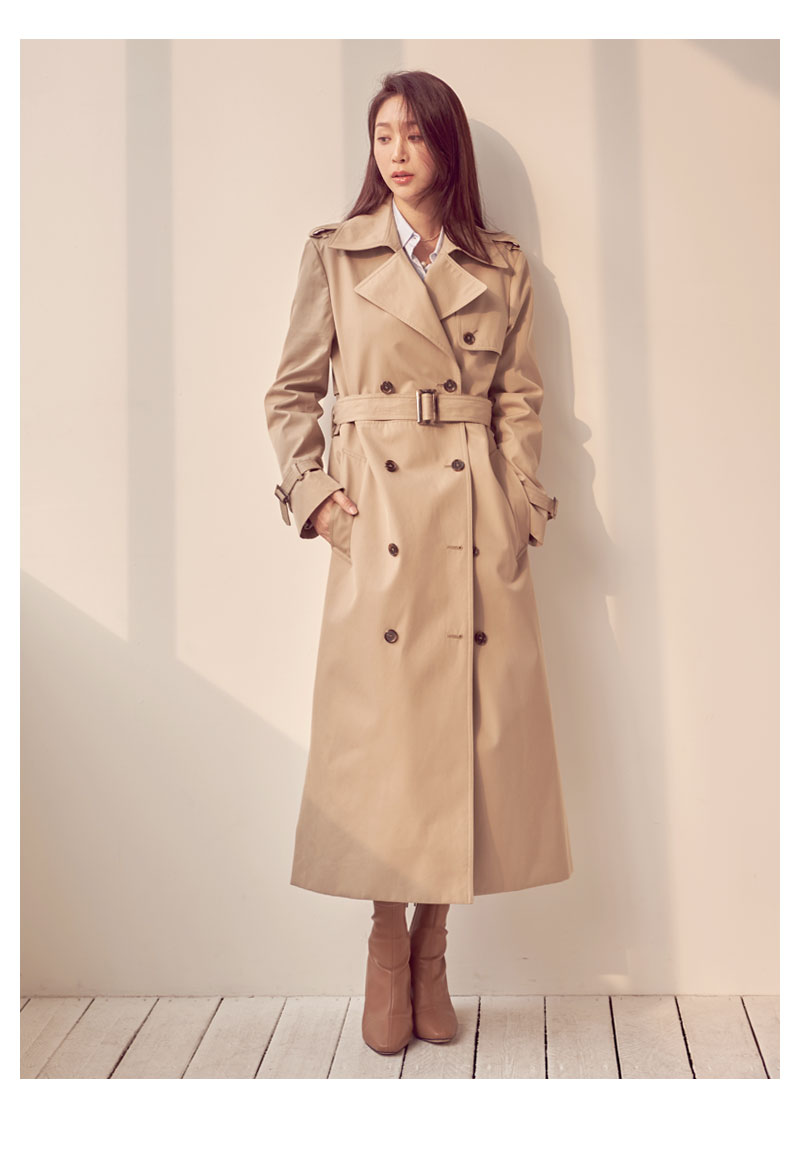 Detailed Info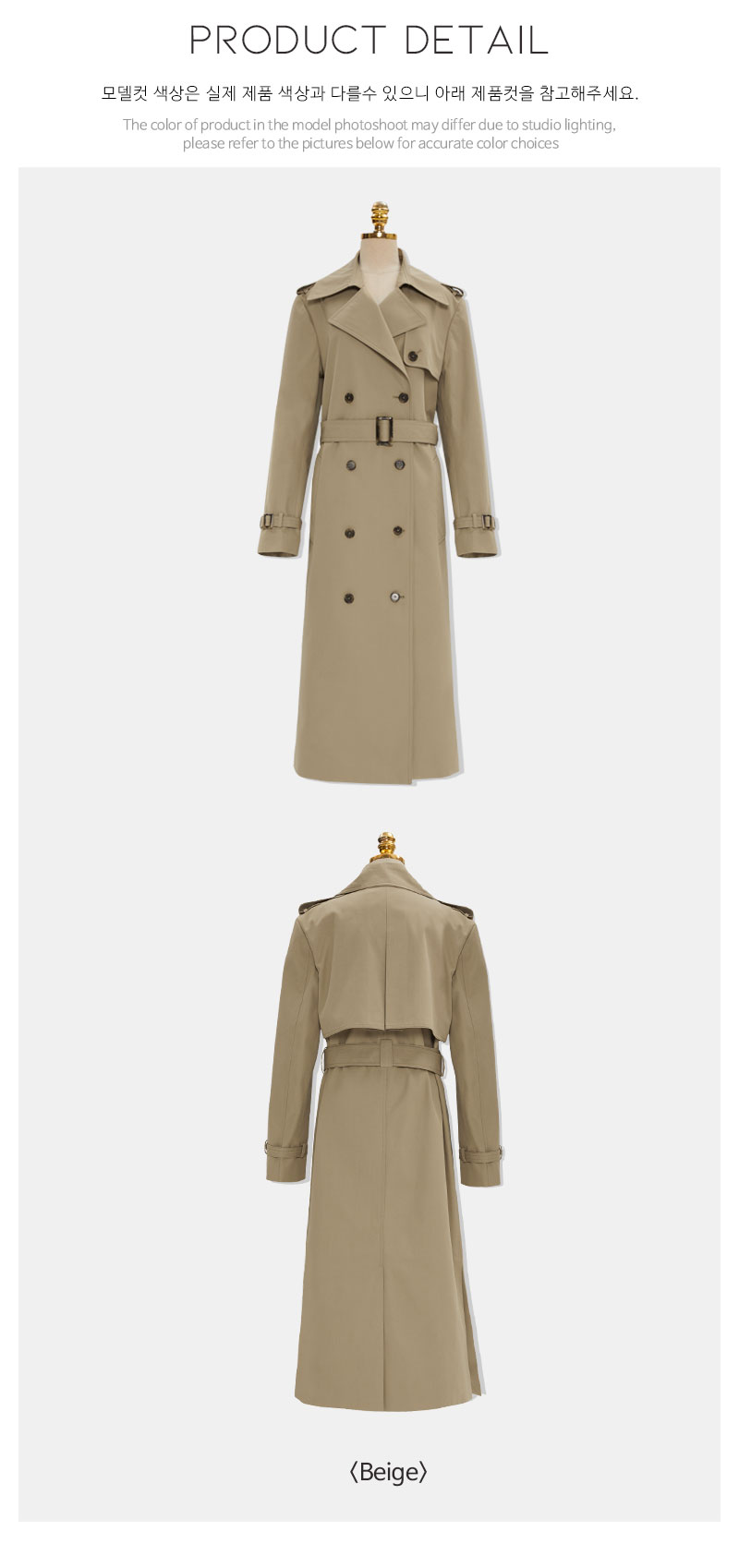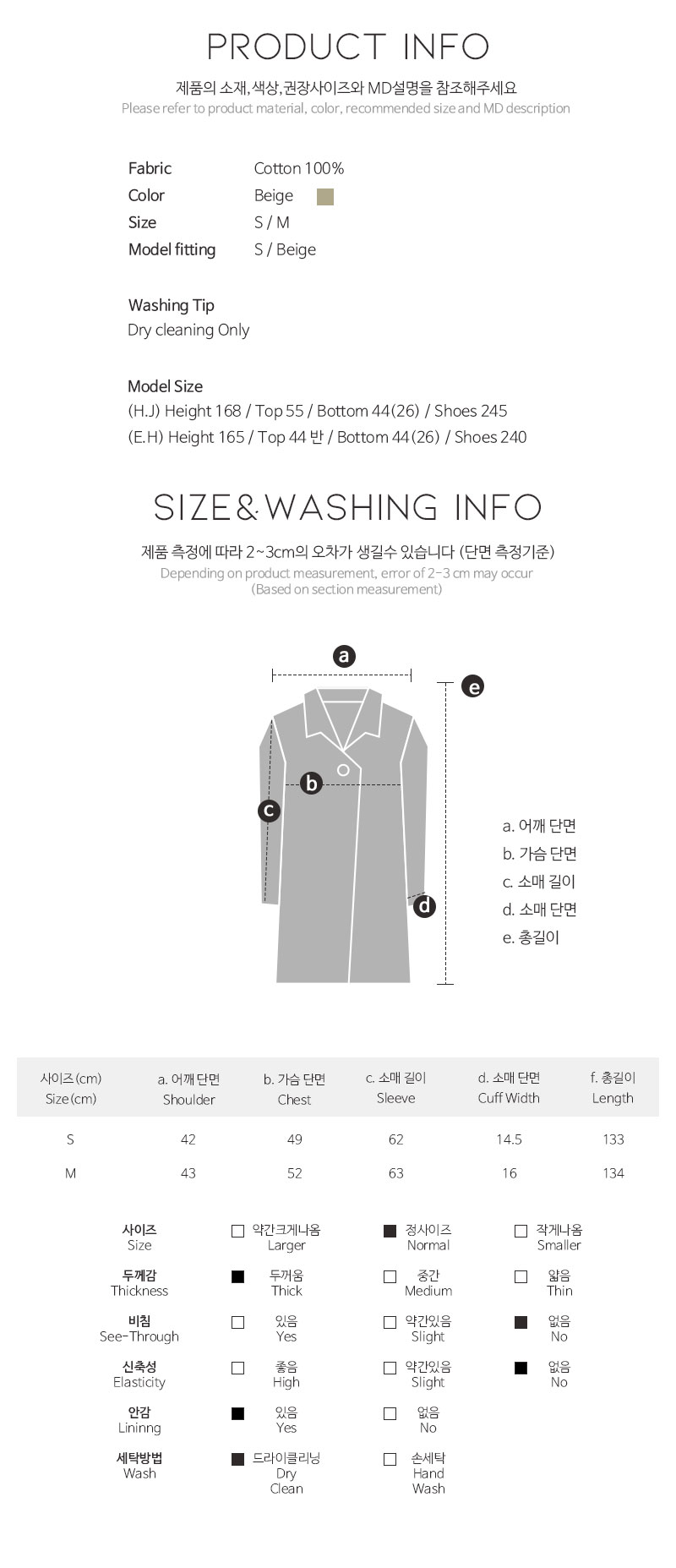 model Size