Description
Details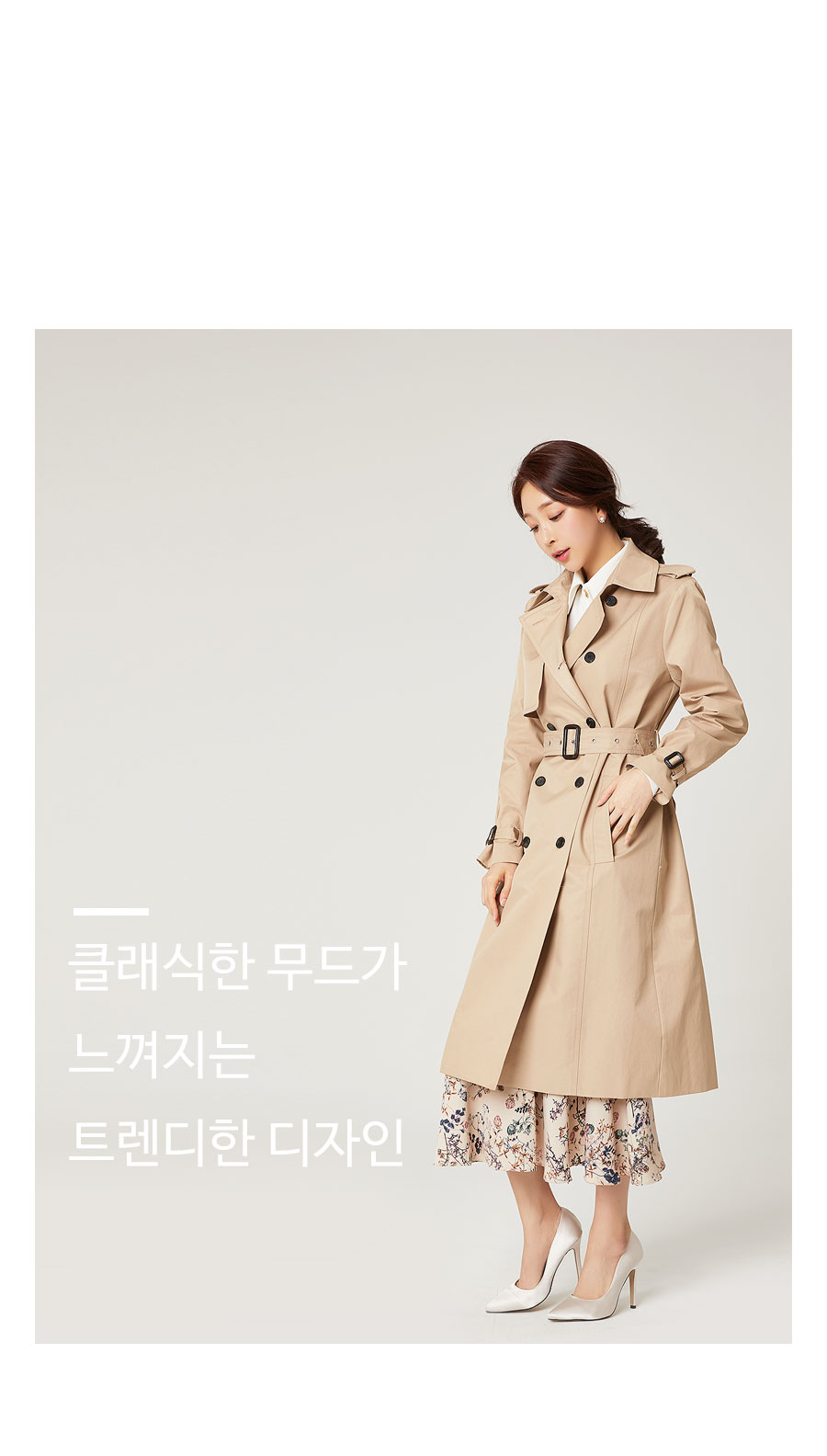 클래식한 매력이 느껴지는 트렌치 코트입니다.
적당히 힘있는 소재로 제작되어 핏을 잡아놓는대로 스타일로 연출됩니다.
다양한 스타일에 매치하기 좋으며 벨트가 세트로 구성된 상품으로 다양한 허리라인과 연출이 가능합니다,
가장 기본이 되는 트랜치 코트로 스커트나 팬츠 원피스에도 쉽게 코디 하여 데일리룩 으로도 좋은 아이템입니다.
*
A classic and stylish trench coat designed in a durable material.
The coat also comes with a matching belt for personal styling of outfits.
The trench coat is versatile and can be layered over a skirt, pants or one-piece for a variety of everyday looks.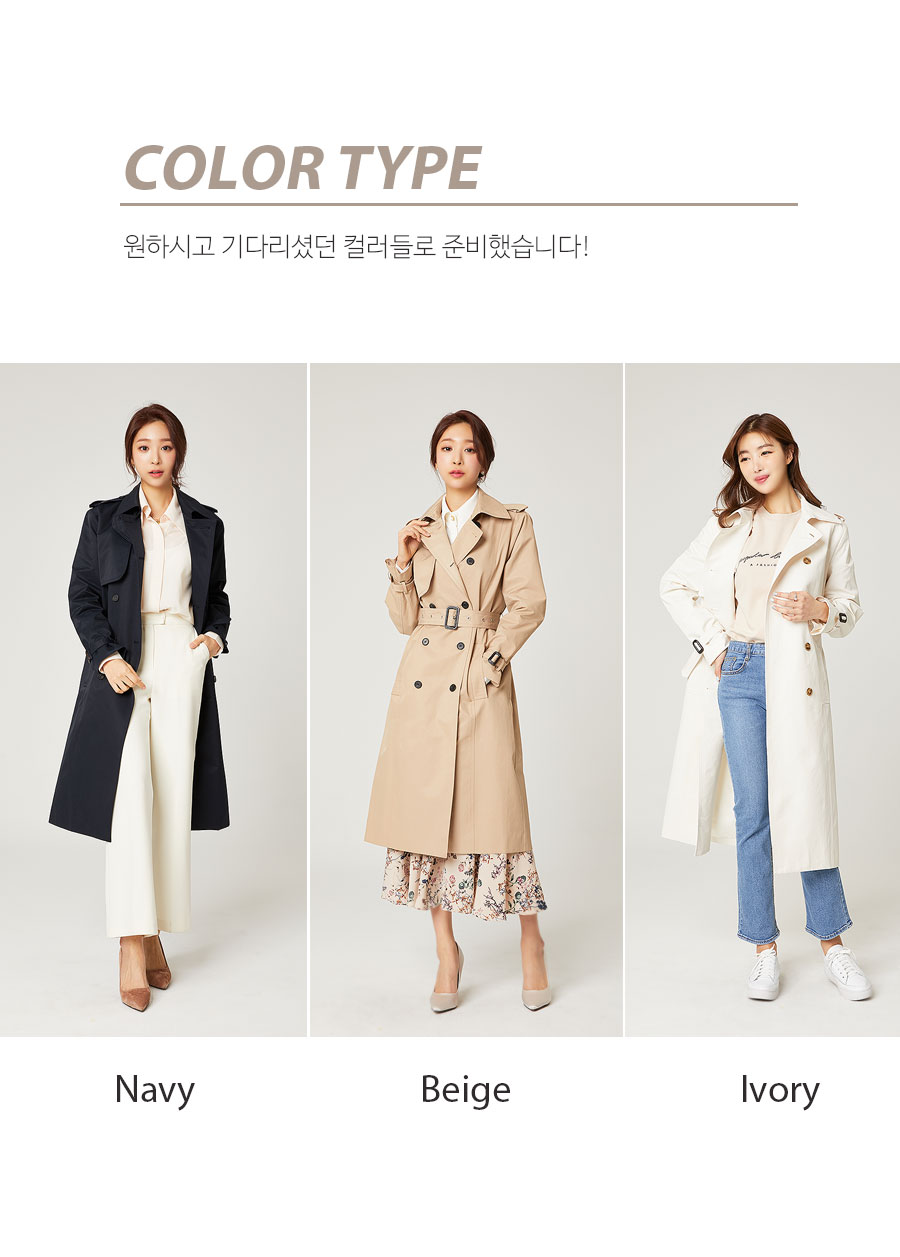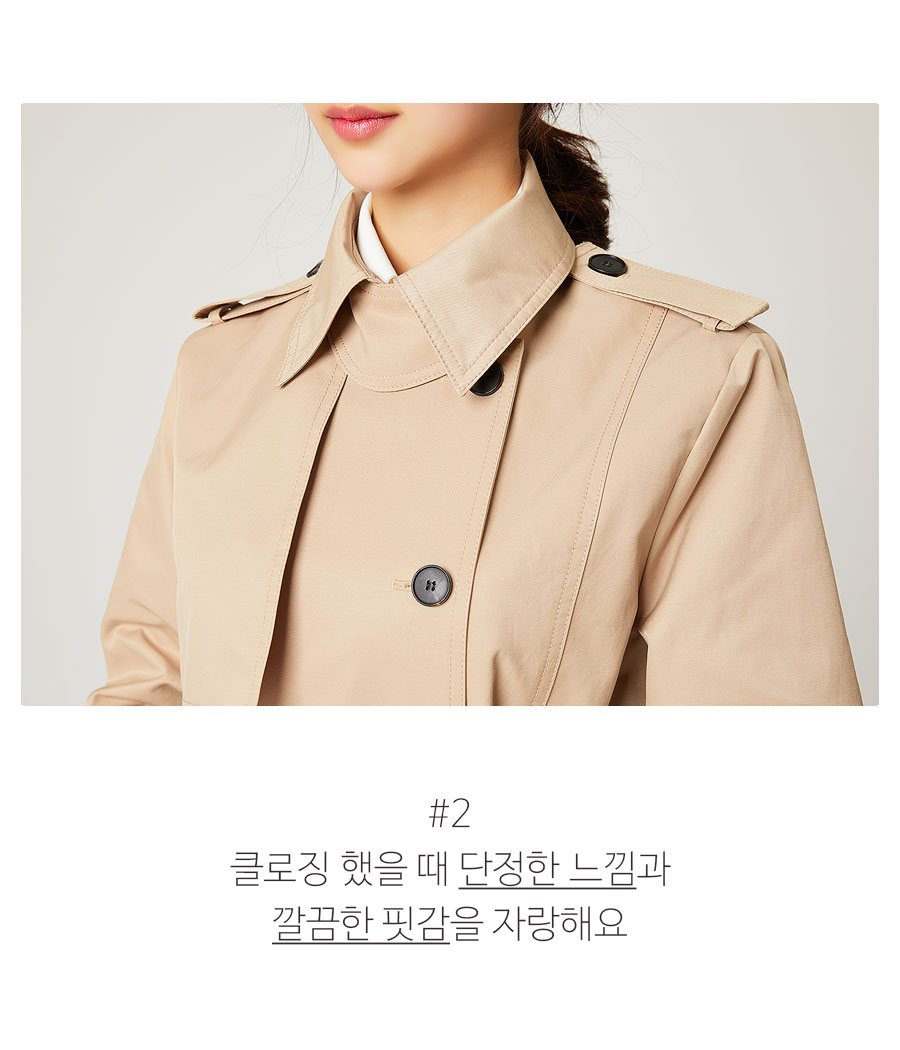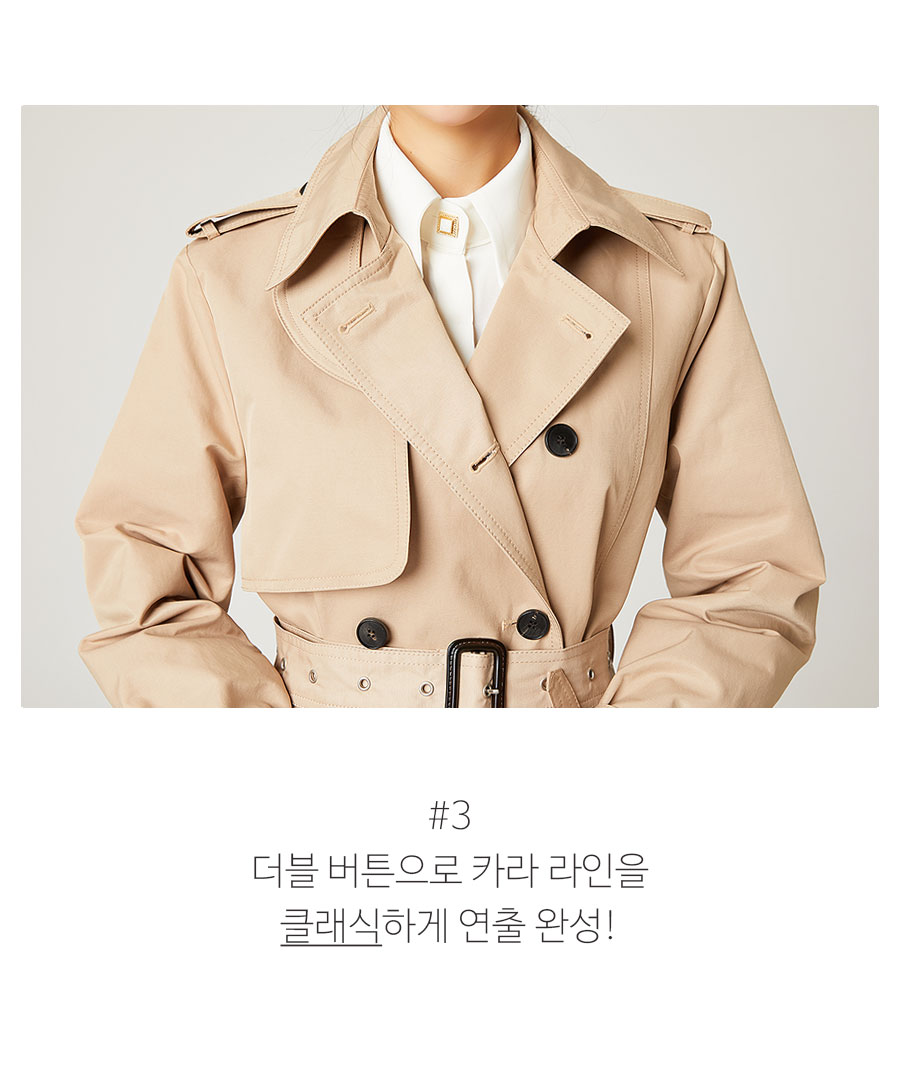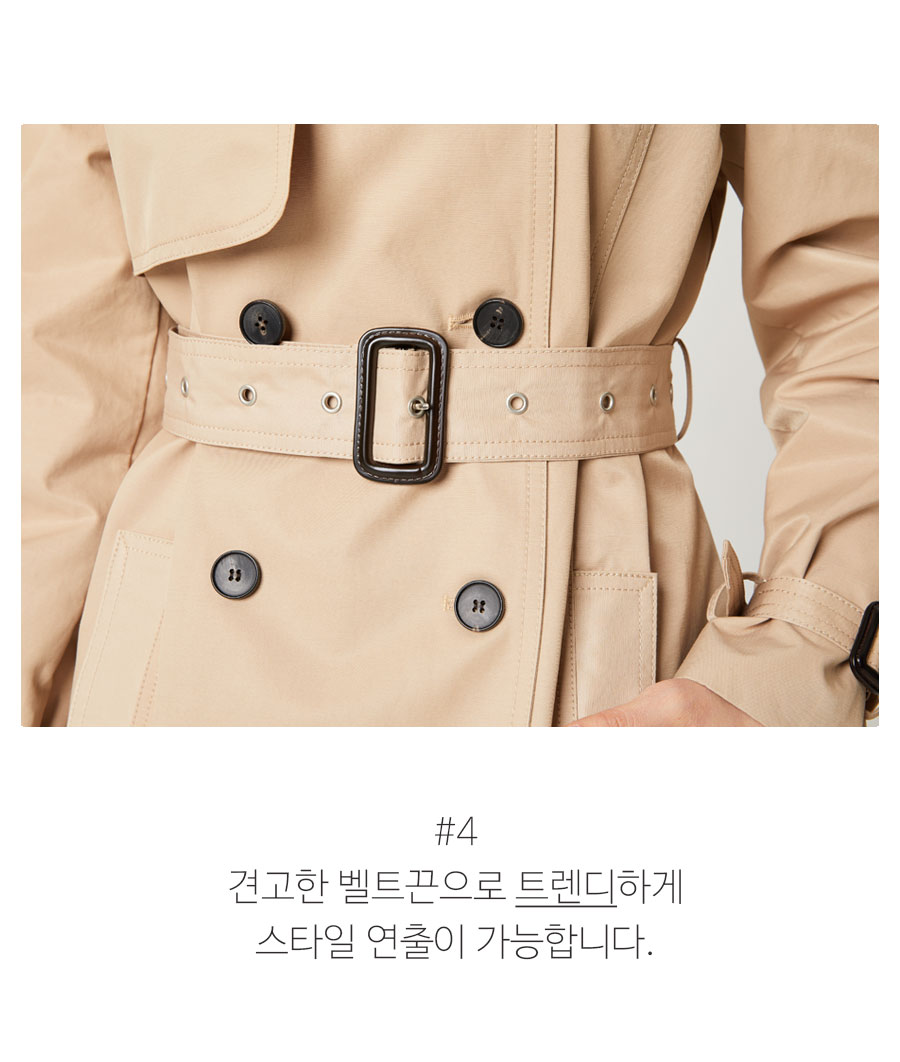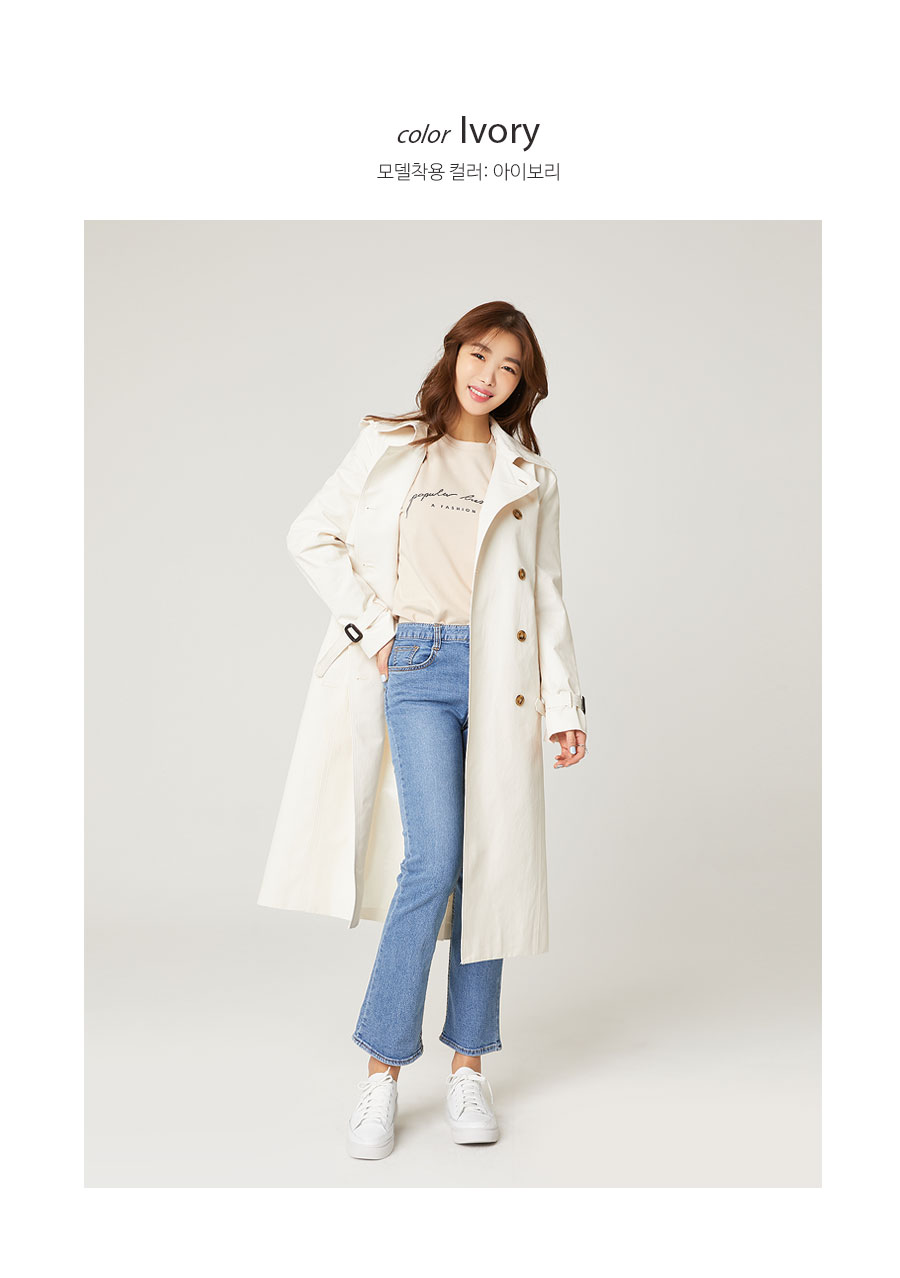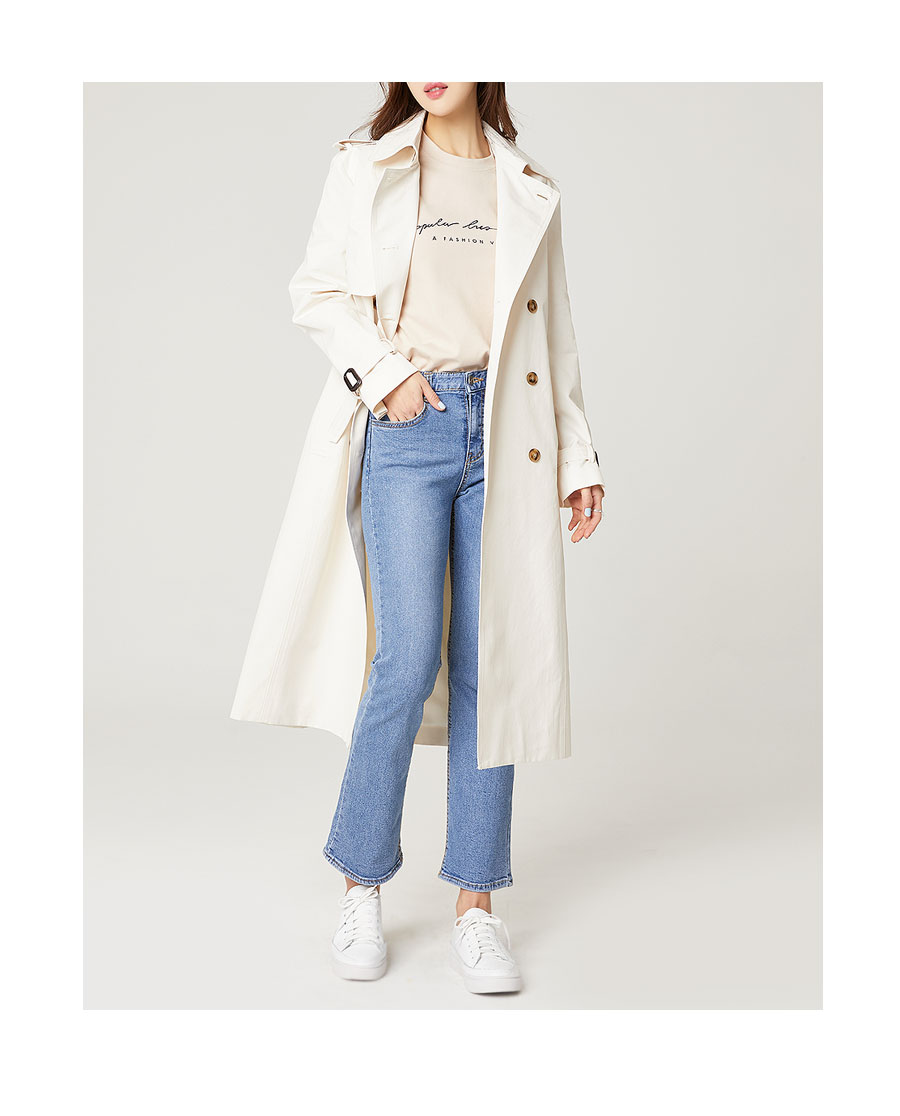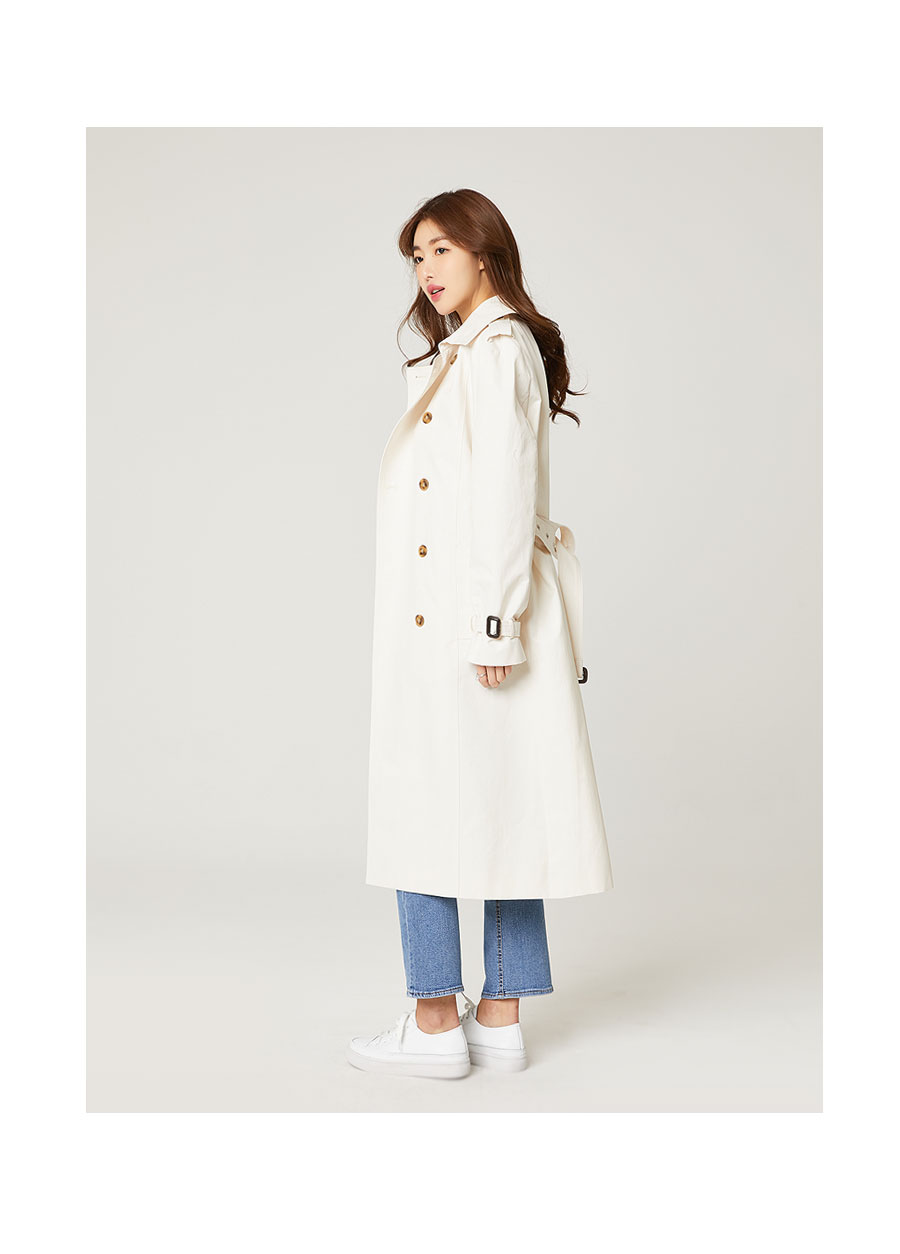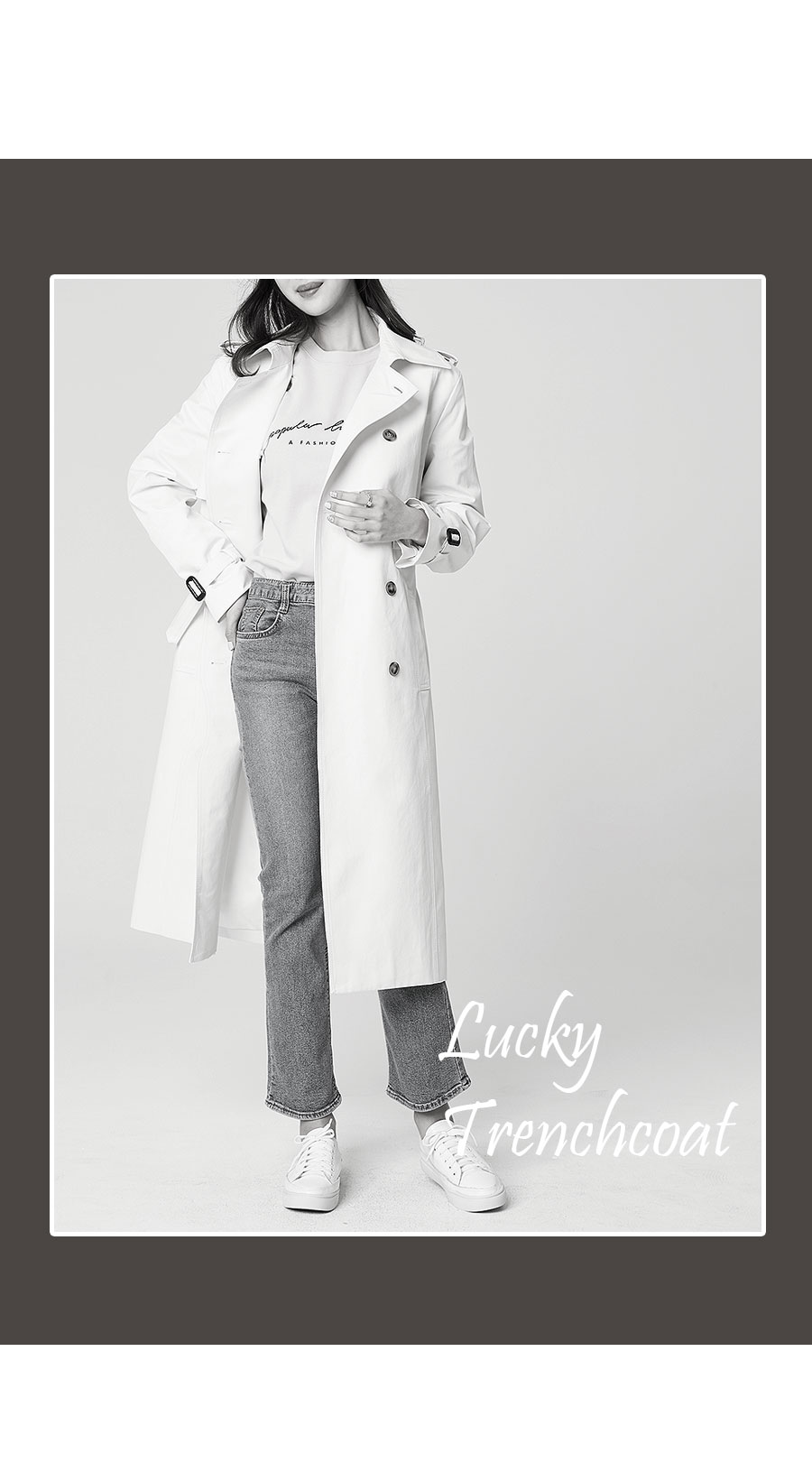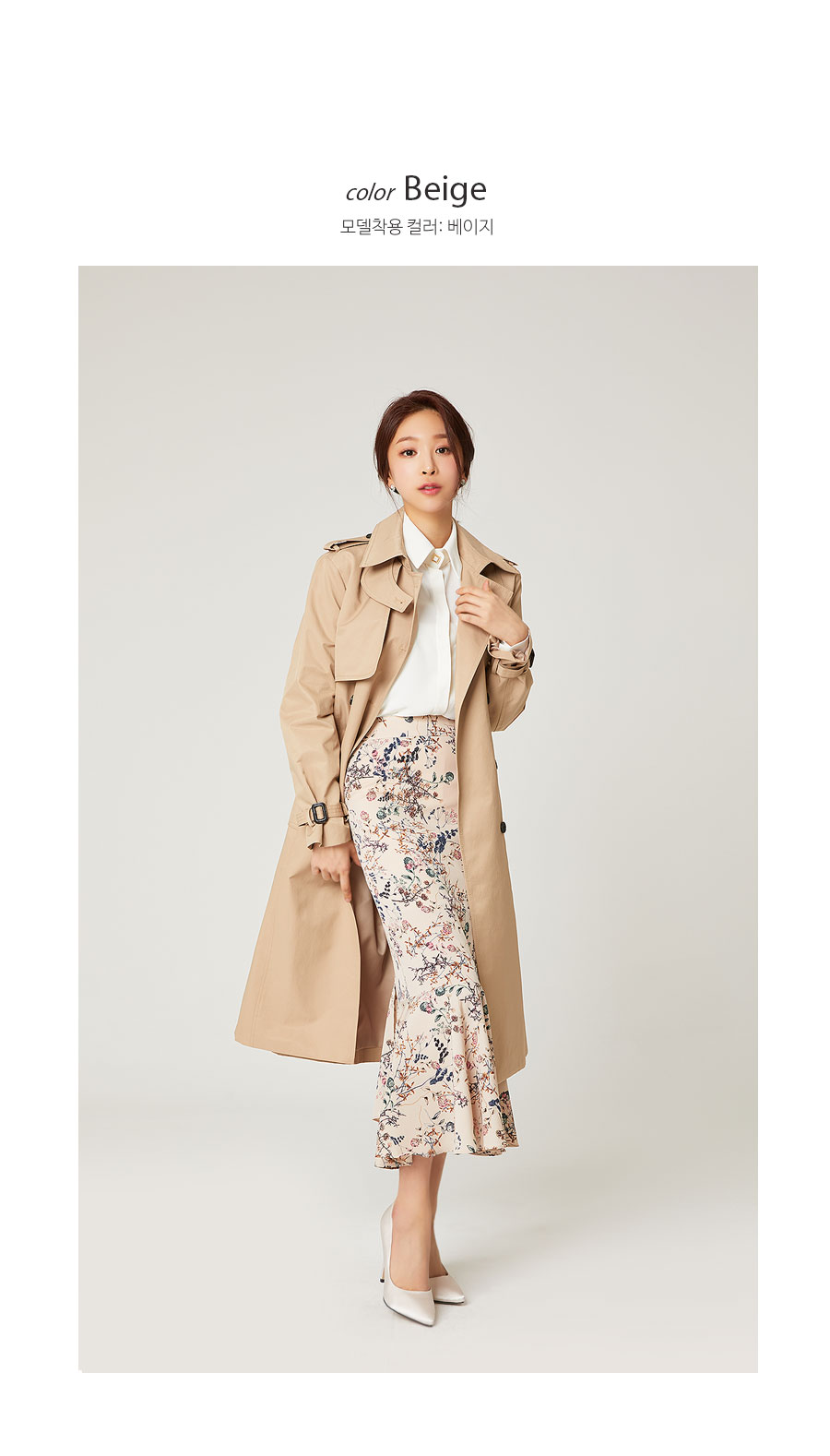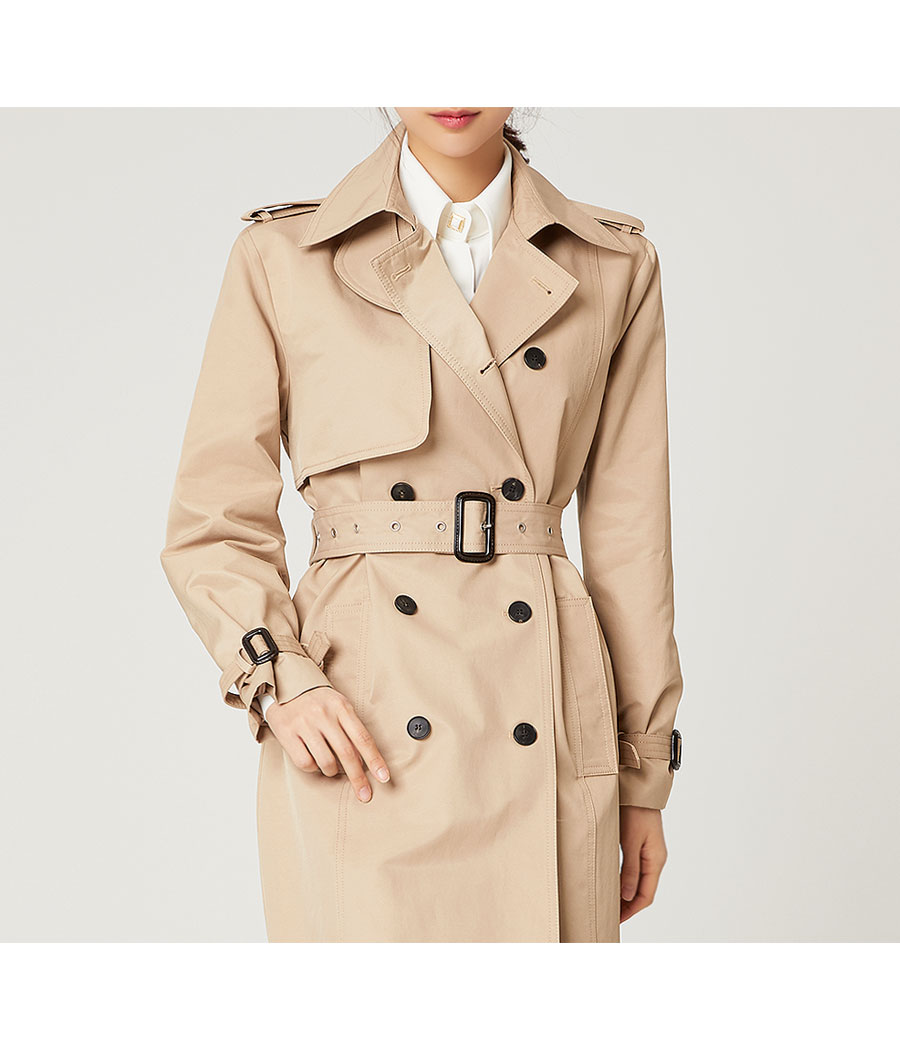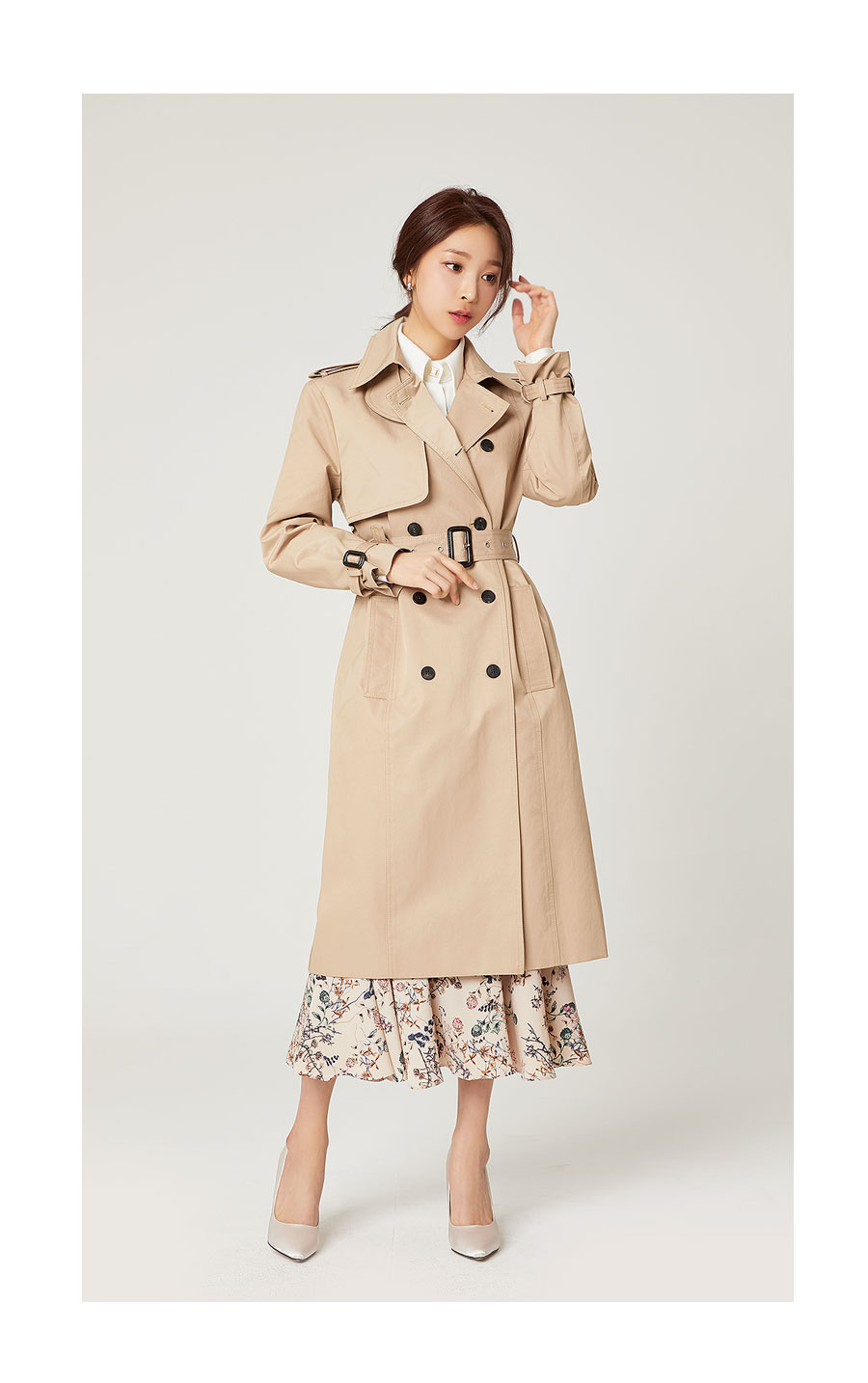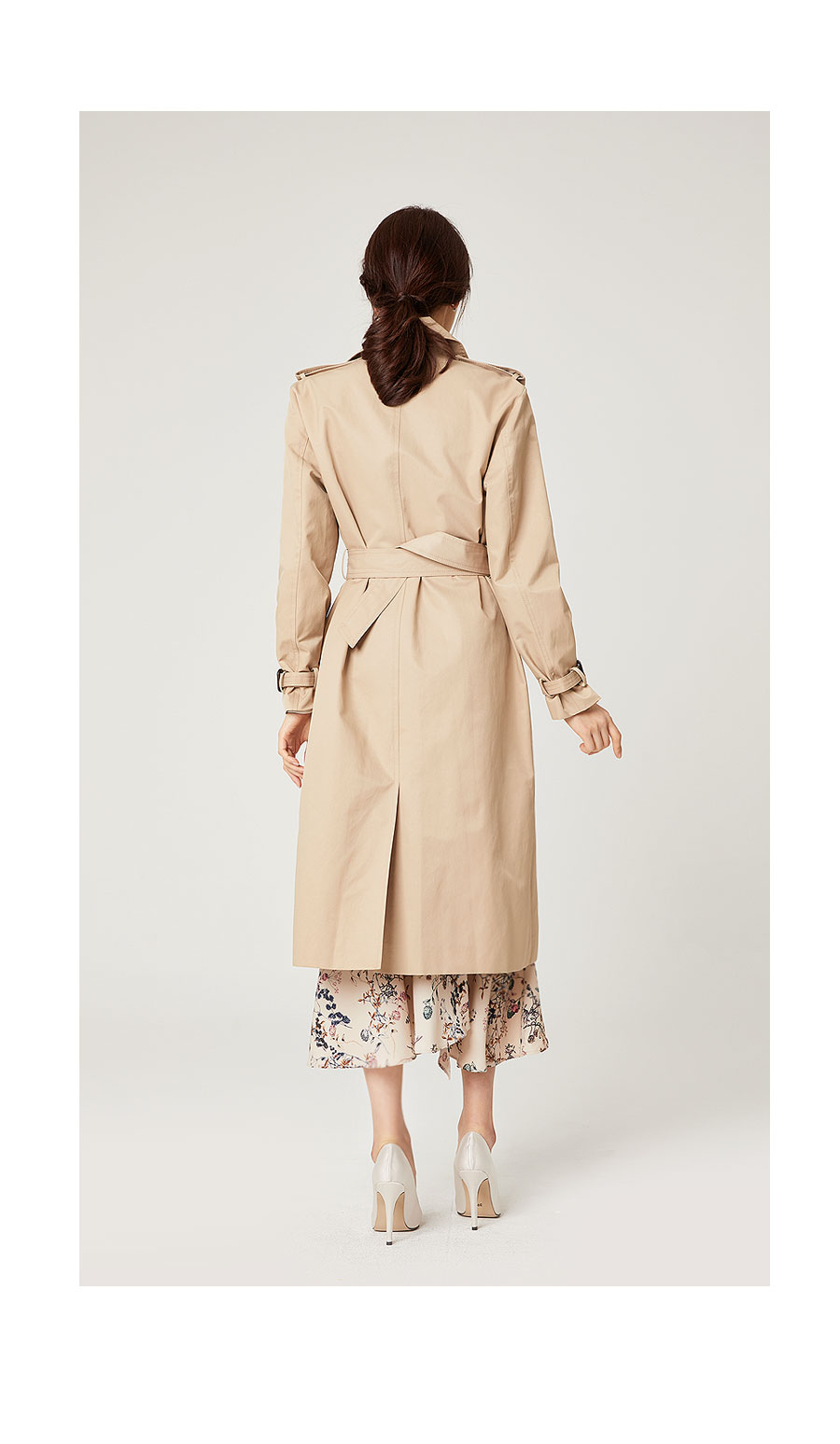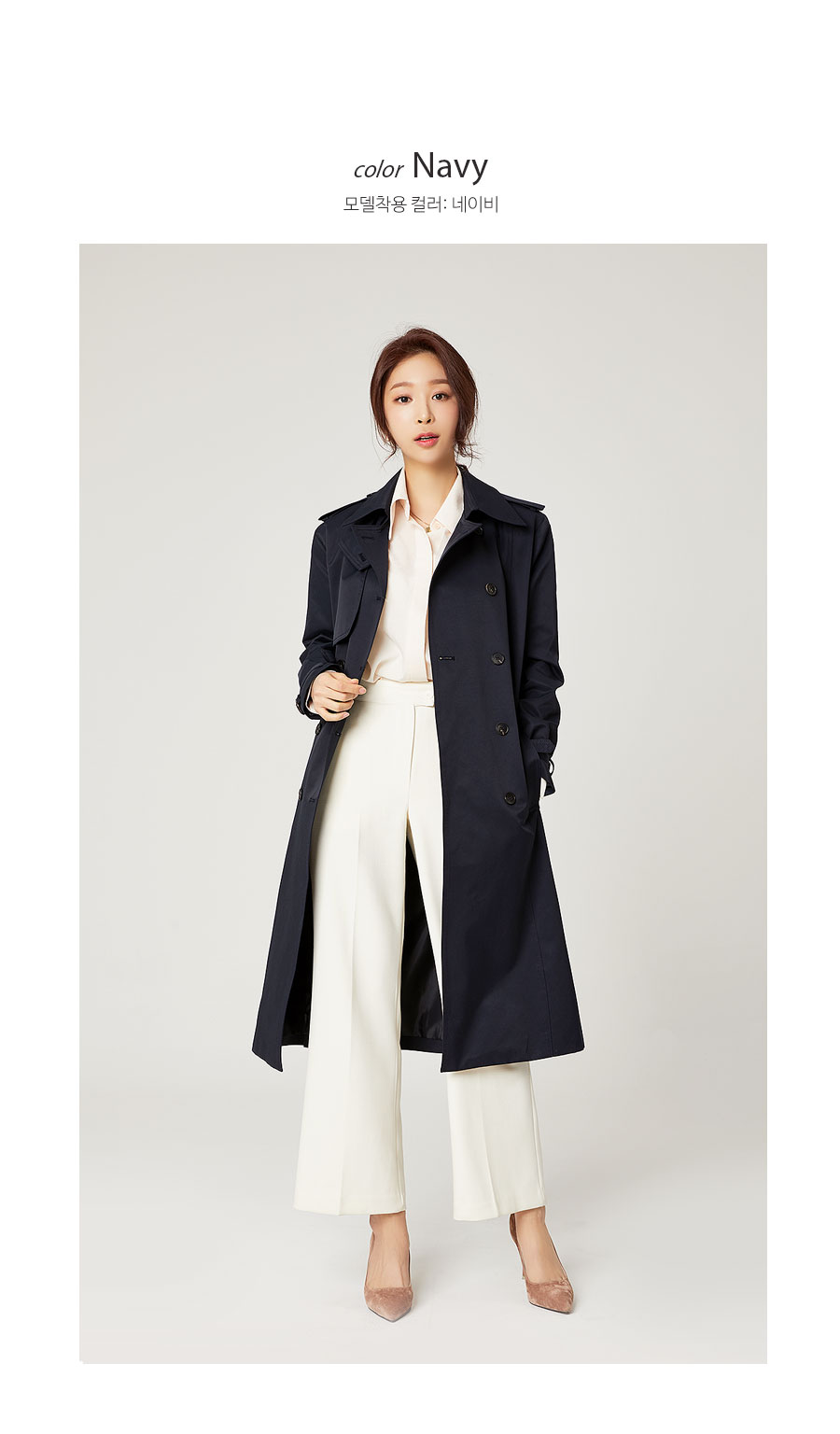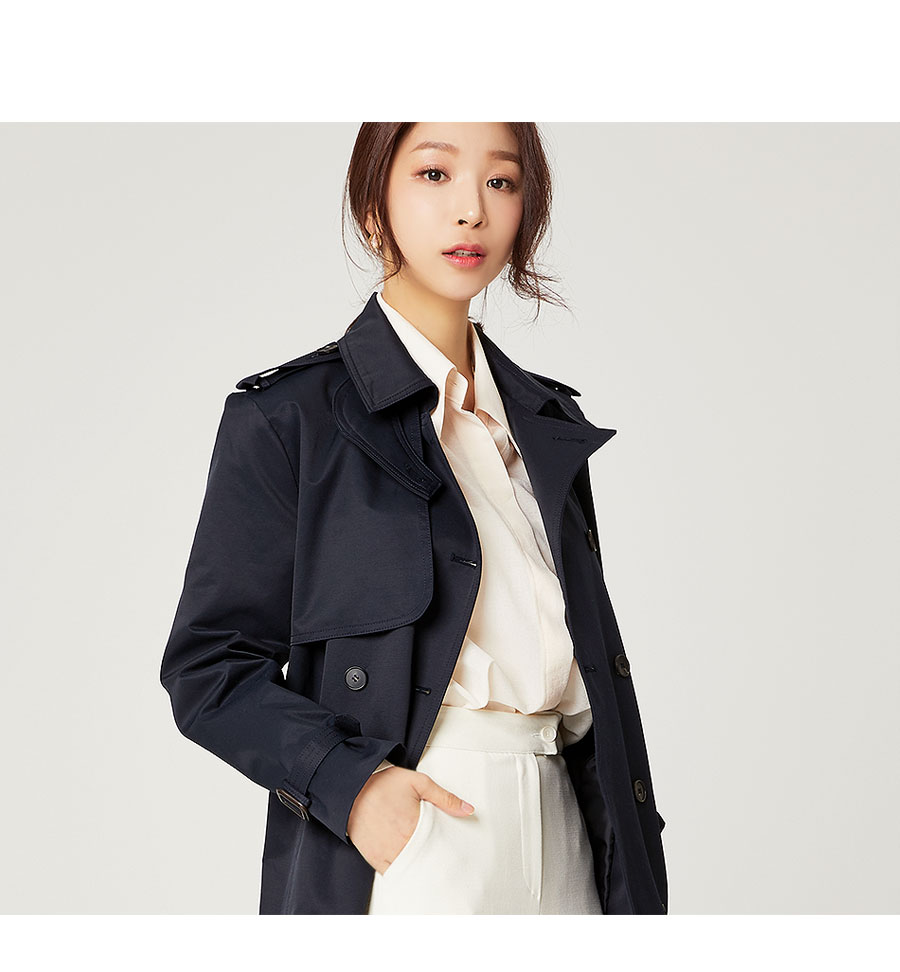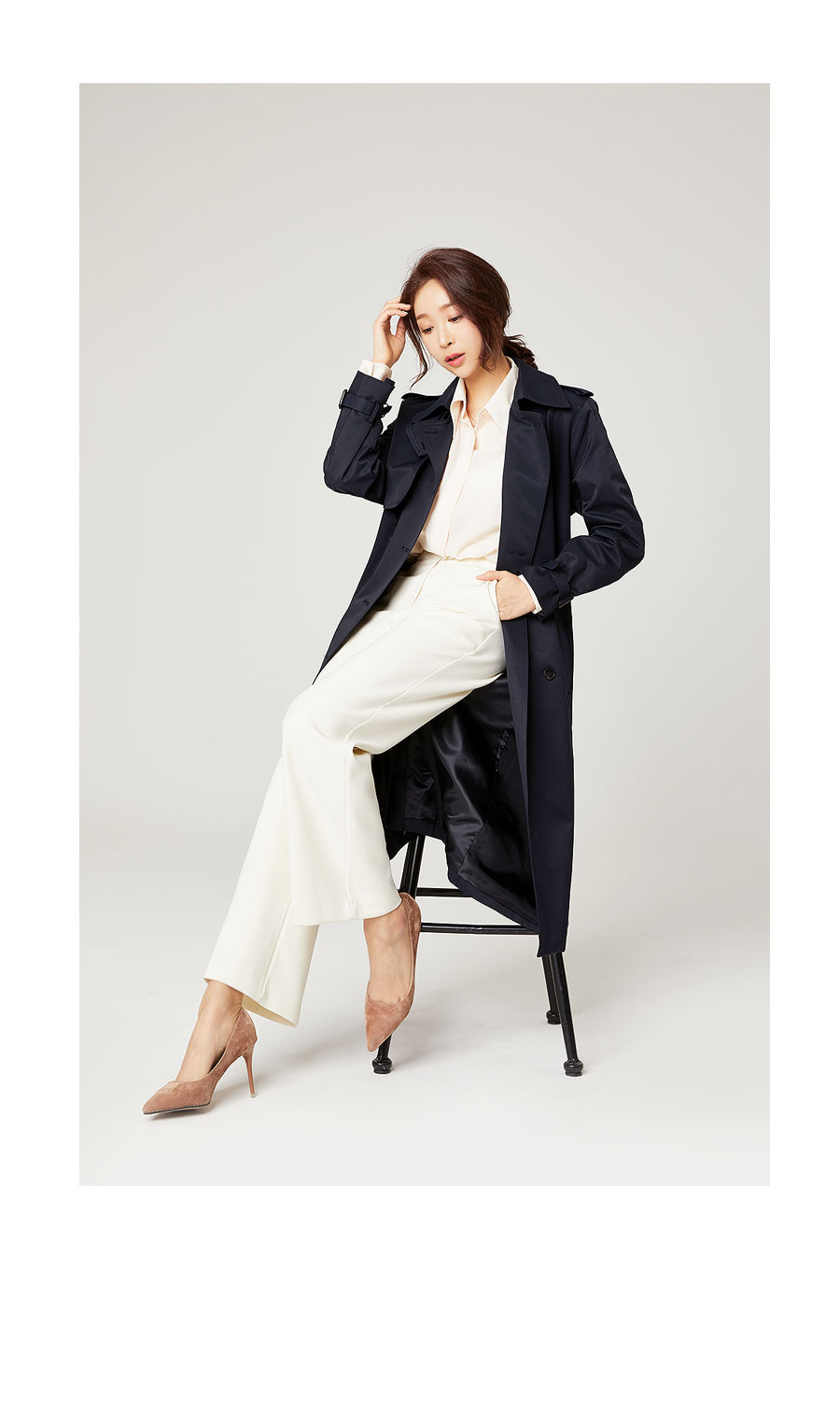 Detailed Info

model Size