Description
Details
솜털90%,깃털 10%의 충전재로 더욱 가볍고 따뜻하게 입을 수 있는 패딩입니다.
풍성한 사랑스러운 라쿤퍼로 보온성을 높이고 탈부착이 가능하여 세척이 편합니다.
손목은 이중으로 밴딩처리가 되어 더욱 편리하고 따뜻하게 디자인 되었습니다.
허리라인을 조일수 있는 스트랩으로 패딩도 슬림하게 연출할수 있답니다.
양 밑단 사이드에 오픈 클로징이 가능한 디자인으로 더욱 편하게 활동할 수 있는 제품입니다.

*
A padding jacket that consists of 90% down and 10% feather, making it a lightweight and great insulator.
Its hood is lined with a fluffy and lovely racoon fur, fully detachable and easy to wash.
The sleeve ends are lined with a banding for extra
warmth and convenience. The waist line can be accentuated with a strap for a slim look.
Opening and closing possible at both ends of the zipper line for easy and comfortable wear.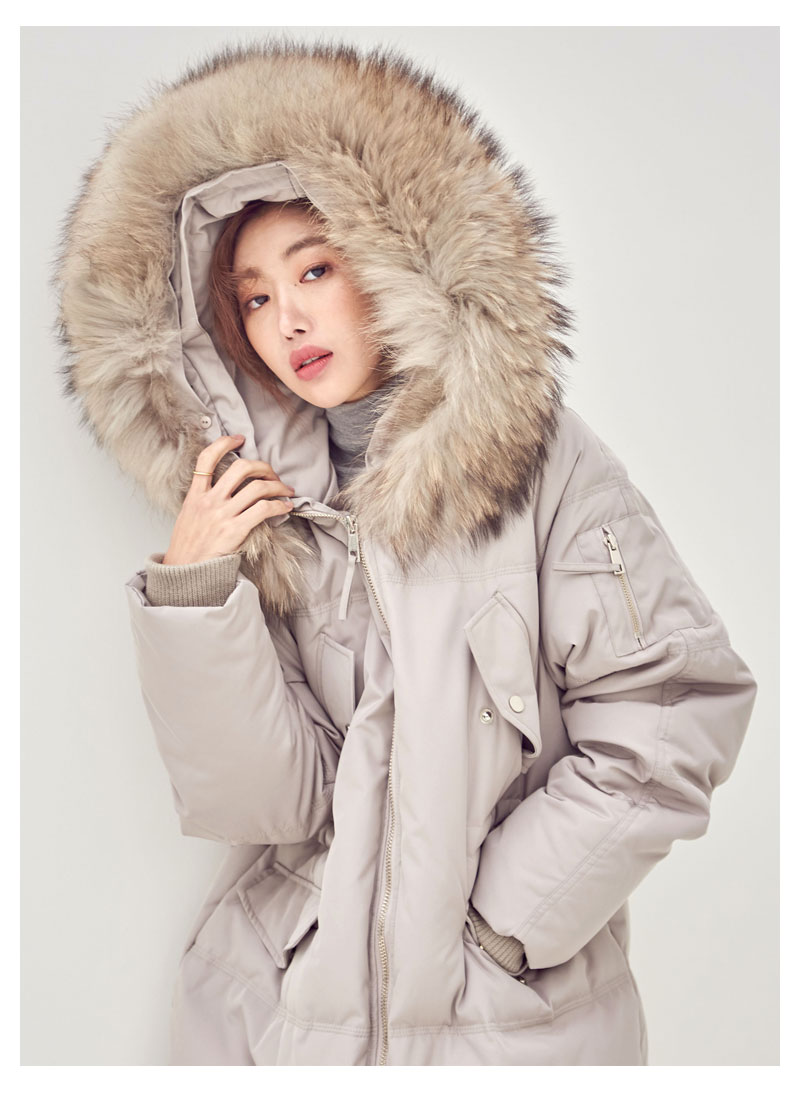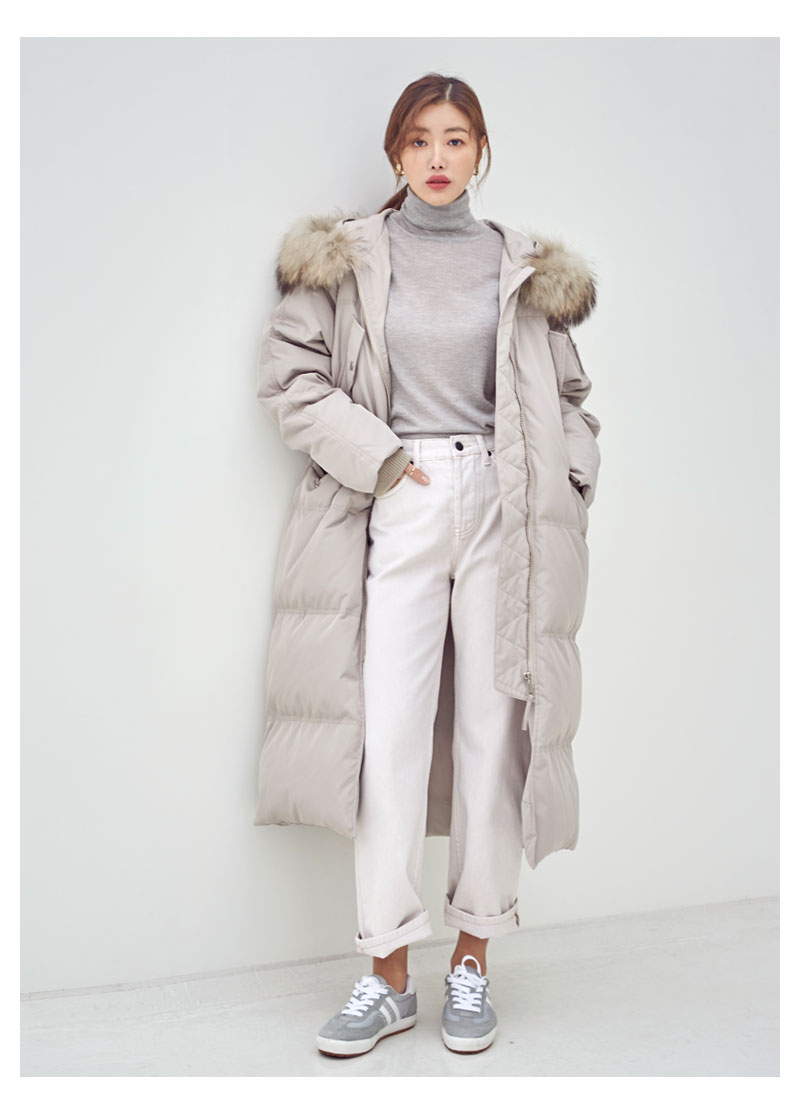 Detailed Info


model Size