Description
Details
여름에 꼭 필요한 샌들 미들 힐을 소개 할게요.
데일리 아이템으로 너무 좋은 샌들 힐이에요.
어떤 룩에도 잘 어울려 손쉽게 매치 할 수 있어요.
광택이 있는 합피 소재로 제작 되었구요.
실버, 블랙, 그레이 총 가지 컬러로 준비 했어요.
5cm정도의 미들 굽으로
착화감이 너무 편하답니다.
사이즈 조절이 가능한 벨트로
탈착화가 수월 합니다.
225~250 까지 5단위로 나오는 제품이구요.
정사이즈 착용 권장 드려요.
*
Best summer sandal with medium heel.
Versatile and matches with your daily looks.
Made of polished synthetic leather in Silver,
Black and Grey colors.
Medium heel is of comfortable height,
and adjustable strap
makes it easy to take on and off.
Available in sizes 225-250.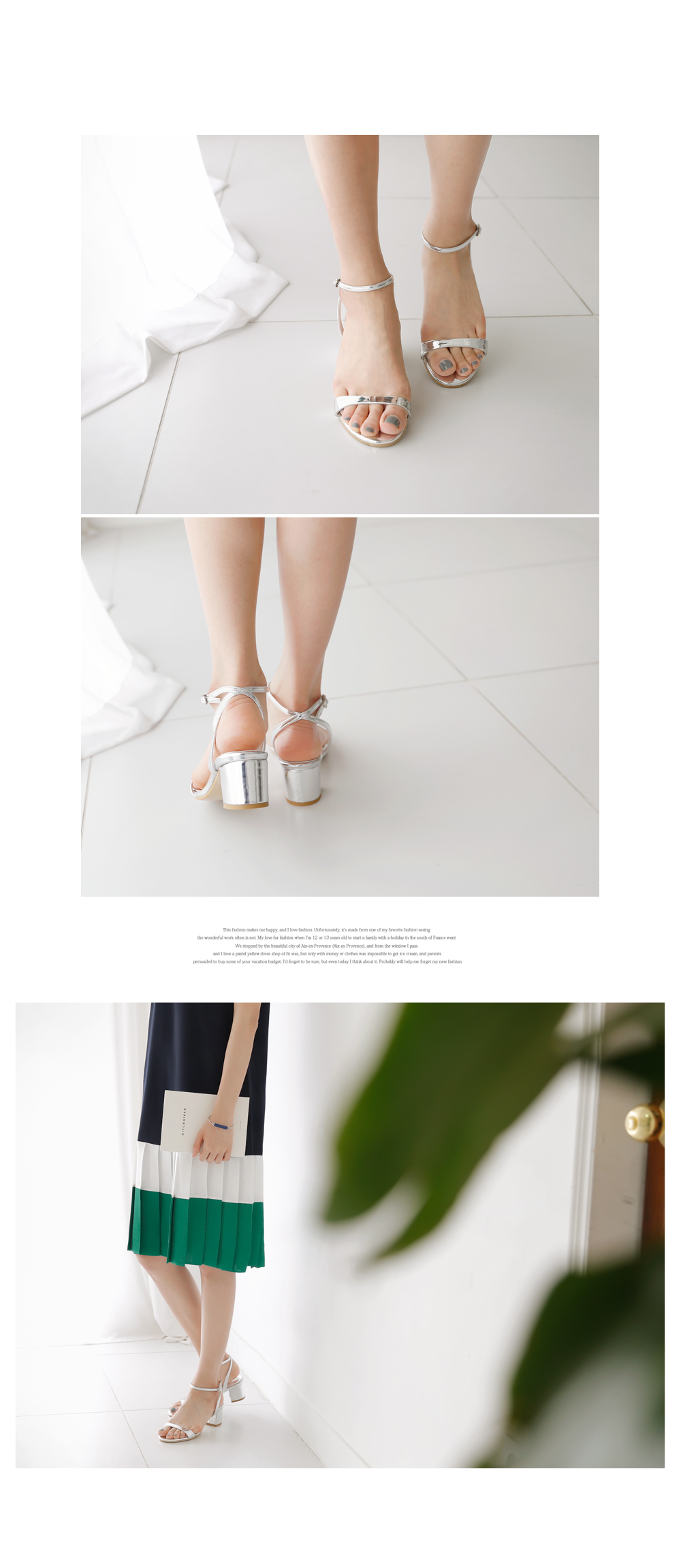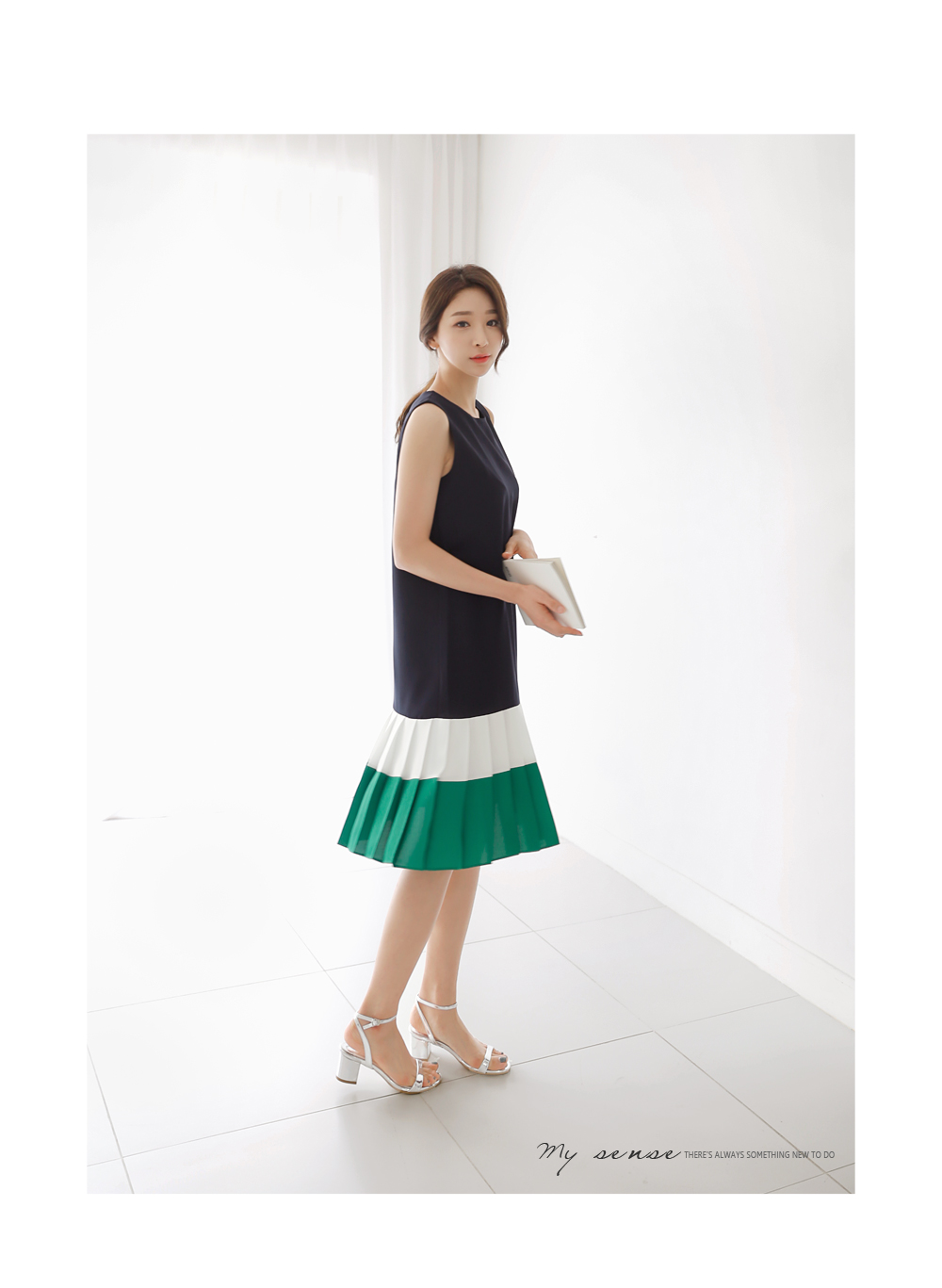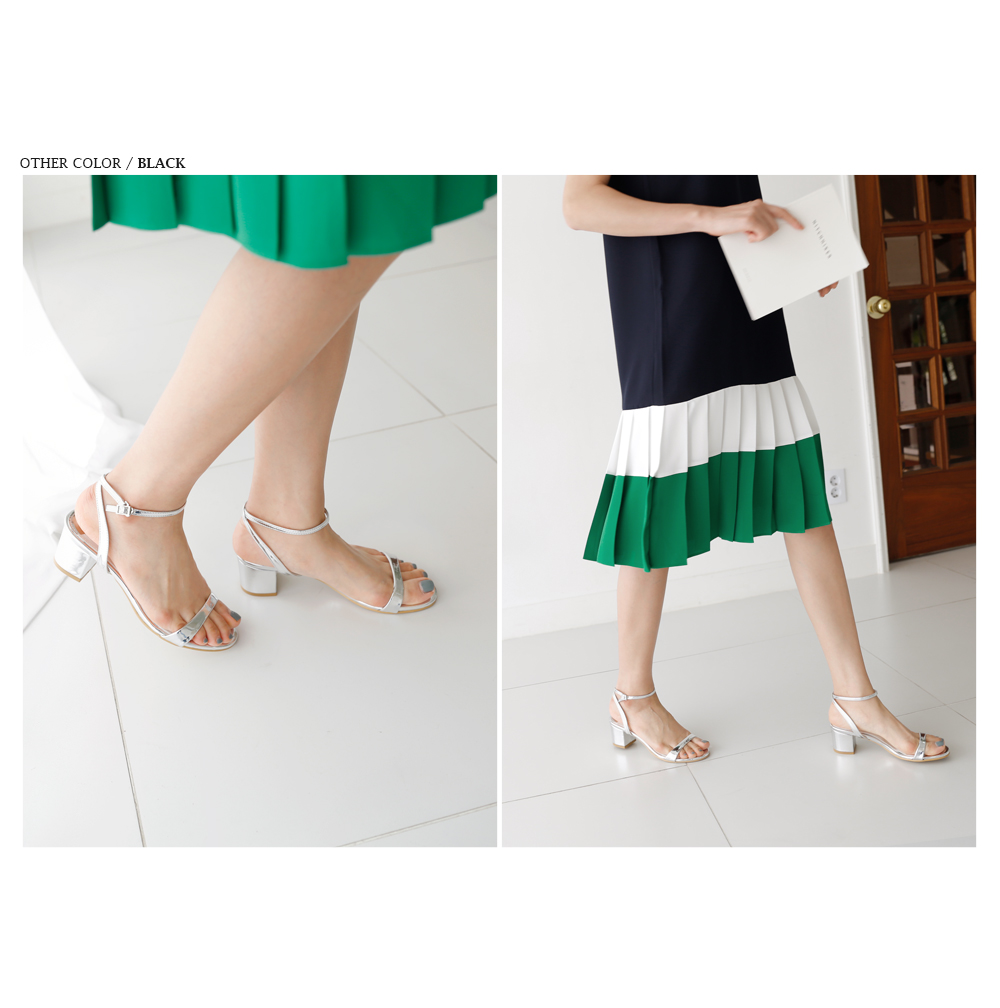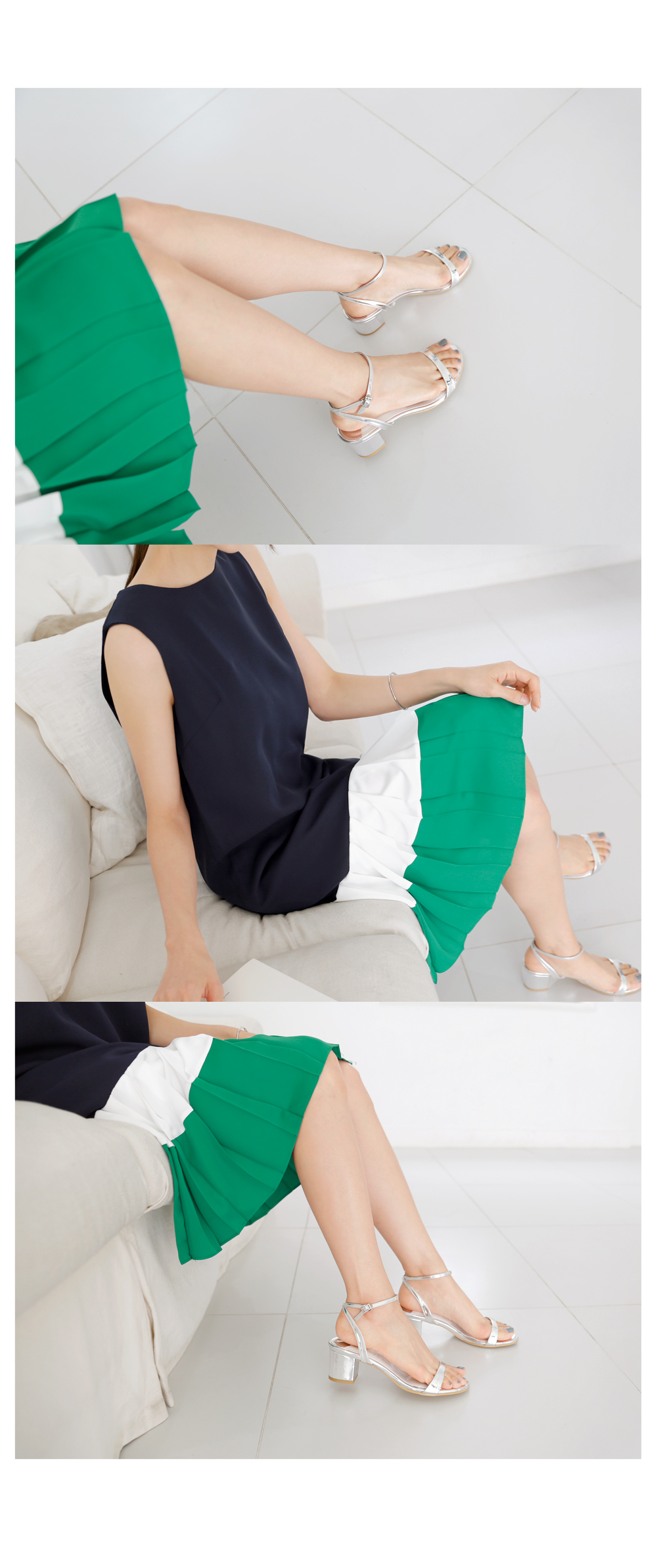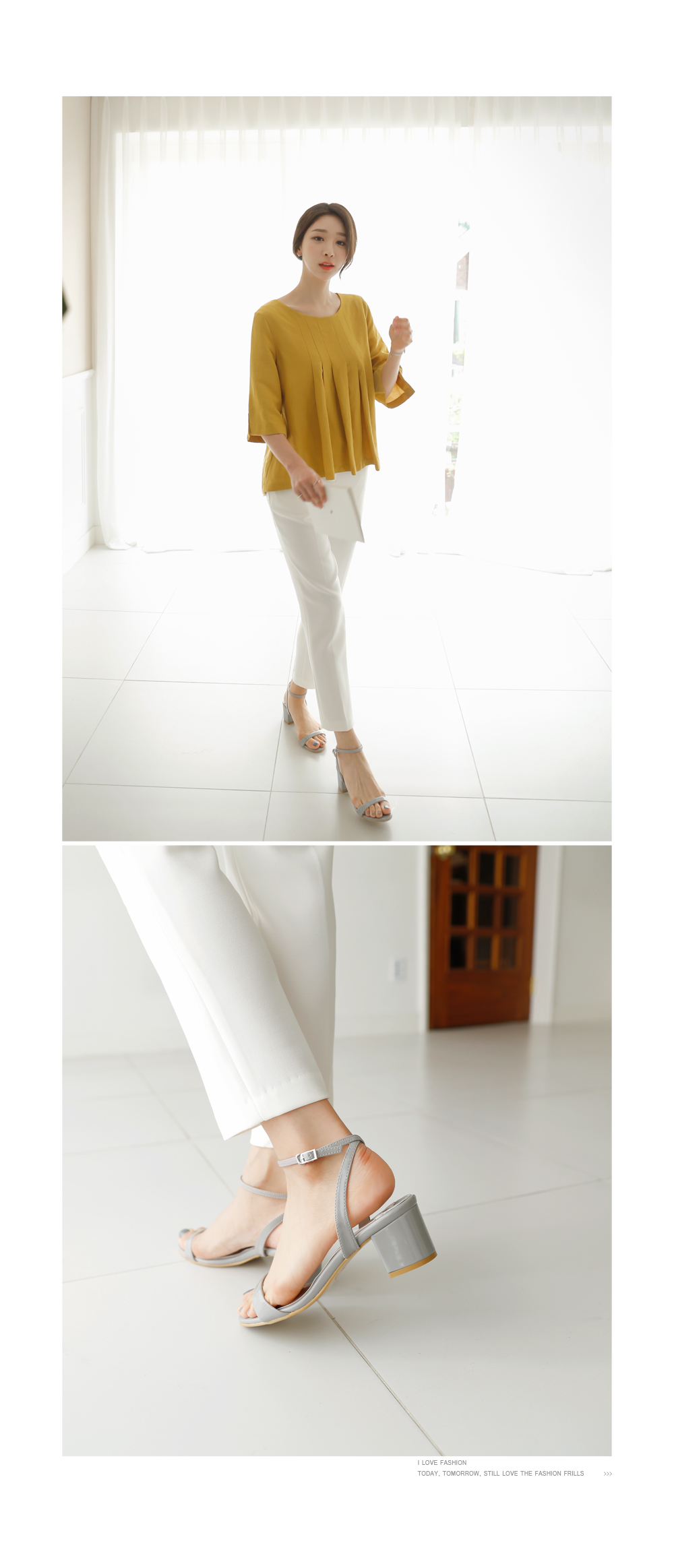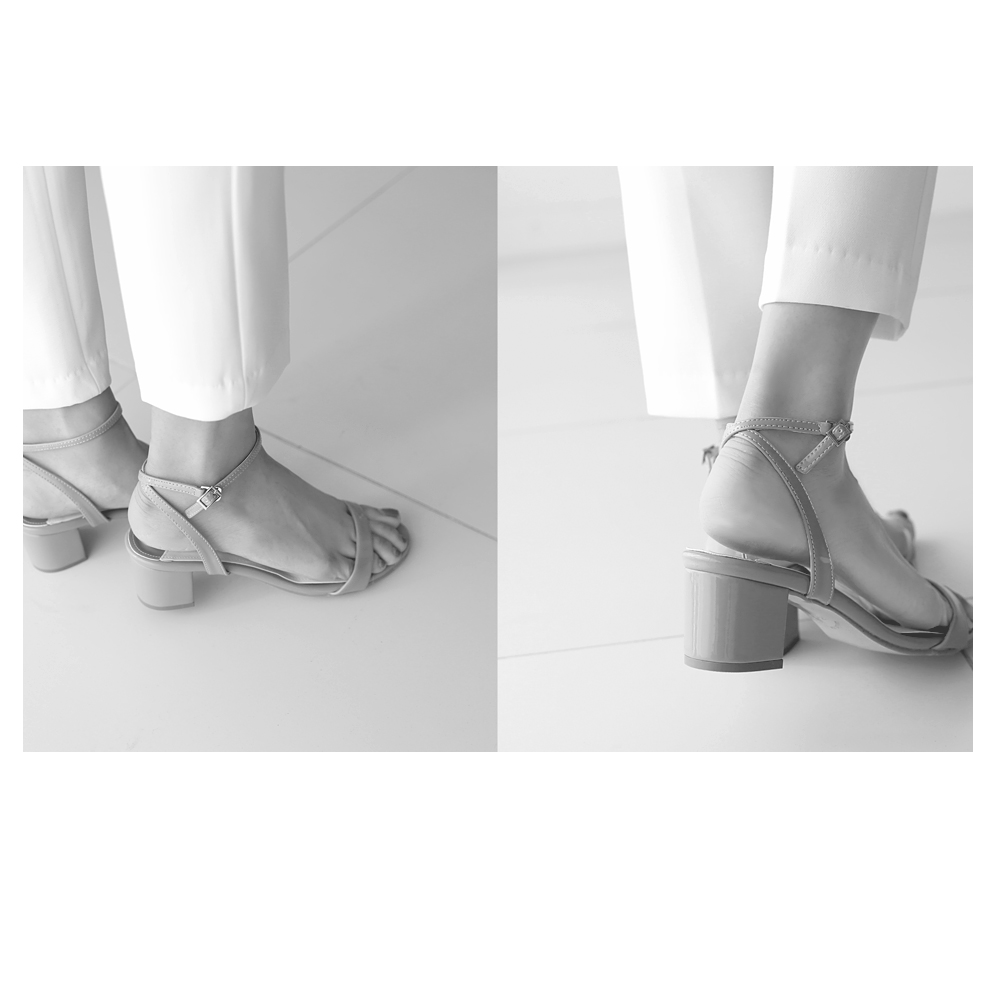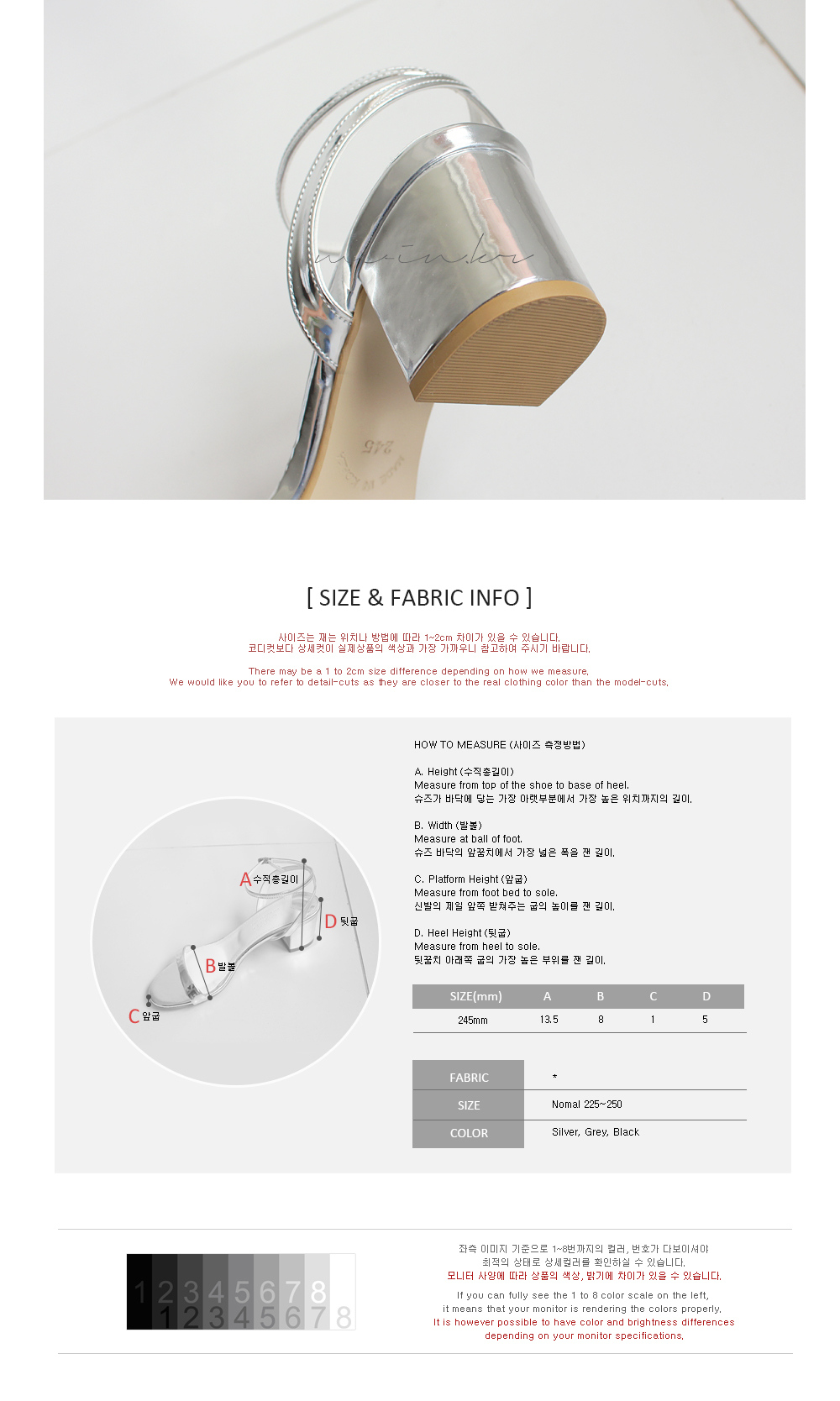 Detailed Info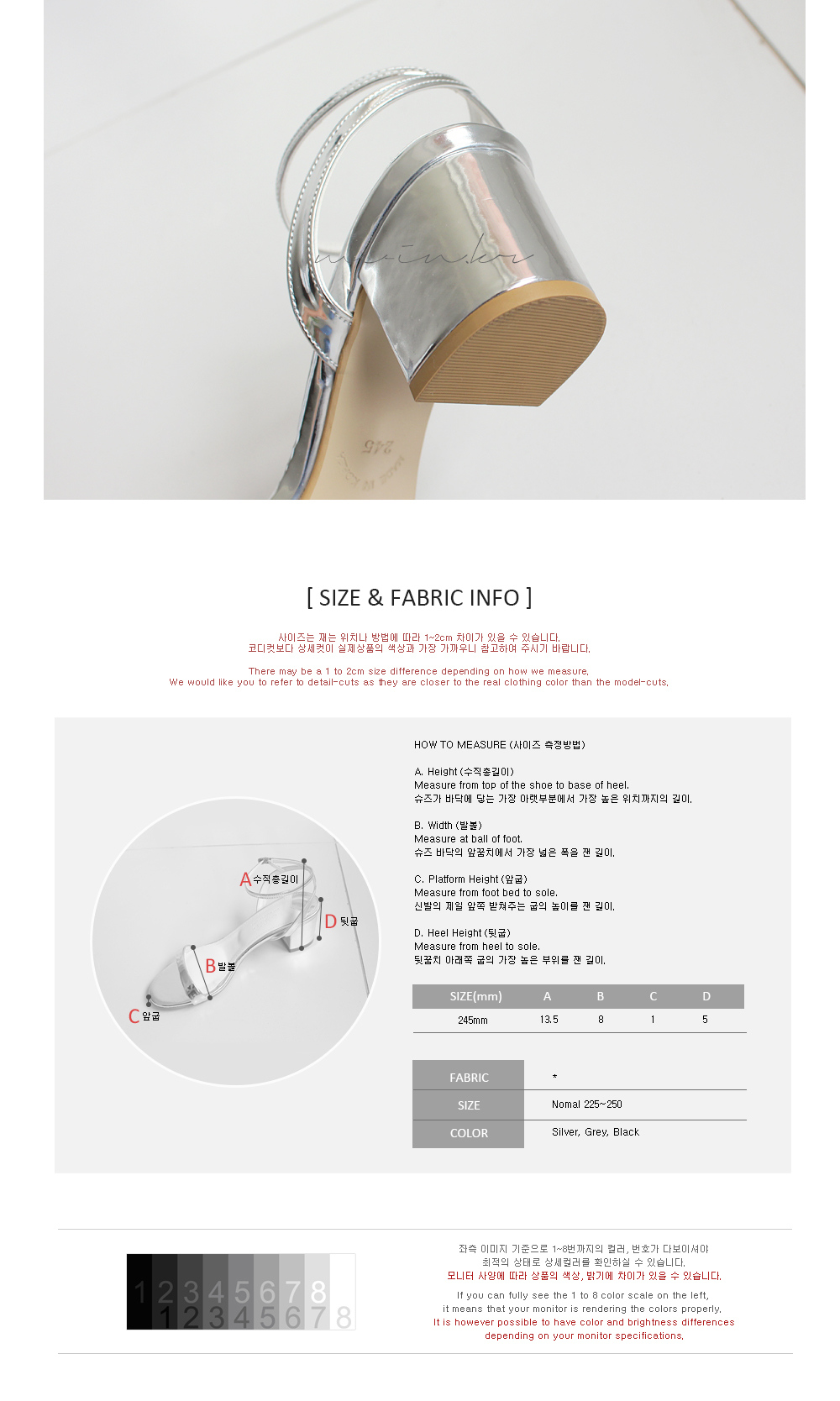 model Size